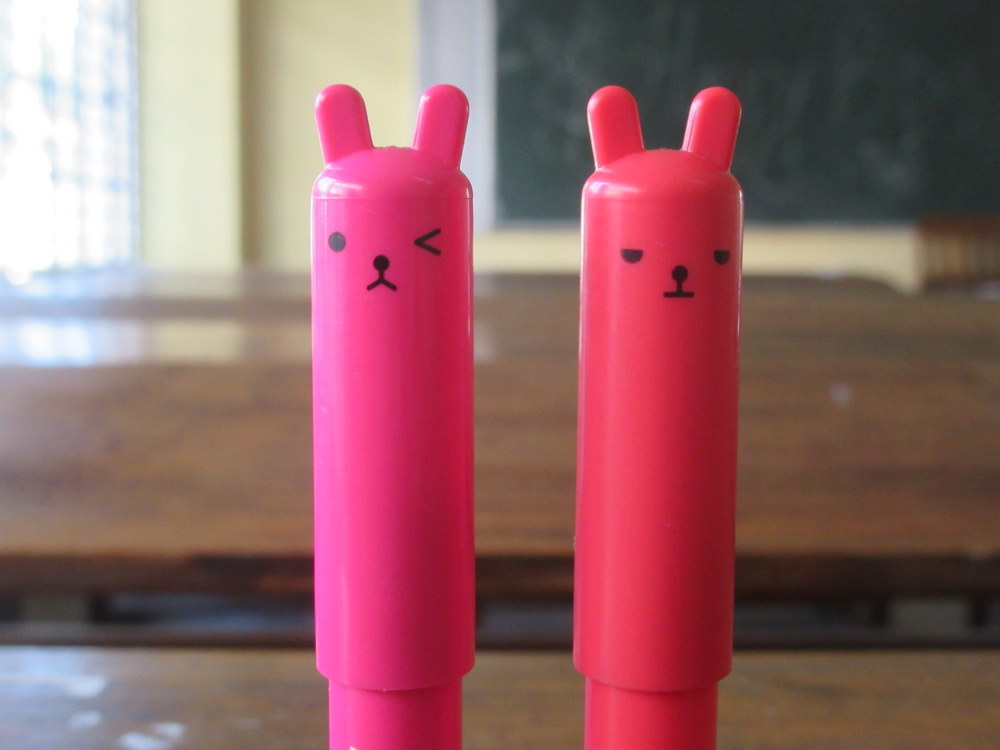 I've been wanting to write about these cuties for a while now. Since I've started the Quickie series, I've got the perfect opportunity to just talk briefly about them. Also, it's funny how the Quickie posts so far have been all shot in our classroom.
These are basically tinted lip balms. They have a very sheer tint to them, which is nice, but what's even better is that the tint is build-able. True to their name, they are quite glossy and impart a nice sheen to the lips. They provide some moisture to the lips as well, like you'd expect.
The colour-coded packaging, of course, is adorable with the little bunny caps and the different expressions.
The girlfriend's really fond of these. She's even going as far as to claim that these are her favourite products ever. That's a tall claim but I get what she means.
∴ These are wonderful. You have a plethora of shades to choose from and most of them have a notice-able tint. There are some that are more sheer but all in all, these are a great option if you're looking for some adorable yet functional tinted lip balms.
LINKS: testerkorea, roseroseshop, cosmetic-love, ibuybeauti etc
PRICE: Around 4,900 KRW (approx. 280 INR) for 9 grams of product.