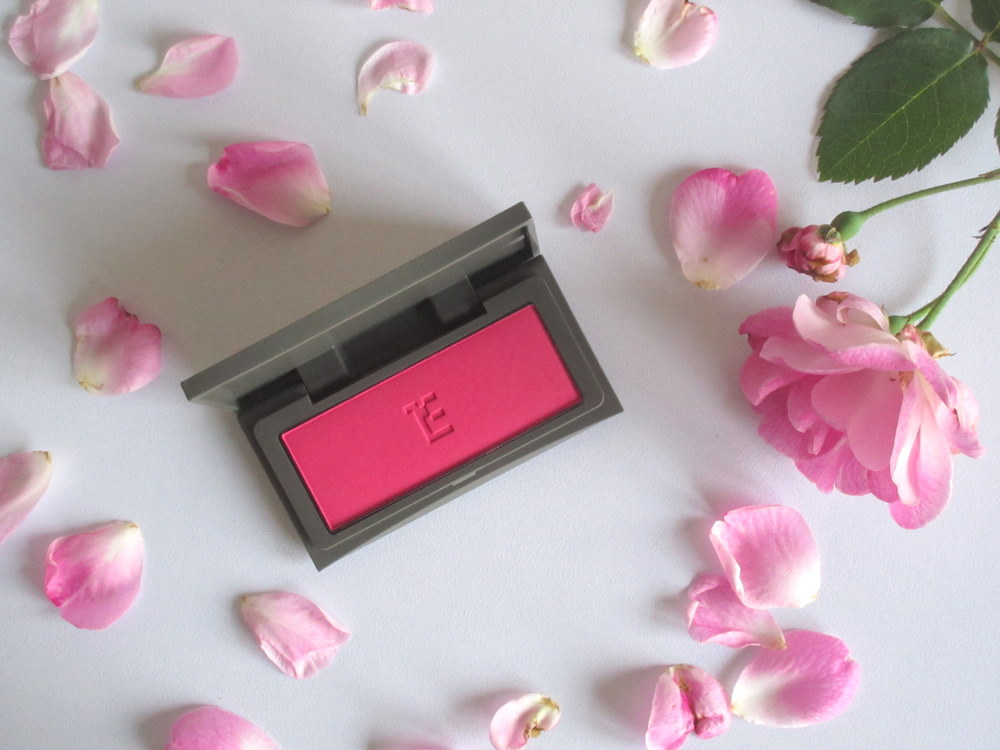 It's been a while, hello. Do I have any excuses lined up my sleeve? Yes, I do. I've been busy working on other projects – projects that have a deadline and cannot be compromised. When I have time to blog, I just… procrastinate. I've also been feeling low lately which is also why I've refrained from posting anything here. I'm sure nobody cares but I'm just letting you know. I'm in a much better mood today, so, I thought I would publish this post.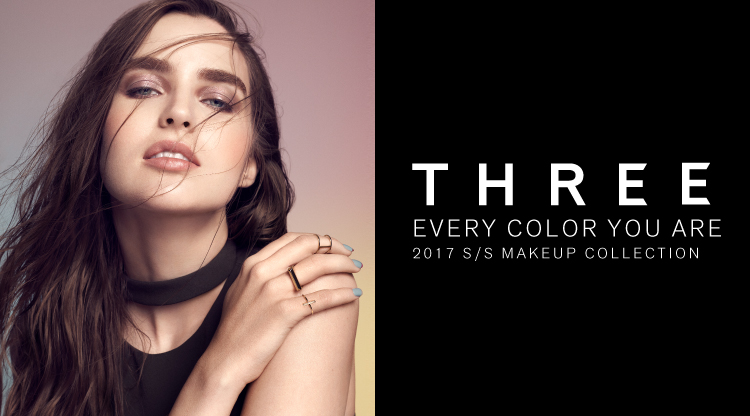 THE BACKSTORY: Since I'm still a student, I cannot buy new makeup products as I please. I have other needs to fulfil with the meagre sum of money I manage to save up every month. Whether it be Spring/Summer/Autumn/Winter, I can only afford to pick one product out of the new seasonal/limited edition releases in the Japanese market. Japanese makeup, more often than not, is more expensive. Especially when you buy them online. For Korean releases, I can stretch my dollar a little but Japanese brands just don't give me the same amount of freedom. I suppose that is the reason why I tend to cherish those purchases even more. Anyway, for Spring 2017, I decided to pick up this blush from Three because it immediately caught my eye. I normally do a poll among close friends and family (it has become somewhat of a ritual now) on which product to pick up every season. This is the first time I didn't have to do the poll. I wasn't confused, I just knew I would buy this blush the moment I saw it.
That's a long backstory. Sorry, guys. Onto the product.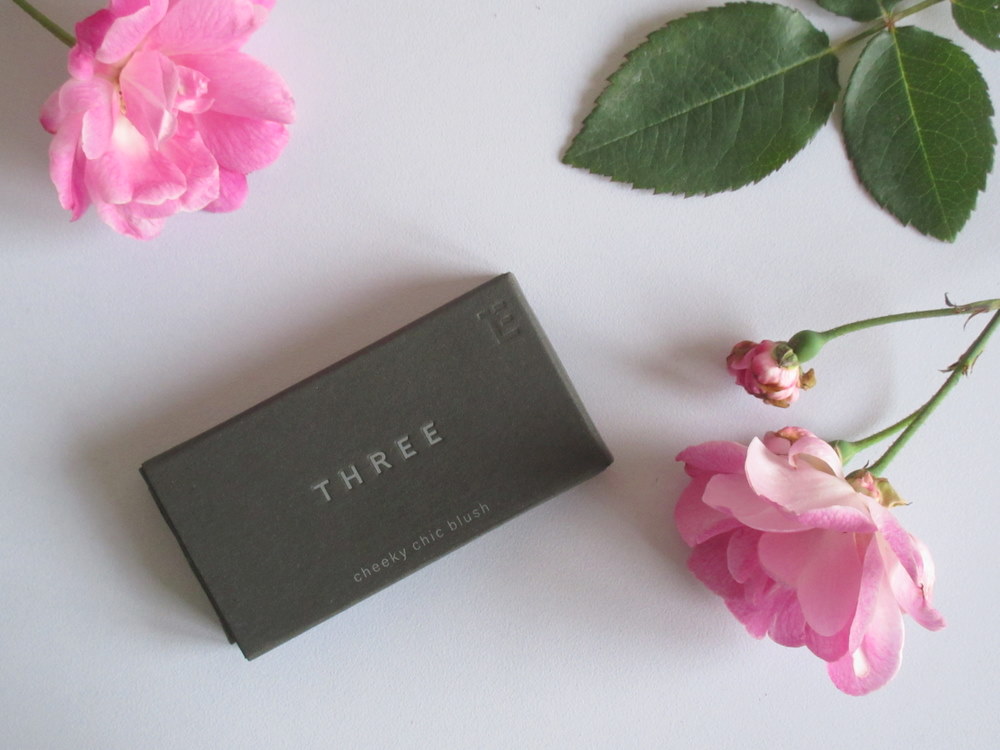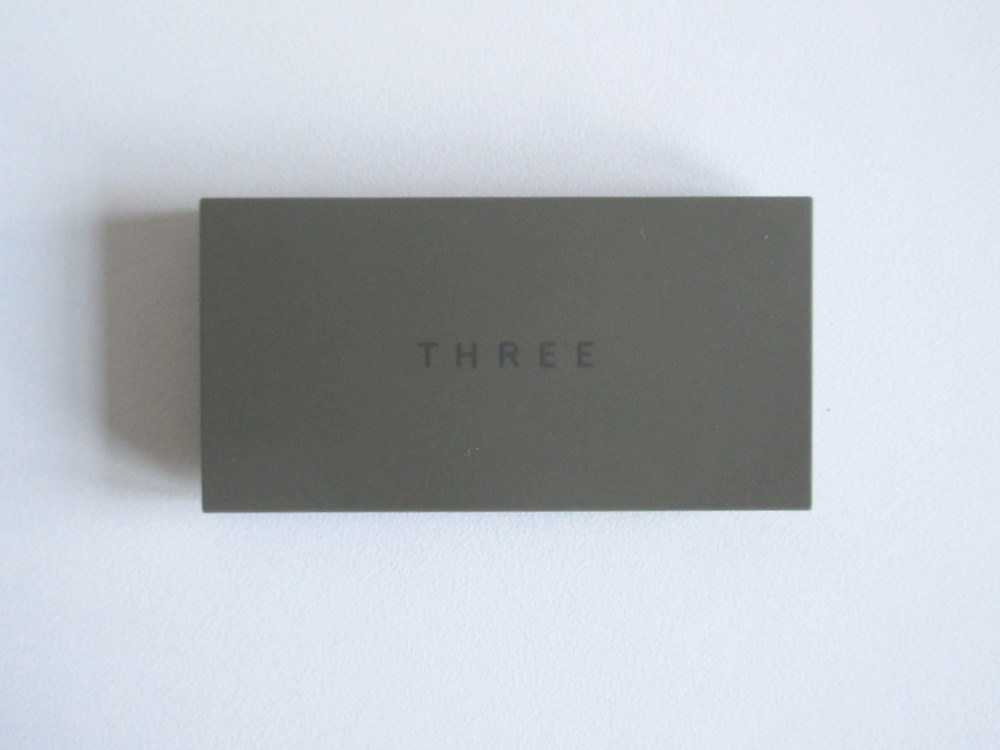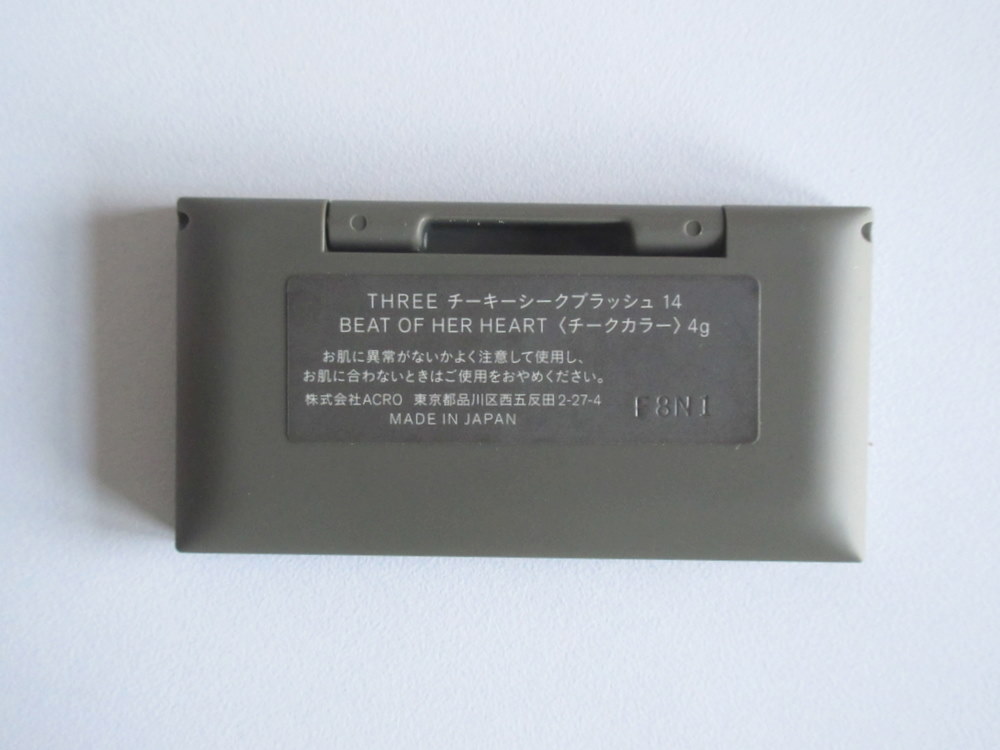 THE PRODUCT: Three makes some stunning blushes. The colour range seems rather boring when you first look at it but each shade is very interesting and wearable. '14 Beat Of Her Heart' launched with the Spring Collection this year and is a part of their permanent line-up.
The formula of this blush is very unique, I think. It's rather stiff and doesn't have much kick-off when you swirl your brush into the pan. Even so, the blush is very smooth and blends beautifully. It's got a softness to it; a softness that I've only ever seen in other Japanese blushes. This particular shade is very pigmented, which is why the slightest tap of the brush will do. Even if you go overboard with the colour (very easy to do so since it is very pigmented), it can be blended out to a more natural finish.
On the official site, it says the blushes contain Botanical Oils, in the form of "tea seed oil, argania spinosa kernel oil, jojoba oil, primrose oil, rosehip oil, shea butter and beeswax". This would explain why the blush is so smooth and soft despite being so stiff in the pan. It lasts quite well. This is definitely one of the longer-wearing powder blushes I own.
'14 Beat of Her Heart' is a stunning raspberry pink. It looks very fresh and, dare I say, innocent. Don't be intimidated by its vibrancy. It's very wearable. It's got some fine silver shimmer running through it. The shimmer doesn't show up on the cheeks. Instead, they aid in imparting a barely-there sheen to the cheeks.
RANT*: While I like the sleek and minimal packaging that Three offers, I wasn't expecting the blush to be so small. I immediately found myself texting the girlfriend and whining about how small it was. She, then, told me that I was the problem, not the blush. I am the one with gigantic hands. Thanks, dear, wow. That being said, I later discovered that the amount of product you get is rather miniscule, compared to other blushes in my collection. Even later, to my horror, I found out that most of the higher-end blushes I own contain lesser product than the affordable ones. Thanks, Addiction, Three, Bobbi Brown, Clinique… Thanks a lot.
*- You don't have to read this part, really.
SWATCHES: Like I mentioned, it is a very pigmented blush. You need to tap the excess off your brush in order to make sure the pigment doesn't overwhelm your look. On the brighter side, it's smooth and blend-able and you should easily be able to fix any mistakes.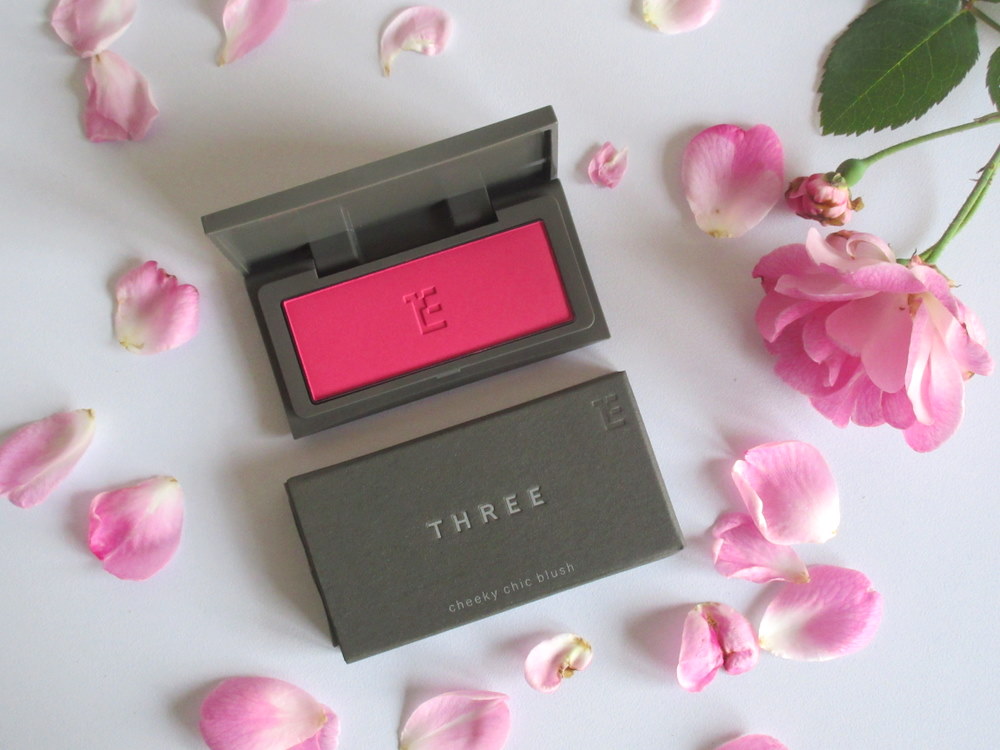 PRICE AND QUANTITY: 3000 JPY approx. (usually more expensive online) for 4 grams of product.
AVAILABILITY: Three counters, Ichibankao (4200 JPY), Everglow Cosmetics (40 USD) etc.
♥ Overall, I'm glad to be back on the blog and I'm glad to have purchased this wonderful blush. Buying Japanese makeup online is a pain-in-the-neck but the products are well worth it.
Three Cheeky Chic Blush in '14 Beat Of Her Heart'.
Pros
It is really smooth and easy to blend.
It is very pigmented. A little goes a long way.
It looks very natural - as long as you don't go overboard with the amount you use.
The packaging is very sleek, minimal and travel-friendly.
It lasts and wears well throughout the day.
Cons
Availability is an issue.
The amount of product you get is... somewhat miniscule. Especially for the price you pay.