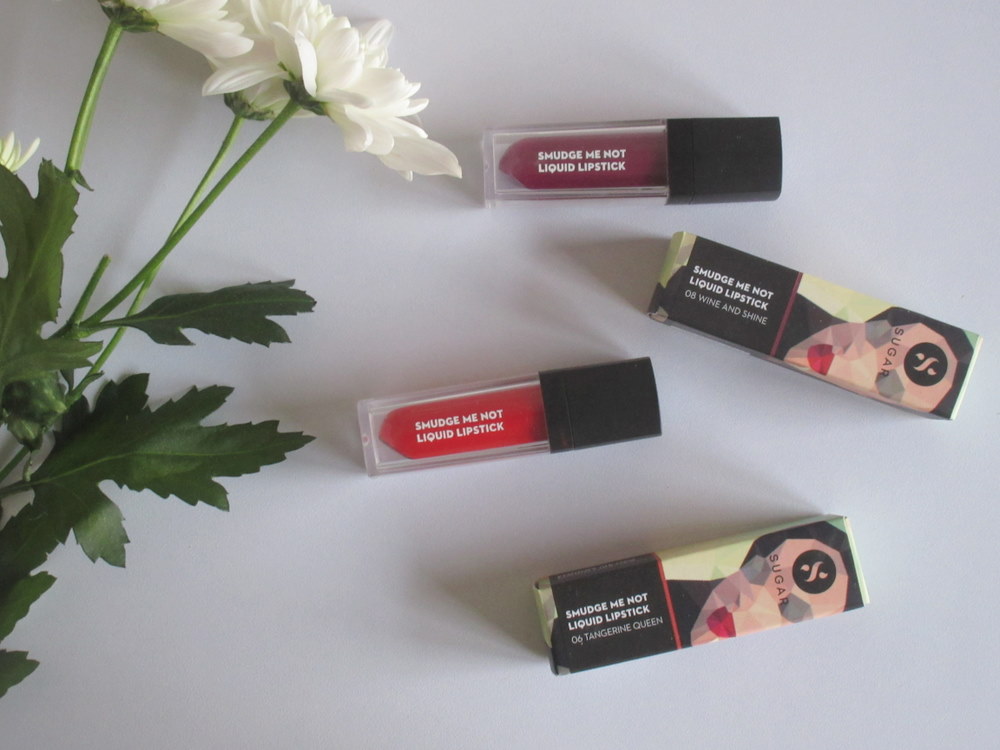 You win some, you lose some. I'm going to preface this post with that. It rings true in this case – with Sugar launching a range of liquid lipsticks, you're bound to sit up and pay attention. I've enjoyed the previous two lip product ranges they launched and I had high hopes for this one too. The thing is, I feel a little underwhelmed this time around.
THE BACKSTORY: Like I said, I was excited to try out this range. I seemed to have forgotten that I am not someone who particularly enjoys liquid lipsticks. That being said, I'm fairly neutral when it comes to testing out new products. So, here we go… Here's my fairly neutral take on these products.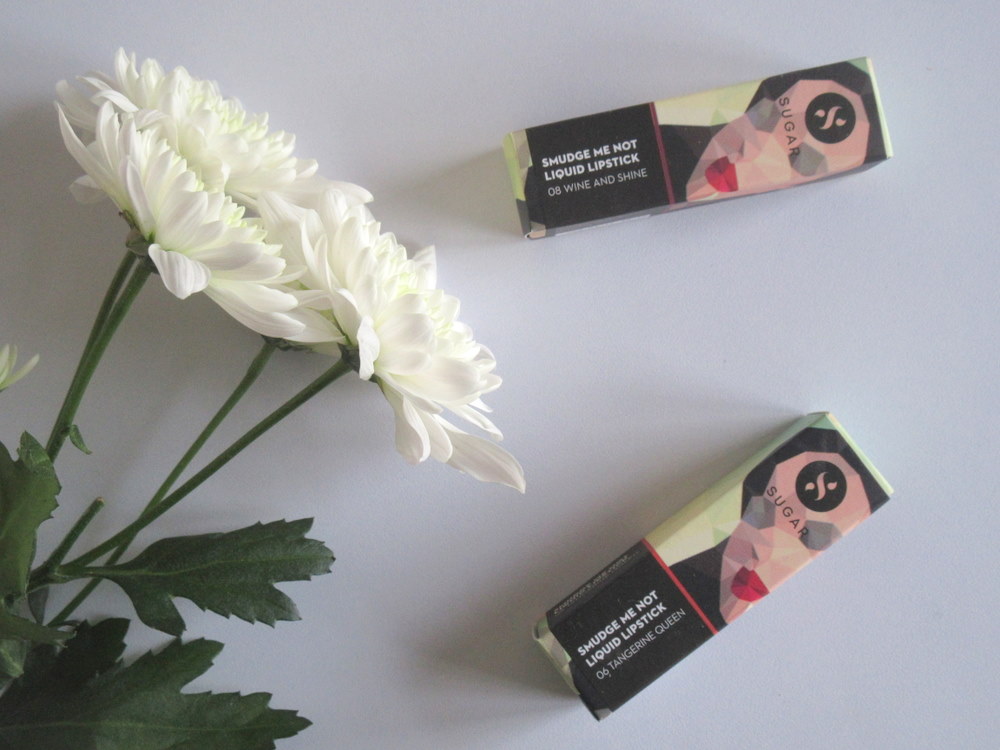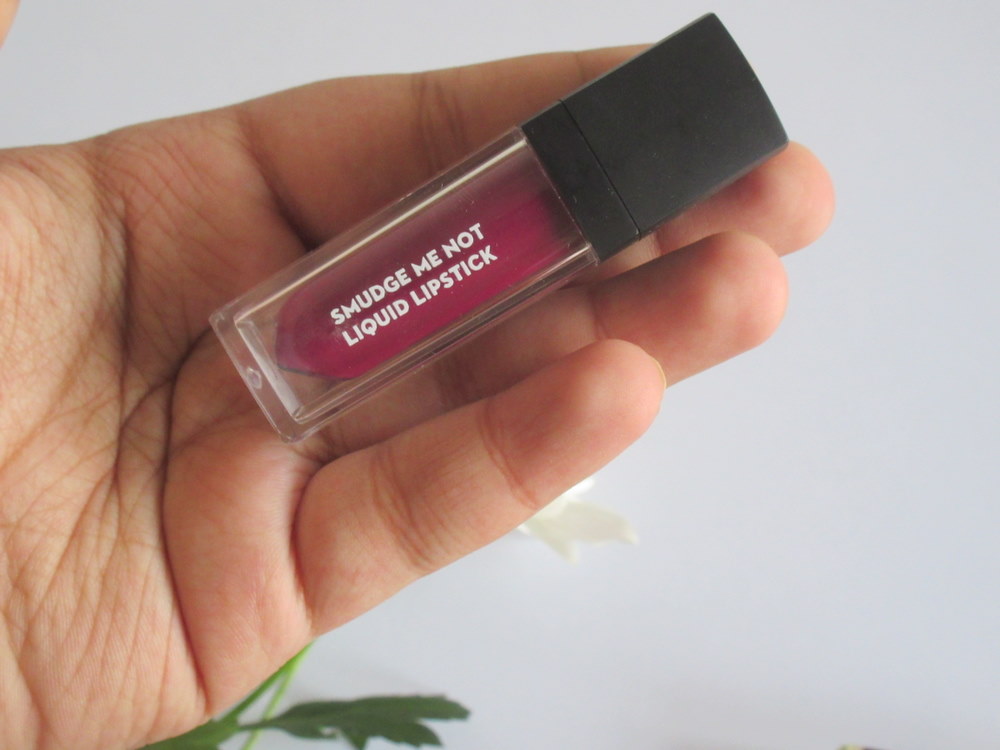 THE PRODUCT: They come in your average rectangular lip gloss/lip lacquer packaging. With the black caps, they resemble the Maybelline Lip Velvets quite a bit.
Anyway, let me get on to the formula. Like any other liquid lipstick, it is very pigmented and opaque.With just one dip, you can coat your entire lip. That rhymed. What is wrong with me today?
The consistency is surprisingly very thin and it glides on the lips very easily. The flat applicator makes it easier to create sharp lines. If you don't fumble with the application, you're good. However, if you do, you're done for.
This is mostly because after a minute or so, it begins to dry and set into a completely matte finish. This is when things get finicky. You don't have much wiggle room to perfect your application if you were to mess up. And since it becomes virtually transfer-proof after it sets… You don't have much of a choice. You could risk the hassle to remove it or just be confident in your scraggy application (like I am with the lip swatches).
Again, like any other liquid lipstick, these stain the lips and are a great hassle to remove. (Tip: I've found that cleansing balms work the best with these.)
While they seem to have a lightweight, comfortable and thin consistency initially, they tend to get drier and drier as time passes. They also wear off from the inner rim of the lips. Eventually, I found that my lips were nothing but a couple of raisins with emphasised lip lines and crumbly bits of pigment in the oddest places. Aigoo. Not cute.
Just what do I like about these products, you ask? Nothing. The colours are universally flattering. I've also found a way to wear them comfortably without the restraints of a fully matte liquid lipstick. I take some product on the back of my hand, dab it onto my lips and put lip balm on top. That's a great lip stain right there.
Anyway, if you're someone who can power through having dry, crusty, crumbly lips for the sake of a product that won't transfer onto your coffee cup, go for it. Jokes apart, the price is great and you could try a couple of shades for yourself and see how you like them. If matte liquid lipsticks are what you like, I think these are worth a try.
SHADES AVAILABLE: There are 10 universally flattering shades in this collection.
01 Brazen Raisin
02 Brink of Pink
03 Tan Fan
04 Plum Yum
05 Rust Lust

06 Tangerine Queen – A bright reddish orange.

07 Rethink Pink

08 Wine and Shine – A subdued wine hue with a blue undertone.

09 Suave Mauve
10 Drop Dead Red
SWATCHES: As you can probably tell from the swatches, '08 Wine and Shine' is a little patchy while '06 Tangerine Queen' is more even. That being said, the formula is the same. They are very opaque and survive much longer than your average lipstick.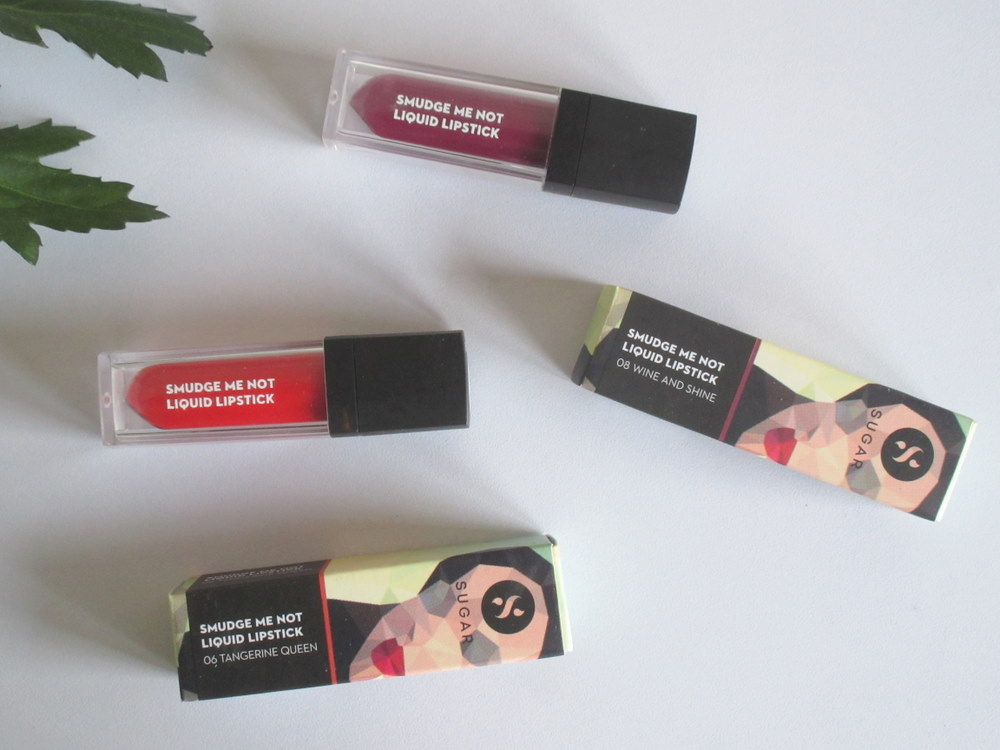 PRICE AND QUANTITY: 499 INR (approx $7) for 4.5 ml of product.
AVAILABILITY: Sugar Cosmetics, Nykaa, Amazon etc.
♥ Overall, for the price, I think you can give a couple of shades a go. Otherwise, if you're like me and just don't understand the hype around matte liquid lipsticks, just skip it and buy a regular lipstick instead.
Sugar Smudge Me Not Liquid Lipstick in '06 Tangerine Queen' & '08 Wine And Shine'.
499 INR
Pros
The shades available are universally flattering.
They wear for a decent amount of time.
They are transfer-proof.
They are affordable.
Cons
Extremely drying.
Extremely unforgiving. If you mess up the application, things will probably go haywire.
Just uncomfortable to wear. EMPHASISED LIP LINES.
They wear off from the inside rim of the lips.
They tend to crumble/flake off.