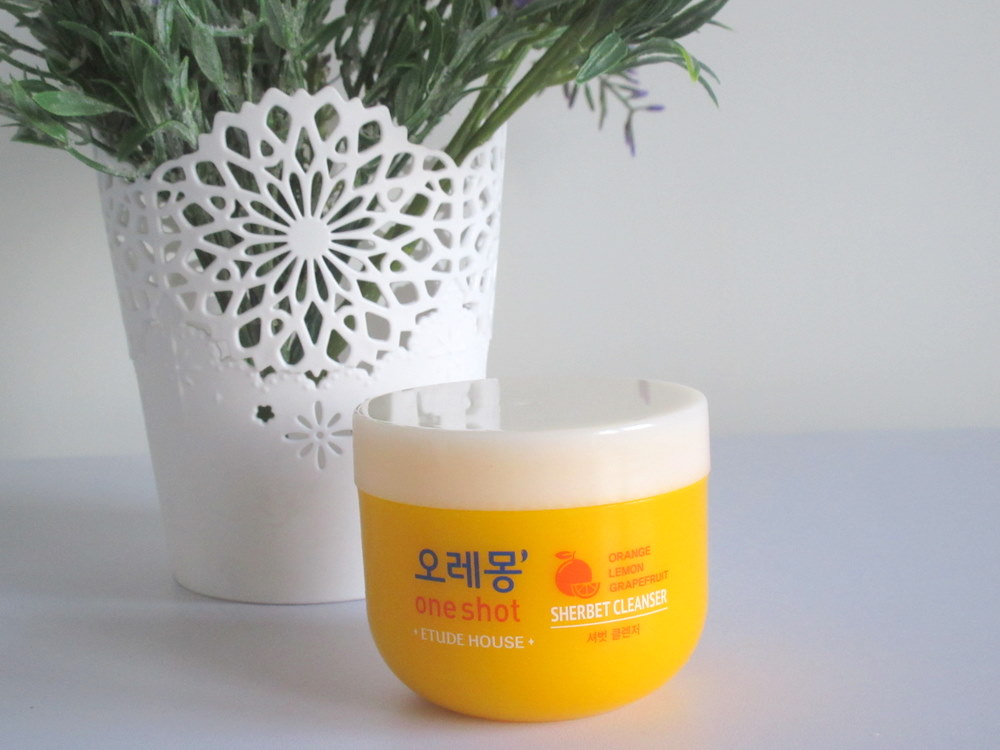 Finally, I have a product that's not a part of a Limited Edition collaboration. The new-ish Olemong line from Etude House is permanent. You could take your time and decide if you wish to purchase something or not. There's no rush. You could drink several cups of tea while you decide. In the meantime, here's what I picked up from the line.
THE BACKSTORY: You know, sometimes I wish I got products for free. Just for the heck of it. If that were ever to happen (fat chance), I think Etude House would be one of the brands I'd always keep an eye out for. They make some fairly good products and their packaging is always adorable.
Anyway, I was in the market for a cleansing balm/oil after finally running out of my Innisfree Green Tea Cleansing Oil. I just so happened to see this new launch from Etude House and before I knew it, it was in my bathroom shelf.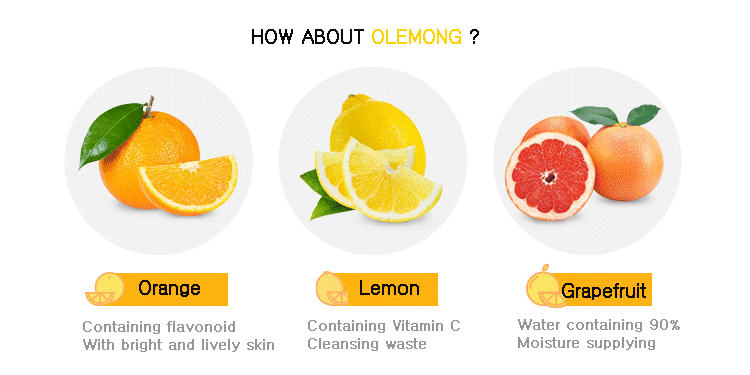 THE PRODUCT: So, yeah… It's your standard cleansing balm. Nothing new or exciting.
When it comes in contact with your warm skin, it breaks down and turns into an oil. You then massage it on to your face, like you would with any cleansing product, to get sunscreen residue, makeup and dirt off your face.
It removes makeup quite well. It just requires a little more effort to cleanse off waterproof mascaras or tints. One thing I will say is that I like this one a whole lot more than the ever-so-popular Clean It Zero from Banila Co.
Like the name suggests, it has a very refreshing citrusy scent. I enjoy the fact that the scent isn't too strong. The little tub it comes packaged in is also adorable, with loud colours and text in contrasting colours.
It doesn't come with a spatula, sadly. You could use clean fingers to scoop out the product or just buy an inexpensive little spatula. Or the next time you visit Baskin Robbins, you could just take one of the tiny ice-cream spoons and use that.
I use it to Double Cleanse on days I decide to wear makeup (which means I follow up with a foam cleanser). You could use it everyday; it's gentle yet effective enough. I just choose not to, out of laziness.
I also like how it leaves my face feeling clean, moisturised and plump as opposed to dry and irritated (looking at you Clean It Zero).
INGREDIENTS: Cetyl Ethylhexanoate, Hydrogenated Poly(C6-14 Olefin), Peg-20 Glyceryl Triisostearate, Caprylic/Capric Triglyceride, Peg-8 Isostearate, Polyethylene, Silica, Isopropyl Palmitate, Citrus Aurantium Dulcis (Orange) Fruit Extract(47.99Ppm), Citrus Medica Limonum (Lemon) Fruit Extract(8Ppm), Citrus Paradisi (Grapefruit) Fruit Extract(4.99Ppm), Rubus Idaeus (Raspberry) Fruit Extract, Vaccinium Myrtillus Fruit/Leaf Extract, Saccharum Officinarum (Sugar Cane) Extract, Acer Saccharum (Sugar Maple) Extract, Actinidia Chinensis (Kiwi) Fruit Extract, Prunus Armeniaca (Apricot) Kernel Extract, Fragrance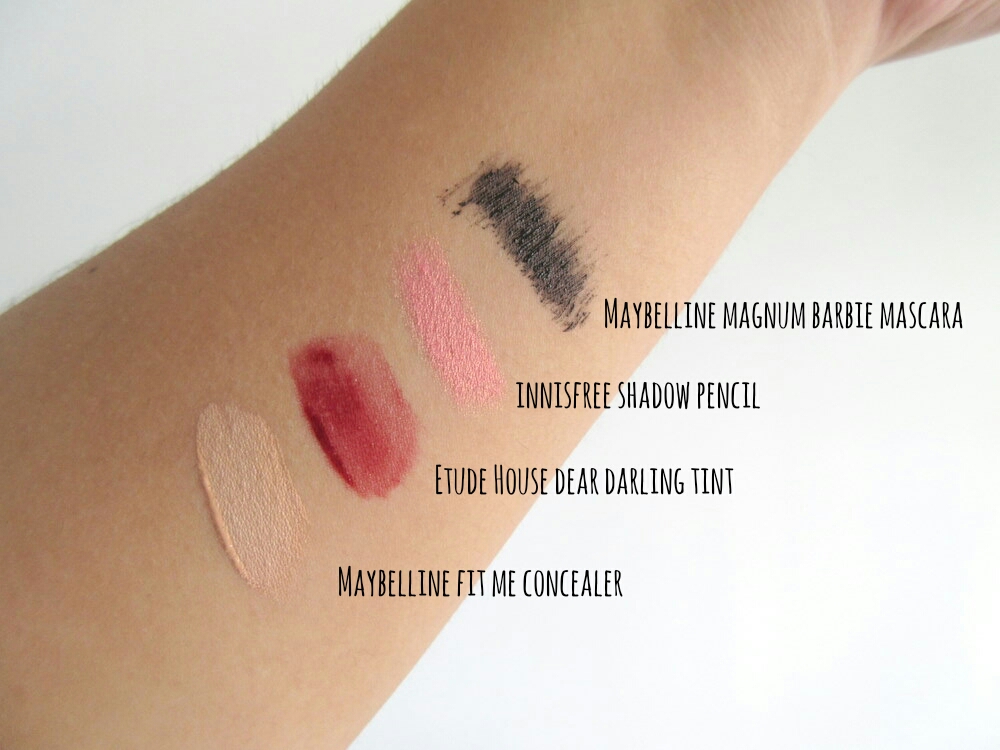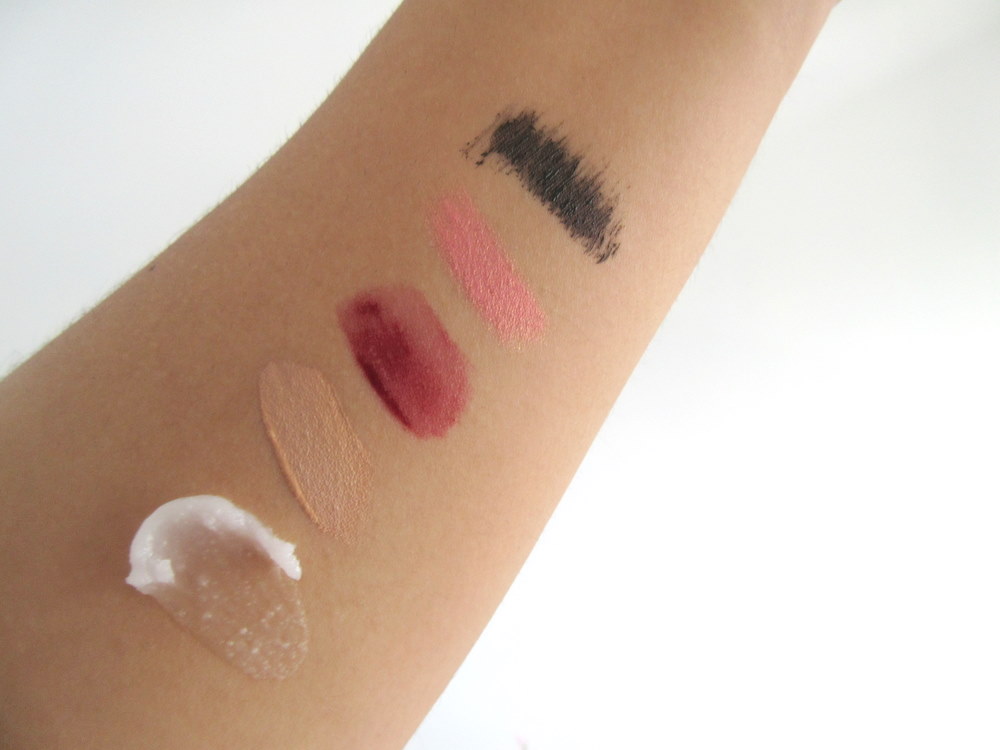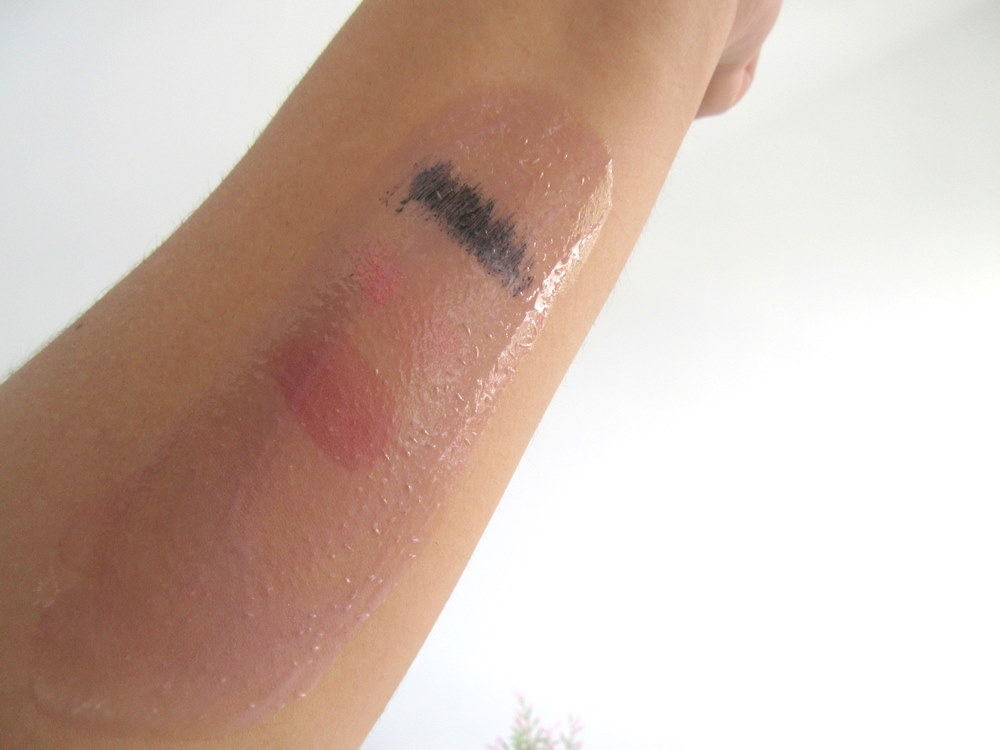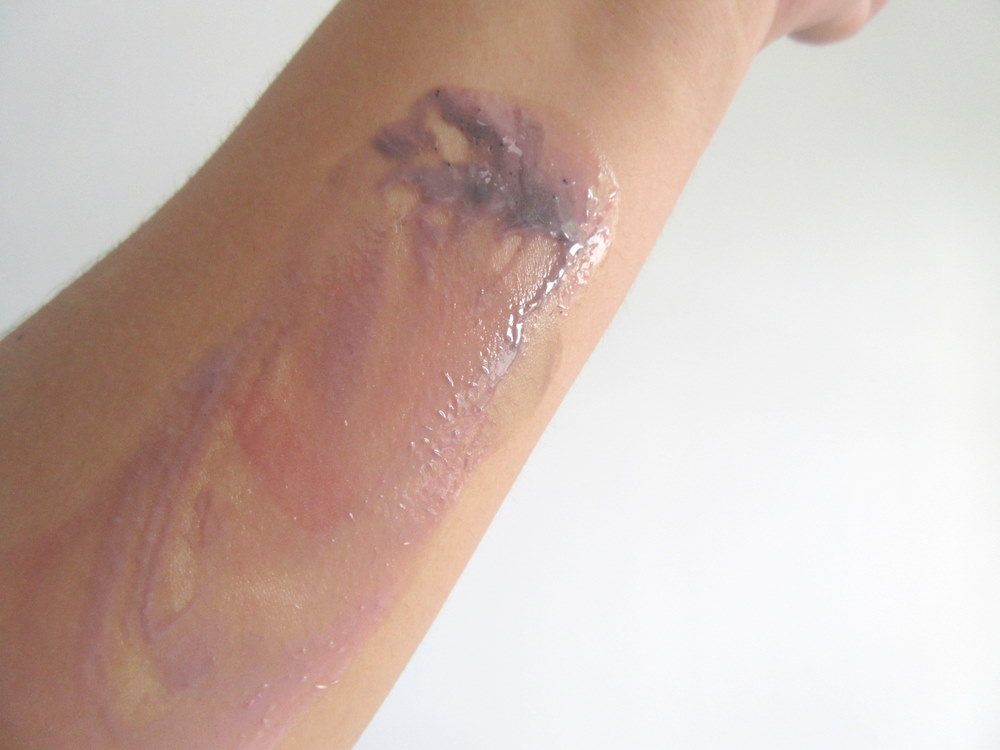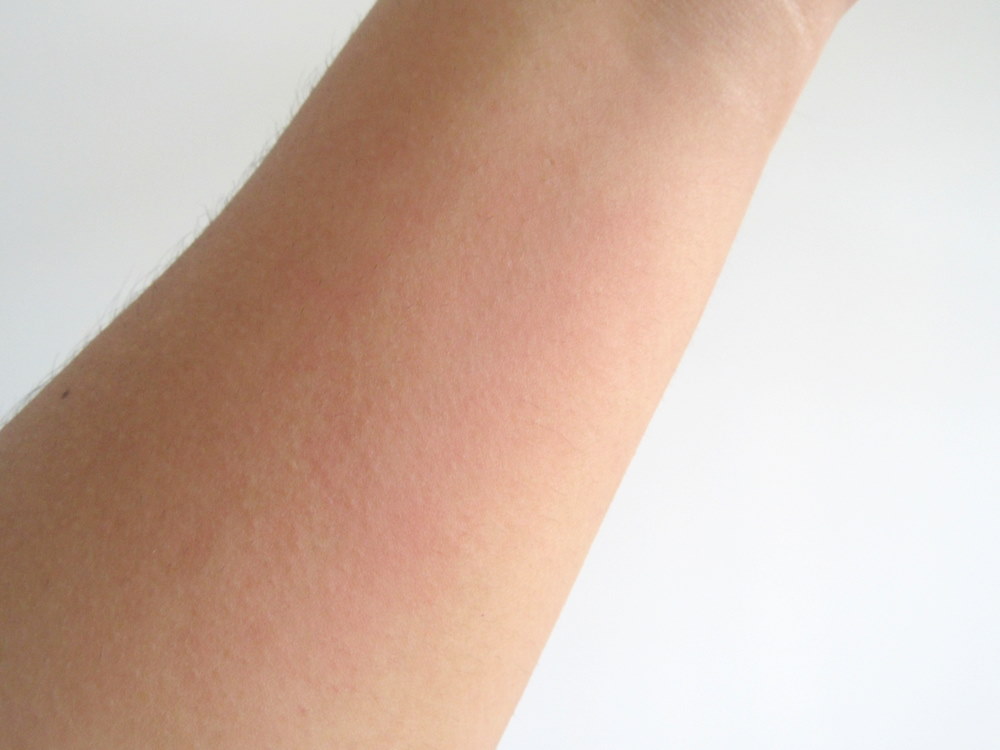 INSTRUCTIONS FOR USE: Smoothly and evenly apply oil onto facial skin that has not been dampened yet. Add water as you massage with your fingertips to remove makeup.Rinse with water. Follow up with another cleanser, of the foaming or gel variety, to thoroughly clean the skin and thus going for the ever-popular Double Cleanse method.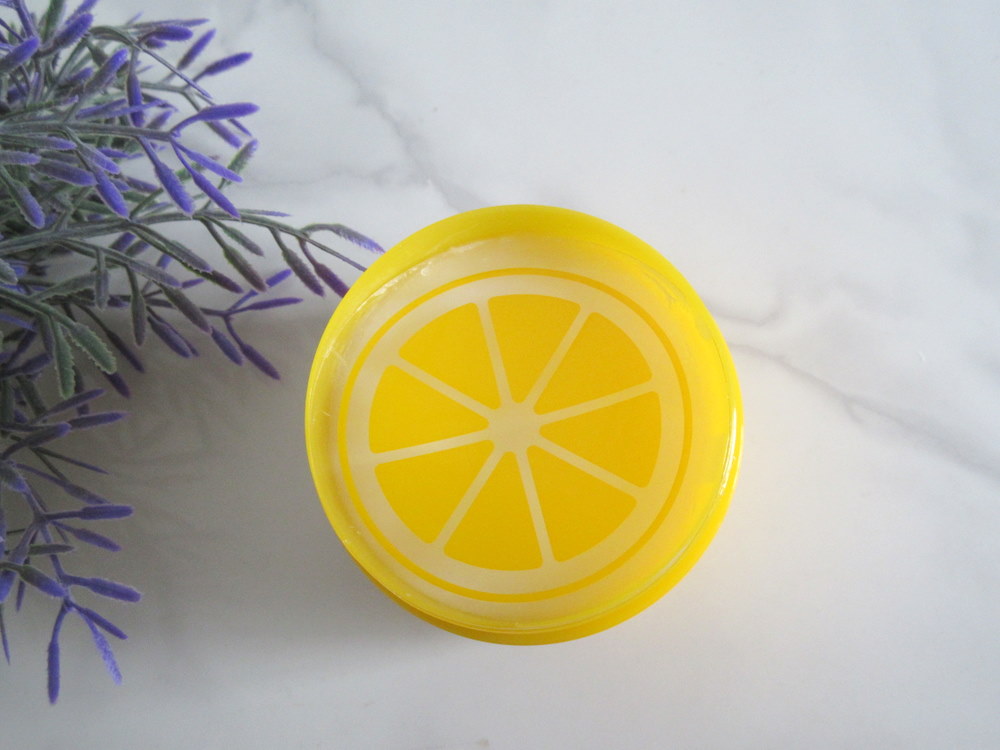 PRICE AND QUANTITY: $10 – $20 (depending on where you buy it from) for 150 ml of product.
AVAILABILITY: Etude House, ibuybeauti, Jolse, cosmetic-love etc
♥ Overall, I think it does what it says it'll do. What's more, I enjoy it a whole lot more than Banila Co's Bestselling cleansing balm. I like that it leaves my skin feeling clean, plump and moisturised. If you're in the market for a new cleansing balm, you could consider this little guy.
Etude House Olemong One Shot Sherbet Cleanser.
Pros
It is really effective at removing makeup, be it waterproof or long lasting.
People with oily or combination skin needn't be afraid to use this. Follow through with another cleanser and you're good to go.
It smells nice.
It leaves your skin feeling clean, plump and moisturised.
Cons
Sometimes, using it alone won't suffice. You may need to follow through with a foam cleanser.