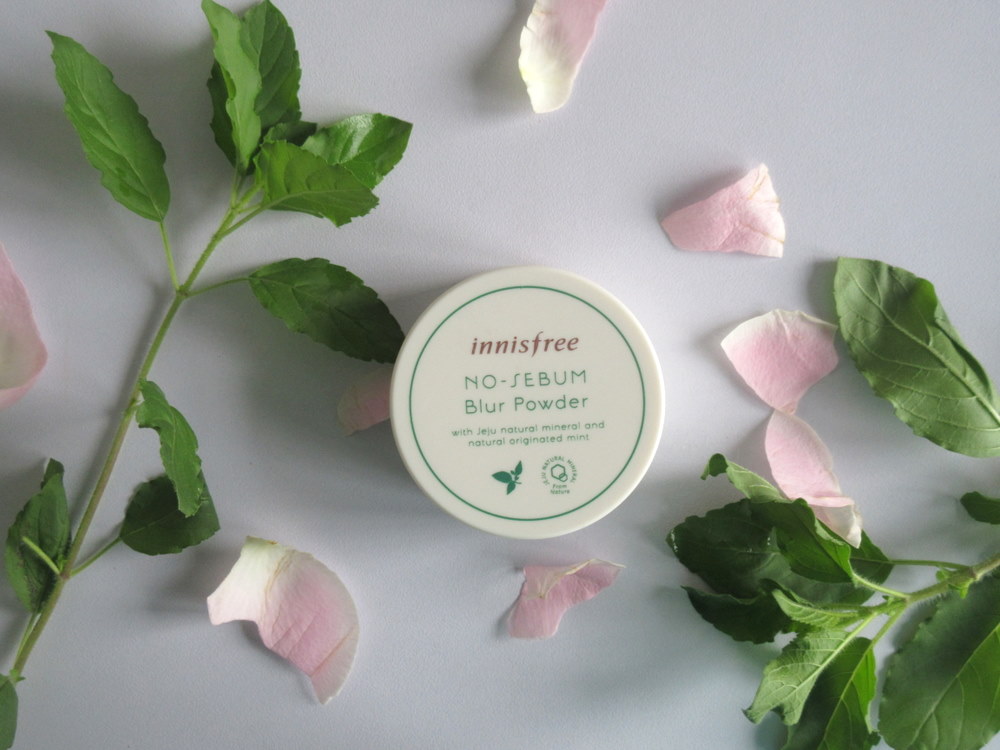 I know, I know. From the looks of the opening photograph, it seems as if I really don't care about this product enough to take some decent photos. The truth is… I really like this product. Do I like it as much as I like its holier-than-thou predecessor? Read on, read on.
THE BACKSTORY: If you scroll through my blog, one thing you'll notice right away is my love for the Innisfree No Sebum powder. The original one. The one in the soothing mint-coloured tub. My affection for it was second to none. Until recently. I've fallen for its successor too. Do I like it as much as I like the OG superstar? Read on, read on.
THE PRODUCT: Unlike the original No Sebum powder, this one isn't white/translucent. It's got a very light beige tinge to it, which makes me wonder if it'll work as an all-over setting powder for different skin tones.
That being said, it's a very good powder. It is very finely milled and it blends in with the skin effortlessly, without leaving a white cast or making your face look ashy. It's got a (familiar) herbal scent to it, which I don't mind as it is quite weak. It sets makeup well and keeps the face matte for a decent amount of time (unless you're boiling away in a classroom with no electricity – that's a whole new story). The finish is satin-matte as opposed to a very flat-matte.
So, the most impressive factor about this powder is that it blurs out pores and other little imperfections on the face. I find that it leaves the face looking a lot smoother and more even.
I use a powder/buffing brush with this most of the time but I occasionally use the provided powder-puff too.
As usual, I think the quantity is laughable. But for the price, I do understand why we only get 5 grams of product. I also happen to have some news – there's going to be a jumbo sized version of this powder out soon. Maybe next time, I'll just buy the bigger tub. Problem solved. Thanks, Innisfree.
*I think I'll be writing a post comparing the Original version to this one next. I hope you check that out as well.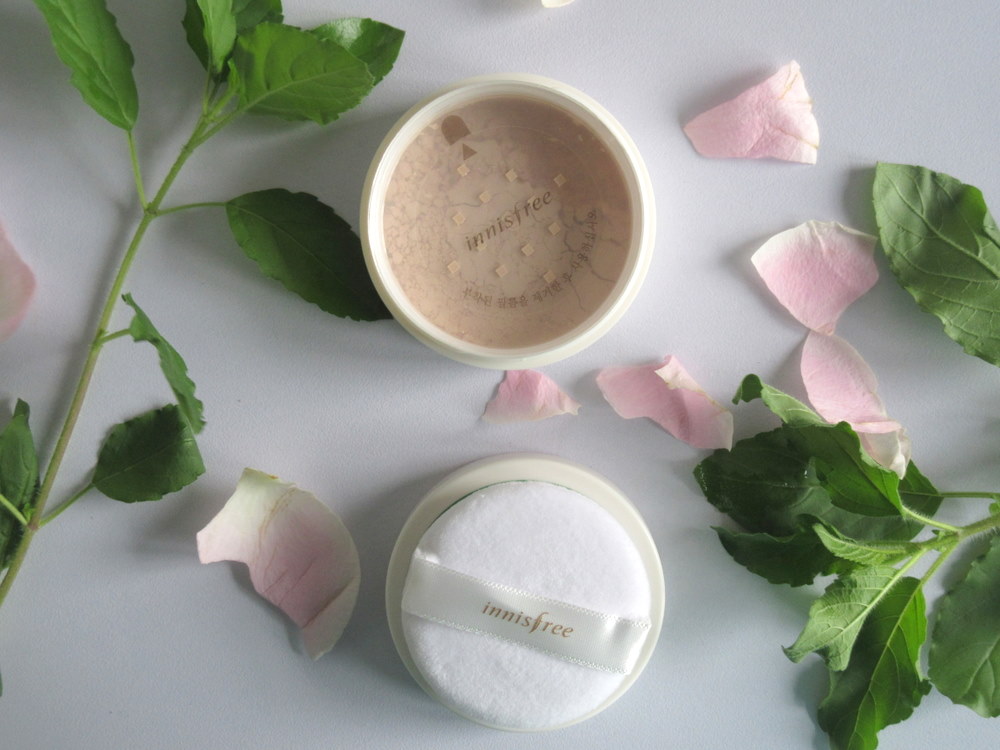 PRICE AND QUANTITY: $7 – $15 (depending on where you buy it from) for 5 grams of product.
AVAILABILITY: Innisfree, testerkorea, w2beauty, jolse, cosmetic-love etc.
♥ Overall, I think Innisfree makes some really great powders. I wonder who'll win in a battle post. Like I said, my next post will likely be a comparison of the two powders. I hope you check it out!
Innisfree No Sebum Blur Powder.
Pros
It blurs out pores and little imperfections on the face.
It lasts for a good amount of time.
It's quite effective at locking makeup in place.
It blends in effortlessly and leaves face smoother and brighter.
Cons
The packaging is like any other translucent powder. But some may find it too messy to deal with.