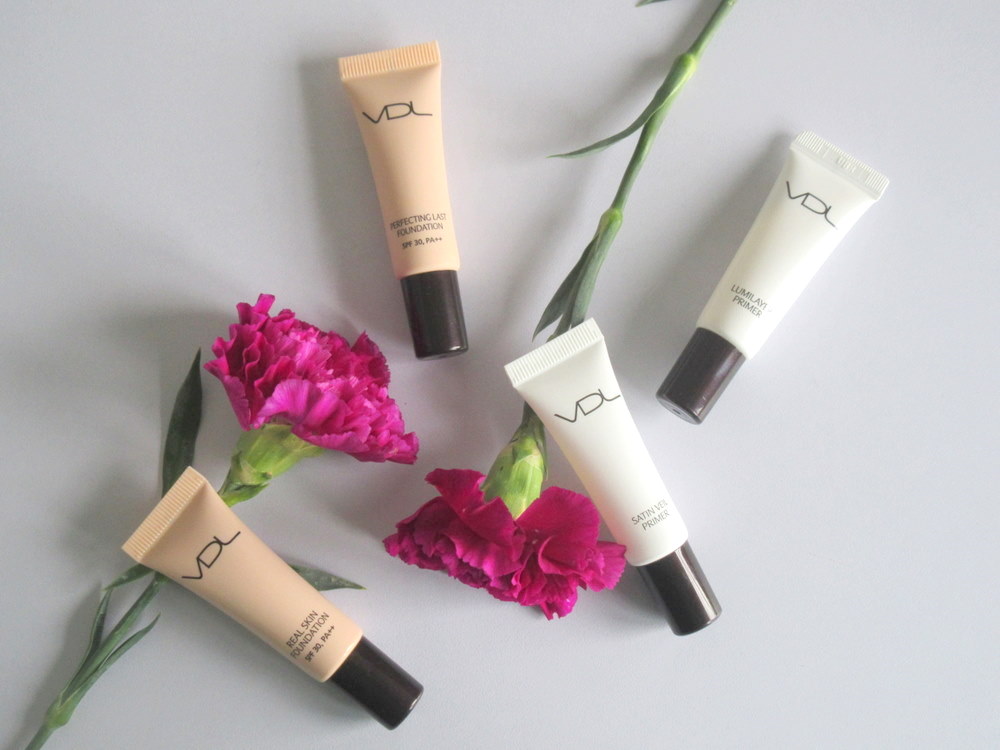 So, I'm finally writing this review. I've been milking every drop of this Face Makeup Kit from VDL that I bought nearly 7 months ago. Yes, I'm that much of a slacker. I disgust myself sometimes. But here it is, finally. My thoughts on some of VDL's bestselling base products.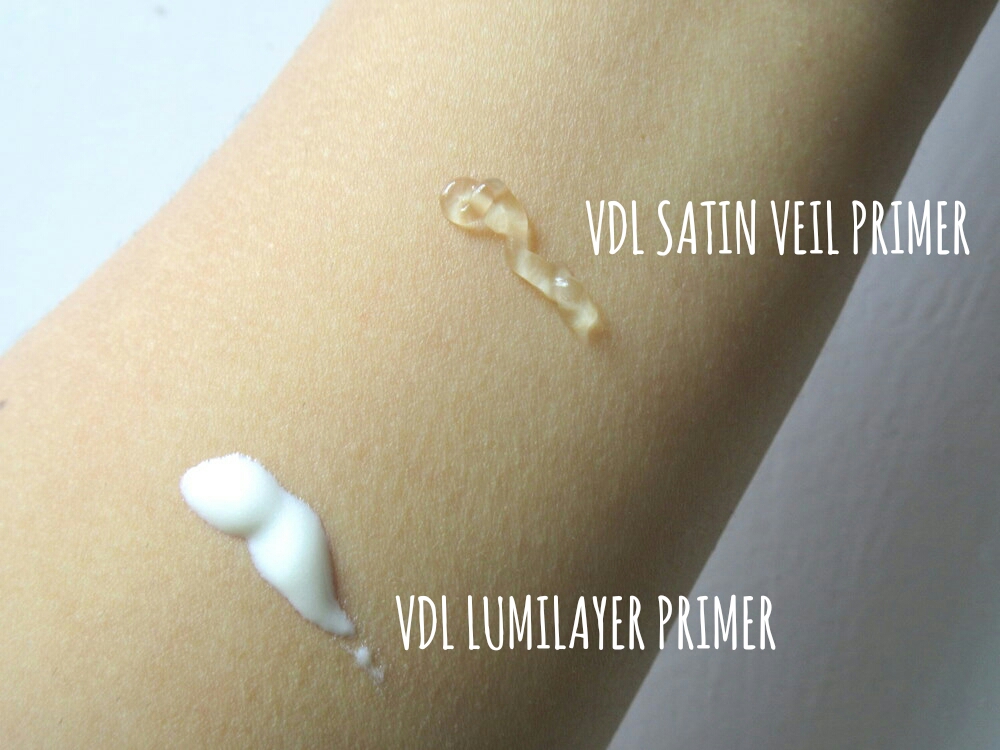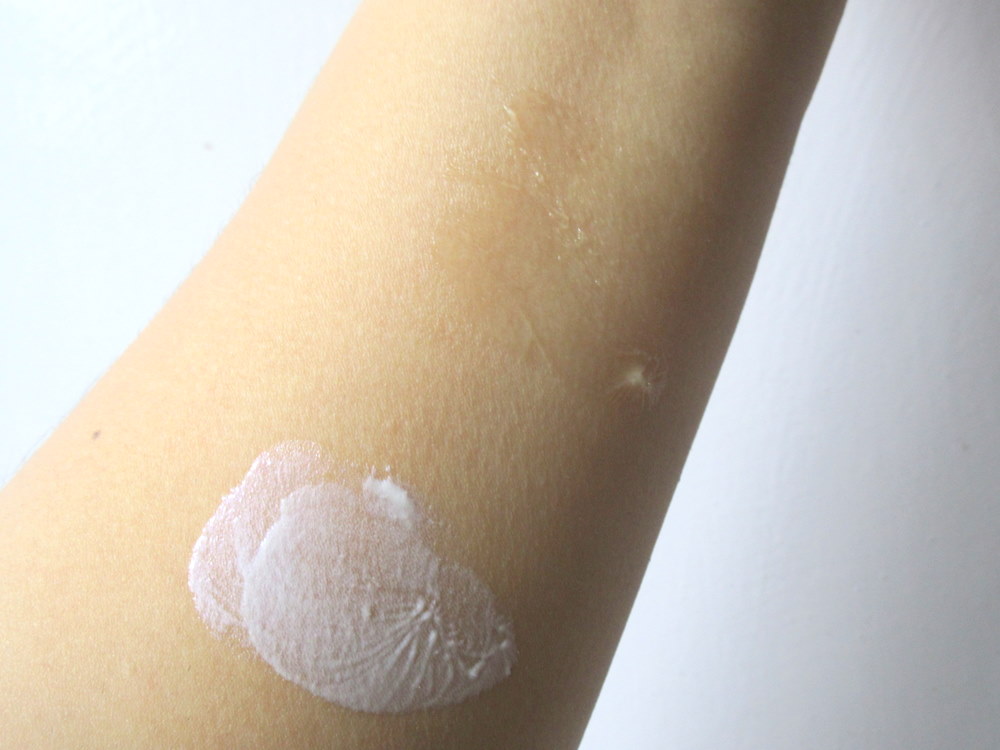 VDL Lumilayer Primer: The first thing I noticed when I first used this was the scent. It smelled like my late Grandmother's Pond's cold cream. Anyway, this primer is meant for dry, dull skin. I have combination skin and perhaps that's the reason why I didn't enjoy it as much as I thought I would. It has some large iridescent shimmer chunks. They appear fine from a distance and the shimmers are what aid in acheiving the glowy, dewy base. However, if you look closely or focus on the face, the shimmers appear very large, obvious and awkward. All in all, yes, it is a nice primer which will help you achieve the dewy look. It's just that, personally, I'm not that into it.
PRICE: $20 – $25 (for the full-sized primer).
REPURCHASE?: No. It's not my cup of tea.
VDL Satin Veil Primer: I really enjoyed this primer. It was moisturising and made my skin feel supple and nourished. It also made foundations go on smoother and more seamlessly. Despite not being a pore-filling primer, it filled in my pores and other skin troubles to make my face appear more even.
PRICE: $20 – $25 (for the full-sized primer).
REPURCHASE?: Well, I probably wouldn't. While I liked the primer, I cannot even wrap my head around the price-point.
VDL Perfecting Last Foundation (A02): It was lightweight, adhered well to the skin and had a semi-matte finish. It also had medium coverage. I actually made a custom-cushion compact formula for myself using this foundation. The shade A02 was a little light for me but I could make it work. I'm guessing A03 would be a much better match for my skin.
PRICE: $25 – $31 (for the full-sized product).
REPURCHASE?: No. Just 'cause. *shrugs*
VDL Real Skin Foundation (A02): Lightweight. Blended seamlessly. But not very long-lasting. It's still a good foundation for those of you who seek a sheer, dewy and buildable foundation.
PRICE: $25 – $31 (for the full-sized product).
REPURCHASE?: I really liked the product but the price…
♥ Overall, I did like the products in the kit. It's just that VDL's prices never fail to piss me off. I'm glad I got the chance to try out this kit instead of taking chances with the full-sized versions. I really want to splurge a little on their 2017 Pantone Collection. I mean… It's green. Here's hoping the prices won't put me off again.