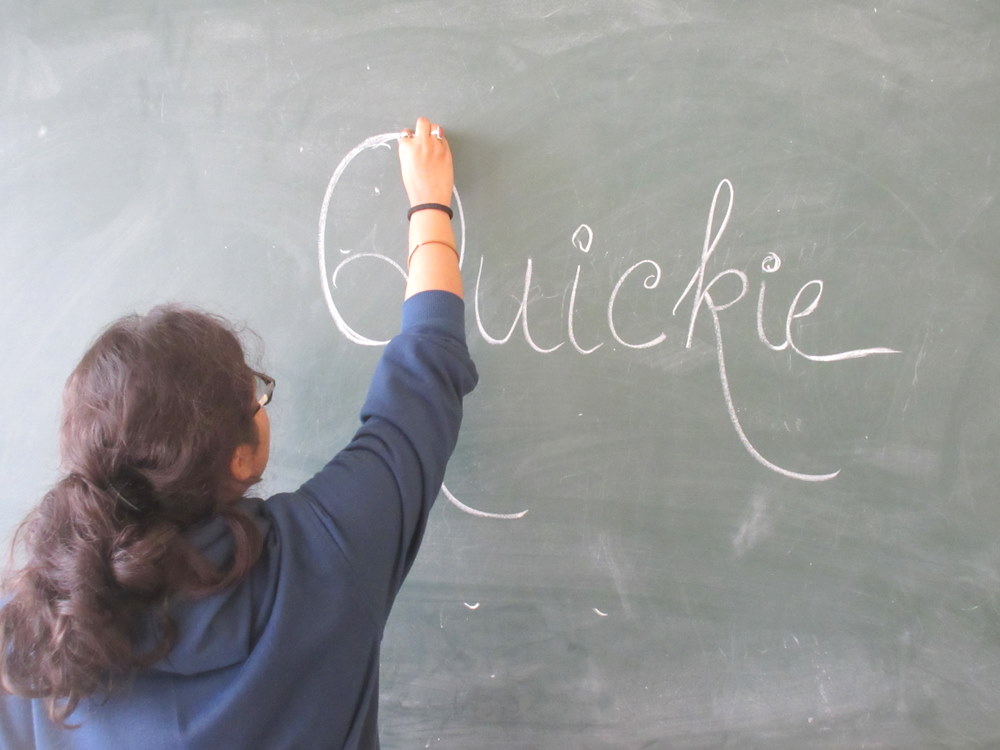 Let's end February by starting a brand new series on the blog. I've always wanted to do a series like this – where I  talk about products that don't quite  make the cut for a full-fledged post. We have the girlfriend decorating our class blackboard to start off the series.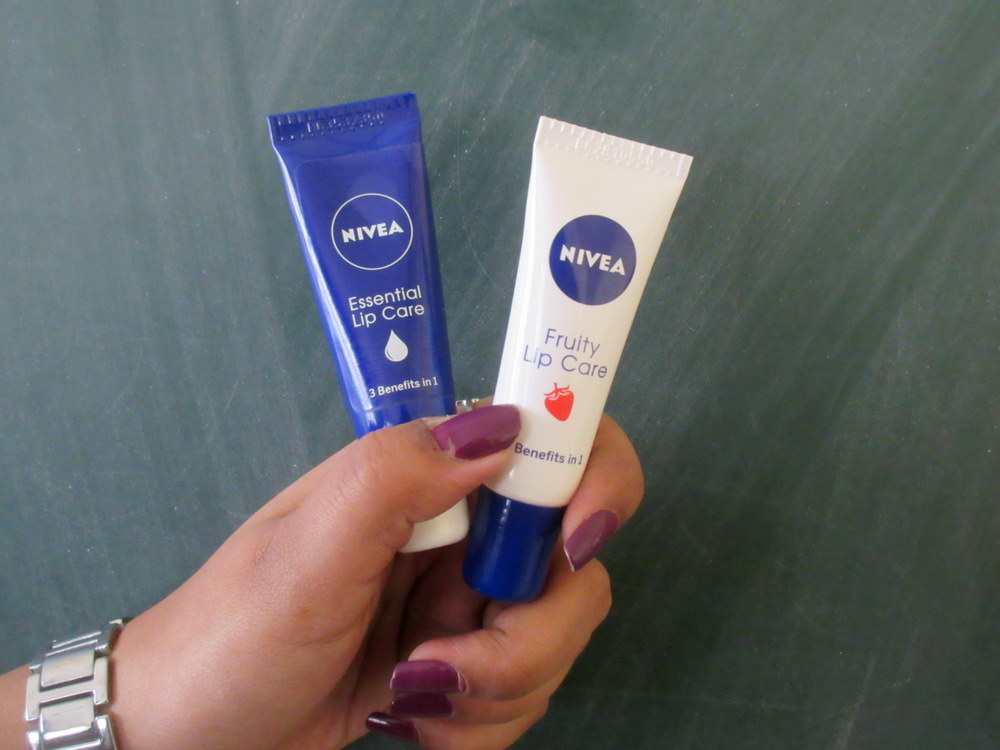 These are fairly new to the market. They are lip balms packaged in squeeze tubes – very handy for when you're on the go or you need a lip-topper to soften your lips (won't get messy like your average stick lip-balm). The formula on these vary slightly. Keep in mind that these are both topical lip balms; wherein they don't treat chapped lips, they simply provide some moisture for a short period of time.
→ The blue one (Essential Care) is thinner and smoother. It's also mentholated – very strongly, at that. The mentholated sting and effect does linger for a while after application. It does not contain any SPF.
→ The white one (Fruity Care) is slightly thicker and more balm-like. It smells like strawberry ice-cream. It's the more moisturising one between the two. It does not contain any SPF.
∴ They are both winners. You can grab either depending on what you like more, if you're a mint person or a strawberry person.
LINKS: Fruity Care, Essential Care.