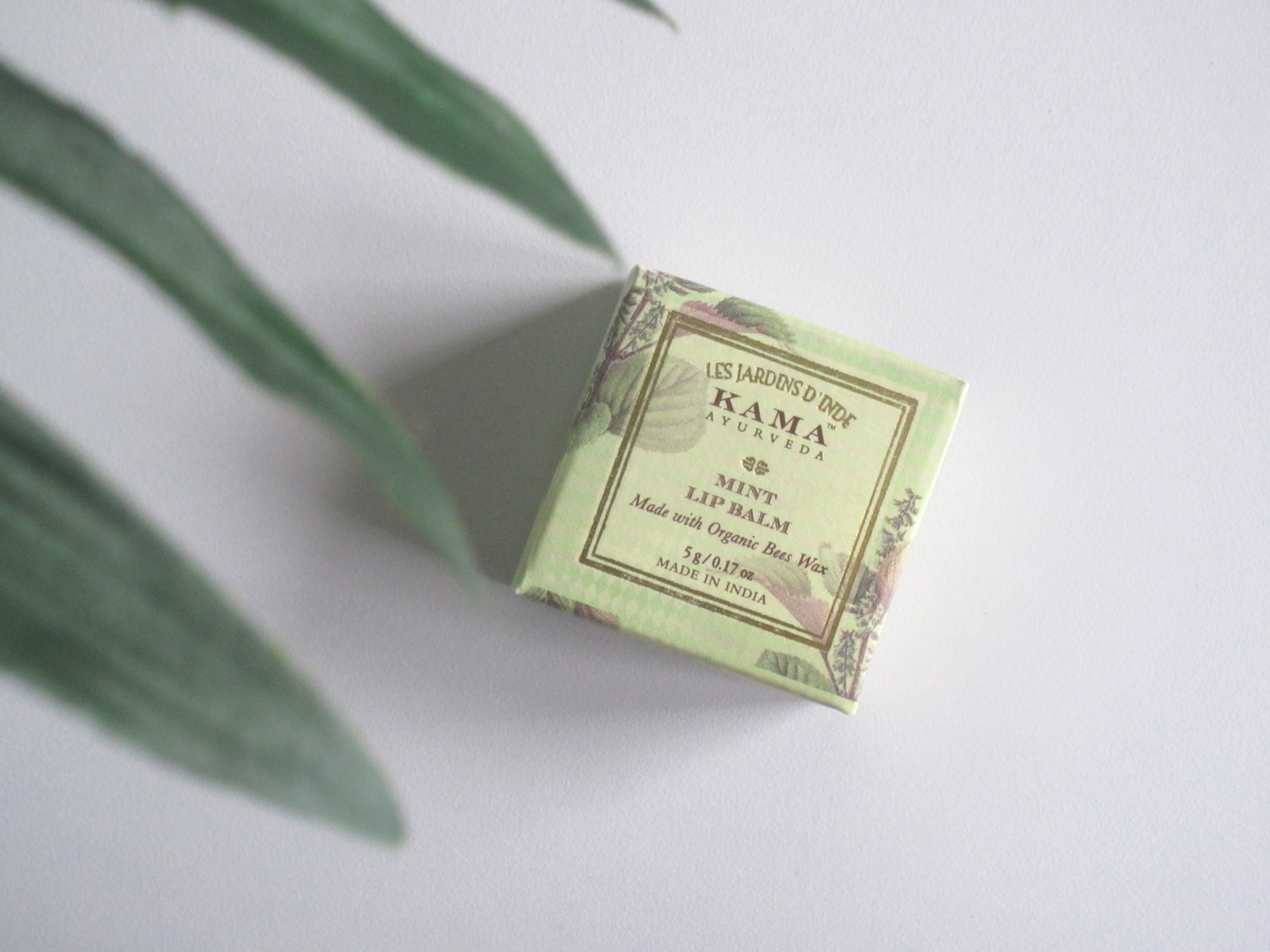 This is the newest lip-balm in my collection and I'm glad I picked it up for multiple reasons.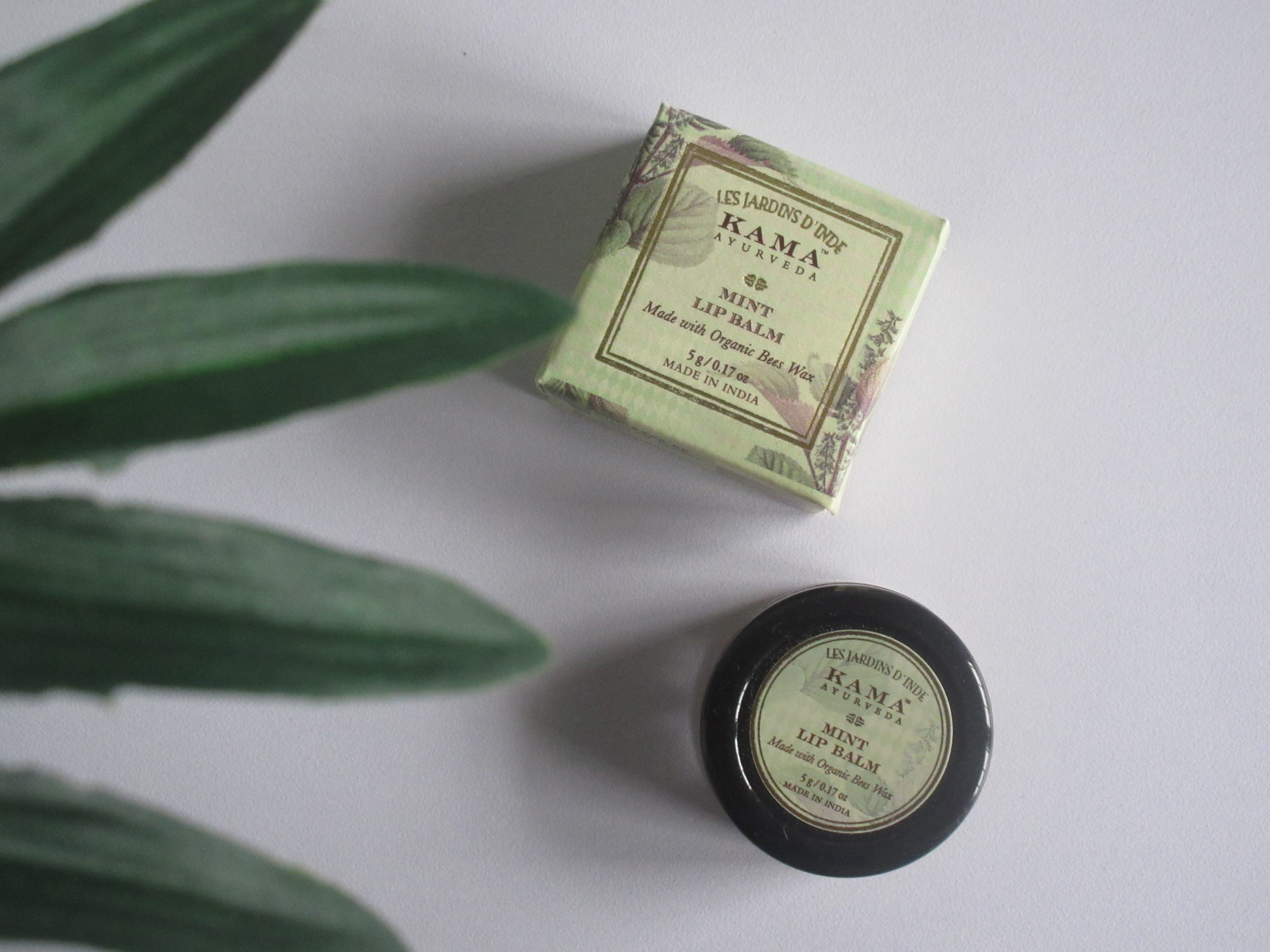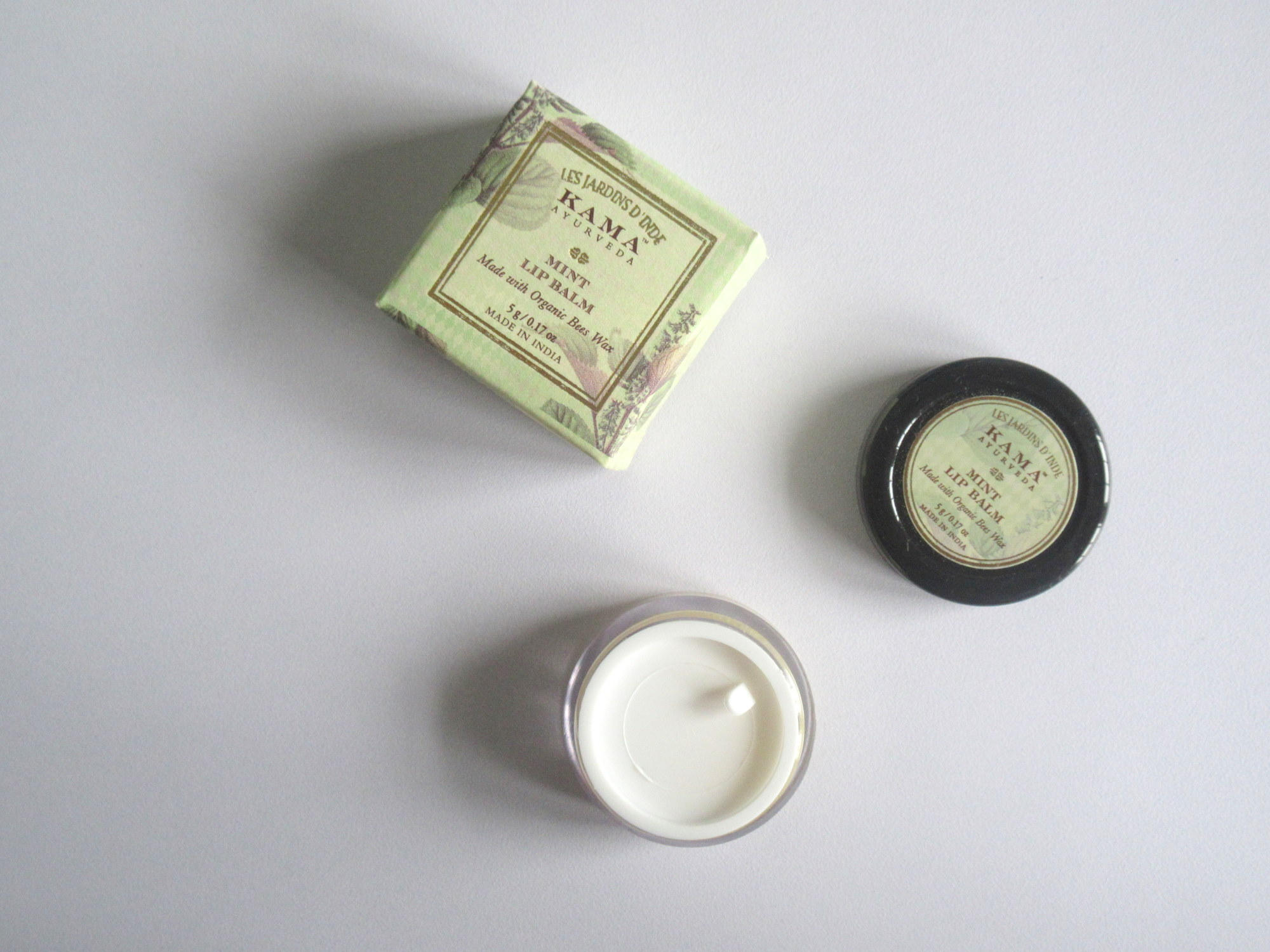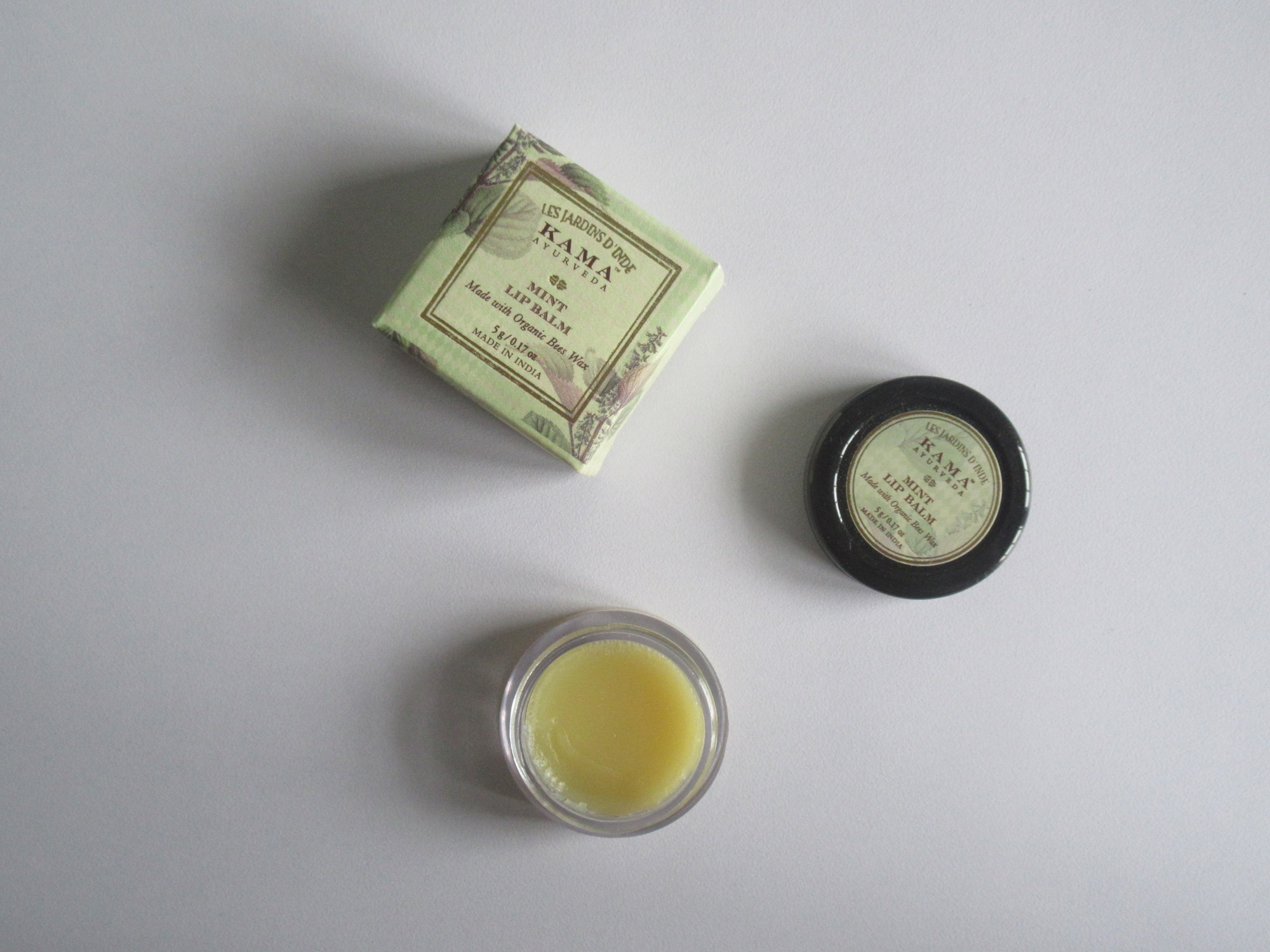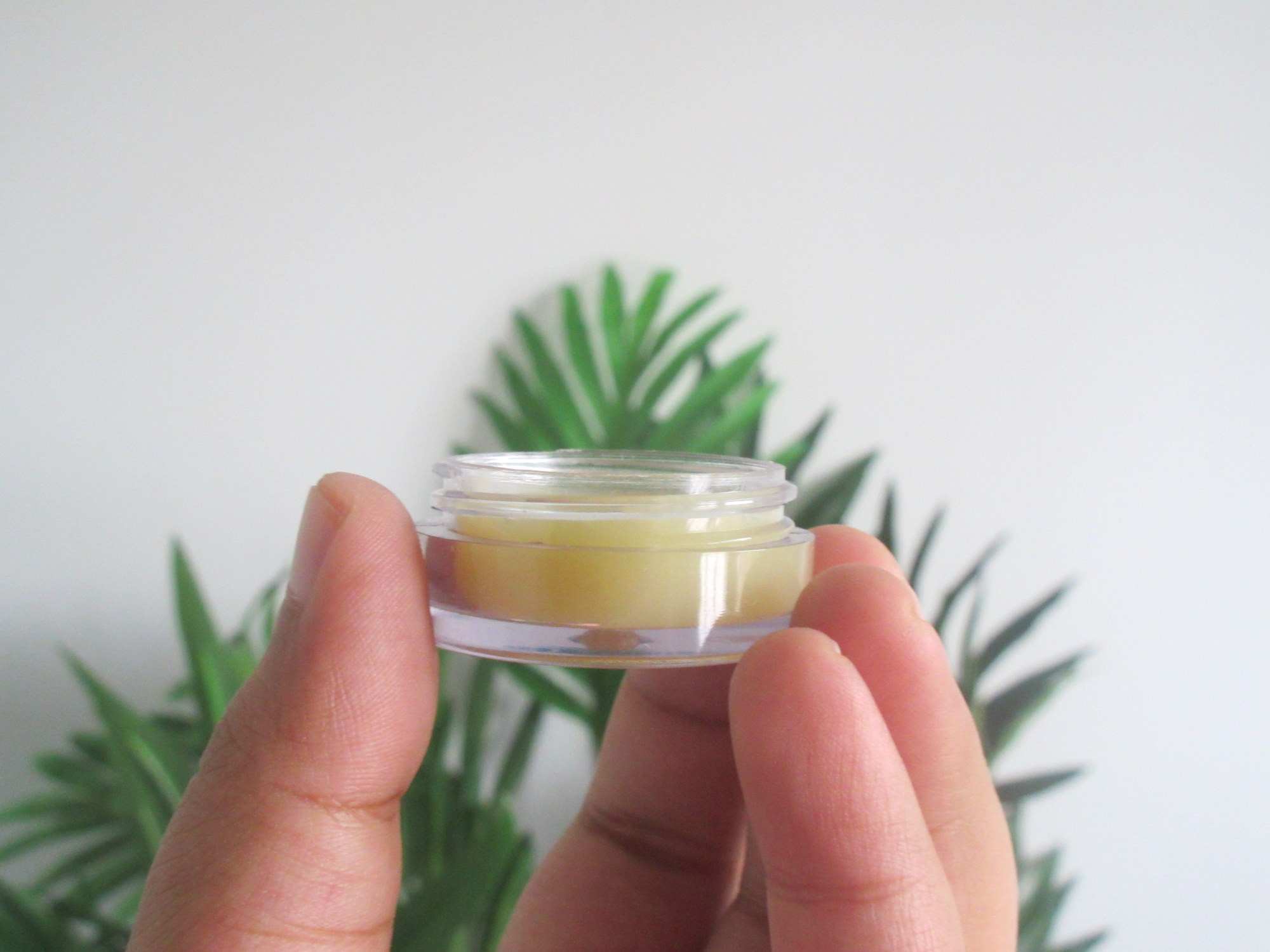 Okay, first off, I enjoy having a mint lip balm in my collection at all times. I just like the mentholated feeling. My go-to mint lip-balm was Nivea's Essential Care one that came packaged in a tube but I haven't been able to find it anywhere lately. So, when I was in a Kama Ayurveda store last month, I just decided to pick this up on a whim.
And now, I'm glad I did. This will be my new token mint lip-balm.
The packaging of Kama products always tugs at my heartstrings. Especially the boxes that they come in. This lip-balm is no exception. The product itself comes packaged in a plastic tub with a black lid.
The tub packaging can be a little unhygienic but things should be fine as long as you're not sticking dirty fingers directly into it. I tend to use a spatula or a cotton-bud to scoop product out.
What I find truly appealing about this lip-balm — apart from it containing mint — is the fact that it nourishes the lips and doesn't dry them out overtime, like some lip-balms tend to do. Some lip-balms, mostly chapsticks, make you dependent on using the product every other minute. This, however, simply nourishes and protects your lips.
The lip-balm has a nice consistency. It has quite a bit of slip to it, because of the essential oils it contains. Also, it's not sticky and is lightweight. I find that it aids in relieving rough, chapped lips and softens them without continued use.
I tend to scoop out quite a bit of product and slather it on my lips at night. Whenever I do that, I find that my lips remain in shipshape for the following day.
Since it is mint, it has that signature cooling sensation that mentholated products tend to have. It contains Peppermint Essential Oils.
If mint is not something you enjoy, you have 3 other variants to choose from – Vanilla, Sweet Almond and Rose.
The real question is, will this replace my Laneige Lip Sleeping Mask? Well, no. The Laneige one is more heavy duty and is a treatment product for when the lips require some genuine love and attention.
Wow, this is getting quite long for a Quickie on a mere lip-balm. Right?
I can't help it. I just like mint lip-balms with a passion.
∴ If you're looking for a lip-balm that will be worth your time and money you need to give this a go.
PRICE: 550 INR for 5 grams of product.
AVAILABILITY: Kama Ayurveda Stores, Kama Ayurveda Site, Nykaa, Amazon.in etc.