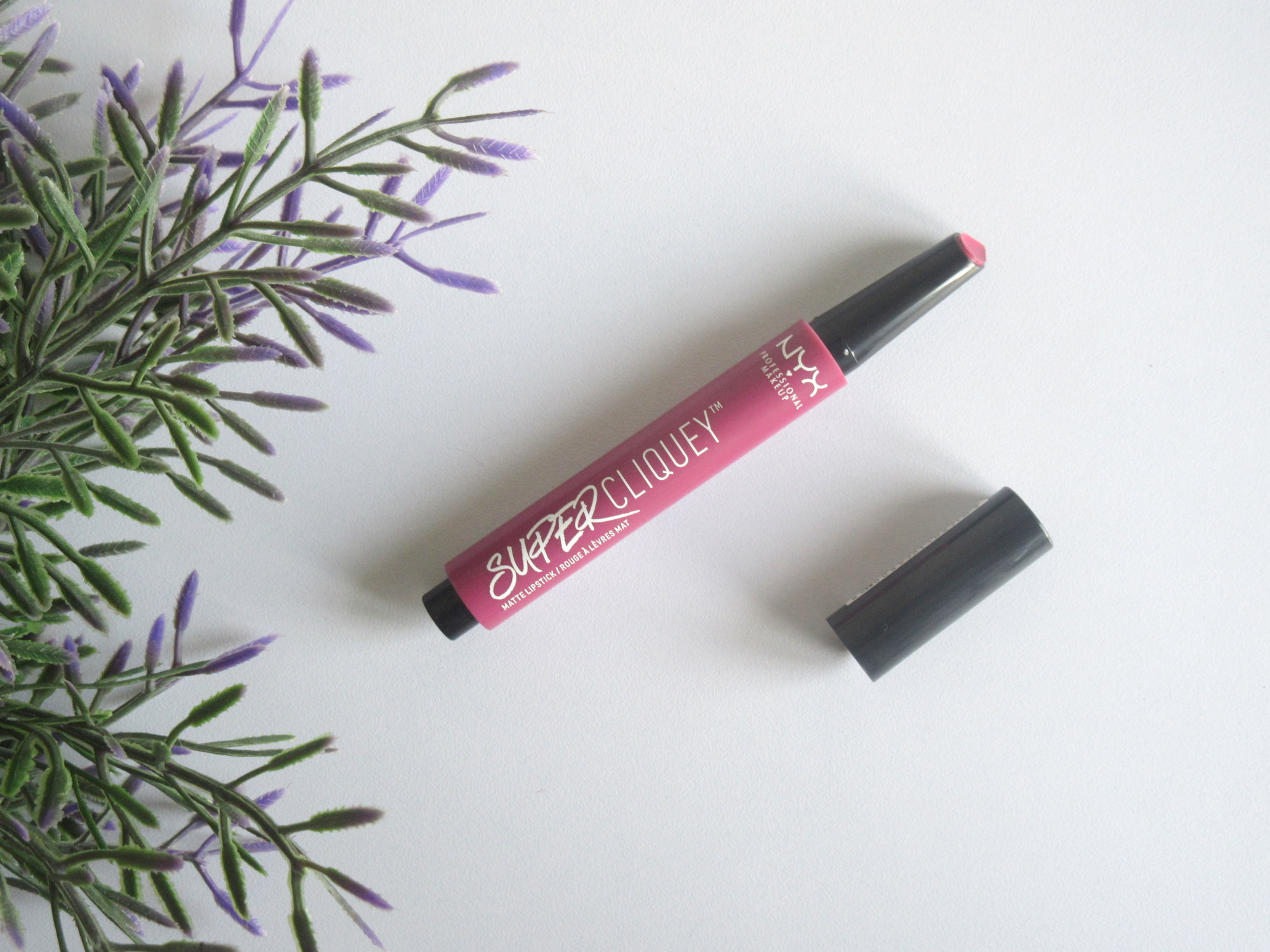 It's been a while, huh? I feel like I preface every post with such sentences. And as always, I'm chock-full of excuses. I'm also rather unapologetic about it these days.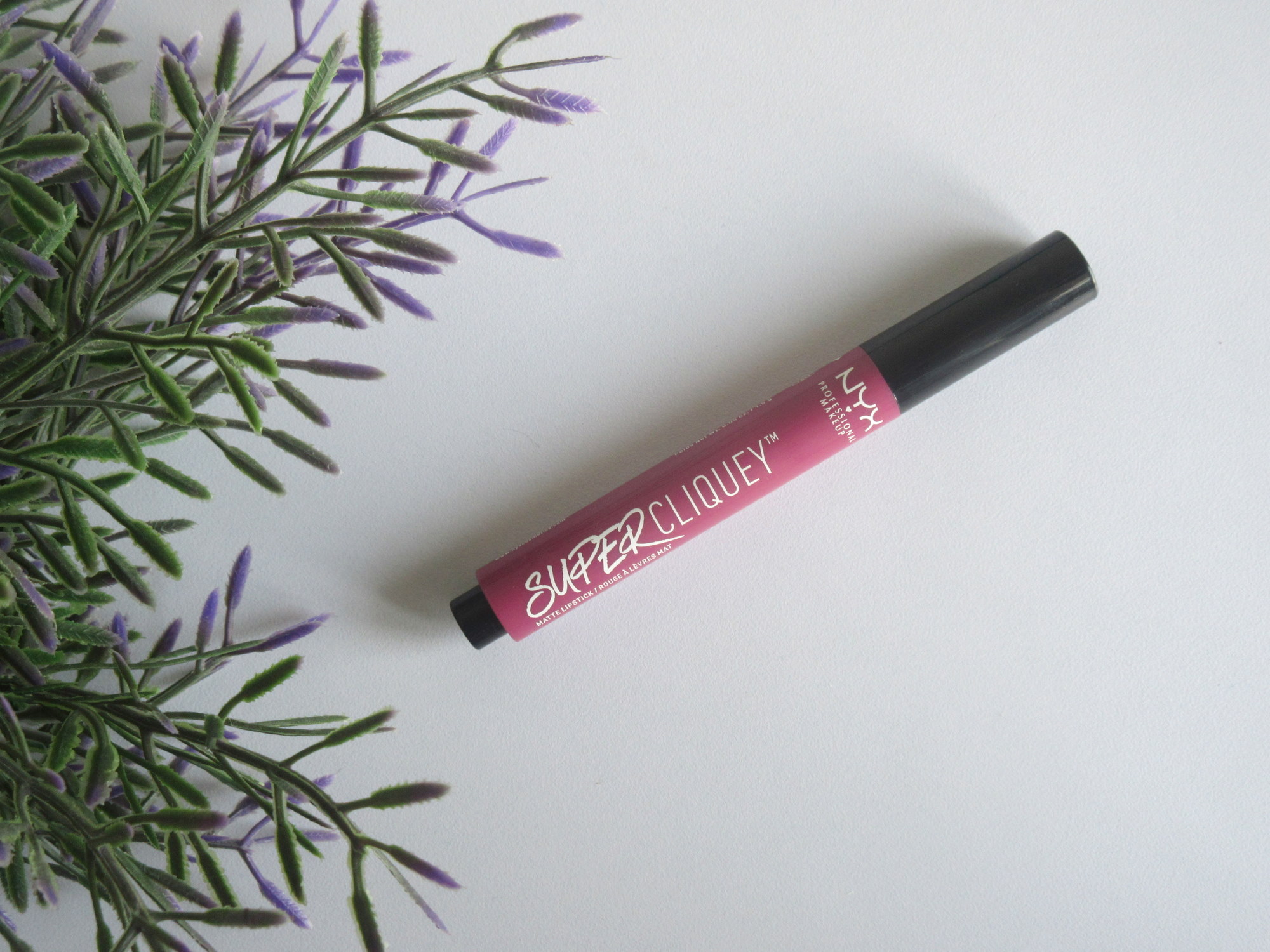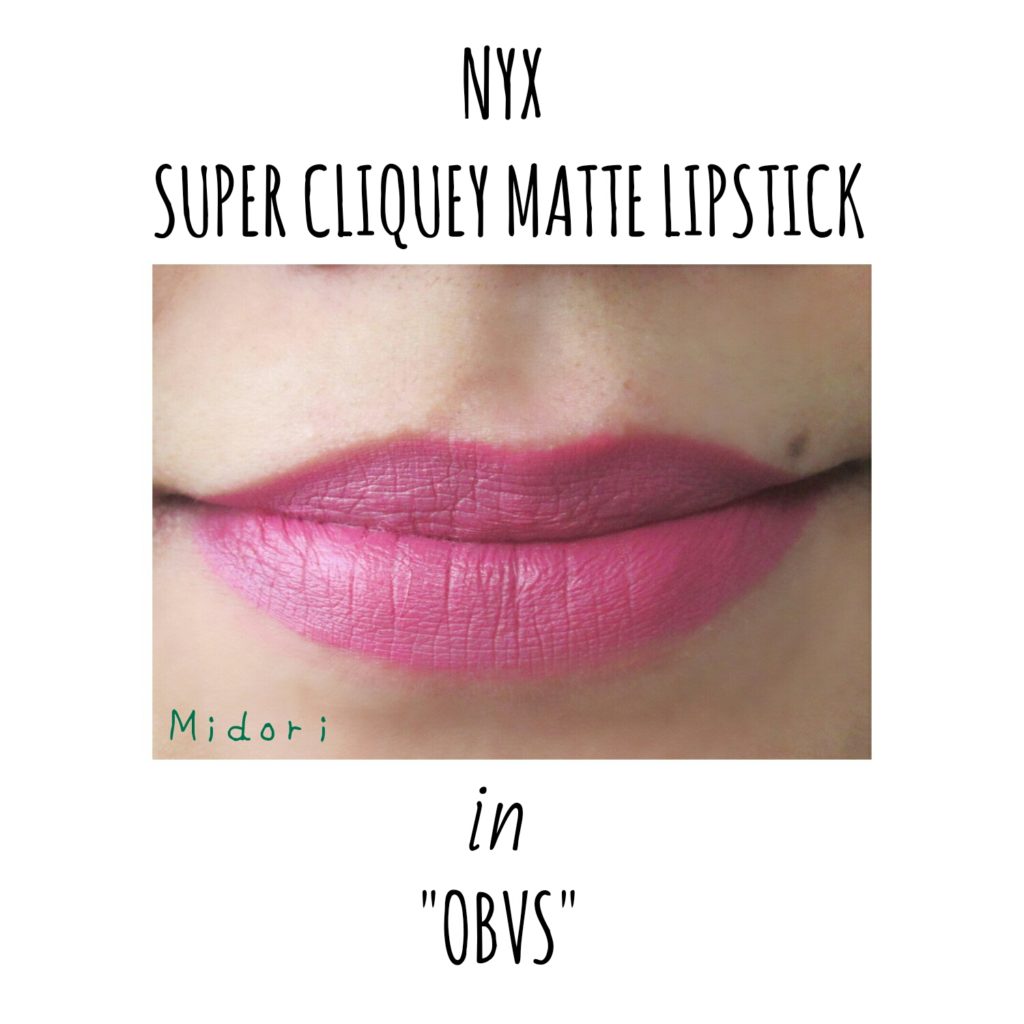 This lipstick by NYX is packaged like one of those click pens. You press the back of the lipstick to dispense product. The more you click, the more product will be dispensed. A couple of clicks will get enough product out for one full application.
It is very pigmented and opaque. It's smooth during application. However, it settles into the lip-lines and emphasises them too.
Moreover, the tear-drop shape of the bullet can be a little tricky at first.
The satin formula is rather nice but it dries down matte. It's not a comfortable matte either. It can get really, really, REALLY drying. If you apply it on chapped lips, it tends to peel/crumble and flake off. For a satin formula that dries down matte, it's not long-wearing either.
I'm not fond of the formula but I do enjoy this particular shade I picked up, called 'Obvs'.
'Obvs' is a pinkish mauve on me. NYX describes it as a 'muted plum'. Lipsticks tend to pull a different tone on me anyway, so you'd be better off expecting a muted plum hue.
∴ If you're alright with dry matte formulas or if you prep your lips well enough before time, it'll be a decent lipstick to have in your collection. Or if you see a shade you really, truly like. Otherwise, give these a pass.
PRICE AND QUANTITY: 700 INR (9 USD approx.) for 1.5 grams of product.
AVAILABILITY: NYX counters, NYX Official Website, Nykaa etc.