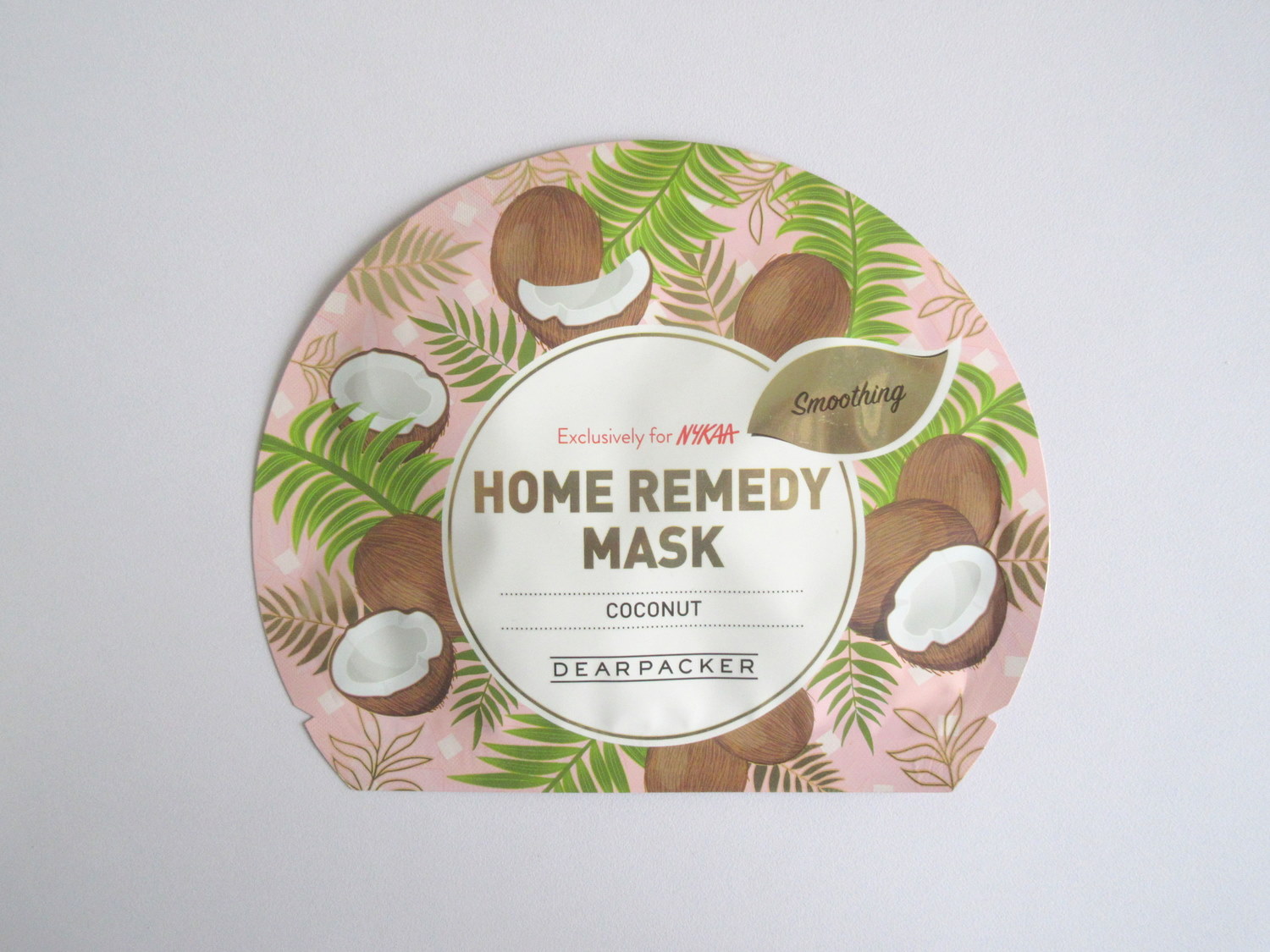 I figured I should start this series since I use masks and I could just document my likes and dislikes here. I'll be treating this as a diary entry – just for masks, though. For this post, I tried another one of the the Nykaa Exclusive Dear Packer masks.
25th October, 2017.
I've been trying out a new AHA BHA toner. I see some bumps on my skin that previously weren't there. I'm pretty sure it's the toner. Damn it! My lips have also been peeling and bleeding. No amount of lip balm have been able to save them. Better prepare myself for the winter.
Tonight, I'll be trying out a different variant of the Dear Packer Home Remedy Masks. It's the one with Coconut. I've been a huge fan of coconut lately. I've always liked it, but, recently, I find myself getting more and more attracted towards coconut-scented things.
I noticed one thing a couple of days ago; all the sheet masks in this range are made with different fabrics/materials, depending on the variant.  This one's made with Micro Cell Sheet, which claims to "nicely cool down the temperature as it allows better air flow". It is one of those thin translucent sheet masks and it really is cooling. It also clings very nicely onto the face.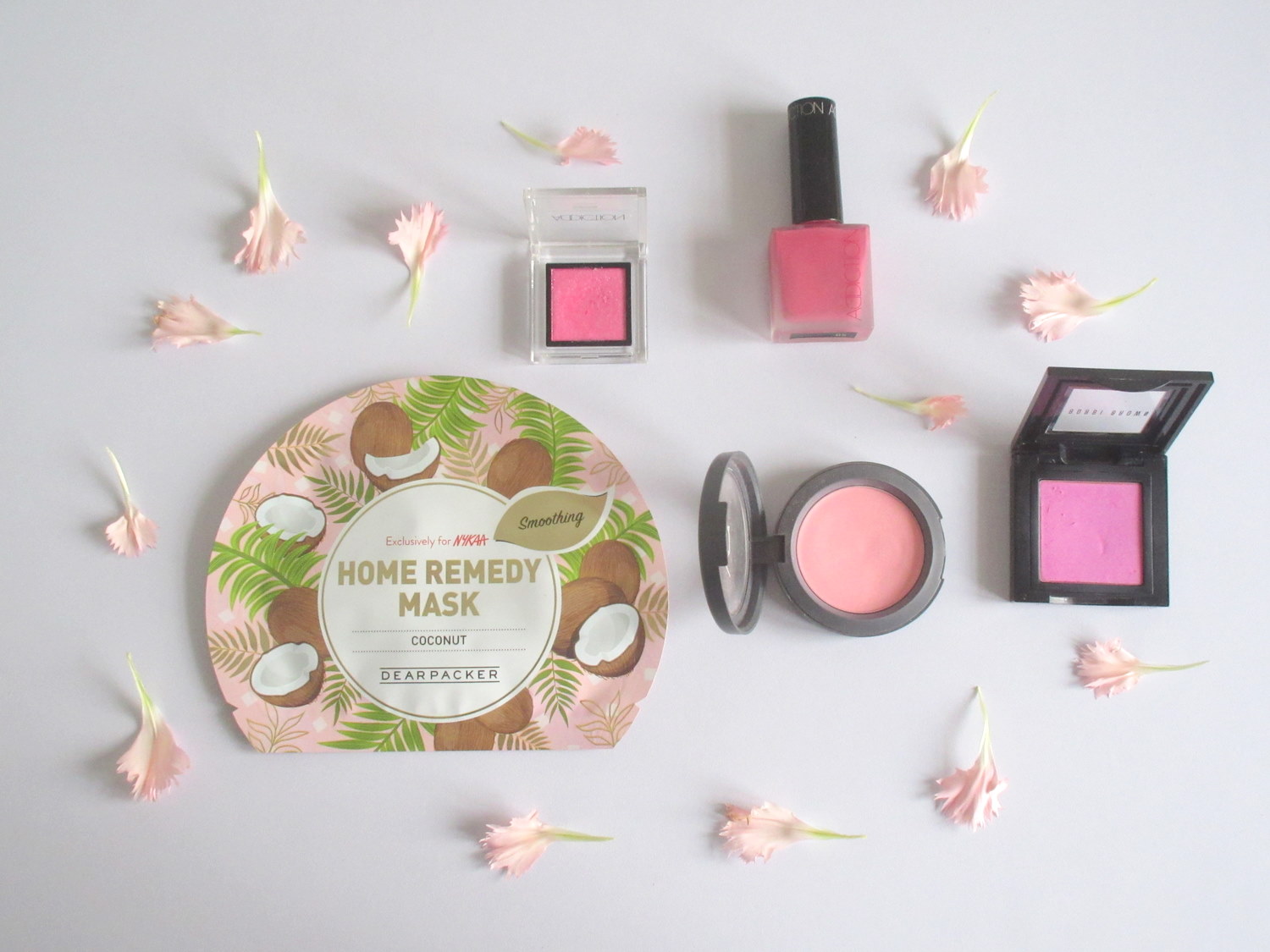 Oh, wow, I love how refreshing and cool it feels! Of course, I absolutely love the coconut scent too. It's a little out there but is still tolerable. The essence is like a milky translucent emulsion. The fit is a problem again. It doesn't cover the perimeters of my face.
Five minutes in, I must note how icy cold the sheet mask is.
I would also advise you to be careful with the sheet. It's delicate and it tore around my left eye area.
The essence sunk in quick, it was nice. My skin looks dewy and radiant.
NEXT MORNING: This mask claims to be good for "Smoothing" out the skin. Since my skin's been a little agitated because of the new AHA BHA toner in my routine, I thought of using this variant but I really didn't notice any smoothing effects (which is one of the results I generally expect/get from my sheet masks). It was still nice, though.
REPURCHASE?: Maybe.
INGREDIENTS: Water, Glycerin, Butylene Glycol, 1, 2-Hexanediol, Cyclopentasiloxane, Dimethicone, Cocos Nucifera (Coconut) Oil, Sodium Hyaluronate, Dimethicone/Vinyl Dimethicone Crosspolymer, Sodium Acrylate/Sodium Acryloyldimethyl Taurate Copolymer, IsoHexadecane, Polysorbate 80, Sorbitan Oleate, Cyclohexasiloxane, Polyacrylate-13, PolyIsobutene, Polysorbate 20, Sorbitan Isostearate, Disodium Edta, Xanthan Gum, Carbomer, Tromethamine, Ethylhexylglycerin, Fragrance
PRICE AND QUANTITY: 100 INR for 20 grams of product.
AVAILABILITY: Exclusively available on Nykaa