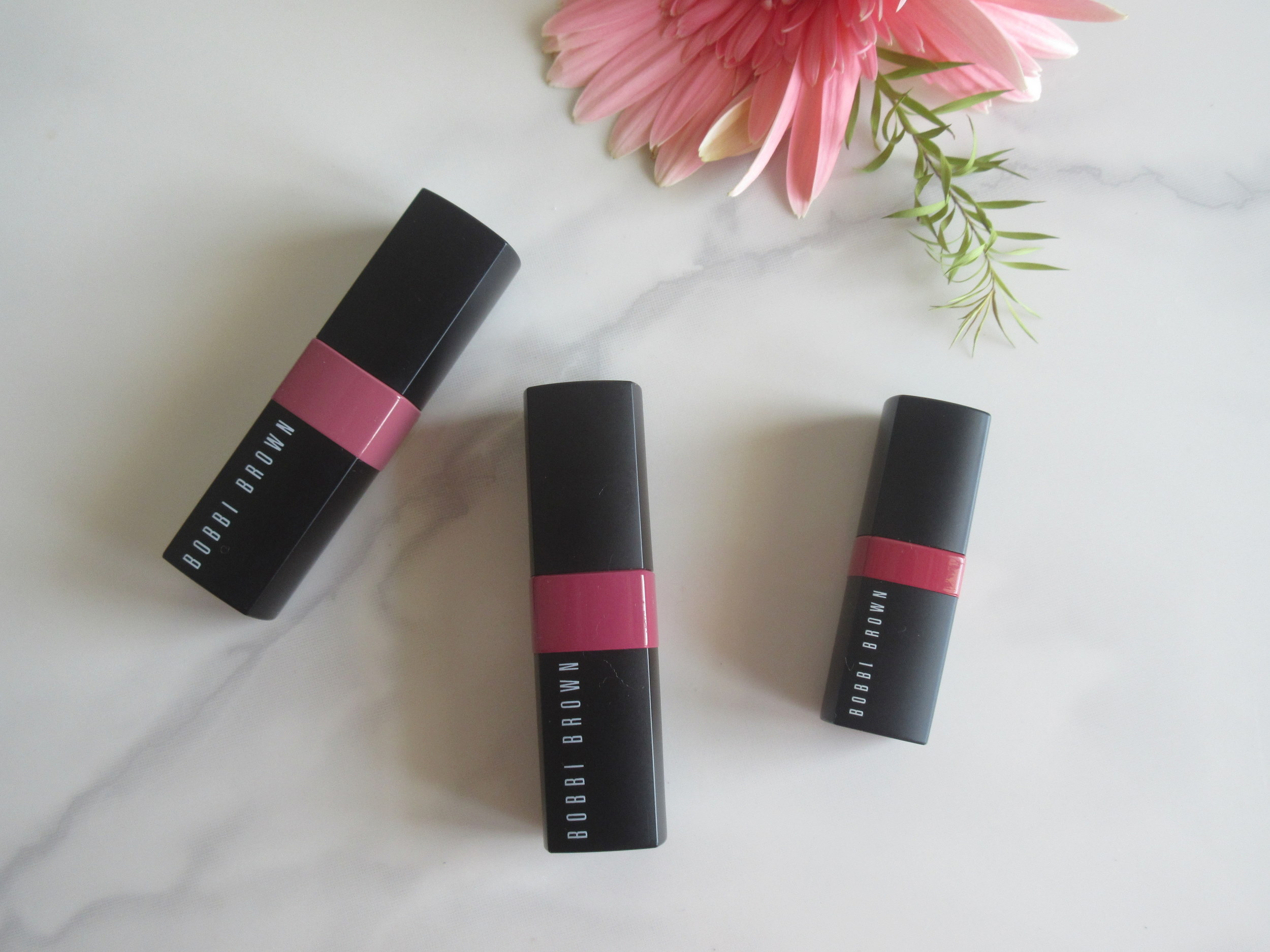 I originally bought only one of these Crushed Lip Colours, in July of last year, but they are now growing into a little family of sorts. My wallet is complaining but my lips sure aren't.
THE BACKSTORY: I feel like I've mentioned my love for that barely-there stain or a blotted lip time and time again on this blog. This formula checks quite a few of the things that I adore in lip colour formulations – I suppose you could say that is the reason why I keep buying more and more colours.
I'll start with the colour I first bought and then add the shades I currently own as the post goes along.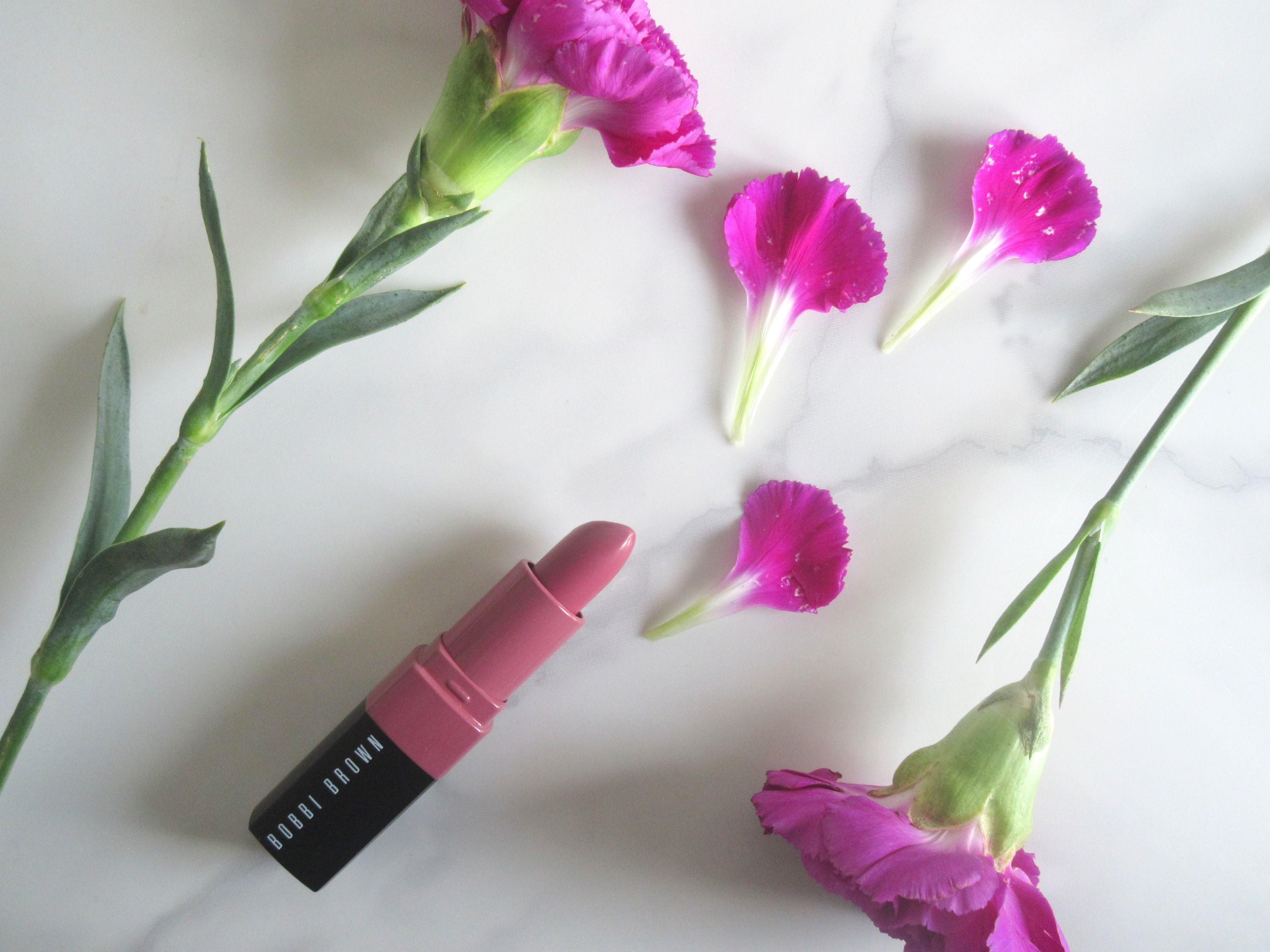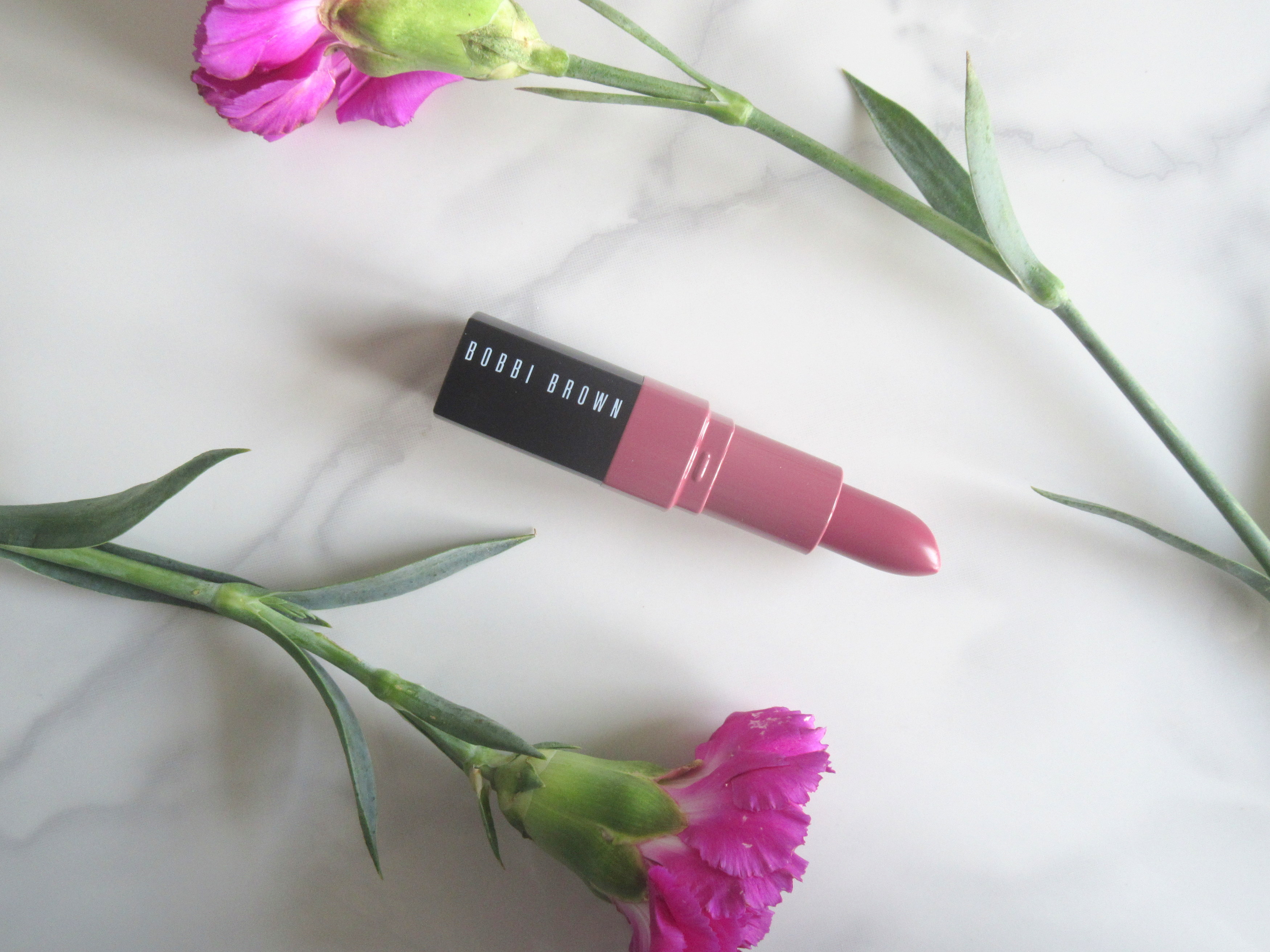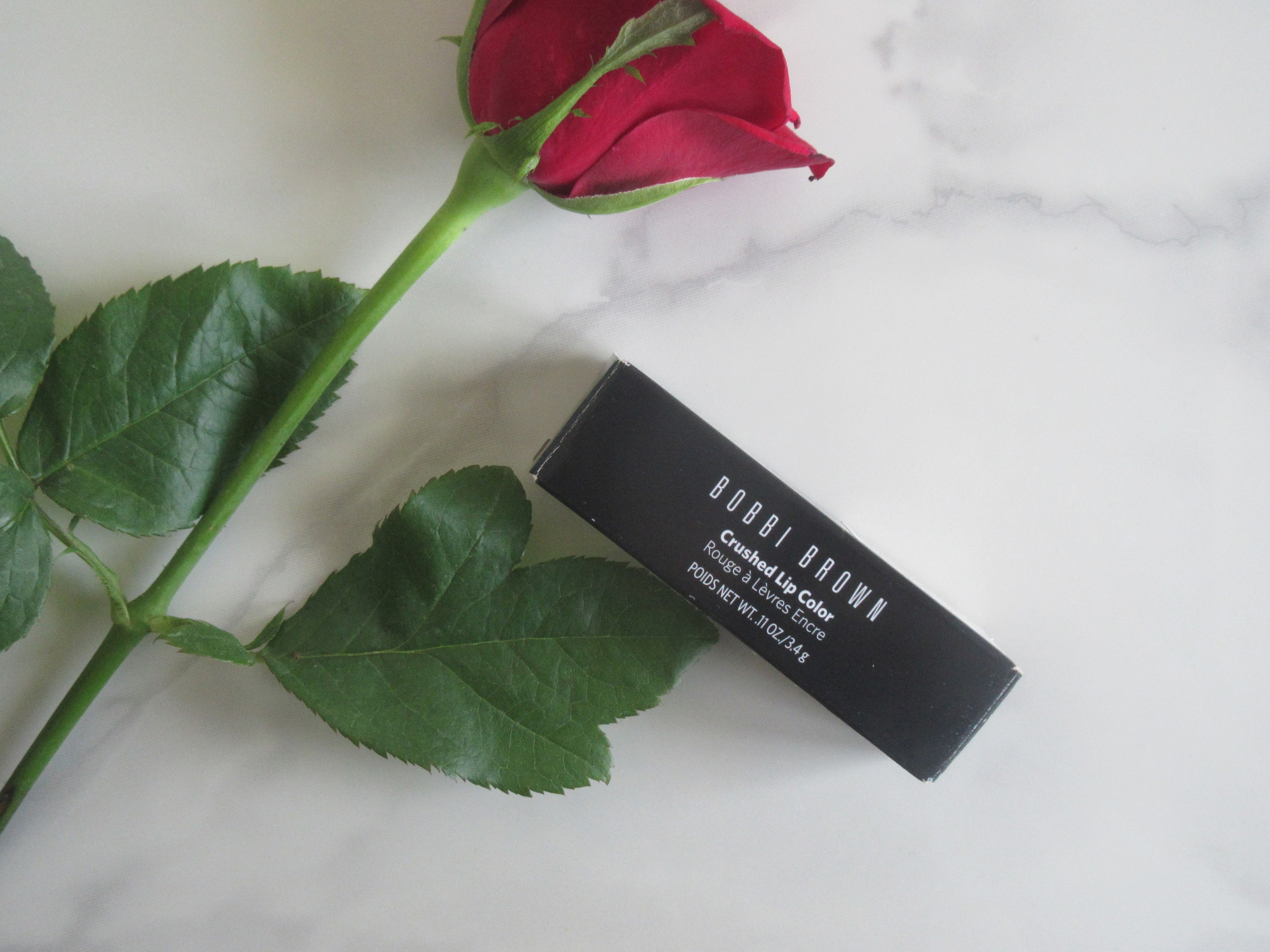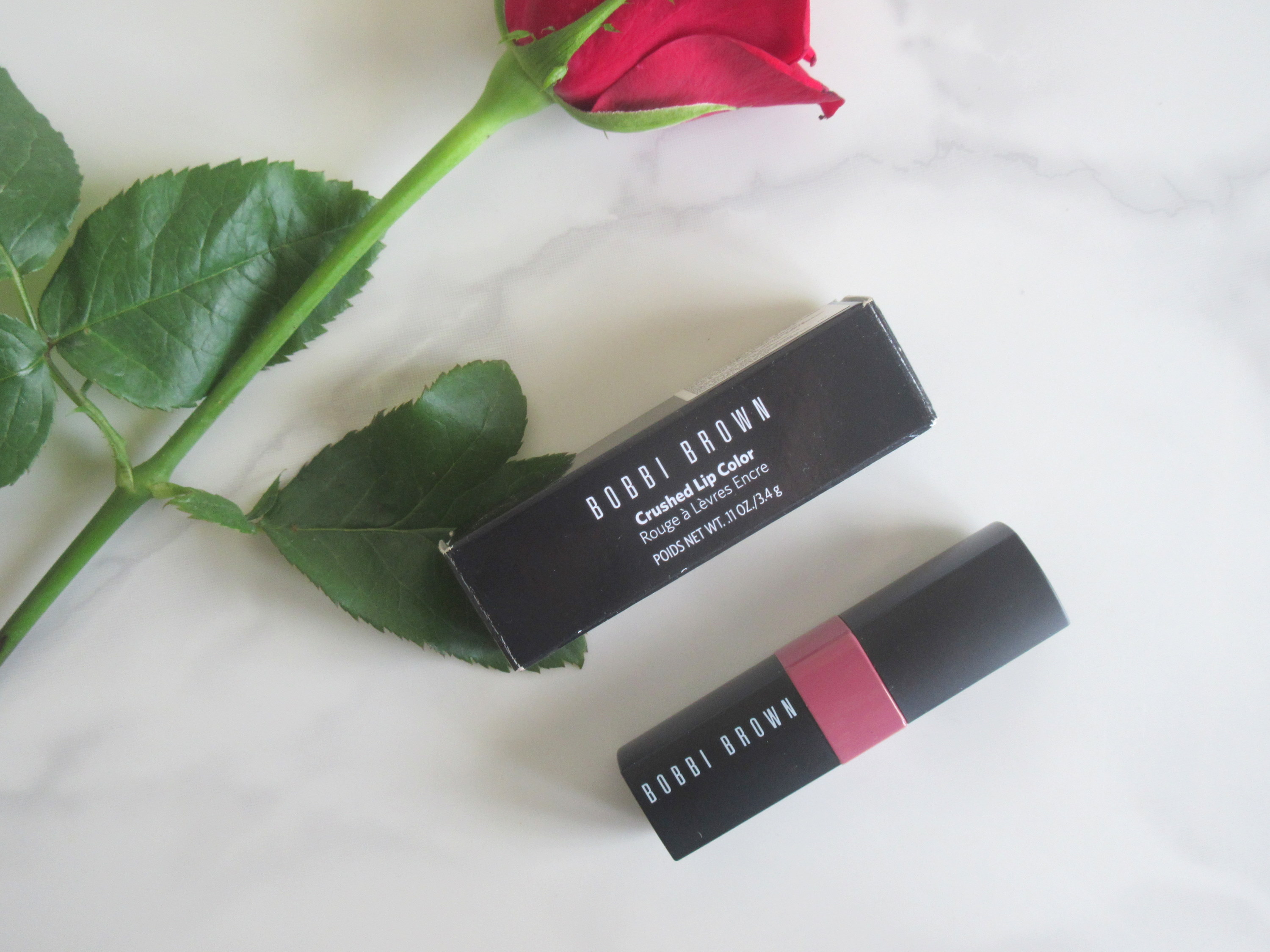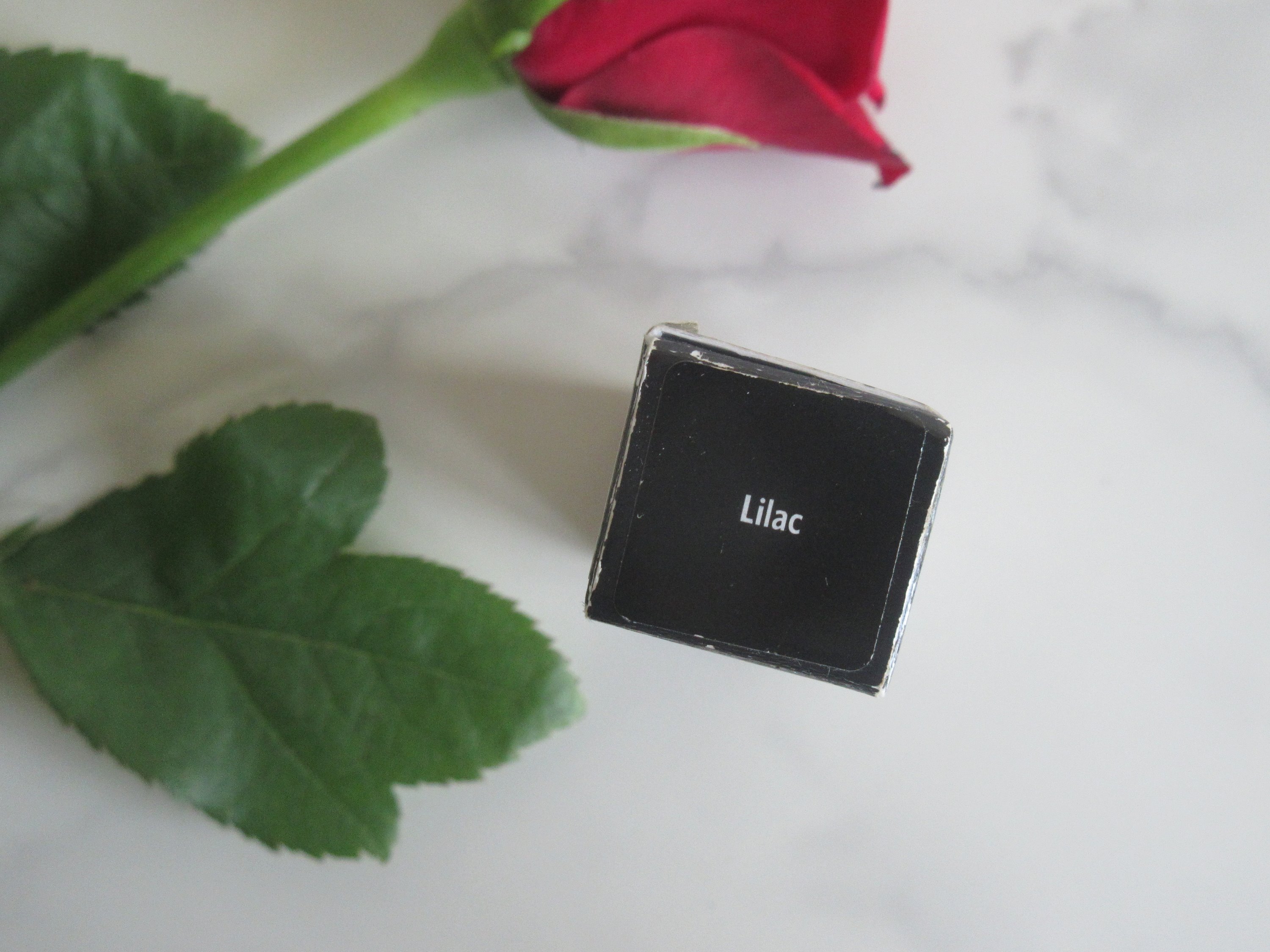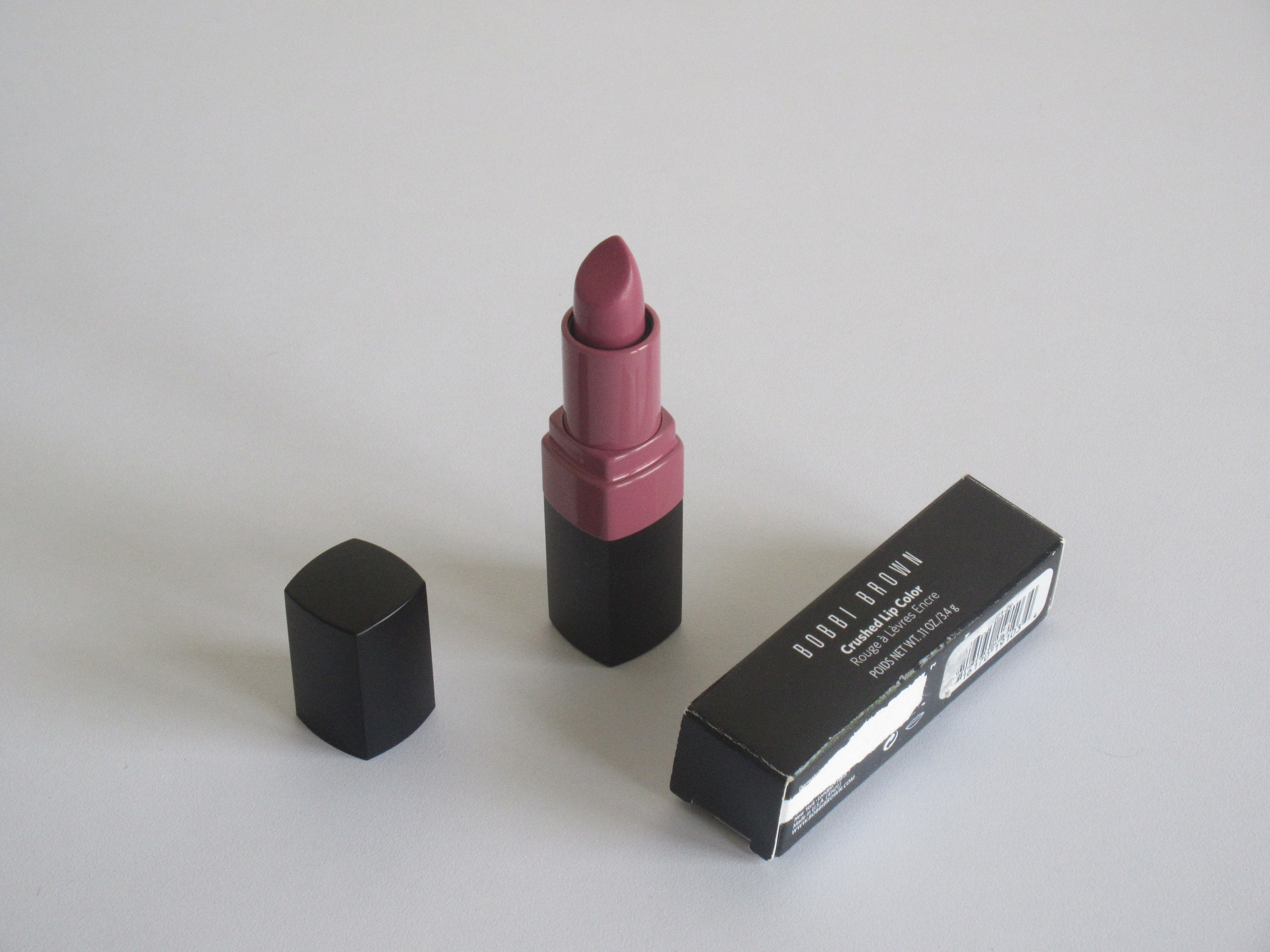 THE PRODUCT: I enjoy the way these are packaged – while they do retain the typical square-ish Bobbi Brown lipstick component, I enjoy that there's a band in the middle that tells you which colour it is. When you own multiples of the same line, it gets a bit tedious to keep checking the shade name label on the bottom. So, these distinctive coloured bands are a welcomed change.
The formula is very creamy and emollient but it isn't what I could call balmy. It glides on the lips smoothly, yes, but it reminds me more of creamy satin lipstick formula than it does a tinted balm. It's extremely comfortable on the lips and doesn't dry them out when you wear them over longer periods of time.
These are opaque but you do need to build up the colour to reach maximum opacity. Technically, with one swipe on the lips, you get a lovely blotted stain. If that isn't your jam, build up the colour. It layers just fine so you can keep going as much as you desire.
The longevity is average, at best. For such a comfortable formula, it's understandable that they will start fading after a couple of hours. Thankfully, they fade gracefully and not in splotches. They do leave a soft stain behind. They also won't survive any meals or drinks but they are easy to reapply.
The only complaint I have about these is their scent. Yeah. They smell like old granny lipsticks (I really don't know how else to describe the scent). Not saying that's a bad thing but it puts me off. The scent lingers for a bit but it does dissipate eventually. Ugh.
P. S. As a constant lip-smoosher, I really enjoy how plush and creamy these feel. Can't complain there.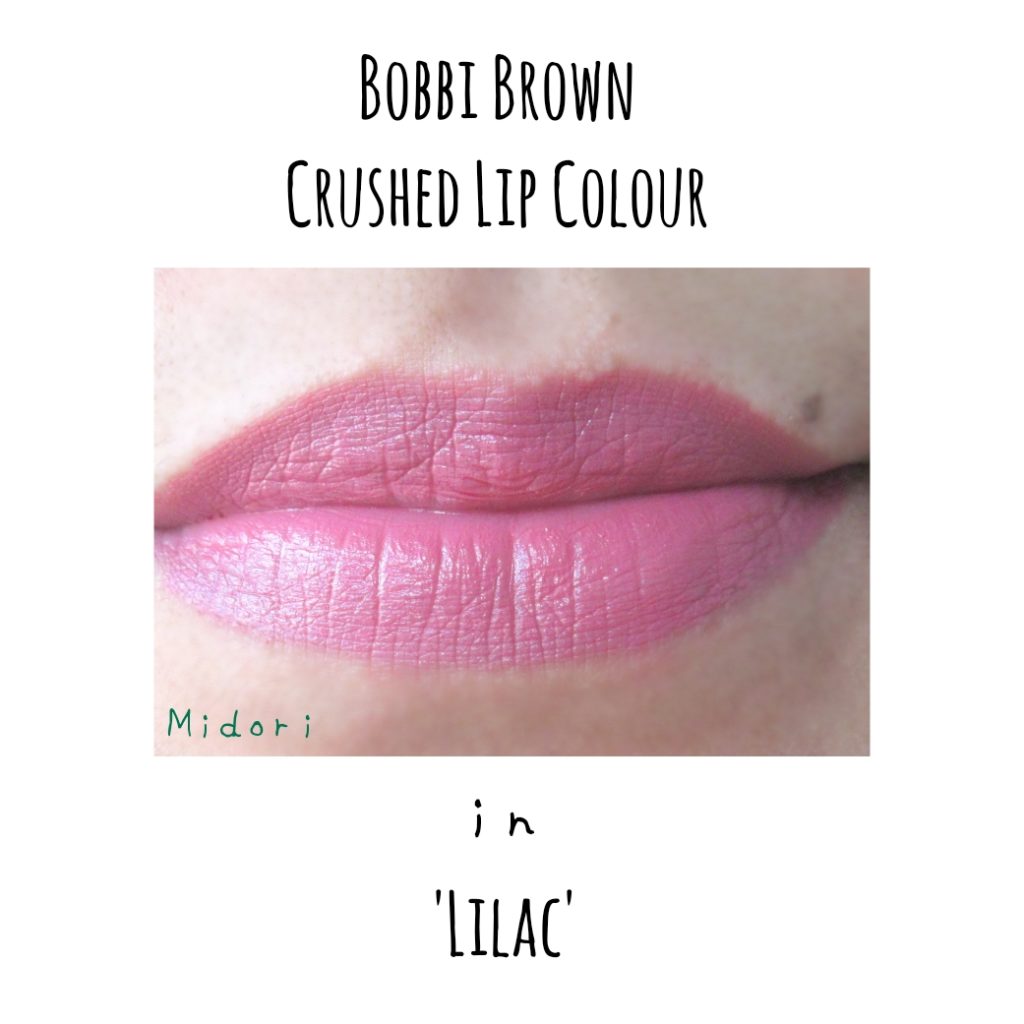 SWATCHES AND SHADES AVAILABLE: I'm going to go out on a limb and say there are about 18 different shades in this range. I currently have 3.
'Lilac' – A blue-toned pink mauve (the first one I bought).
'Cali Rose' – A bright, bluish rosy pink.
'Babe' – A mid-tone pink with red undertones.
PRICE AND QUANTITY: 1800 INR (or $29) for 3.4 grams of product.
AVAILABILITY: Bobbi Brown counters, Bobbi Brown website, Sephora, Nykaa, Shopper's Stop etc.
♥ OVERALL: I think these are fabulous options for you to try out, whether you're already a fan of Bobbi Brown lip products or are new to them. That being said, the price is way too steep so decide if they're worth the splurge beforehand. The formula is great so if you're willing to dish out the money, great. If you feel they're too expensive and not worth it, that's great too.
Bobbi Brown Crushed Lip Colors.
Pros
Creamy and smooth formula, glides on effortlessly.
Comfortable satin finish and wears well over time.
Beautiful range of colours; you're bound to find a shade you love.
Can be worn as a blotted stain (my personal preference) or can be built up to their full opacity.
Cons
The scent is off-putting.
The price stings. But we mustn't forget that it's a high-end brand.