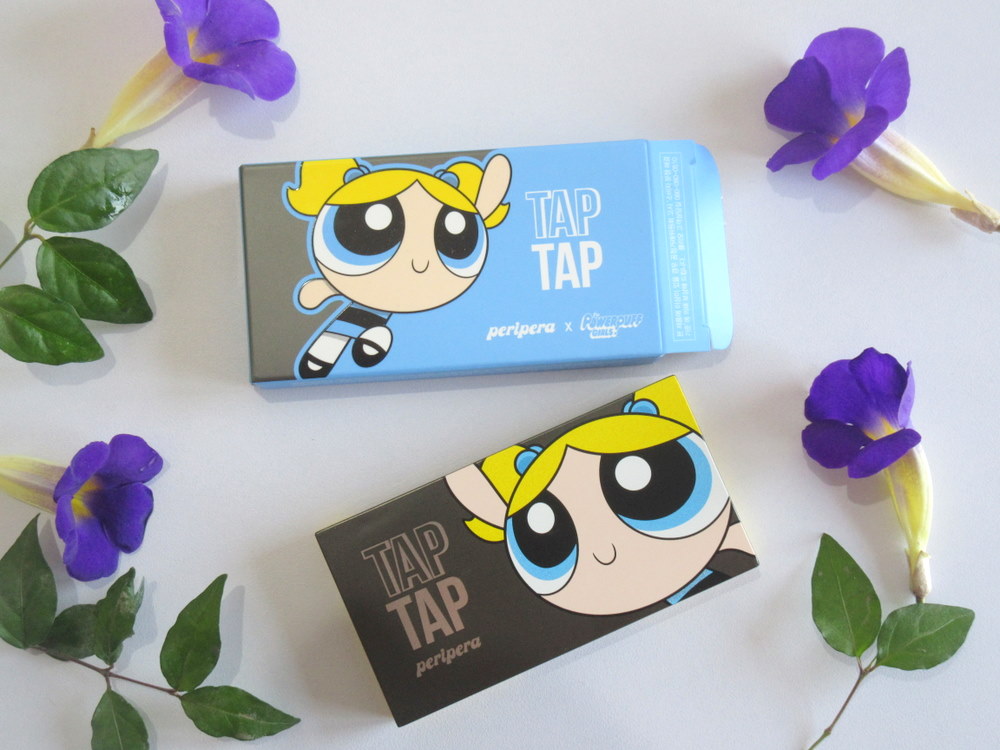 So, this is the first of the three reviews on Peripera's collaboration with the Powerpuff Girls that I will be posting. You must be tired of these collaborations between brands and popular cartoons/figures by now. They all seem gimmicky but if they can convince you to buy a seemingly unimportant product, I think the marketing and production team deserves a pat on the back. That being said, I really think this line is among the more note-worthy and well-executed lines.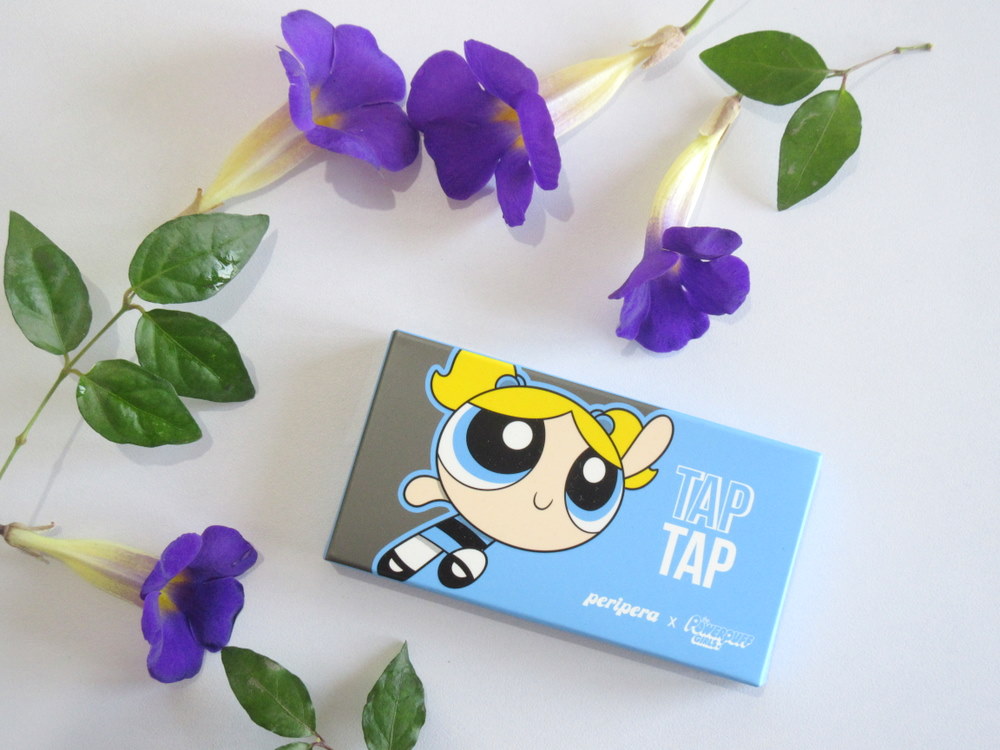 THE BACKSTORY: Continuing from my previous paragraph, I do think Peri Pera executed this line very well. The packaging is sturdy and the imagery doesn't seem generic. In 2016, I gave in to several of these cutesy collaborations and tried out a handful of new products and formulas. Some well-executed collaborations that I've actually tried include the Missha X Line Friends collections, A'Pieu X Rilakkuma collections and this Peri Pera X Powerpuff Girls line. The Missha X Minions and Tony Moly X Pokmon lines seemed very rushed to me, even if they did have a few standout products.
Anyway, I decided to indulge in this collection since I've been a fan of the Powerpuff Girls my entire life. Buttercup is my favourite Powerpuff – she's represents the colour green and we both have had the same haircut since the dawn of time. Who's your favourite Powerpuff?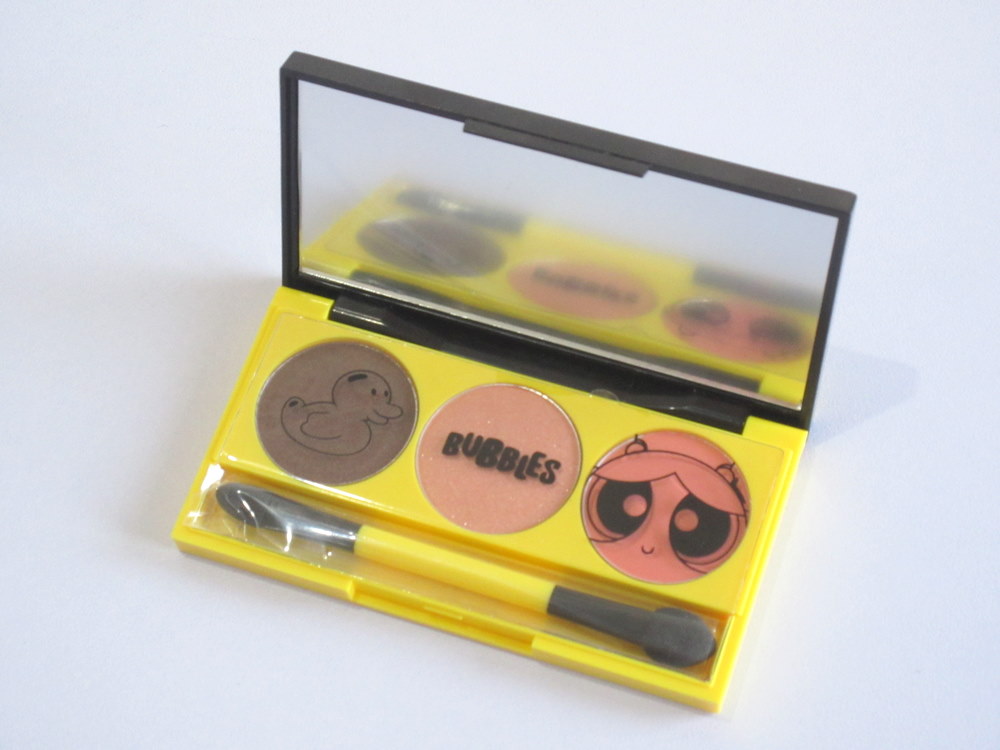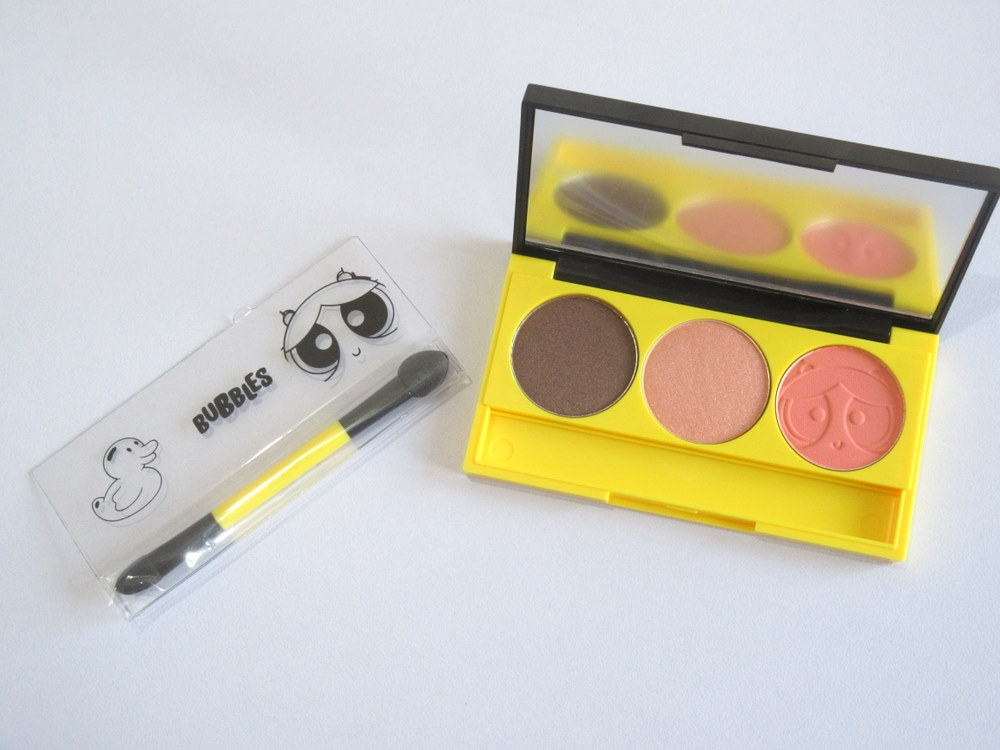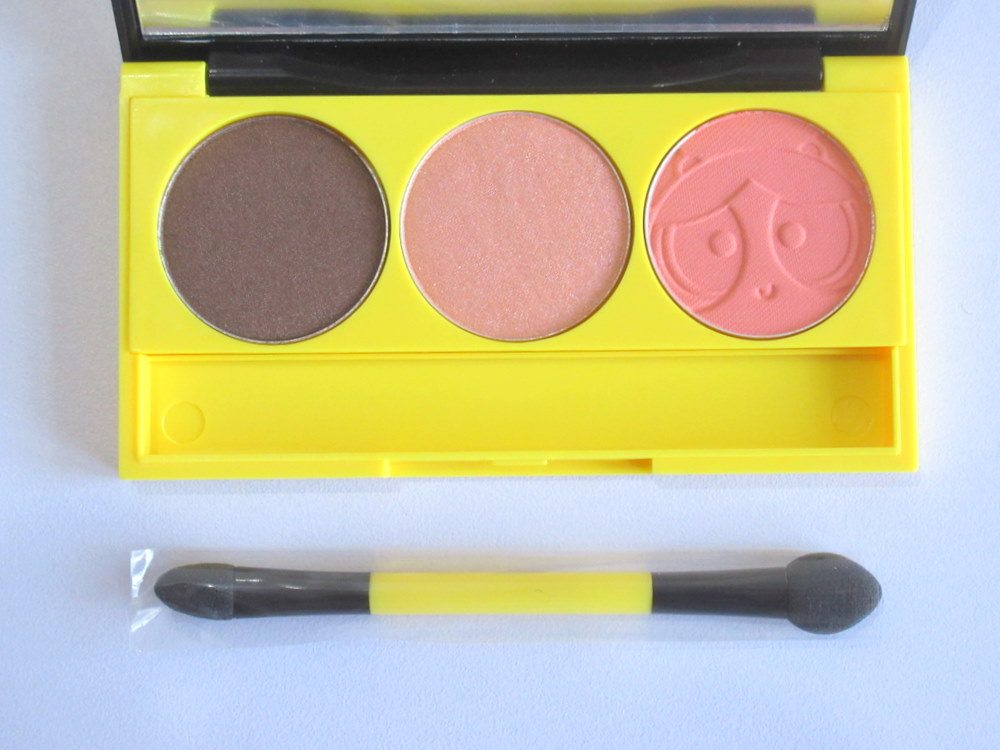 THE PRODUCT: I now want the other two variants in this range. Why? I just think this is a really well-made eyeshadow trio. Better than most others I've tried.
That's high praise. I'll tell you why I like it. First off, the eyeshadows are smooth and apply evenly. Secondly, they are pigmented and pack a punch. Thirdly, the colour selection in the trio is goof-proof and there's no way you won't be able to churn out a polished look with the three colours. I find that the eyeshadows don't crease on my hooded eyelids, which is always a welcome sight. They are buttery and blending is an easy task.
The sponge applicator is dual-ended and applies the shadows very well. I tend to prefer these applicators most of the time. But the shadows work just as well with brushes. The mirror in it is decent and the packaging overall has some weight to it and is sturdy.
The only thing I will complain about is their longevity. They don't last very long on their own; using a primer or an eyeshadow base will lengthen their staying power and ensure they last longer.
Memory fails me and correct me if I'm wrong but I don't ever remember seeing powder eyeshadows from Peripera. They have some stick/cream eyeshadows but I do think this is their foray into the powder eyeshadow realm.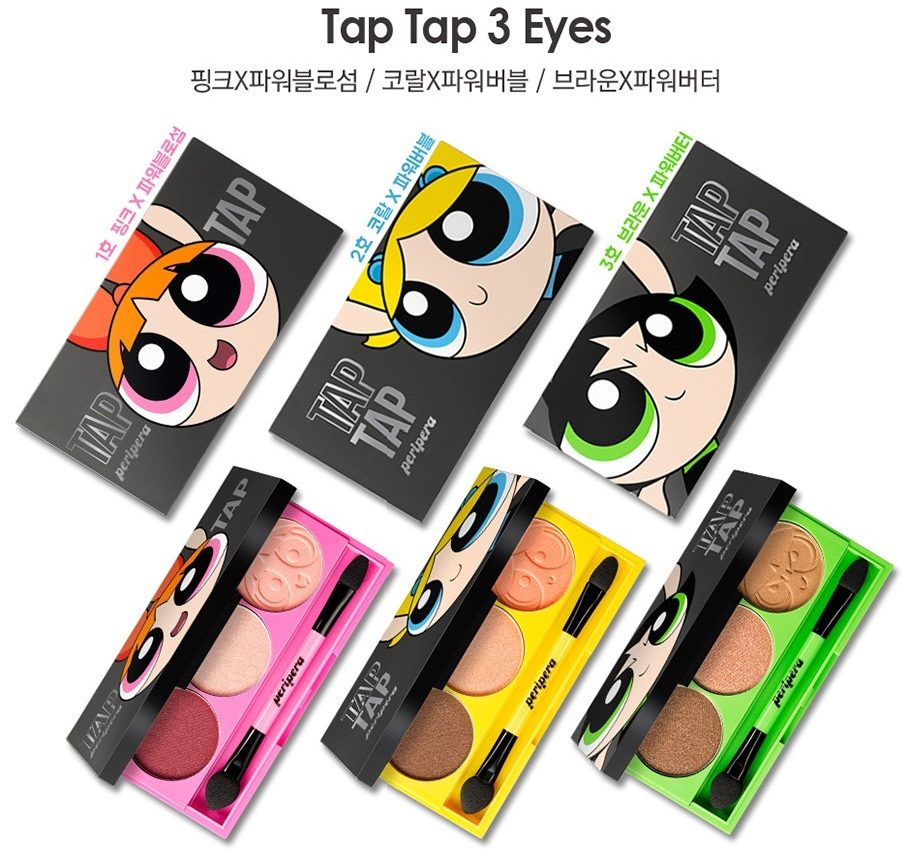 SHADES AVAILABLE: There are 3 variants for you to choose from. I initially whined about the lack of colour to my girlfriend. But I now understand the purpose of such regular, seemingly mundane colours. These trios can easily serve as your everyday, go-to eyeshadows. That being said, I find it a little annoying that Bubbles didn't have a sky blue eyeshadow, Buttercup a lime green and Blossom a fuchsia. Anyway, the 3 available shades are:
Pink X Power Blossom – Includes everyday pinks and a burgundy shade.
Coral X Power Bubbles – Includes coral shades and a brown.
Brown X Power Buttercup – Includes some pretty brown shades.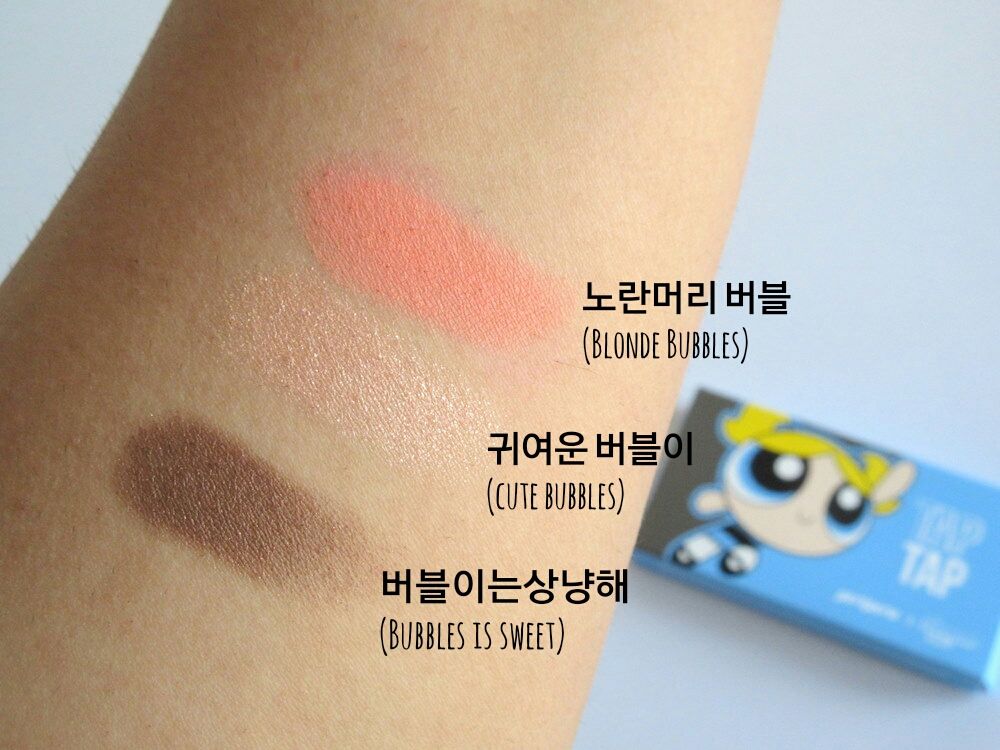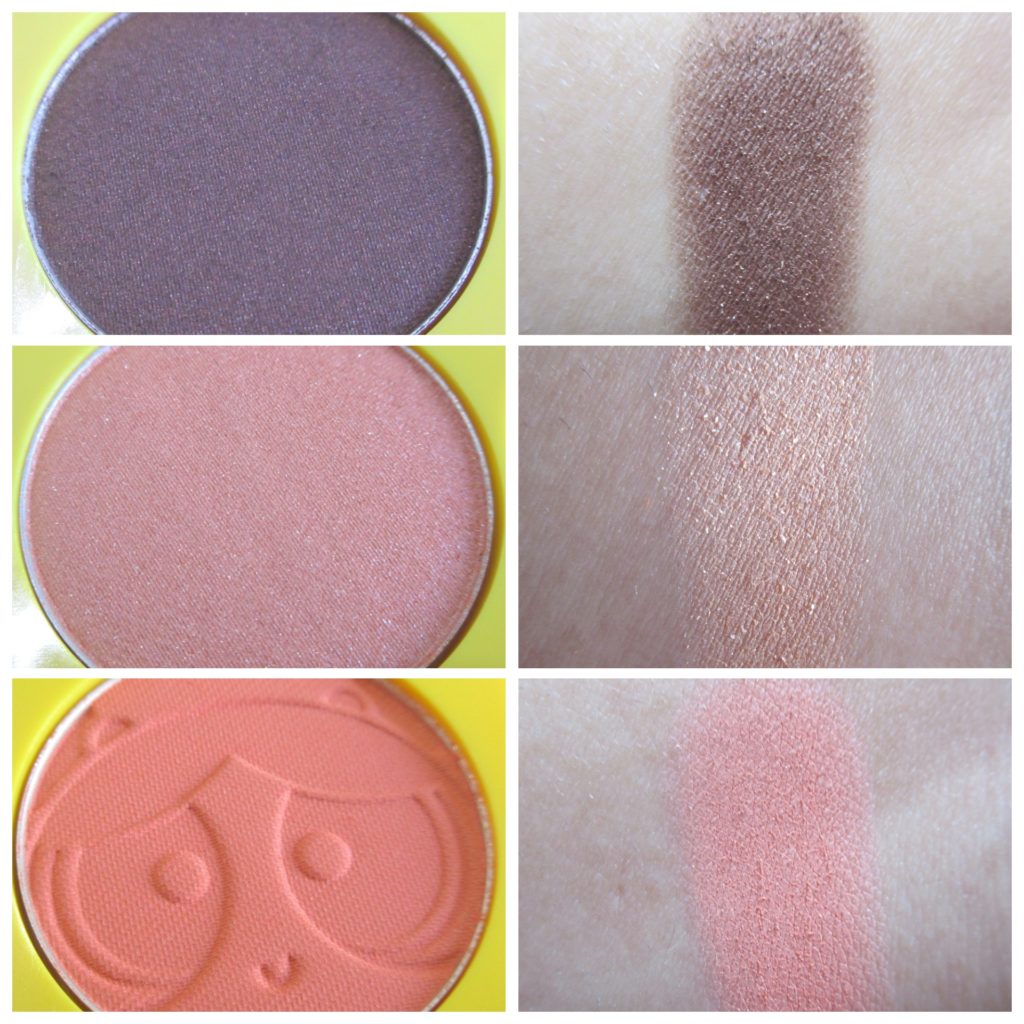 SWATCHES: You can see how powdery the shadows seem to be. There is a little bit of product "kick-off" but the shadows remain buttery smooth and blend-able.
The matte grapefruit-orange shade, 'Blonde Bubbles' is my favourite among the three.
The shimmery coral-beige shade is pretty and adds some sparkle.
The satin brown with shimmer through it is also gorgeous and works brilliantly as a defining shade.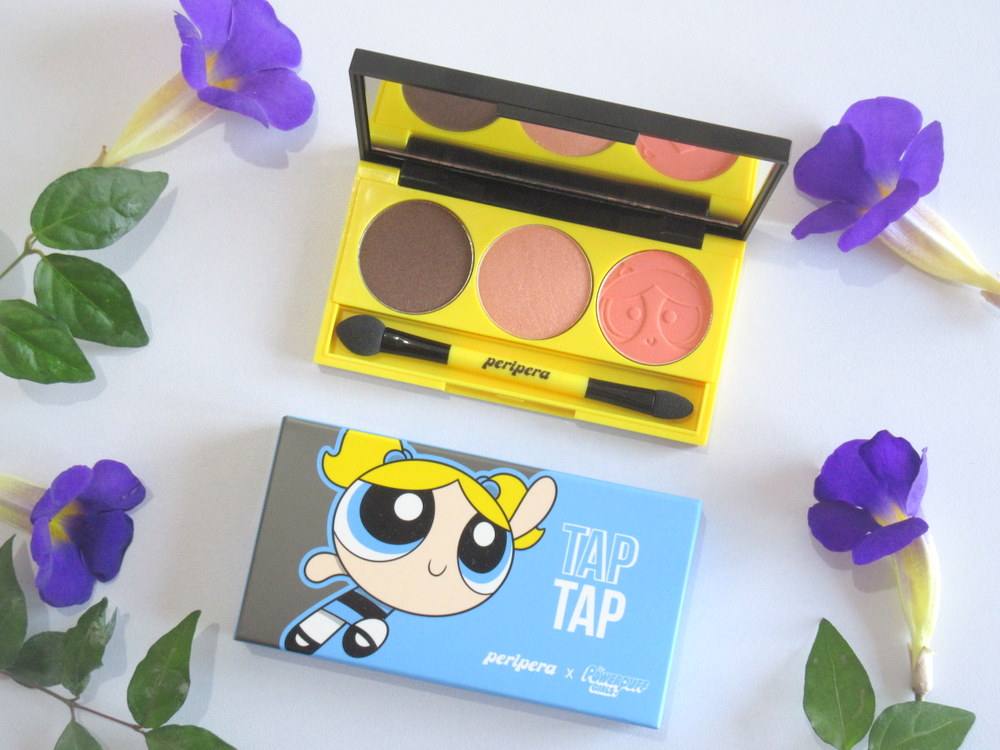 QUANTITY AND PRICE: $11 – $15 depending on where you purchase it from, for 5 grams of product.
AVAILABILITY: testerkorea ($11), ibuybeauti ($12), jolse ($13) etc
♥ Overall, I do think this a decent product and a worthwhile purchase. Having sweet little Bubbles on the packaging only makes things better. For the price, I would definitely ask you to look into the product.
Peripera Tap Tap 3 Eyes in '#2 Coral X Power Bubble'.
Pros
The shadows are very pigmented.
They blend easily and it's very easy to create pretty looks with the 3 shades.
They are smooth and apply evenly.
The packaging is adorable.
The price-point is reasonable.
Cons
Availability is an issue. Morever, this is a Limited Edition release.
It doesn't last very long without an eyeshadow primer/base.