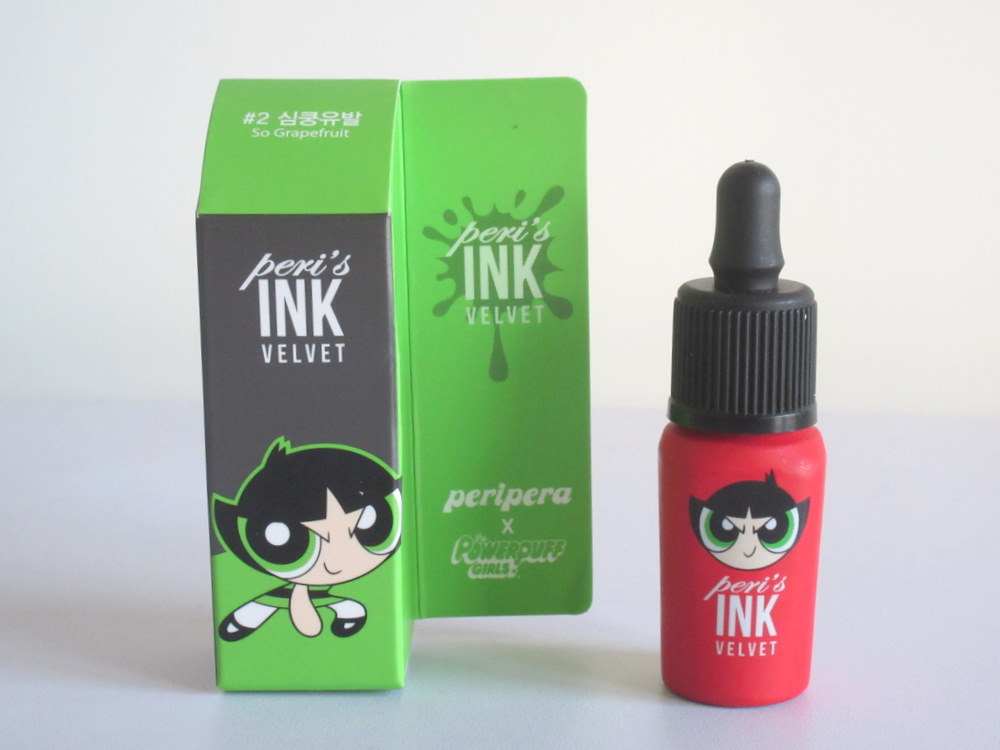 So, this is the second of the three reviews on Peripera's collaboration with the Powerpuff Girls that I will be posting. Even if you're not a fan of the Powerpuff Girls, if I were to recommend something from the line, this would be it…
THE BACKSTORY: Like I mentioned in my previous post, I'm a huge fan of the Powerpuff Girls. So, my girlfriend and I decided to indulge in this collection. Surprisingly, this is one of the better collaborations that I've seen this year.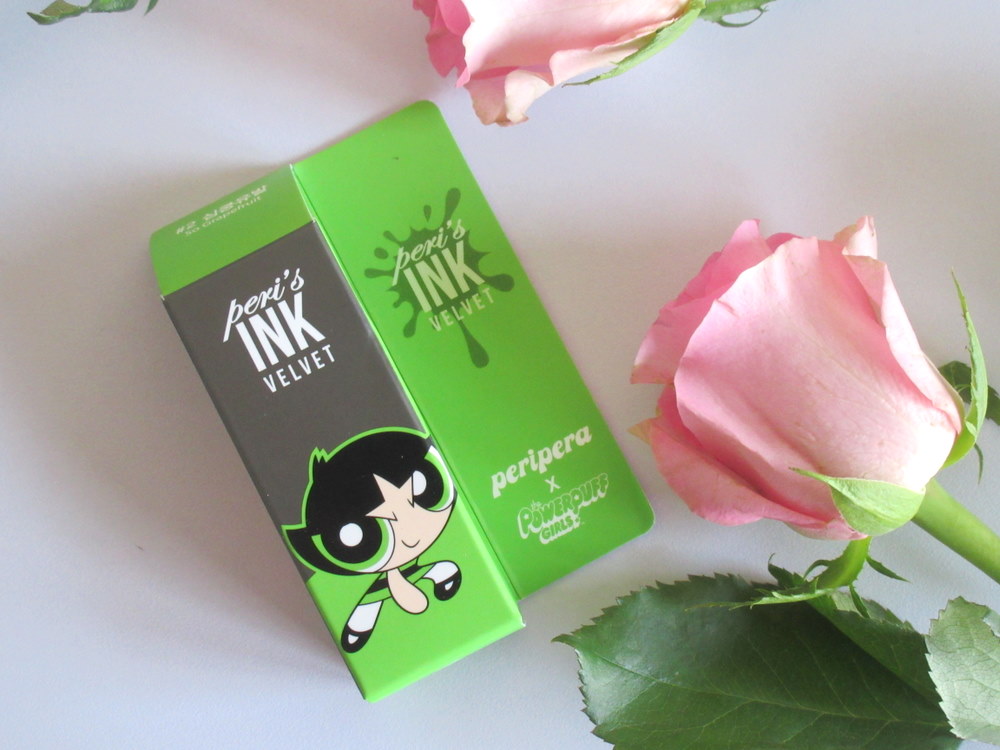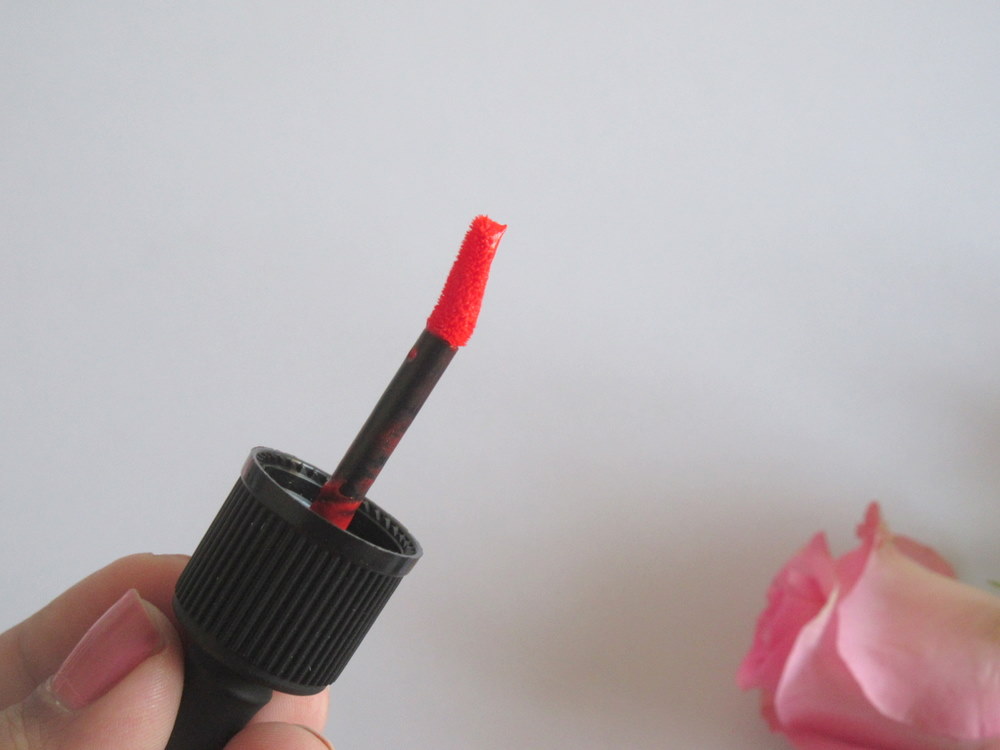 THE PRODUCT: Peripera is renowned for their lip tints and their Ink Velvet line is extremely popular. I can see why now.
Let me praise this product now. It has incredible colour pay-off and you can determine just how strong its opacity is when you swipe it across your lips. I find that one dip is enough to cover my lips. The consistency is very smooth and it feels very plush on the lips. It's not drying since it doesn't necessarily dry down completely. It has a nice satin-velvet finish, which I enjoy. If you wish to make it more matte, you can do so by blotting it.
It lasts for a long time on my lips, which was a surprise to me since nothing lasts on my lips. I'm a constant lip-smasher and the only lip products that survive that are the MAC Retro Matte lipsticks. I was so thrilled to see that this tint survived meals as well. It gives you at least 6 hours of wear. Even if it fades, the stain that remains is vibrant enough to get you through without any touch-ups.
The packaging is adorable and the doe-foot applicator is decent.
It's technically a liquid lipstick, without any of the dryness and uncomfortable texture. It's got the opacity and consistency of your average liquid lipstick.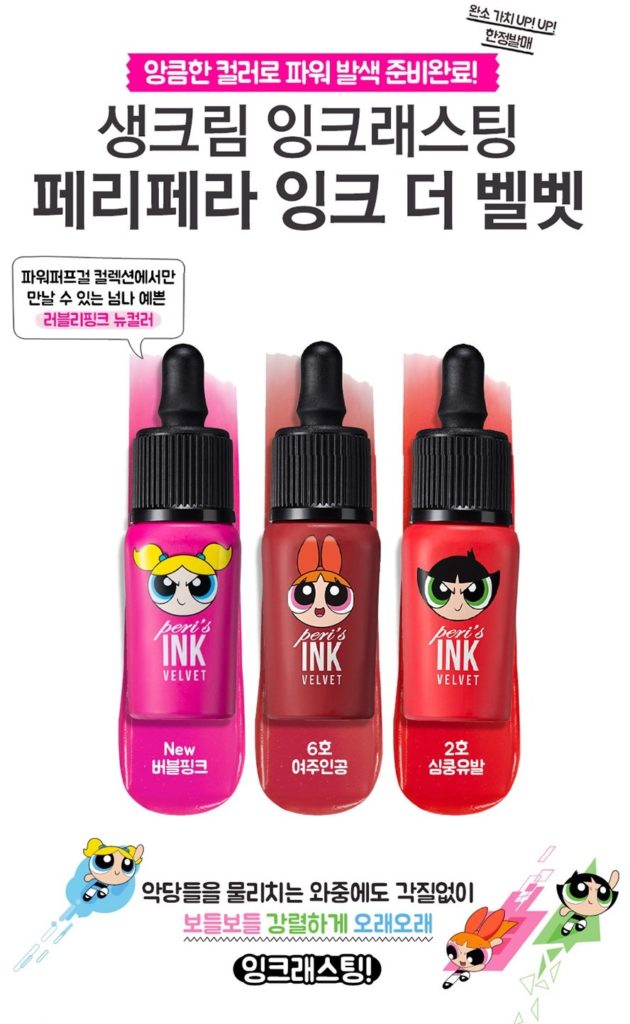 SHADES AVAILABLE: The Powerpuff Girls collaboration has 3 shades of the Ink Velvet Tint for you to choose from.
Bubble Pink – A neon pink. (New Colour)
Celeb Deep Rose – A mid-tone pink. (Available since the Ink Velvet line added new colours earlier this year)
So Grapefruit – A vibrant orange-red. (Available since the Ink Velvet line launched)
SWATCH: Like I said before, you can see its opacity in the swatch. It lasts so well too. I love it and will definitely be snagging some more shades in the future.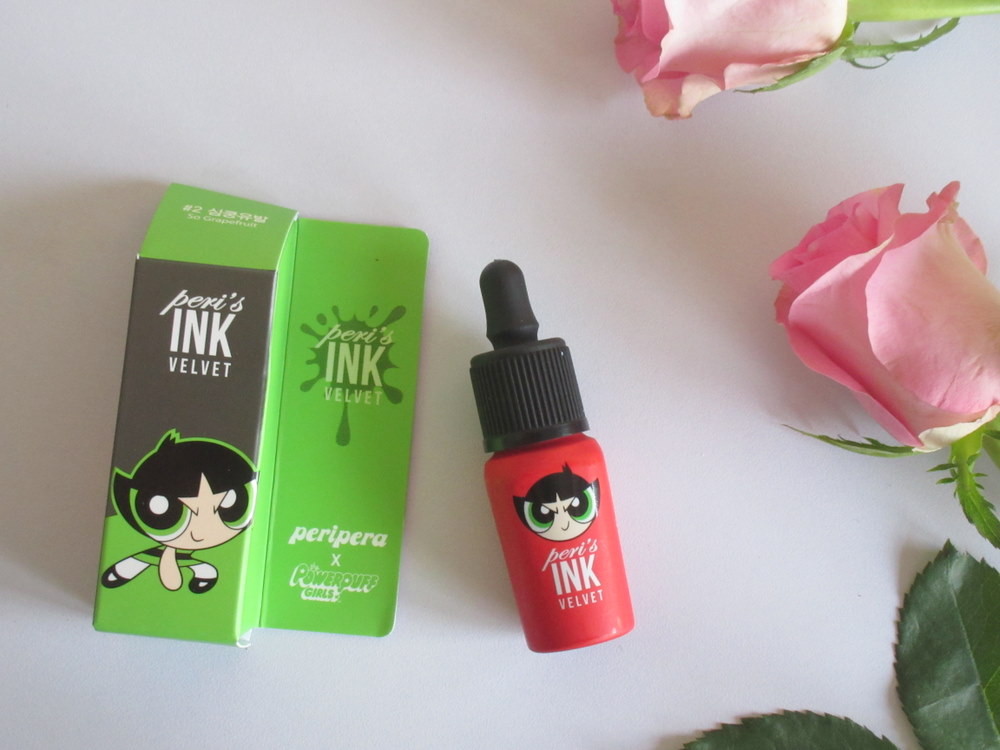 QUANTITY AND PRICE: $7 – $14, depending on where you purchase it from, for 8 grams of product.
AVAILABILITY: testerkorea ($7 – BEST DEAL), ibuybeauti ($13), koreadepart ($10) etc.
REGULAR PACKAGING: testerkorea, ibuybeauti, roseroseshop etc.
♥ If I were to recommend anything from this line, this product would be it. If the Powerpuff Girls aren't your cup of tea, you could check out the product in its regular packaging. Overall, it's a great product and I highly recommend it!
Peripera Ink The Velvet in '#3 So Grapefruit' (Powerpuff Girls Edition)
Pros
The opacity is no joke.
It lasts very well on the lips.
It doesn't feel drying.
The colour selection of the regular line is extensive. There's something for everyone.
Cons
Availability is an issue. Morever, this is a Limited Edition release.