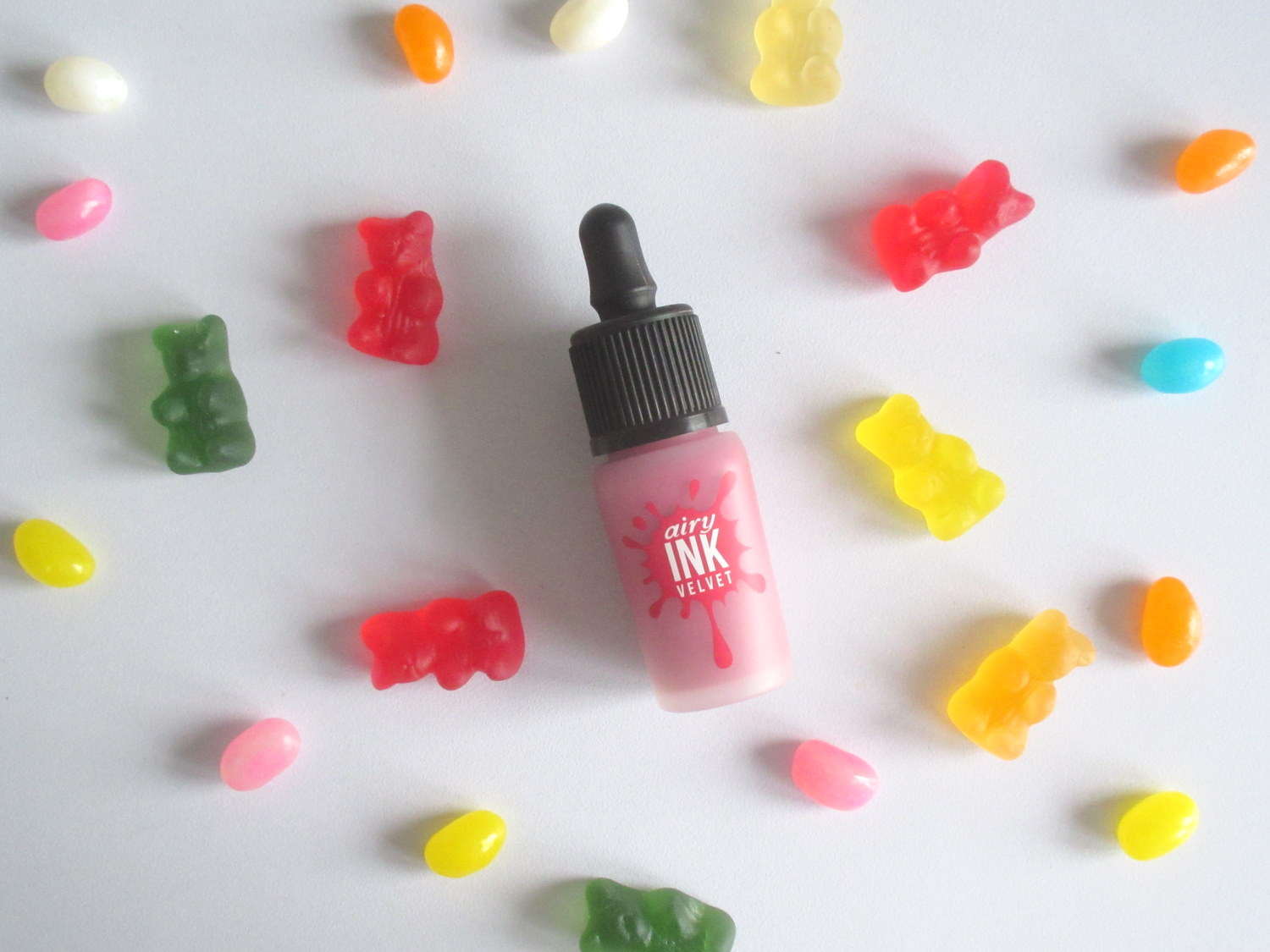 I realised I must churn out this little review before the Autumn colours for this line launch. Peripera has some gorgeous new colours in the offing. I'm honestly more interested in those kinds of colours than the ones they initially launched; this shade being one of them.
THE BACKSTORY: It's no secret that Peripera is my go-to brand for lip tints. They just know how to do it. I absolutely love their velvet lip tints (reviewed here and here) and when they came out with the Airy Velvet formula, I was very intrigued, to say the least. These lip products have 95 glowing reviews among 100. The other 5… Well, we'll get to it soon.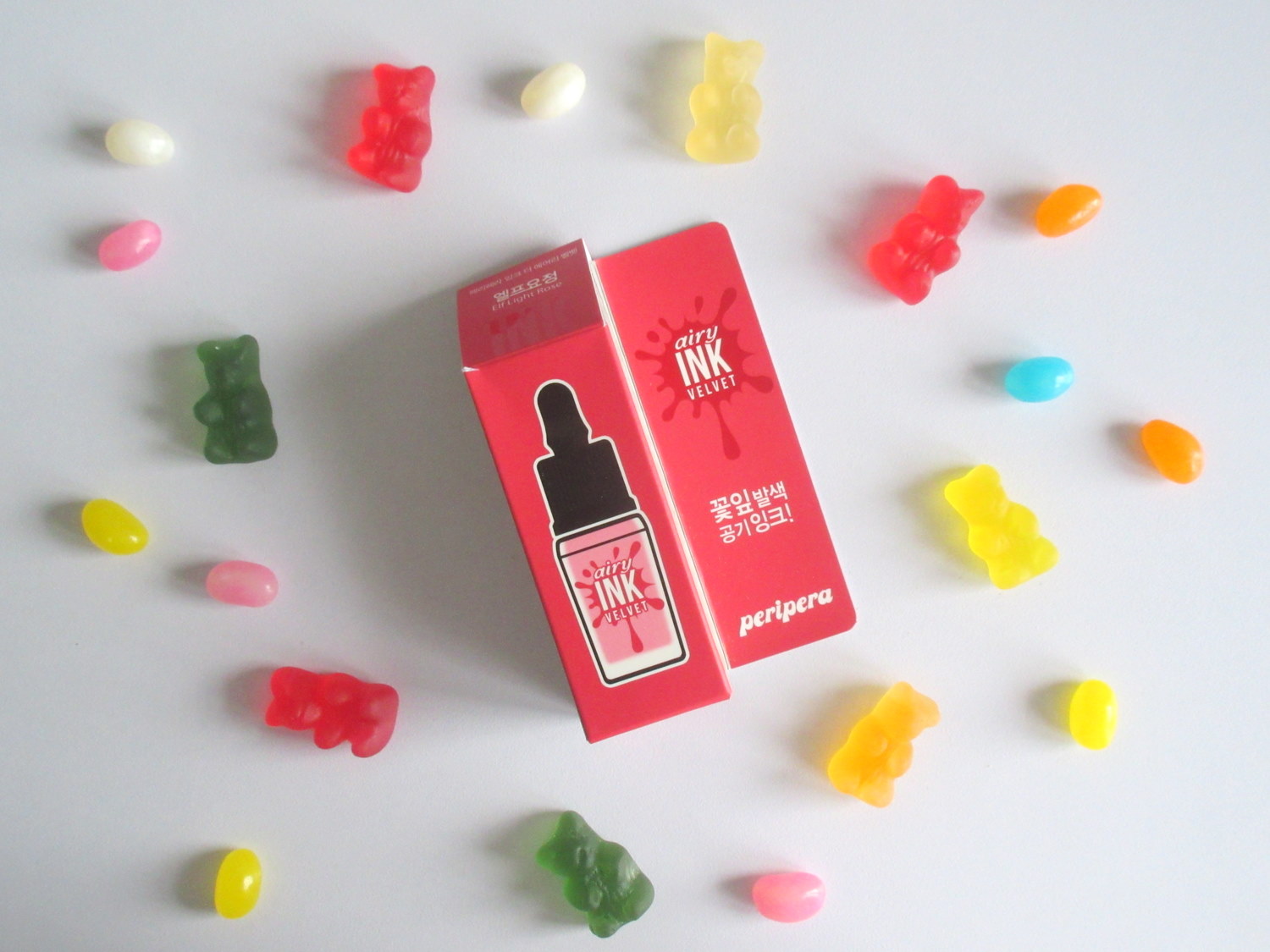 THE PRODUCT: Hmm, where do I start? Well, okay – the first thing that I noticed about this tint was the texture. It was something I had not expected and didn't even like, at first. However, after throwing me off in the beginning, it started to grow on me. Or rather, I became used to it.
The texture or consistency of this lip tint is strange, if I may call it that. It's like a fusion of a gel tint and a mousse tint. That being said, it goes on very smoothly – like butter – and fills in the lips like I've never seen. It has a smoothing effect to it, I feel. It has this silicone-like masking ability that just smooths over your lips when you apply it.
Other than the texture, everything else is the same as the normal Velvet tint from Peripera. It is opaque, highly saturated and its longevity is amazing. It lasts for 4-5 hours, without feeling uncomfortable, at the very least. It does stain the lips so if you're eating something oily or with a lot of broth, only the stain will be left behind.
The packaging of the component is similar to a lot of products from Peripera. The dropper-like top especially. The applicator is a simple doe-foot one and it's easy to use. It has a heavy and odd floral scent. It does take a while to dissipate.
Oh, I've actually used it as a cream blush as well. I've actually quite liked it as a cream blush. You have to use a small amount and blend quickly, though.
It's a nice little tint. The only complaint I have with this product is actually not the product's fault at all. "It's not you, it's me." – yeah, it's one of those. So, if you read my blog, you may have caught me whining about how my skin-tone (or undertones, to be precise) alter the appearance of a lip colour. On everybody else, this colour is a nice, dusty rose with warm brownish orange tones. On me, however, it morphs into a neon-orange with a hint of dustiness. Ultimately, the lip colour looks nice on me but it's just not something I reach for.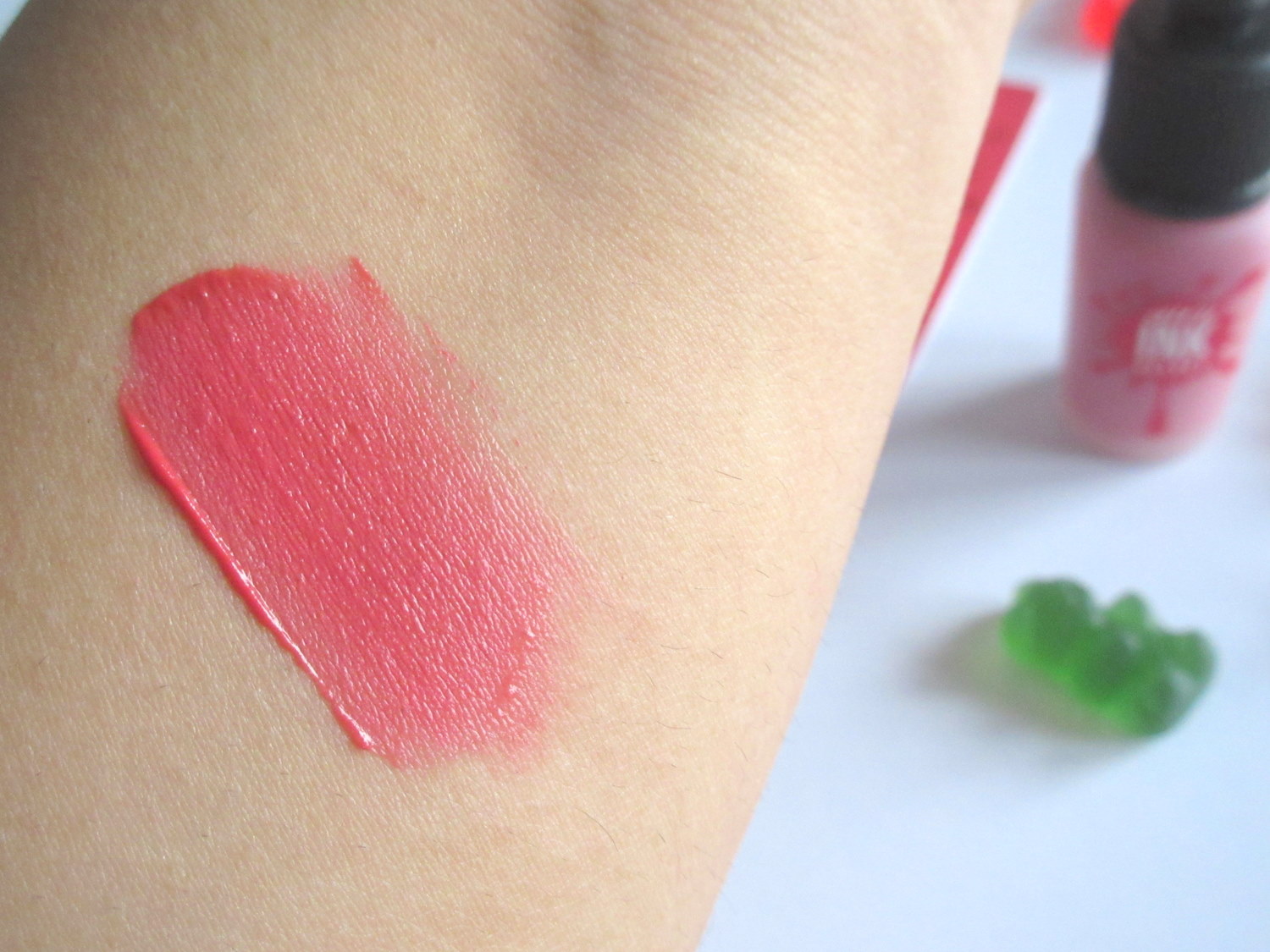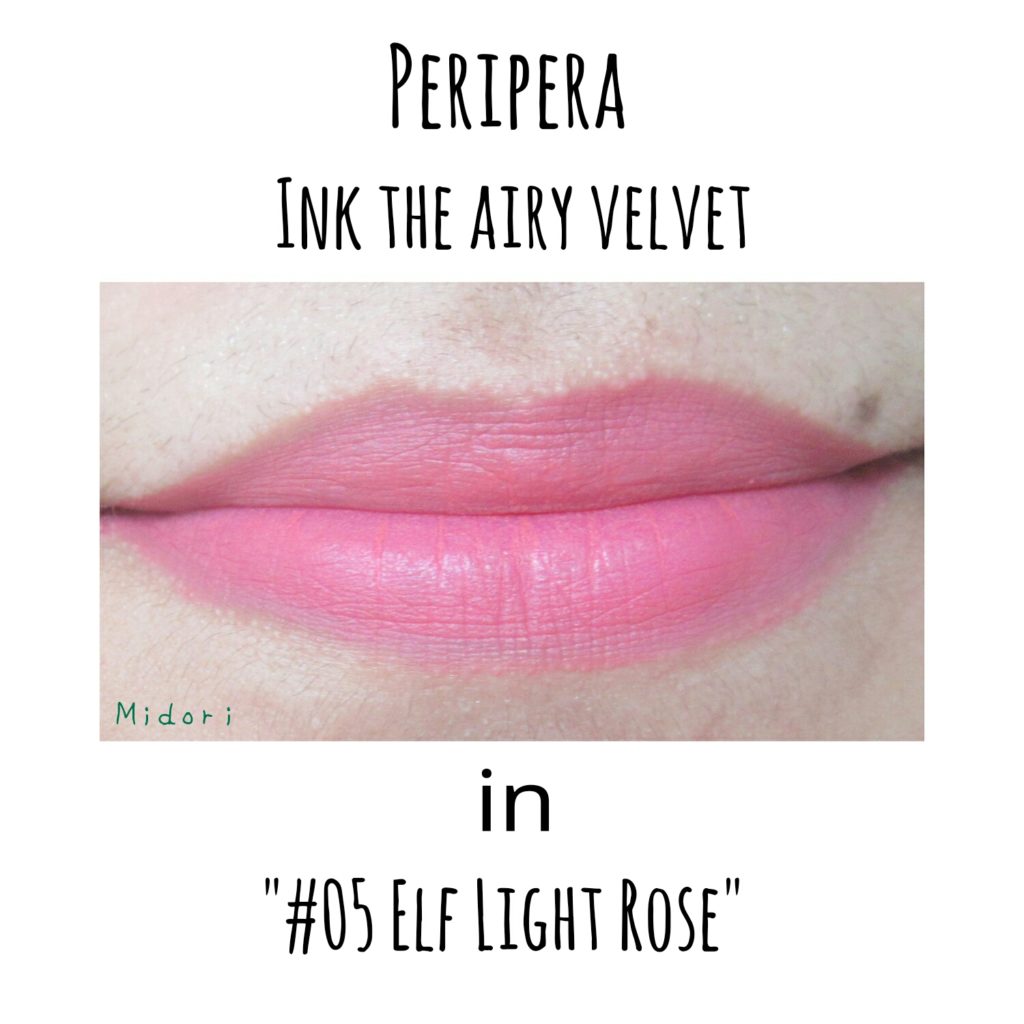 SWATCHES AND SHADES AVAILABLE: There are currently 5 shades available –
Heart Grapefruit
Pretty Orange Pink
Sold Out Red
Beautiful Coral Pink
Elf Light Rose
Peripera recently unveiled 5 brand new shades that will be available from Autumn on their official Instagram account. Scroll down to the bottom of the this post, I'll be sure to link it. Anyway, the original 5 colours are vibrant and bold. I bought '#5 Elf Light Rose' thinking it'd be muted but alas – it's stupidly loud.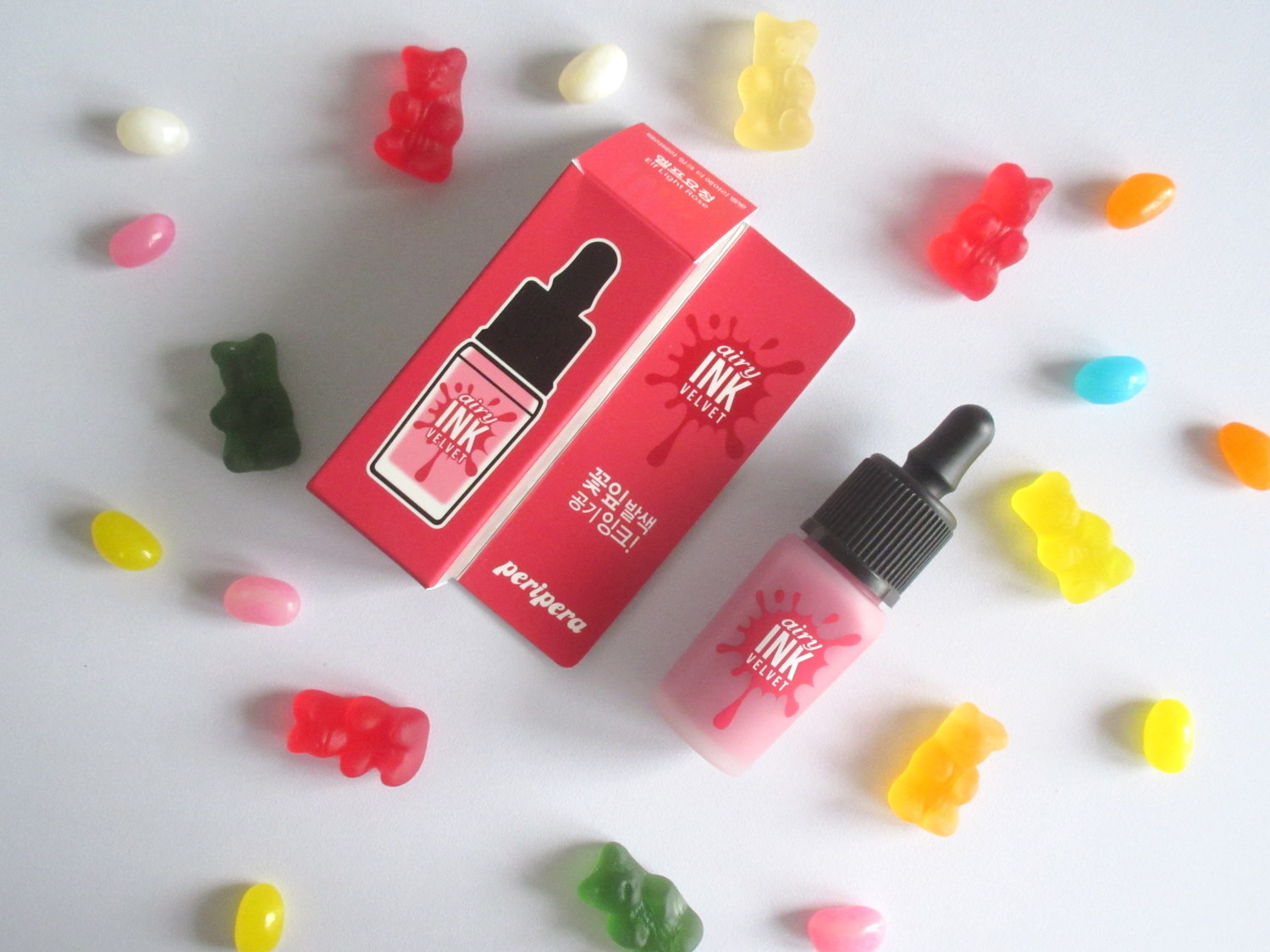 PRICE AND QUANTITY: Retails for 9,000 KRW ($5 – $7 or 500 INR approx.) for 8 grams of product.
AVAILABILITY: RoseRoseShop, iBuyBeauti, Cosmetic-Love, TesterKorea etc.
♥ You know what? I prefer the normal Velvet line over this… Maybe I just need to try another colour? I'll get back to you if/when I purchase one of the newer colours for Autumn!
Peripera Ink The Airy Velvet in '#5 Elf Light Rose'.
Pros
It is highly saturated and very bright.
It's opaque and silky-smooth.
It has a texture that takes some getting used to but it isn't too bad once you're acquainted with it.
It is comfortable on the lips.
Cons
The scent may put you off.
The texture may put you off. (You get used to it, I suppose.)
Availability is an issue.