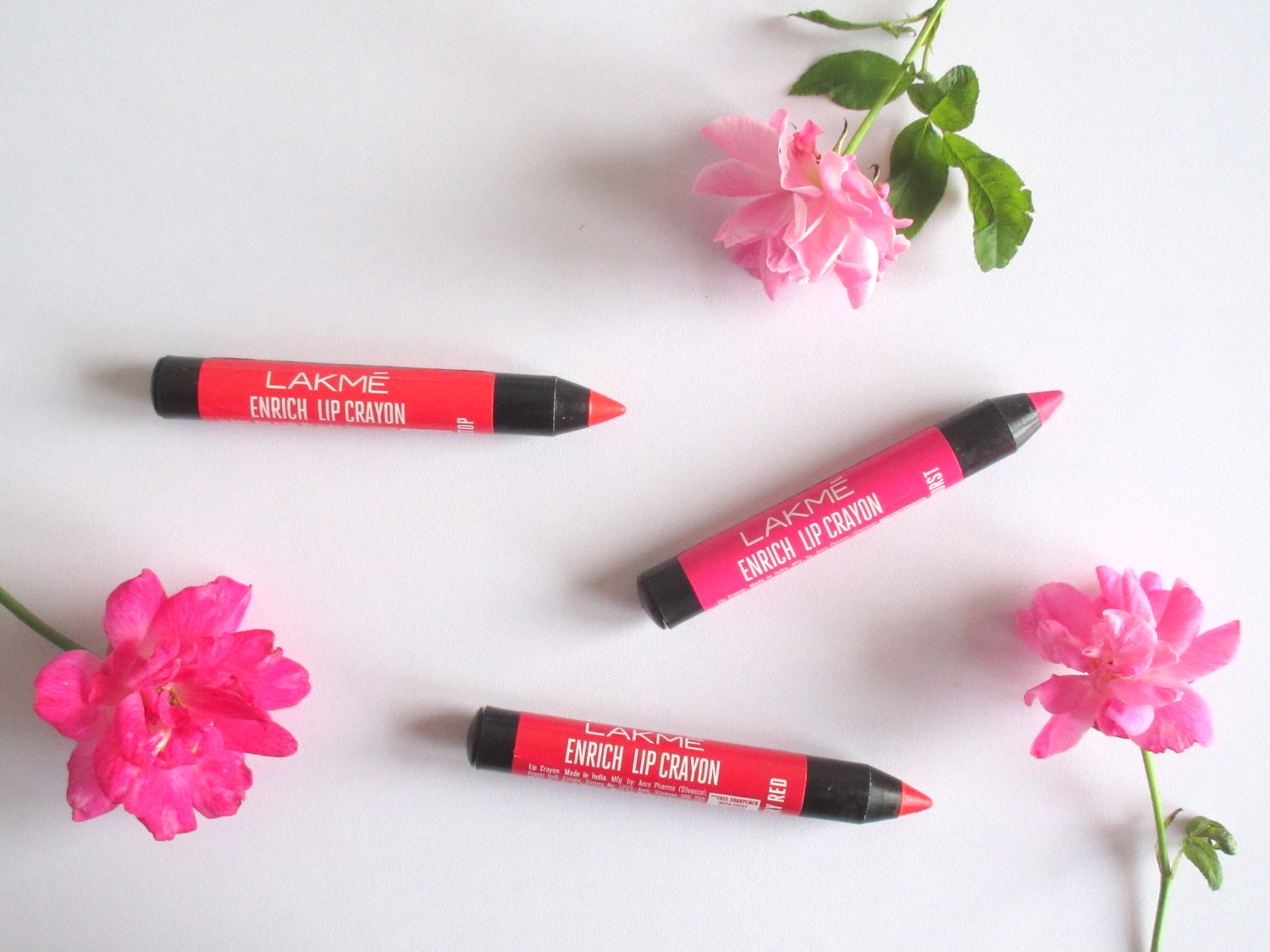 I feel like I tend to be a lot sterner with local brands because I'm constantly comparing them to K-beauty or J-beauty brands, amongst others. Lakmé has never been featured much on my blog but lately, I've been noticing how they've taken the initiative to give us products that actually perform.
THE BACKSTORY: Like I was saying, I've noticed a tremendous change in Lakmé as a brand since the past year or so. They've been coming out with products that are able to compete with other high-street brands and even on a global level. Don't get me wrong, I am fully aware of the position Lakmé has as a brand and that they have been making great products for decades now. Ever since I started getting into makeup and beauty, I noticed that people bought their products just because of the name and the trust it has among the consumers, as a brand. Not many people were actually buying their products because they were excited about it.
I see that all changing now. The brand is evolving into something that is more conscious and accepting of current trends and the needs of their consumers. I honestly hope that this change in attitude persists and that the brand morphs into something that people feel like they can always rely on to cater to their needs.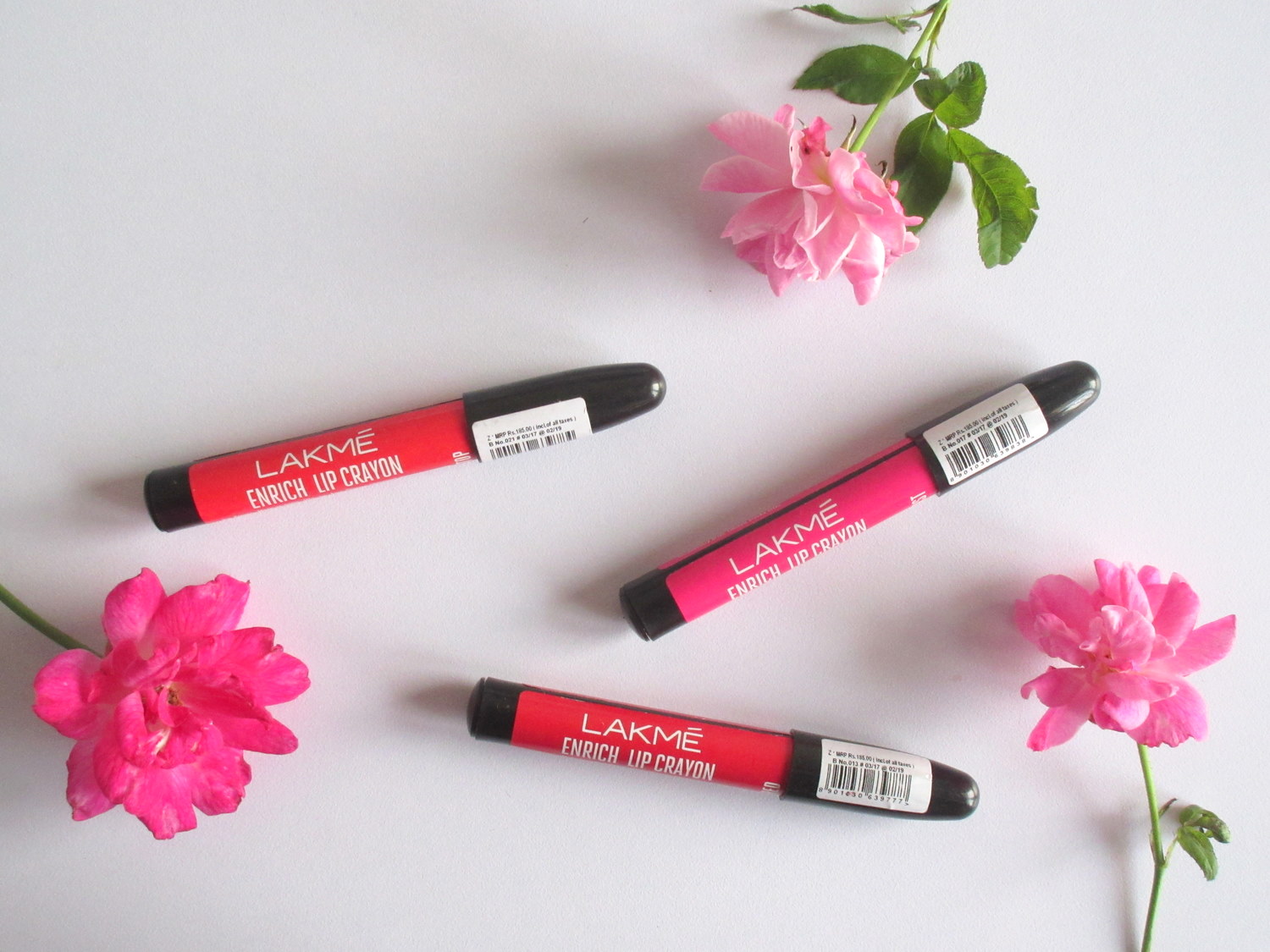 THE PRODUCT: These have medium opacity. Most other matte lip crayons I've tried are fully opaque with one swipe but these require multiple swipes to reach maximum opacity. They are pigmented but not overly so.
They all have a semi-matte finish. I say semi-matte because they are nothing like your average flat-matte formulas. They are comfortable on the lips and aren't half as drying as other matte lip products tend to be.
They are quite comfortable on the lips and wear nicely throughout the day. They have a slight vanilla scent to them. Nothing strong or overwhelming in the least.
I feel like they are comparable to lip liners. They have a similar stiff formula and have decent colour pay-off. The application is similar too – they are a semi-matte formula but they don't tug or pull the lips for the most part.
The longevity is rather decent. They last for up to 3-4 hours before they start to fade. When you eat, most of the colour dissipates but your lips will still be stained softly. I find that when I eat, only the lip-line remains intact and I have to touch up.
Like I mentioned before, you can use these as a lip-colour base of sorts, or a lip-liner. I tend to do that. I coat my lips with these and then layer another product over it. It just becomes more vibrant and longer-lasting that way. You can, of course, use them on their own. You may just need to touch up throughout the day. That's all there is to it.
These aren't retractable but Lakmé does provide a free sharpener with every Lip Crayon. You tend to lose some product when you sharpen it but you'll always have a sharp tip that way. (I never waste the lip-crayon shavings – I scoop up the product I sharpened with my finger or a cotton-bud and apply it to my lips. Waste not, want not. That's a lie, I still want everything.)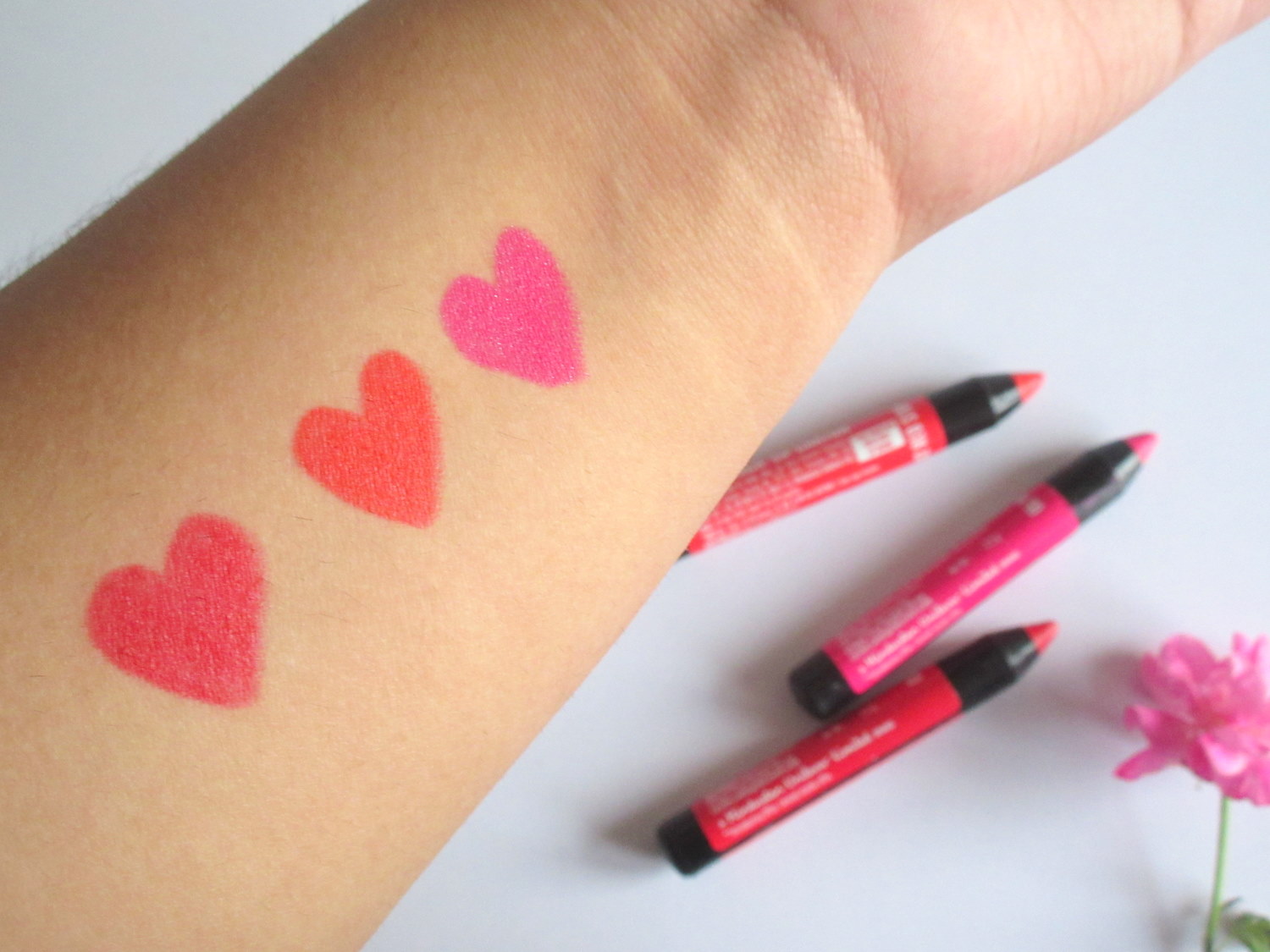 SHADES AVAILABLE: There are 10 colours in the line currently. There's a good mix of reds, pinks, oranges and a couple of peaches and nudes, I think. I'm going to be talking about 3 among them.
01 Berry Red – It's nothing like a berry red. Instead, it's a rather wear-able neutral red.
02 Red Stop – It's a nice red with orange undertones. It is very similar to Peri Pera's So Grapefruit.
06 Pink Burst – A hot pink with a ton of silver shimmer running through it.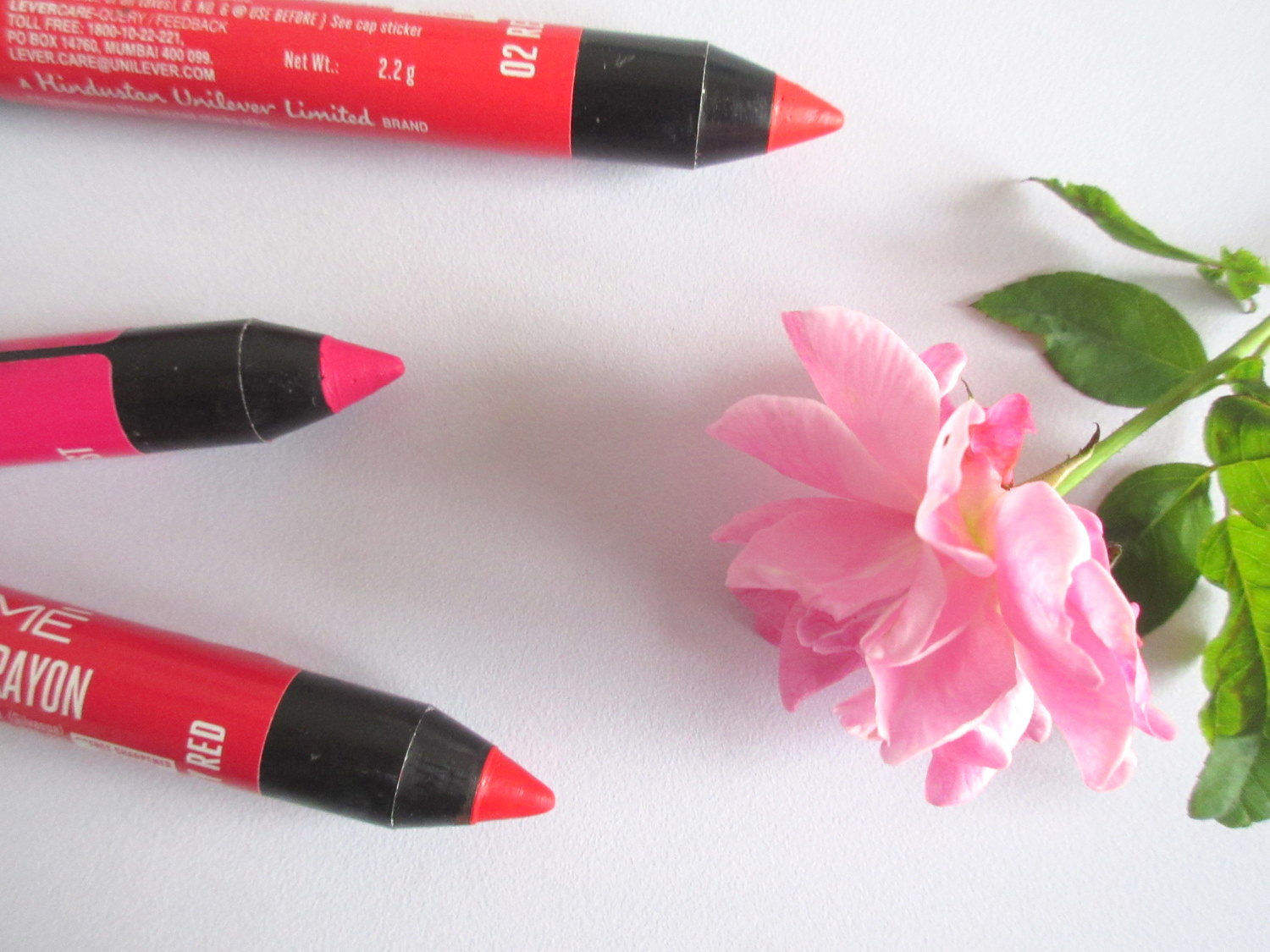 PRICE AND QUANTITY: 185 INR for 2.2 grams of product.
AVAILABILITY: Lakmé counters nation-wide, Amazon, Nykaa etc.
♥ Overall, do I recommend these? Yes, I do. For the price, you've got nothing to lose. They are rather decent and I'm impressed. Here's hoping the brand maintains the momentum.
Lakmé Enrich Lip Crayons
Pros
They are affordable.
They have medium but build-able opacity.
They have a semi-matte finish and are quite long-wearing.
They are comfortable on the lips.
The shade-range is not too shabby. There are some nice colours.
Cons
They aren't retractable. You lose product when you sharpen them.
They can be quite stiff.