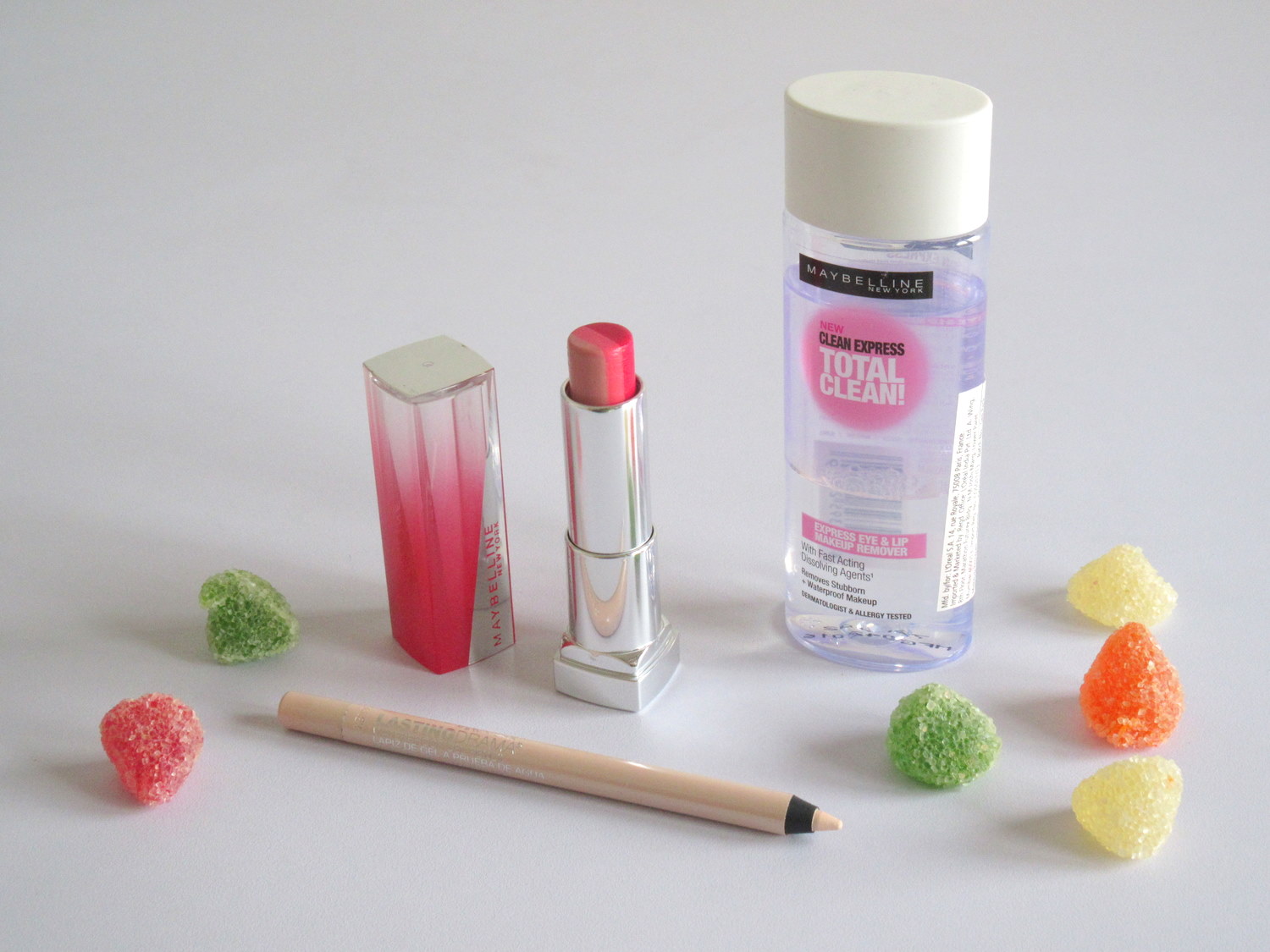 Hi, you guys. I picked up these 3 products way back in January and am finally getting around to talking about them. What's more, I'm going to smush everything together into one post.
THE BACKSTORY: I bought the eyeliner and lipstick and got the makeup remover for free. That was way back in January and I bought them when I was on my vacation. Time sure flies. Anyway, let me stop yapping and get on with this post.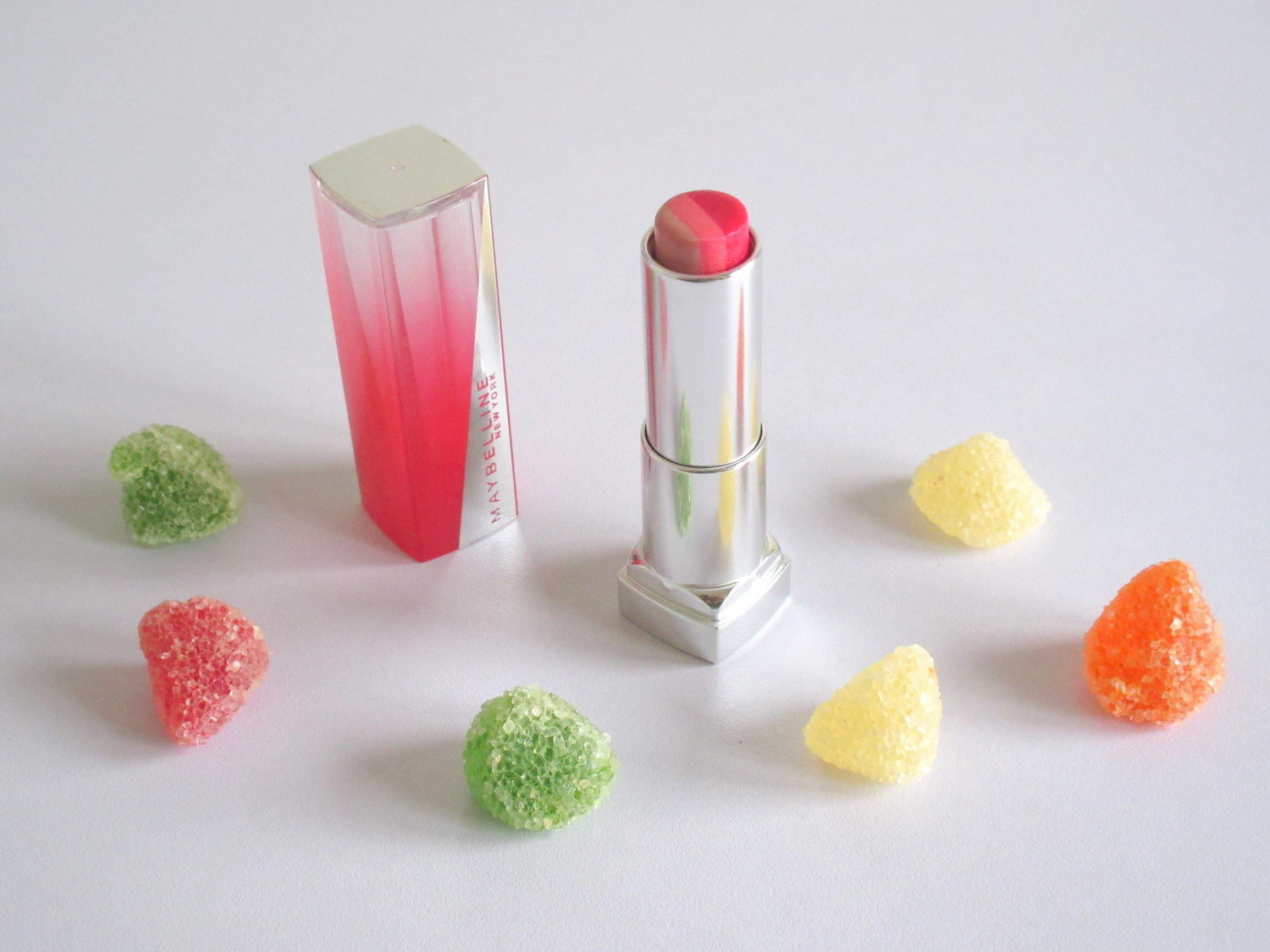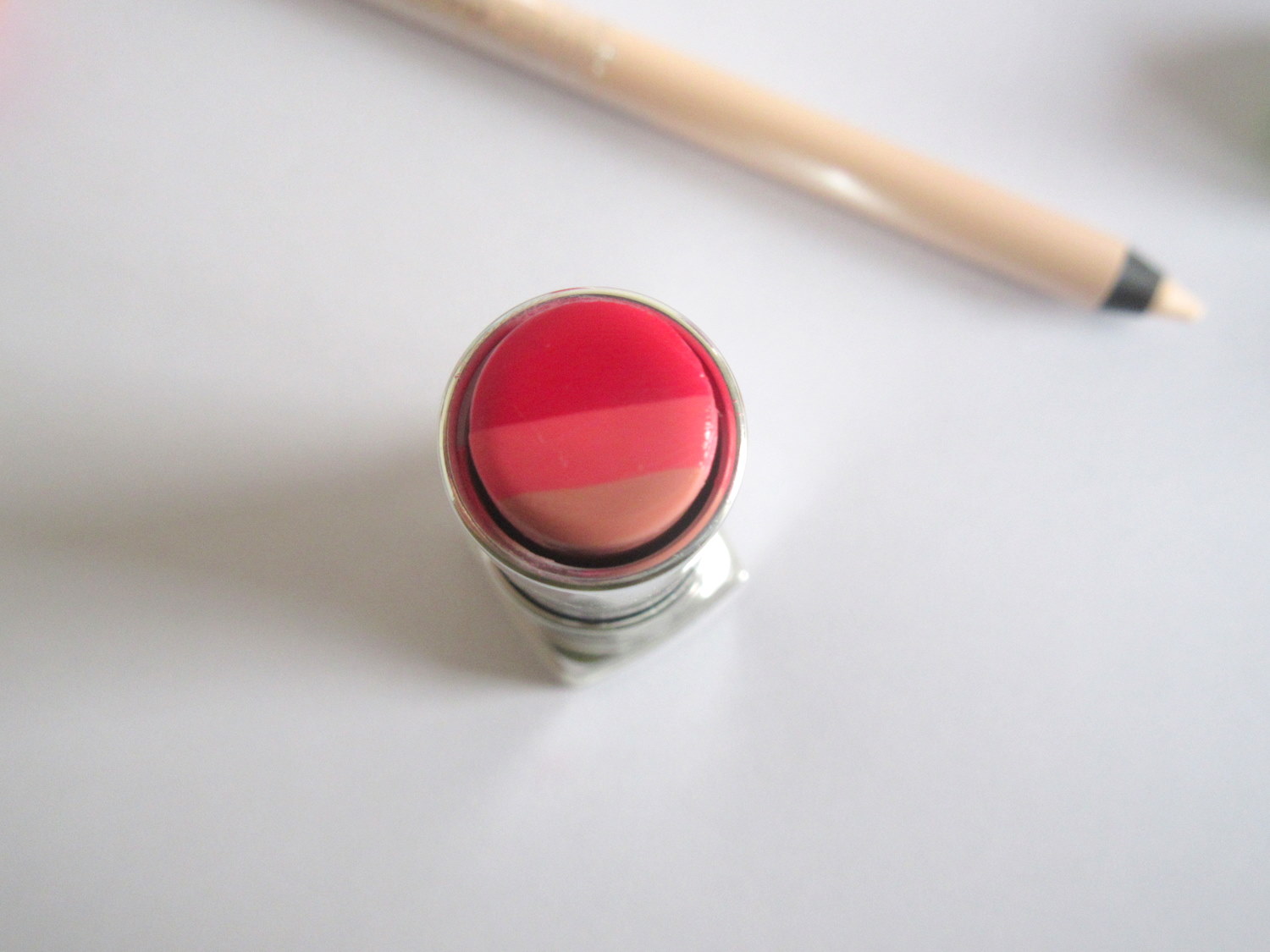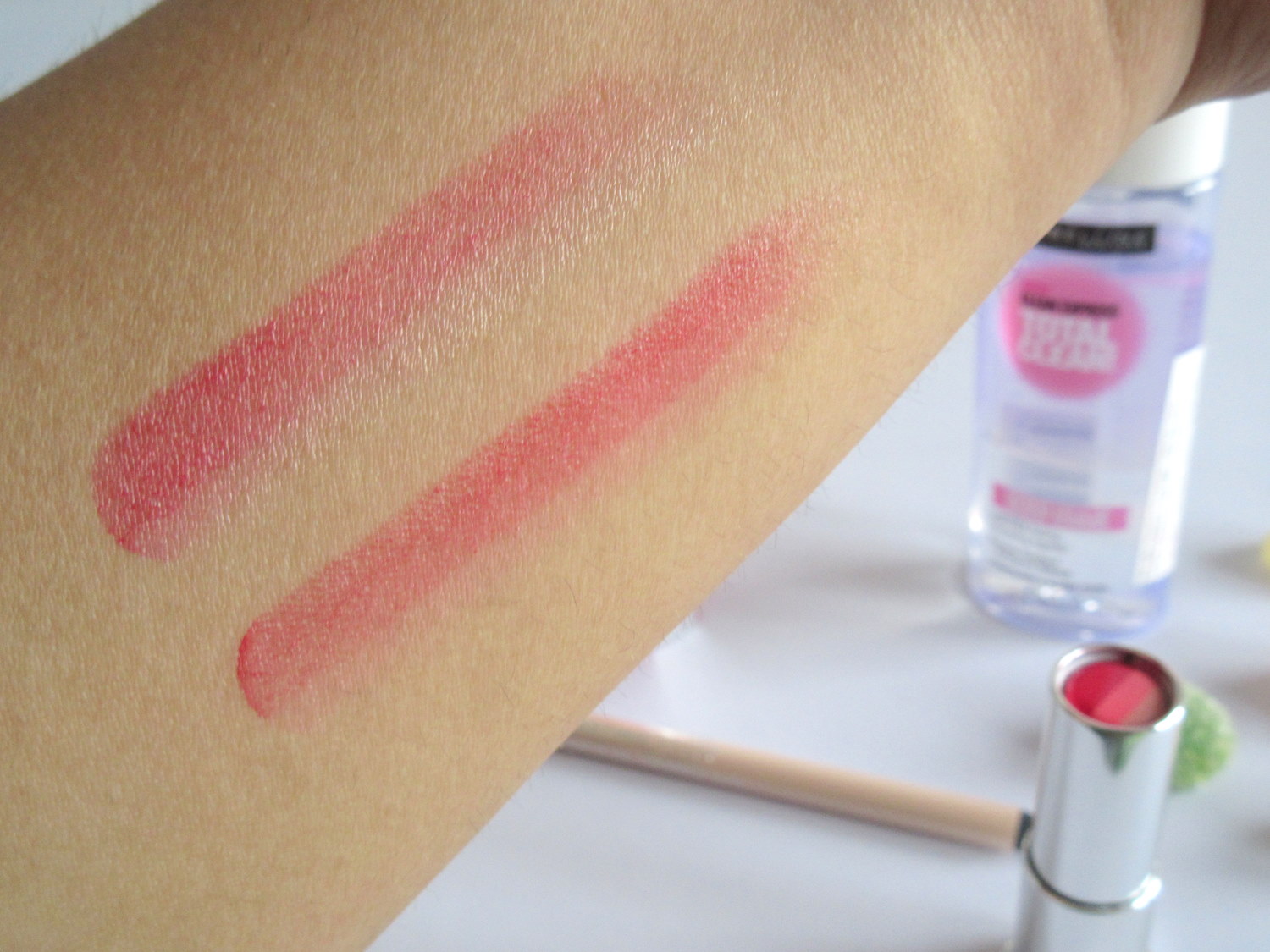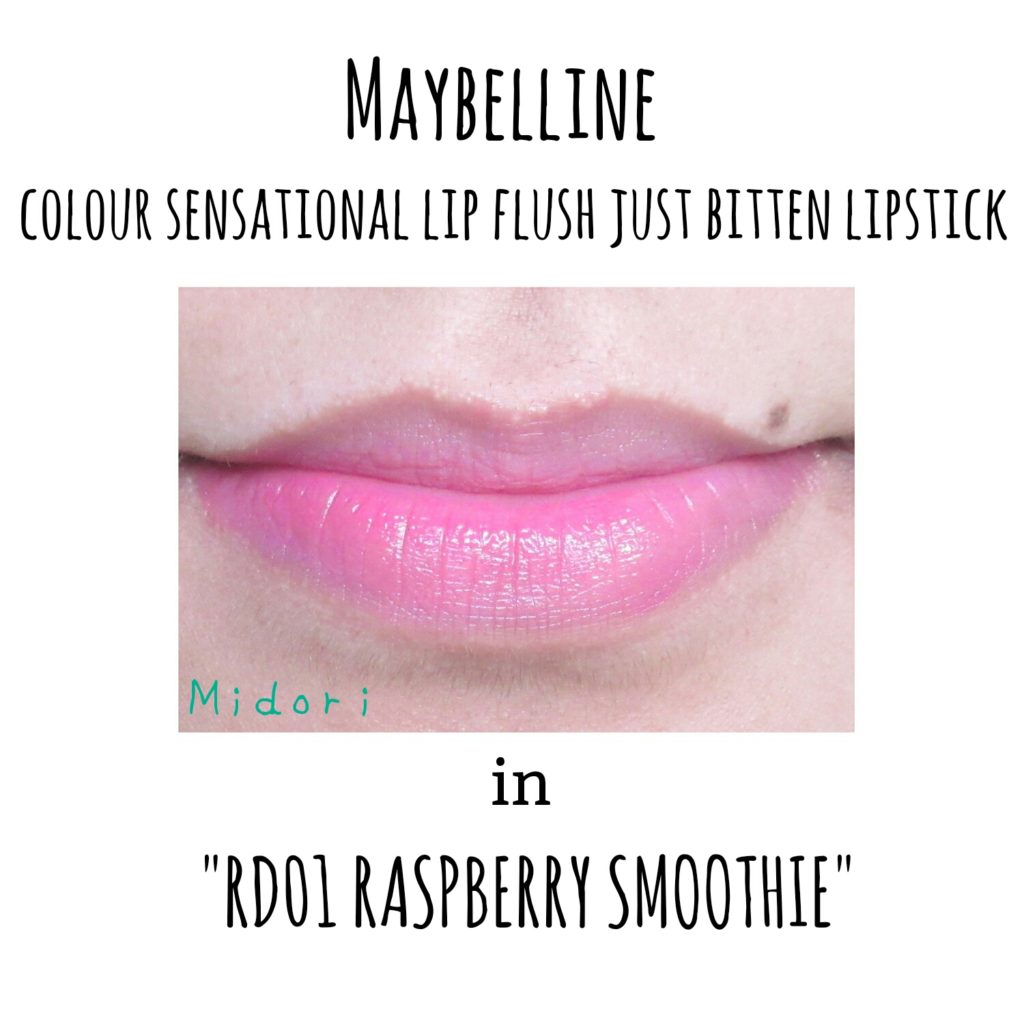 Maybelline New York Color Sensational Lip Flush Just Bitten Lipstick in 'RD01 Rasberry Smoothie': That is one mouthful of a name, wow.  Anyway, I first saw this product on Rouge Deluxe's blog and thought it would be a Japan-exclusive product. The reason why I was kind of excited when I saw that it hit our shores is because it boasts the ability to create a lip-gradation without the fuss and mess of lip tints. Another reason why I was excited was because these were stupidly similar to VDL's Tint Bar Triple lip product, which, by the way, has been on the market for quite some time.
Anyway, does this product create a nice-looking lip gradient?
Well, yes, it does.
It is a very emollient lip product. It has shea butter in it, which gives it a slip that you wouldn't particularly expect. That being said, it is quite comfortable on the lips. It has a creamy consistency and smells fruity.
The only thing I find iffy about it is that the darkest pigment itself has a very milky-pastel hue. I was expecting more of a punch since it is the main colour. That makes the final outcome appear more pastel and light than you'd expect. If you're alright with that look, you won't mind it as much. I was just expecting it to be like the Laneige Tint Bars or the Etude House tint balms.
PRICE: 475 INR for 3.9 grams of product.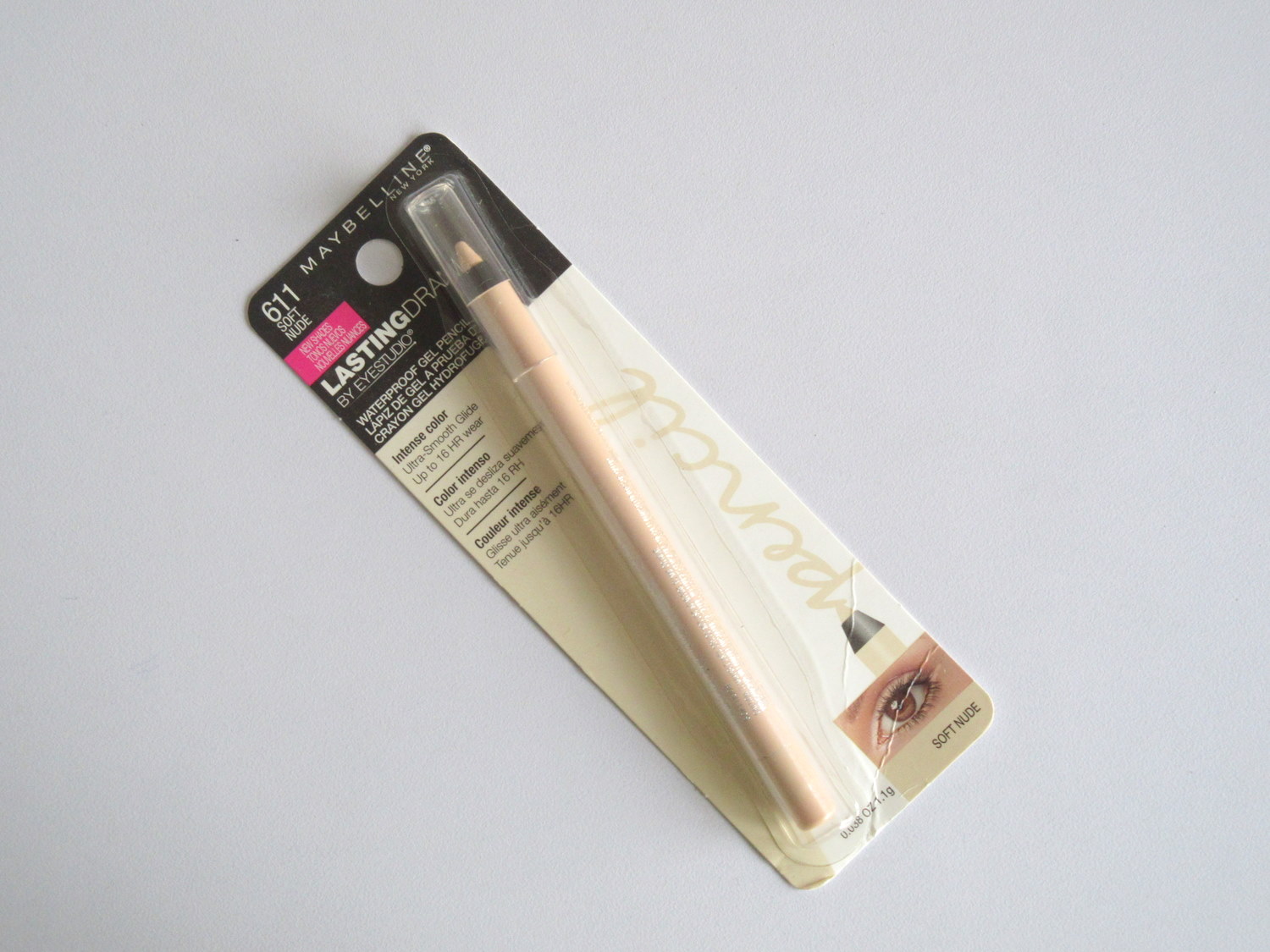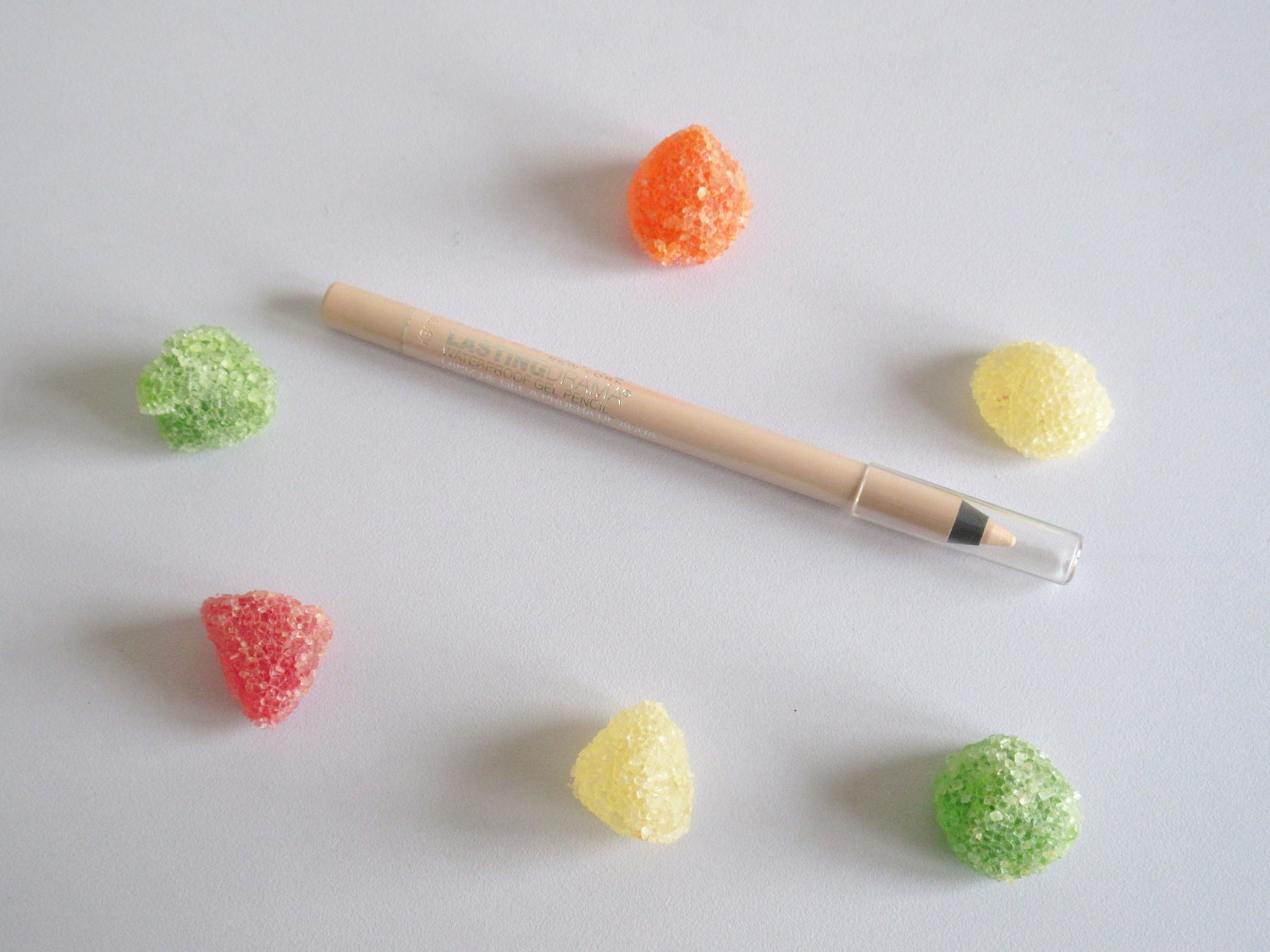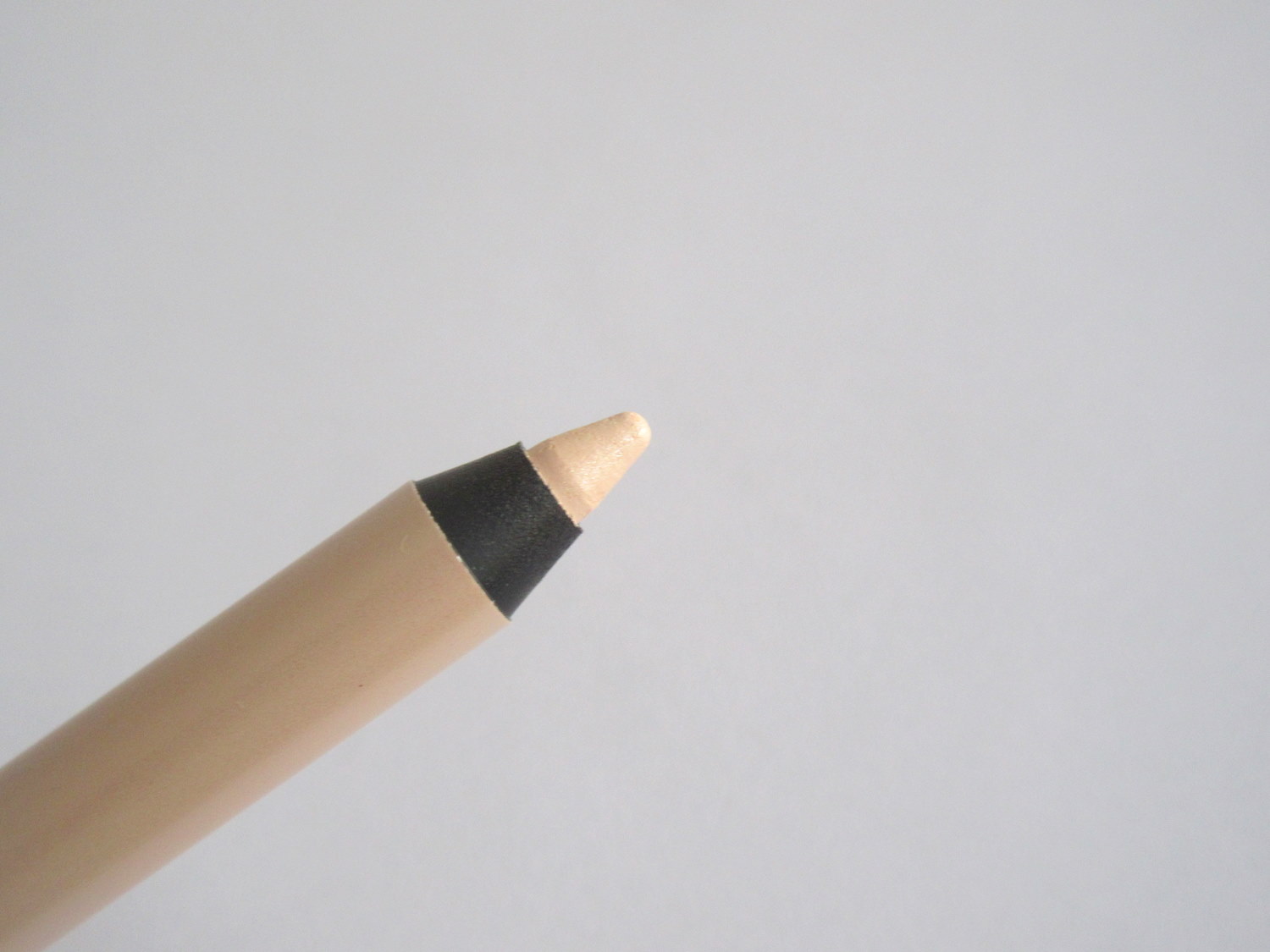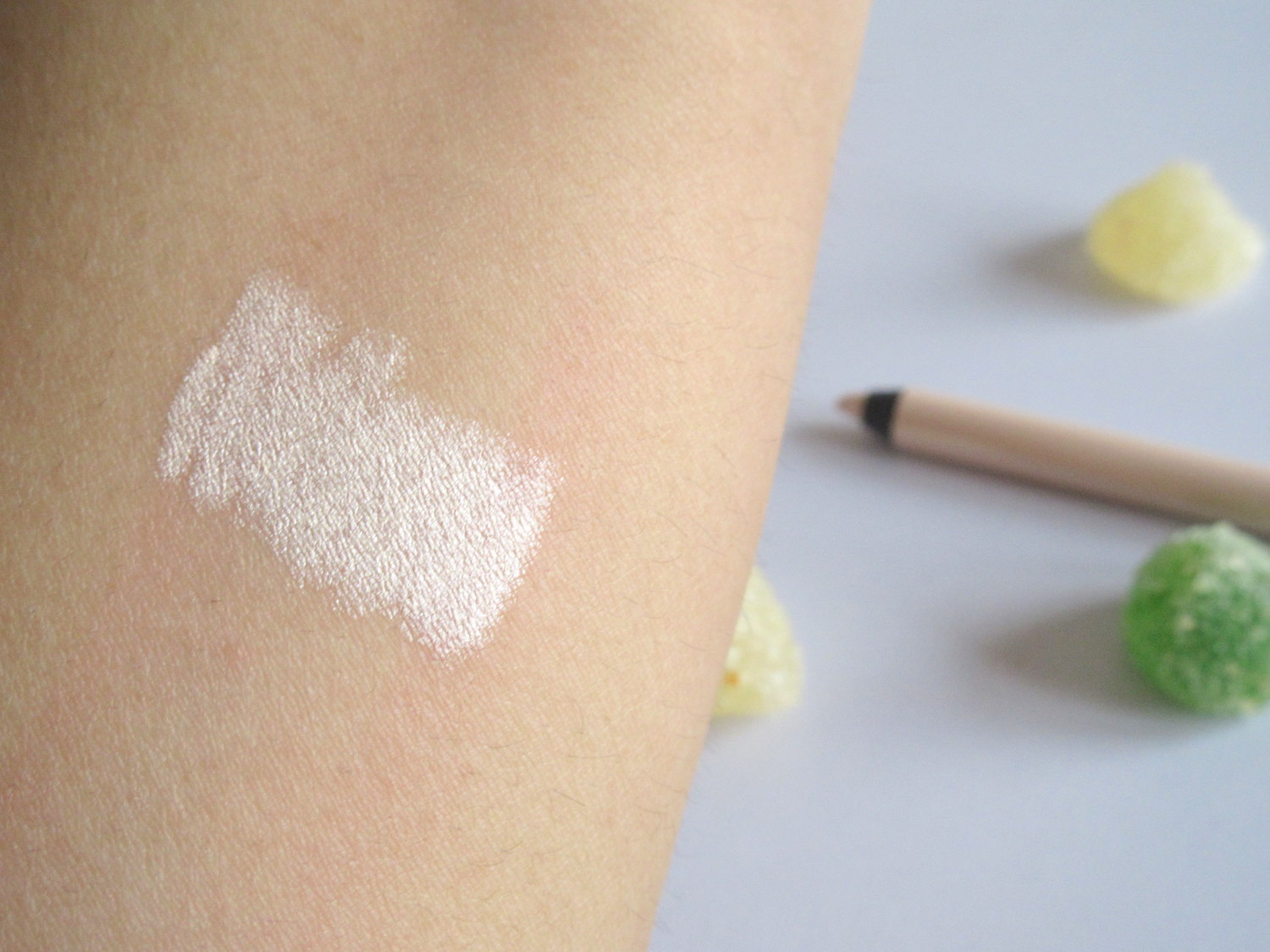 Maybelline New York Lasting Drama Waterproof Gel Pencil in 'Soft Nude': I was looking for a nude eyeliner and nearly ordered one from BBIA before discovering that Maybelline had launched this particular range. Maybelline makes some really good eyeliners (they make my favourite gel liner and they also make my girlfriend's favourite  eyeliner), so, I trusted them enough with this purchase as well.
I've got nothing  but good things to say about this product. No, rather, this line as a whole. All the colours in this line are incredibly stunning and are absolutely fool-proof. These eyeliners are as pigmented and opaque as gel liners. What's even better is that they are in pencil form. These are also as long-lasting and smudge-proof as gel liners.
This liner is creamy and blends well. But once it sets, it doesn't budge. It requires sharpening since it isn't retractable but I'm willing to overlook that tiny drawback.
The colour range comprises of some gorgeous jewel-toned shades as well as your basic browns and blacks.
Tip: Remove it with an oil-based cleanser or makeup-remover!
PRICE: 499 INR for 1.1 grams of product.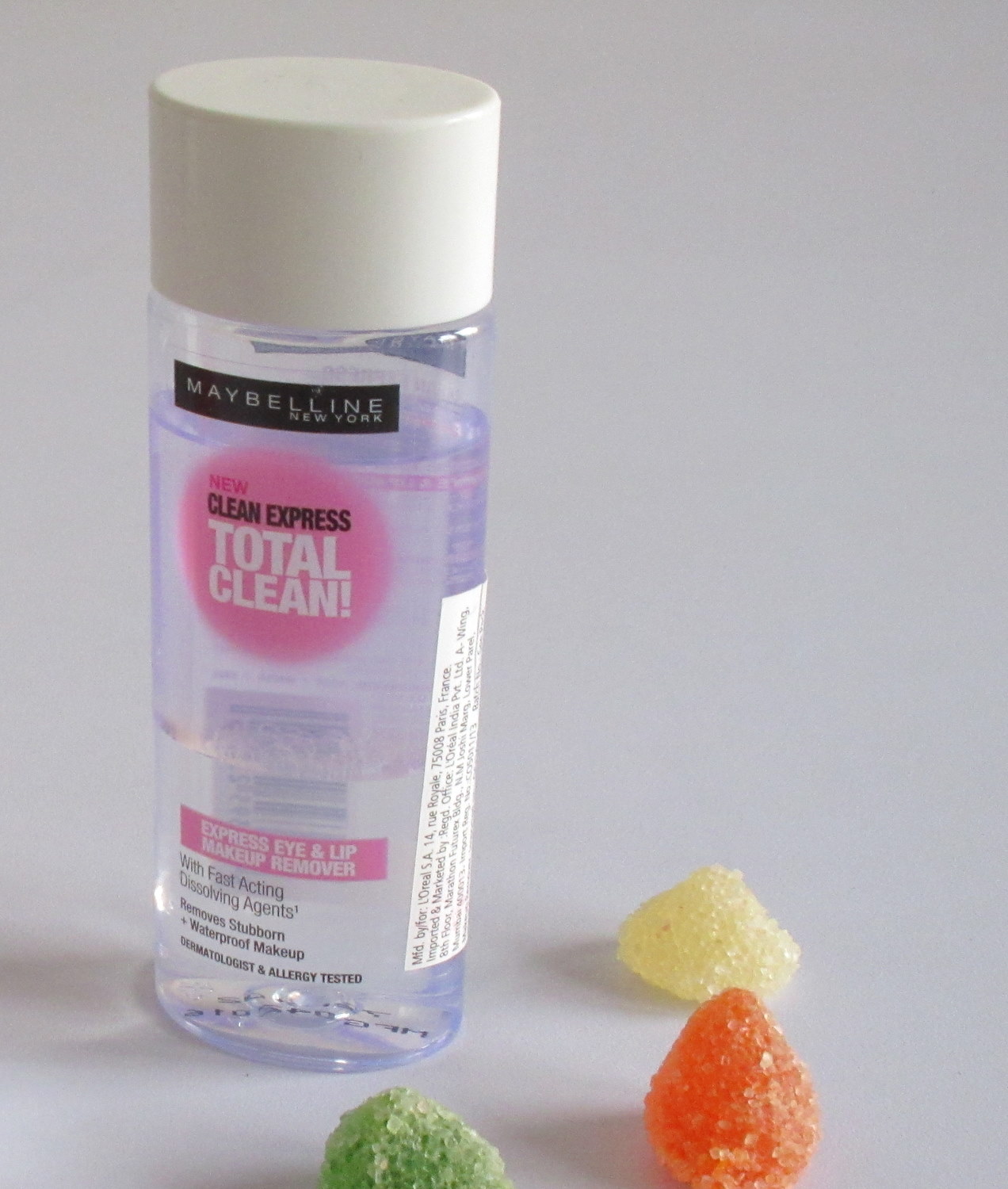 Maybelline Clean Express Total Clean Makeup Remover: I got this makeup-remover for free when I purchased the lipstick and eyeliner. I rarely use makeup-removers since I typically use the Double Cleansing method, which requires an oil-based cleanser as the first step. However, having this little guy has been really handy lately; especially after I ran out of my Etude House Cleansing Balm.
It is a bi-phase makeup remover. You have to shake it up well, soak your cotton pad and then proceed to remove your makeup. I don't have much to say about it. It does its job well and it doesn't sting my eyes. It's all good.
I only use this to remove my eye makeup and will occasionally use it to remove my lipstick and such.
PRICE: 300 INR for 70 ml of product.