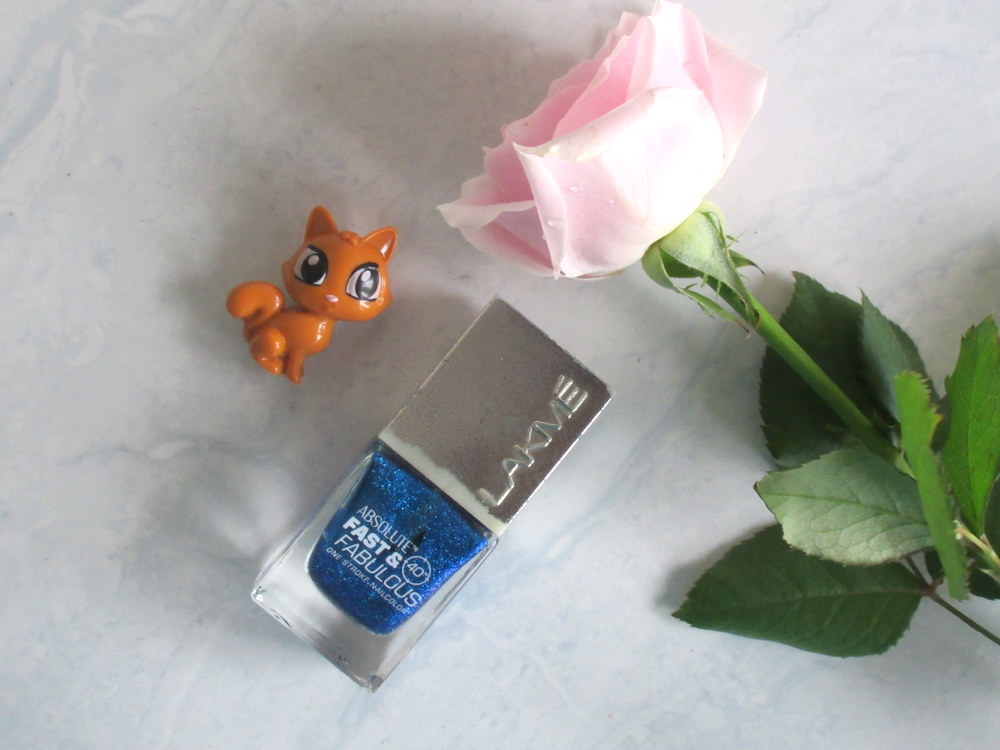 Hi, guys. Sorry for the lack of posts lately. I've been neck deep in exam papers and I still have a few days of this to go. Rest assured, I'll be back soon. By next week, I should be back to my regular posting schedule. For now, let me write the Third Edition of my Nail Polish series. I think it's the first time a Lakmé product made it on my blog. Go, Lakmé!
Correction: I've mentioned Lakmé before. Their Eyeconic eyeliner was the winner of my Battle post. I think Lakmé makes decent products. What they excel in is eyeliners, definitely. Their pencil/kohl eyeliners are some of the best I've ever tried (including high-end variants).
Anyway, this gorgeous electric blue nail polish was a part of a Limited Edition release. It's got a gorgeous metallic finish and is so shimmery that you'd stare at your nails all day. I thought I'd write something about it since it's on its last legs.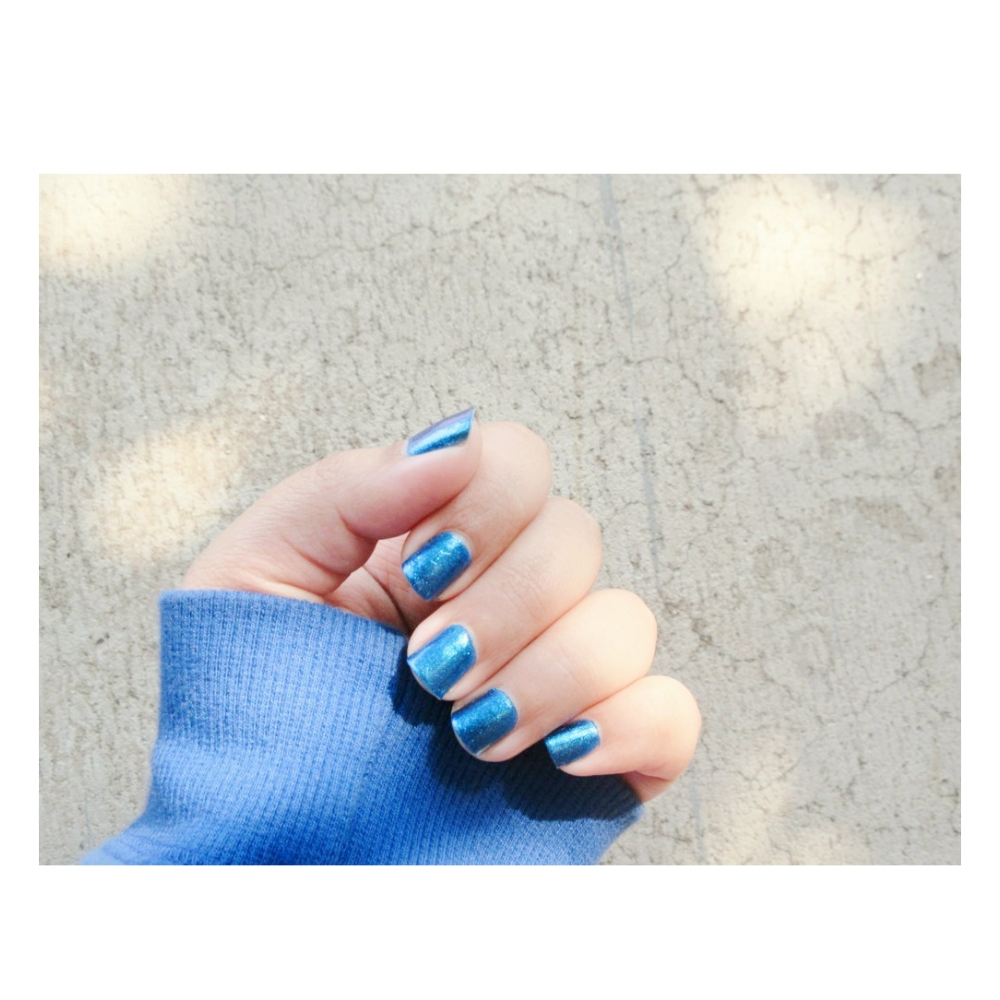 It is opaque with two layers but, here's the trick… With another black/blue matte nail polish underneath it, it tends to look even more shimmery and sparkly. In the photo, I'm wearing it with a blue nail polish underneath it.
I think Lakmé makes wonderful nail polishes. They have different lines and formulas and from all the ones I've tried, their Fast and Fabulous line is my favourite. Even if this line is a little more expensive, I think it's well worth it because all the polishes in this line tend to be opaque and quick-drying.
Check out more Can I Talk About This Nail Polish? posts.
Until next time, take care! ♥