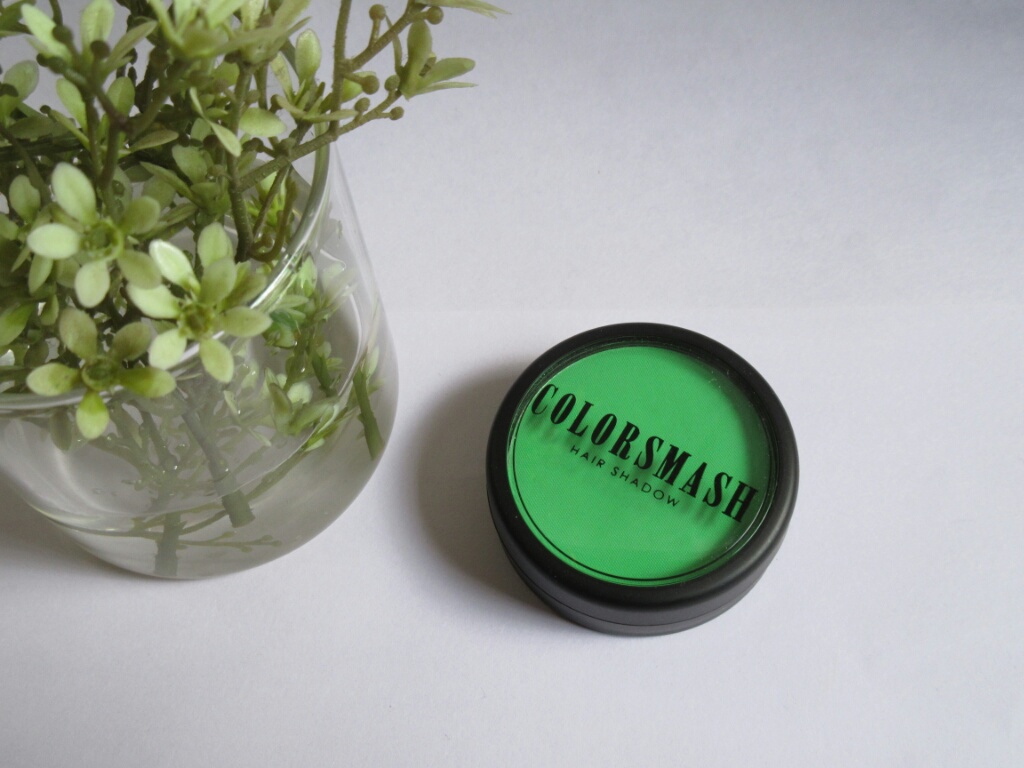 Hello, everyone. Want pink/blue/yellow/white/red hair, without the commitment and hassles of a hair care routine? Say hello to hair chalks. More believable than coloured extensions and definitely way more fun. They come in a plethora of colours and the best part is, they're non-permanent. Seeing just how big the trend is, most brands with a hair range have begun to try their hand in the hair chalk department too. So, take your pick and have fun.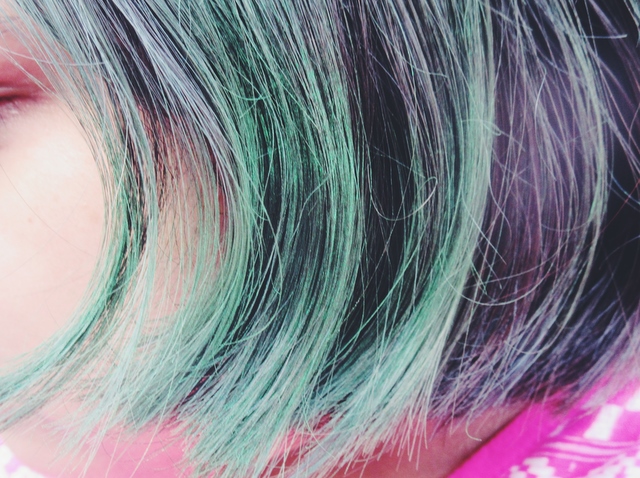 THE BACKSTORY: I've had this weird connection with the colour green ever since I was a little kid. It has always been this inexplicable bond. Maybe because some of the best memories I have go back to the vast, deep forests in my state. Maybe it's because whenever I see the colour, it calms me down and takes me back to happier days. It's weird, like I mentioned before, and inexplicable. So, having green hair always seemed like a natural transition to me. And I had always been determined to do it, no matter what. I discovered the brand Colorsmash, the answer to my prayers, when I was browsing Sephora one day. And I waited for a really long time for it to go on sale, over at Beautybay, which it eventually did. I had read mixed reviews about the product but I was willing to take a chance. I received the product around the same time when f(x) halted their promotions for 'Red Light' with Sulli going on hiatus and SM Entertainment haphazardly pushing Red Velvet's debut. Coincidentally, all the girls of Red Velvet had dip-dyed hair in their debut music video, 'Happiness'. I immediately took a liking to the song and the girls, especially towards Joy, the maknae (the youngest). She had green dip-dyed hair in the music video and I couldn't help but add her to my list of inspirations. That was a crazy, long backstory, wasn't it? Funnily enough, this was the shortest I could make it.
THE PRODUCT: The product in question is called Colorsmash Hair Shadow by Condition Culture. It comes in a variety of colours, right from pastels to neons to basic hair shades. The one in question is called 'St. Martini'. It's a hair chalk with a simple instruction – smash the product on to your hair. Smash more of the product if you wish for a vibrant look or go light-handed and brush out the colour if you want a softer look or a pastel hue. The texture of the product is like that of a pressed eyeshadow, and not like any old hair chalk. The reason why it's called a Hair Shadow is because the concept of an eyeshadow was followed – the packaging, the appearance, the opacity. Think of it as an eyeshadow for your hair. It's easy to apply yet it's fairly messy. However, it is easy to clean up. After applying the product, simply wash off the excess product on your fingers with soap and water. To remove the colour from your hair, simply wash it off. It's simple, it's fast and it's satisfactory.
APPLICATION: The method for applying this product, or any hair chalk, is very simple:
Grab a section of your hair (it's better when done in small sections) and run the colour through your hair to your desired opacity. Brush it out if you want a softer look.
Seal it with hair spray or heat (a flat/curling iron).
To get rid of the colour, simply wash it off.
PRICE: This was purchased when it was on sale. It usually retails for $15 for 4.1 grams of product. However, it was purchased for $5 approximately.
AVAILABILITY: Colorsmash (during the time of purchase) was sold at Beautybay. Now, it can be found Sephora and Amazon. Sephora and Asos also offers other products of a similar nature. Even L'Oreal carries hair chalks.