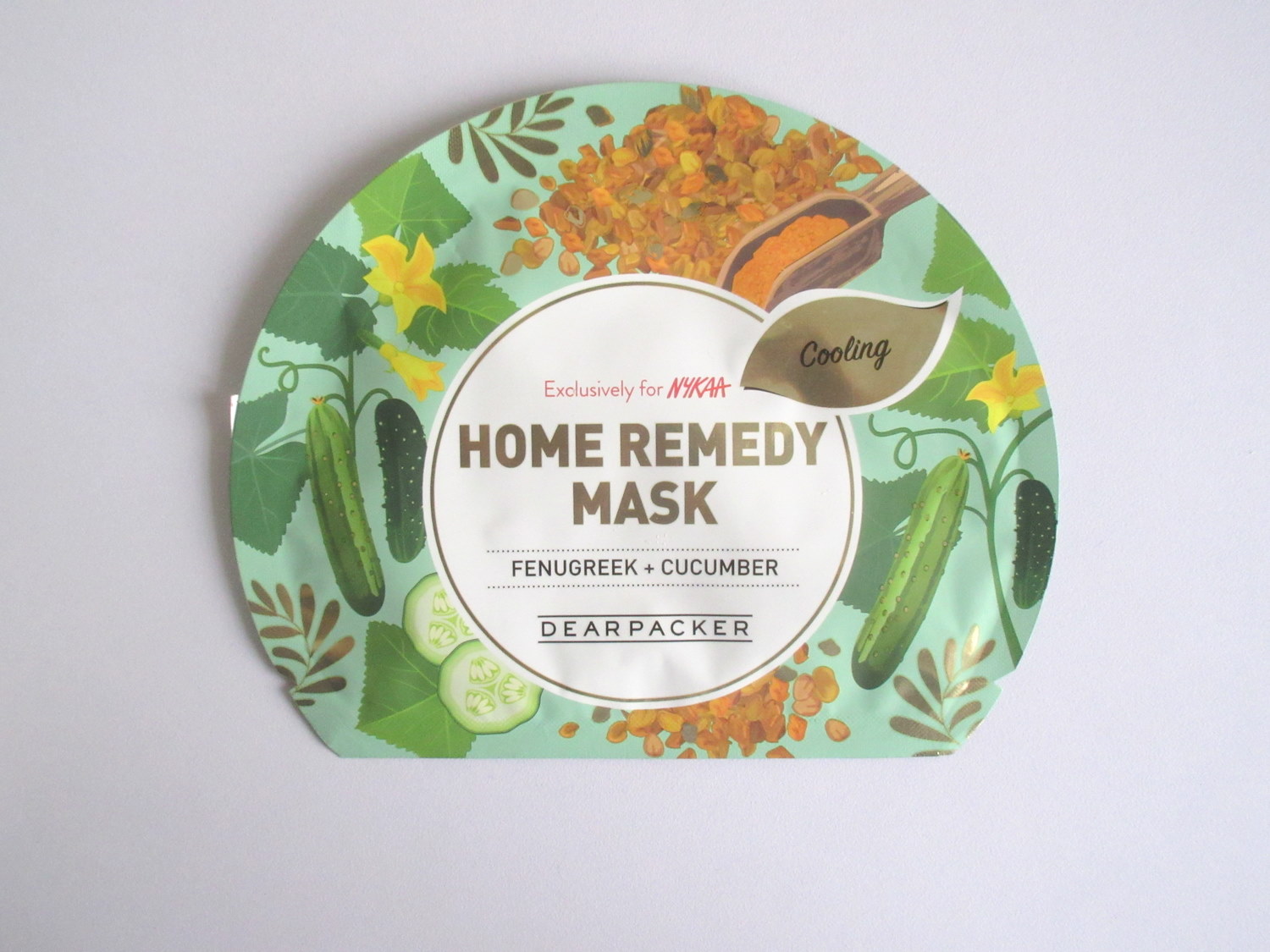 Another one of these. I'm very close to wrapping this line of masks up.
PREMISE: After a long day, there's nothing more I enjoy than a cold, calming sheet mask.
CLAIMS: It has fenugreek, which is a "cooling agent for brighter, clearer skin and imparts a soft glow on the face". It also has cucumber, which "reduces skin tanning and rashes". It also "restores moisture and comfort to sensitive skin suffering from irritation".
INGREDIENTS: Water, Glycerin, Butylene Glycol, 1, 2-Hexanediol, Trehalose, Cucumus sativus (Cucumber) Fruit Extract, Trigonella Foenum-Graecum Seed Extract, Sodium Hyaluronate, Carbomer, Tromethamine, Allantoin, PEG-60 Hydrogenated Castor Oil, Disodium Edta, Ethylhexylglycerin, Ethyl Hexanediol,Fragrance
MATERIAL: Nude Seal Sheet. It has a "silkier appearance and breathable components". It also "delivers nutrients directly to the skin".
FIT: I've been yapping constantly about how much I dislike the fit of these masks. They don't cover the perimeters of my face at all.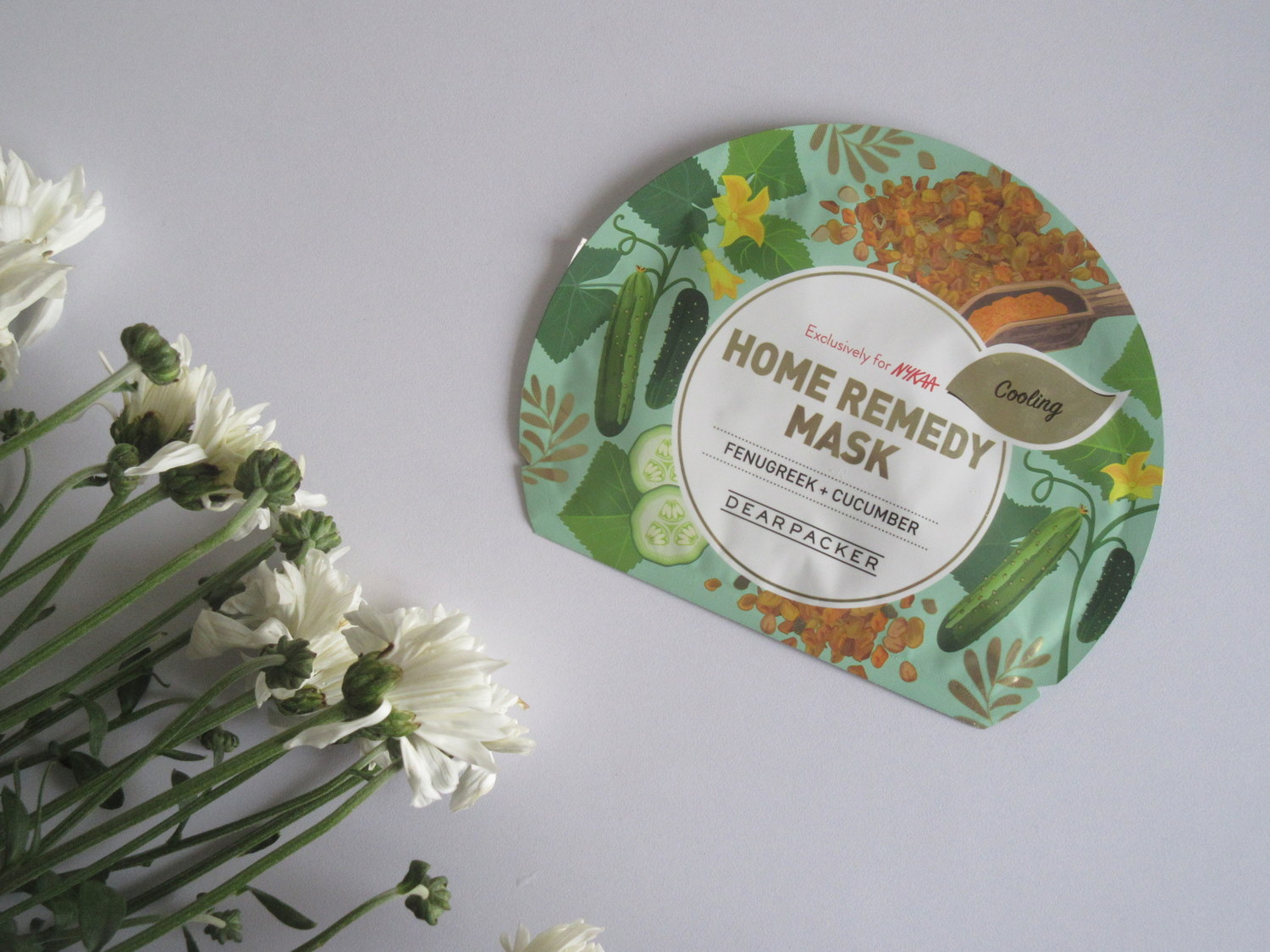 IMMEDIATE EFFECT: Noticed the slightly off scent first. I expected a better scent, with the cucumber and all. It was a really nice mask, though. It was cooling, calming and soothing. There was a lot of essence but it thankfully didn't drip down the face.
NEXT MORNING: No significant changes the next morning, as one would expect out of these one-time-use sheet masks. Ugh, my notes on this mask are very, very vague. That can only mean one thing – it was pleasant, it was decent. I didn't find it revolting nor amazing. All I remember is how soothing it was. I really need to note down more important details. I usually do. But it seems that this was just a "cool mask", judging from my notes.
OVERALL: Decent cooling mask.
REPURCHASE?: Yes.
PRICE AND QUANTITY: 100 INR for 20 grams of product.
AVAILABILITY: Exclusively available on Nykaa.