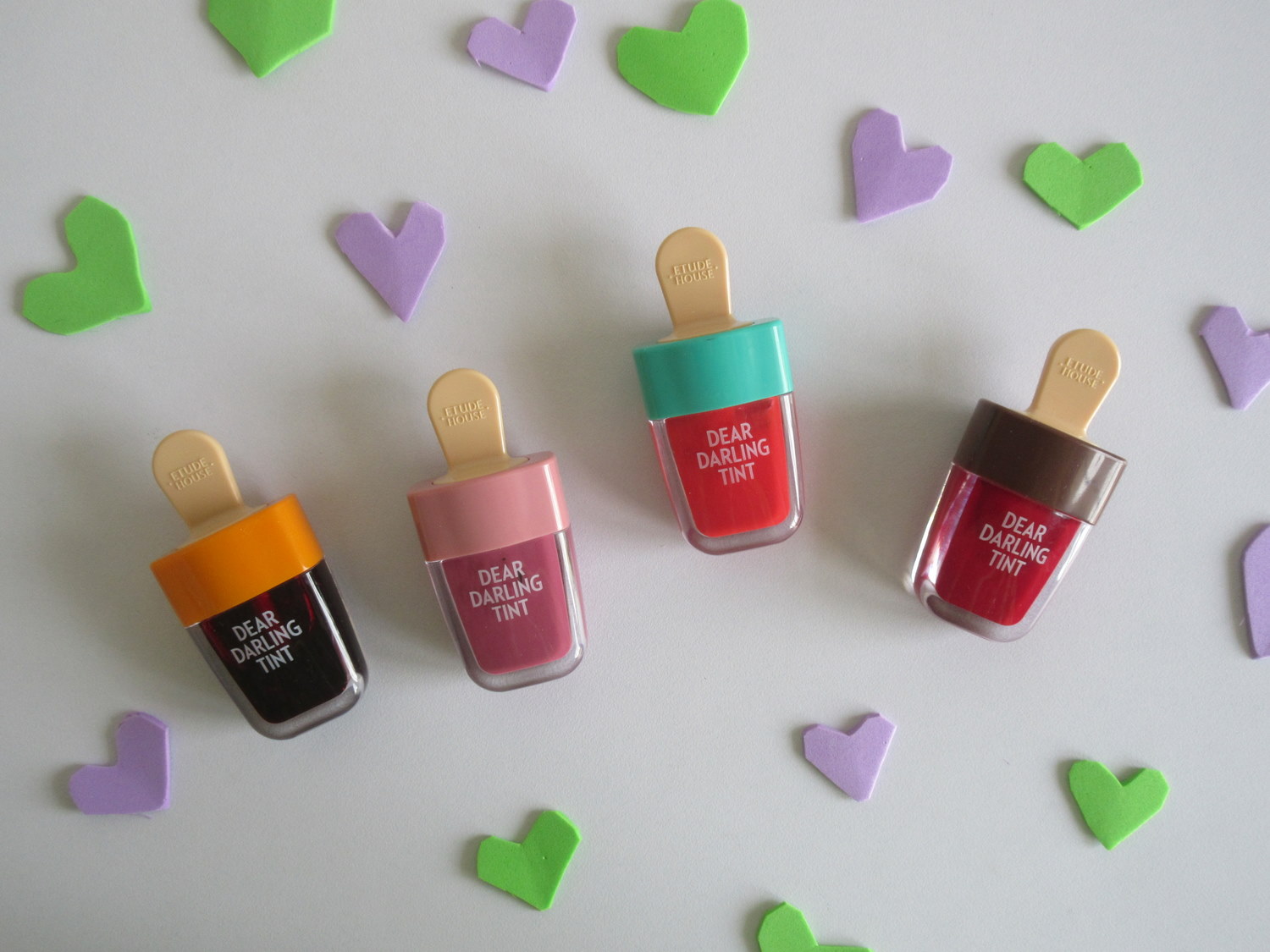 I picked up a few more of these because I adored the formula.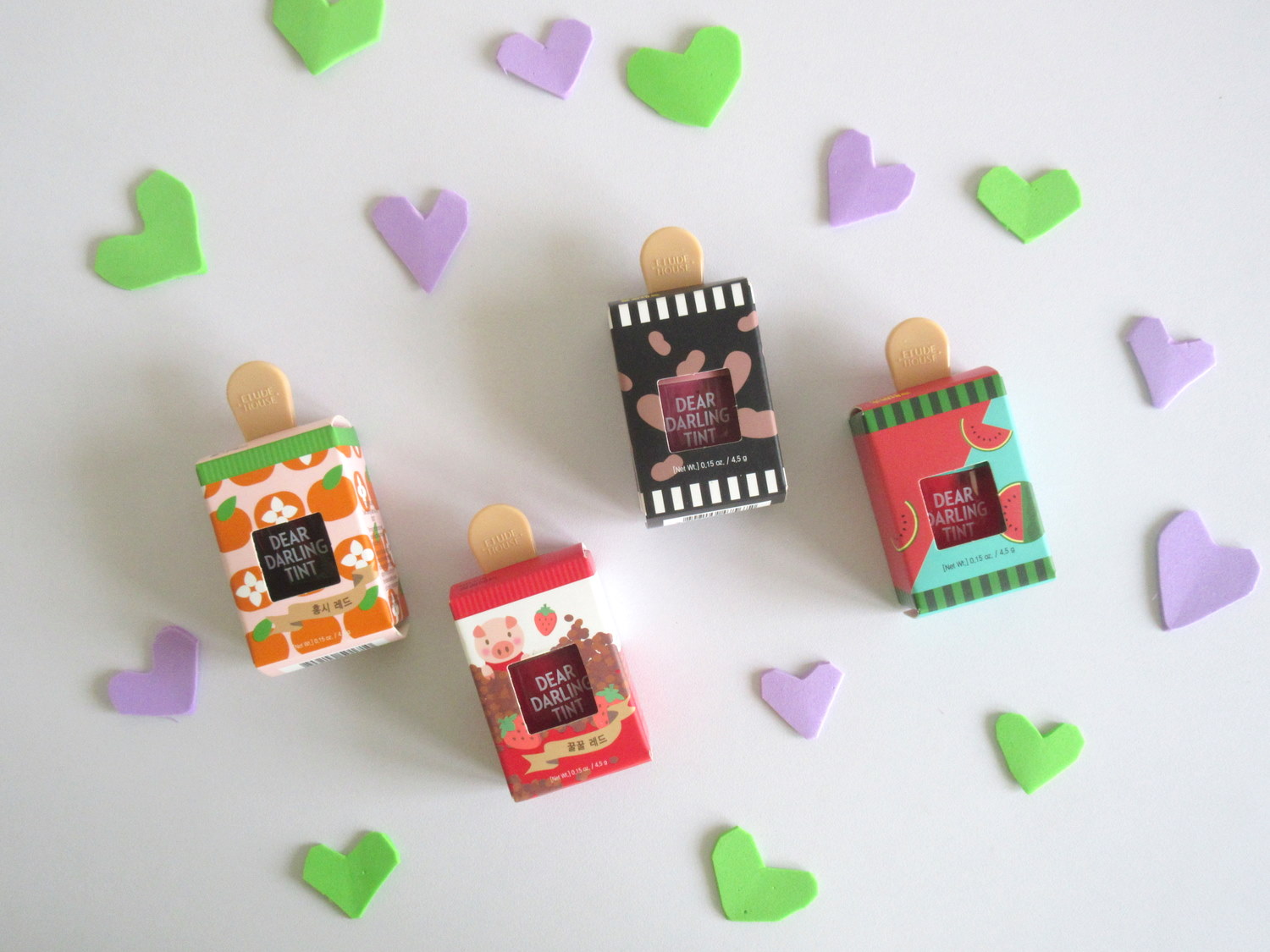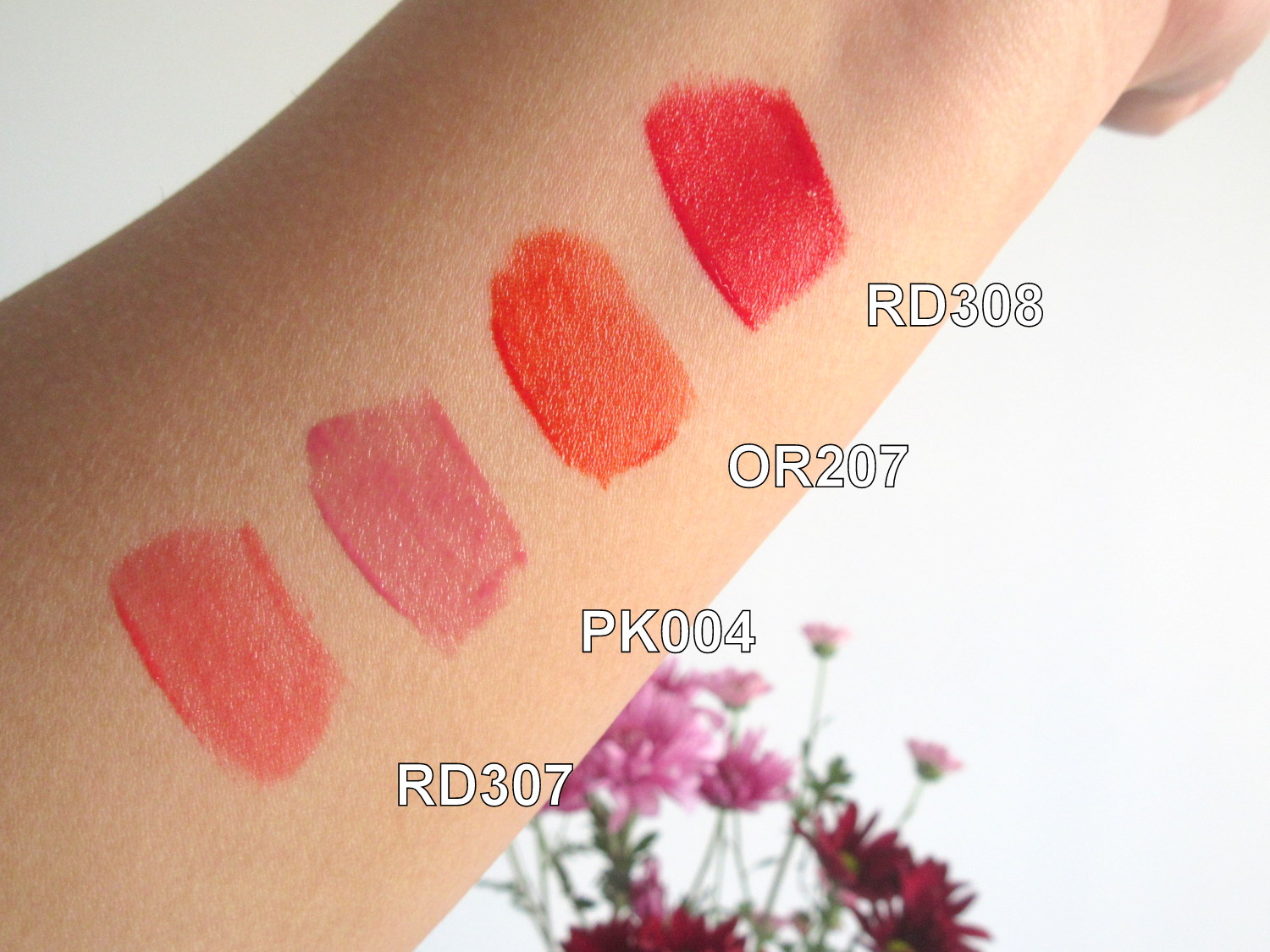 I have another Quickie post on the shade OR205.
The packaging is super adorable, as you can see.
The consistency is the same across all different shades in the line. They all have a gel consistency and they all go on easily. They all have a glossy finish and have average longevity (most stain the lips). They are easy to reapply. They all smell like grape juice. The scent isn't too overwhelming and eventually dissipates. They are all comfortable on the lips as well.
I have noticed a difference between the first line that came out, S/S 2017, and the second, F/W 2017. The Spring-Summer colours are rather sheer but can be built up. The Fall-Winter colours have much higher colour pay-off and last longer.
RD307 Watermelon Red – S/S shade. A light peach-red. The red becomes more apparent when layered.
PK004 Red Bean Red – S/S shade. Stains the least. A wearable cool-toned mauve pink.
OR207 Hong Red – F/W shade. A rich orange-red.
RD308 Honey Red – F/W shade. A vibrant red that looks deeper the more you layer it.
∴ You could definitely give these a go. The formula is nice, the colours are pretty, they are affordable and they look like ice-cream.
PRICE AND QUANTITY: $3 – $5, depending on where you purchase it from, for 4.5 grams of product (that is approximately 193 INR to 322 INR).
AVAILABILITY: TesterKorea, iBuyBeauti, RoseRoseShop, BeautyBarn etc.