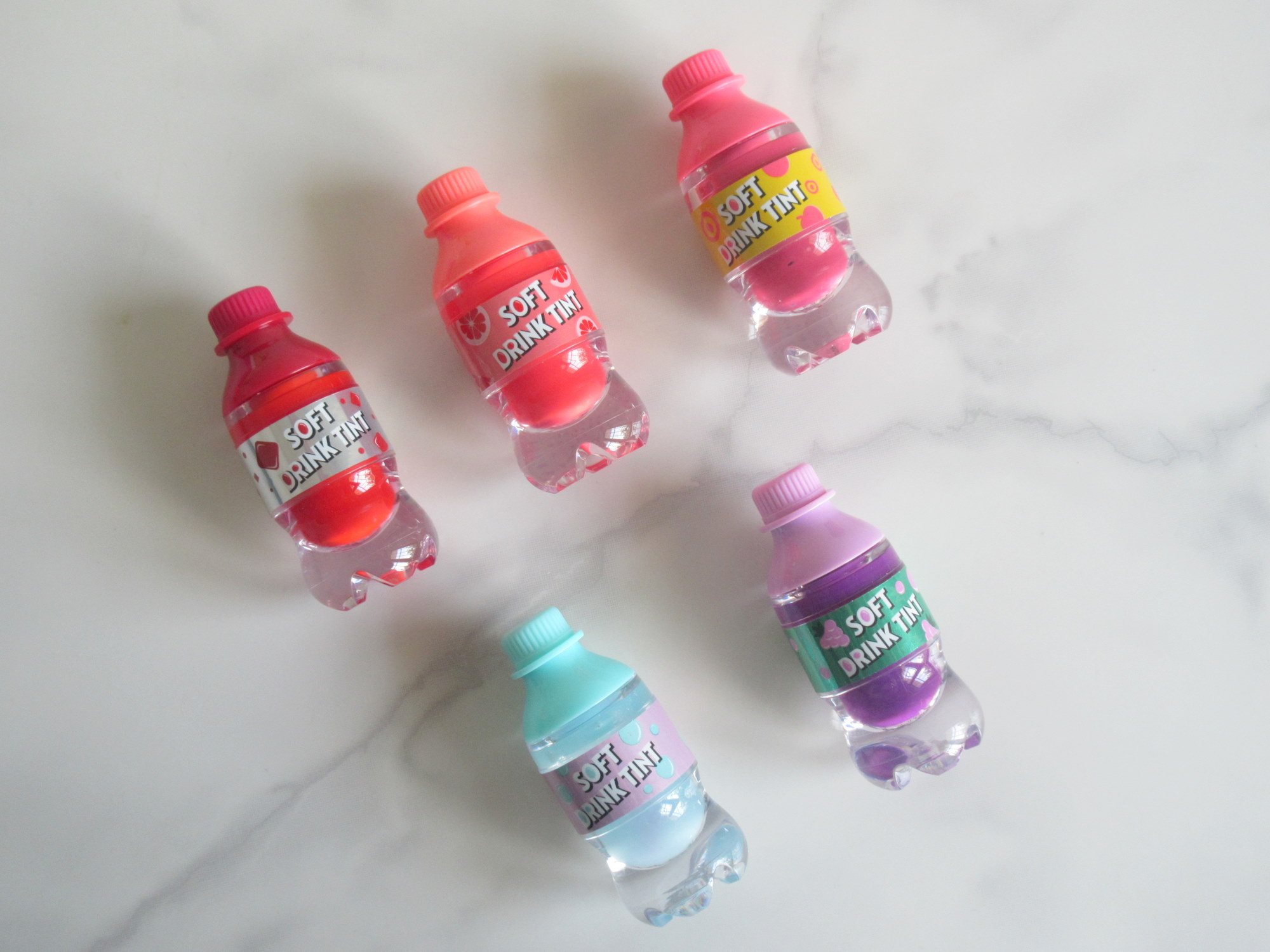 I really am trying to get my shit together, trust me. The fact that I'm typing this review at all is proof.
THE BACKSTORY: I reckon Etude House was so over the moon with the ridiculous success of their Ice-Cream Tints  – and rightfully so – that they immediately called for a Board Meeting to come up with the next best tints. What we get as a result are these adorable tints in soda bottle packaging. Not only that, the formulation has improved tenfold.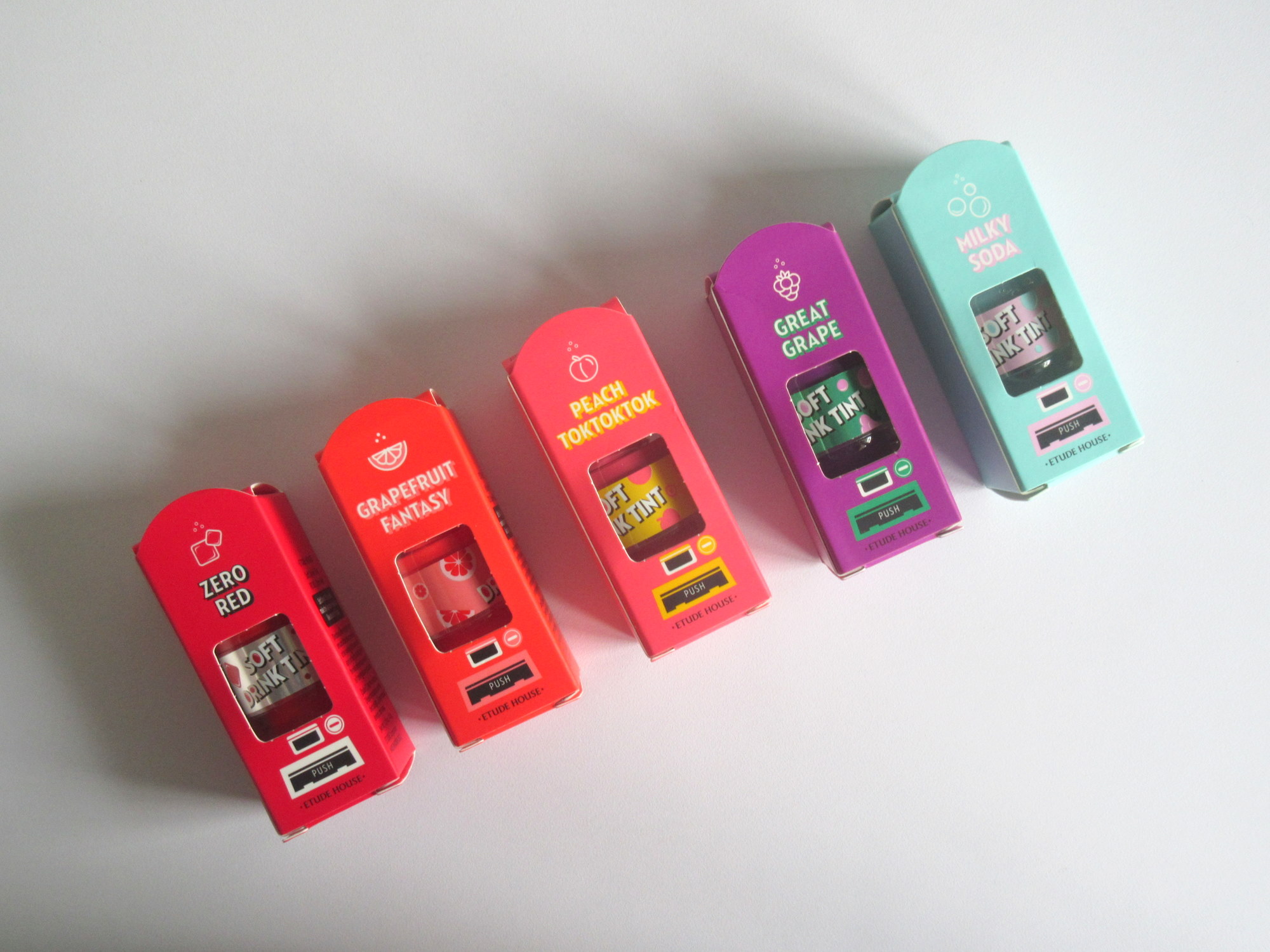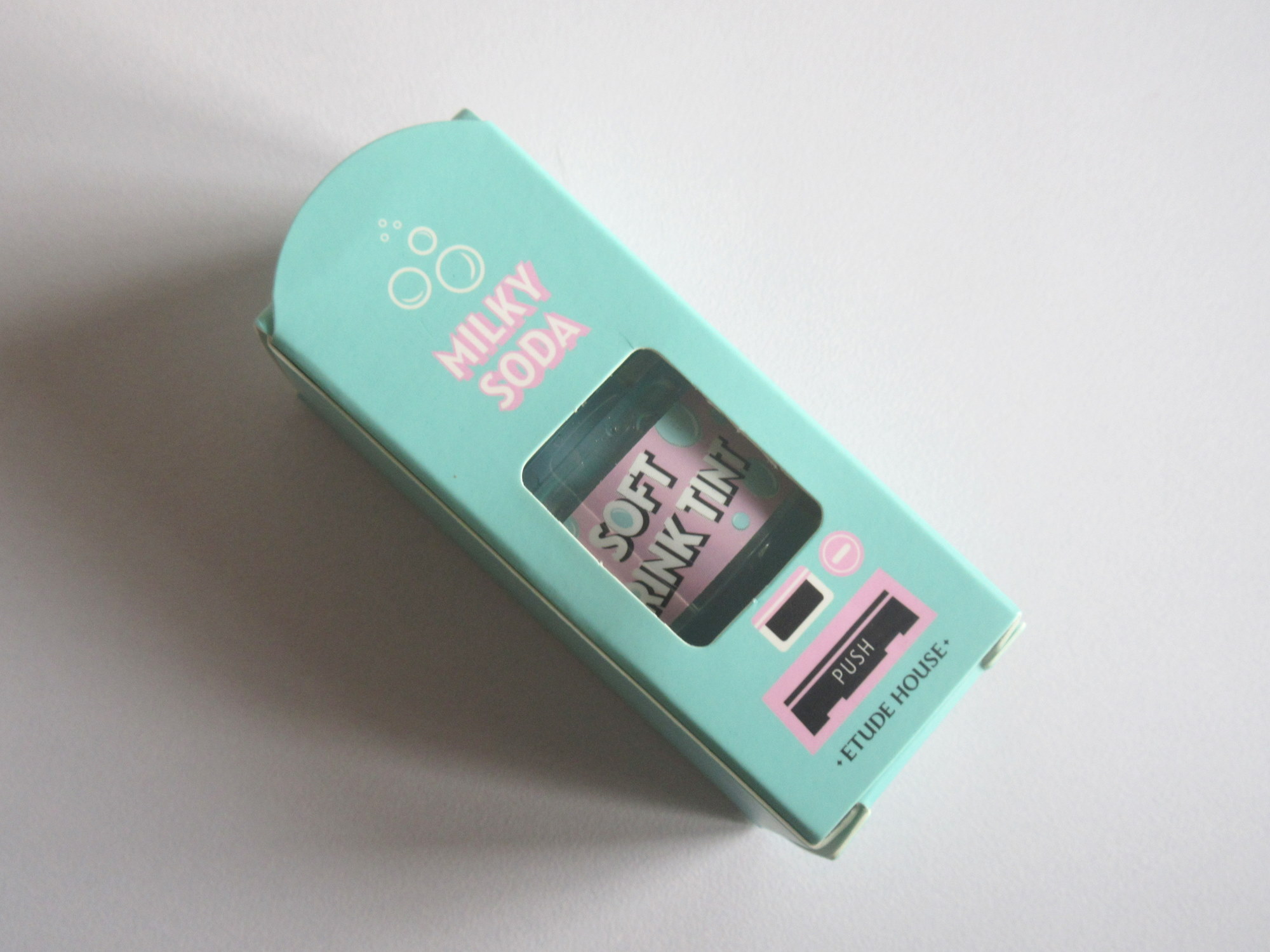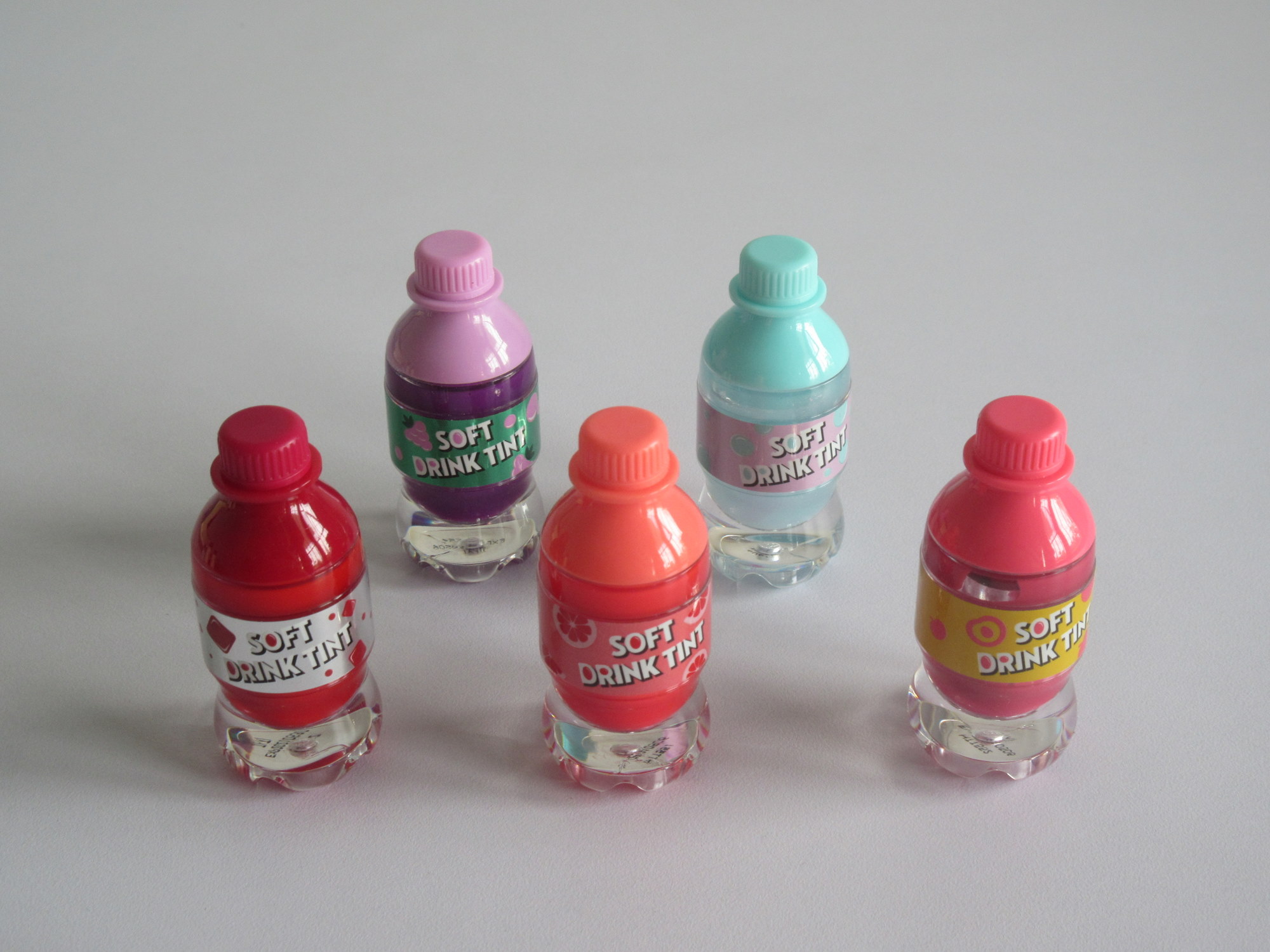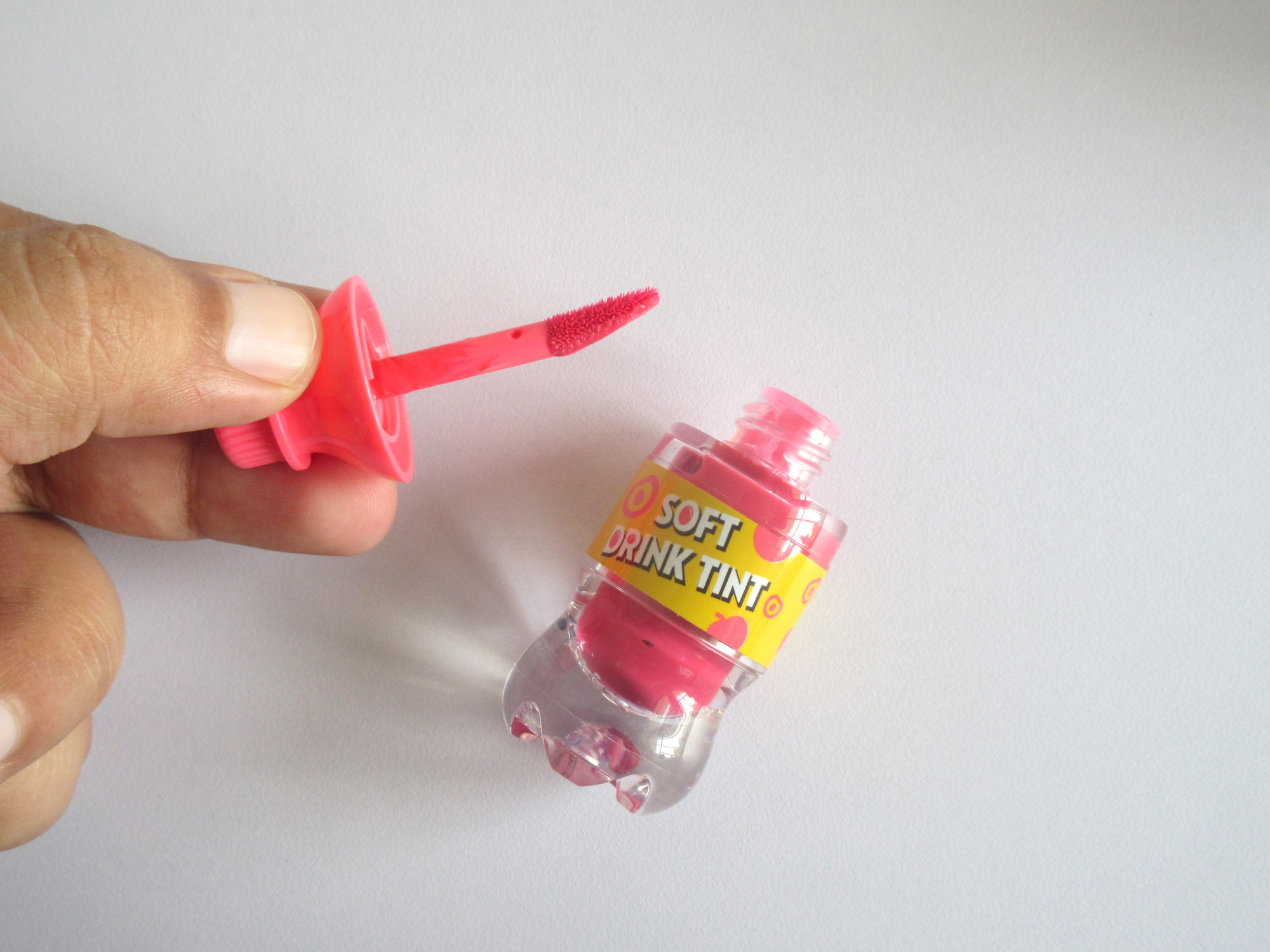 THE PRODUCT: These tints are nothing like the Dear Darling Water Gel Tints. In fact, they're more like the tint I reviewed from The Face Shop previously. That means, they are kind of a hybrid tint. I like calling these water-gel tints hybrids.
As you can see, Etude House excelled with the packaging this time around as well. Since the tints are packaged to look like bottles of soda, the cardboard box that they come in resemble tiny vending machines. Peripera also has similar looking tints but the packaging isn't nearly as cute as these.
Anyway, these tints have a regular, run-of-the-mill doe-foot applicator.
I love how vivid these tints are – the pigmentation is top-notch and they are almost fully opaque. For the most part, what you see is what you get. They go on smoothly, like a Gel Tint, and they actually dry down to a semi-matte finish, which is something you wouldn't typically expect from a Tint. They also wear well throughout the day and are quite long-lasting.
Like I mentioned before, the consistency of these are like a Water-Gel hybrid. They are as pigmented and smooth as Gel Tints and are as comfortable and durable as Water Tints. Best of both worlds.
All the different shades have corresponding scents. The scents are inspired by fruit juices and fizzy drinks and hence smell quite delicious. Those with sensitive noses needn't worry, the scents dissipate in a moment's notice.
I don't have anything bad to say about these tints. They truly are quite lovely. They are pigmented, wear well, are long-lasting and comfortable.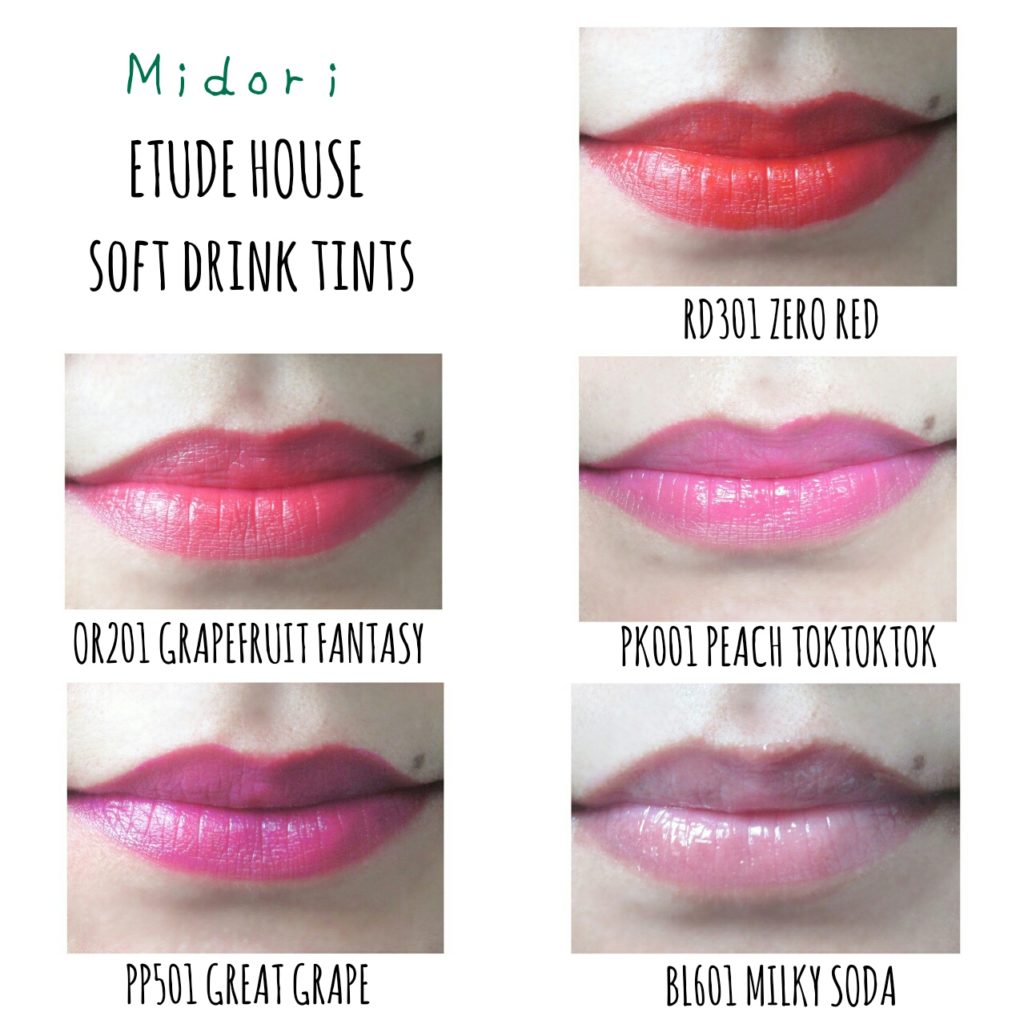 SWATCHES AND SHADES AVAILABLE: There are 5 shades in this collection at present, 4 of which are tints while the remaining one is a gloss.
'RD301 Zero Red' – This one is a warm tomato red hue. It smells like Coke Zero. No, seriously.
'OR201 Grapefruit Fantasy' – This one is a grapefruit-orange red colour and smells like Orange Pop (think Fanta, Mirinda etc).
'PK001 Peach TokTokTok' – This is a warm peachy pink. It smells like peach fruit juice.
'

PP501 Great Grape' –

This is a blue-toned purplish pink. Let's call it a purplish fuchsia. It smells like grape juice. This shade is a little tricky and can be patchy.
'BL601 Milky Soda' – This is the only gloss in the collection. It's a super wearable, non-sticky clear blue gloss. It reacts to the warmth of your body and turns pinker depending on your body temperature. It also has a few specks of glitter running through it. It can be used as a lip-topper and can be worn alone just as easily.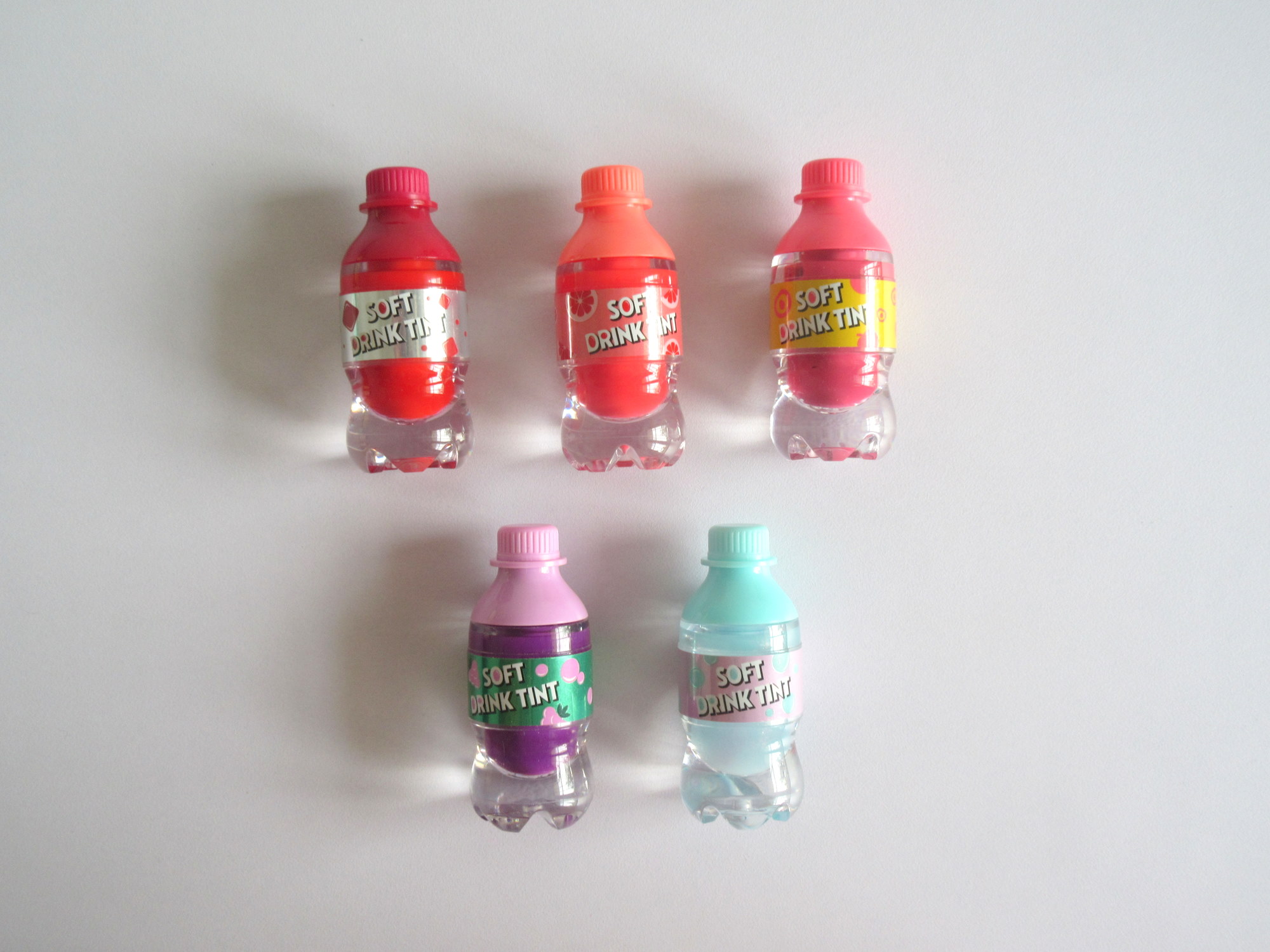 PRICE AND QUANTITY: 7500 KRW (roughly 481 INR) for 4.6 grams of product.
AVAILABILITY: TesterKorea, RoseRoseShop, Cosmetic-Love, Jolse etc.
♥ OVERALL: These are great. These are cute. Inexpensive too. What else could you possibly ask for? Special thanks to @dasnitisha for her contribution to this post. She bought RD301, OR201 and PK001 and without her, I wouldn't have been able to showcase the full collection. So, thank you.
Etude House Soft Drink Tints.
Pros
Super comfortable on the lips.
Goes on smoothly, dries down and adheres well to the lips.
The packaging is adorable.
They are very pigmented and nearly fully opaque.
They wear well throughout the day and are quite long-wearing.
Cons
The shade selection is a little too generic. Hopefully, they'll expand soon.
Availability is an issue.