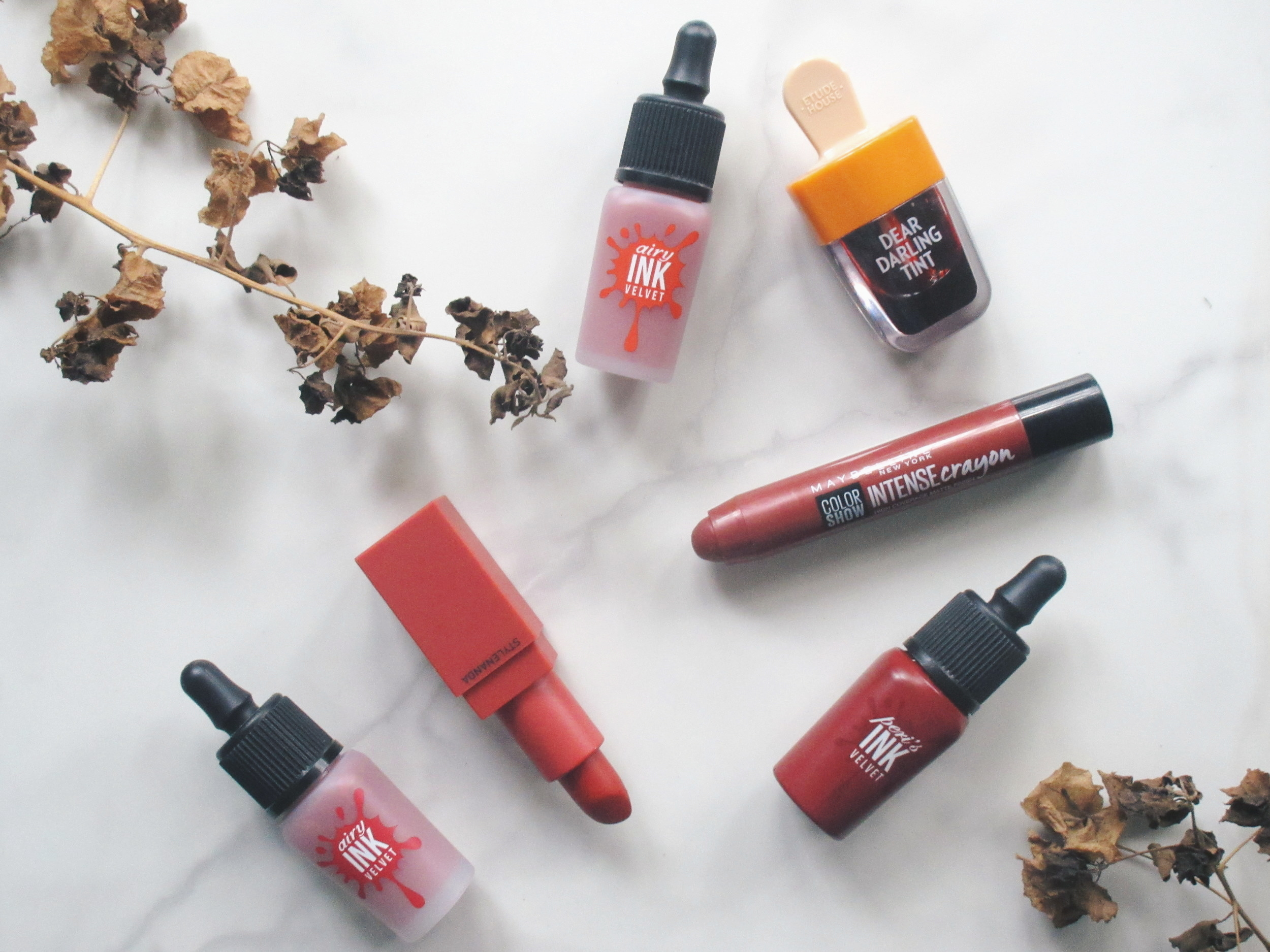 Hello, hello. Yes, I'm still alive and well. Since you're reading this, I'm presuming you are too. Look, I won't be making any more empty promises so let's just talk about some pretty lipsticks.
Lately, I've been finding myself gravitating towards a spectrum of colours that seem to represent autumnal foliage. Shades of terracotta, earthy reds, deep brown and rusty oranges. Colours like these are warm and cosy, and with sweater weather coming our way these kinds of hues are the way to go. Here are some of my absolute favourites.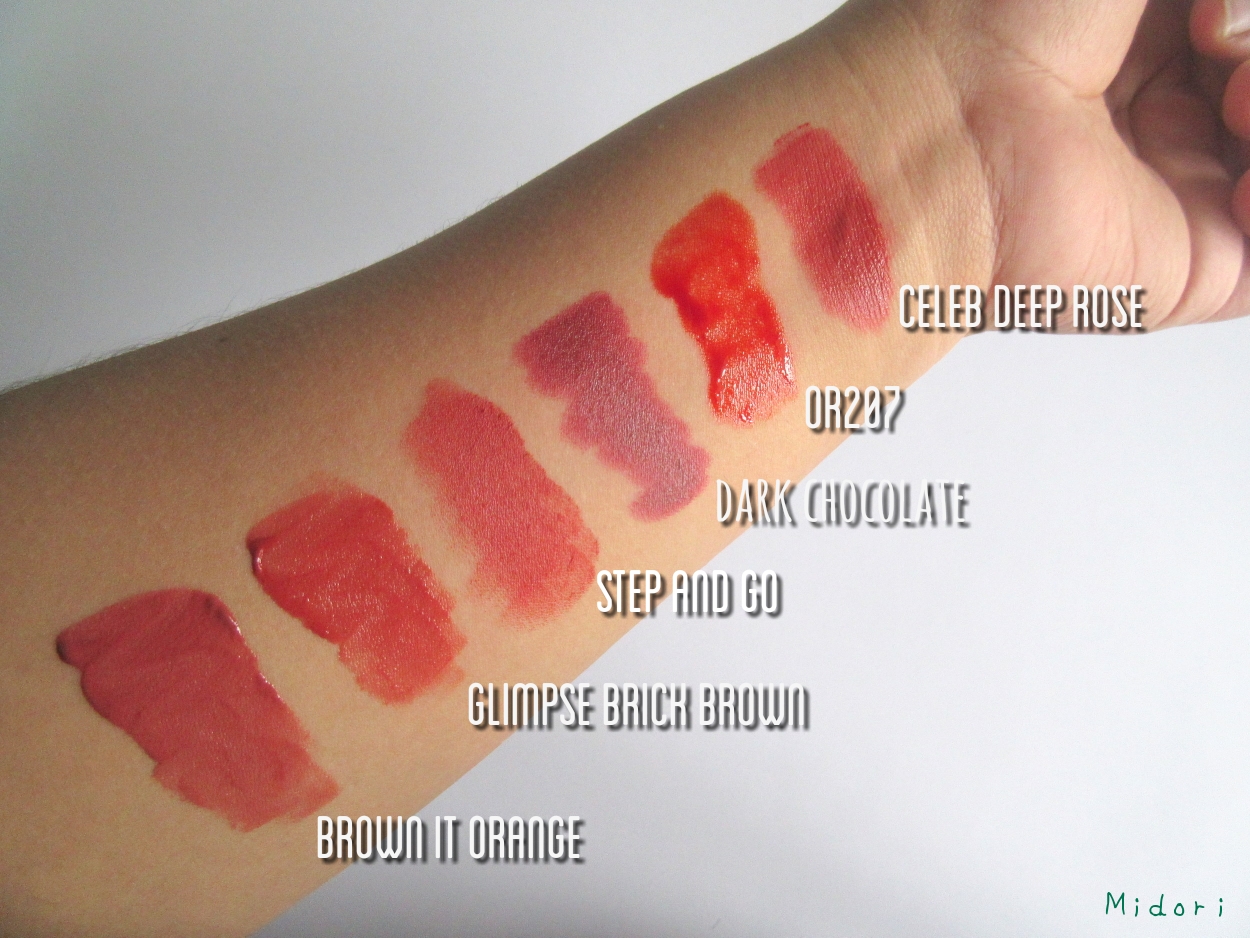 If you simply want to dip your toes into this Lip Mood, you could start out with sheerer formulas that will be easier for you to manipulate into something you are comfortable with. Water Tints or build-able lip colours will be the way to go. The Etude House Dear Darling Water Gel Tint in the shade 'OR207' is a deeper shade of a orange with rusty undertones that will flatter just about anyone.
Maybelline's Color Show Intense Lip Crayon is a formula I adore. The Lip Crayons are pigmented, soft, opaque and long-wearing. However, what's even better is that they can be sheered out – you can just blot them on some tissue after application. The shade 'Dark Chocolate' is a rich chocolate-brown colour with red undertones. The red in it makes it easier to pull off than most other browns.
Both the Etude House tint and the Maybelline lip crayon are affordable options.
Since the season is such that dry lips will definitely be your concern, moussey formulas will be easier to whip out to apply and re-apply as you desire. For that, Peripera is, undoubtedly, unbeatable. Their Airy Ink The Velvet formula is like whipped cream for the lips. The shades 'It Brown Orange' and 'Glimpse Brick Brown' are two shades that fit this particular Lip Mood. The former is a touch more nudish or brownish, if you will, while the latter is peachier.
The original Ink The Velvet range also has a gorgeous shade that fits the memo. The shade 'Celeb Deep Rose' is a brick-nude that is super flattering. The formula is also A+.
A more expensive option is 3CE's Mood Recipe range. The entire range has quite a few colours that will be comfortable under the 'Autumn Leaves' umbrella but it's shade '#222 Step And Go' that has been picked out for the day. The formula can be a little tricky – since it is matte – but this terracotta-red shade looks stunning and can be forgiven just for that.
This has been my Lip Mood lately, what's been yours?
P.S. I sound terribly awkward in this post. It really has been a long time, huh?