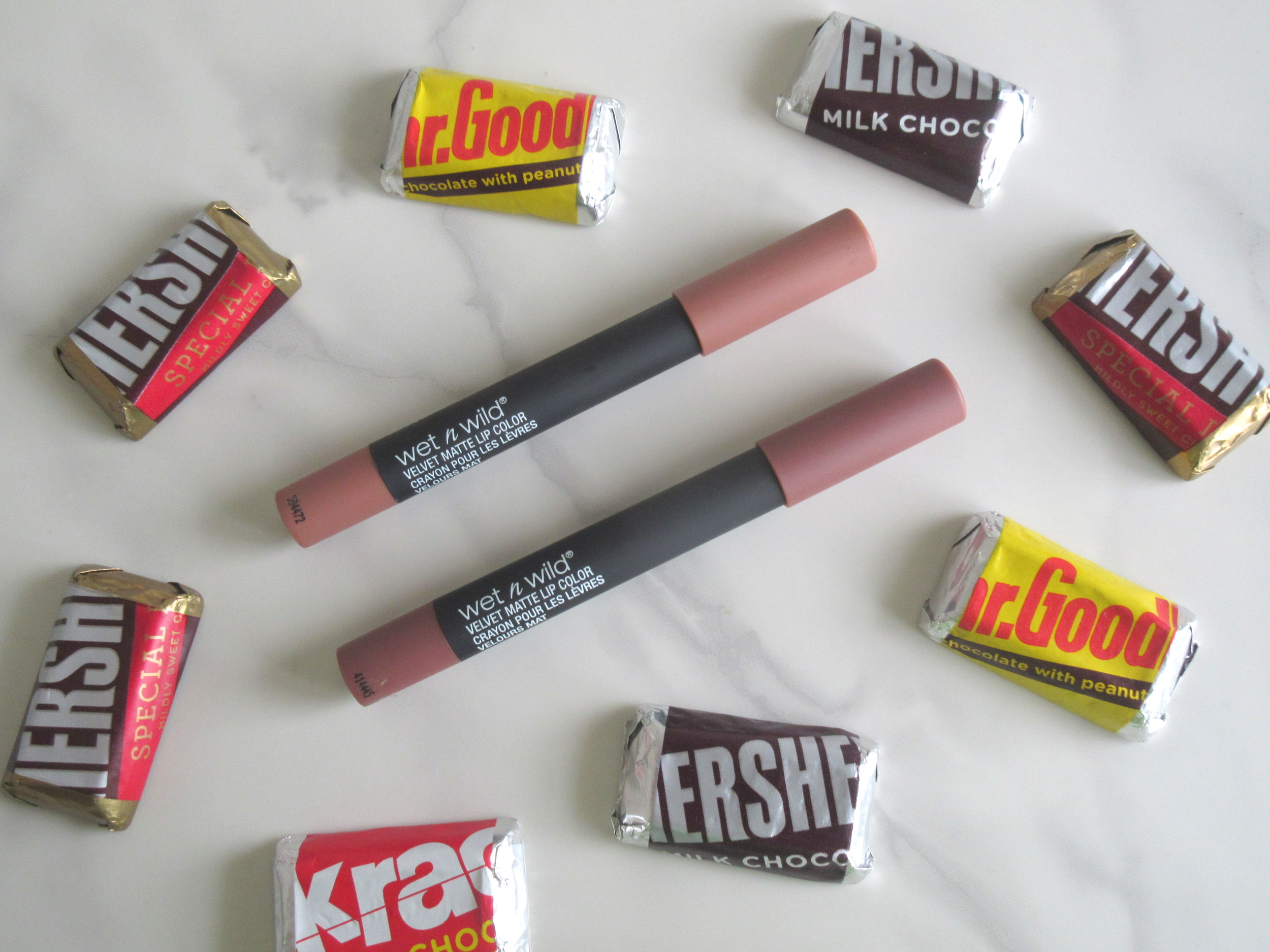 Let's do a Quickie on these two Lip Crayons I picked up recently.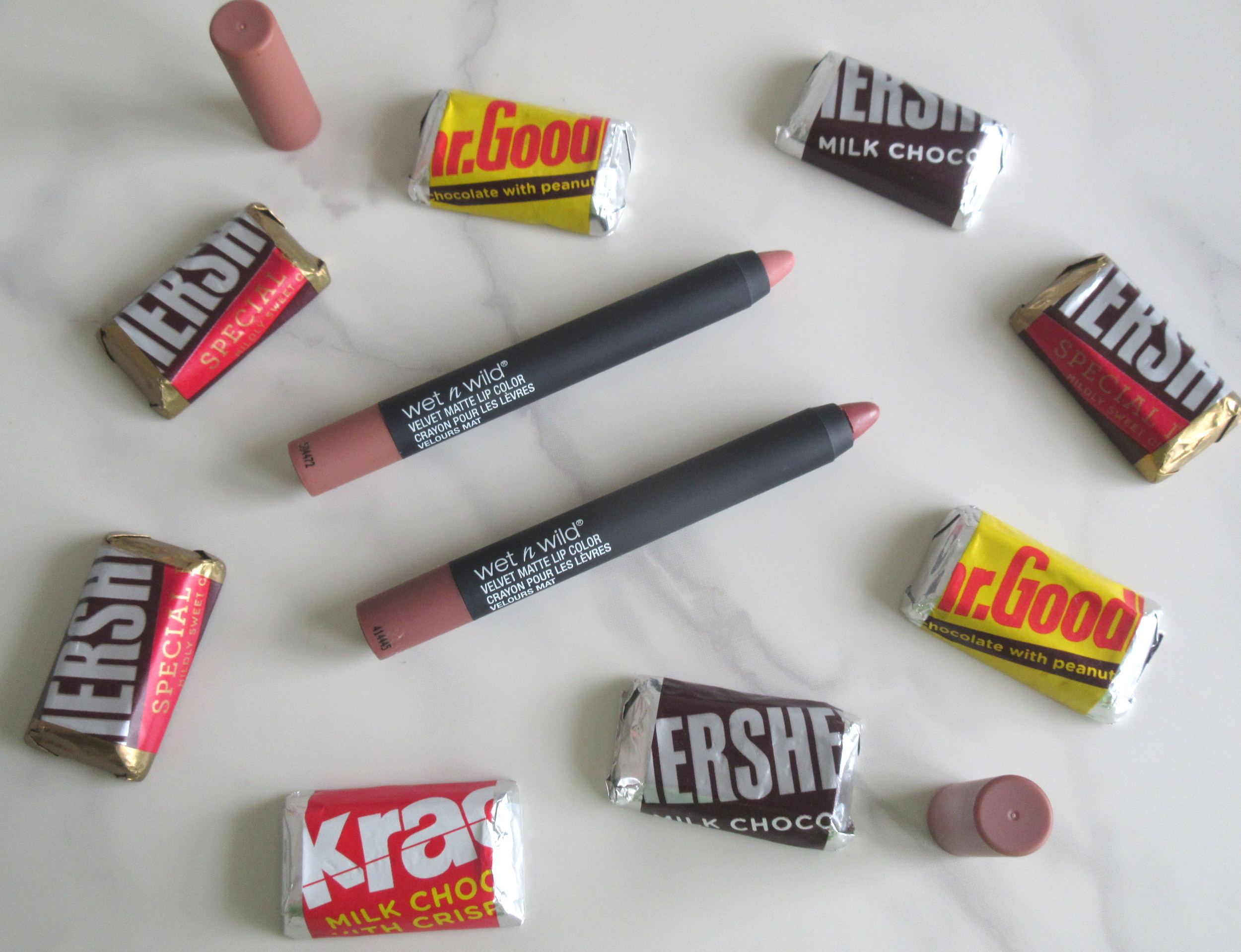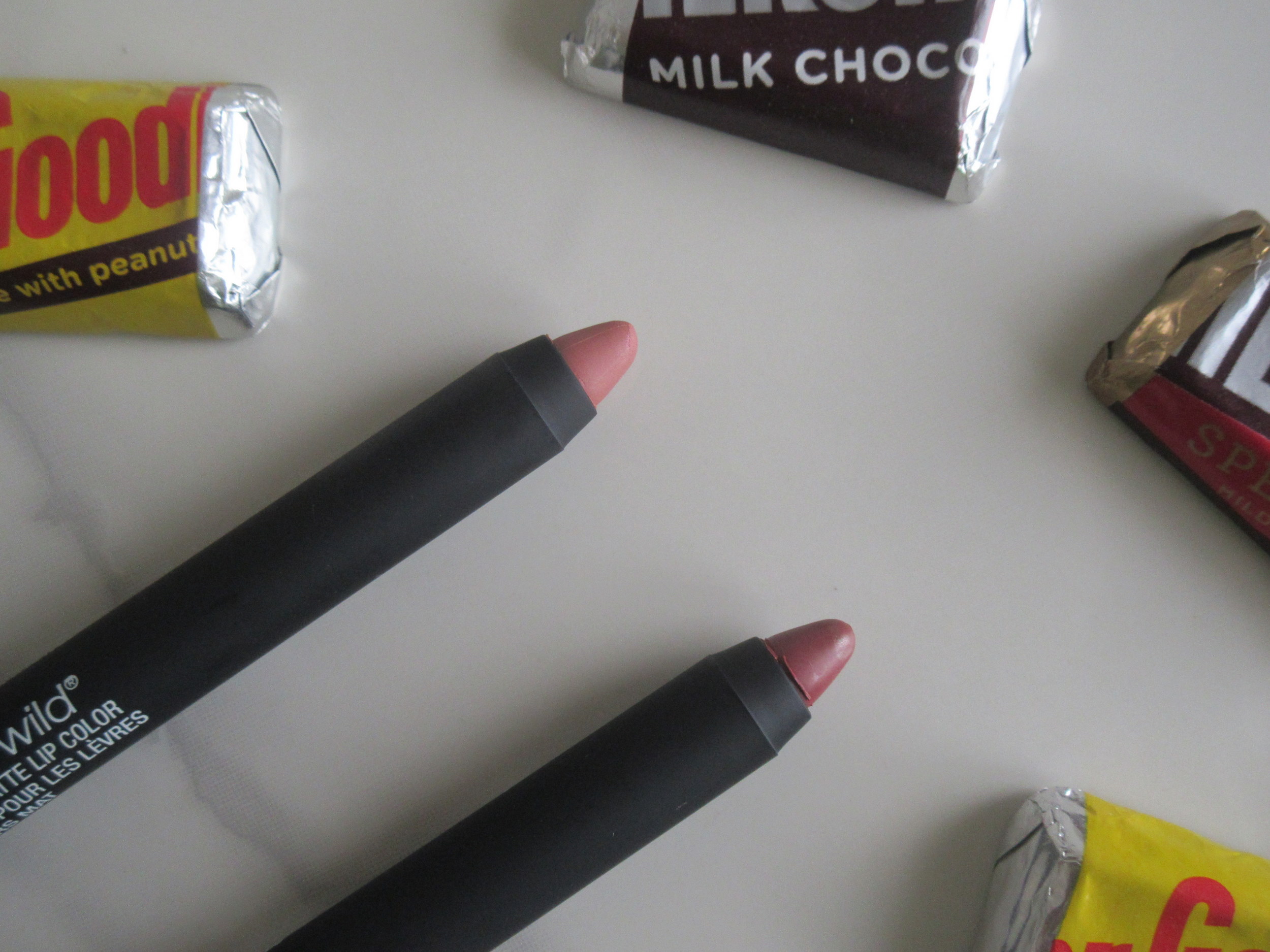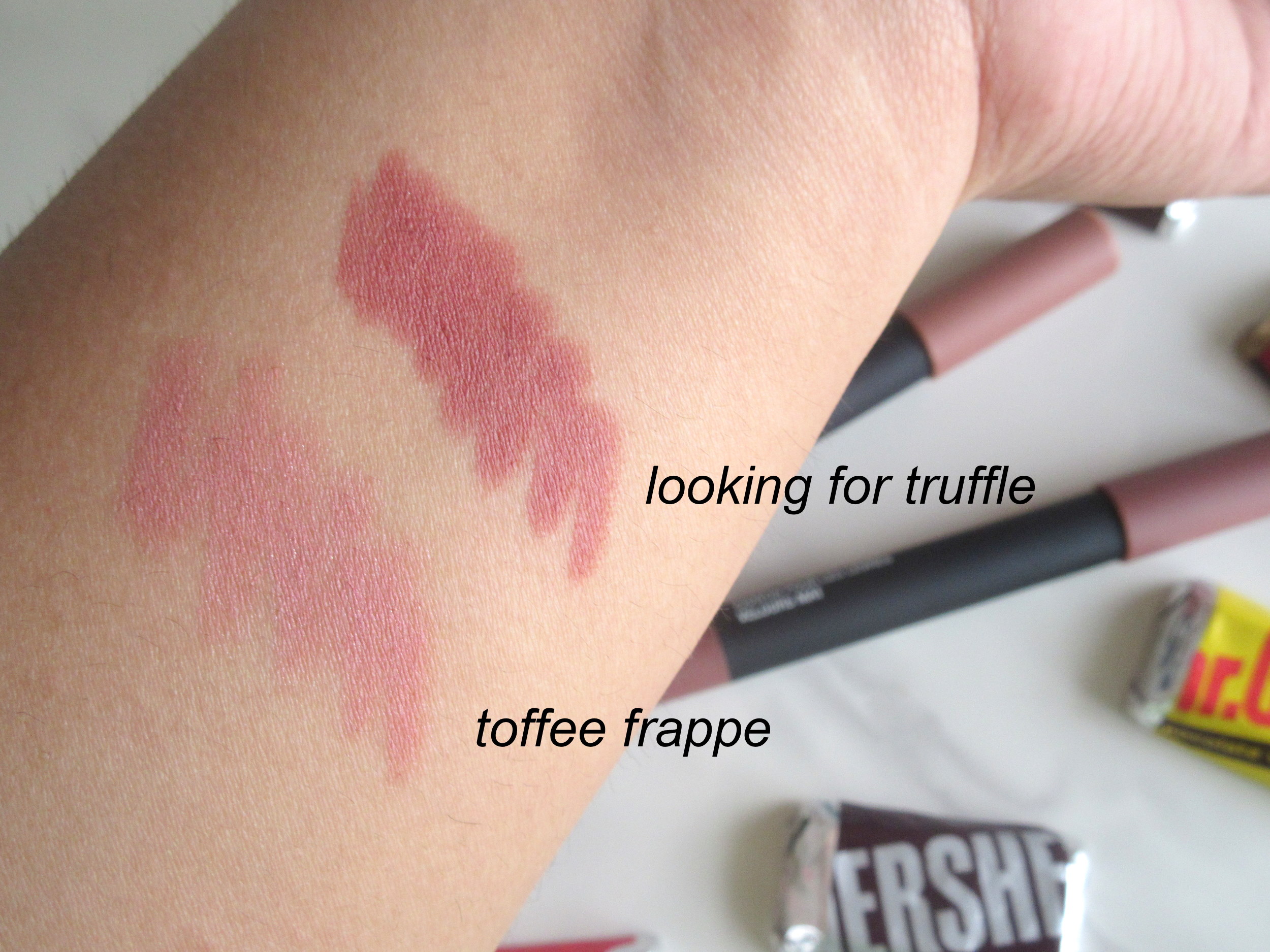 These come packaged like your standard Lip Crayons. The components are slim and have colour-coded bottoms. What's more, they're retractable. While they don't twist all the way down (hence enhancing the chance of a potential product squish), they're just more convenient because they're retractable.
They are pigmented but not too opaque so you may have to go over your lips a couple of times to reach optimum coverage. Other than that, they go on quite smoothly and don't tug or skip. However, they don't last too long on the lips and aren't transfer-proof. They also have that generic, unpleasant lipstick scent but it isn't strong enough to overwhelm you.
I really like the muted colours in this range and I reckon they'll be quite popular among students.*points at self*
The finish is matte but it's quite velvety and comfortable. However, these can get drying if you wear them over long periods of time so I would like to, as always, recommend putting a lip-balm underneath and just prepping your lips. They also accentuate lip-lines over time but it's nothing a little balm or gloss can't solve.
These are also very affordable. I got them on sale which made them even more pocket-friendly. But it does come with a price since one of my Lip Crayons already fell out of the component. I stuck it back in and am just careful with it now. If that were to happen to you, push the product back in and pop it into the freezer.
Anyway, the two colours I got are 'Looking for Truffle' a.k.a. the one that broke and 'Toffee Frappe'.
'Looking for Truffle' is a muted yet somewhat deeper brownish nude. I feel like it's a universal shade and will look great on just about anyone. 'Toffee Frappe', on the other hand, is a peachy nude that'll perfectly complement smokey eyes.
∴ If you're on a tight budget but in the mood for a new lip product, these are the answer to your prayers.

PRICE AND QUANTITY: 299 INR for 3.2 grams of product.
AVAILABILITY: Wet n Wild, Nykaa etc.