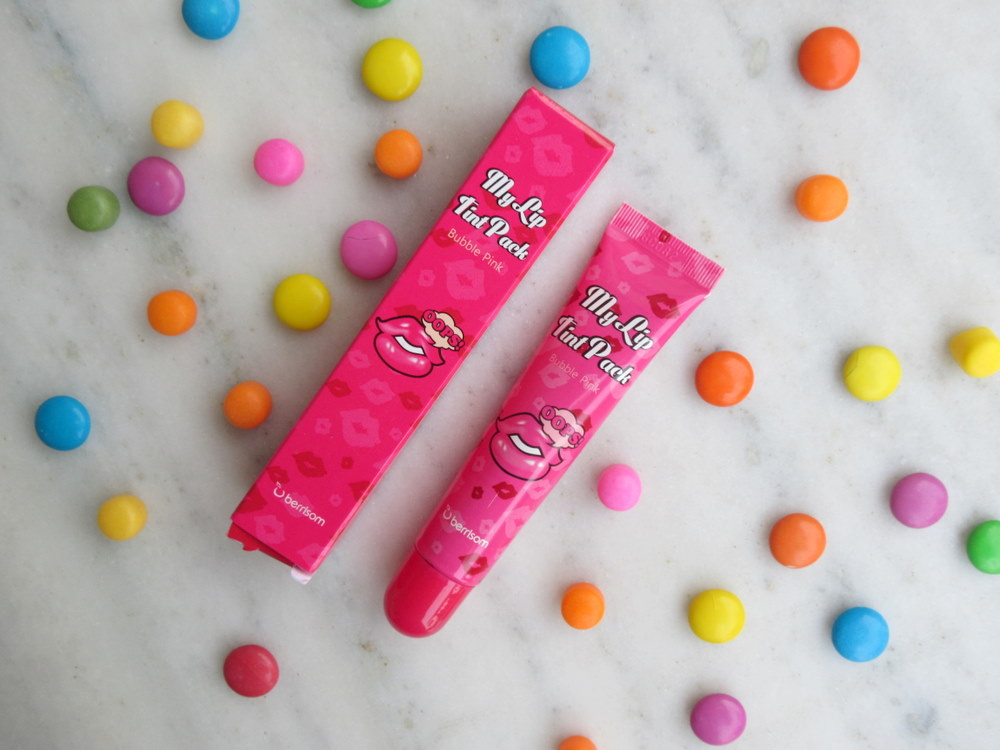 I chose a very finicky product to write about today… I'm sure a lot of you have noticed how "Peel Off Makeup" is all the rage in the West right now. Well, for those of us into Asian Beauty, it's old news.
THE BACKSTORY: I have been seeing these peel-off lip tints online for quite some time now. But what piqued my interest was seeing so many Western Beauty Gurus give these a go and then gag and feel sick in the process. I wanted to see what the drama was all about, really.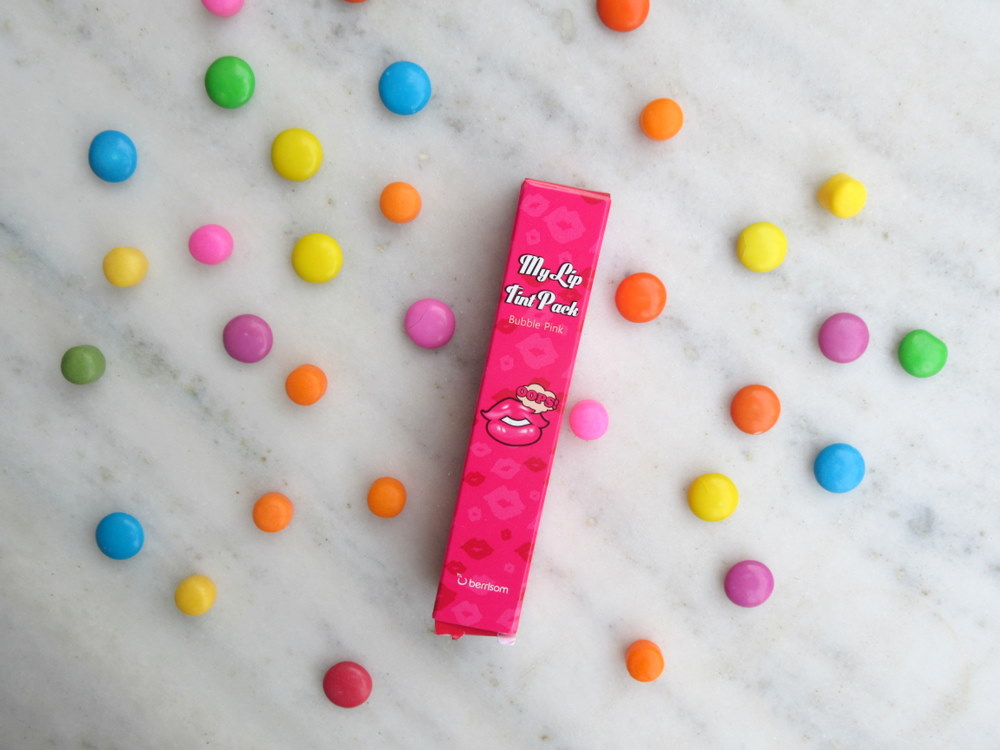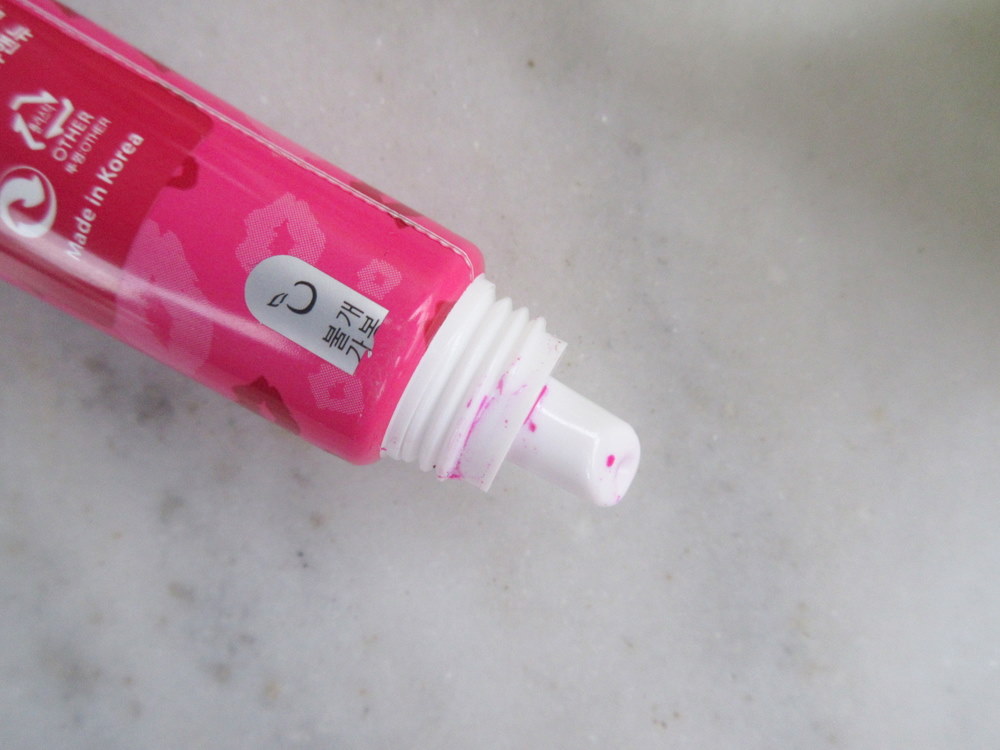 THE PRODUCT: Let me start off by saying it isn't half as bad as the beauty gurus made it out to be. Maybe they like exaggerating things or maybe I'm just used to the shorter end of the stick. That is, if I were to compare to their lives in the New World versus mine in a Developing Country.
Alright, then. The product is contained inside tube packaging that I'm sure we are all familiar with. You just have to squeeze the tube and wait for the product to gush out. The applicator is slanted so it makes it easier for you to apply it on to your lips evenly.
Initially, the product will be a vibrant colour. After you peel it off, most of the vibrancy will be gone too and you'll be left with a pretty, natural-looking stain.
Now, the texture is of the gooey, gloopy sort. Not the most appealing adjectives, I know. But that's the best way to describe the texture. It's like putting a thick layer of jelly onto your lips.
Immediately after application on both the bottom and top lips, you get a handful of seconds to smoosh the product – if you are the type to do so. I definitely am. I smoosh my lips together to work the product and create an even layer. Once it's to my liking, I let it dry.
The ideal time for it to sit on your lips to dry is about 10 minutes. After the 10 minute mark, you should be able to peel it off without any problems. However, if you peel it off before the 10 minute mark or before it has dried completely, you'll be able to feel some sticky residue on our lips. You can get rid of the residue by taking a q-tip/cotton bud/cotton swab and rubbing it off. Or you could just use your fingers.
"Bubble Pink" is a shade which initially appears to be a gorgeous cherry pink shade. However, after you peel it off, the stain you are left with is a lot lighter and appears fresher and more natural-looking. The lighter shades in the range may not show up on pigmented lips at all. So, the darker the shade, the stronger your lips will be stained.
The lasting power is decent. It lasts for 5 hours provided you don't eat or drink anything. If you do indulge in some oily snacks and such, the stain will fade.
The only reason they last for 12+ in the official swatch photos is because, like most swatches, they are done on the forearms. Unlike our lips, they don't not have to stand through eating, tea breaks, constant licking/smooshing and so on and so forth.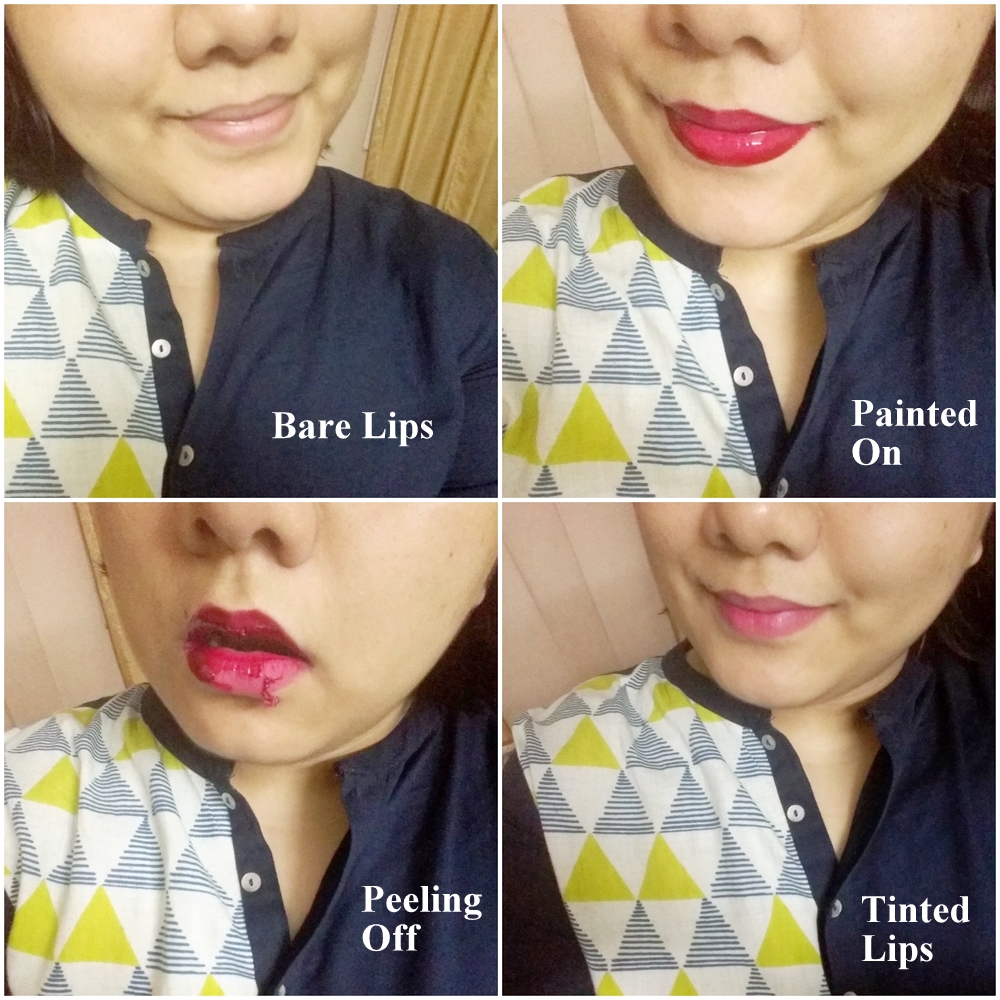 WHAT SHOULD YOU BE WORRIED ABOUT?
Smell? Some of you might find the smell a little off-putting. But it's not something you'll be unable to overcome…
Taste? It tastes extremely salty and sour. I recommend keeping your mouth shut while you do this.
Dry Lips? Dry lips will be fine. Overly chapped lips won't be as good. Moisturise your lips before doing this and then wipe off the excess lip balm with a tissue.
THE POSITIVE ASPECTS: Well, some of you may be wondering… 'Why bother??'…
Honestly, I don't know either. For starters, it's fun. I think it's fun peeling it off… If peeling things off isn't an activity you find enjoyable, I would ask you to get your hands on some Lip Tints. They are basically the same thing, minus the peeling and the near-toxic taste.
SHOULD YOU GO FOR IT? Again, it's your call. If you have time to spare and if you like peeling things off, then, you could give these a go. By all means, feel free. However, be careful not to consume it.
If you're not convinced, check out some Lip Tints instead.
PRICE: $3 to $18 for 28 gms of product (individual piece) OR $95 – $108 (6 Piece Set).
AVAILABILITY: *Individuals* RoseRoseShop ($3.30 – I purchased mine here), Wish Trend ($15), Berrisom ($18)
*Sets* Wish Trend ($95 ON SALE NOW for $41), Berrisom ($108), RoseRoseShop ($19!!)