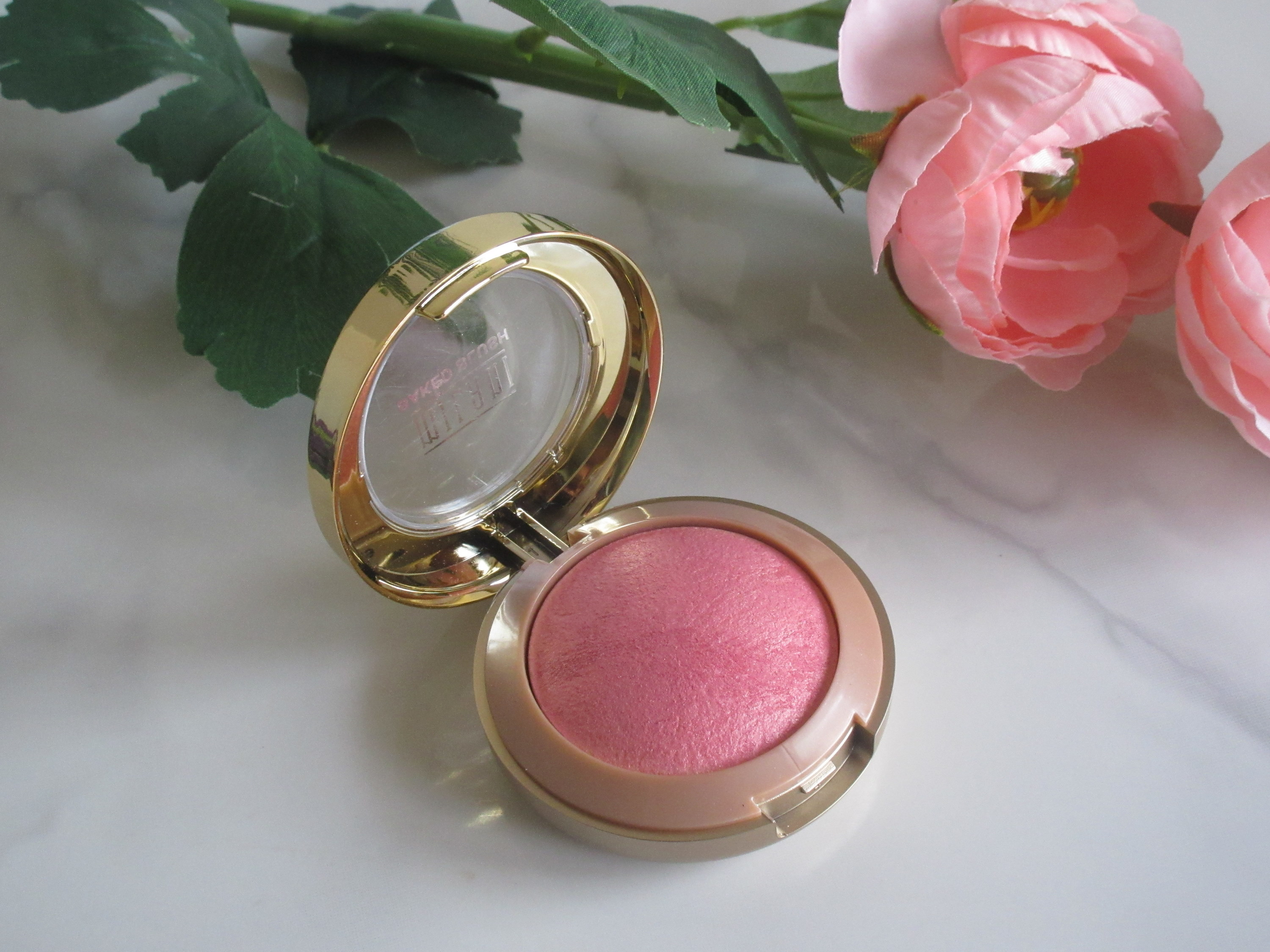 I finally picked up one of the much-raved-about Milani Baked Blushes.
THE BACKSTORY: If you're even the slightest bit into makeup and beauty, chances are, you've heard of the Milani Baked Blushes. If not the blushes themselves, you've probably heard of 'Luminoso'. The shade 'Luminoso' is a bestseller and a cult favourite. I had put off picking one up for the longest time because Milani products have outrageous price-points where I live and they seldom go on sale. Back in January, I saw that there was a 20% off sale and I finally decided to pull the trigger. I figured, if I didn't like the blush, it would hurt 20% less than usual.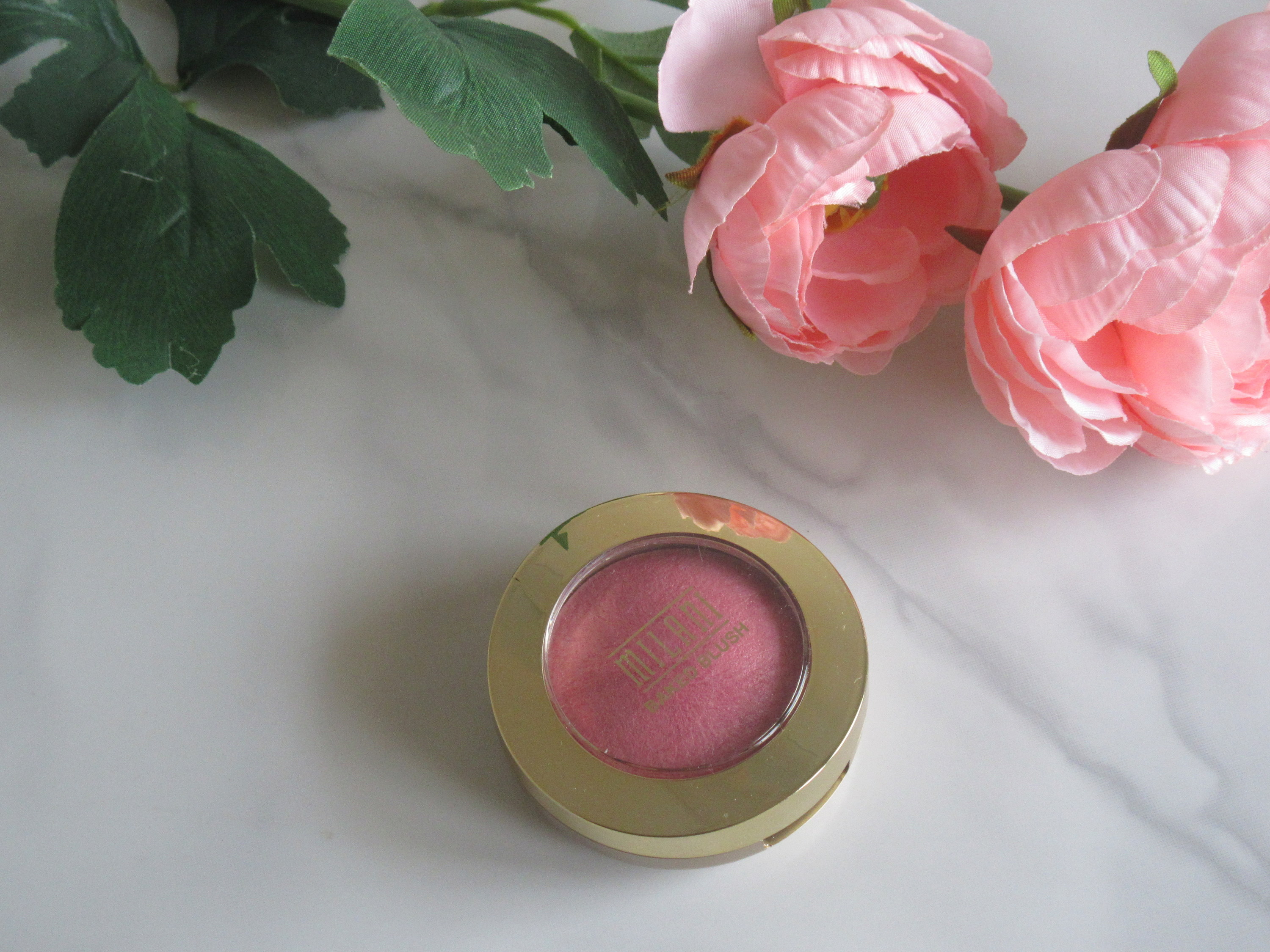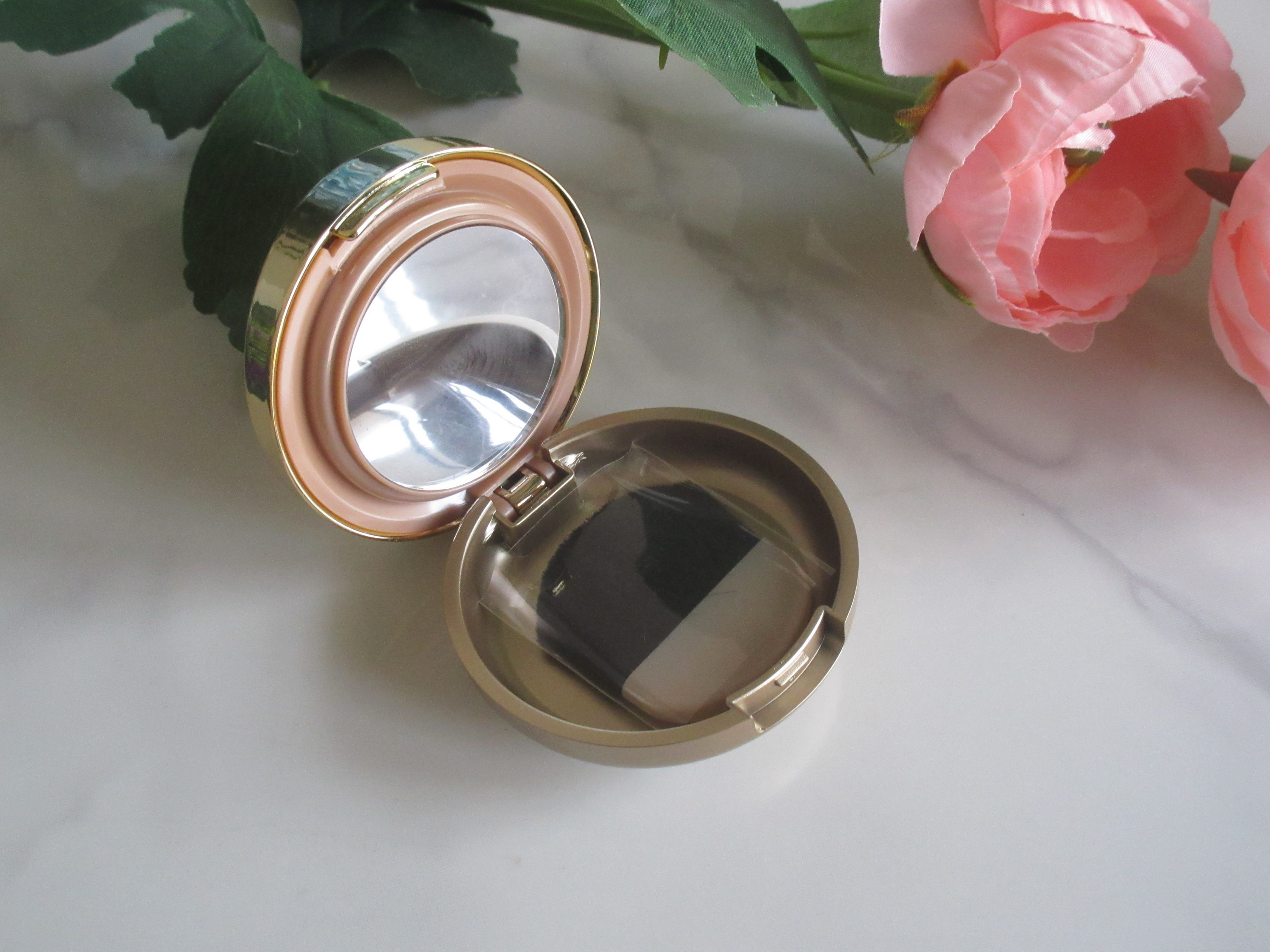 THE PRODUCT: It comes in a shiny golden hued compact with a see-through lid so that you're able to tell the colours apart. The compact is made of plastic but is sturdy. Under the blush, there's a compartment for a really shoddy and scratchy little flat blush brush. I usually appreciate any sort of tool that comes with/in a product but this brush is far too scratchy for my liking. There's also a small mirror in the compartment.
I also feel like there's an initial layer of glitter overspray that you would have to work your way through before you get to the actual blush. This glitter overspray has obnoxious and chunky glitter particles. After a couple of uses, the layer should be used up. Once you work your way through that layer, I've found that the blush is nice and shimmery and not an explosion of glitter.
It is a pigmented blush so a little goes a long, long way. It also has decent longevity. Even if the main colour wears off, the shimmer particles will remain and will play peek-a-boo with you until you cleanse it off your face.
Let me say this – this is a very, very, very shimmery blush. Like most Baked Blushes tend to be. If you're not into shimmer, you're not going to like this.
That being said, it actually looks very pretty on the cheeks. It does look intimidating – especially for the likes of me who are used to little to no shimmer in our cheek products – but it actually applies very smoothly and sits on the face all prettily.
I would recommend a fluffier blush brush if you don't want the colour to be too concentrated. A smaller blush brush would result in a punch of colour across your cheeks.
Also, for a shimmery blush, it doesn't accentuate skin imperfections the way you'd expect it to. It doesn't hide them either. But it definitely doesn't draw attention to them like you'd think it would. That being said, always prep your skin before makeup regardless.
I personally think this blush is a little too shimmery for me to use on an everyday-basis. It looks stunning in photos you take during the afternoon, in the golden hours. The golden shimmers really shine through. But I would only use this on special occasions – say, a wedding where you know there's going to be yellow lighting (or a wedding regardless of the lighting; it packs in the kind of shimmer weddings demand). Or perhaps a lunch on the roof or something like that. If I do decide to wear it on a regular Tuesday, I would use a very light hand and would forgo any highlighter.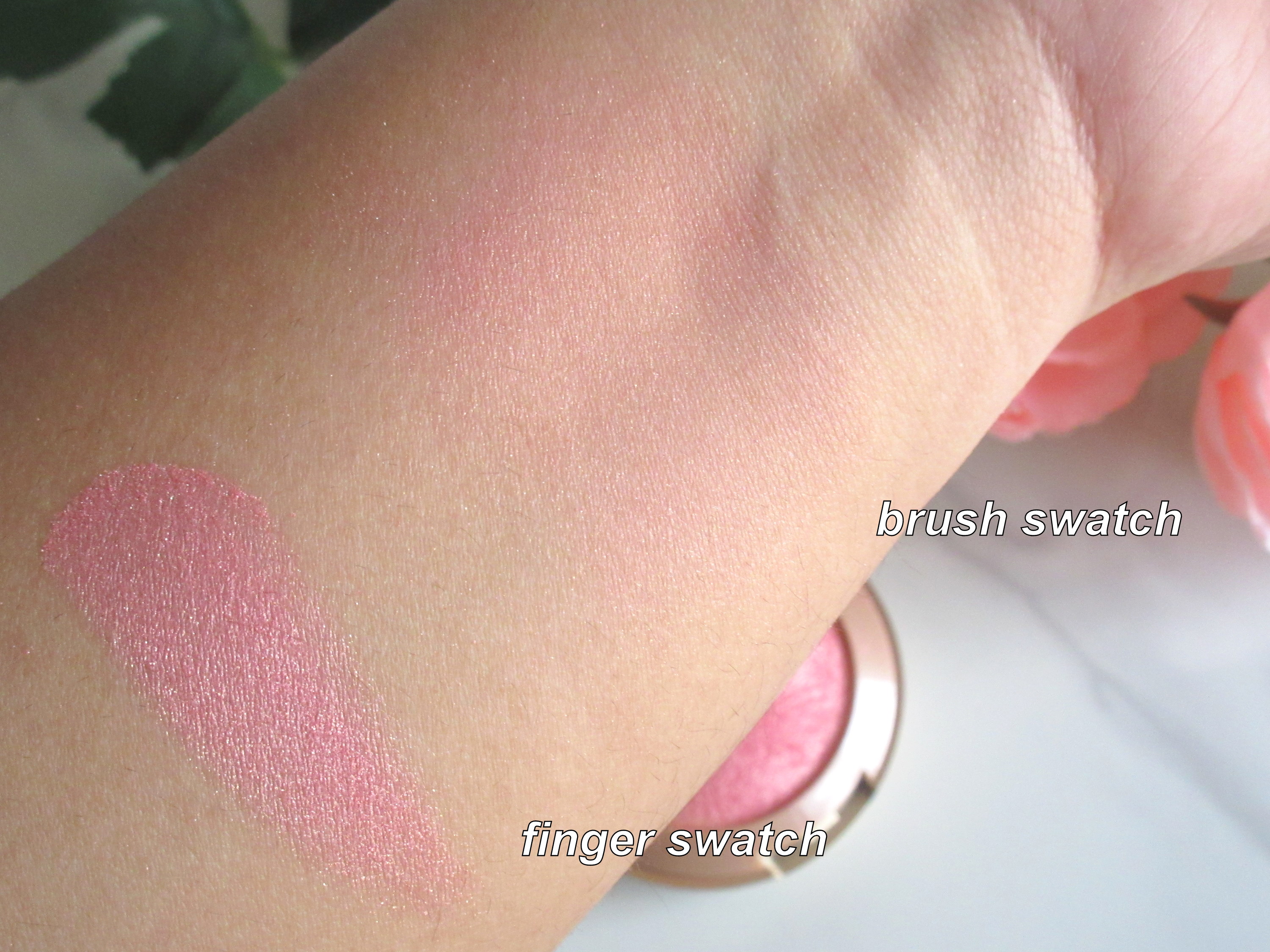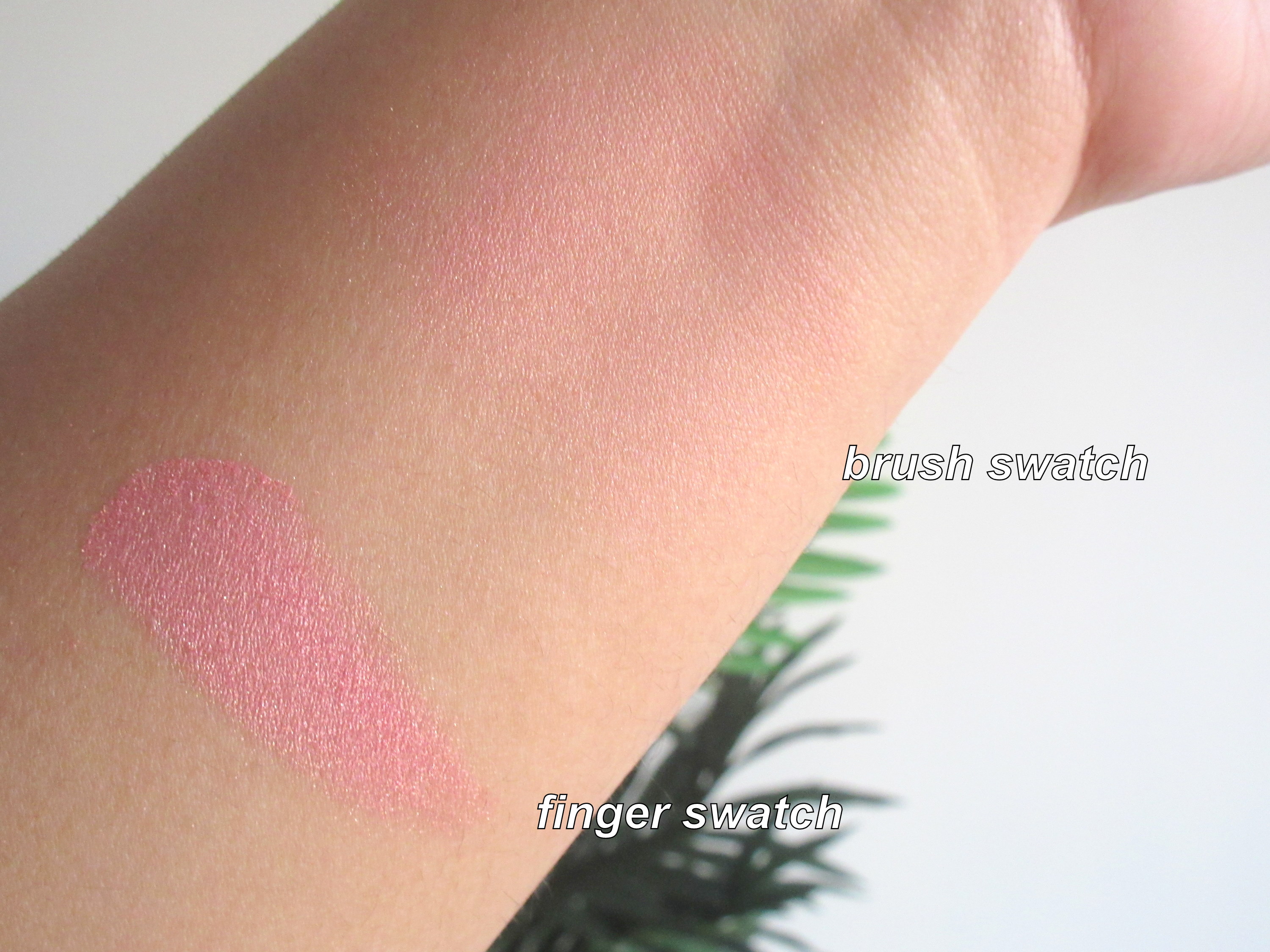 SWATCHES AND SHADES AVAILABLE: There are 12 shades available in the range as of now. I picked up
Dolce Pink – a warm pink with golden shimmer running through.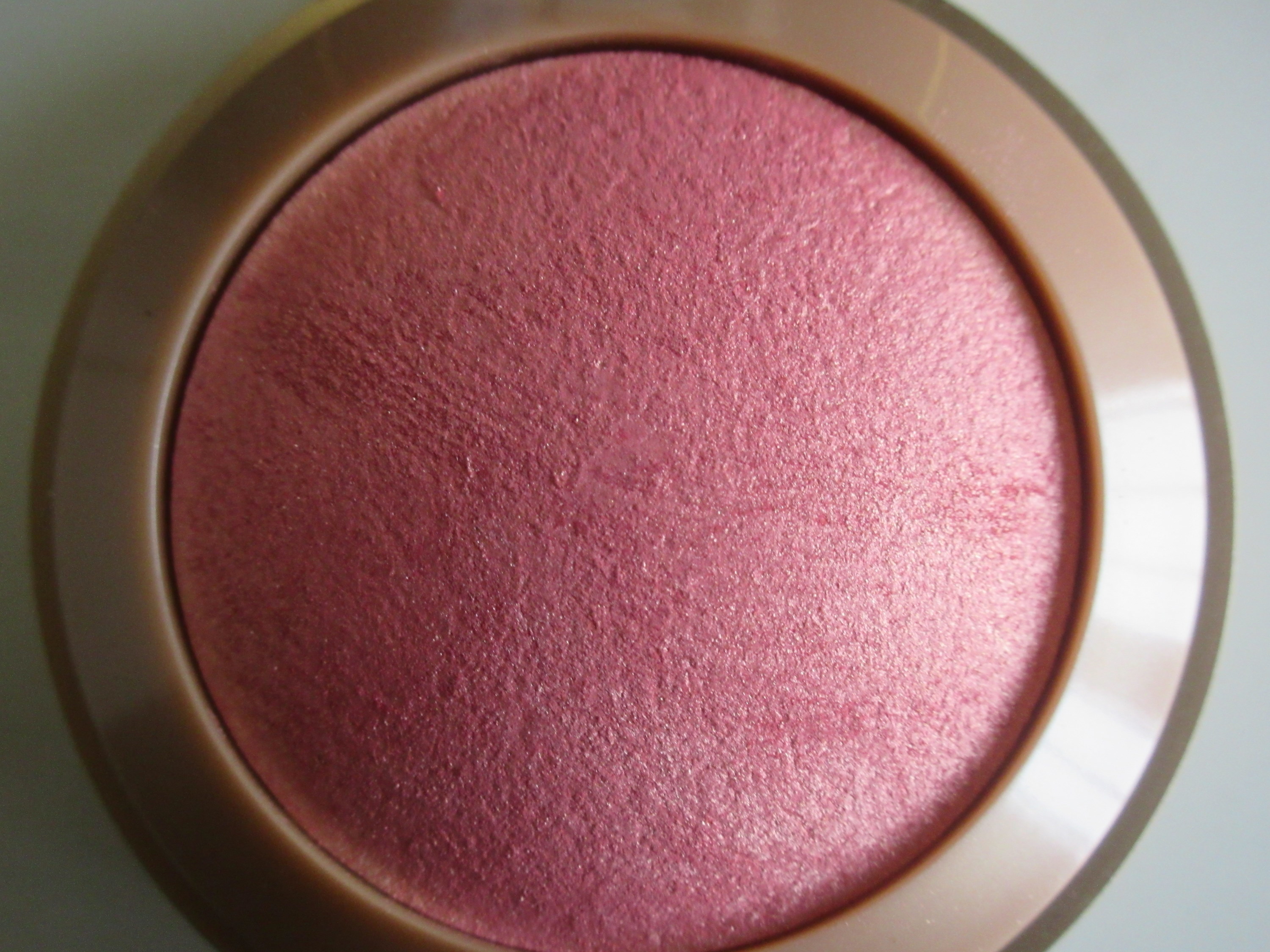 PRICE AND QUANTITY: 1050 INR for 3.5 grams of product (7.99 in USD).
AVAILABILITY: Milani Cosmetics, Nykaa, Amazon.in, BeautyBay etc.
♥ OVERALL: I have very mixed feelings toward this blush. It's pretty, can't deny that. But I just don't think it fits my blush vibe. If you're looking to buy a product that works as both a blush and a highlighter, you could look into these. But please wait for a sale of some sort. It's not worth the heavy price-tag in the least.
Milani Baked Blush in 'Dolce Pink'.
Pros
It's very pigmented and rather opaque too. You need a light hand if you don't want Clown Cheeks.
It's silky smooth and has a nice texture despite the shimmer.
It makes a good special-occasion blush to have and keep in your arsenal.
The packaging looks flimsy but is actually sturdy.
There are quite a few shades for you to choose from.
Cons
Not an everyday blush.
The price stings.