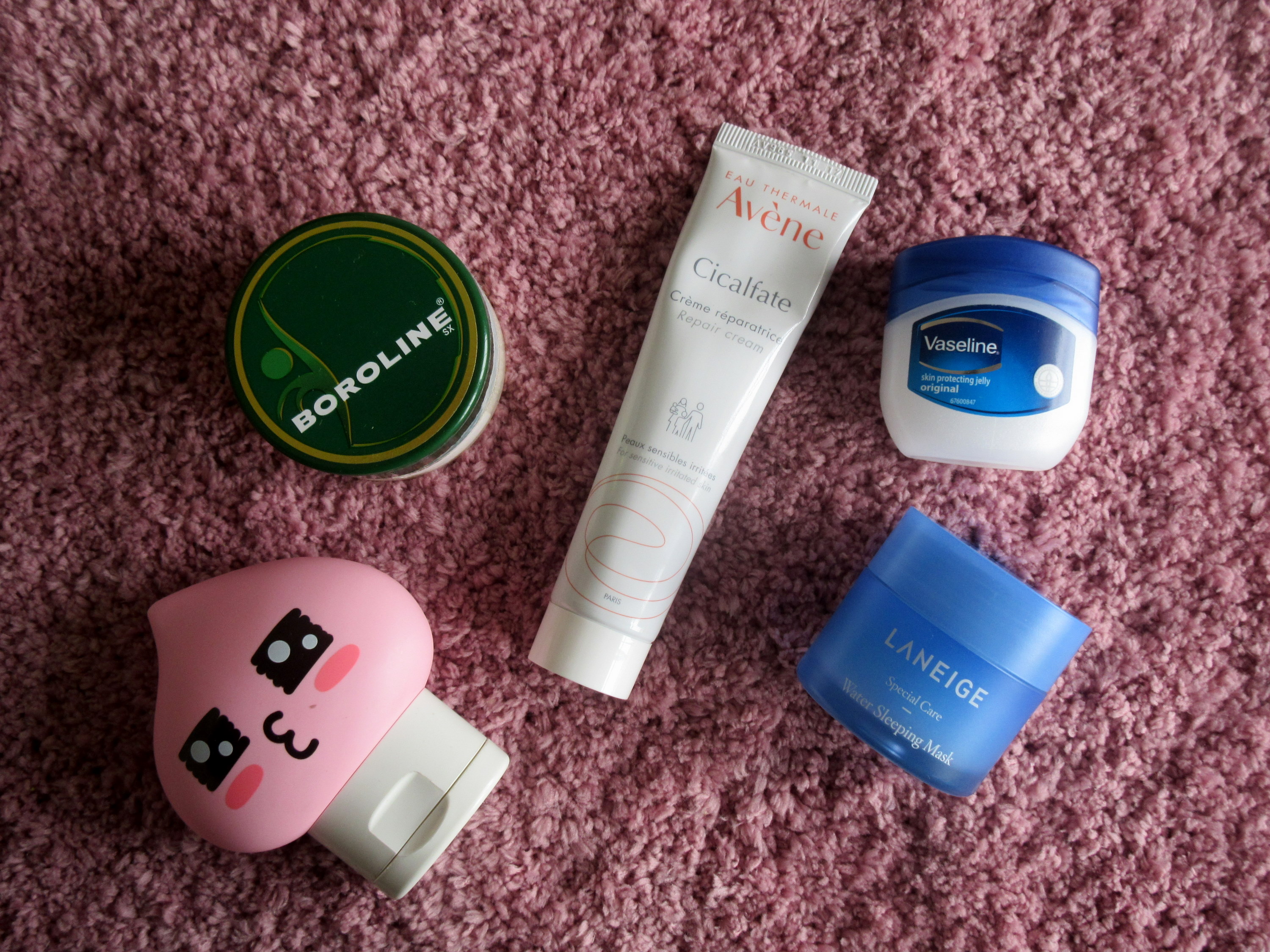 Before my girlfriend nags me about not posting the follow-up to 'Winter Warriors #1' again, I leave this post here for your viewing/reading pleasure.
I took these photos in my bathroom since I pulled a muscle on my knee and am practically immobile at the moment. I'm praying for it to get better after a good night's rest. God knows I don't need another problem right now.
Anyway, here is the promised sequel to my first post wherein I promised I'd show you the current roster of products that have been aiding in keeping my skin sane this windy and dry winter.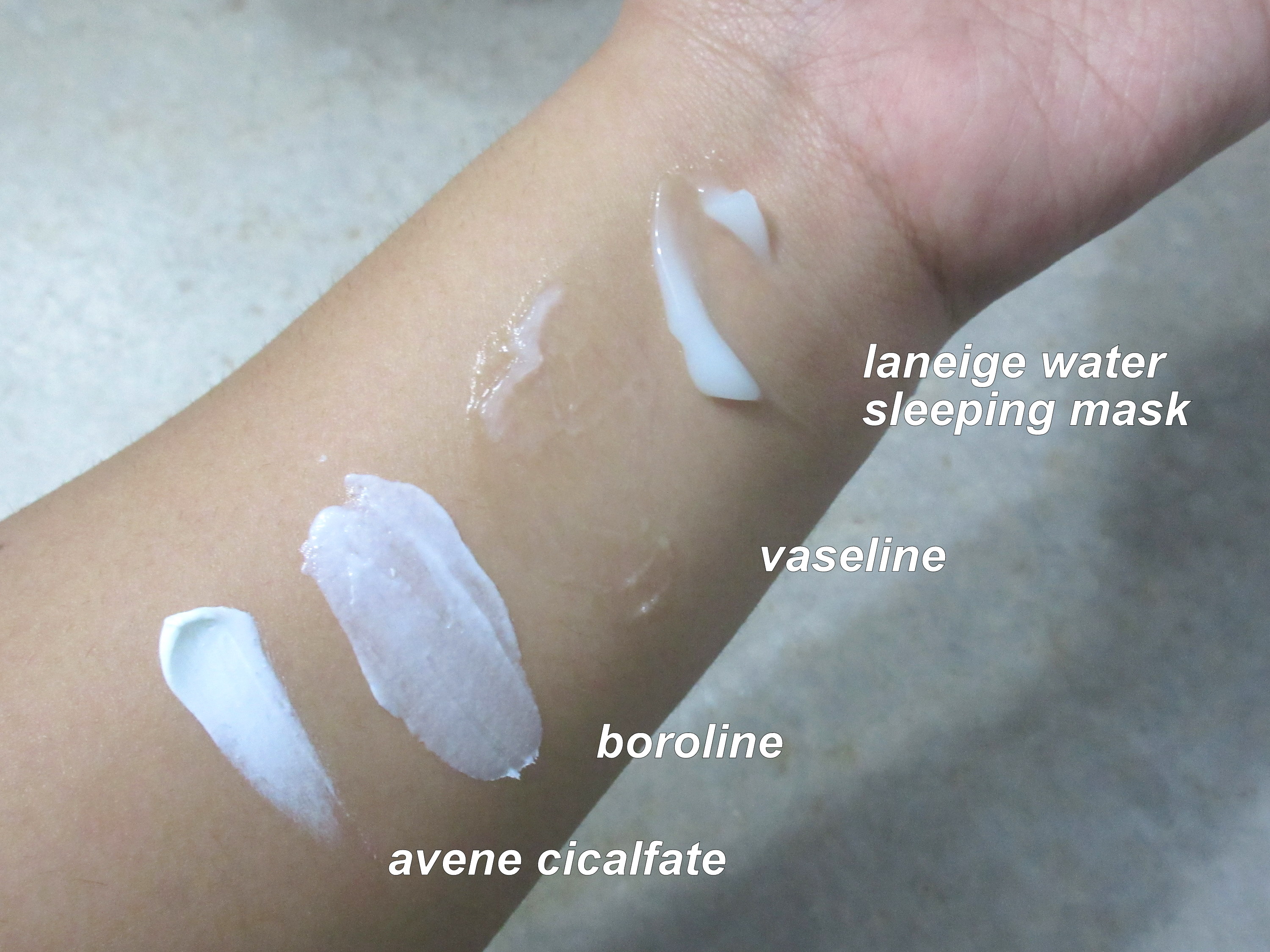 We'll go down the list starting from the lightest texture to the heaviest. As seen in the swatch photo above.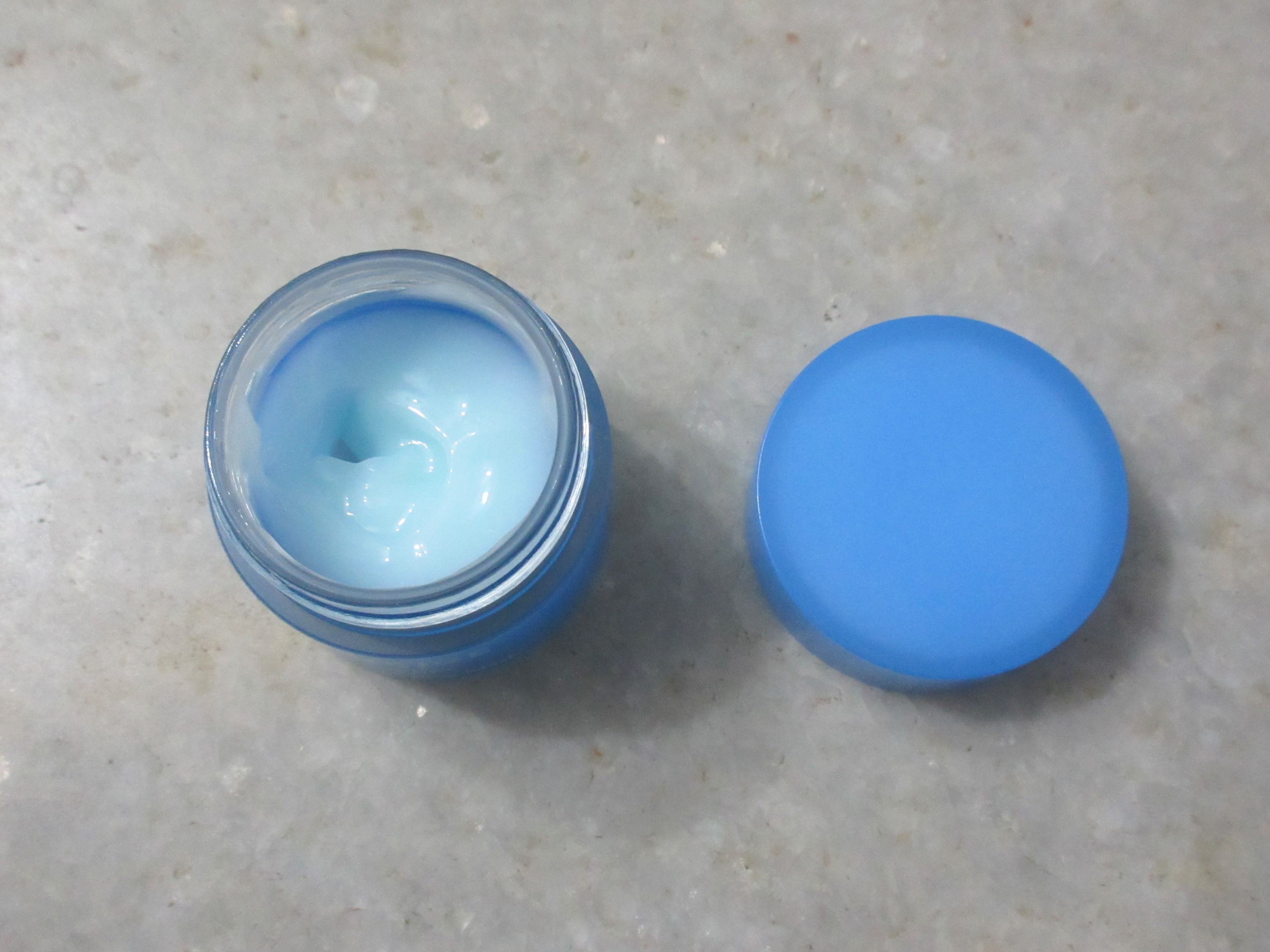 Laneige Water Sleeping Mask: This honestly feels like a nice gel-based moisturiser. A super-charged gel-based moisturiser, that is. It has a light, gel-like consistency that turns watery when it comes in contact with your skin. It also has a fresh scent that doesn't overwhelm your nose. As this is a Sleeping Mask, you use this at the last step of your routine. After you've applied your usual moisturiser, you take some and slather it all over your face and then go to bed. You can also use it in lieu of your usual moisturiser (that is, if you have Oily skin). It's not a miracle product by any means but your skin does feel smooth and plump the next morning.
I've honestly never bought the full-sized mask on account of how expensive it is. I usually buy multiple sample sachets or this travel-sized version (pictured). The travel-sized version is the same size as the Lip Sleeping Mask and looks almost identical.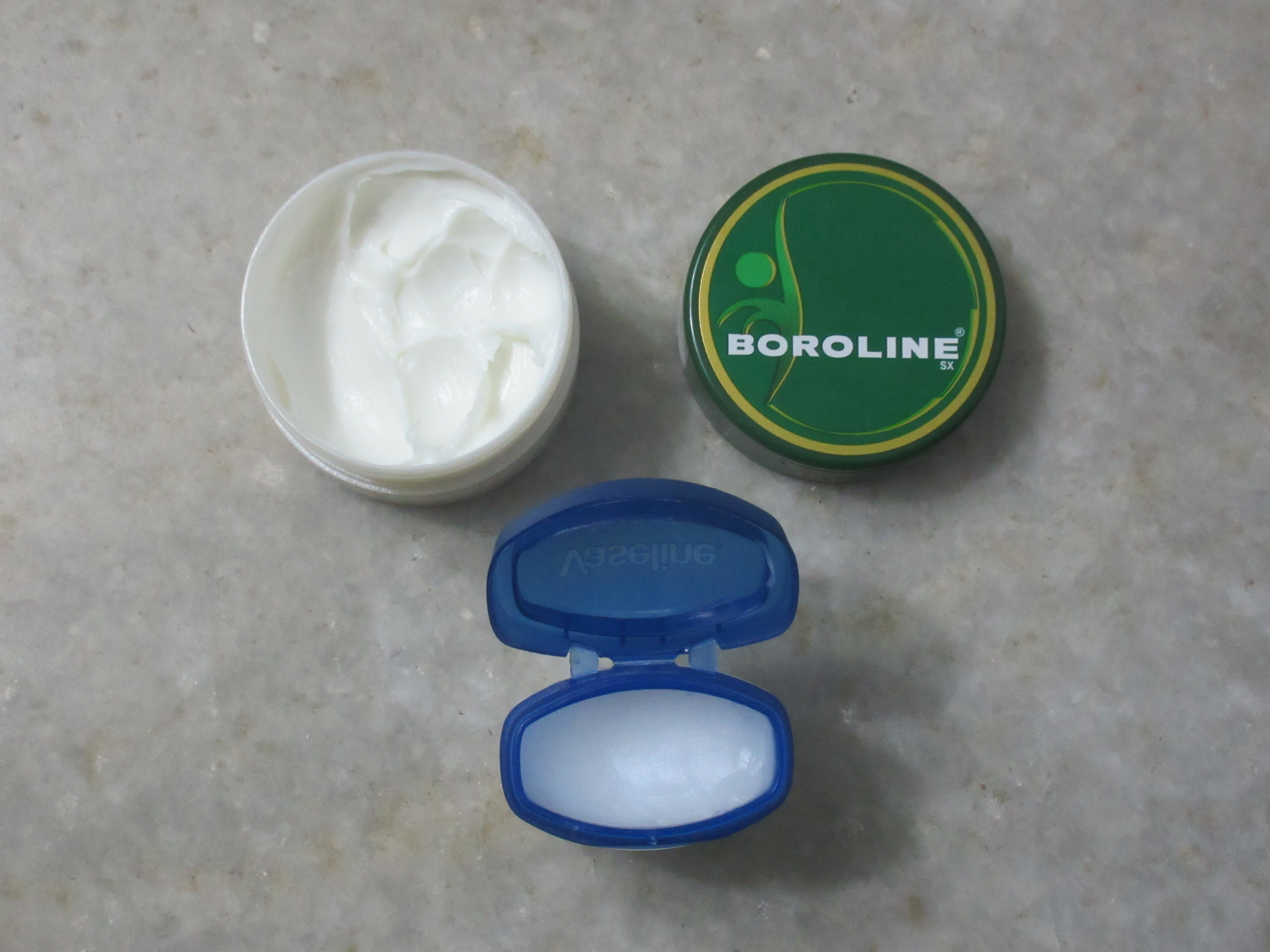 Vaseline Petroleum Jelly: I'm sure you've all used this product before. It's available all over the world. I love how multi-purpose this is. I usually use it on my ankles, elbows, knees and soles. It also doubles up as a nice highlighter – dab some on the high points of your face for some serious sheen and luminosity.
Boroline Antiseptic Ayurvedic Cream: Oh, this product. This is one product even the "manliest" of men use. It's a thick, heavy-duty cream that is your one-stop solution to all your skin problems, come winter. You can use it on cuts and sores, you can use it on practically any part of your body, you can use it on chapped lips – you name it. You can even use it as a Sleeping Mask, to be honest. If you can't afford a fancy-schmancy Sleeping Mask, apply some Boroline on the dry areas of your face and watch it work its magic overnight. Just be sure to wash it off in the morning. If all else fails, I know I can always depend on this little guy. It's a Winter Warrior in the truest sense of the term.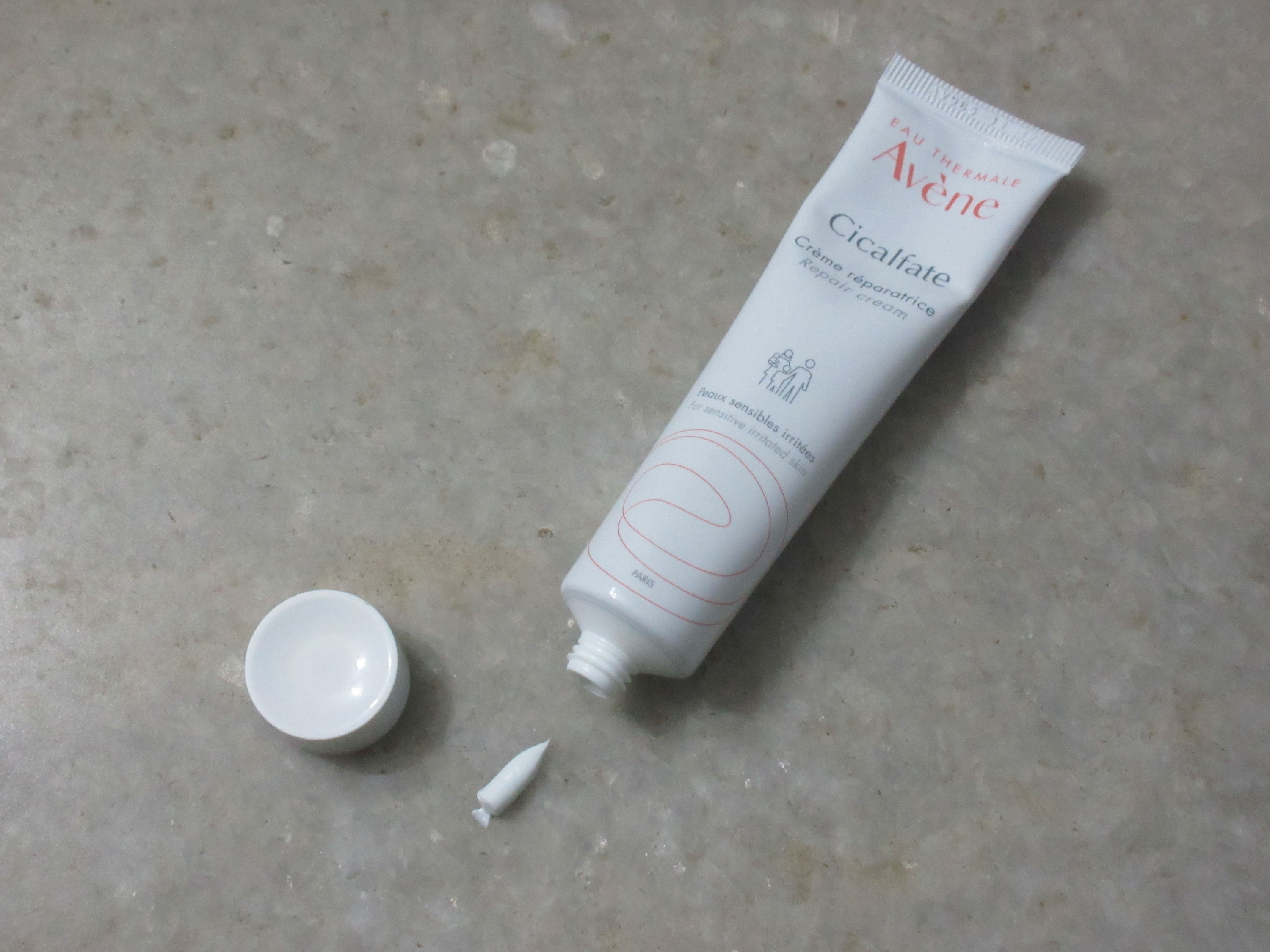 Avène Cicalfate Repair Cream: Where would I be without my Avène Cicalfate? After Boroline, it's my best-kept secret weapon. Cicalfate comes to my rescue every winter – it soothes and provides nourishment to my skin like no other. Be warned, it's quite a rich, heavy and thick cream. You only need a little. I also love the fact that it is fragrance-free. The little squirt you see in the photo above should be enough to cover your entire face. If you get dry and irritated skin in winter, give Cicalfate a go. It's ridiculously expensive for the amount you get but I find myself reaching for it winter after winter.
So, that's it, you guys. I rounded up my favourite Skincare products for the winter-time in these two posts. Perhaps I should continue this tradition and add to the list every winter, provided I find a suitable contender. Maybe I'll do a Summer version as well. I wonder what I should name that list… I'm sure I'll think of something.
Anyway, I'll see you soon. Until my next post, do take care.
♥