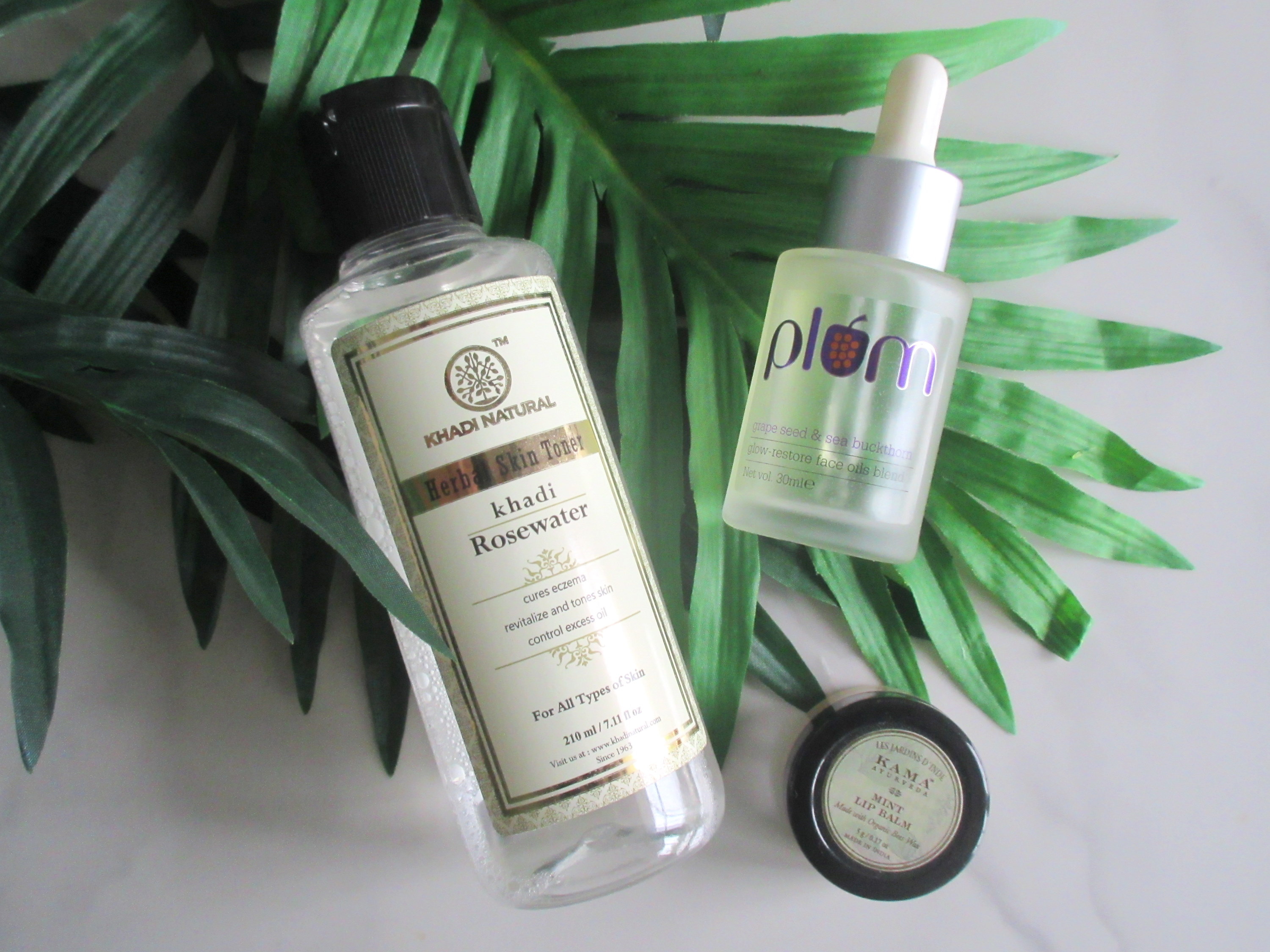 So, I was using these three products on a regular basis back in December. And guess what – these are all products from local brands! How cool is that?
I've stopped using these three products now, though. Mostly because I finished the Facial Oil (you'll read about it in a bit) and my skin grew radically irritated to the added fragrances in these products. Also, it got a whole lot colder and I've just switched to an even simpler routine. I'll talk about that in Winter Warriors #2.
Anyway, let's start.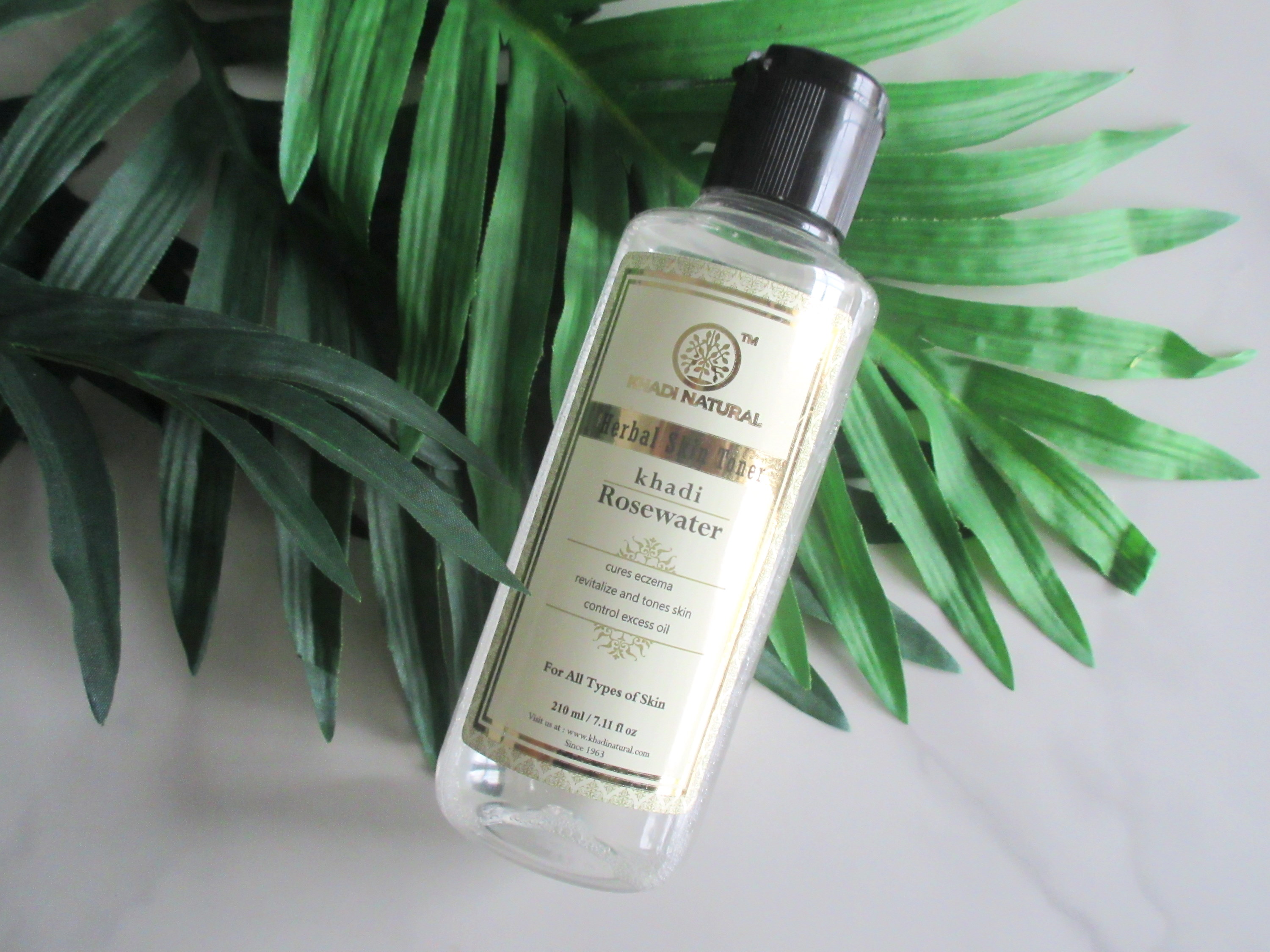 Khadi Natural Herbal Skin Toner Rose Water: This is a very lightweight, watery toner that gets absorbed into the skin at the speed of light. It's non-irritating and hydrating (it also contains Aloe Vera extracts). You can even decant it into a mist bottle and use it as a mist – spray some on your face as often as you desire. I love how fresh it makes the skin feel. I do have one complaint, though. The rose fragrance is quite strong and overwhelming. It does dissipate eventually but it takes some time to do so. I do not think it is an elegant rose scent – if you wish to experience a perfectly concocted rose water you'll have to try the one from Kama Ayurveda. But this one is great for the price and quantity. Nourishing, fresh and hydrating enough.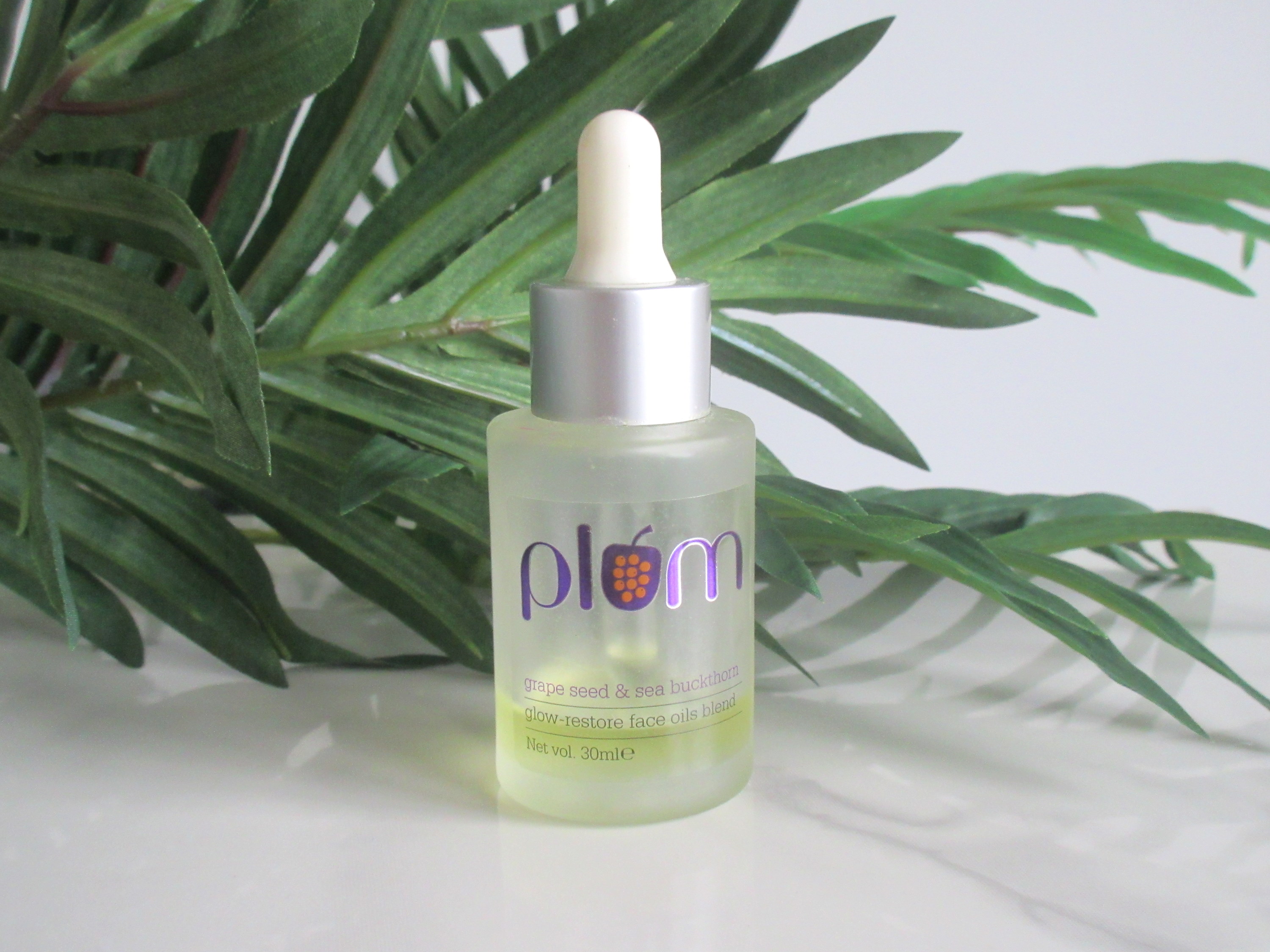 Plum Grape Seed & Sea Buckthorn Glow Restore Face Oils Blend: Plum is a brand whose products I've seldom disliked (same could be said for Khadi, to be honest). This Facial Oil was my one-and-done moisturiser for all of December. I was using it sporadically throughout the year but only came to fully appreciate its greatness when winter dawned. It has a pleasant and uplifting scent so I didn't mind it even if the scent itself was rather potent and overwhelming. This little glass bottle comes with a dropper to dispense the Oil Blend, which is a mixture of Argan Oil, Sunflower Seed Oil, Sea Buckthorn Fruit Oil, Olive Oil, Apricot Kernel Oil, Sweet Almond Oil, Rose Hip Oil, Jojoba Seed Oil, Grape Seed Oil and Pomegranate Extract. It does, however, contain added Fragrance. I honestly think the product can do without the extra fragrance. Added fragrance in skincare can be a tricky subject and it affects everyone differently. Anyway, this product made my skin look brighter and kept it in ship-shape, locking in moisture well into the morning. It is a dry oil so it doesn't leave a greasy feeling behind and gets absorbed after a while. I should maybe write down a proper review on this little guy. I mean, I have the photos and everything – I took them many moons ago, when I first purchased it. Another thing I would like to bring up is that it is quite expensive so if you find it on sale, I would highly suggest you grab one to try out.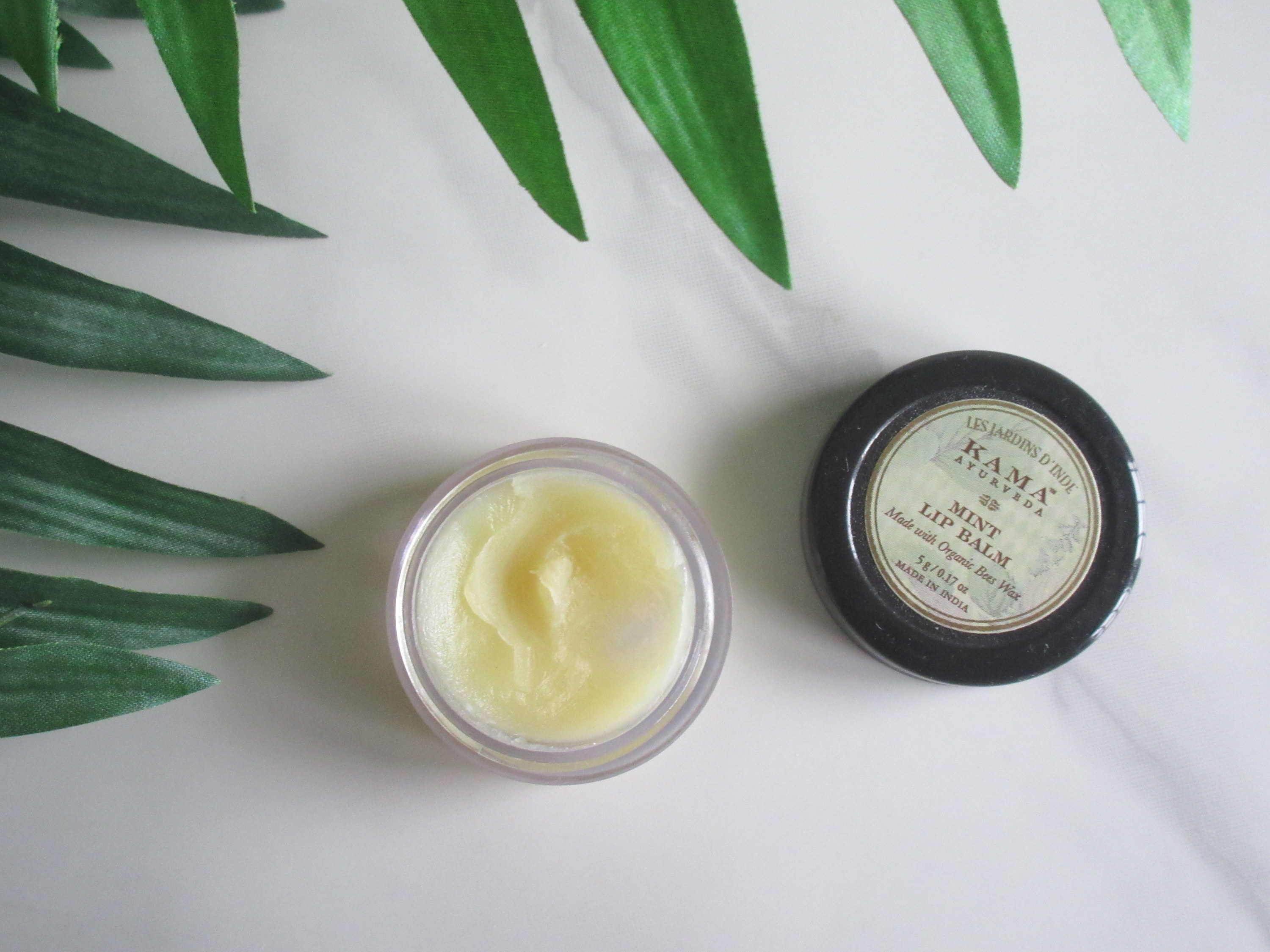 Kama Ayurveda Mint Lip Balm: I won't talk much about this little guy because (1) I've already got a review on it up and (2) I wrote so much about the Oil that I think it's time to wrap things up. Long story short – it's a wonderful lip balm that does its job well. The consistency, longevity, scent and packaging are all what makes it so wonderful.
I'll be back with Winter Warriors #2, featuring my current crop of products in a short while. Until then, I'll keep you entertained with some Makeup and Beauty related posts/reviews. ♥