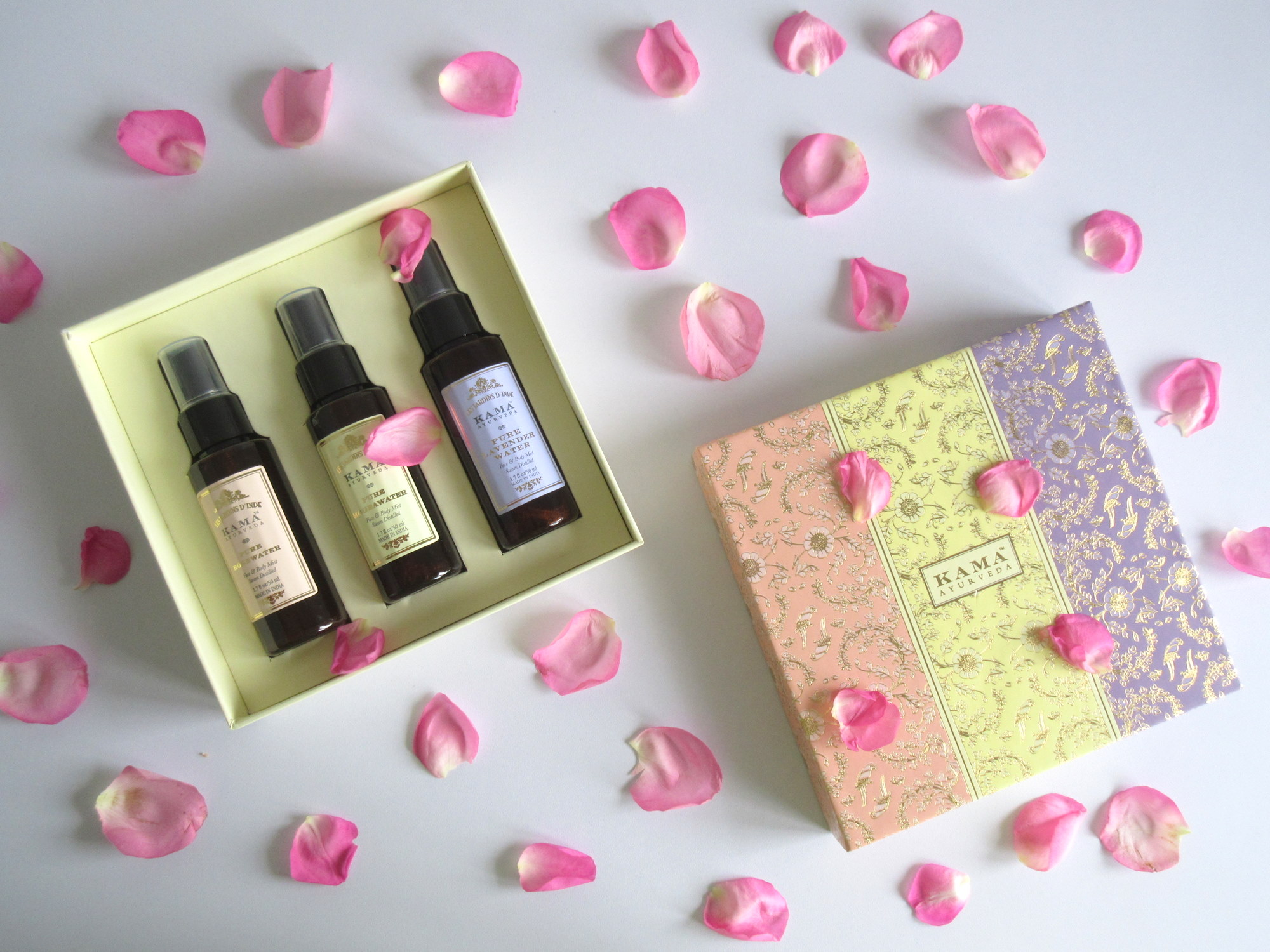 These mists are perfect for the sweltering summer heat. You won't be able to get enough!
THE BACKSTORY: Kama Ayurveda is easily one of my favourite local brands. I love how luxurious their products are without being too heavy on the pocket. I also love how the brand combines tradition with the needs of the modern-day market. If you wish to try out the brand, I would highly recommend trying one of their Floral Mists. They also make a Vetiver Mist, which has a strong earthy fragrance (it's not my favourite in the least but who knows, you may prefer it over floral scents).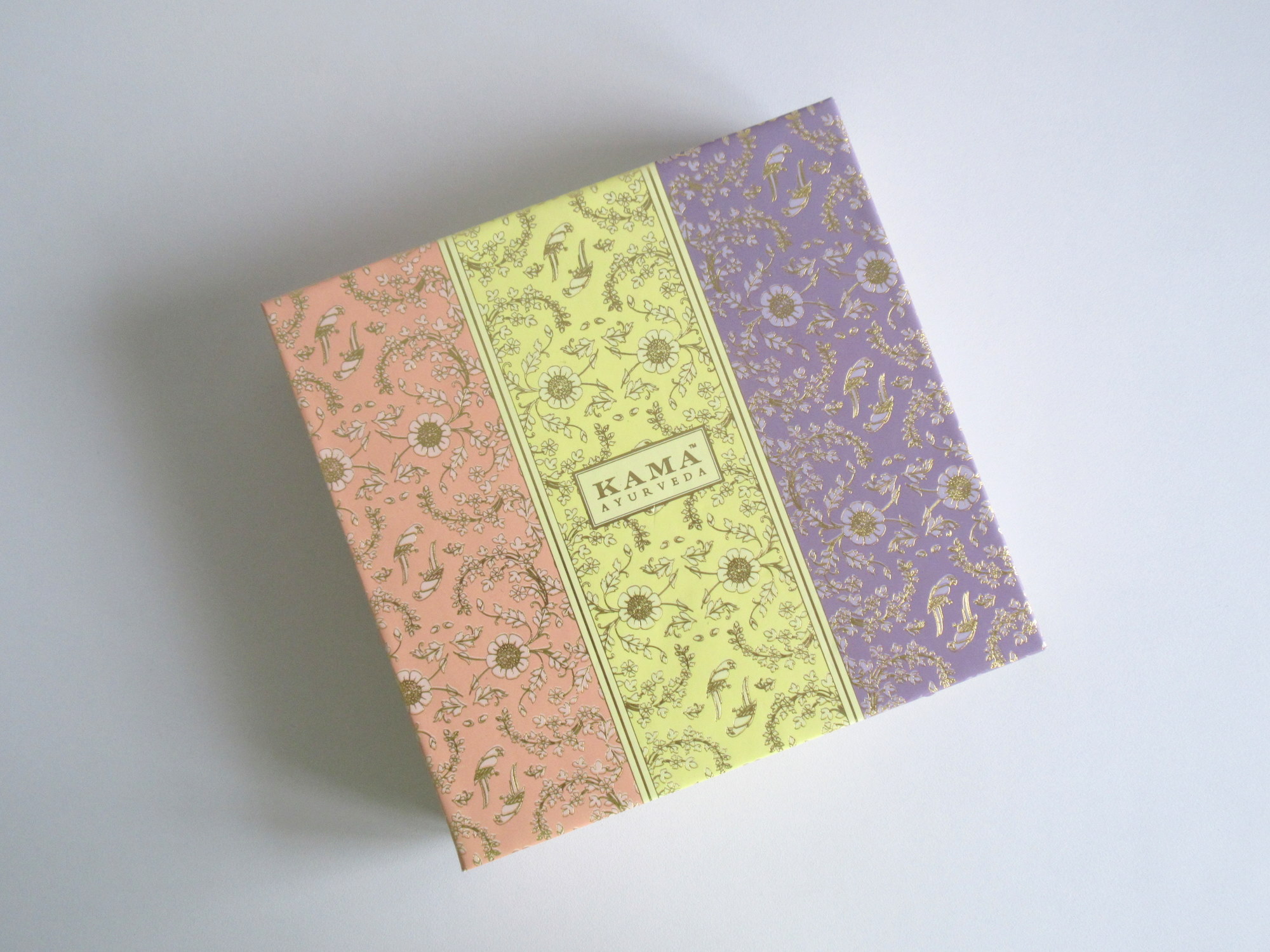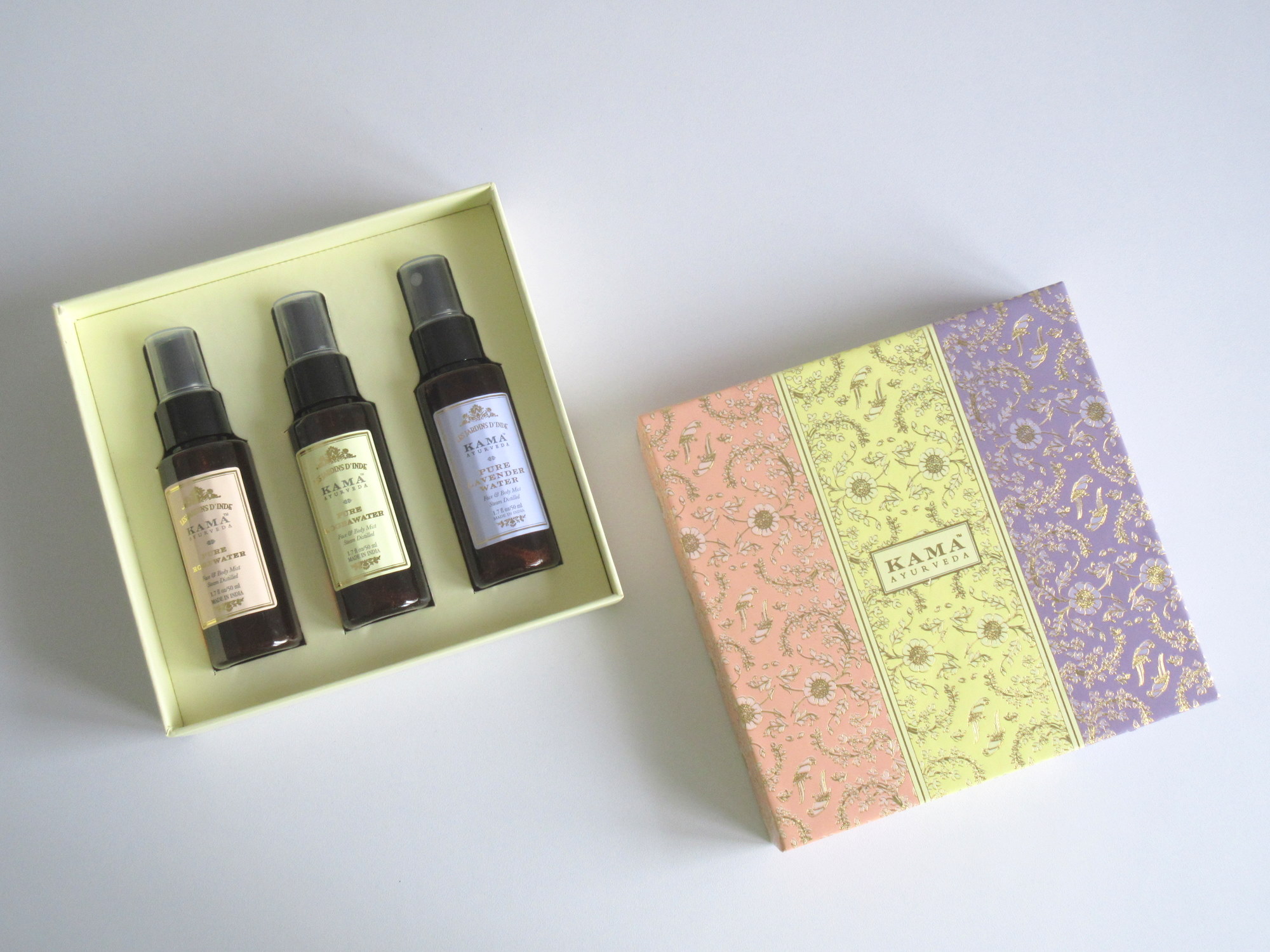 THE PRODUCT: So, this set contains three of Kama's best-selling Face & Body Mists. It's a fabulous gift to give someone or you can just treat yourself with it.
The box it comes in is so pretty. Kama always reels me in with their packaging. If you're giving one of these sets away as a present, you needn't even have it gift-wrapped. The mists themselves come packaged in brown plastic bottles. The nozzle on the spray is rather nice – giving way to a fine and even mist.
In case you're unaware what exactly a Face Mist is for or you're simply confused, here's what it's all about – a Face Mist is something you can spritz on your face throughout the day. The moment you spray some, your skin will instantly be revitalised and hydrated. You can use it as per your wishes, frankly. If you feel that your skin's looking dull, when you step out of a shower, when you want to refresh – it's all up to you.
With these particular Face Mists, you'll be able to use them as a substitute for your toner as well. These make good lightweight toners. The rose one, especially.
You can not only use them as Mists and Toners but you can also use them for various other purposes. You can use them to make and mix masks, you can use them as setting sprays, you can use them as Body Mists and so on.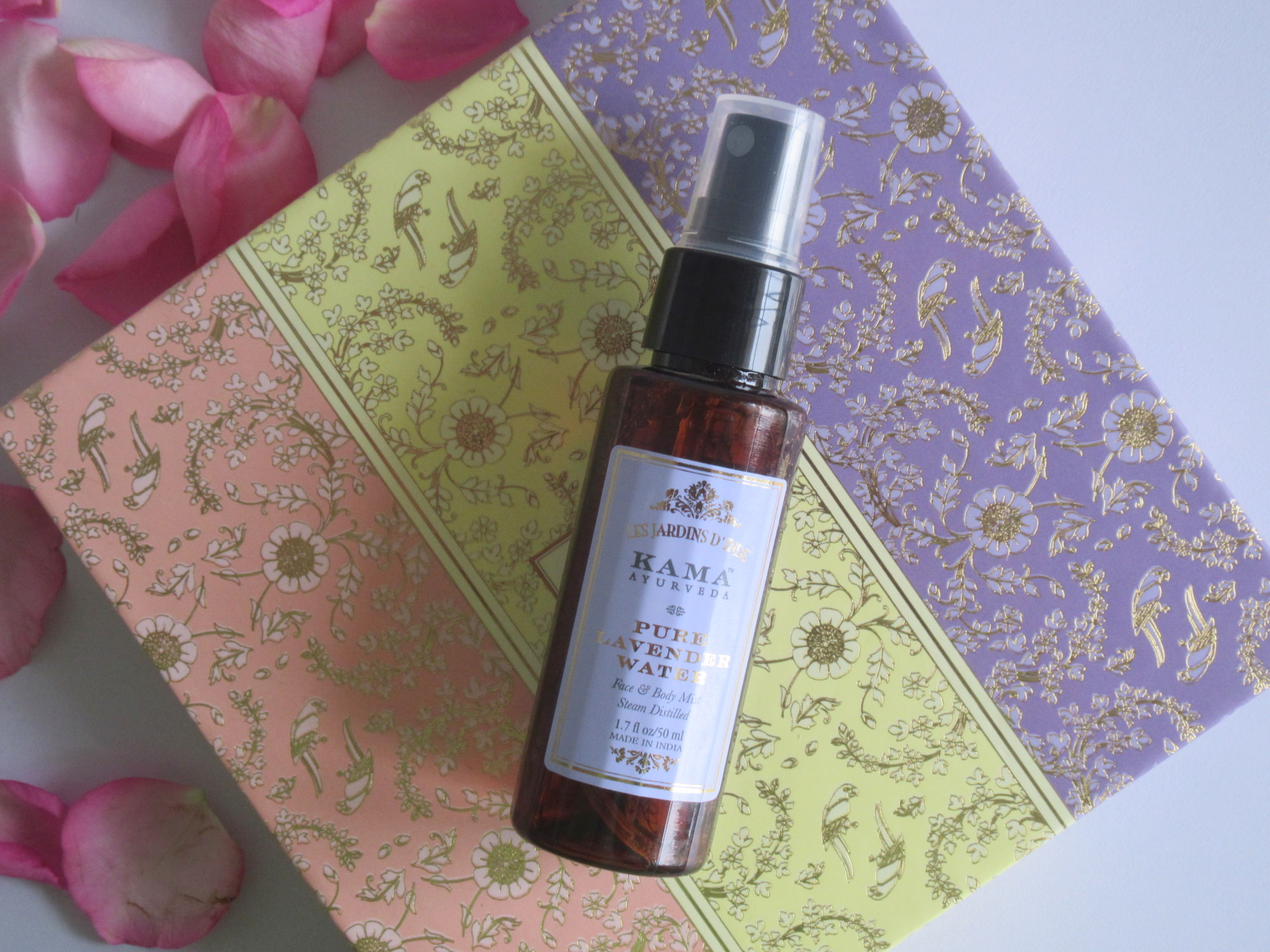 Kama Ayurveda Pure Lavender Water (250 INR) – This doesn't smell like your usual lavender products. It has a very earthy lavender scent instead. The earthiness combined with the lavender makes it a lovely and relaxing scent. Personally, however, I prefer this one the least among the three you get in this set.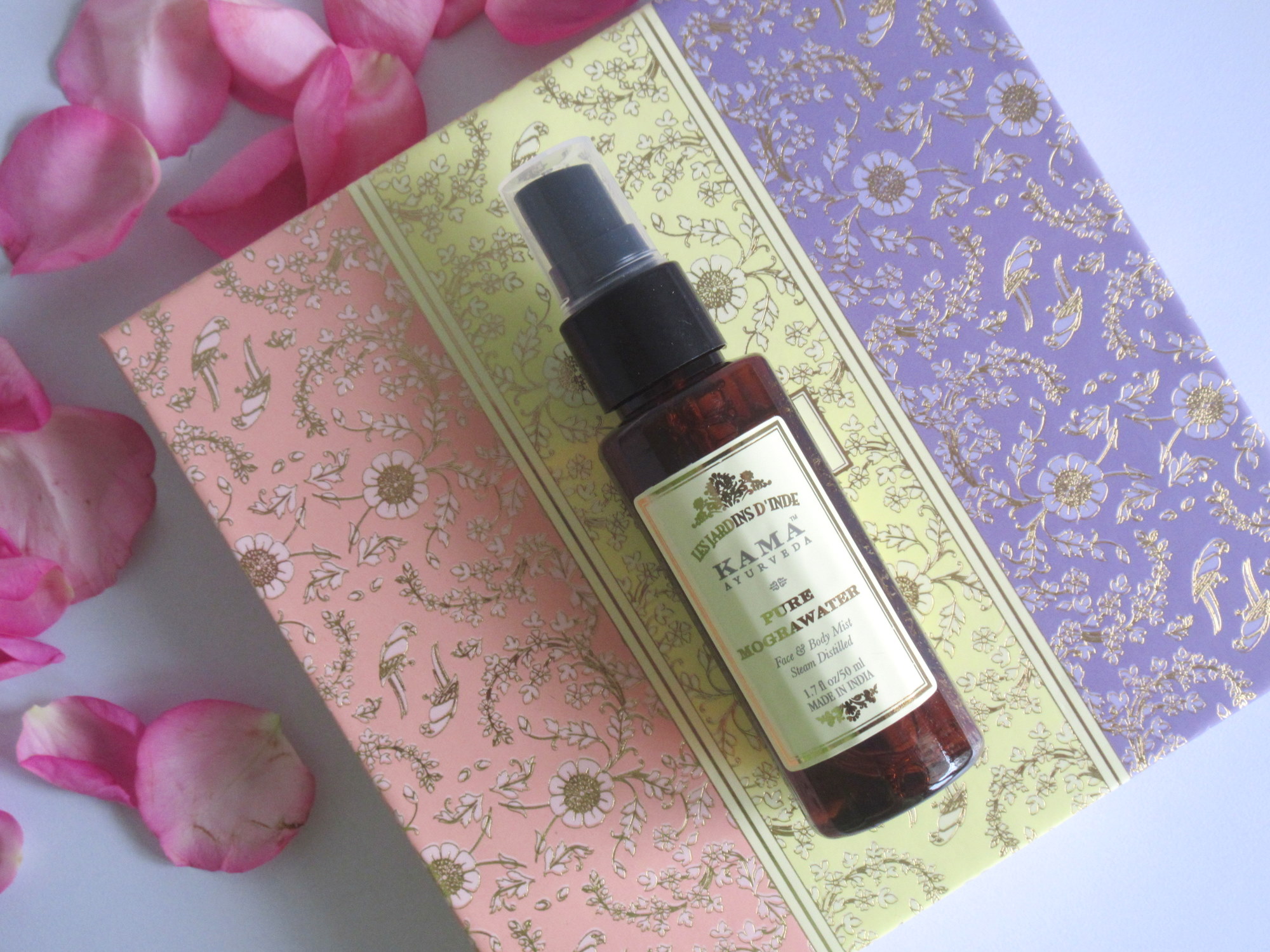 Kama Ayurveda Pure Mogra Water (275 INR) – Mogra means Sambac Jasmine. It takes a while to get used to the scent of Mogra but thankfully it isn't too heady. You'll eventually grow fond of it. It's a sweet scent but at the same time, like the lavender variant, it has some earthiness to it which dials down its sweetness. I personally love this one the most as it reminds me of Durga Puja and October.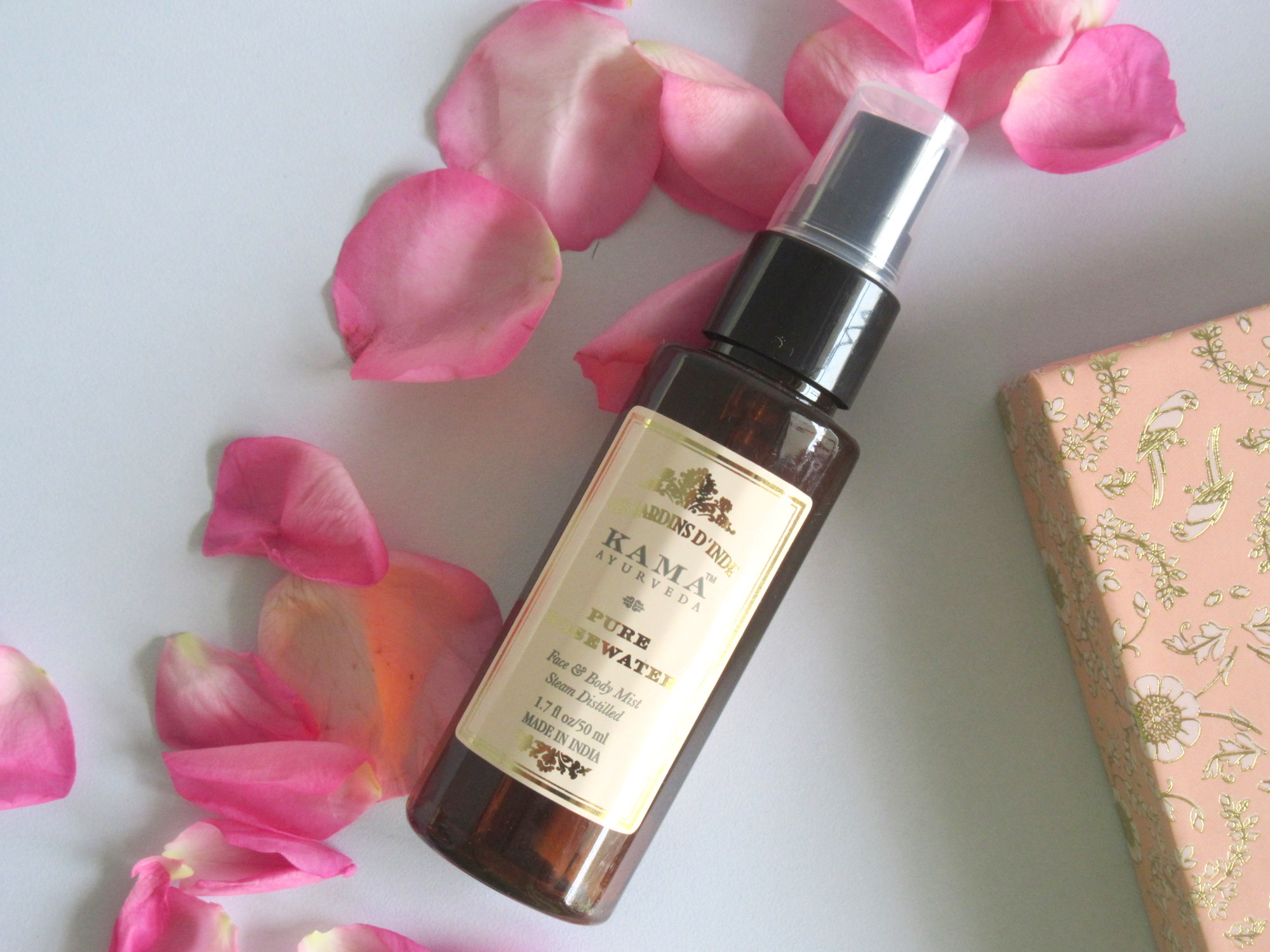 Kama Ayurveda Pure Rose Water (275 INR) – This one is a steady bestseller from the brand. Rose water is a popular product locally anyway and this is honestly the best you can get in the market at the moment. If you wish to pick up only one among these three Mists, this will be your best bet. The fragrance is light and not too heady. Apart from how refreshing and pleasant it is, if you're already a fan of rose scents this one will be a pure joy to use up.
QUANTITY AND PRICE: All Mists in this set are 50 ml and the set costs 695 INR. They also retail individually for different price points.
AVAILABILITY: Kama Ayurveda stores, Kama Ayurveda Online Store, Nykaa, Amazon.in etc.
Kama Ayurveda Pure Floral Mist Box.
Pros
These mists don't have sharp scents so they can be used as frequently as desired without giving you a splitting headache.
The box is packaged beautifully and the bottles themselves are minimal.
The spray nozzle is good and it sprays a fine mist.
The mists are sold individually as well.
They can be used in various different ways.