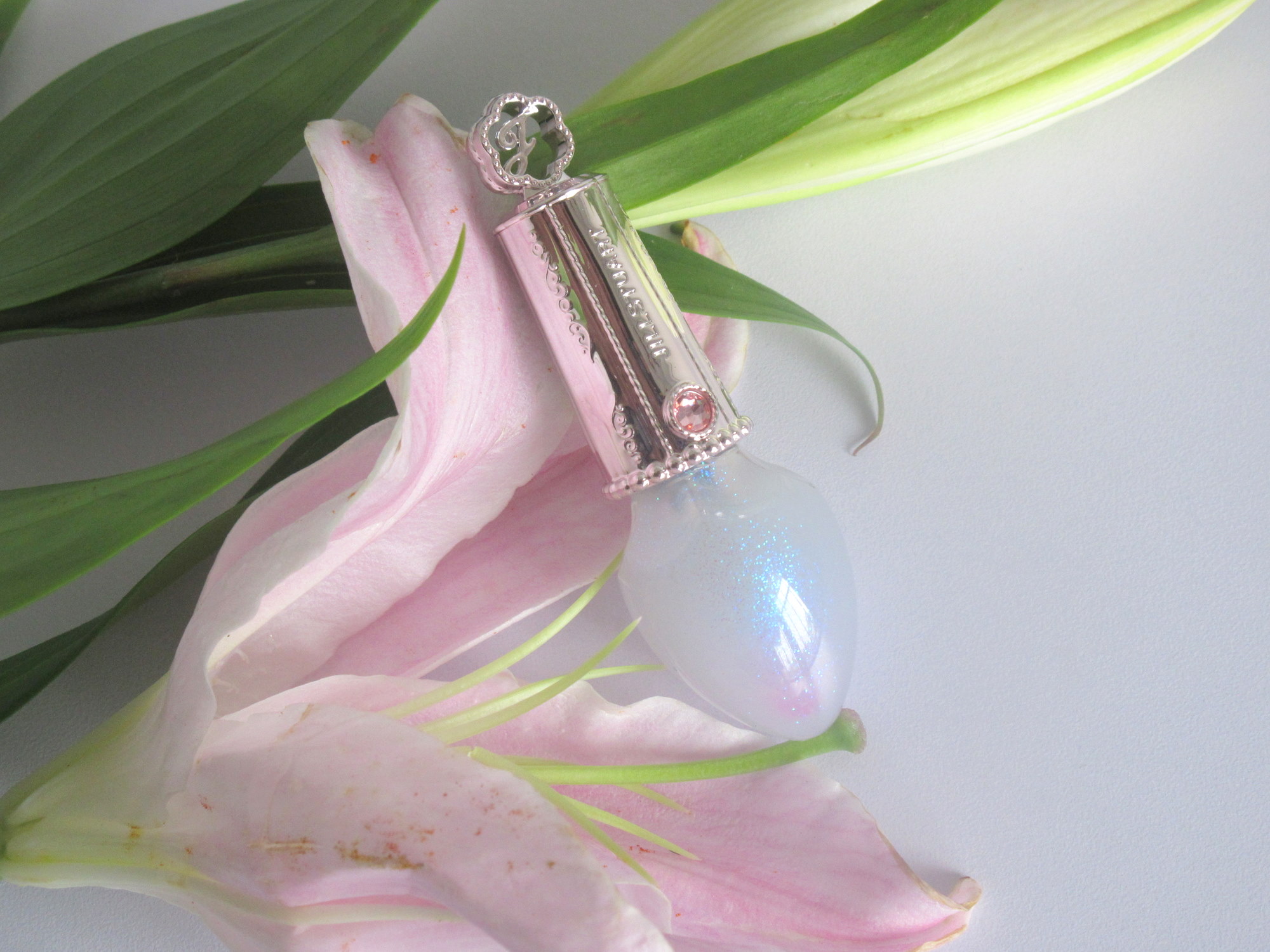 It would've benefited me a whole lot more if I had posted this back when it had launched and was still relevant. But I seem to enjoy irrelevance more. That being said, I just kept having meltdown after meltdown, which is perhaps the reason why I haven't posted as much lately. Wow, that was an unpleasant way to start off a post on such a beautiful product. Never mind all that now. I'm here, let's talk about this.
THE BACKSTORY: So, Jill Stuart, the American fashion label, has a beauty line too. I could be wrong but I believe the beauty line is Asia-exclusive. All I know is that it's really popular in Japan and Taiwan. Part of its popularity can be attributed to the gorgeous princessy packaging and interesting Limited Edition collections.
I've been wanting to own something from Jill Stuart for years and years now. I decided to pull the trigger earlier this year and opted to choose a Limited Edition item from their Summer 2018 Collection, 'Sparkle Summer'.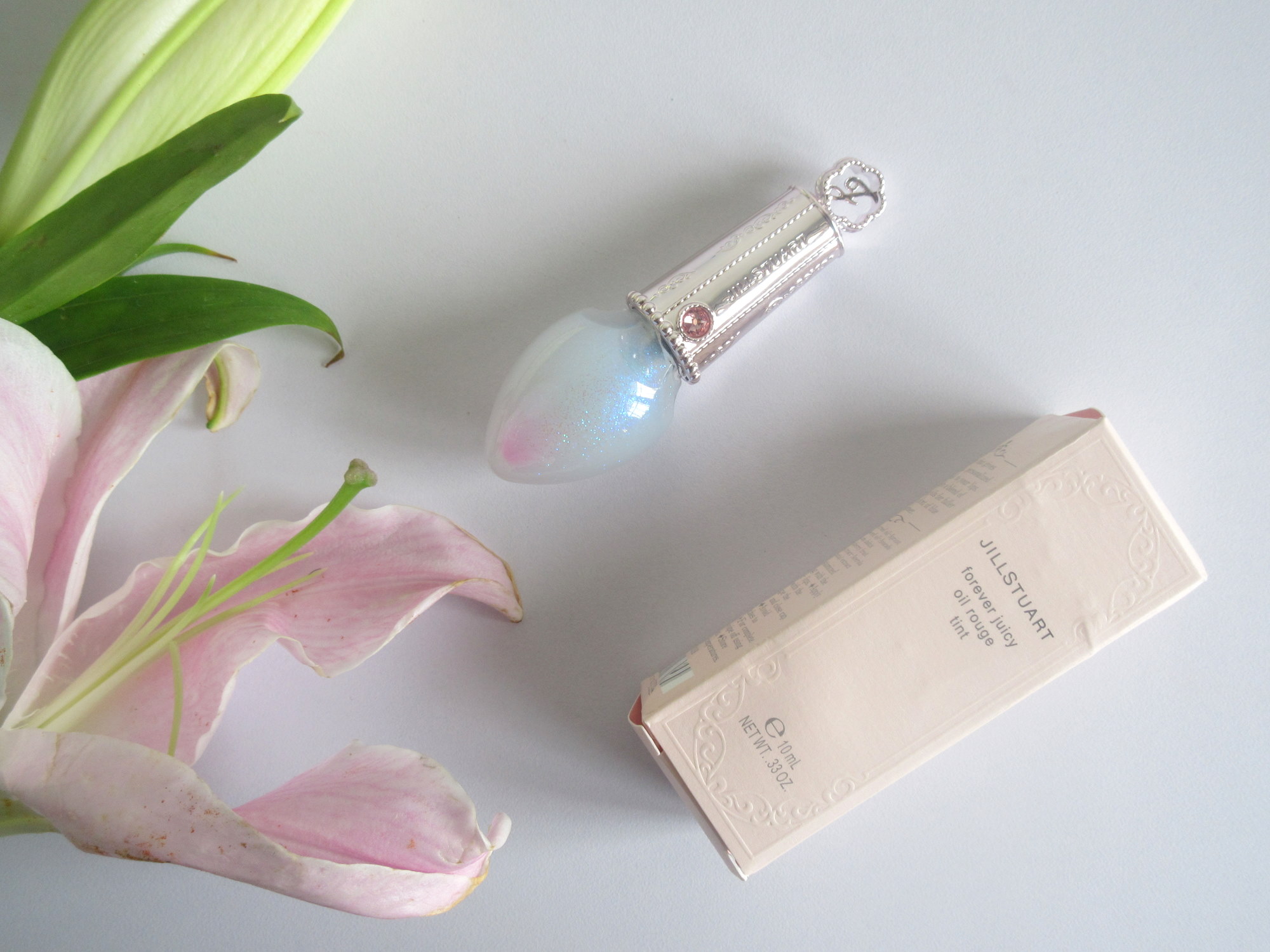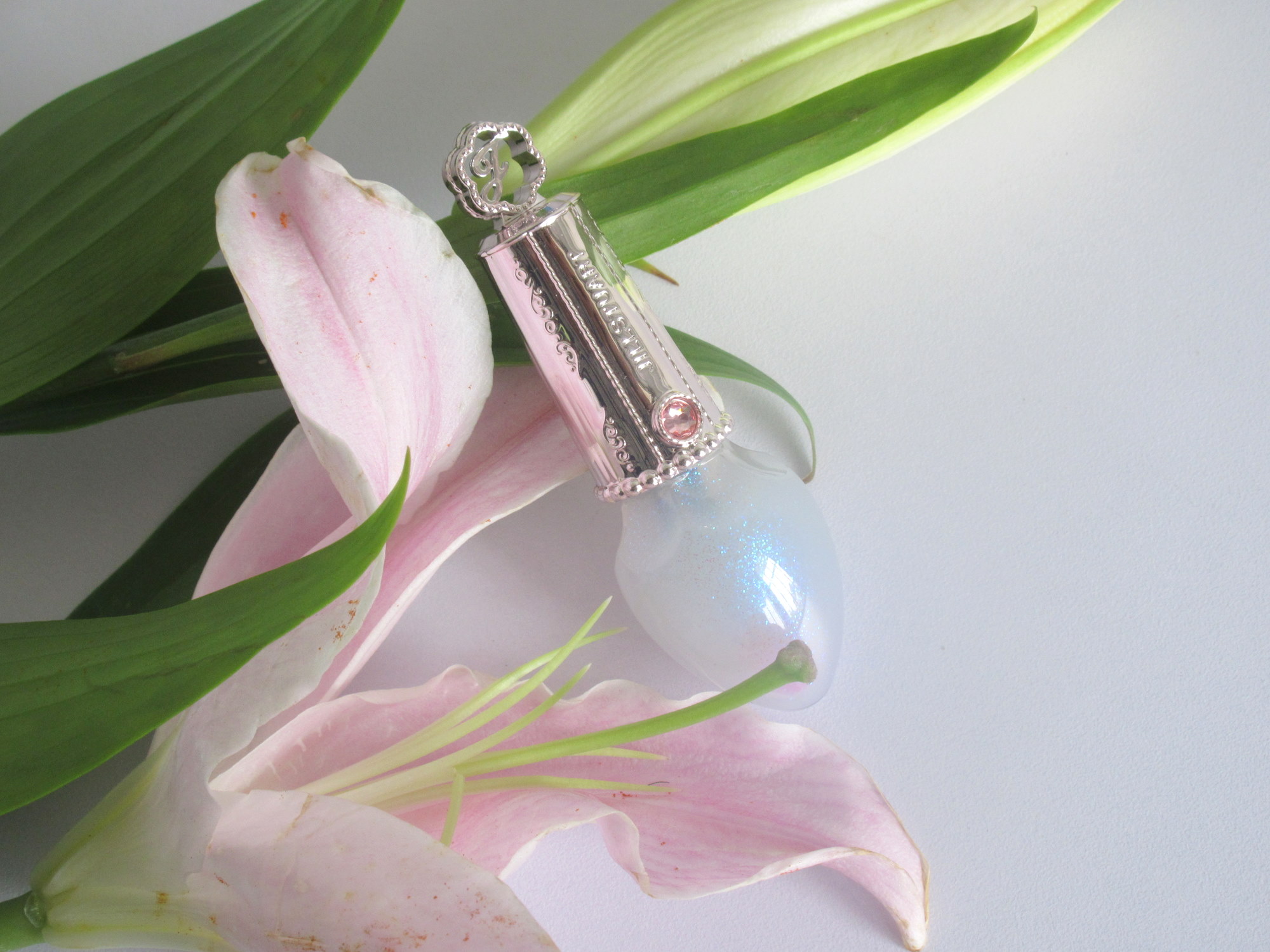 THE PRODUCT: I'll be honest, I've barely used this product. I've used it… maybe… thrice? I'm unsure. I simply don't use it because it cost me an arm and a leg. I don't really know what kind of logic that is since I do own more expensive lip products and I use them just fine, without any thought. When it comes to this, I just cannot bring myself to reach for it. It's a mental barrier.
Anyway, it comes packaged in a pale pink cardboard box that barely cushions the actual product inside. The packaging of the lip tint, as you can see, is just beautiful. It looks like some sort of celestial fruit; it is actually meant to have a strawberry-like shape. I love the details on the silver cap and the small pink Swarovski gemstone – it's just so girly and princessy.
The applicator is flat and pointed, making it easier for you to get the contours of your lips. It has a pleasant floral scent.
If you read Japanese Beauty magazines or follow Japanese beauty trends, you might have noted how often a juicy, glossy lip is featured. Most of the models sport soft eye makeup, clean skin, a flush of colour on the cheeks and a glossy lip.
This product will give you a shiny, juicy, glossy lip – just like those models. I kid you not.
It goes on smoothly and doesn't tug or skip on the lips. It feels very plush and nourishing. One dip into the product will cover either lip. You do need to dip back to do the other lip.
This, basically, is a lip-gloss on performance-enhancing steroids. It contains about 5 different types of oils, which is why it is so moisturising on the lips. It contains Peach Kernel Oil, Apricot Oil, Grape Seed Oil, Avocado Oil and Orange Oil. It fills in all your lip-lines and doesn't emphasise them. If your lips aren't in good shape, I do think this will be an easy and comfortable product for you to have in your arsenal.
For a glossy lip product, it's surprisingly long-lasting. It also leaves a slight tint behind. Hence the name, I suppose.
I typically smoosh my lips together quite frequently and usually prefer lip products that are more light-weight. Since this doesn't dry down, I find that I don't do that as often. It's not as weightless as I like my lip-products to be but since it makes my lips look so good, I don't particularly mind.
This one contains quite a lot of glitter and you do actually feel the glitter when you press your lips together. It's nothing too gritty, they're just there. Hanging out. Having a nice time. Giving your lips an A++ look.
INGREDIENTS: Peach Kernel Oil, Apricot Oil, Grape Seed Oil, Avocado Oil, Orange Oil, Strawberry Extract, Raspberry Extract, Acerola Extract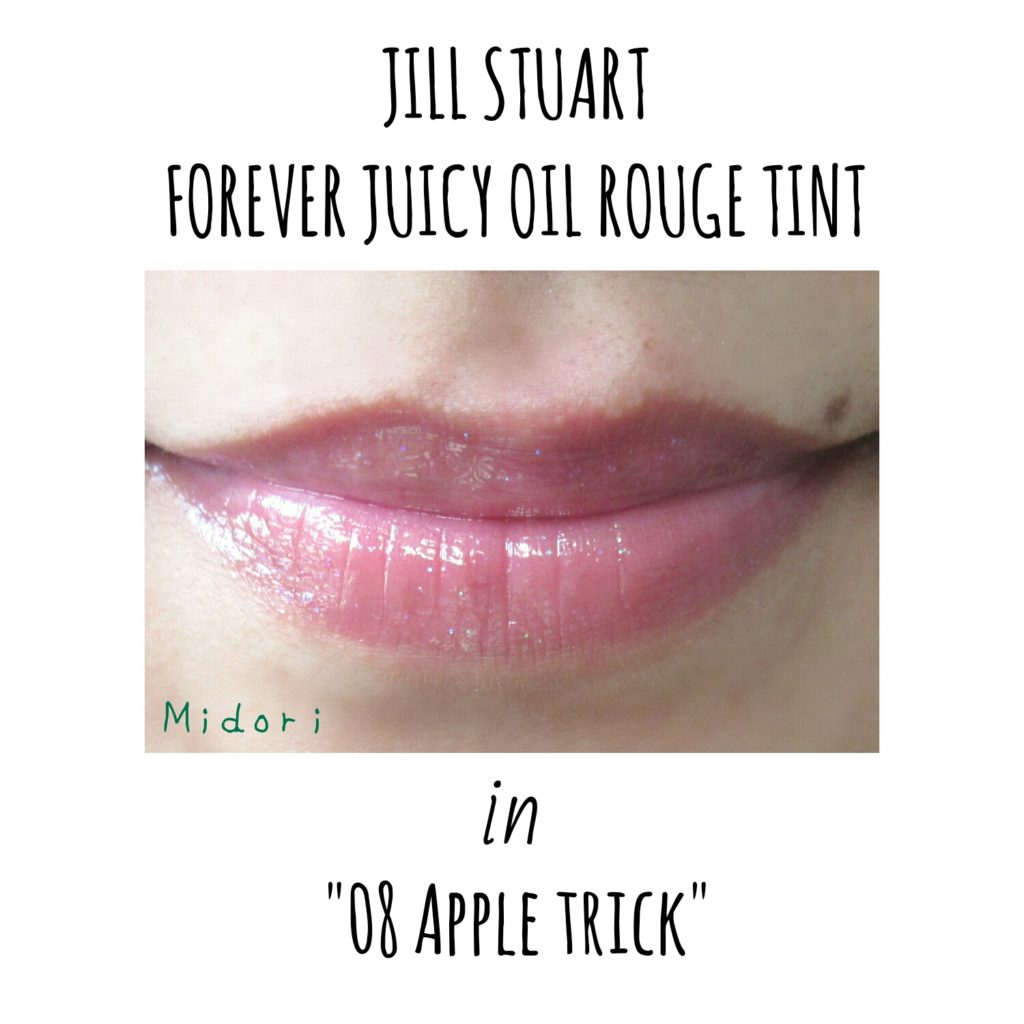 SWATCHES AND SHADES AVAILABLE: I believe there are currently 7 colours in this line. They're all pretty shades of reds, pinks and oranges. The one I bought was a Limited Edition colour and was a part of their Summer 2018 collection.
'08 Apple Trick' – This clear blue colour adjusts to the warmth and moisture on your lips and turns into a juicy pink that flatters your skin-tone. It has a ton of blue glitter suspended in it, which make the lips appear even juicier, plumper and more luscious.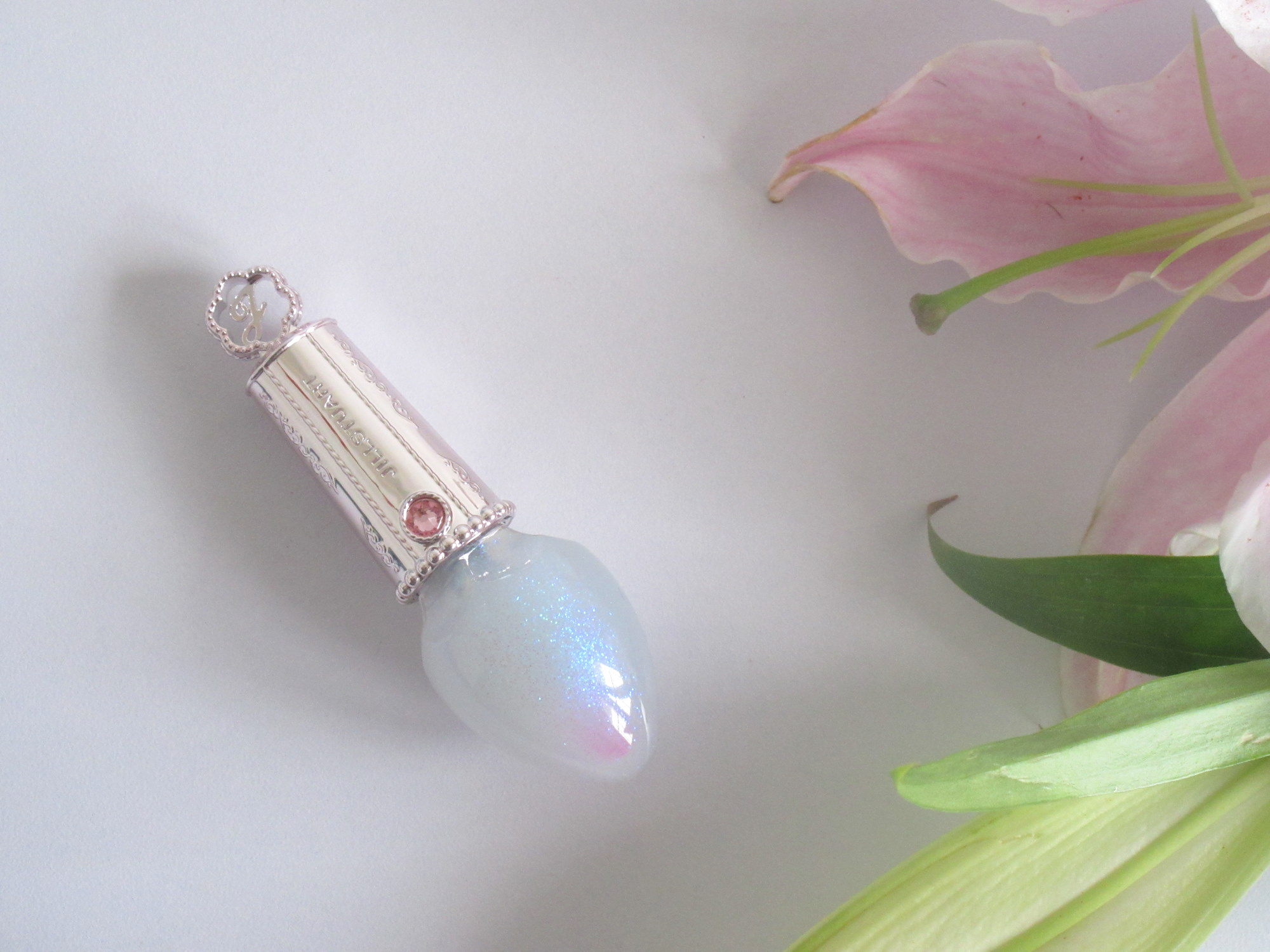 PRICE AND QUANTITY: Retails for 2800 JPY in Japan, which is 1769 INR approximately, for 10 ml of product. Anyway, since I bought this online, it cost me 4000 JPY, which is approximately 2527 INR.
AVAILABILITY: Jill Stuart Beauty, Sephora Singapore, Ichibankao etc. (*'08 Apple Trick' is no longer available)
♥ OVERALL: If you're like me and truly enjoy a good glossy lip, you're going to love this product. I'm sorry for your wallet but you need this. Buying Japanese beauty in Japan is always the cheapest route. If you have family/friends visiting, give them a list and stock up.
Jill Stuart Forever Juicy Oil Rouge Tint in '08 Apple Trick'.
Pros
It makes your lips look super plump, luscious and juicy!
The packaging is beautiful.
It's quite comfortable on the lips.
For a lip-gloss, it's quite long-wearing. It also tints the lips and leaves a stain behind.
It feels very plush and nourishing.
Cons
Availability is an issue. Moreover, this particular colour was LE.
The price. But then again, it's Jill Stuart. It is what it is.
Sourcing and getting Japanese products when you don't live in Japan can be a bit of a headache.