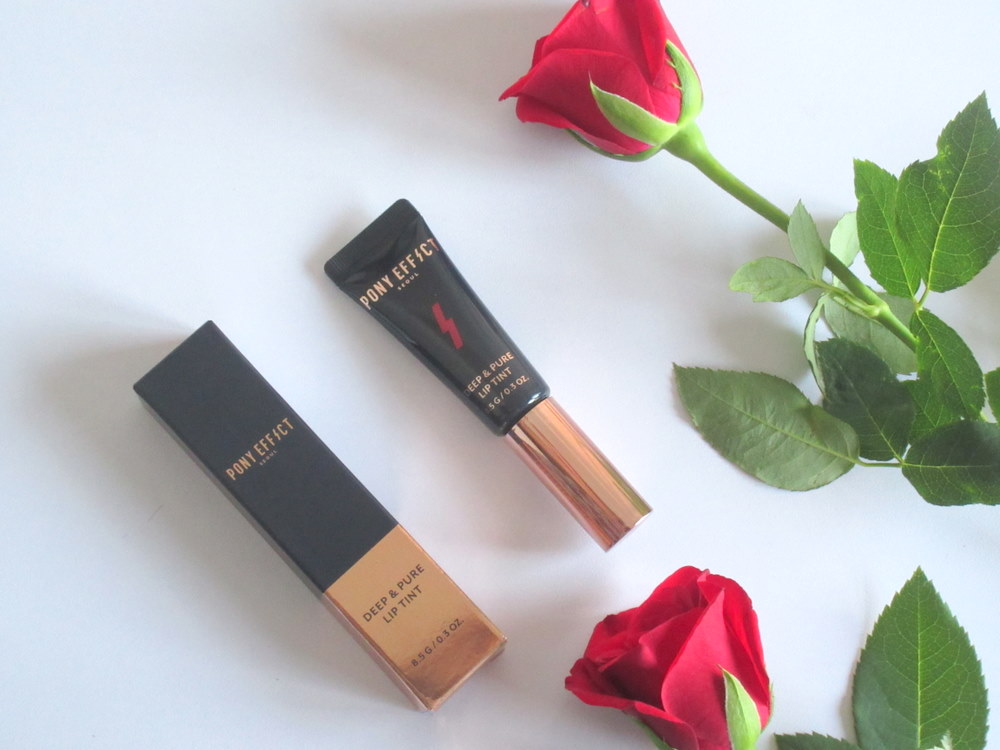 I admit – I've been slacking. After a week-long vacation, I was planning on quitting blogging altogether. The same thing happened to all my previous blogs. I just lost interest in them and stopped posting. This time around, though, my girlfriend stopped me from losing my mind and told me I would regret quitting. She was/is right. I like this blog. It's my happy place. That being said, let me put such horrid thoughts behind me and focus on a product that has been making me happy lately.
THE BACKSTORY: If you're into K-Beauty, you've probably heard of Pony. She's a very popular makeup blogger/vlogger who skilfully meshes strong and soft makeup looks in her makeup tutorials. If you're new or have recently stumbled into the glorious world of K-Beauty, I would definitely recommend checking out her YouTube channel. Her videos are easy to follow and they often have English subtitles, which will assist you in understanding the tutorials better.
Anyway, Pony Effect is her makeup line. It carries a wide range of makeup products, from concealers to eye tints. You name it.
She releases some interesting products every now and then and I had been wanting to try out something from her much raved-about makeup line for a while now. I finally bit the bullet sometime last year and now I can sort of grasp why the products are so well-received. Let's hope I get to try out more products from Pony Effect this year.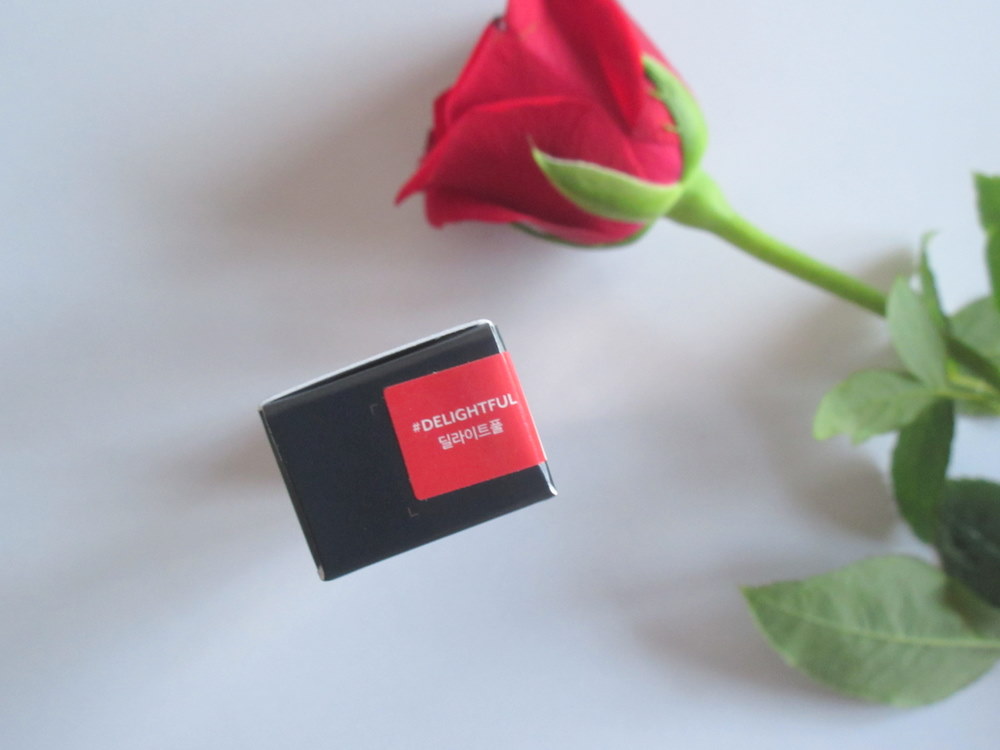 THE PRODUCT: After much debating and researching, I decided to buy one of the lip products from Pony Effect. Even then, there were so many different formulas and product types to choose from. I eventually settled on buying this particular Lip Tint (which was a new launch at the time of purchase).
This Lip Tint was a pleasant surprise. I did have high hopes for it but I was still a little sceptical about how it'd actually perform. If I were to sum it up in a single word, it'd be – wow.
That being said, this Lip Tint has a soft jelly-like consistency when you initially apply it. It applies easily and evenly and soon dries into a weightless and opaque semi-matte tint. With the texture being so soft and gel-like initially, you'd think it would be a little sticky/tacky but that definitely isn't so. It's non-sticky and non-greasy once it dries and sets.
Moreover, once it sets, you're done. I'm not kidding. It's got the tenacity and longevity of a liquid lipstick… So much so that it feels wrong to call it a Lip Tint. It will last the entire day – you just have to go home and double cleanse to get it off. On me, it stayed put even after I ate oranges, drank soup and a proper dinner. It's one of the best long-wear lip products I've tried till date.
I do have a couple of things I'm not so happy about.
First, the packaging – it's pretty to look at, with the rose-gold details and all. Even the doe-foot applicator is nice. What bothers me is that the writing on the product has begun to rub off now.
Secondly, the price – Even if I wanted to try out more shades from this range, I won't be able to afford them. The price-tag is a little steep, especially for what it really is. I get that it's a really wonderful formula but at the end of the day, I'm a broke student and that's just where I draw the line.
Oh, and it smells like… cold medicine. I don't mind it since it dissipates after application.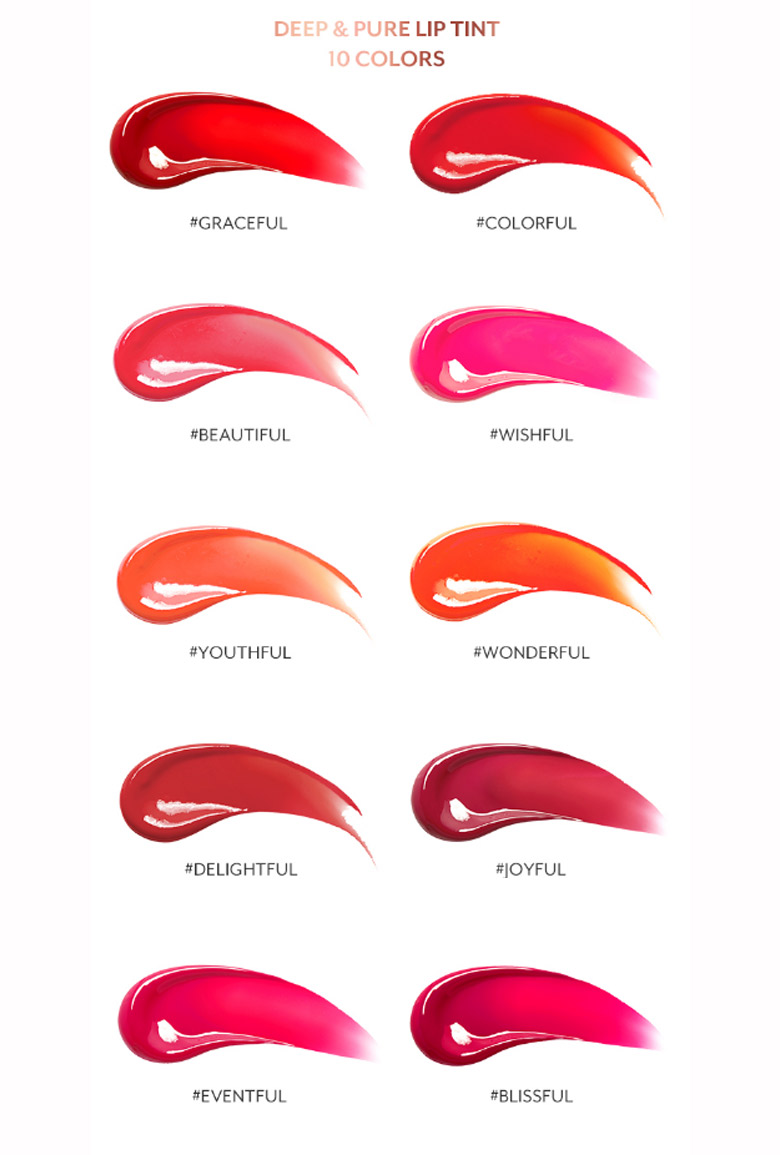 SHADES AVAILABLE: There are 10 shades in this line.
Graceful
Colourful
Beautiful
Wishful
Youthful
Wonderful
Delightful – *The one I bought. It is a pretty red with an orange tinge to it.
Joyful
Eventful
Blissful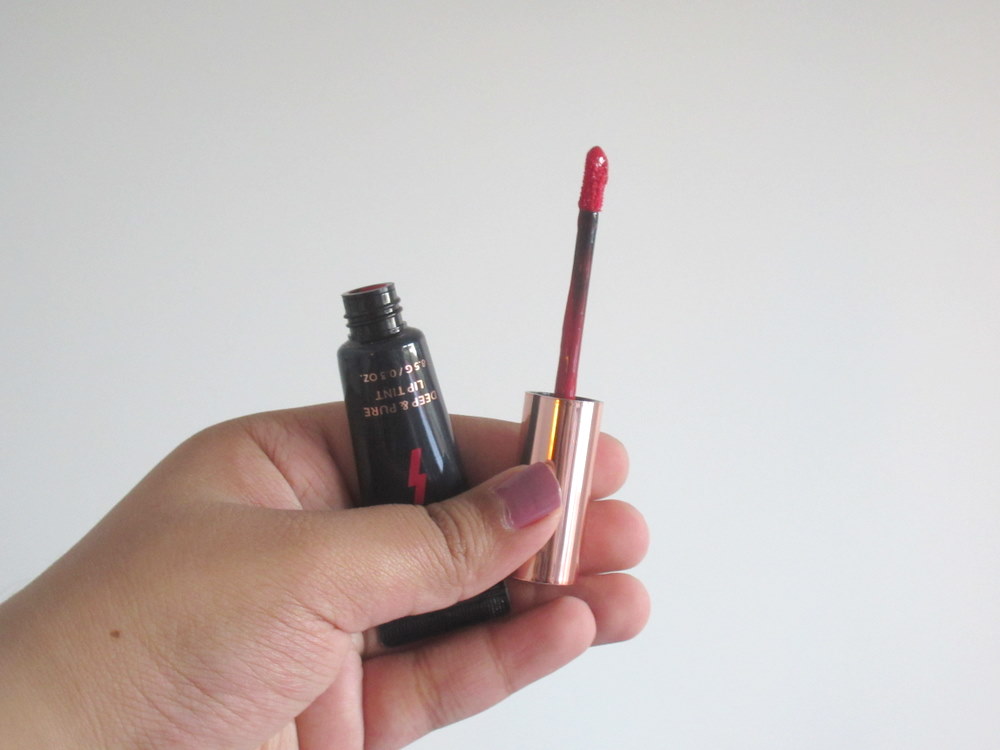 PRICE AND QUANTITY: 17,000 KRW (approx. 14 USD) for 8 grams of product.
AVAILABILITY: testerkorea.com, beautyboxkorea.com, memebox.com etc.
♥ Overall, I truly love this product. It's worth splurging on, I think, and I don't regret buying it. If you ever see a sale on Pony Effect products, let me know. I would love to pick up a few more shades. BAHAHAHAH.
Pony Effect Deep & Pure Lip Tint in 'Delightful'
Pros
It is really smooth and applies evenly, without any tugging.
It is very opaque.
It is EXTREMELY long-lasting.
The shade-range is not too shabby. It's got some nice basic colours.
It is non-sticky/non-greasy and feels weightless.
Cons
The packaging is a little iffy. The writing on it will rub off, it may leak and there are no shade indicators.
The price is a little steep.
Availability is an issue.