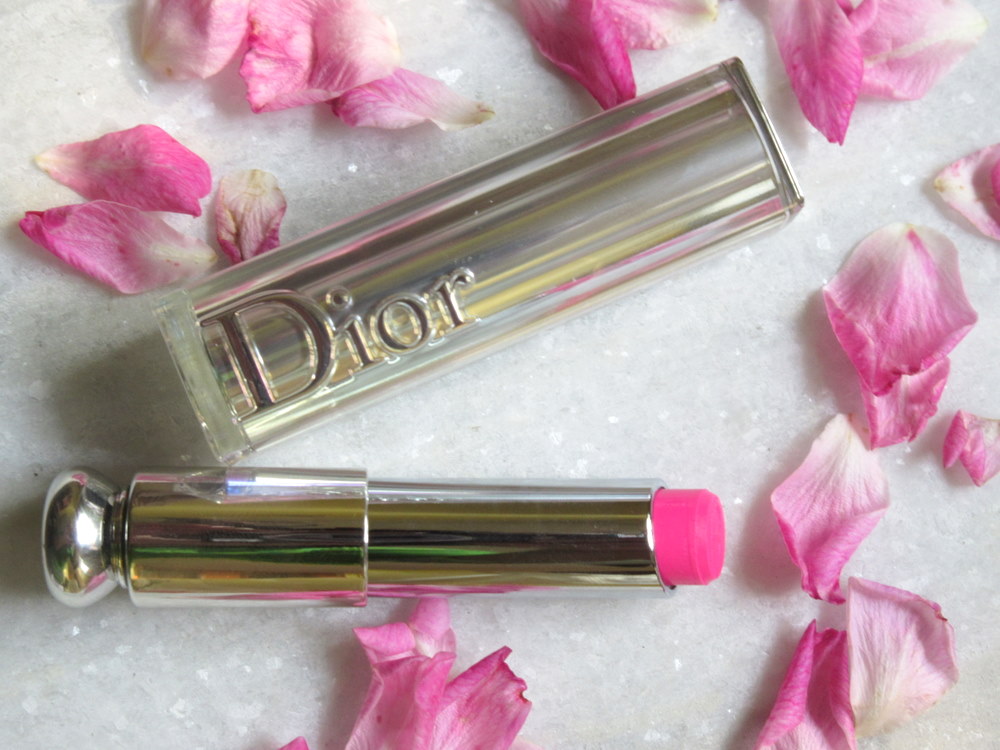 So, hey, here's another long overdue review. I guess I never really got around to writing my thoughts on this product because I didn't like it enough to use it or dislike it enough to give it a not-so-sparkly review. It's just one of those things that I'm not particularly gung-ho about.
THE BACKSTORY: I originally wanted my sister to get me the ever-so-popular Lip Glow from Dior. She was going somewhere on Holiday and there was a huge communication gap between her and the Sales Assistant. Despite all that, she was still kind enough to get me this lovely lipstick. I was so excited to give this a go especially since I had liked most of the Dior lip products I had tried out previously.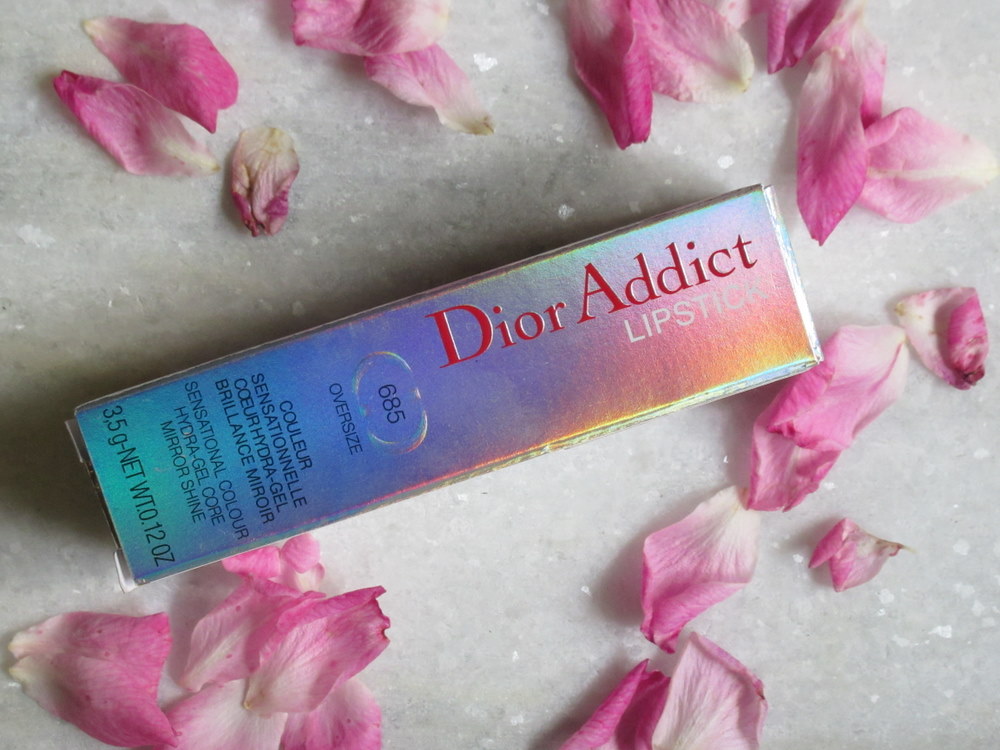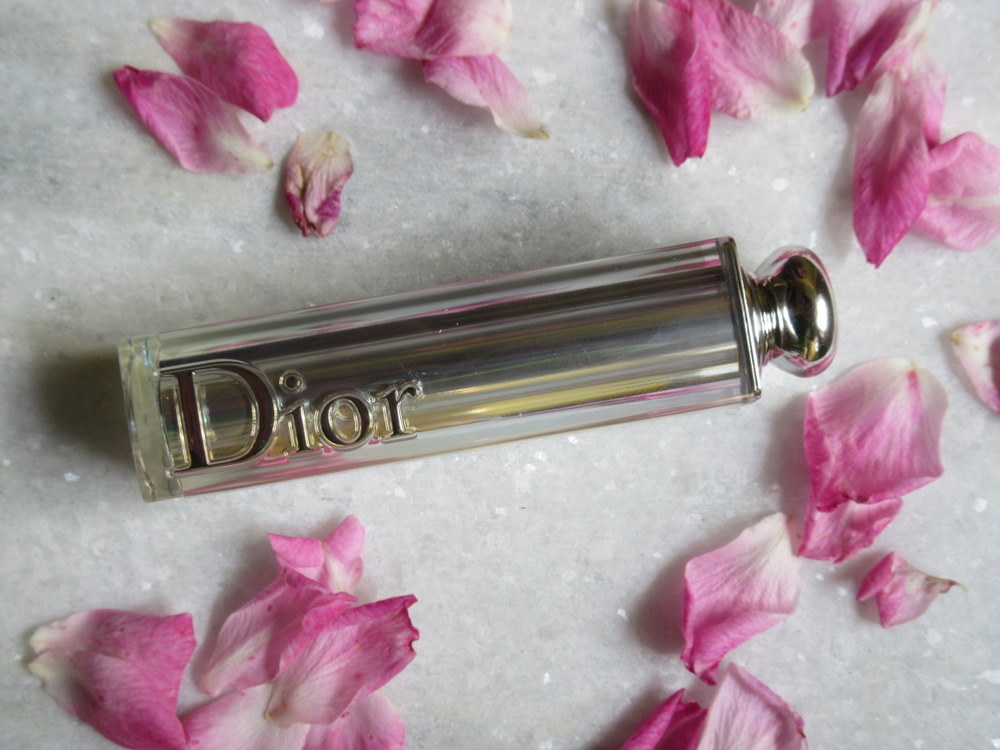 THE PRODUCT: So, this is a really nice gel lipstick that has a pretty glossy finish. It goes on very smoothly and sits very nicely on the lips. I feel like it is more of a tinted lip balm, though. The way it melts when it comes in contact with your lips reminds me of lip balms.
This particular shade is quite sheer and needs some building up in order to reach maximum opacity. It is hydrating and doesn't emphasize lip lines. Like I mentioned before, it has a nice glossy finish – so much so that it could pass off as a high shine lip gloss.
These don't last very well, though. But they are quite easy to reapply.
I feel like I'm being really insincere while reviewing this. Mostly because I really do not like the colour of the lipstick and how it looks on me. Bright pinks are my weakness because I typically pull them off. This shade, however, makes my face look ashy and grey. Even on my girlfriend, who has significantly warmer undertones compared to my neutral-cool undertone, it doesn't look that flattering. I feel like this shade is… awkward? I reckon someone with a duskier, deeper skin tone would look amazing in it.
SHADES AVAILABLE: The Dior Addict line was reformulated for Fall 2015 and now boasts 44 different shades, comprising of 3 different formulas – Glow, Flash and Glitter.
I believe Oversize falls under the Flash formula. I could be wrong since it doesn't mention which formula it is on the packaging.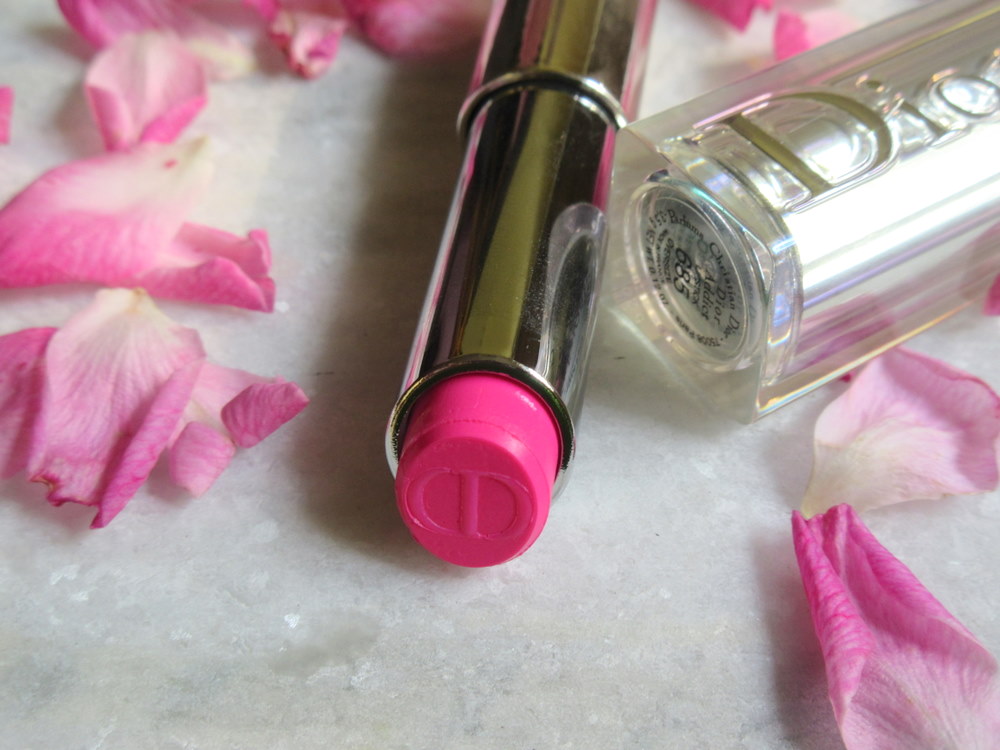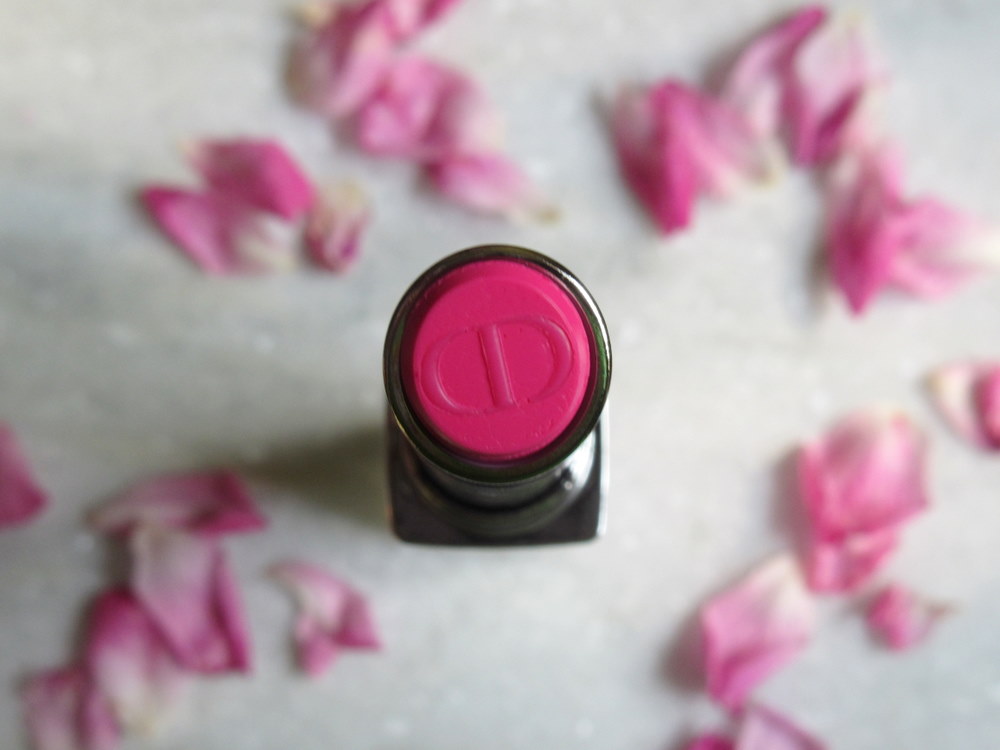 PRICE AND QUANTITY: $35 for 3.5 grams of product
AVAILABILITY: Dior counters, Dior.com, Sephora etc.
♥ Overall, this one is a miss for me. If only the colour worked for me.
Dior Addict Lipstick in 'Oversize'
Pros
It is really smooth and applies without any tugging.
It has a nice glossy finish.
It is hydrating.
It doesn't emphasize lip lines.
It's almost like a tinted lip balm. If you like sheer, semi-sheer lipsticks, you'll enjoy this one.
Cons
It's a glorified lip balm. Would you really want to spend so much money on this? Especially since the YSL Sheer Candy formula could beat this to a pulp.