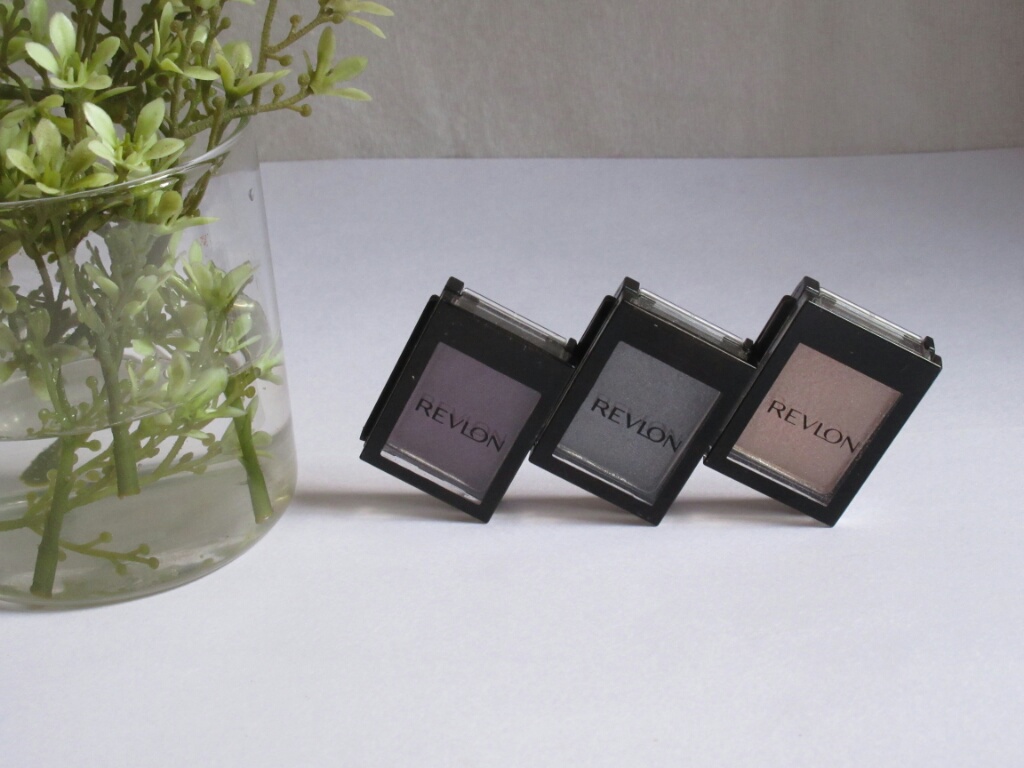 Hi, everyone. This is going to be just a quick little review on these Revlon eyeshadows that have taken me the longest time to post about.
THE BACKSTORY: This is another one of those products that me and my equally broke friends had always thought about. We always had this recurring conversation about smokey eyes and just how impossible it was for us to get started on the trend. Mostly because eyeshadows are kind of oddly expensive. That's when our prayers were heard and one of the best high-street makeup brands, ever, came out with this line. Eyeshadows so ridiculously cheap that you could make your own palette with them. Cut to a year later and my friends are happily doing smokey eyes and what not with these.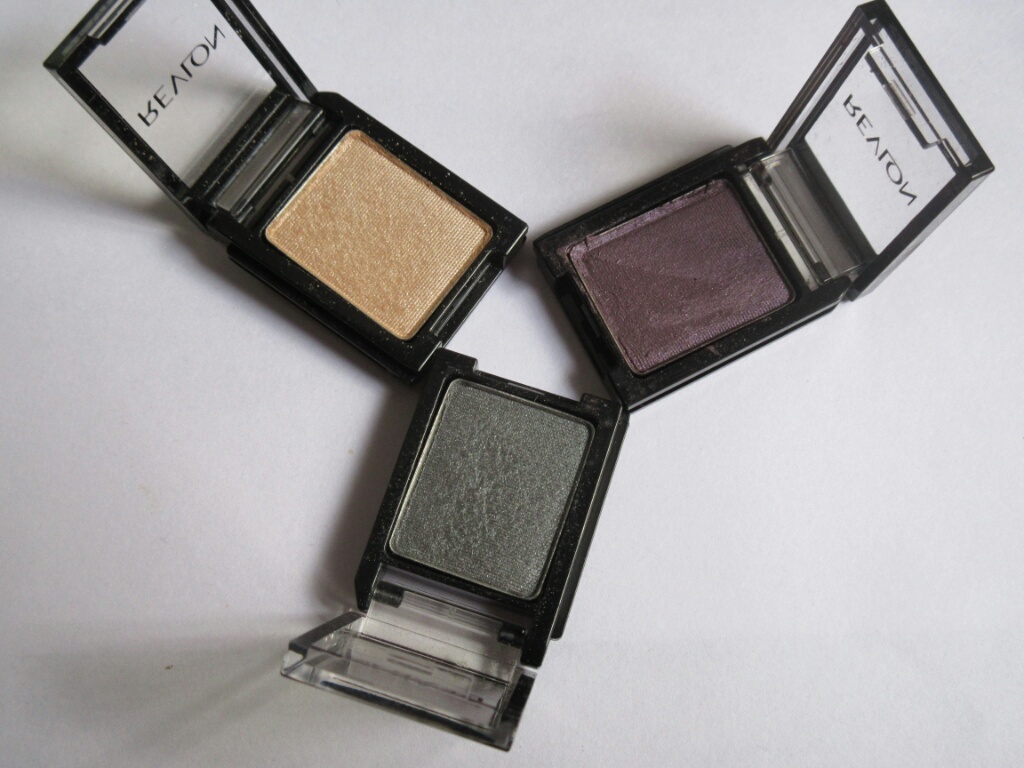 THE PRODUCT: The eyeshadows are pretty decent. Honestly, for such a low price, you cannot be expecting any more than what you're getting for these. These fare well over a base or a layer of eyeshadow primer and last much longer. Alone, they do tend to fade throughout the day. The texture of these is very, very powdery and since most of them have  a sheen to them or even glitter particles, they tend to have a little fall -out. However, they are easy to blend and work with and they aren't chalky. What's more, you may not get a lot of pigment at first but they're build-able. The fun part about these little guys is that they can be attached to one another and be turned into a palette that caters to all your whims and fancy. And if you aren't an eyeshadow person, or you just need one particular colour for your journeys; these are arguably the best bet. The packaging is ridiculously good for its price, albeit fragile. All in all, you get some very decent eyeshadows without burning a hole in your pocket. These come in 13 different shades, with textures ranging from mattes to sparkly. The ones pictured here are:
Sand – A frosty light beige shade.
Gunmetal – A frosty gunmetal (or cool toned deep grey) shade.
Eggplant – A gorgeous shimmery deep purple with blue sparkles.
THE PRICE: 175 INR for 1.4 grams of product.
AVAILABILITY: All Revlon Counters, major e-commerce sites like Amazon, Flipkart, Nykaa etc.
Revlon Colorstay Shadow Links Eye Shadow.
Pros
The opacity is build-able. Over a primer/base, these are quite good.
The price comes into play. For the price, you cannot really get a better product.
A decent amount of colours are available.
You can make your own palette with the colours if you choose to.
These are easy to work with.
Cons
There is a noticeable amount of fall -out.
Colours are limited to only basic nudes and blue tones.