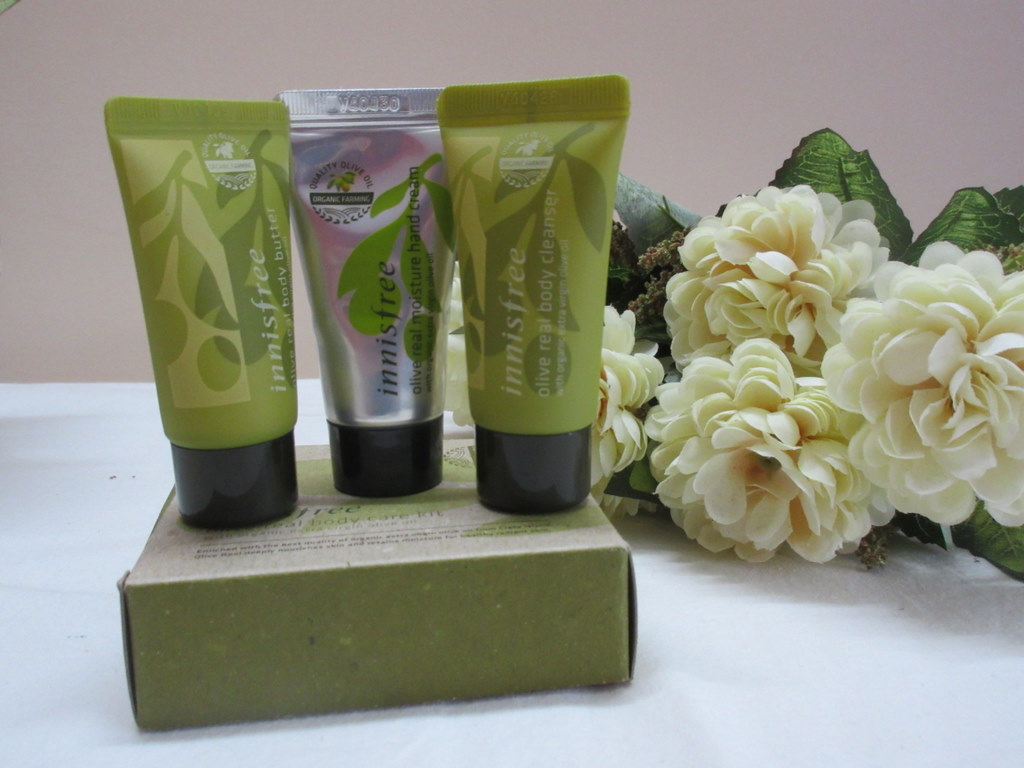 Annyeong, everybody. Whenever you buy stuff from Korean makeup sites, expect a ton of samples to be thrown along with what you ordered. Most of the time, samples are the way how they get you to buy more – they give you such great samples, usually a smaller version of their bestsellers, that you cannot help it but keep going back for more.
THE BACKSTORY: Thanks to the Korean sites, I've come to expect sample everywhere. If I don't get any samples, I usually tend to ask. Most brands oblige, some refuse. But it's their loss, in a way, isn't it? I'm all for the sample concept. Hence, the start of this new series called 'Sample Session', where I'll just give a quick run-through some samples and if I'd be willing to spend on the actual product.
THE SAMPLE(S): Innisfree Olive Real Body Care Kit.
ACQUIRED WHEN: Purchased the Innisfree No Sebum Mineral Powder and the Innisfree Green Tea Cleansing Oil along with a couple of other things at the Innisfree store in Khan Market, New Delhi.
BREAKDOWN: There were three products in the Olive Real Body Care Kit, most of which are well-loved by people around the world. The kit included a hand cream, a shower gel and a body butter.
Olive Moisture Hand Cream – Extremely smooth texture, like no other hand cream. Extremely moisturising. Mild fruity fragrance. Locks in moisture for hours. Non-sticky.
Olive Real Body Butter – Extremely hydrating. Perfect for dry/chapped areas like knees and shoulders. Mild fruity fragrance. Smooth texture. Non-sticky.
Olive Real Body Cleanser – Foams up well. Cleanses well without the unusual slimy feeling. Mild fruity fragrance.
STAND OUT ITEM(S): The Innisfree Olive Moisture Hand Cream, The Innisfree Olive Real Body Butter.
RETAIL PRICE & AVAILABILITY: 3,000 – 5,000 won; testerkorea.com
CONSIDER PURCHASING THE REAL DEAL? Only the hand cream, some time soon.