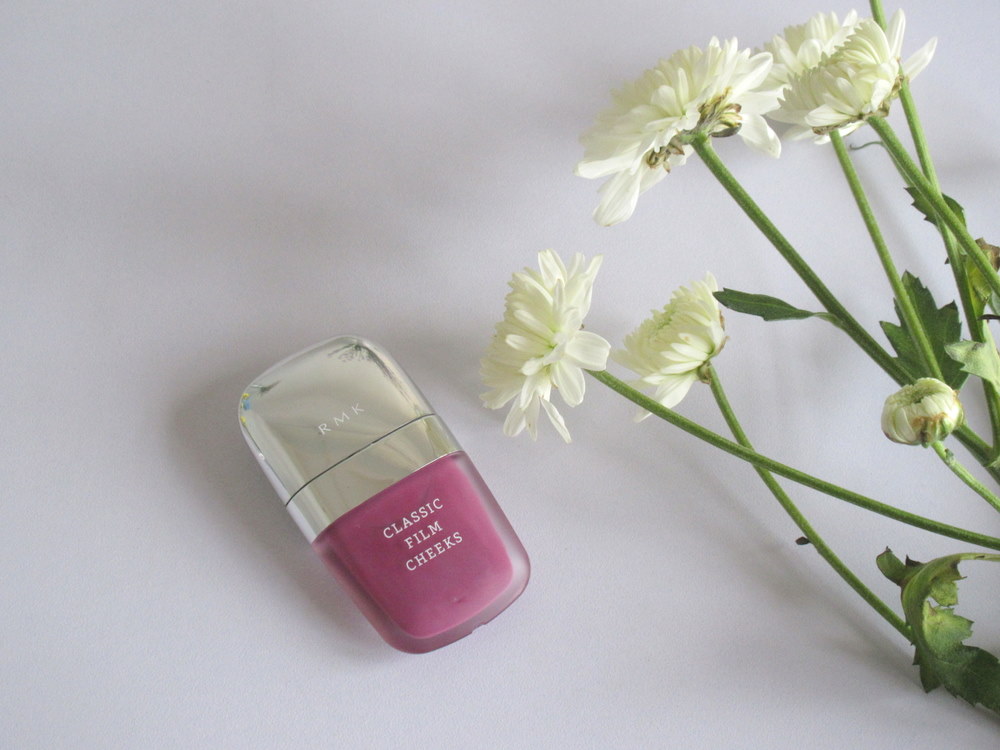 What do you do when all the Autumn launches for Japanese beauty brands are swarming you left, right and centre but you're just a poor little college student? You whip out your calculator, count all the change in your purse and decide to satisfy yourself with only one product. Welcome to the post on said product.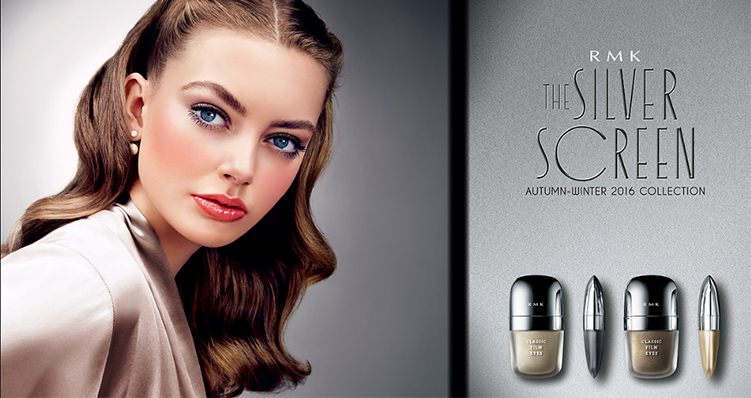 THE BACKSTORY: In the beginning of August, I was just checking out the prices of all the products I was interested in and comparing them to one another. The ones that made the final cut included one of the lipsticks from the Jill Stuart Dual My Face Collection, one of the new liquid blushes from Three's Walk The Line collection and finally, one of the new liquid eye/cheek products from RMK's The Silver Screen Collection. I later found out that the liquid blushes from Three were going to become a part of their permanent line-up, which is why I decided to splurge on RMK's Limited Edition version instead.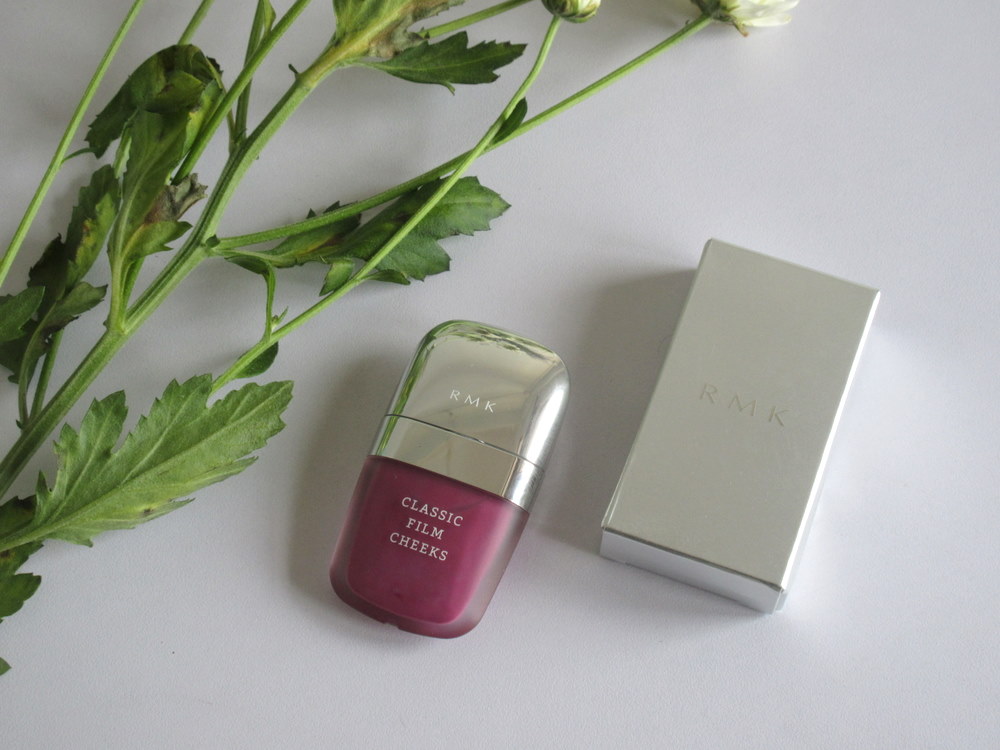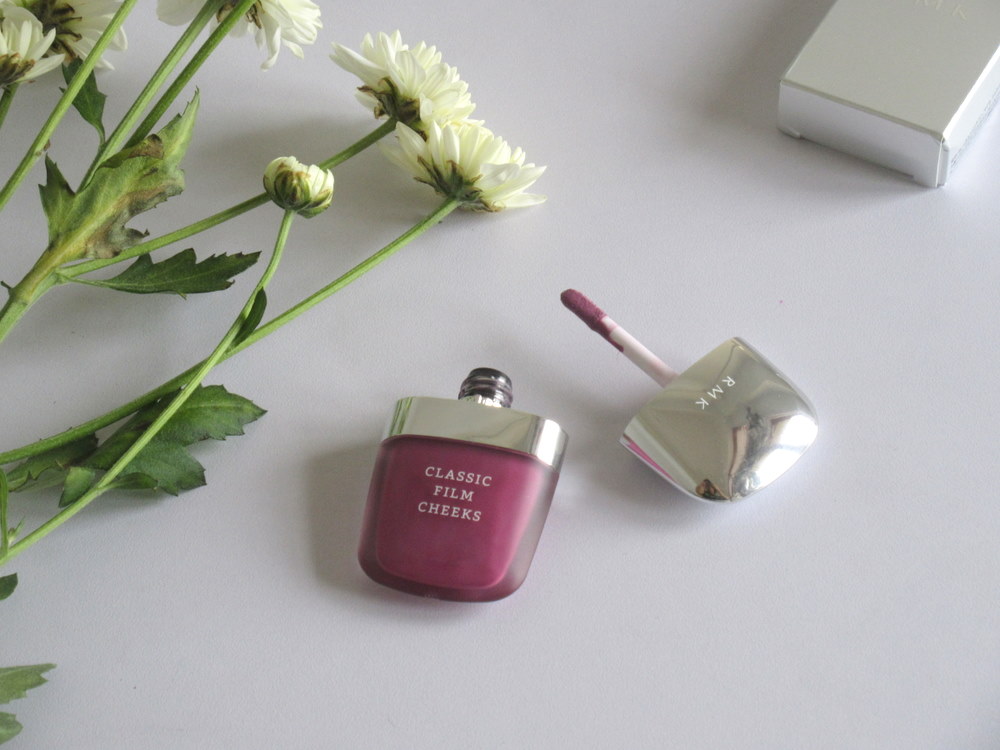 THE PRODUCT: I think it's safe to say that it's a very pigmented and opaque liquid blush. It has a flat applicator and I'm unsure if I can call it a "doe foot applicator" like I usually do. It comes in a sleek frosted glass packaging with a reflective silver top. It is marketed to fit "snugly in the palm of your hand" but I doubt any of us are going to carry it around in our palms.
Despite being a liquid blush, it isn't as watery as some other variants I've tried. I find the texture similar to some of the gel lip tints I own. I also find it quite slippery.
That being said, it's really easy to blend. Again, I, strangely, do not find it to be as seamless as other liquid blushes. It's also a little difficult to blend out if it is left on your cheeks a minute too long.
There are no pearl/glitter particles in this blush but it still gives the cheeks a beautiful luminous glow.
Since it is quite opaque, using only a dot (two dots, maximum) of product on each cheek works just fine. It can be built up to your taste; just be sure to blend it out. Fingers and stippling brushes work best with this.
I've been enjoying using this blush but its longevity is the most disappointing part about it. I understand why its an Autumn launch now – it just doesn't hold up on hot and humid days. On cooler days, it fares a lot better.
SWATCH: You clearly do not need a lot of product as it's quite pigmented. The more product you use, the more obvious the purple tones become. If you use only a little, the red tones shine through which makes it a lot more natural and wearable.

SHADES AVAILABLE: There are 5 shades in this range. They are,
01 Classic Peach – Described as a fresh peach shade.
02 Charming Pink – Described as an innocent pink shade.
03 Nude Haze – Described as a sexy beige shade.
04 Open Rose – Described as a sophisticated rose shade.
05 Classic Berry – Described as a top-drawer class berry. (I personally think it's less berry, more plum.)
PRICE AND QUANTITY: Retails for 3000 JPY for 5.5 ml of product (approx. 1943 INR/29 USD) but you'll have to pay a lot more if you're going to buy it online, grrrrr.
AVAILABILITY: RMK Counters (click here to check if your city has an outlet), Beautybay (this collection isn't available yet but I assume it soon will be); Ichibankao (retails for 4300 JPY *sighs*); Everglowcosmetics (retails for 38 USD), Gooddealer, Selfridges, Bonboncosmetics etc.
♥ Overall, I am satisfied with it. I really want to do a comparison between this and Addiction's Cheek Polish. I already know who's going to do better. I suppose this product marks the end of my Autumn buys from the Japanese market. No more money, you guys. NO MORE MONEY. *cries in a corner*
RMK Classic Film Cheeks in '05 Classic Berry'.
Pros
It is incredibly pigmented. A little truly goes a long way.
If the right amount is used, it gives a natural-looking flush to the cheeks.
The packaging is sleek and elegant.
It can be built up.
It lasts for a decent amount of time. On cooler days, it tends to last longer.
Cons
Availability is an issue. Morever, this is a Limited Edition release.
The price you pay online is outrageous.
It isn't as seamless as other liquid blushes.