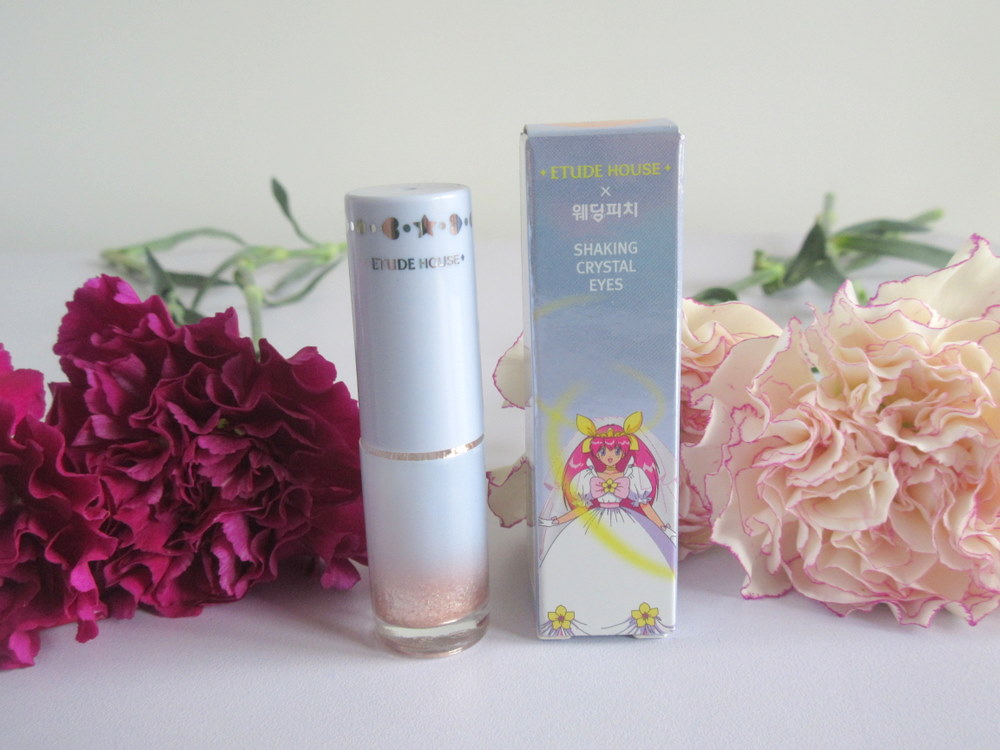 Well, here's another piece I picked up from a recent K-beauty collaboration… I hate to admit it but the entire line was packaged so adorably that I was tempted to pick up more than the one piece that I did.
THE BACKSTORY: Now, it's no secret that I'm a huge fan of anime and manga. However, I only found out about this particular anime/manga, Wedding Peach, through Etude House's collaboration. I'm not too fond of the magical girl genre and I tend to skip it entirely, which is why I didn't really know about this series.
Anyway, this collaboration produced a wide variety of products. Some repackaged, some new. There were Play 101 pencils, eyeshadows, liquid eyeshadows, nail stickers, hair colour sprays and liquid lipsticks in this line.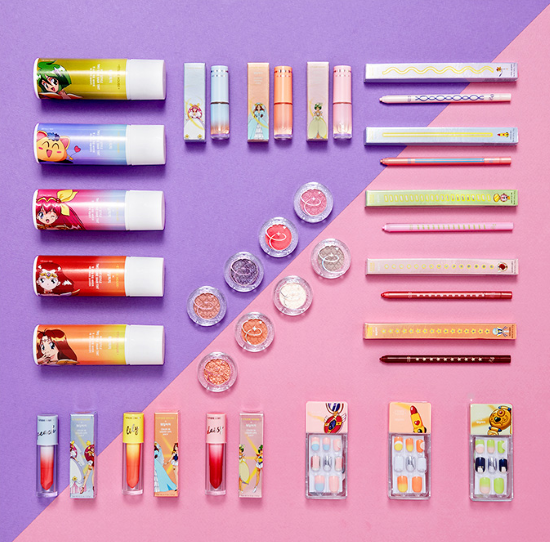 THE PRODUCT: Can I just preface this review by telling you I was a little let down by this product? Should I start with the negatives first and then end it on a positive note? Yes, let's do that.
The name 'Shaking Crystal Eyes' suggests that the product has to be shaken up well before application. If you don't shake it up well, you'll notice the inconsistency right away.
Now, I wasn't expecting it to be as watery as it turned out to be. I have hooded eyelids, so, whenever I used it on my mobile lid, it always managed to transfer and settle onto the crease. Once it dried up, it took the form of the lines on my crease, which, I must say, doesn't look very pretty.
Then again, you'd have to be sitting/standing very close to me to notice the lines.
I also find it to be uneven when it comes to application. I do not know if the other shades in the line have the same problem.
Now, let's get to the good stuff.
I find that it stays put quite well. It does take some time to dry completely but I find that it lasts well for such a glittery product. There's also minimal fallout, surprisingly. However, it's not sweat/water resistant nor does it hold up well in humid weather.
It looks very glossy at first, when you first swipe it on your lids. Even after drying, it manages to look very shiny and glossy and just looks very pretty.
The product is packaged in a pastel blue glass container and comes with a nice doe-foot applicator. It doesn't have any scent to it.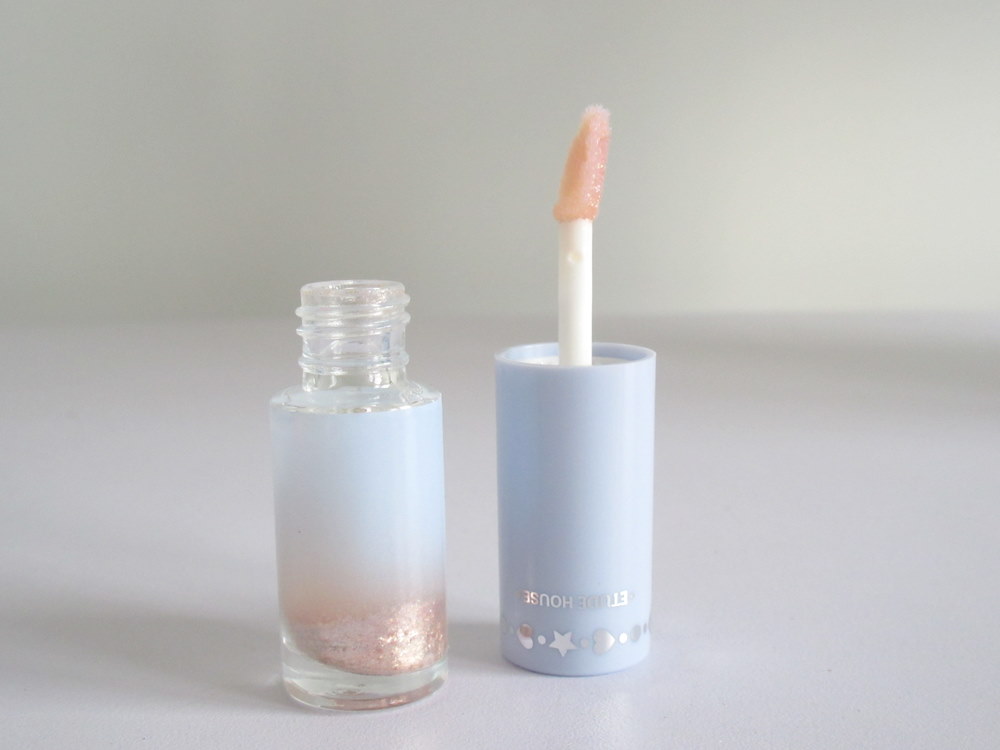 SHADES AVAILABLE: There are 3 different shades in this collection. Click here to go on over to Jasmine's post on all 3 of the shades. In any case, the shades are –
BE101 (the one this post is about) – It's a very pretty light gold with pink and iridescent glitter running through it. Depending on how you look at it, the light gold hue may appear bronze.
PK001 – The pinkish one of the three.
WH901 – The whitish silver one of the three.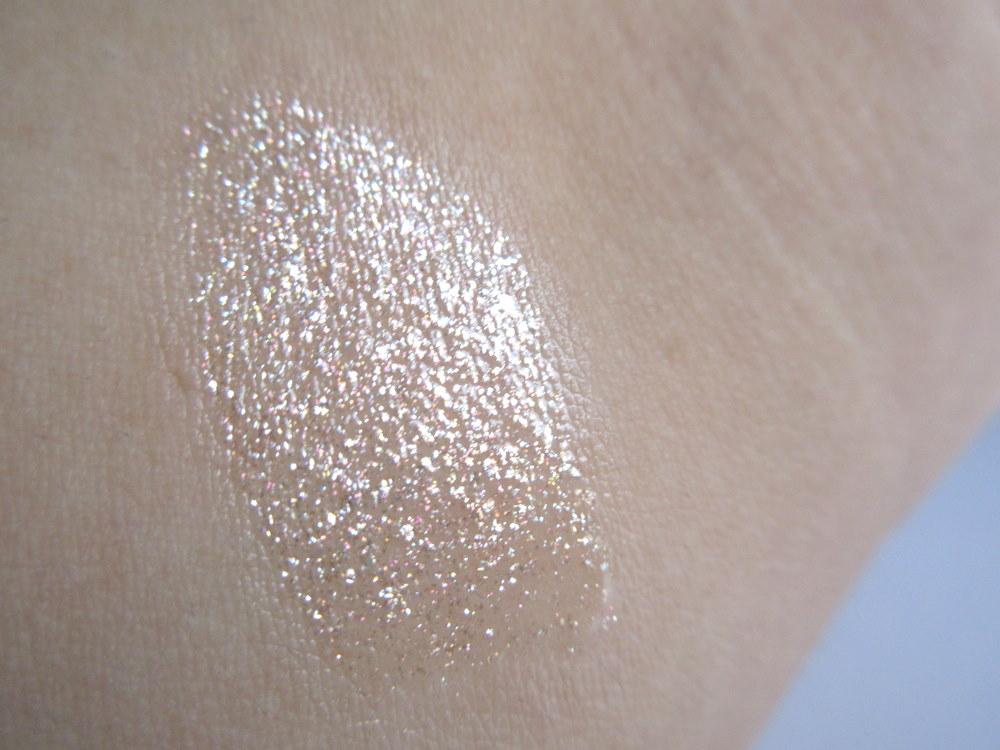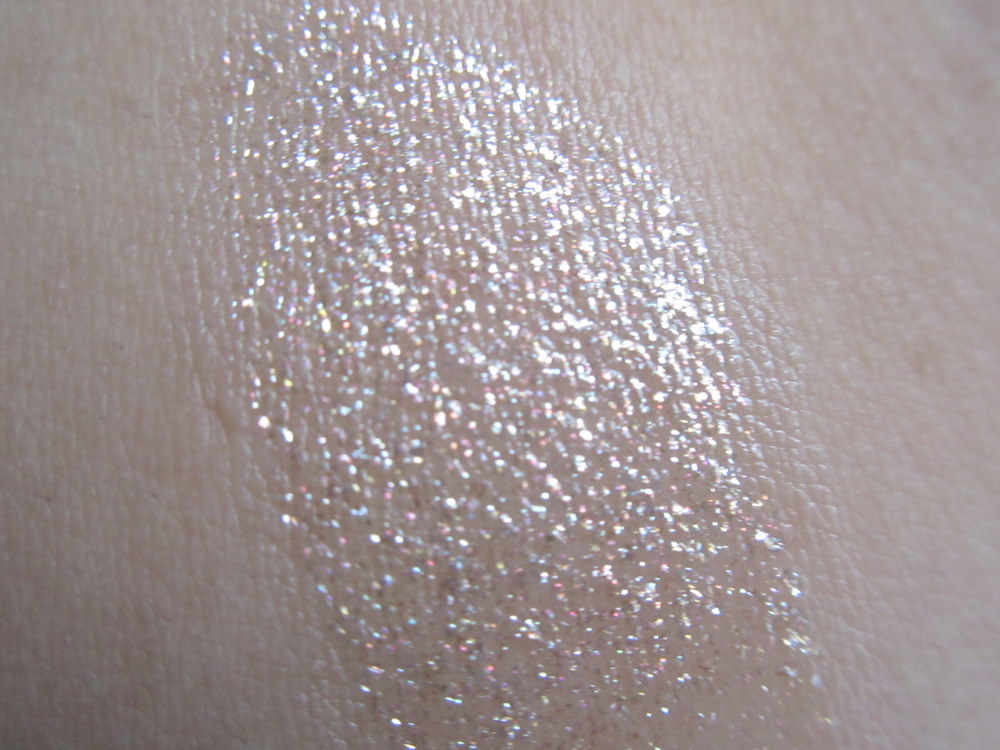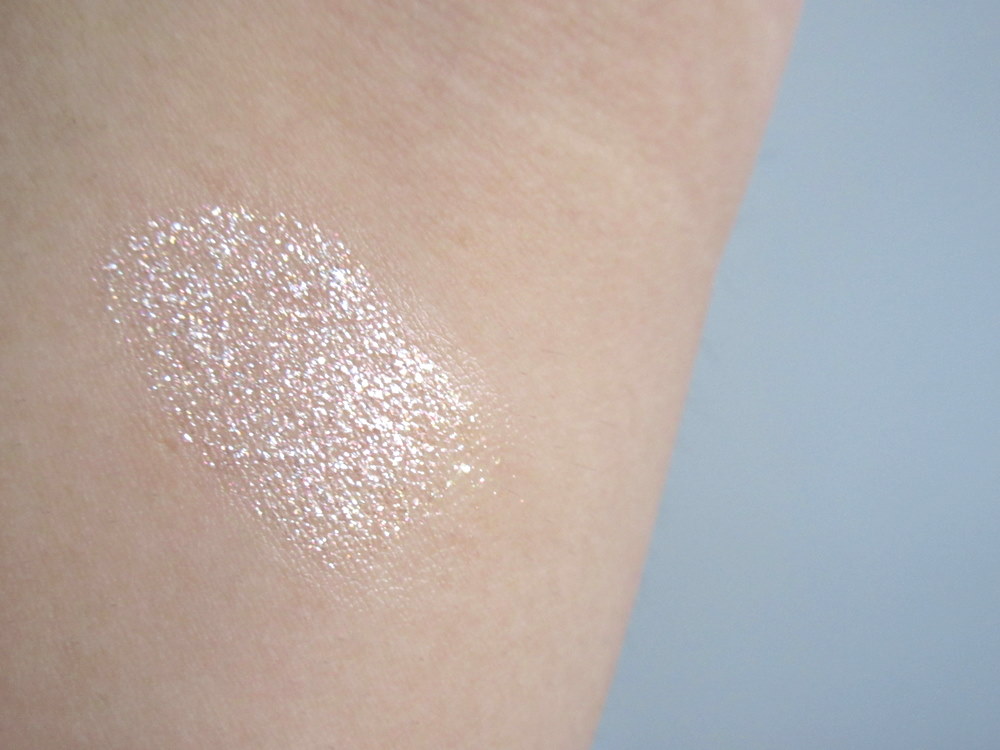 SWATCHES: I tried my best to capture the slight golden-bronze shift it seems to have. I also find the pink and iridescent glitter particles gives it a bolder look. What do you guys think?
QUANTITY AND PRICE: $7 – $10 (depending on where you buy it from) for 5 grams of product.
AVAILABILITY: testerkorea.com (where I purchased it from; $7.95), cosmetic-love ($8.82), ibuybeauti ($7.44),twofacemall ($10.35), jolse ($9.48) etc.
♥ Overall, I think this product is quite unique. If you didn't get the chance to pick it up in its LE Wedding Peach form, I'm sure Etude House will put out more colours and add it to their permanent line soon. It has its issues but at the same time, it's just so pretty… While I do think there are better and prettier glitter products out there, this one manages to hold its own.
Etude House Wedding Peach Shaking Crystal Eyes in 'BE101'.
Pros
It's a unique product and it's very, very pretty.
The doe-foot applicator makes it quite easy to use.
The packaging is adorable.
It lasts for a decent amount of time.
Cons
Availability is an issue. Morever, this is a Limited Edition release.
It creases.
It is inconsistent and applies unevenly.