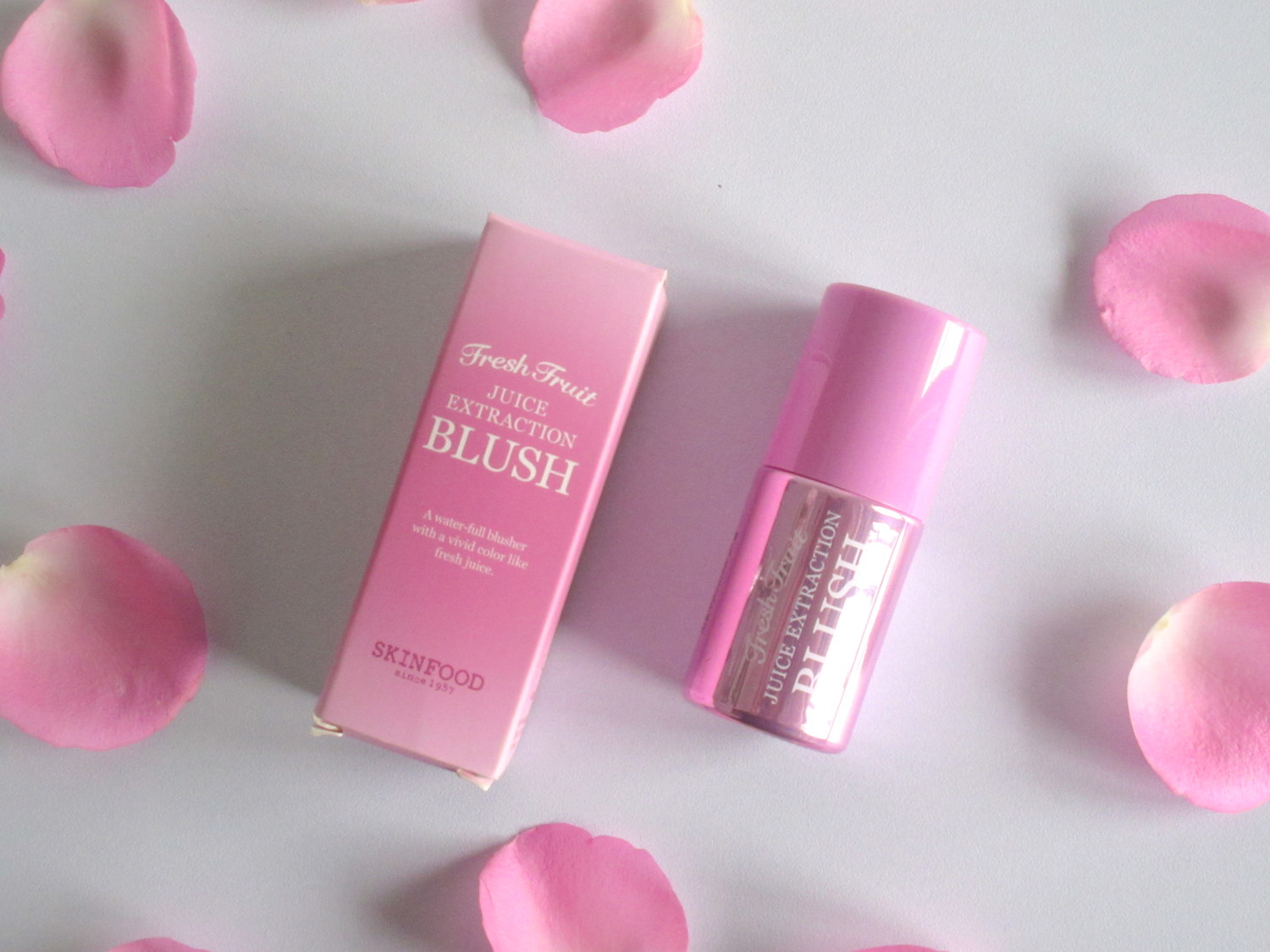 Hi, everyone. Life's been so hectic lately. I've just been busy attending classes and sleeping whenever I get the chance. Even if I have an intense and manic schedule now, I still want to post here at least twice a week. Wish me luck!
THE BACKSTORY: When I saw this line of blushes from Skinfood, I was immediately reminded of the Benefit Lip & Cheek Tints. Perhaps, that's what Skinfood wanted?
THE PRODUCT: Let's just get to it. It's a liquid blush. Whenever I buy liquid blushes, I immediately compare them to one of my favourite blushes of all time, the Addiction Cheek Polish in 'Tadzio'. I've yammered on and on about that one for aeons now. It's starting to get a little embarrassing.
But, to my surprise – this blush actually managed to hold a candle to the Addiction one.
It's nicely pigmented and is easy to blend out into a natural-looking flush. It's quite saturated so I only use 2-3 dots of it on each cheek. It has a powdery floral scent that might annoy a few of you (I personally get bothered by it a lot). It takes a while to dissipate but I'm just happy that it eventually does.
It isn't too runny and has a silicone-smooth feel once you pat it on. It leaves the cheeks looking dewy but not overly so. It lasts well, for around 2-3 hours or so, before fading. Of course, it lasts longer on cooler days. You could also set it with powder to make it last longer.
The product comes packaged in a nice plastic bottle that has some weight to it. It doesn't feel cheap or poorly made. The brush applicator is also decent.
Liquid blushes are great for those with dry patches on their cheeks. They don't get emphasized that way nor does the product cling on to them.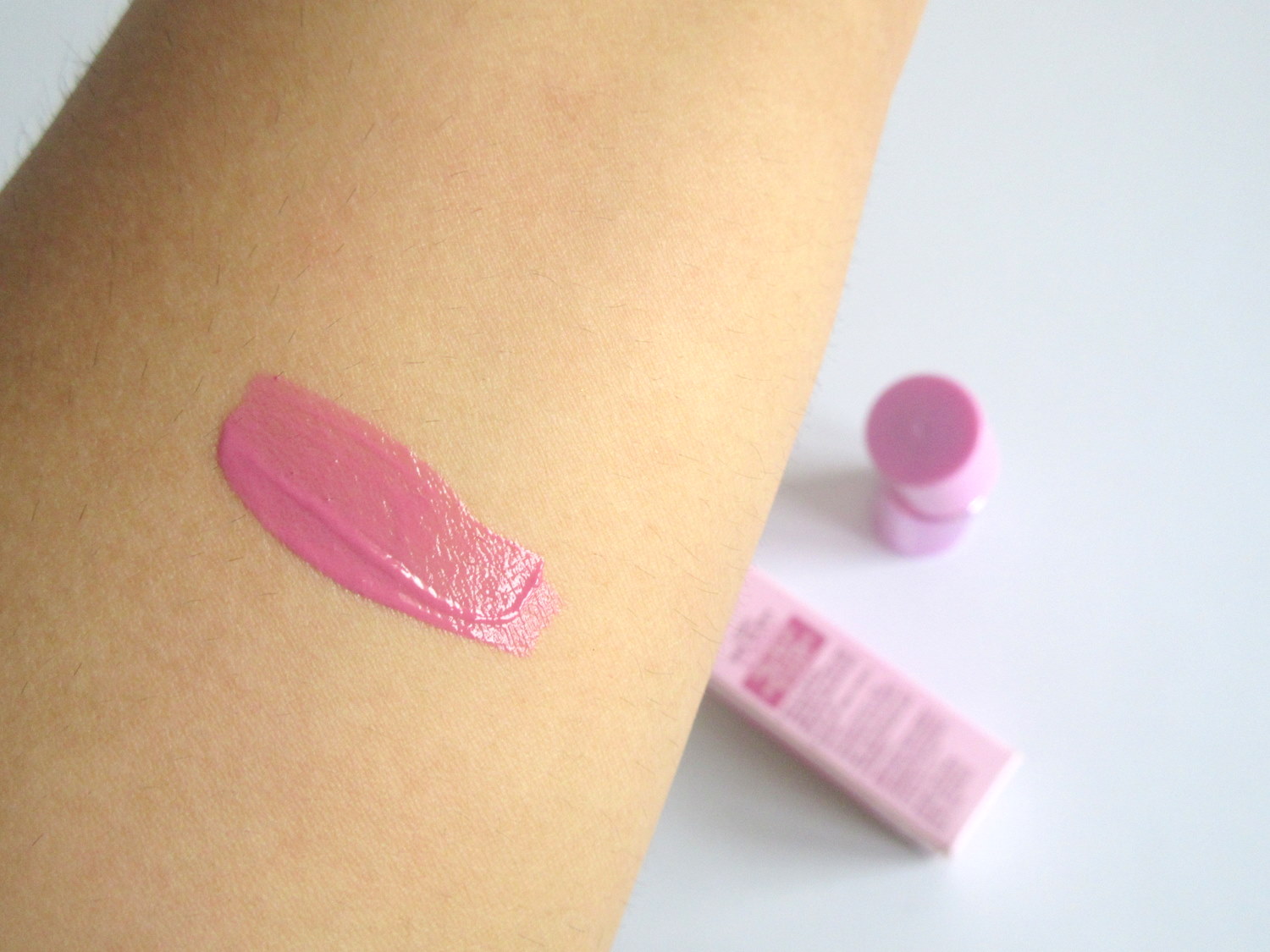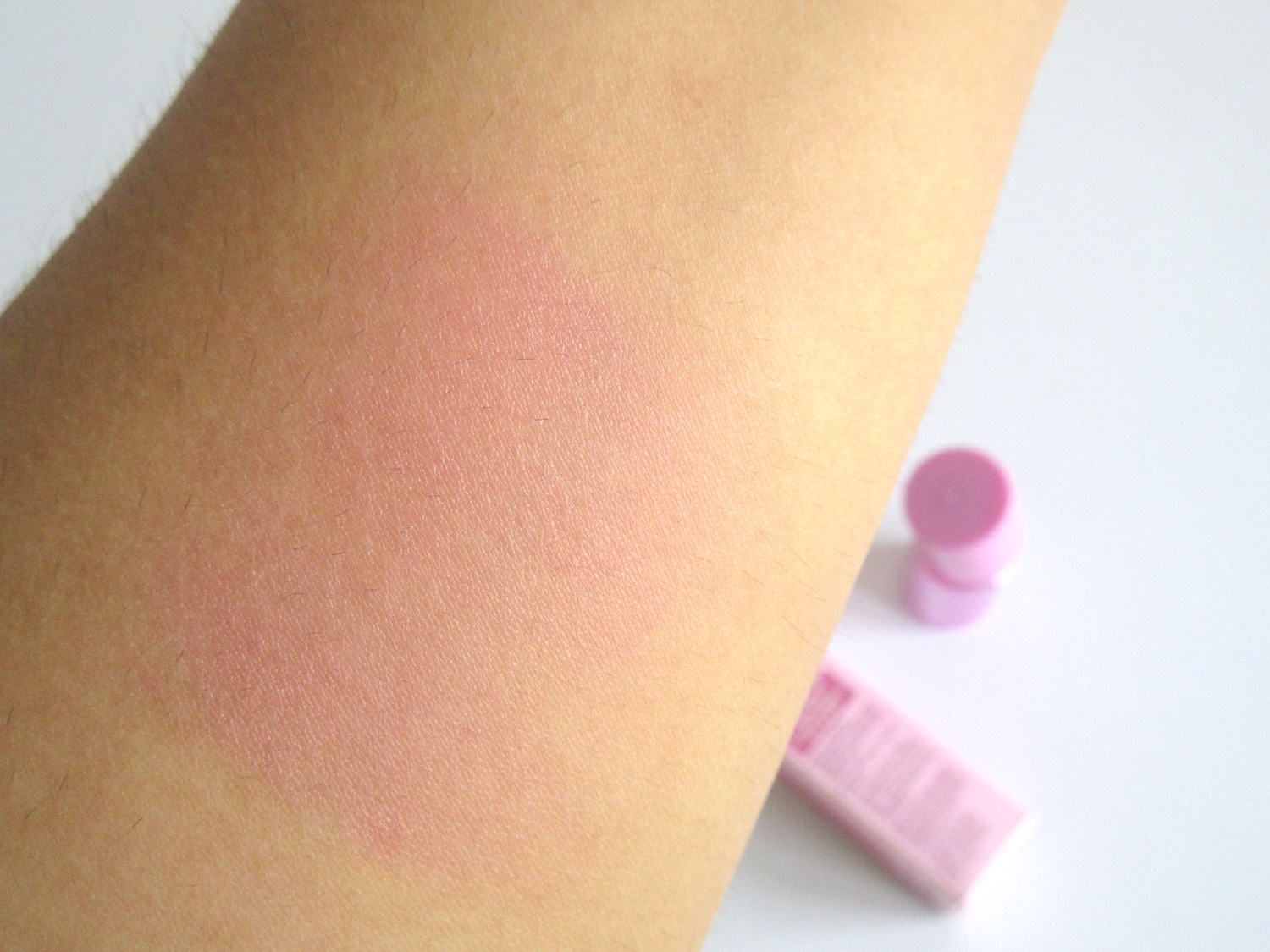 SWATCH AND SHADES AVAILABLE: I realise that this is an unusual colour for a blush. I thought the colour looked too dull when I first swatched it. However, it's perfectly fine when it's blended out.
There are 4 shades in this line currently –
Pig & Plum (not a typo, it really is called Pig and Plum)
Active Carrot
Mellow Raspberry
Berry Beet Juice – A purplish pink with a slight earthy nude undertone.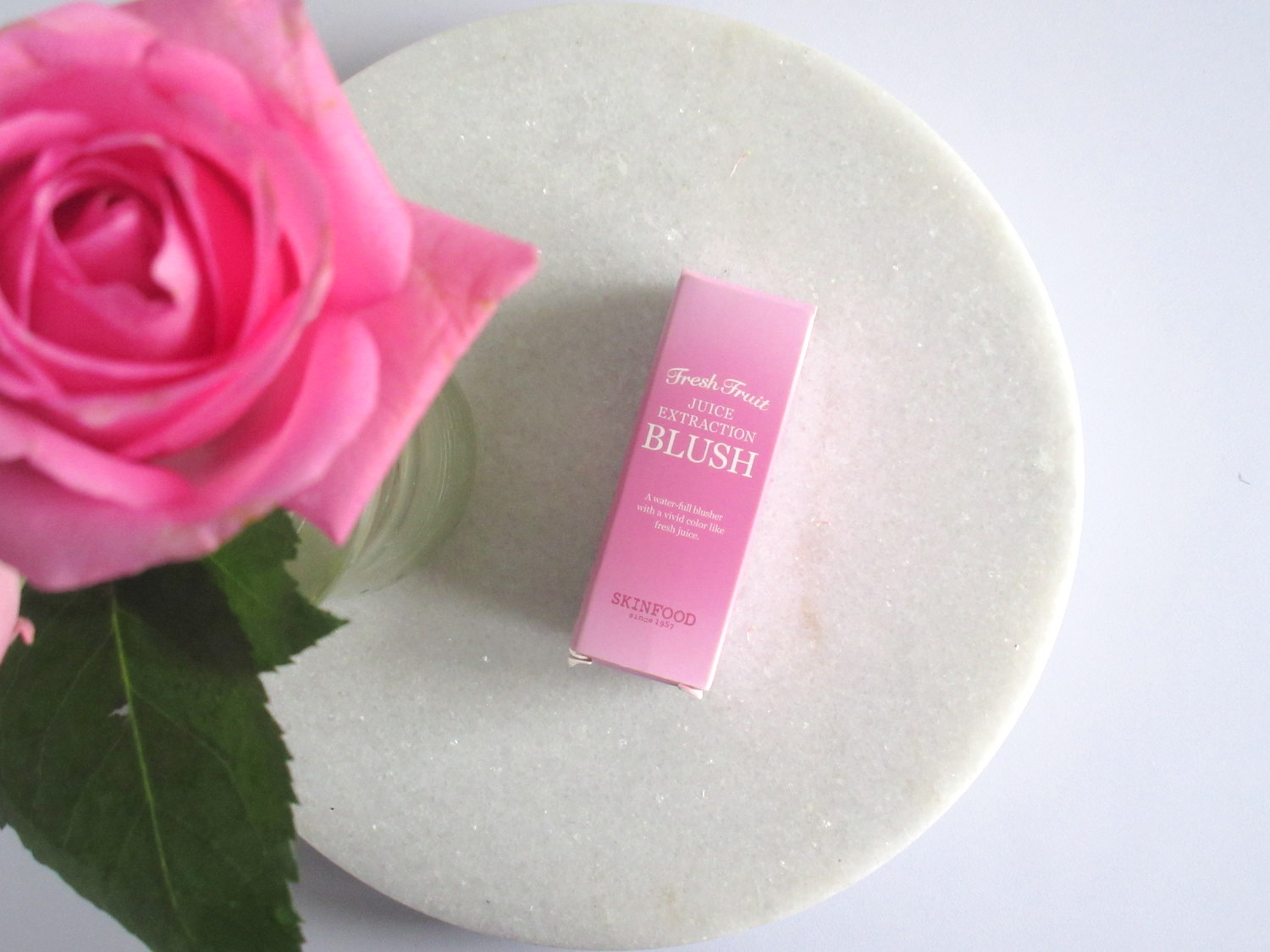 PRICE AND QUANTITY: $8 – $11 (depending on where you purchase it from) for 7 grams of product.
AVAILABILITY: RoseRoseShop, TesterKorea, iBuyBeauti etc.
♥ Overall, this is a decent alternative to the Addiction Cheek Polishes. Sure, it's not as amazing but it holds its own.
Skinfood Fresh Fruit Juice Extraction Blush in '#04 Berry Beet Juice'.
Pros
The consistency is such that it blends out really easily.
The colour may look dull and slightly weird but it ends up looking quite nice and pretty.
Leaves a dewy flush on the cheeks.
It's affordable.
It's opaque, so, just a couple of dots on each cheek will go a long way.
Cons
The scent may put you off.