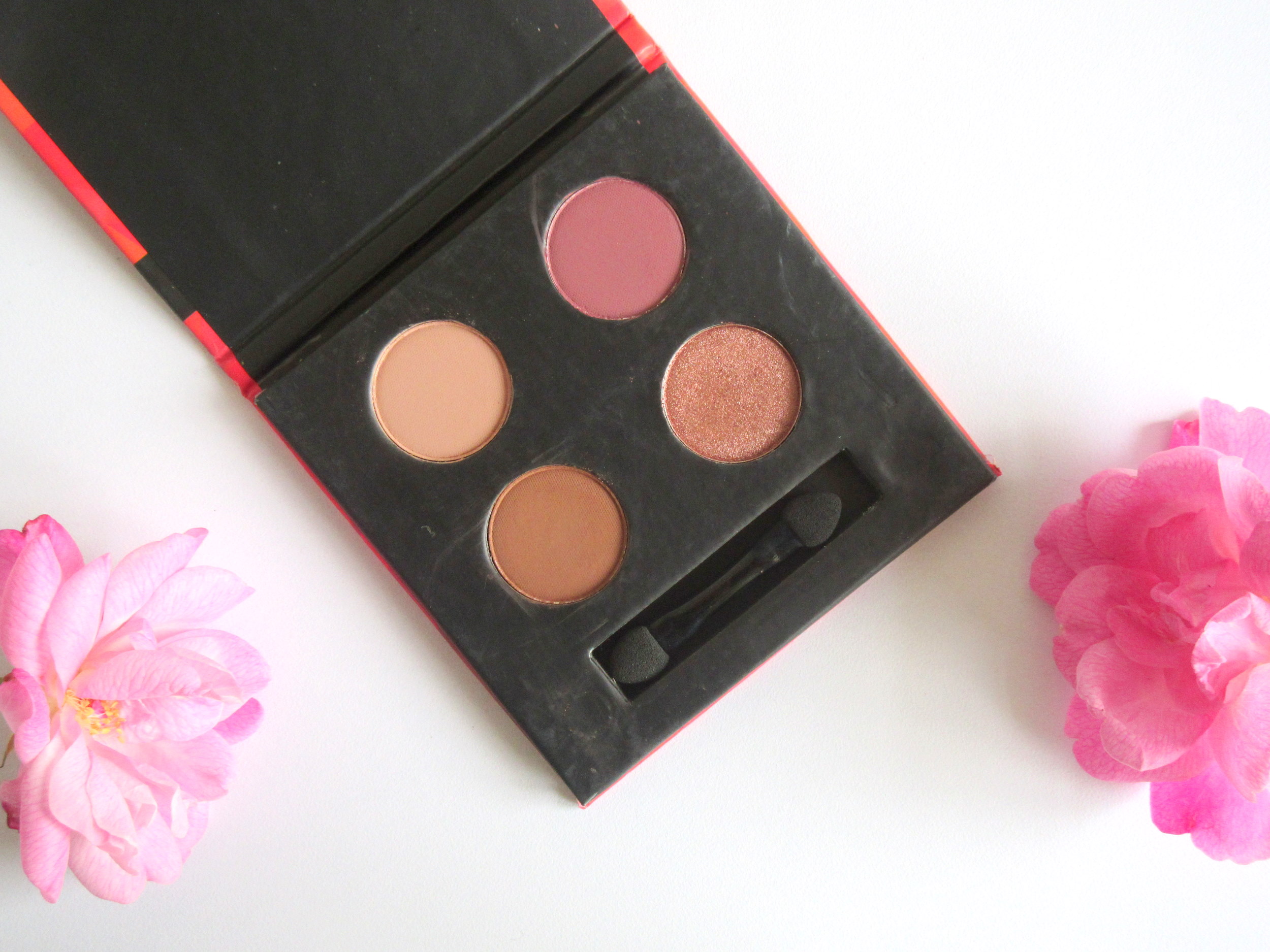 It's Day #2 of Sugar Week and today I'm talking about one of their Eyeshadow Quads.
THE BACKSTORY: I spoke briefly about what keeps Sugar Cosmetics afloat in this cut-throat beauty industry in my last post. I think their Eyeshadow launch was quite intriguing. I'll explain why in a moment.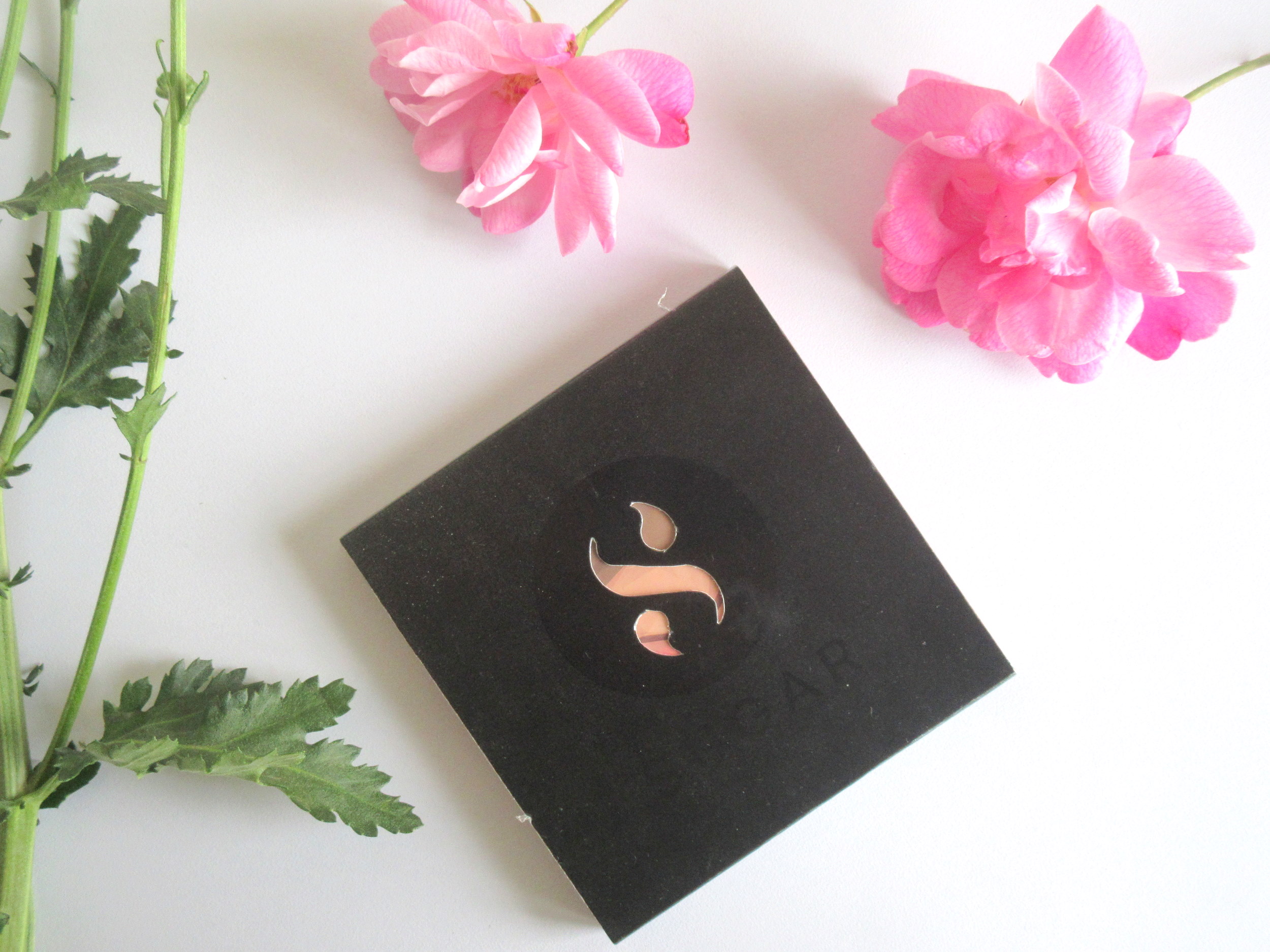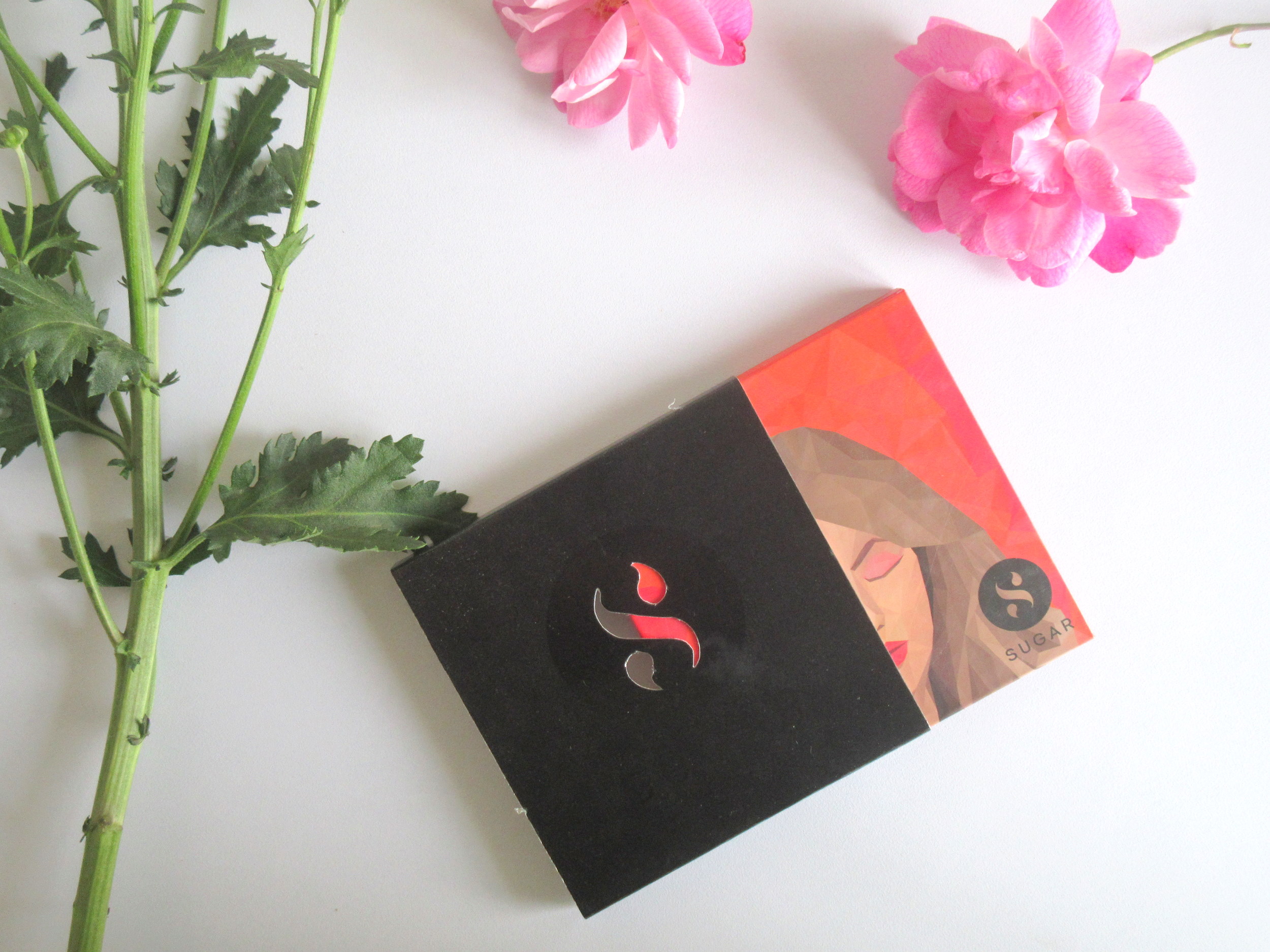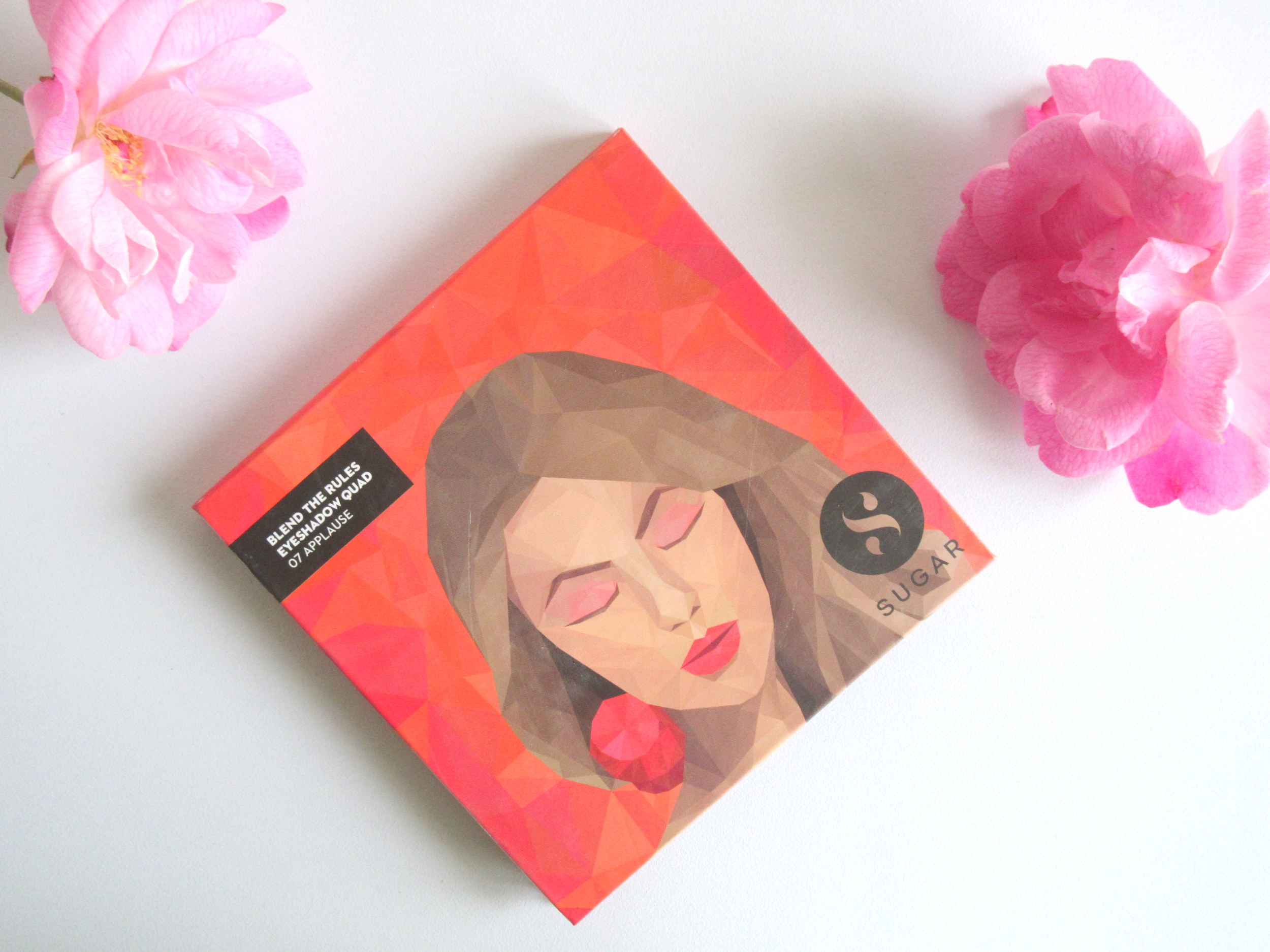 THE PRODUCT: What made Sugar's introduction of their eyeshadow formula intriguing was that they put forward two 10-pan palettes containing mostly-wearable and neutral shades. From those two 10-pan palettes, they put out several little quads (18, to be precise) containing combinations of 4 different shades off those bigger palettes. I thought that was very interesting because if you only had your eyes on a couple of shades, you need not buy the bigger, more expensive palette just for the sake of it.
Like a lot of Sugar products, the Eyeshadow Quad came packaged in a lightweight cardboard compact. As usual, there's no mirror. What you do get is a dual-ended sponge-tip applicator.
As far as formulations go, I think this is easily among the better formulations available in the local market.
All the eyeshadows in the quad are nicely pigmented, soft and buttery. The one with the metallic finish is especially pigmented and vivid. The mattes retain the colour that you see in the pan when you work them onto your skin, which is very important.
They do have a little product kick-up in the pans but they aren't too powdery. That being said, they still blend quite smoothly. They last for a decent amount of time without an eyeshadow primer. If your budget allows you to, investing in and using an eyeshadow primer ensures that your eyeshadows stay on longer.
None of these colours look muddy when blended together, despite seeming like they would. I also enjoy my usual fare of using one shade for a wash of colour on the lids.
While you can use most brushes with the matte shades, the ones with a metallic finish are best applied with fingers or those sponge-tip applicators you get with each quad.
♦ I do have a complaint, though. I store all my eyeshadows the same way. In a cupboard. The chocolate brown shade seemed to have developed some fungus on top of it which is why I'm throwing the quad out. I did like it, I really did. But I wonder why such a thing happened when all my powder eyeshadow palettes are still as good as new. ♦
SWATCHES AND SHADES AVAILABLE: There are two 10-pan palettes, one that is more daytime appropriate while the second one has deeper shades to suit more night-time looks. Those two palettes are further divided into 18 quads, so you are free to pick and choose the quads based on your taste without having to buy the larger palettes.
07 Applause – comprised of a beige, mauve-ish plum, chocolate brown and metallic rose gold.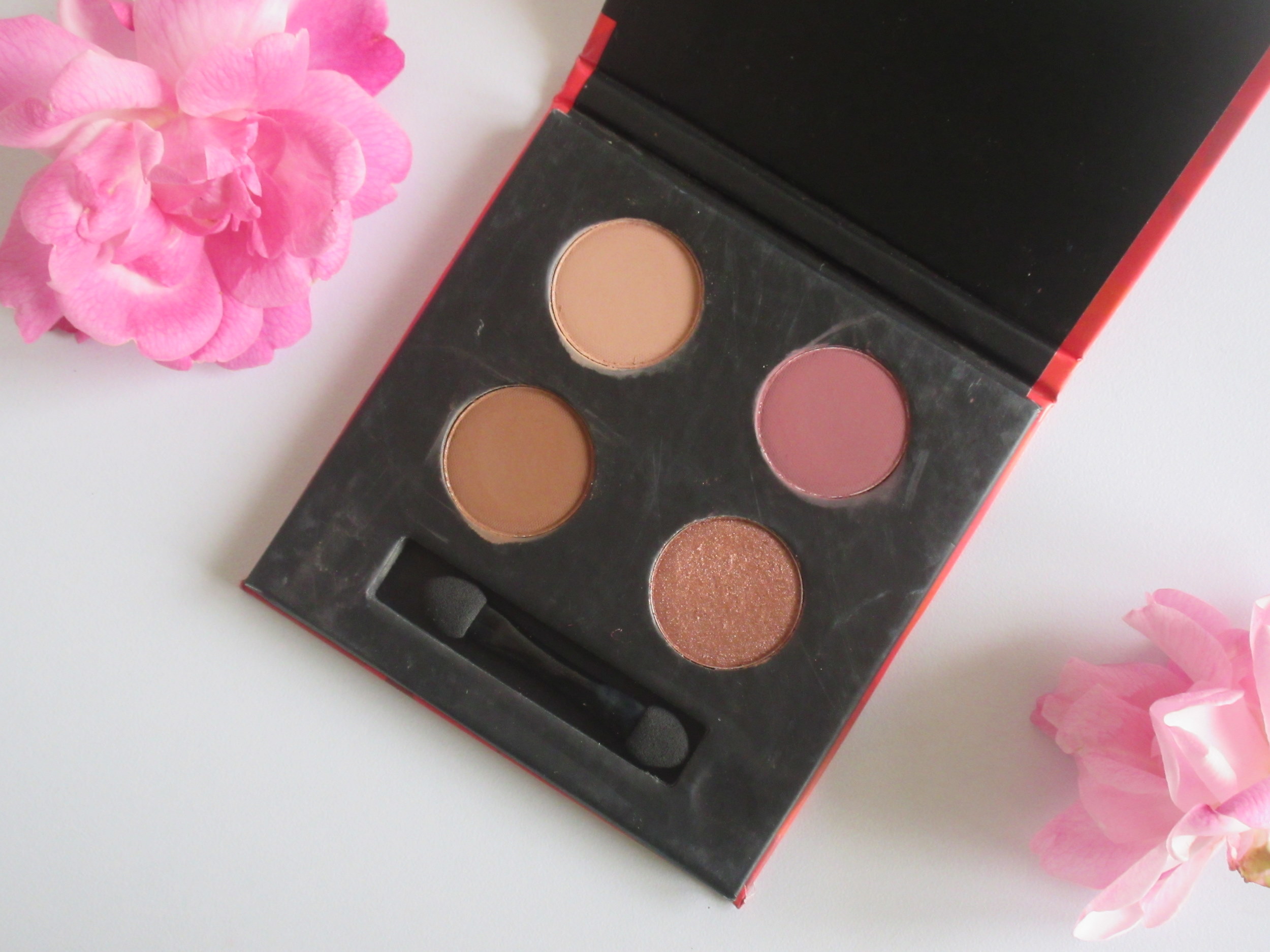 PRICE AND QUANTITY: 699 INR for 5 grams of product (currently on sale on the Sugar website).
AVAILABILITY: Sugar Cosmetics, Nykaa, Amazon etc.
♥ OVERALL: These are actually decent eyeshadows that performed just as well as the more expensive ones, if not better. Not saying these are a must-have. Just saying they were/are decent.
Sugar Blend The Rules Eyeshadow Quad in '07 Applause'.
Pros
Pigmented.
Smooth and soft.
Easy to work with and blend-able.
Available in 2 palettes and further divided into 18 quads.
Decent longevity with or without Eyeshadow Primer.
Cons
No mirror included.
You don't get much product in each pan.
One pan started growing fungus on it.
So, BYE BYE.