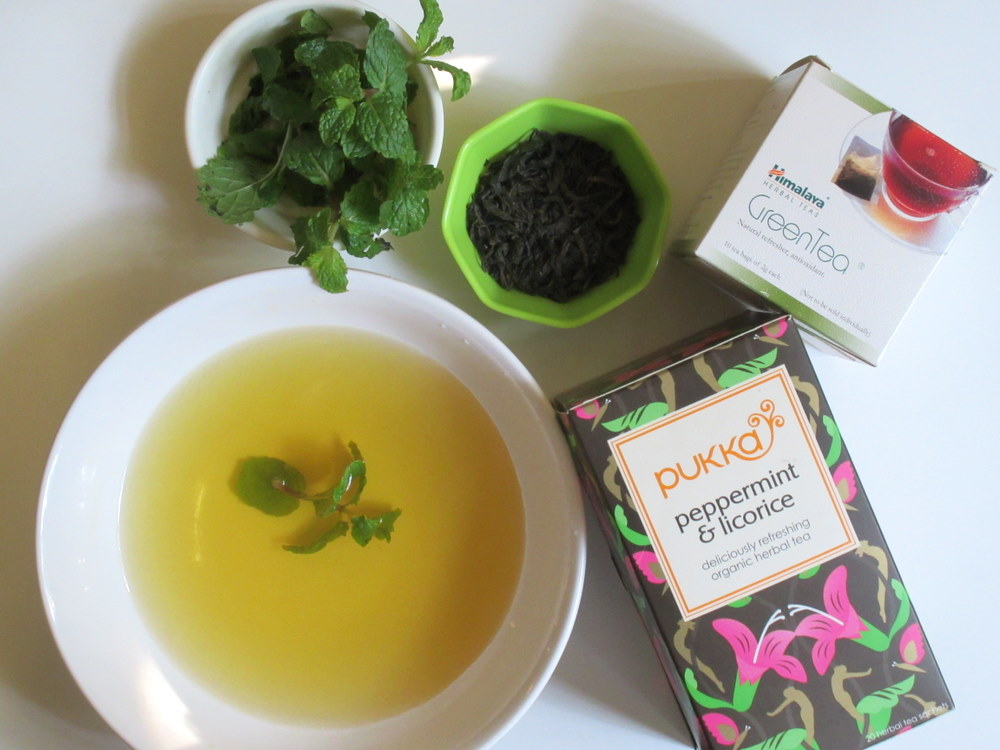 Hi, everybody. This post is to break away from the slew of product reviews and such. I intend to post more random posts here, just for fun. And to add a little freshness. Let's see how it goes.

THE BACKSTORY: I live in a place where tea is taken very, very seriously. Adults drink tea at least twice a day, alone or with some sort of snack. If you visit someone's place, the beverage that you're likely to be offered is tea. With tea becoming such a popular beverage worldwide, it's reassuring for you to know just how beneficial it is. I remember, in an anime called Gakuen Heaven, a character called Koji Shinomiya has a green tea flavoured toothpaste which leaves his friends in awe. (Koji even goes on to say: "Once you start using that, you can't use anything else. It has the spirit of green tea and it's balanced with plenty of chlorophyll.") I intend to speak about using green tea in a way that'll improve your skin's texture and appearance over a period of time. Tried and true, this method is something I discovered after watching one of Pony's videos on YouTube (she's one of the few YouTubers whose videos still excite me). Let me explain this step in detail.
THE METHOD: I no longer use a toner in my daily skincare routine. Sure, it has its place in a skincare routine but I find that I can do without it. If you're insistent on using a toner to balance your pH levels after cleansing, make sure it's alcohol free or that your skin isn't irritated by it. Now, instead of using toner regularly, I simply use green tea twice/thrice a week. This method came to my rescue when I was struggling with my seasonal "snake skin" (occurs in the dry month of February). It picked up my skin from the pits and after six months of this method, I can assure you that this does work. I can confidently ask you to give it a go.
What you do is prepare some green tea as usual and then let it cool. If you don't use raw green tea leaves to make your tea and use tea-bags instead, infuse one/two tea-bags into boiling water for ten minutes and let it cool. Once it has cooled down, pour some of the tea from your mug on to your hand and splash it on your face, patting it in. Splash and pat it on your face till there's no more tea in your mug. Then, use a tissue of some sort, or a towel, and pat the remainder of the tea and let your skin absorb it.
Do this step after washing/cleansing your face. Follow it up with your other skincare products such as essences, ampoules, moisturisers or whatever it is you use to moisturise your face. This step is best done at night, after a long day – simply to unwind and relax your skin.
This step can simply be described, in Pony's words, 'as sanitising the skin'. If you have normal skin, it is okay to use the tea right away or if you have sensitive/problematic skin, you could always dilute it with some lukewarm water.
OTHER BENEFITS OF GREEN TEA: You might already know that green tea has cancer-preventing properties, is good for weight-loss, diabetes, heart-disease, cholesterol, bad breath/tooth decay and so on. Green tea also has anti-inflammatory effects and can reduce sun-damage. Anti-oxidants are abundantly present in green tea, helping in slowing down premature ageing. These benefits can be derived from consuming it as well as applying green tea externally.
LIMITATIONS: A couple of cups of green tea seem enough for you to gain some of these benefits. Others argue that at least five cups are required for you to see a notice-able difference. If you're sensitive to caffeine, however, you needn't consume more than a cup. Those who are pregnant or trying to conceive are also advised not to consume green tea due to the presence of tannins – it decreases the absorption of iron and folic acid.