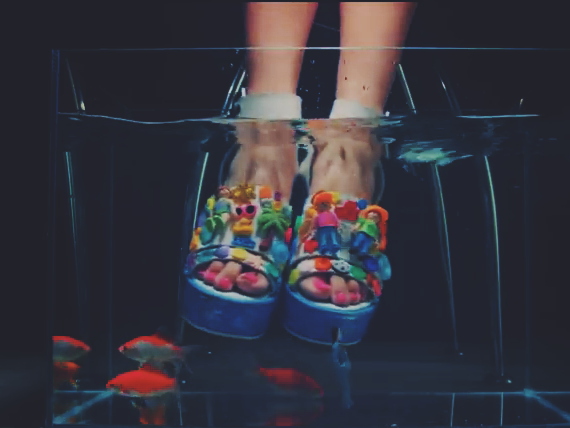 Hi, guys. I know I skipped out on the usual posting schedule this week but that was mainly due to work related to this post. I've rounded up a list of makeup looks from Kpop Girl Groups that made me pause the music video and swoon.
CRITERIA: Before you begin, I'm going to go ahead and say these are just my opinions and preferences. Maybe some other look caught your attention (let me know which look was your favourite in the comments below!). Some heavyweight groups like SISTAR and others didn't make it onto the list because the makeup looks in the music video didn't catch my eyes. Special shout-out to Rainbow whose smokey eyes in "Black Swan" were gorgeous but since I didn't watch the video much, I just looked past the beauty of the girls. The ones featured in this list are looks of groups and soloists that were constantly on repeat on my phone and laptop. Let's get started!
20. Hello Venus in "I'm Ill".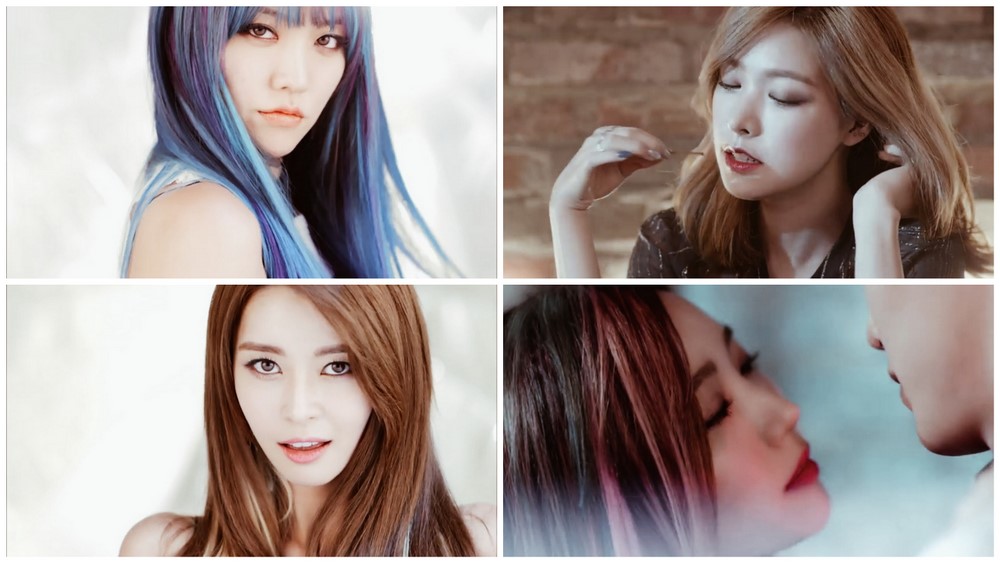 Lime's bluish purple hair was my favourite in the video. She paired her eye-catching hair with pastel orange lips, which surprisingly worked. The girls had beautiful smokey eyes on with defined waterlines and mostly orange or red lips.
19. Playback in "Playback".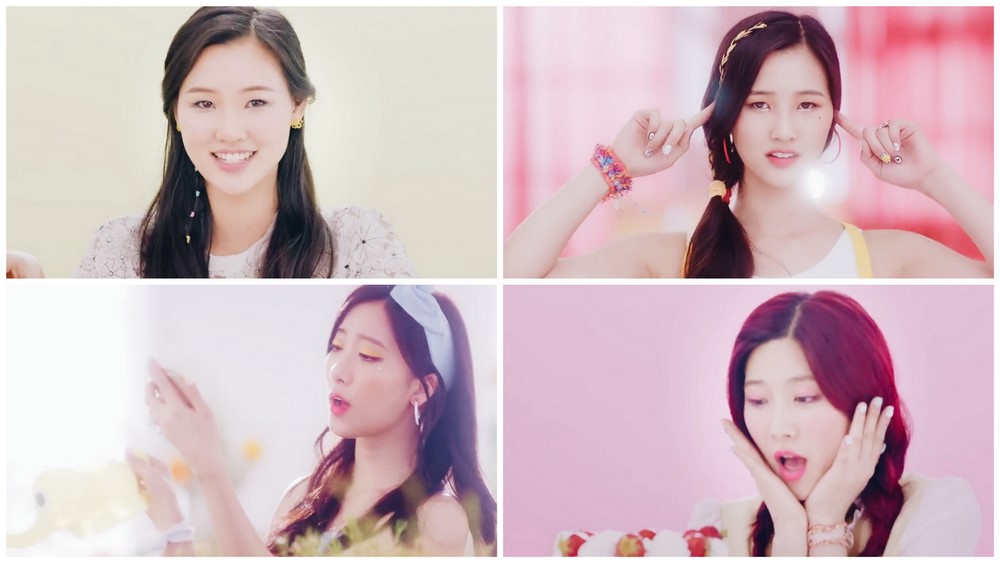 Playback is a rookie group that debuted in the summer of this year. Their debut single, "Playback" featured the girls wearing bright orange on their lids or as pops of colour. This was paired up with sparkly silver shadows on the lower lashline. The concept stuck to bright neon colours that were balanced with some pastels.
18. Twice in "Ooh-Ahh".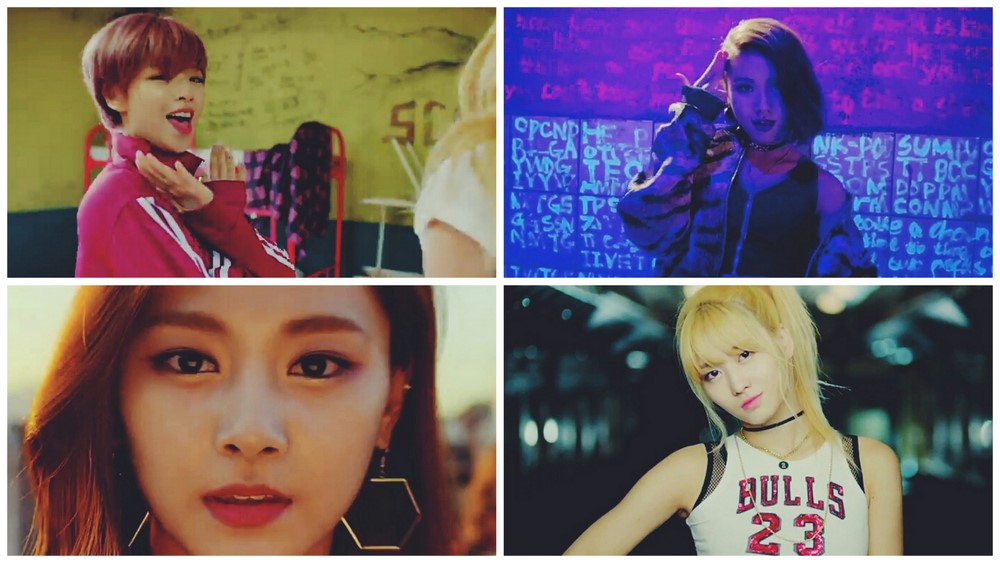 JYP's newest girl group (they debuted this October!) had an amazingly catchy song with the girls confidently pulling off various makeup looks, from smokey eyes to more natural and toned-down looks.
17. D.Holic in "Chewy".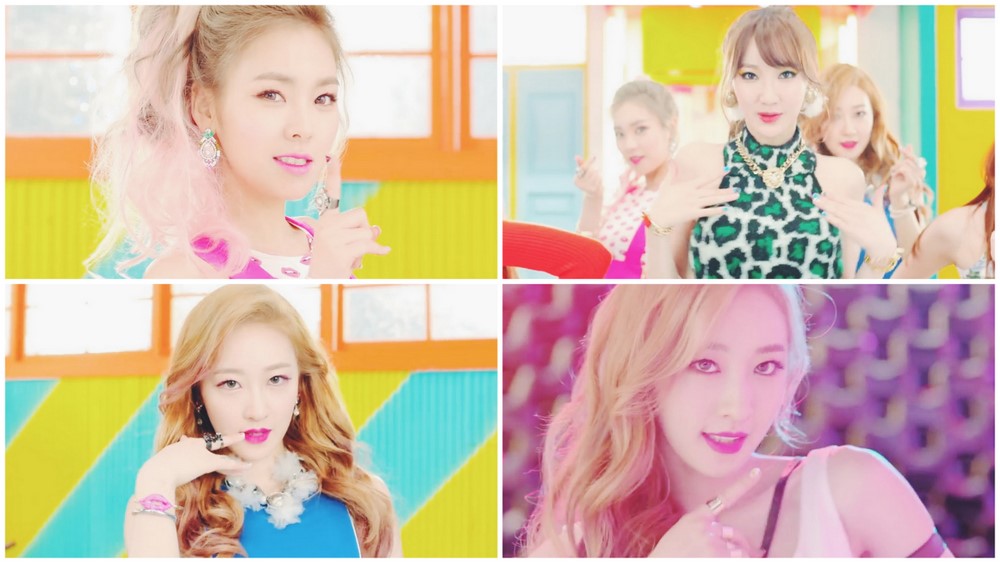 D.Holic saw a member leaving the group in August. However, their song "Chewy" featured some amazing visuals with the girls decked in some fun-looking prints and jewelry. Their makeup consisted of bright pops of oranges and pinks, either on the eyes or on the lips.
16. CL in "Hello Bitches".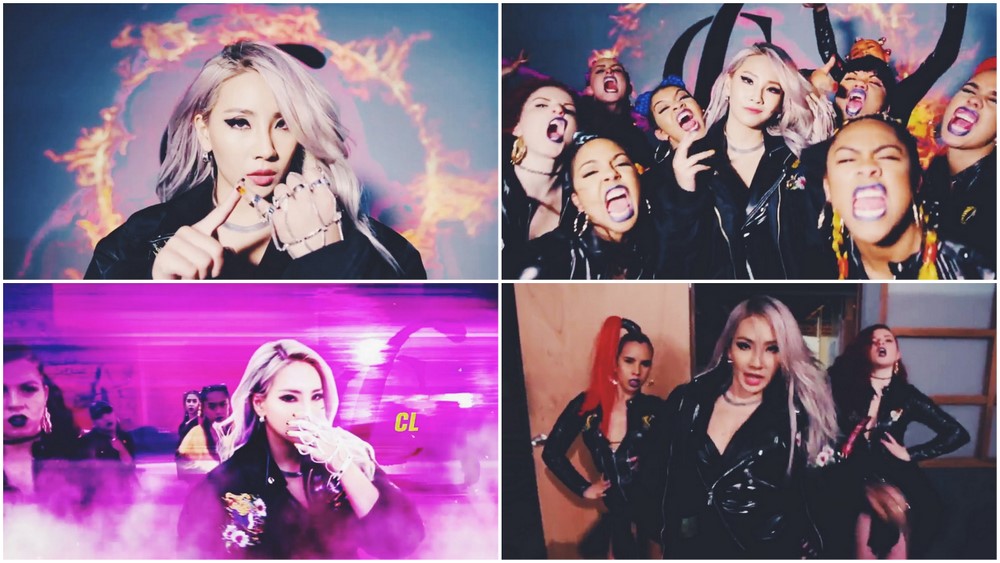 What happens when your makeup is done by one of the most popular makeup artists/YouTubers? The answer is CL's fierce eyeliner and bold lips as seen in her latest single. Her makeup artist is none other than popular YouTuber Pony, who now has her own line of makeup. Not only was CL's makeup fierce but the makeup on her backup dancers was even more amazing, with the girls showing supreme confidence and pulling off shades of purple, blue and black lipsticks.
15. AOA in "Heart Attack".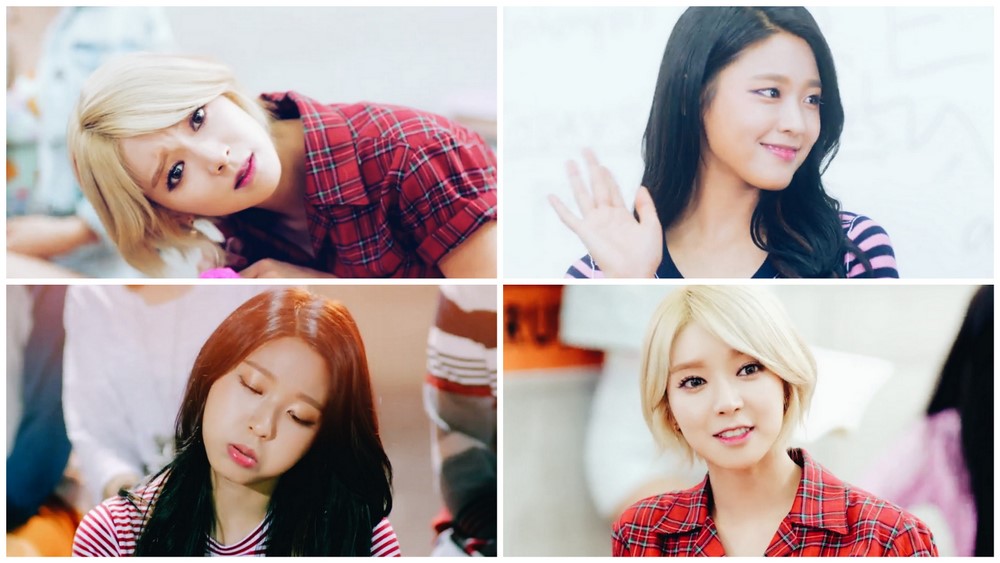 AOA's summer comeback had an overall fun vibe and the girls looked amazing the video, as usual. However, it was Seolhyun's blue eyeliner that caught my eye. I also loved how ChoA looked; with her berry-stained lips and voluminous eyelashes.
14. Miss A in "Only You".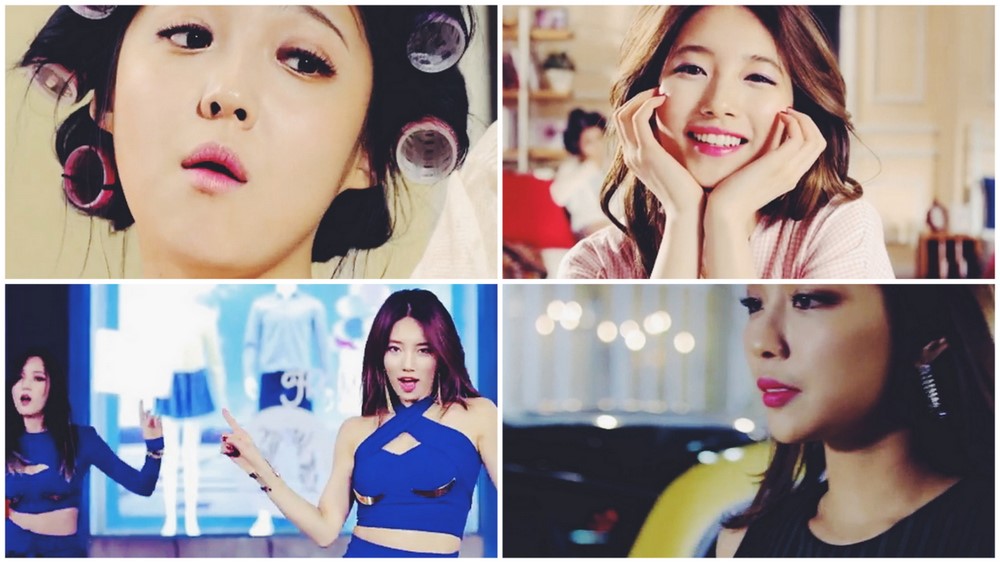 The makeup on the girls was fairly simple here. Corals, pinks along with reddish-pinks were used to paint their lips. Their eyes were emphasized with brown and subtle gold eyeshadows.
13. Mamamoo in "Um Oh Ah Yeh".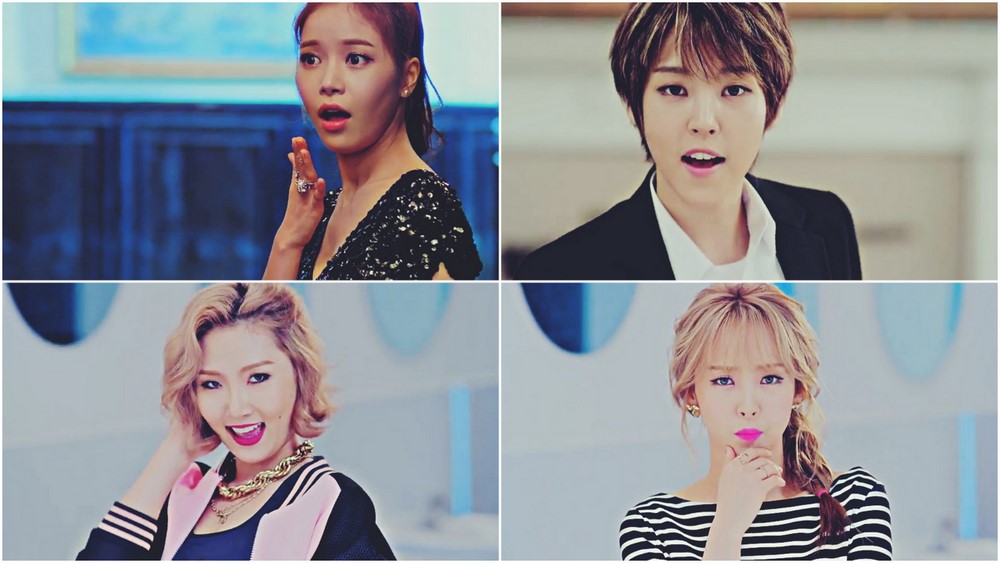 Yes, that EXO Xiumin look-alike in the top-right is actually Moonbyul. She makes a pretty boy. On the bottom-right is Moonbyul in her female getup. The makeup in the video was lip-heavy, I feel. From Hwasa's pinkish berry lip to Solar's coral lip. Only Wheein's character in the video, I felt, looked like someone who was stung by a swarm of bees – just not pretty to look at, really.
12. 2Eyes in "Pippi".
2Eyes ran into a bit of trouble when their latest comeback "Pippi" was obviously heavily inspired by Pippi Longstocking. However, the song was extremely catchy and the makeup was great. The faux freckles and the heavily concentrated apricot cheeks were my favourites. There were also pops of blues and pinks on the eyes of the girls. When the girls "matured" in the video, the makeup turned out to be more generic and boring.
11. Wonder Girls in "I Feel You".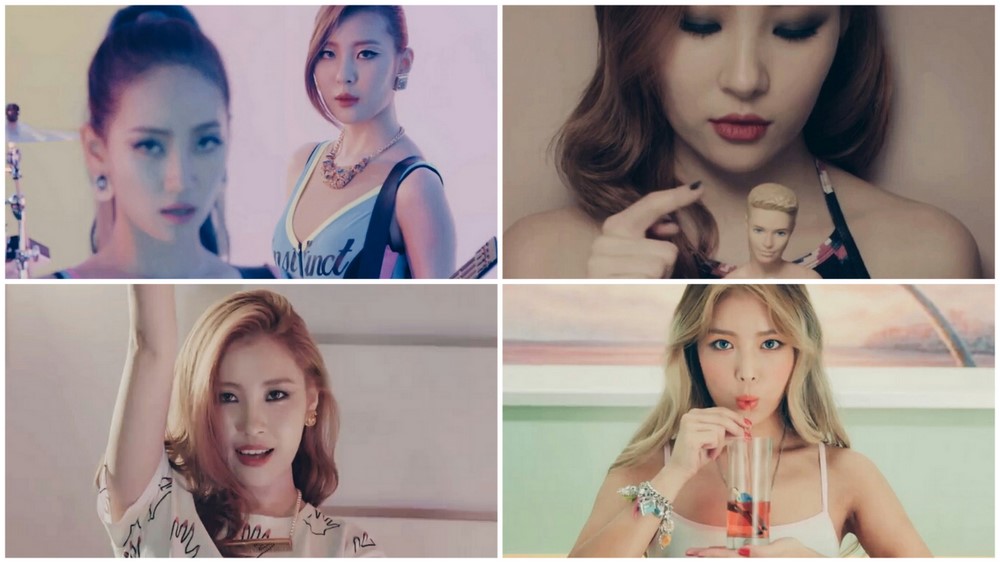 When Wonder Girls made a return to the KPop scene as a band and with Goddess SunMi, I was more than excited. The song had an 80's vibe and the makeup was 80's inspired as well – from thick winged eyeliners to glittery lids and more thick liners, the makeup was amazing. Smokey eyes and pops of blue on the eyelids also made an appearance. The lips were either neon or pastel – from super bright reds to subdued peachy oranges, we see it all.
Keep your eyes peeled for Part 2 of the post! Some heavyweights are coming up! ♥