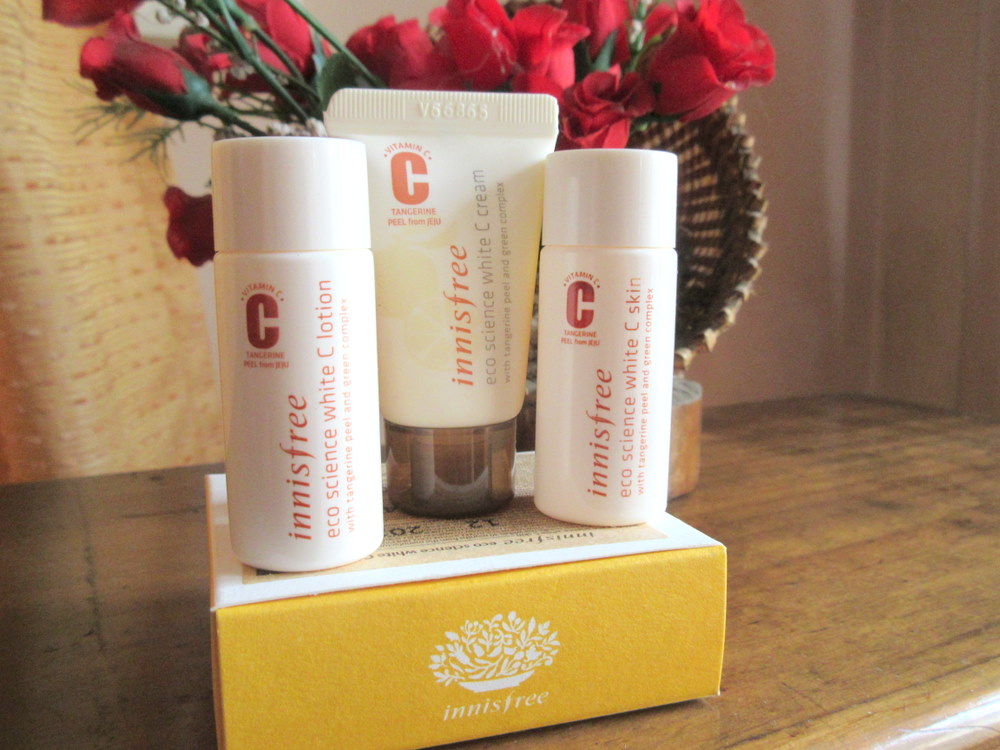 Hi, everyone. I'm back again with another Sample Session. The photos used here were taken just for this post and not much thought was put behind any of them. Let's get on with it!
INNISFREE ECO SCIENCE WHITE C KIT: I took this kit with me on a trip earlier this year, around June. I'm sorry for being so late with this since this line has been discontinued by Innisfree. The products do exist but they've been renamed and have gone through a change in packaging. You can check out the line here. I quite enjoyed the products and they didn't break me out, which is always nice. The kit comprised of two moisturisers (one more intensive than the other) and a toner. The citrusy fragrance was a nice touch.
PRICE: $15-$20 for the full-sized products.
REPURCHASE: No. I did like it, don't get me wrong, but I'm just not up for it right now. Maybe I'll check it out in the near future.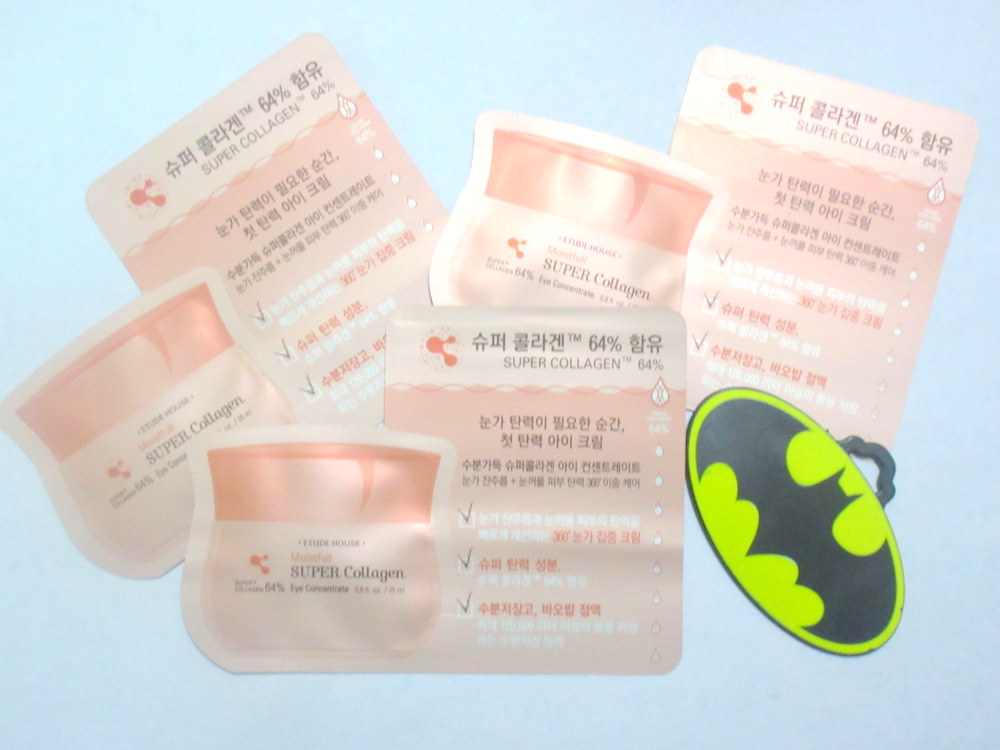 ETUDE HOUSE MOISTFULL COLLAGEN EYE CREAM: I had never used eye creams prior to testing out these samples and I must say I did enjoy the feeling of a plump and hydrated under-eye area. Even my Mother liked it!
PRICE: $15-$20 for the full-sized product.
REPURCHASE: I recently got the full-sized version during the crazy Black Friday sales.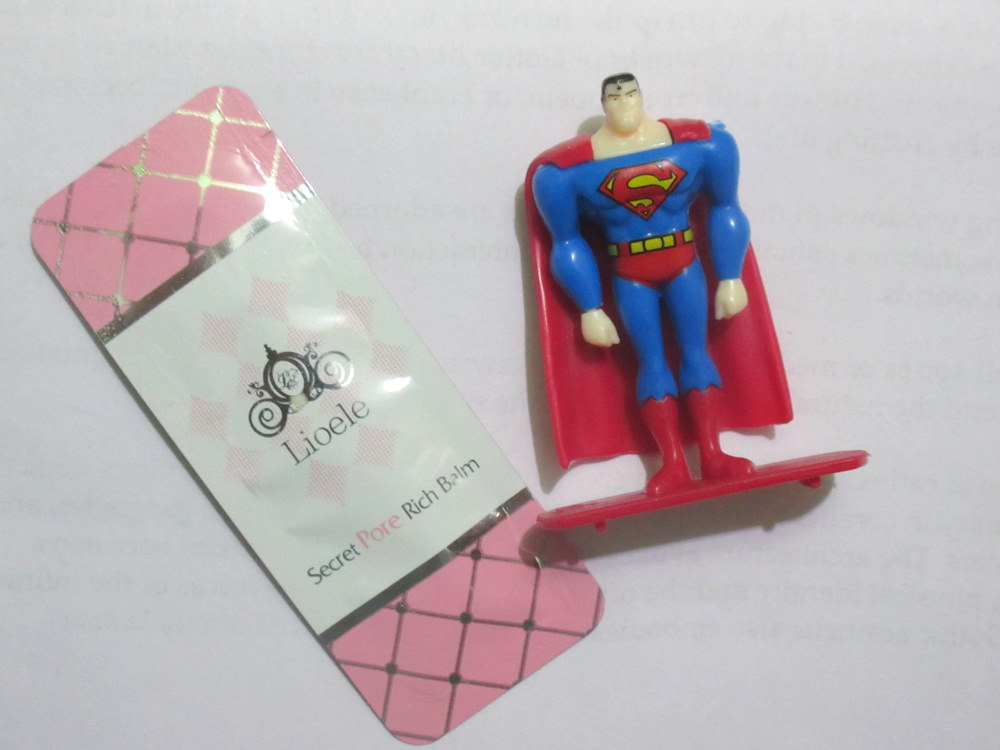 LIOELE SECRET PORE RICH BALM: I absolutely enjoyed this sample! I only had two of these and I liked quite a bit. It fills in pores, blurs imperfections and gives the skin a wonderful, uniform look.
PRICE: $15-$20 for the full sized product.
REPURCHASE: Perhaps in the near future. I enjoyed this quite a lot!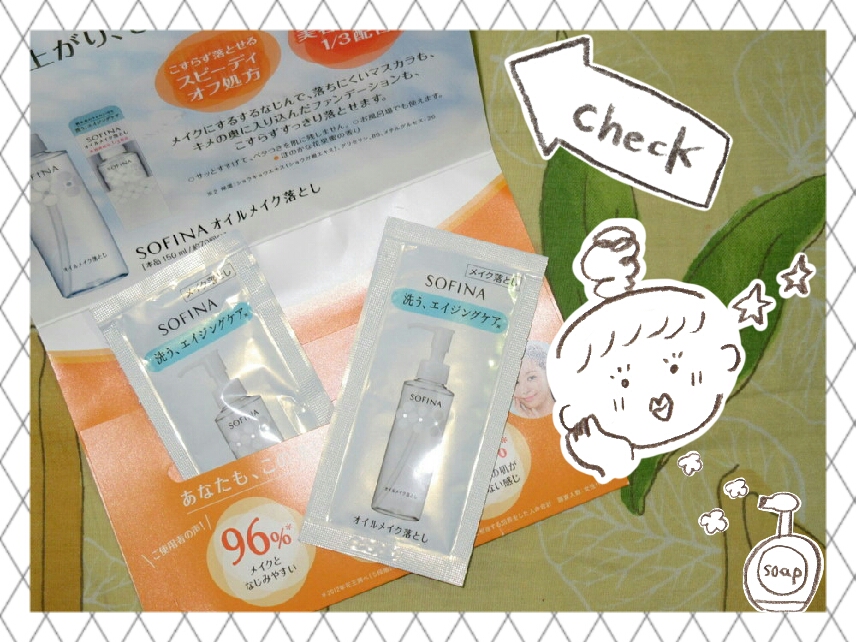 SOFINA OIL MAKEUP REMOVER: A Japanese product in the midst of some Korean ones. This cleansing oil was absolutely amazing! While it is targeted for more mature women, I loved it to the point that I stopped using my regular Innisfree cleanser momentarily. It imparts a cooling effect when you massage it onto the skin and it rinses off with ease.
PRICE: 3000 JPY/$25
REPURCHASE: Maybe.