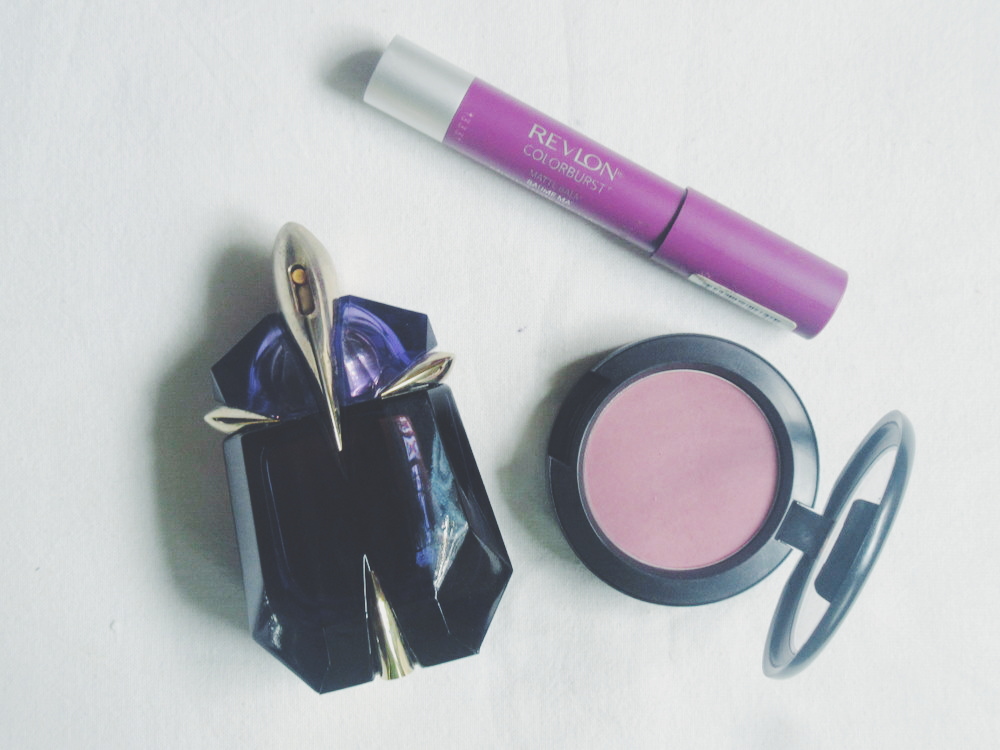 I'm here, once again, trying to crack the mystery that is Thierry Mugler's Alien. I've written about this perfume on two of the other blogs I previously wrote on and yet I'm still here, trying to come up with a more plausible explanation of this perfume.
THE BACKSTORY: The backstory takes me back… The first time I took a sniff of this perfume was in 2010 and in the form of a sample. Long story short, I bought the 30 ml sized bottle for my perfume-loving mother who loved the fragrance enough to even consider repurchasing it.
NOTES: Solar Accord, Jasmine Sambac, Green Notes, Cashmeran, Vanilla, Transparent Amber.
OLFACTORY PYRAMID:
Top Notes: Sambac Jasmine
Heart Notes: Cashmeran, Solar Notes
Base Notes: White Amber
PACKAGING: The 30 ml glass bottle resembles a large amethyst. The gold accents, shaped like talons, makes the bottle look like it is a gemstone that has been encased in a golden cage.
MY TAKE: The perfume opens with warmth and a very familiar scent – one of the main scents that can be found in the perfume right from the moment you spray it till the moment it dries down. The scent of Jasmine sambac. While it is listed as a top note, the jasmine is detectable until the very end. Cashmeran, which is a chemical compound used in fragrances, lends the woody, musky aroma to the perfume.
Somehow, the combination of all the notes makes 'Alien' a very intriguing perfume. It's very strong and magnetic – it pulls you in from the get-go. It's a mysterious fragrance, best worn at night; paired with dark clothes and a vampy lip. I'm not calling it a mysterious fragrance lightly. There's something about it that makes me think twice. Leathery, warm, woody, musky, mysterious and strange. Six words to best describe it. There.
One more thing, if you think you dislike the strangeness that 'Alien' is and are unwilling to accept it, I suggest you smell it again after some time. You may like it then.
One thing's for sure – I think 'Alien' is a very strange yet very alluring perfume and a little too dark and musky for me to wear regularly. Special occasions, sure. Maybe a few years later, I'll be confident enough to wear it during the day… Who knows?
PRICE: $80 for 30 ml of product (5, 300 INR approx.)
AVAILABILITY: Perfume stores/counters, Parcos, Sephora etc