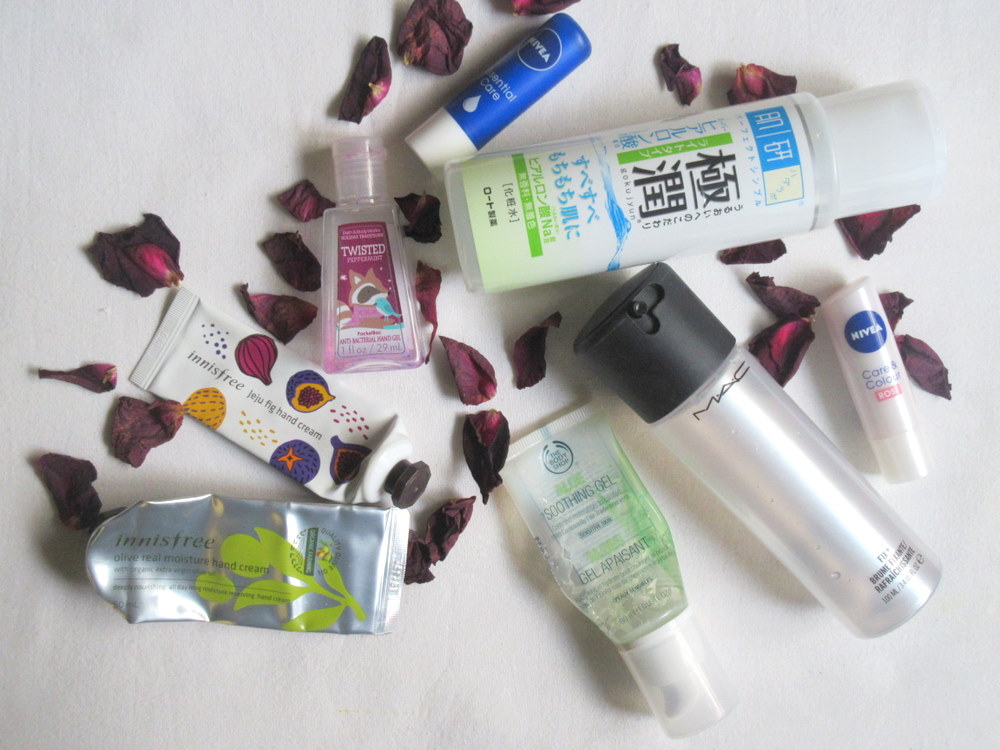 Hi, welcome to the second instalment of this series. I've definitely become a lot more dedicated when it comes to finishing a product. It's a difficult task and finishing up a product warrants a different kind of satisfaction.
*EMPTIES (Underlined posts have reviews published):
MAC Fix+ –  I took a really long time to finish this. There's nothing much to say about this product. It's just a fine mist for when your skin is feeling dehydrated or when you want to settle down all the powders you put on your face.
The Body Shop Aloe Vera Soothing Gel – This product didn't do anything special to my face. However, it didn't break me out either.
Bath and Body Works Hand Sanitizer – I finished this hand sanitizer in record time! It smelt like candy canes.
Innisfree Fig Hand Cream & Innisfree Olive Hand Cream – I think Innisfree hand creams are worth a purchase. They are perfumed, smooth, not sticky and quite moisturising. The only issue I had with the Fig one was that it wasn't nearly as delicious smelling as I thought it would be.
Nivea Lip Balms – Nivea makes the best affordable lip balms, in my humble opinion. I always have a backup of the blue one on hand; it's that good. The coloured balms are also quite nice and while some do have shimmer in them, they never irritated my lips.
Hadalabo Gokujyun Lotion Light – I cannot believe I finished this disastrous product. I used it as a mist and even spritzed it on my body. Just to finish it up.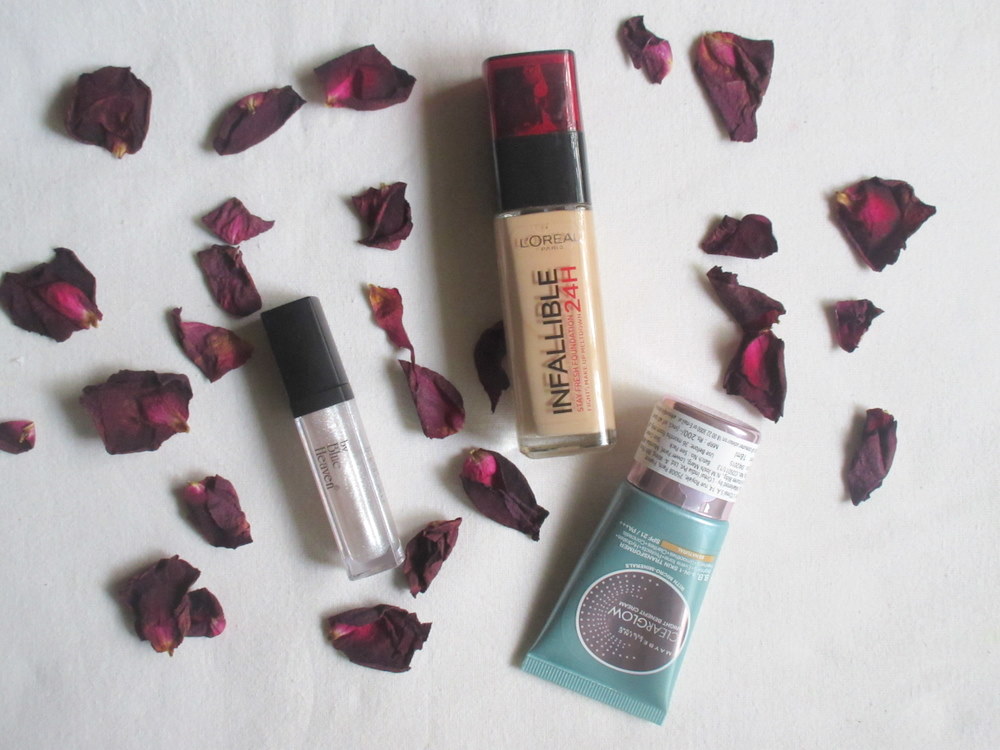 *REGRETS (Underlined posts have reviews published):
L'OREAL Infallible 24H Stay Fresh Foundation in '140 Golden Beige' – First off, the shade match was completely off. I was matched to a shade which was a lot darker than my skin tone. What's up with that? To make matters worse, the foundation oxidises. I tend to stay away from base products; foundations like these are the reason why I am sceptical with base products. I like lightweight base products. This foundation was extremely heavy and gloopy and while the coverage was impressive and will be liked by those by prefer heavy duty bases, I was just not sold. Just looking at it pisses me off. -_-
Blue Heaven Lip Gloss – I am a fan of clear glosses but this little guy was just to tacky for my liking. So tacky that you'd think it was a glue.
Maybelline Clear Glow BB Cream – I tend to like BB Creams. The only problem I have with this one is that it is heavily perfumed. I just don't use this one much because I have BB Creams that perform better.
I hope you guys liked this post! I hope to keep doing more of these!
Until next time, take care.