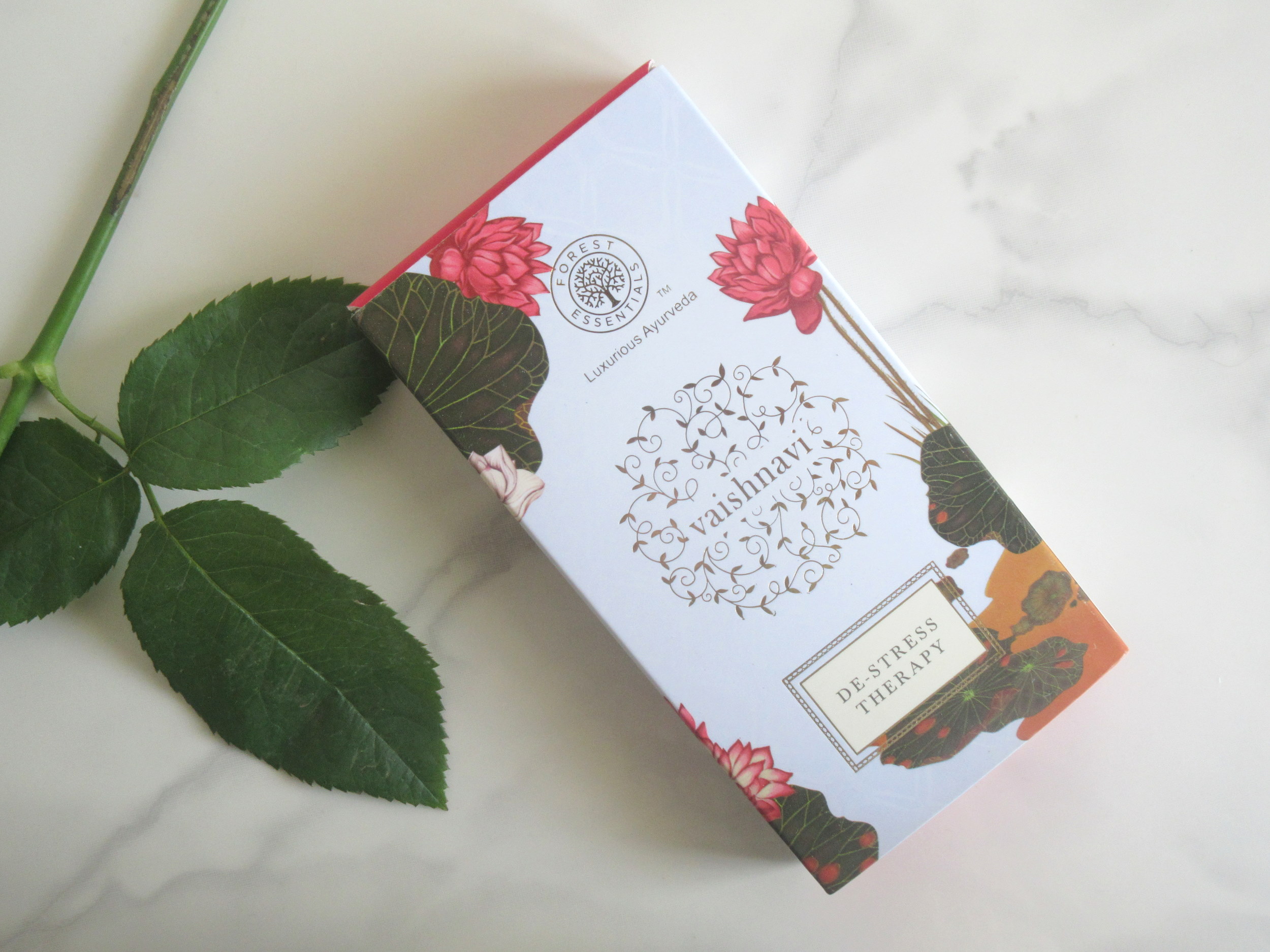 Okay, folks, it's time for some aromatherapy.
THE BACKSTORY: I bought this back in July. My Aunt and I somehow wound up inside Forest Essentials store – she wanted to try their creams, I just wanted to smell stuff. Oh, my little cousin was there too. Anyway, long story short, my Aunt didn't buy anything and I felt bad for the super nice Sales Associate who had enthusiastically and politely answered every question I had fired his way. So I left with this little De-stress Therapy set. My logic was, 'Hey, I'm always stressed – let's see if this works!'. Part of it does. Is it a waste of money? Well, yes, that too.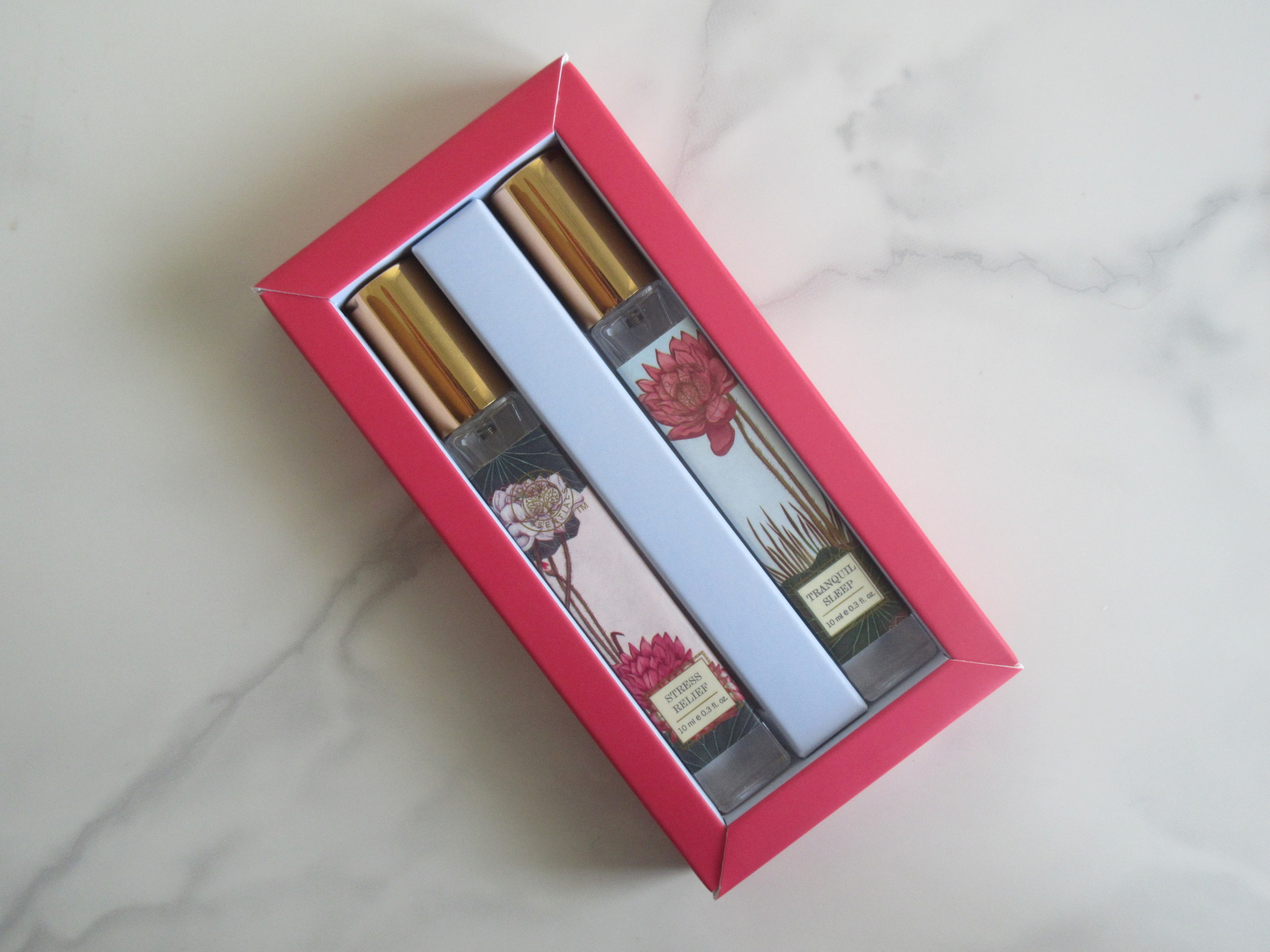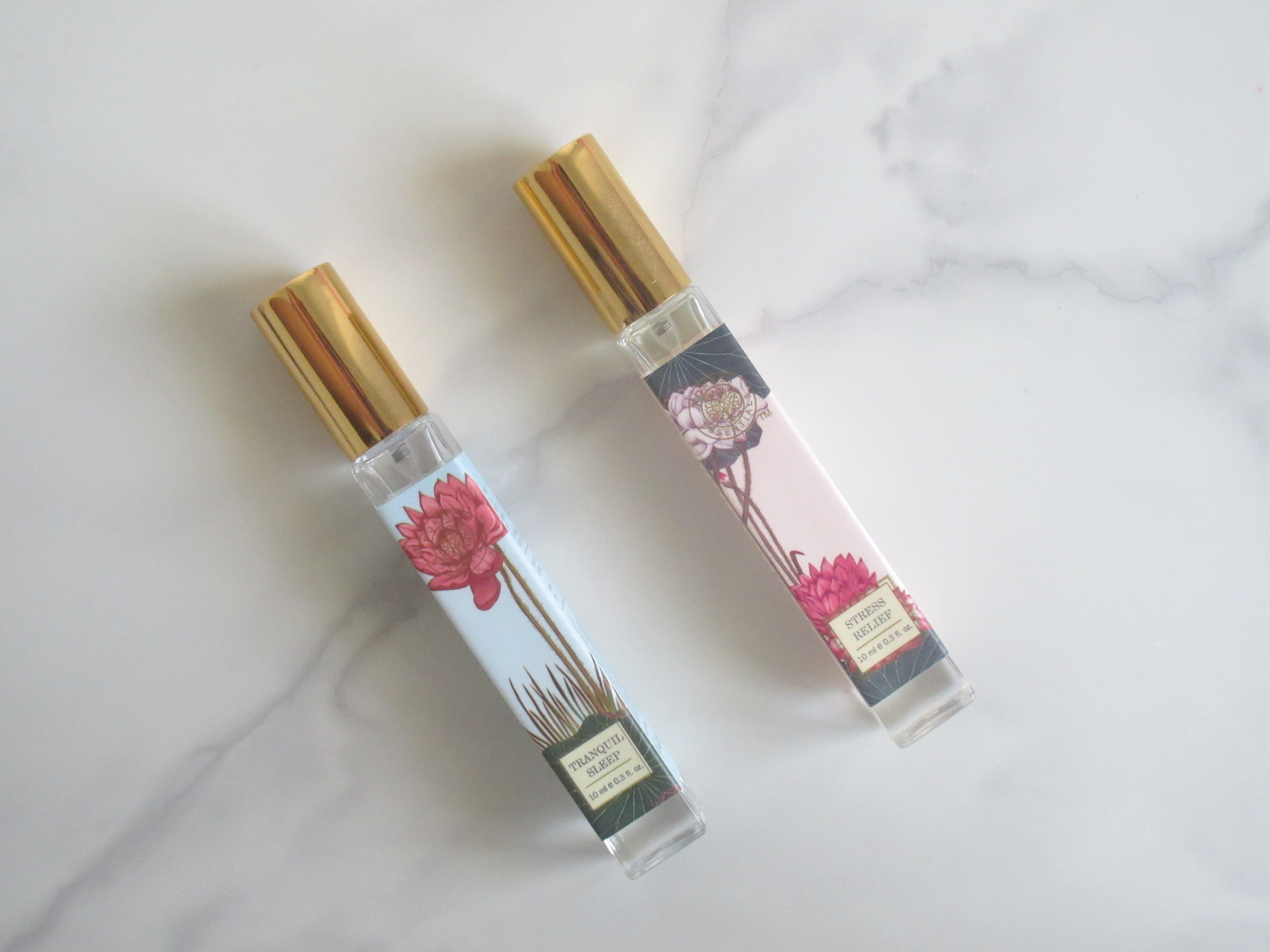 "Why should I waste my money on this?"
You probably won't. You seem like a smart person to me.
But if you're even remotely impulsive like me and this little duo of different fragrances intrigues you in the slightest, don't fight it. Succumb. I mean, you'll be less stressed – hopefully – and relaxed. That doesn't sound too bad, does it?
Also, if, like me, you tend to associate people and good memories to certain scents, you're going to be an ideal target for all this aromatherapy balderdash. Did you just learn a new word? I'm happy for you. Why am I like this today? I don't know. Maybe it's the stress.
Anyway, like I was saying, we tend to let our guard down – knowingly, unknowingly, whatever – around familiar and nostalgic scents. I know that aromatherapy isn't (necessarily) about shoving nostalgia down our throats and that particular scents can most definitely manipulate our senses to a certain degree. But I feel like half the battle's already won when you are to associate a scent to a fond memory or a person.
Say, for example, there are a few perfumes that I almost immediately associate with my mother. In the handful of times I've traveled alone, every time I'm in a perfume shop I always ask to sniff those scents just to relax a little. One whiff of Thierry Mugler's Alien or Elizabeth Arden's Green Tea and I'm a goner. Even Kelly Calèche by Hermès.
What I'm trying to say here is, if you're going down this route without much knowledge, maybe try and go for scents that you are absolutely sure will take you back to happier times?
That ended in a question. That's not good. Yikes.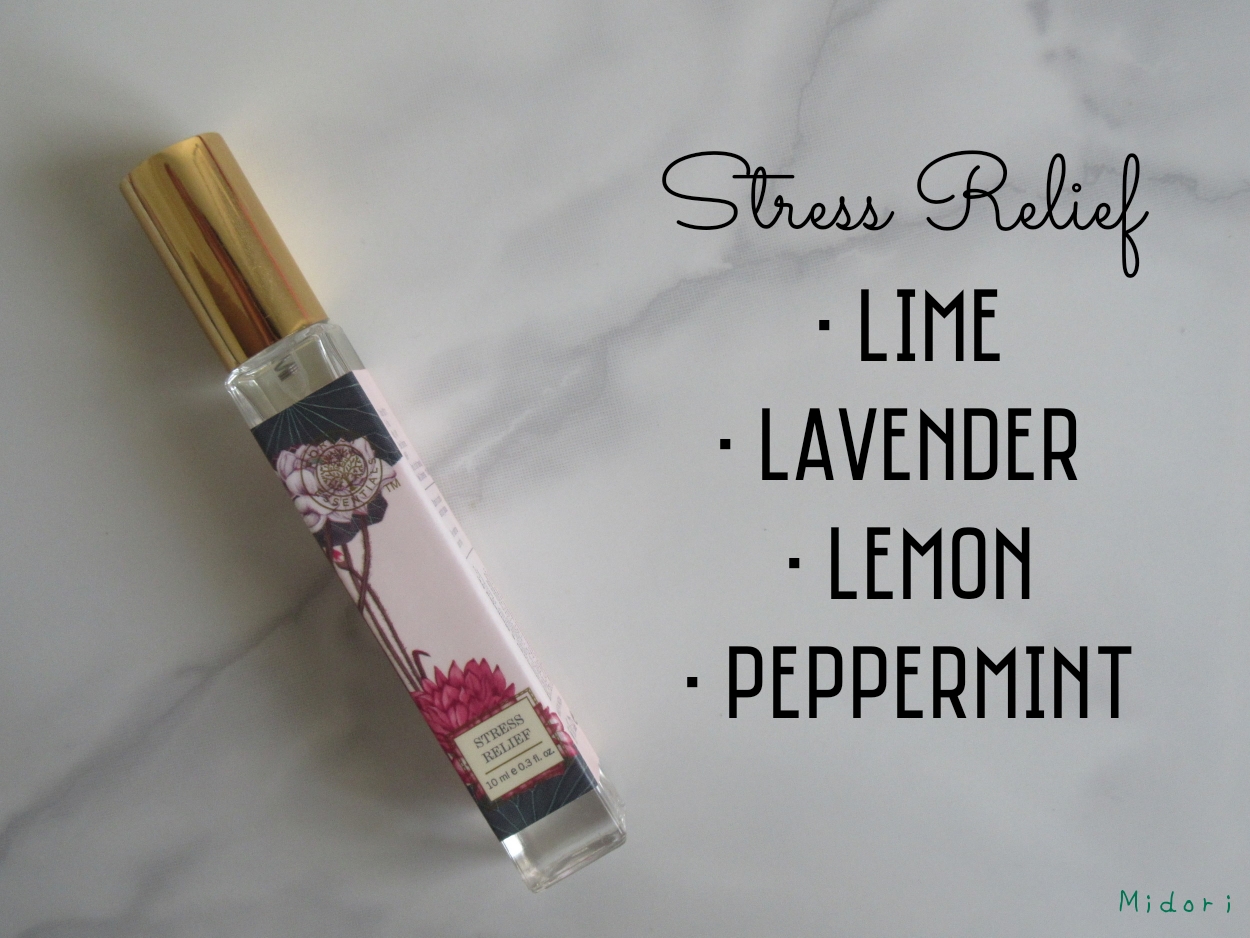 "Will this really relieve my stress?"
You know what? I think it just might.
Out of the two you get in this beautifully packaged set, this one is the clear winner and something I will probably repurchase when I'm swimming in money or on an impulsive shopping spree during a vacation.
The essential oils in this are – Lime, Lavender, Lemon and Peppermint. Very, very, very difficult to go wrong with that bunch. They're like the superstars of the aromatherapy world. Almost everybody likes those scents and finds comfort in them.
The Peppermint and Lavender are great for de-stressing and calming down nerves whilst Lemon and Lime bring forth clarity of the mind.
Think of it this way – you peeling citrus fruits during winter mornings, eating a lemon wedge after lunch or squeezing it into some warm water, the lime zest you taste in your Aunt's cakes, the lavender cream your grandmother used, the minty gum you chewed with your friends after class… It's those kinds of memories that you will be sucked back into when you spritz this mist onto your pulse-points.
It's stress relief for obvious reasons. You're transported back in time. You're unguarded.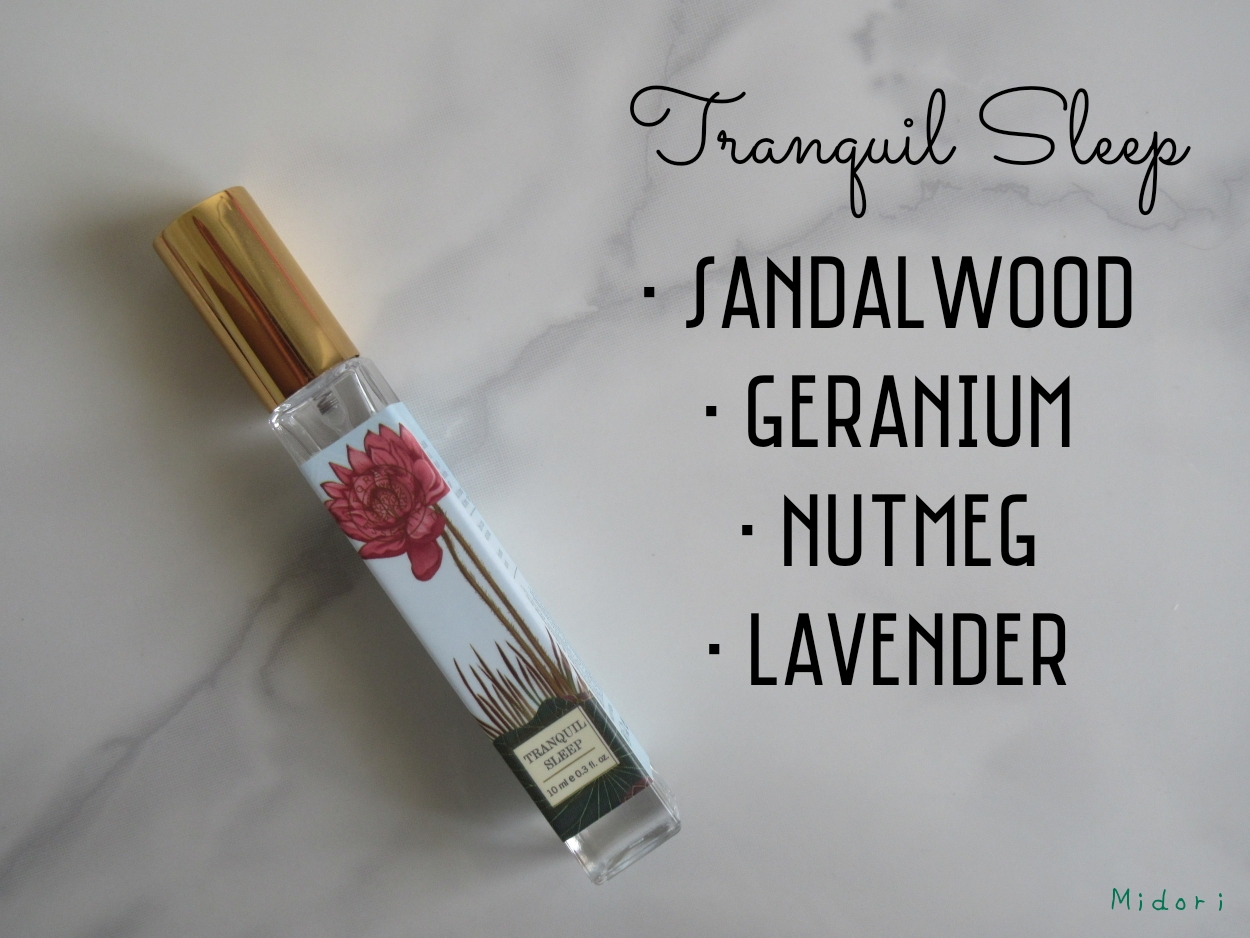 "Oh my God, will I really sleep soundly after I spray some of this on?"
Sadly, no. I was really wishing this would work too, given my erratic sleeping schedules.
The essential oils in this are – Sandalwood, Geranium, Lavender and Nutmeg.
These are all very strong scents. The Sandalwood, especially, overpowers every other scent. None of the scents are soft and delicate enough to make you want to take a nap. I feel like the scent of this mist reminds me of a temple instead.
That being said, if you associate any of those notes with some sort of pleasant memory you may have had in the past, this mist actually work for you.
It's just that it didn't work on me. It's quite strong and not too soothing to the senses. My senses.
Since these are sold individually as well, I know I won't be repurchasing this one.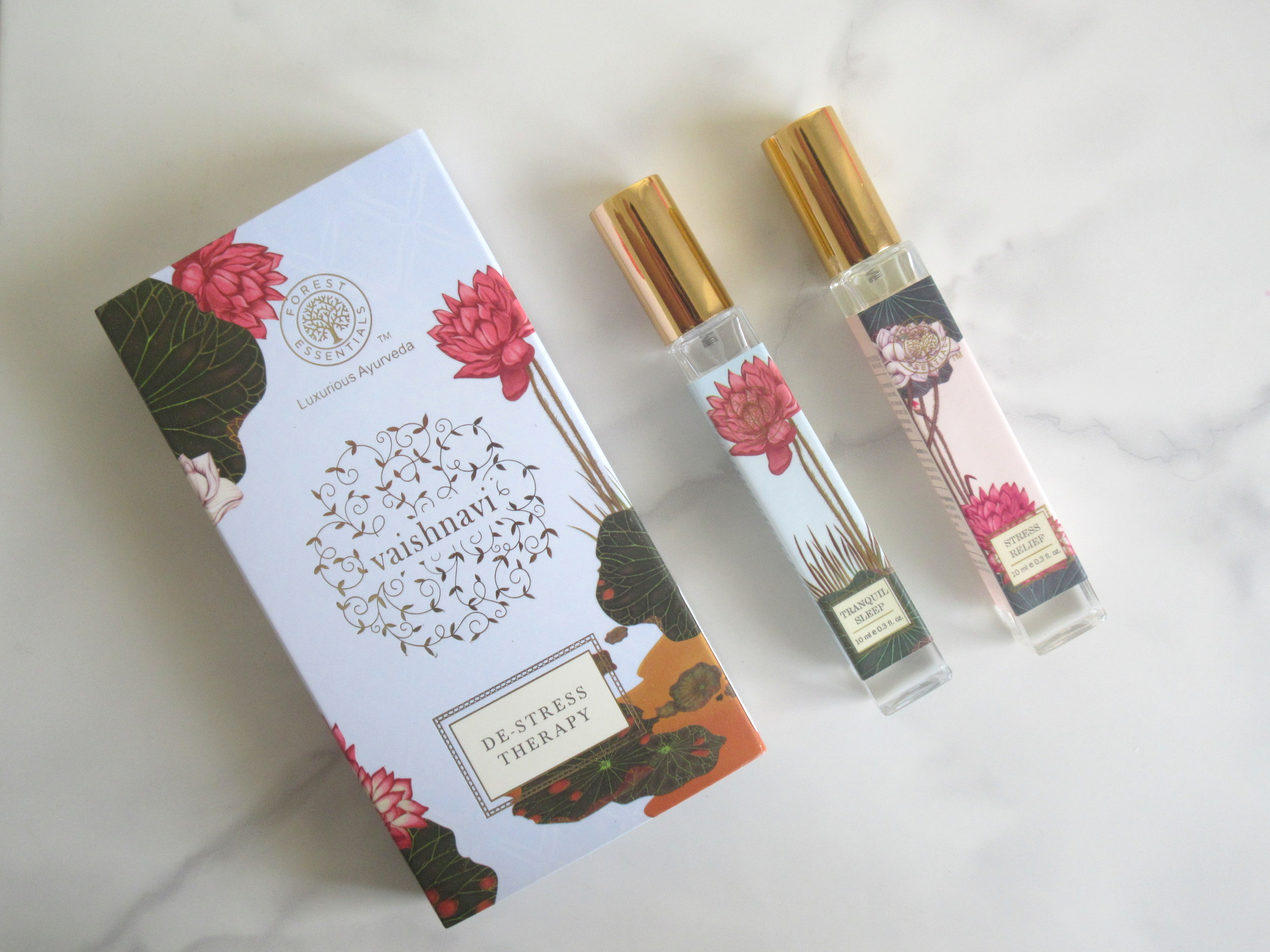 "So, what do we do now?"
I don't know. That's up to you, mate. If you're feeling extra rich and have some money to spare, maybe pick out the individual units and see how you like them first. This set does make for a wonderful present. It's packaged so beautifully and all that jazz. Although I'm not sure what kind of message it will send to the person receiving this as a gift. 'Hey, you're stressed out so you need this'? 'Hey, I'm worried about you biting your nails so much so take this and a nail-clipper.'? Either is fine, really. It'll show the person you care. How about that? Isn't that nice?
PRICE AND QUANTITY: 1650 INR for 2 units of 10 ml each. Sold individually for 850 INR/10 ml.
AVAILABILITY: Forest Essentials, Amazon, Nykaa etc.