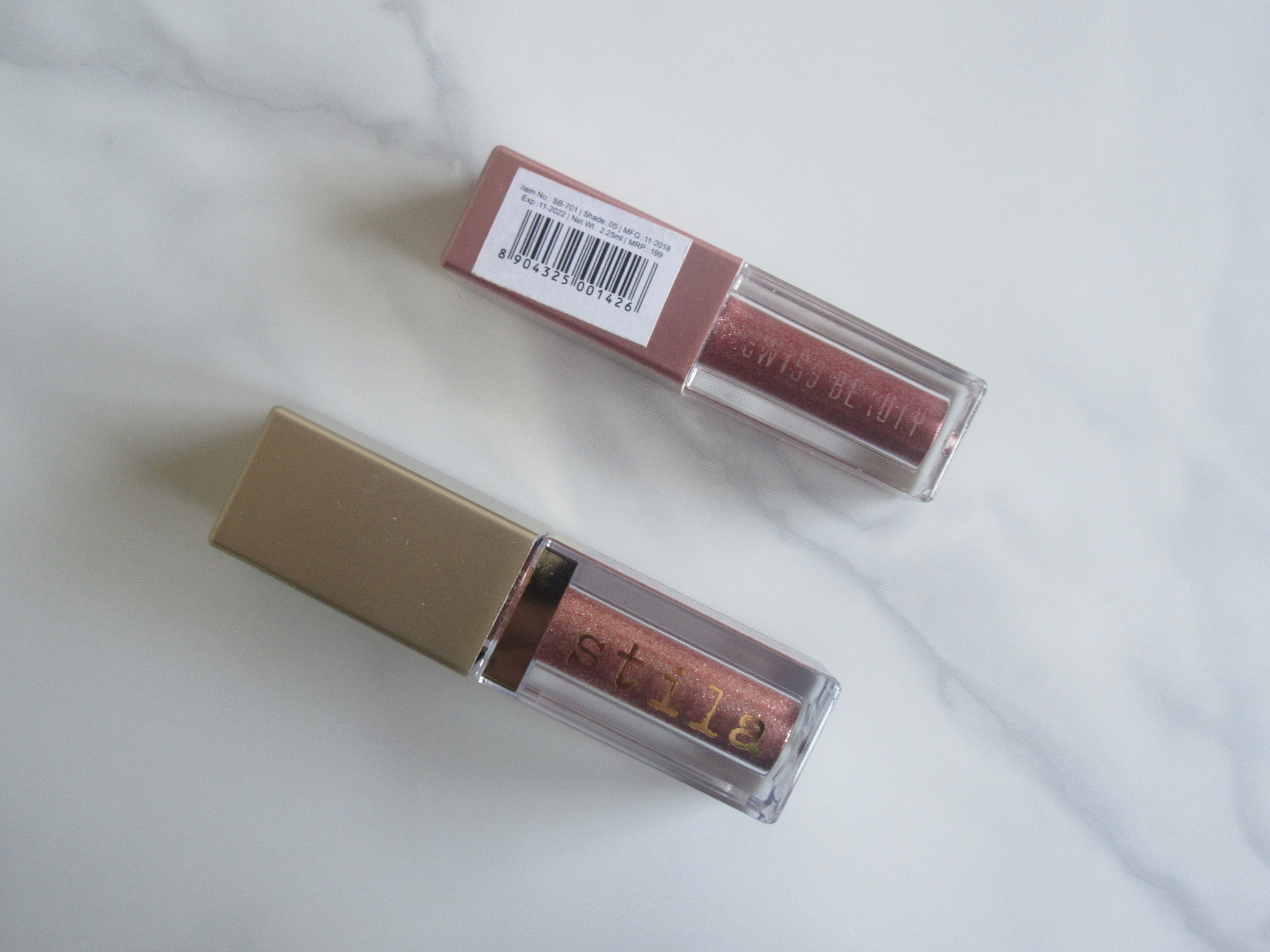 I've been meaning to do this post since October… Better late than never, am I right? * nudge nudge *
There's never enough festivals, events and occasions in this world. There are times when you get bored and wish to add a little extra allure to your usual smudged-out eyeliner or cat-eye flick. This is, perhaps, where glitter comes in. To dazzle you, me and everyone in between.
These two liquid eyeshadows from (internationally renowned brand) Stila and (local brand) Swiss Beauty are so similar that you might as well stick around for the winner of this Battle post.
You notice how similar they are right off the bat, through the way they're both packaged. The components are very similar, with the only exception being the lid. Stila's lid is gold while Swiss Beauty's happens to be rose-gold.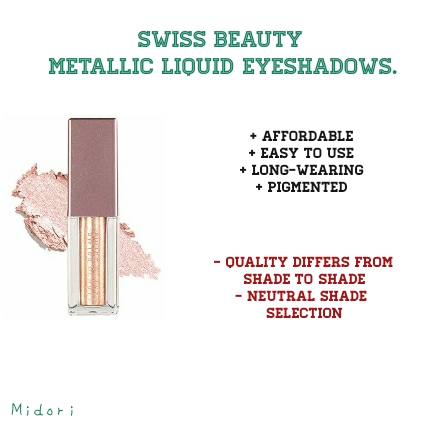 Price: 199 INR (approximately 3 USD) for 2.25 ml of product.
Buy it here: Nykaa, Amazon etc.
These are thin and watery but easy to apply. While the colour pay-off is excellent, it's not uniform amongst all different shades. Some are more opaque than others. They have a quick dry-down and adhere well to the skin. In my full review of these, I mentioned how, in certain lighting, they appear more metallic than glittery. It's a minute difference, actually. Nothing to dismiss them for.
These are also very long-wearing. Especially with some sort of cream base or primer underneath. They work fine with powder eyeshadows too. There will be fall-out, at the end of the day, but I suppose that is to be expected with products like these.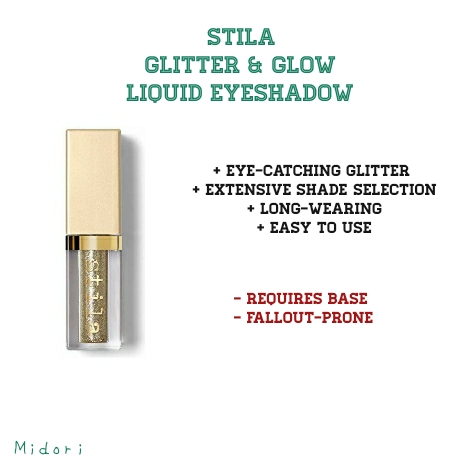 Price: 2200 INR (approximately 30 USD) for 4.5 ml of product.
Availability: Stila, Sephora, Ulta, Beautybay etc.
If impact is what you want, Stila has no competition. The glitter pearls in Stila's award-winning formula come in varying sizes, which have a more mesmerising effect than you'd anticipate. They're also more consistent when it comes to opacity and pigmentation within the whole range. Of course, this one is also easy to apply and is thin in consistency. With a similar, flat paddle applicator too. I'll give Stila this – their glitters just ten times more eye-catching and prettier.
That being said, these have ridiculous fall-out. Even with a base underneath. This is where it ends up being a disappointment. Of course, if you use this for parties where you're just sitting around, drinking and doing little else, you'll be a beacon of light there.
WINNER: Swiss Beauty Metallic Liquid Eyeshadow!!!
(Look, man, it's simple. The Swiss Beauty ones are 1/10th of the price. Sure, they're not as glittery but I don't think it's something that will matter in the end. It gives, more or less, the same effect and is just as pretty when used properly. The formula is also more long-wearing and has less fall-out than Stila's. It is what it is. If you have money to burn, then, by all means, go ahead with Stila. It is a perennial favourite for a reason. But Swiss Beauty, you win this Battle post regardless. Well done.)
♥♥♥♥♥♥♥♥♥♥♥♥♥♥♥♥♥♥♥♥♥♥♥♥♥♥♥♥♥♥♥♥♥♥♥♥♥♥♥♥♥♥♥♥♥♥♥♥