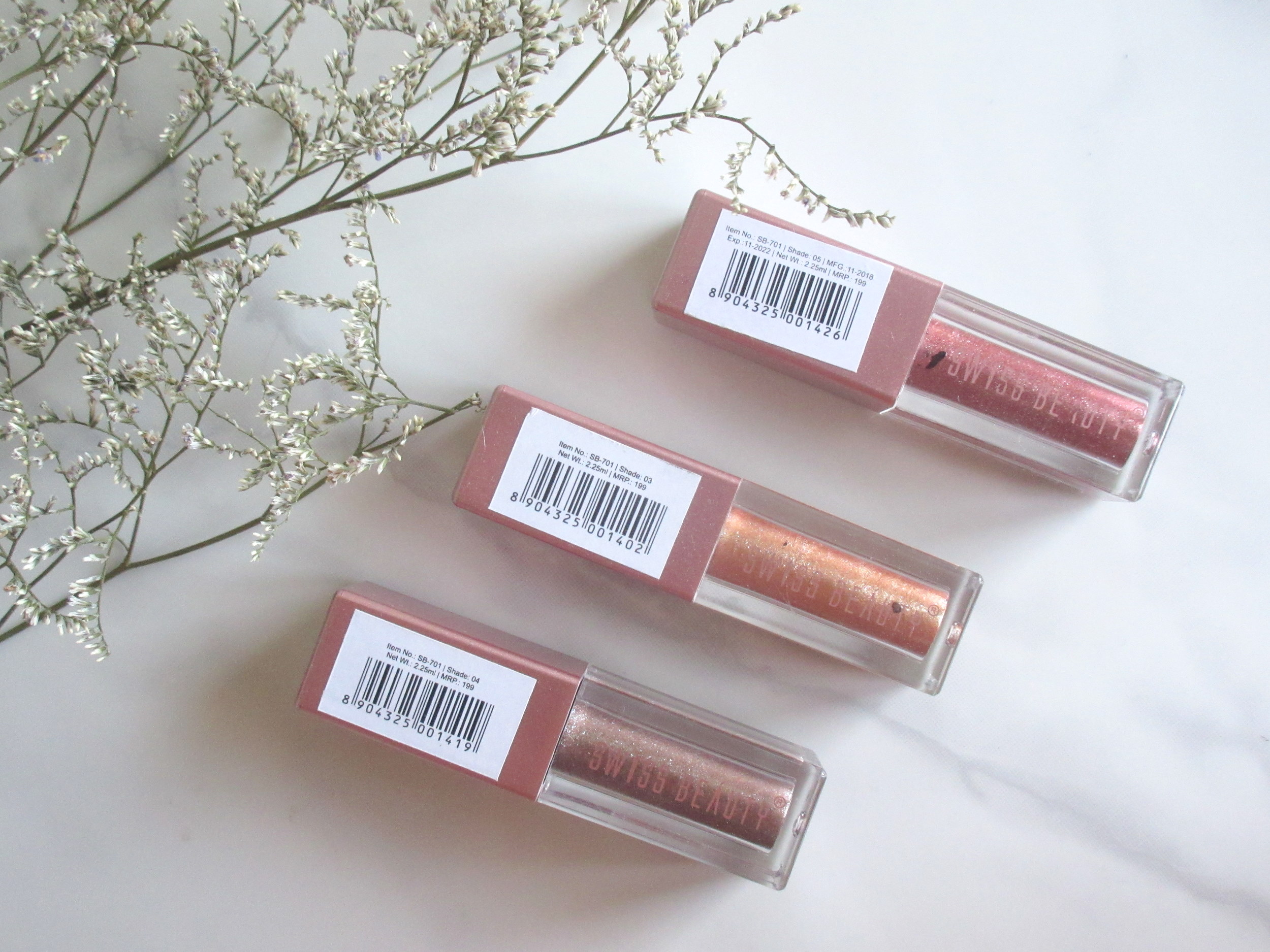 These sparkly little guys are just the extra push your eyes are asking for this festive season. Or any time of the year, honestly. Glitter doesn't need a season. It doesn't need a reason either, heh.
THE BACKSTORY: I was going to include these in my '5 Under 500 #2' post, which focused on decent and affordable eye makeup bits and bobs. But then they impressed me so much that I decided to feature them in their own solo post.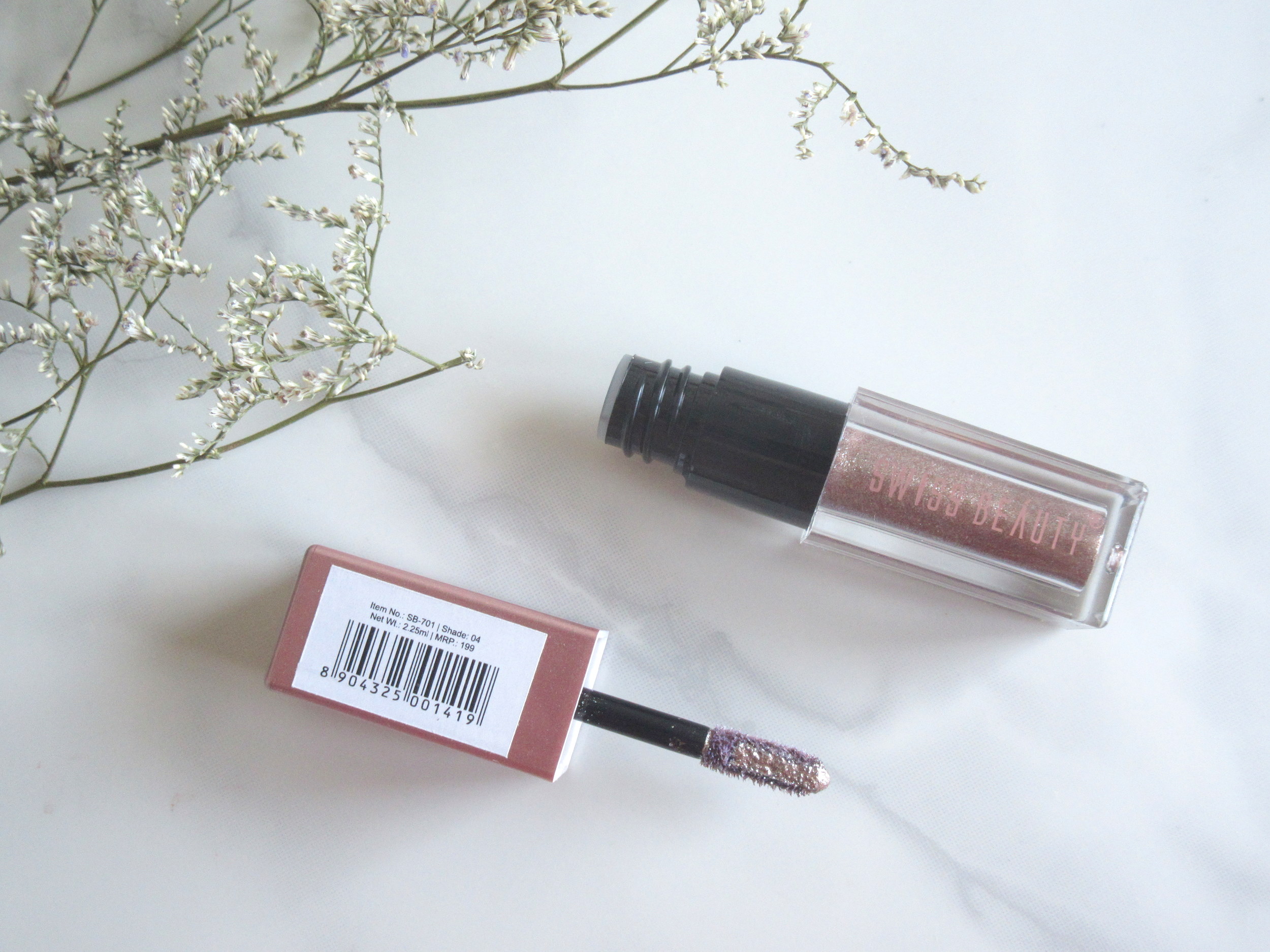 THE PRODUCT: So, these come packaged in rectangular units with a rose-gold cap. The applicator has a flat tip so that you're able to lay the product down on your lids better.
These liquid shadows are quite watery in consistency. But it's not watery to the point of getting annoying to apply. In fact, because of the way these are, they apply smoothly.
The colour pay-off is excellent but not uniform among all the shades. Some are more opaque than others. For the most part, one swipe across the lids should be opaque enough to cover up your skin-colour. You can also build these up easily. Just make sure you work in thin layers.
It's also great that they dry down fairly quickly. After they set, they should be budge-proof. That is, unless you rub your eyes like a madman. You have to be extra mindful when you're wearing glitter on the eyes but these just make wearing glitter a hell of a lot easier.
I'll also say this – under certain lighting, these look straight-up metallic. The pearls/glitter particles in these aren't overly chunky but they're big enough to draw attention to your eyes. If you bob your head around enough. Just kidding, these look stunning regardless of how much more metallic or glittery they appear.
They're also surprisingly long-wearing, especially if you use them over a cream eyeshadow base of some sort. The base will grip on to the pearls and make sure the look stays intact for longer. At the end of the day, there, naturally, will be a bit of glitter fall-out on your cheekbones. It's mostly smooth sailing – you needn't worry much. Glitter specks on your cheeks at the end of the day is a small price to pay for how beautifully these tie eye-looks together.
Also, I know, I know. These are eerily similar to the Stila Glitter & Glow Liquid Shadows. I actually own one of the Stila ones so I would love to do a Battle post between the two formulas and find out which one is the real performer. Let me find the Stila in my stash first. It'd be hilarious if Stila lost. But I don't think I'd be laughing. I don't expect my wallet to be laughing either.
SWATCHES AND SHADES AVAILABLE: There are currently 6 different shades in this line but I do feel a shade extension is imminent.
03 Champagne – Not much of a champagne, actually. Is more of a soft gold with silver glitters.
04 Rose Gold Retro – Jeez, they even stole the shade name from Stila. Anyway, this is a nice rose-gold shade (emphasis on the rose) with silver glitters.
05 Smoky Storm – Another Stila-inspired shade name. This is a grey-taupe shade with silver glitters. This one is also a little sheerer and needs more effort to be in full glory.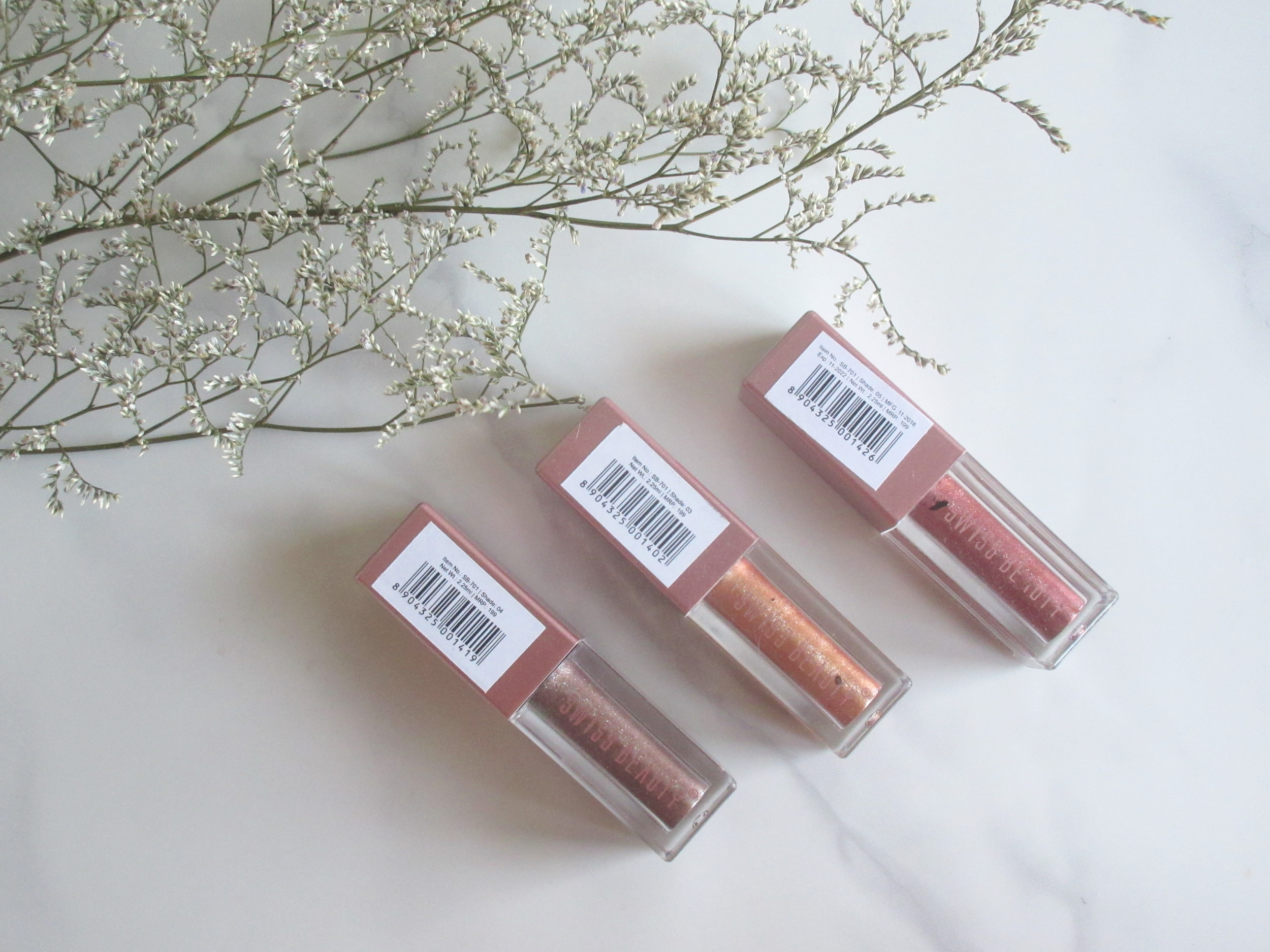 PRICE AND QUANTITY: 199 INR (I KNOW!!!) for 2.25 ml of product.
AVAILABILITY: Nykaa, Amazon etc.
♥ OVERALL: I think these are fantastic options if you want to have a bit more fun with your looks. What's more, they don't hurt the wallet as much.
Swiss Beauty Metallic Liquid Eyeshadows.
199 INR
Pros
THE PRICE.
These make applying glitter a piece of cake.
These are long-wearing and can look good for almost the whole day.
While some shades are more opaque than others, they can all be built up to the desired intensity in thin layers.
The shade selection, while small, comprises of shades that are more on the neutral end.
Cons
Availability is an issue.