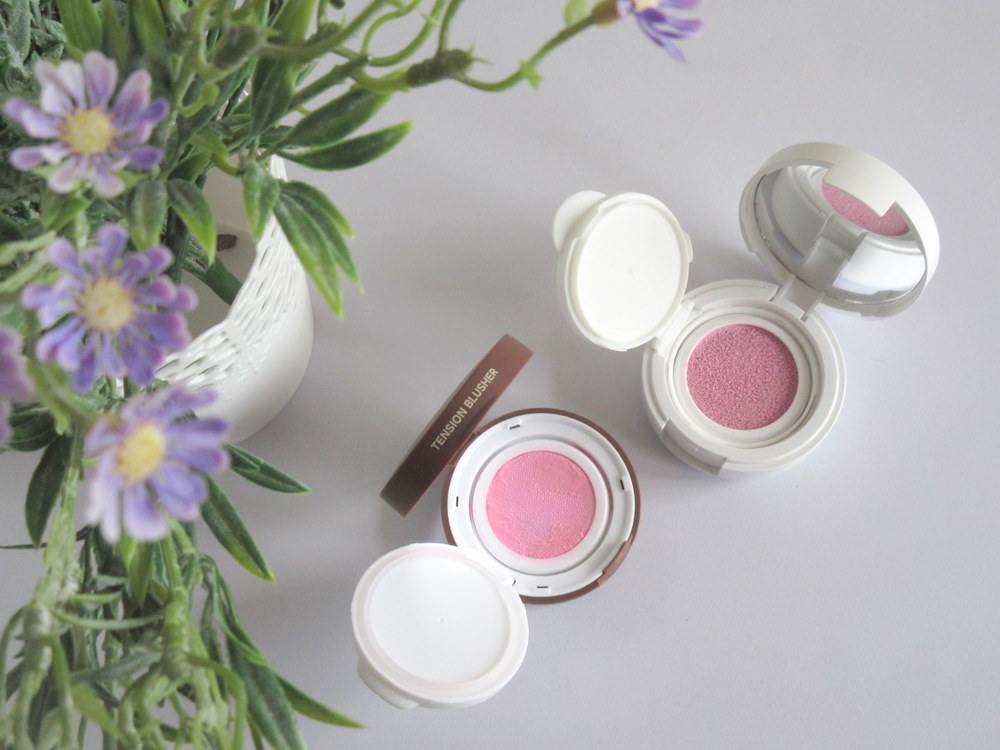 I'm just here today to discuss the similarities between these two cushion blushes. Tonal similarities, mostly.
I was sitting idly in class today (students and faculty suffering from a serious case of post-Diwali blues, it seems) and I thought I might as well get this post up.
Funnily enough, while A'Pieu and Missha are under the same parent company, Able C&C, these two products differ greatly in terms of formula and overall performance. Similarities include bulky packaging and how they both impart a dewy finish.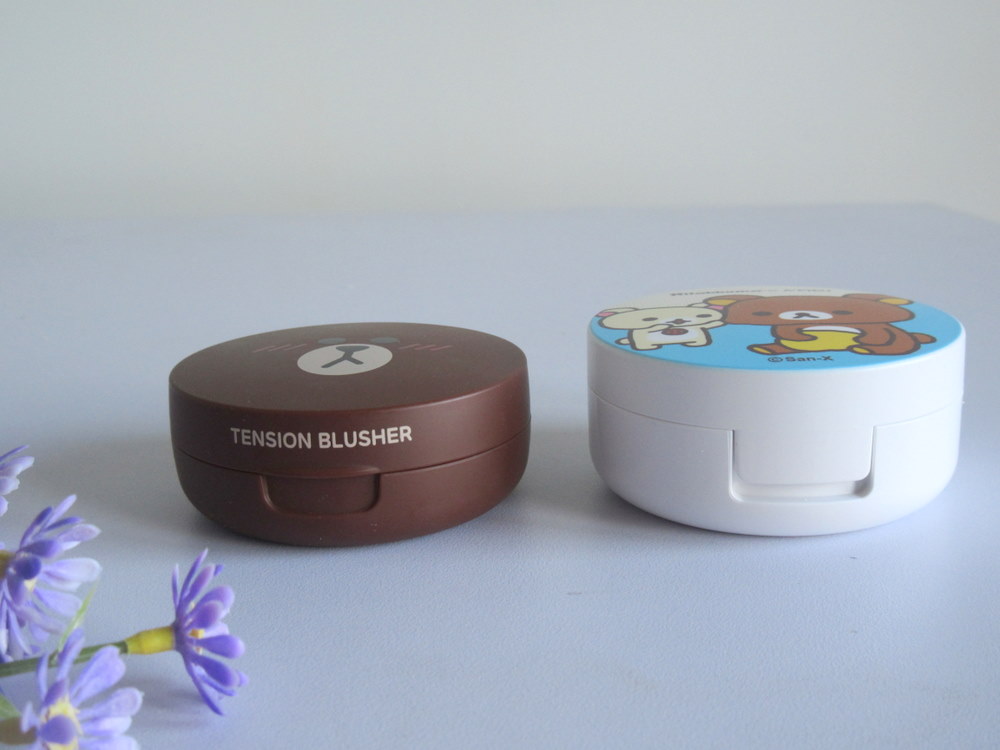 Let's start with the Missha Tension Blusher. It's not your traditional cushion blusher wherein the product is soaked in a sponge – this blusher has a net that you push to dispense the product. Between the two products we're comparing today, this blusher is thicker and heavier. It's also the more opaque one between the two. I also think it lasts a lot longer than the A'Pieu blush. Missha also has a wider colour selection as they currently carry 6 different shades.
The A'Pieu Air Fit Cushion blusher is your average cushion product. It's lighter and somehow…uh… fluffier. It's very sheer but it can be easily built up. If you choose not to build up the colour, I find that it looks more like an extremely glossy/dewy highlighter. Currently,  A'Pieu has 4 shades of blusher to choose from in the range. It's also happens to be the cheaper option between the two, usually retailing for $5 – $6.
The blushes I compared in the post are both 'VL01', a pinkish lavender shade. On several occasions, I wore one on each cheek to compare the shades but I barely noticed any difference.
The consistency of the blushes and the price points are different so you could buy either and have a field day but… I think I'd recommend the Missha one just because it lasts a lot longer.
Links for the Missha blush: testerkorea, ibuybeauti, cosmetic-love, roseroseshop
Links for the A'Pieu blush: testerkorea, ibuybeauti, cosmetic-love, roseroseshop