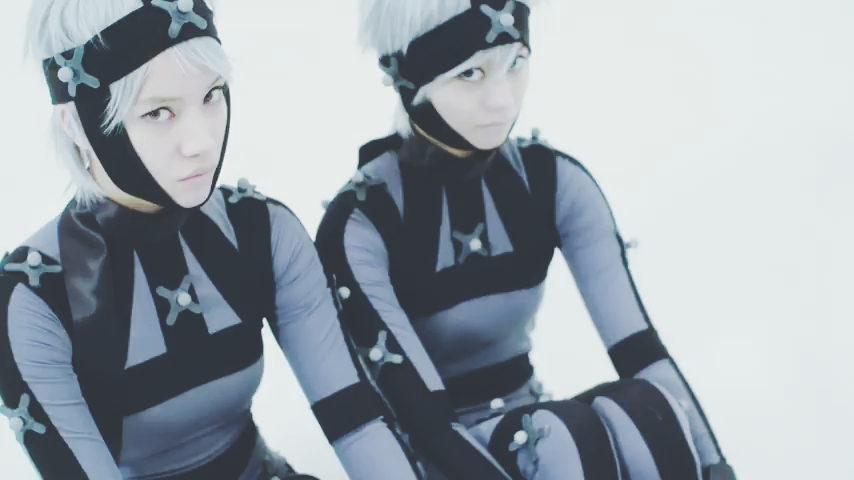 And… FEMM is back with their latest release. I don't think I can measure how much I love the sound and the visuals!
You can read more about FEMM by clicking this line; I posted about them earlier this year.
The sound (some may call it noise) blew me away the first time I listened to it. I love these kinds of, let's say, heavier songs. They lift my mood every single time. FEMM is slowly climbing up my list of favourite acts. Let's face it, they're not just a musical duo. They're more of a performance unit, an act, if you will.
The music video intrigued me so much. Ugh, it's your usual box-set music video but a thousand times cooler and more creative, thanks to FEMM's image.
There are several sexual innuendos during the video. One that caught my attention was at 02:43, it's fascinating how the sexual position didn't look lewd or appalling. Since RiRi and LuLa are two perceived female mannequins, their take on touchy-feely moments was rather interesting. RiRi and LuLa's fushion soon after made my jaw drop. SO MUCH AWESOMENESS.
Someone in the YouTube comment section mentioned how the fused RiRi and LuLa (RiLa? LuRi?) looked like Sonic the hedgehog. Ahahahaha that's exactly what I was thinking.
Anyway, another amazing release from FEMM. Looks like Taemin's Drip Drop has tough competition to claim song of the month in my books.
Peace! ♥