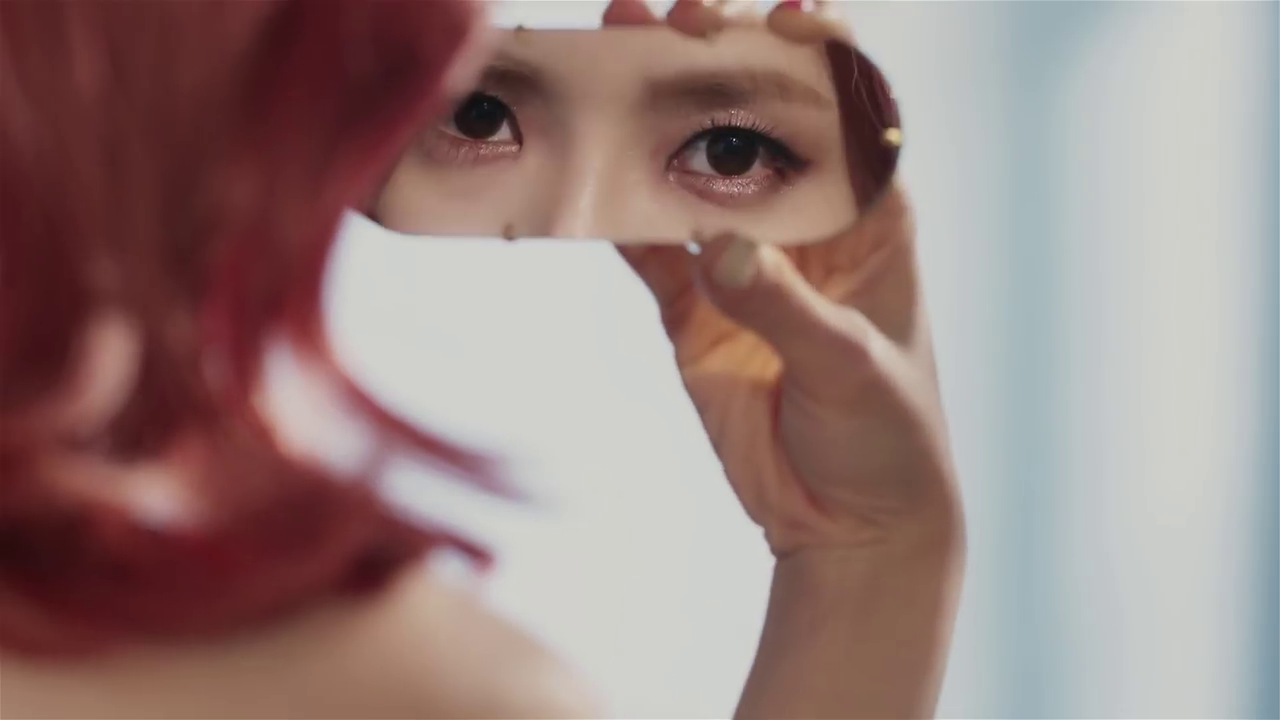 Like last year, I've  rounded up a list of makeup looks from Kpop Girl Groups that made me pause the music video and swoon.
Before I begin, let me just state that these are my opinions and preferences. I had a really hard time picking and choosing and I feel like I'm still a little dissatisfied with my compilation. Some heavyweights didn't make it… Oh, well.
Do let me know which girl group member or solo artist's look captured your heart!
HONOURABLE MENTIONS: f(x)'s Luna and her glossy, doll-like skin in her solo debut, 'Free Somebody'. (If this was a list of best albums/songs of the year, trust me, she'd win.)
SISTAR's Bora and her cool-toned smokey eyes in their 'I Like That' music video.
I. O. I.'s Jieqiong and her smokey eyes in 'Whatta Man'.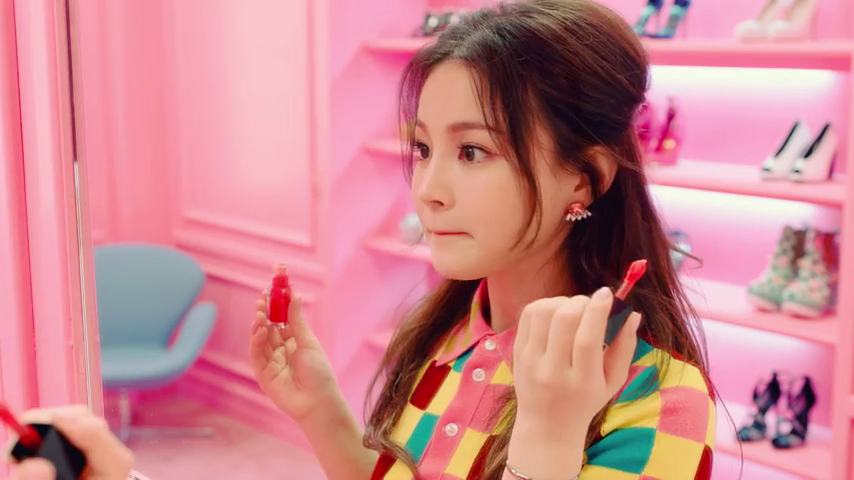 15. Lee Hi in 'My Star': I loved Lee Hi's modern take on the '60s bouffant and the soft peachy makeup she wore in the beginning of the music video. She then transitioned into soft brown eyeshadows and pink lips. Overall, gorgeous looks throughout.
Look at her sneaking in a Moonshot product in the photo. If that's what she used, I may as well add it to my Wish List.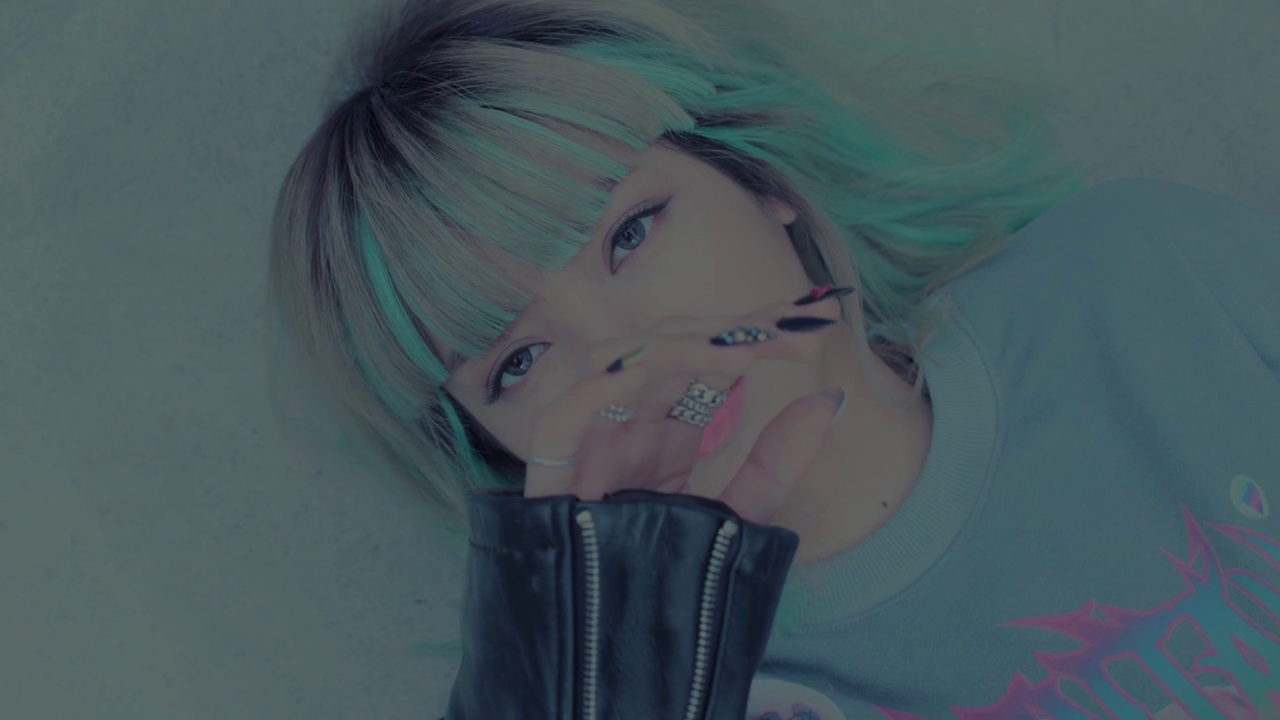 14. Lisa in 'Stay' by BLACK PINK: I had such a hard time picking only one look from the four music videos Black Pink released this year. I eventually decided to go with Lisa's look in 'Stay'. I loved her soft eyeliner flick was paired with a pale pink lip. What's more, I loved her mint green hair. I was also blown away by Jisoo's classic beauty but I preferred Lisa's look just a smidge more.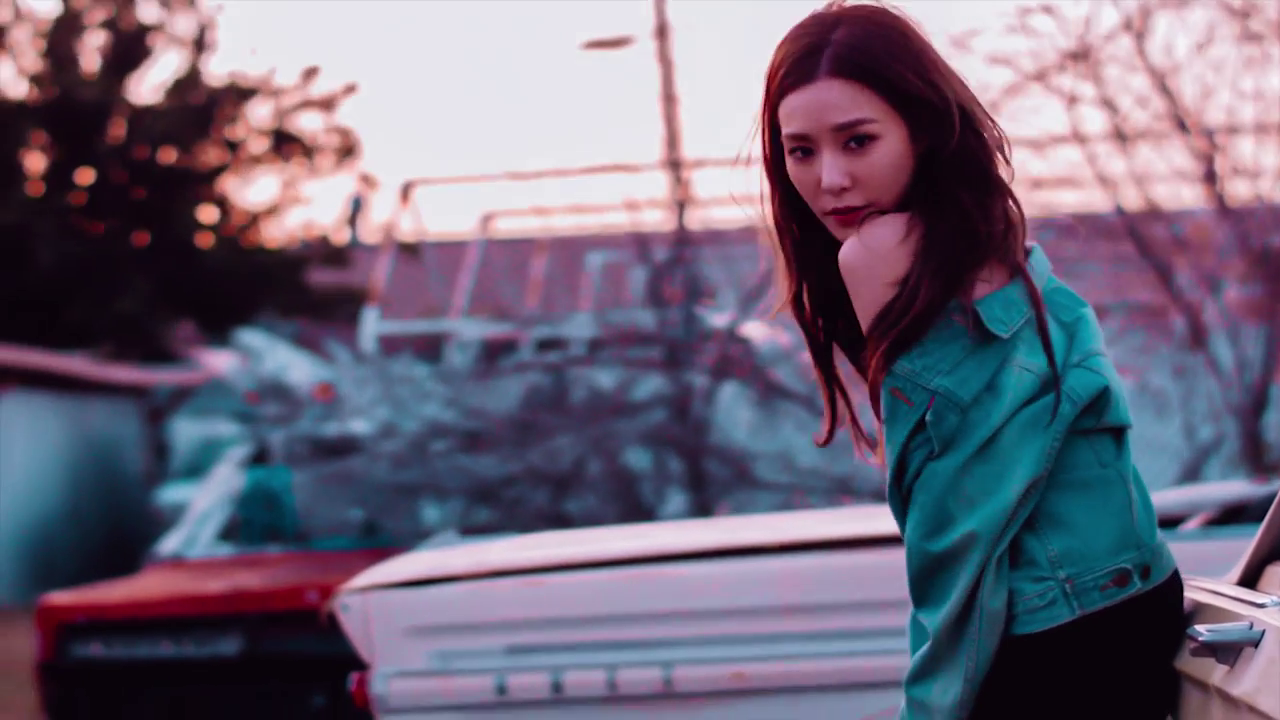 13. Tiffany in 'I Just Wanna Dance': God, I love Tiffany. And I loved all the looks in the music video for her solo debut. Especially all the gorgeous smokey eyes that were paired with a barely-there nude lip.
Watch 'I Just Wanna Dance' here.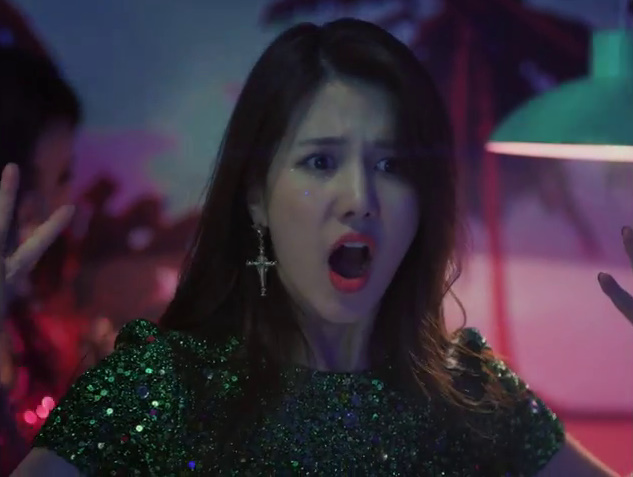 12. Jiwon in 'Secret Time' by SPICA:  This music video had so many beautiful looks. But my favourite look was on Jiwon – the glitter freckles on her cheeks, the coral lip, the warm eyeshadows. She made it look so easy. Not the most flattering screenshot, I know. But she still looks cute.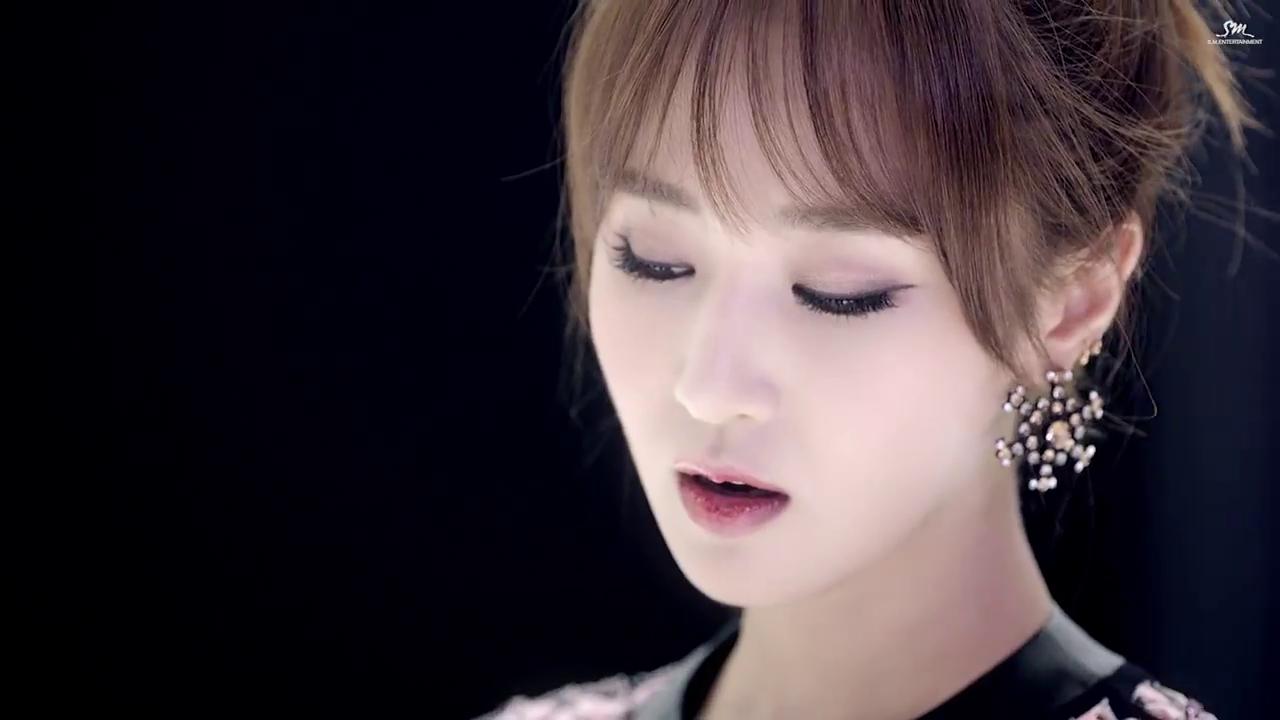 11. Yuri in 'Secret' by Yuri X Seohyun: This particular look on Yuri stole my heart the moment I saw it. The dark brown eyeliner, the fluttery lashes – and those earrings!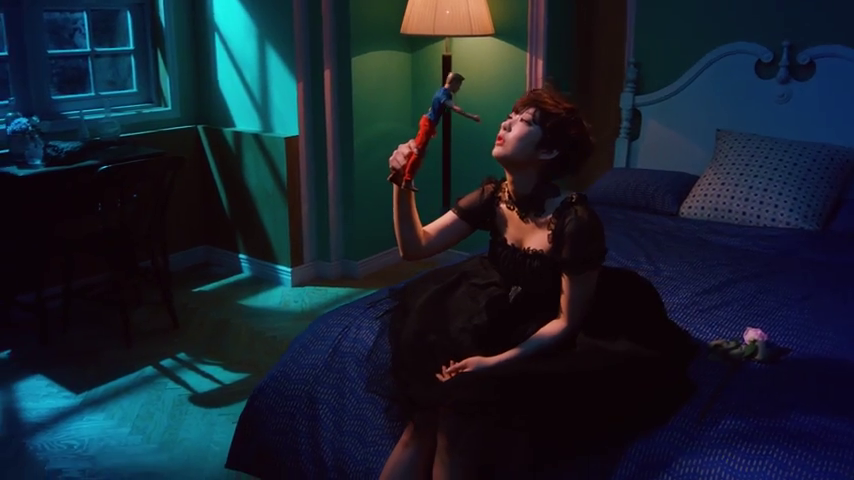 10. Hyerin in 'L.I.E' by EXID: I loved the orange blush Hani sported in the music video so much that I went out and bought a true orange blush to mimic how it appeared. But my favourite look belonged to Hyerin. I just loved how balanced everything was – her short pixie cut with the pretty lace choker and tulle dress, the coral blush and lips. Everything was just… right.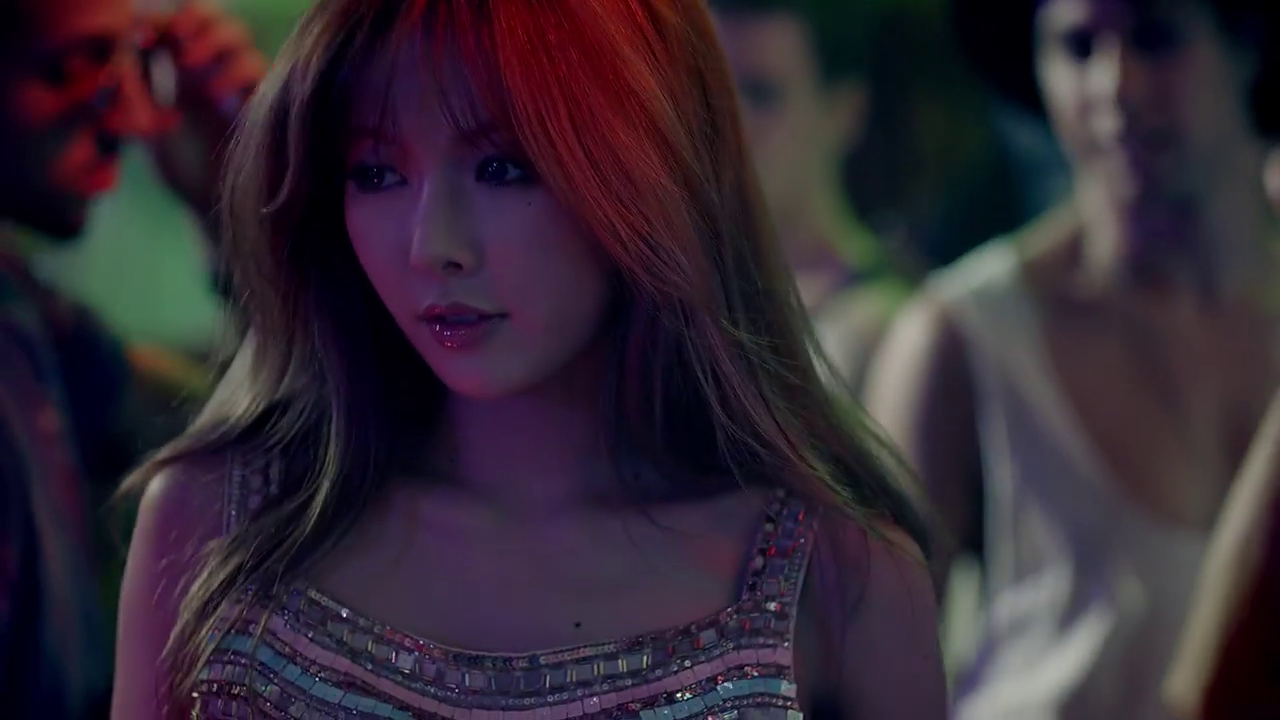 9. HyunA in 'How's This?': HyunA's makeup matched the raging atmosphere of her music video. It was smudgy, smokey and slightly messy. She switched lip colours quite frequently – we saw bold oranges, reds, a brownish-nude, and even stunning glossy lips.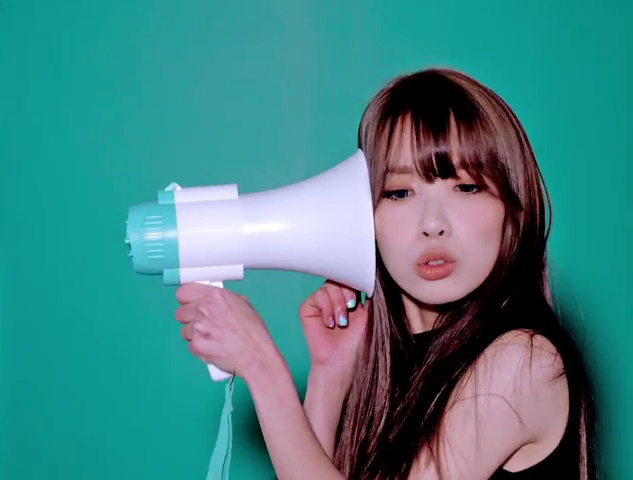 8. Jisook in 'Whoo' by Rainbow: Out of all the looks on the girls, I enjoyed the muted brown eyeshadow, earthy pink blush and lip that Jisook had on. Woori's intricate eyeliner comes second. Thanks, Rainbow, for always entertaining me with your music. It's so disappointing that they've disbanded but I wish nothing but success for the girls in the future.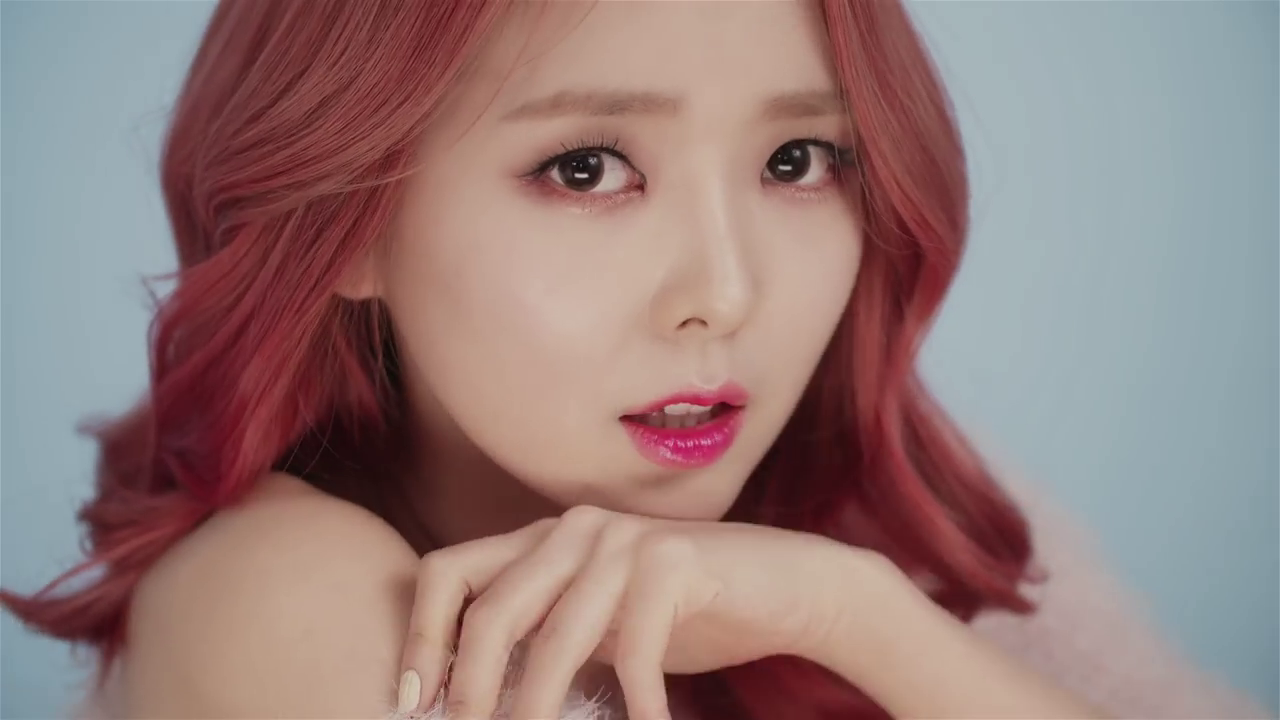 7. Hyoeun in 'Sting' by Stellar: Easily one of my favourite songs of the year. The girls looked gorgeous throughout the fun music video but my heart was set on Hyoeun's beautiful fuchsia lips that were paired with a pink, gold and brown eye look.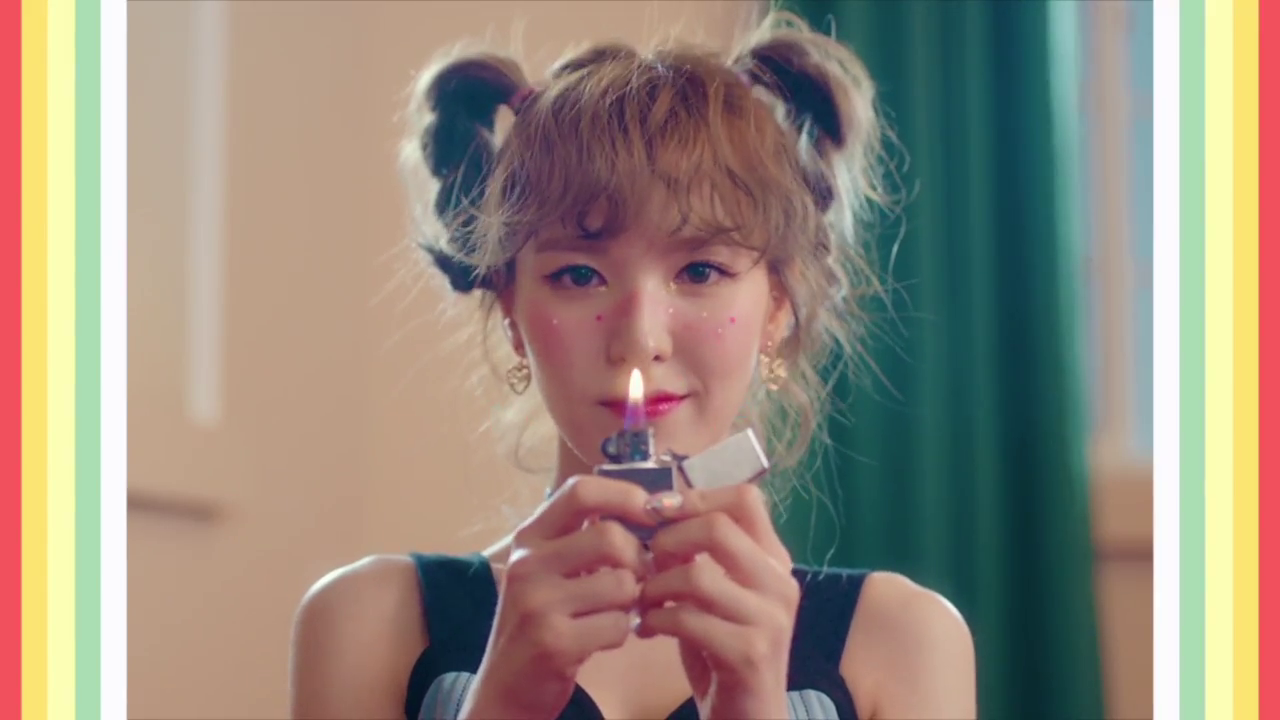 6. Wendy in 'Russian Roulette' by Red Velvet: 'Russian Roulette' had so many looks that I would personally attempt to do on myself. The makeup in the music video made me think of Harajuku and the popular 'igari' makeup style. Both are styles I enjoy following and recreating. The over-the-top blushed cheeks, the glitter stickers placed in lieu of freckles, the juicy pink lips… Sign me up!
Watch 'Russian Roulette' here.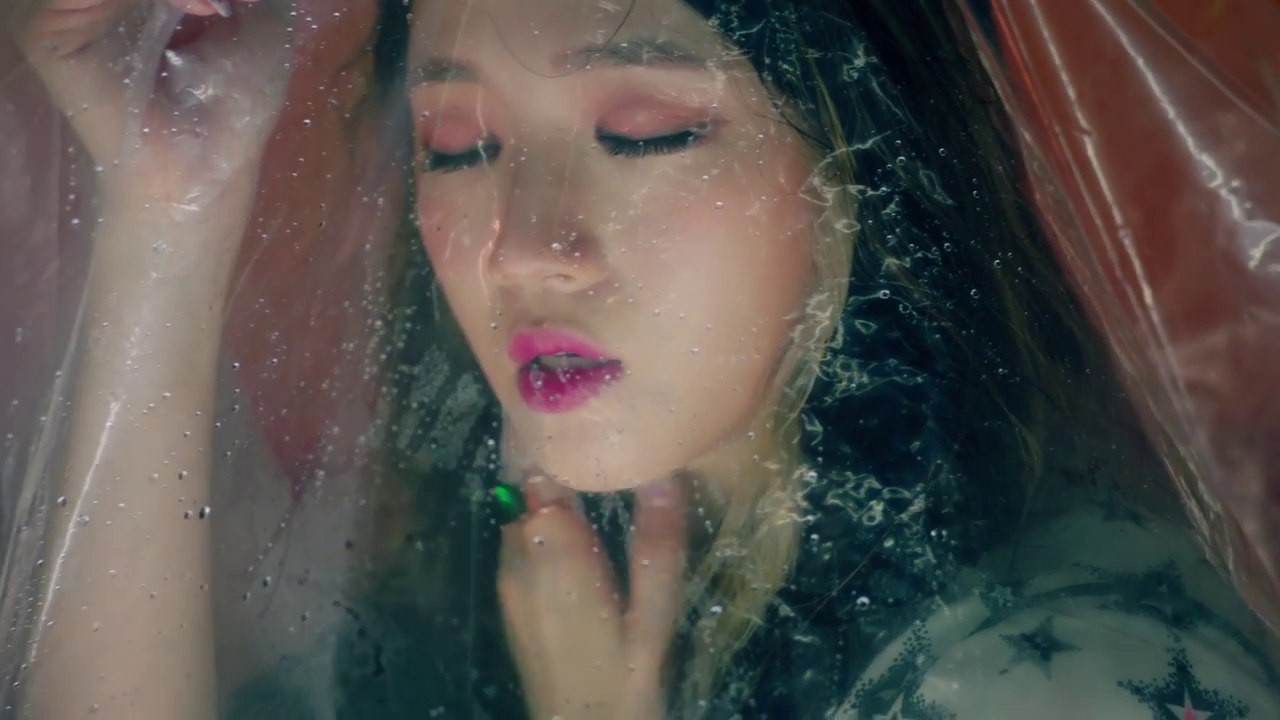 5. Sojung in 'The Rain' by Ladies' Code: Again, 'Galaxy' and 'The Rain' were two of my favourite songs of the year. The music videos were spell-binding. I originally wanted to pick a look from 'Galaxy' but I wound up choosing this beautiful look on Sojung from 'The Rain'.  If you enjoy chilled-out songs, I highly recommend you check out 'Galaxy'.
Watch 'The Rain' and 'Galaxy' here.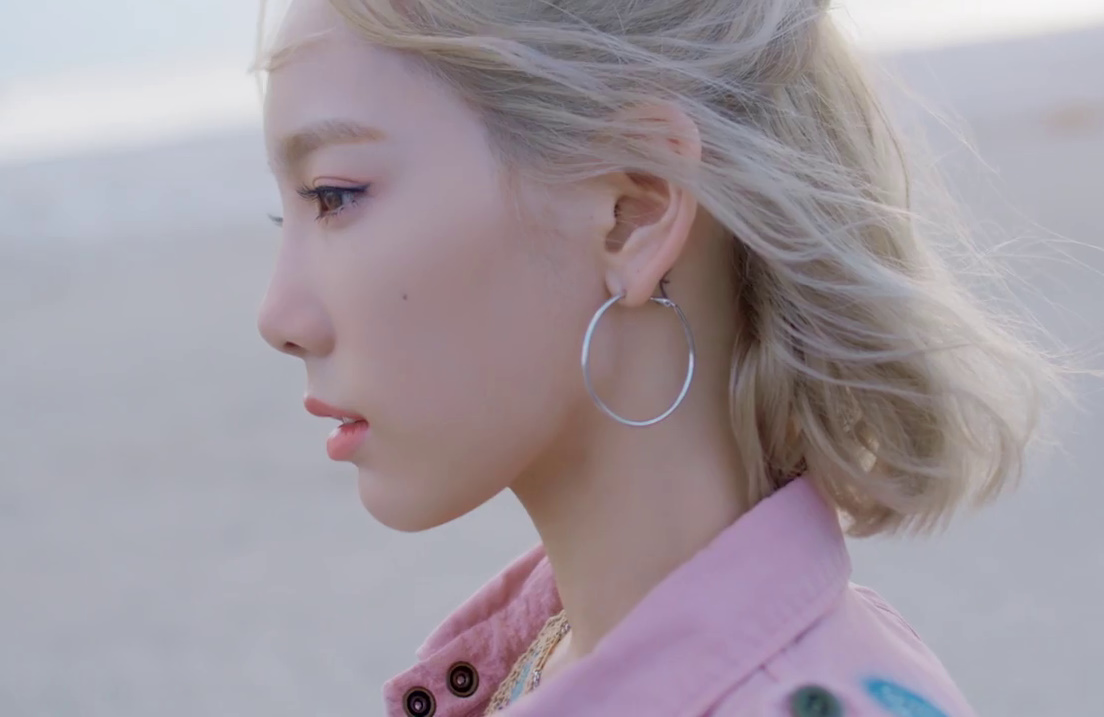 4. Taeyeon in 'Why': 2016 was a bit of a Taeyeon overdose. It's a good thing I enjoy most of her music. While 'Rain' was my favourite song from her this year, 'Why' had the most gorgeous makeup looks. Set in summer, Taeyeon played with soft peachy tones, coral tones and lovely orange tones. Her skin was kept flawless and dewy.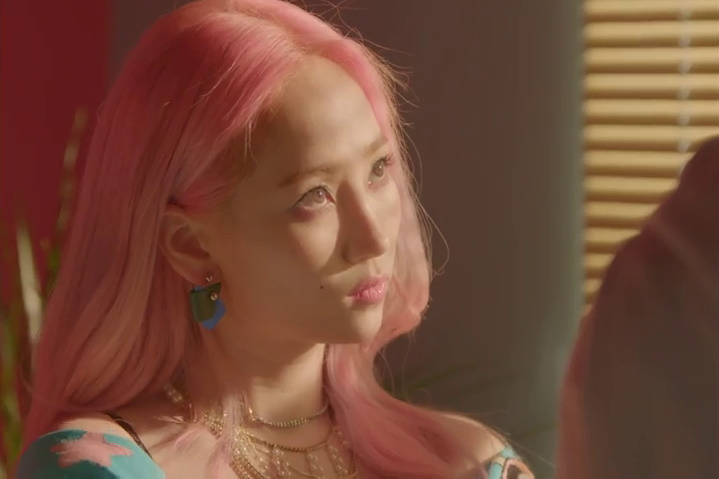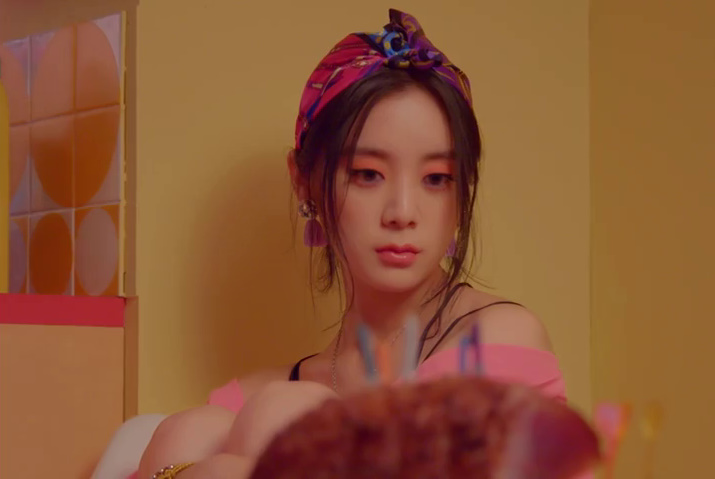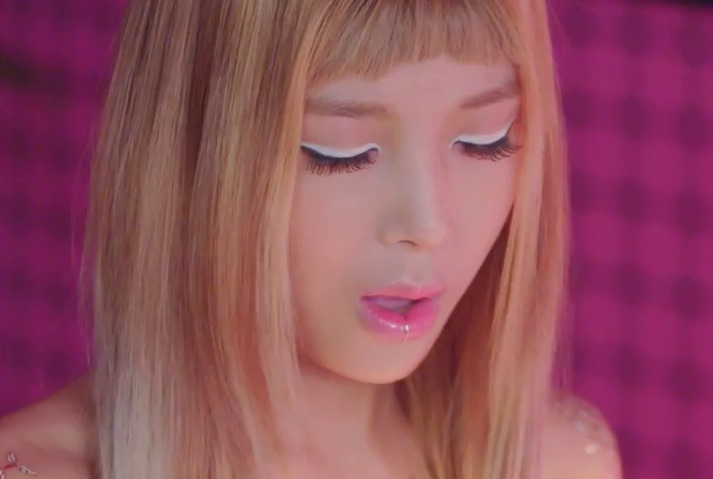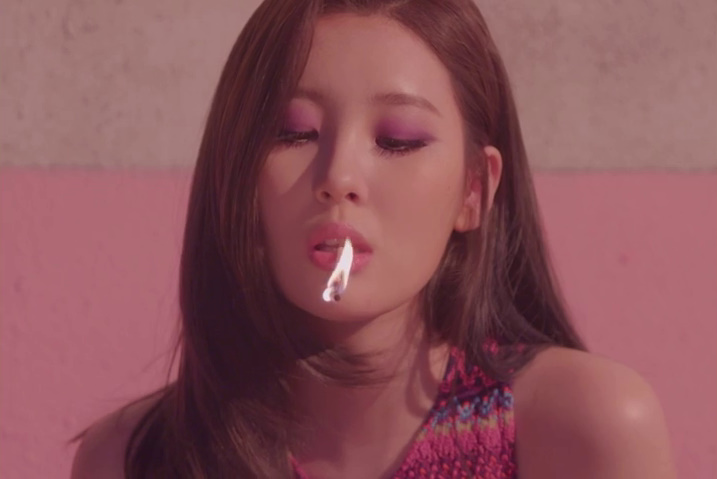 3. Wonder Girls in 'Why So Lonely?': That's right. I'm picking all the members for #3. It'd be a shame not to. Whether it was Yubin's white eyeliner, Sunmi's purple eyeshadow, Hyerim's gorgeous grapefruit-orange eyeshadow or Yeeun's simple pink eyeshadow, the entire music video was peppered with stunning makeup looks. Best part is, the makeup looks are actually quite achievable. So, if you're ever in the mood for purple eyeshadow, you can turn to Sunmi for inspiration.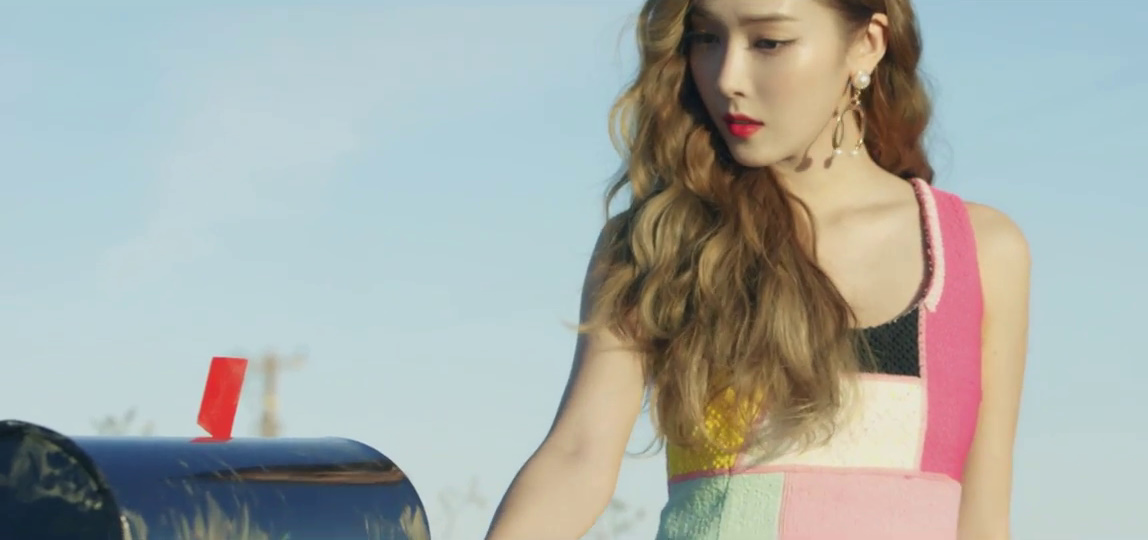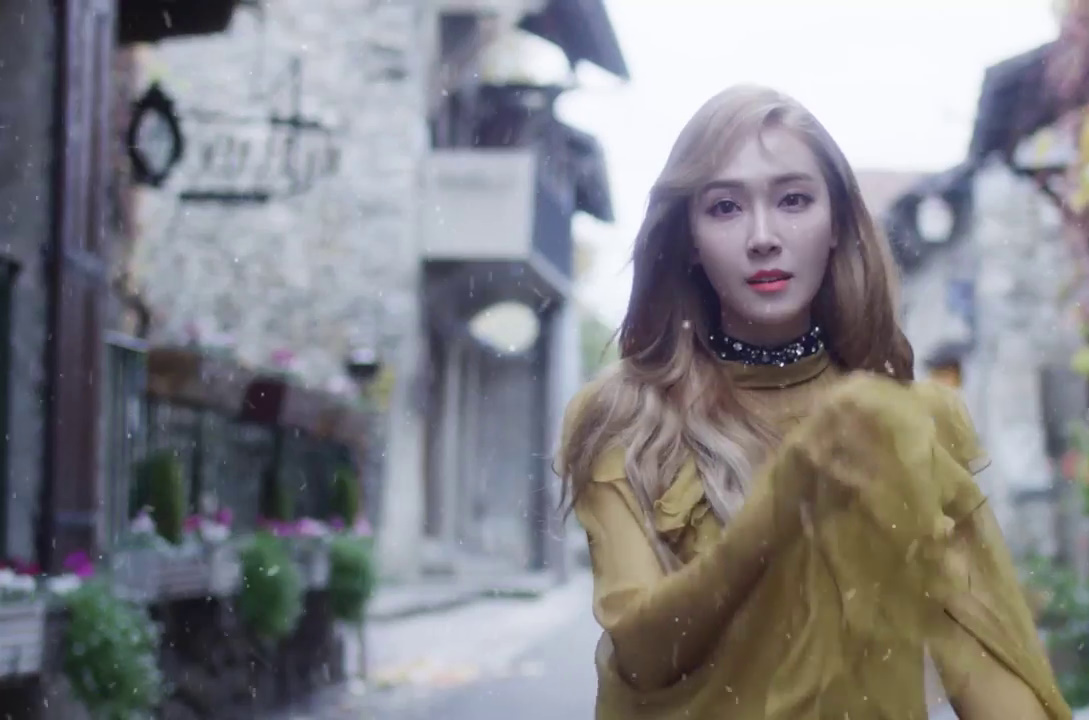 2. Jessica in 'Fly' and 'Wonderland': Jessica looked beautiful in both these music videos. There was a soft wash of glitter on her eyes in all the music videos. She switched up her lip colours and my favourite from all the lip looks she sported belonged to the orange-ish red lip she sported in 'Wonderland' in the mustard Chloé dress.
Watch 'Fly' and 'Wonderland' here.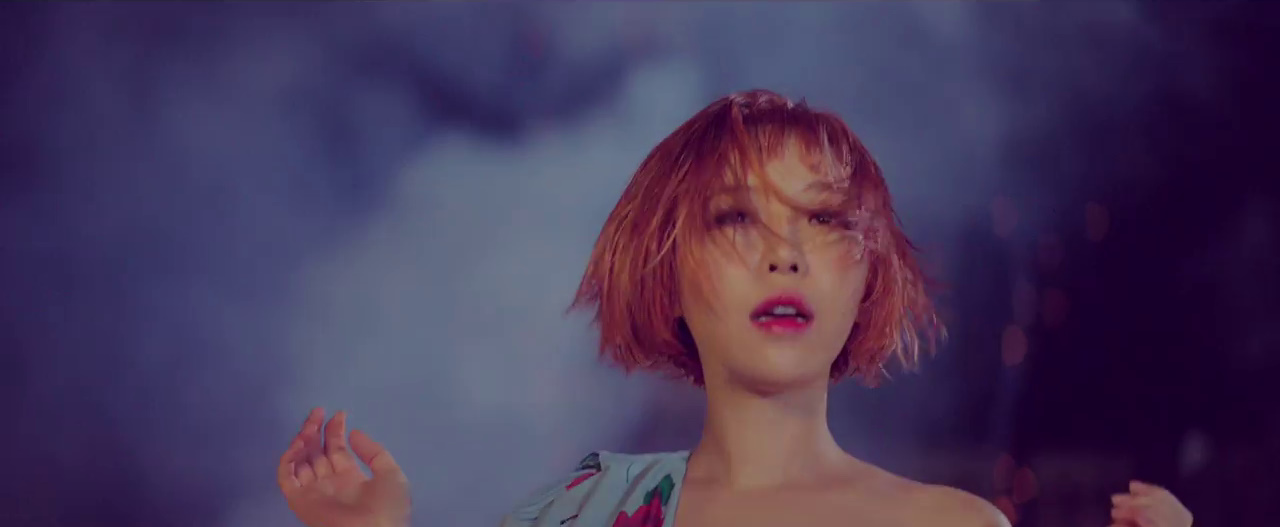 1. Gain in 'Carnival': And now… We come to one of my muses and inspirations. I'm always sketching the breathtakingly stunning Gain and when she started to drop the teasers for 'Carnival', I lost my mind. Again, the reasons why I loved her looks in the music video so much is because she pulled off her signature smokey eyes with one of my favourite makeup looks – the 'igari' blush placement. I honestly think Gain can do no wrong.
That's it, guys. Who was your favourite? ♥