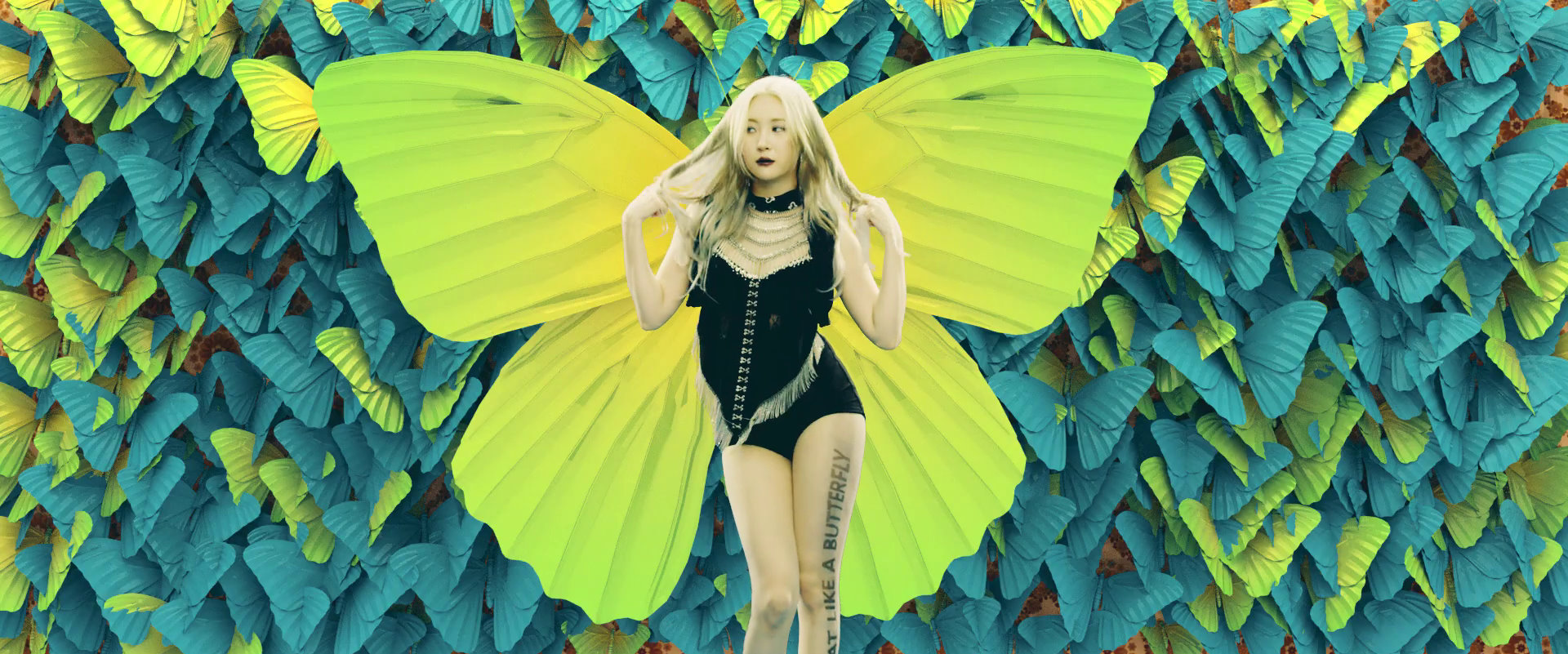 With the internet up and running again, here I am, with my Yearly Round-ups. My Yearly Favourites are slotted for tomorrow, so please stayed tuned.
In this post, however, I will discuss some of my favourite looks from K-Pop music videos released in 2019. I will admit that I did kind of fall off the wagon towards the latter half of the year and listened to more English records than Korean. That doesn't mean I didn't give my love to all my favourites. I paid close attention to their comebacks, don't worry. What I didn't have much time for was discovering newer artists and keeping up with debuts. That being said, this list is comprised of my steady favourites and some fresh new blood.
10 (TIE). ITZY in 'Dalla Dalla' & 'Icy'.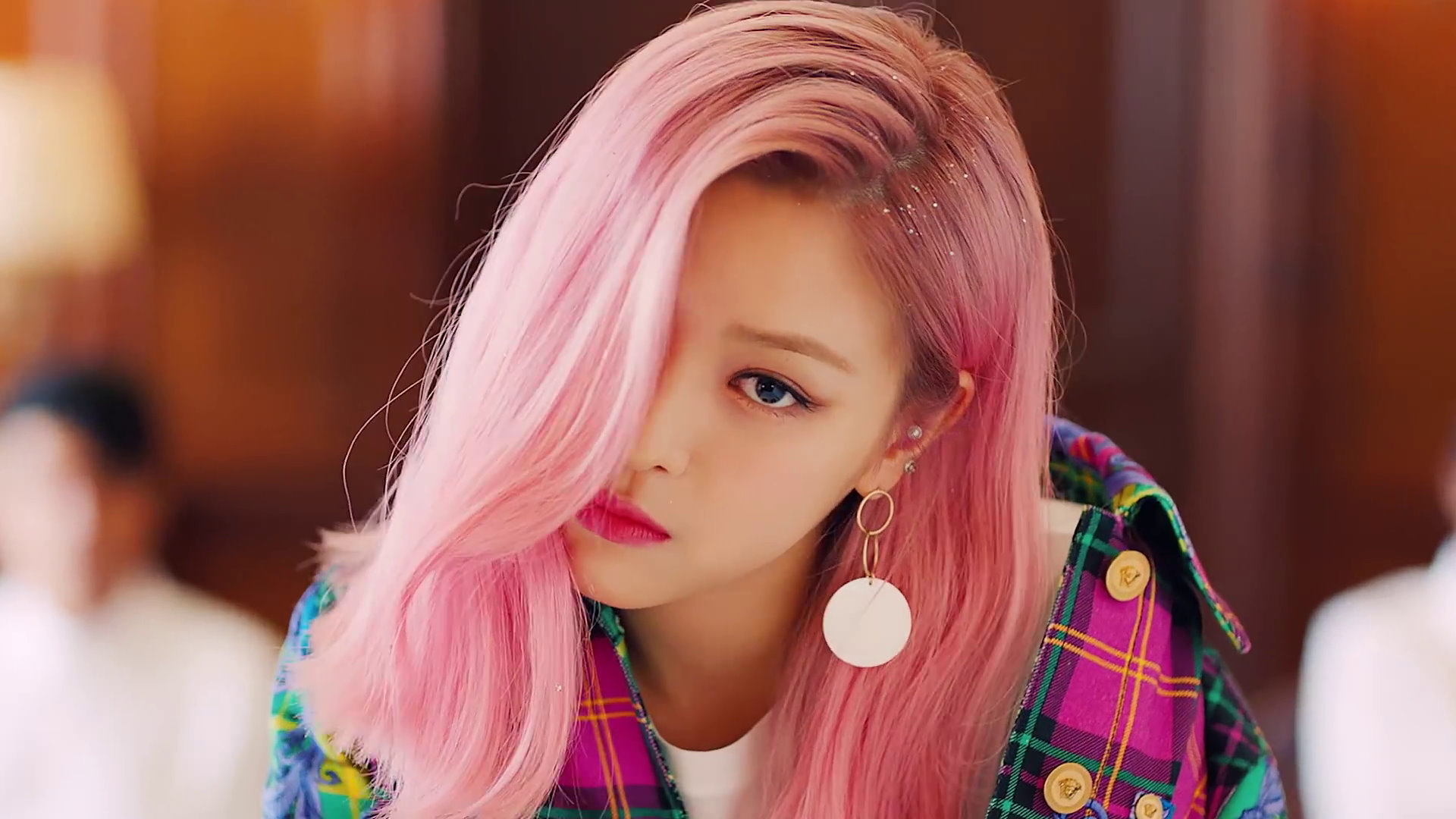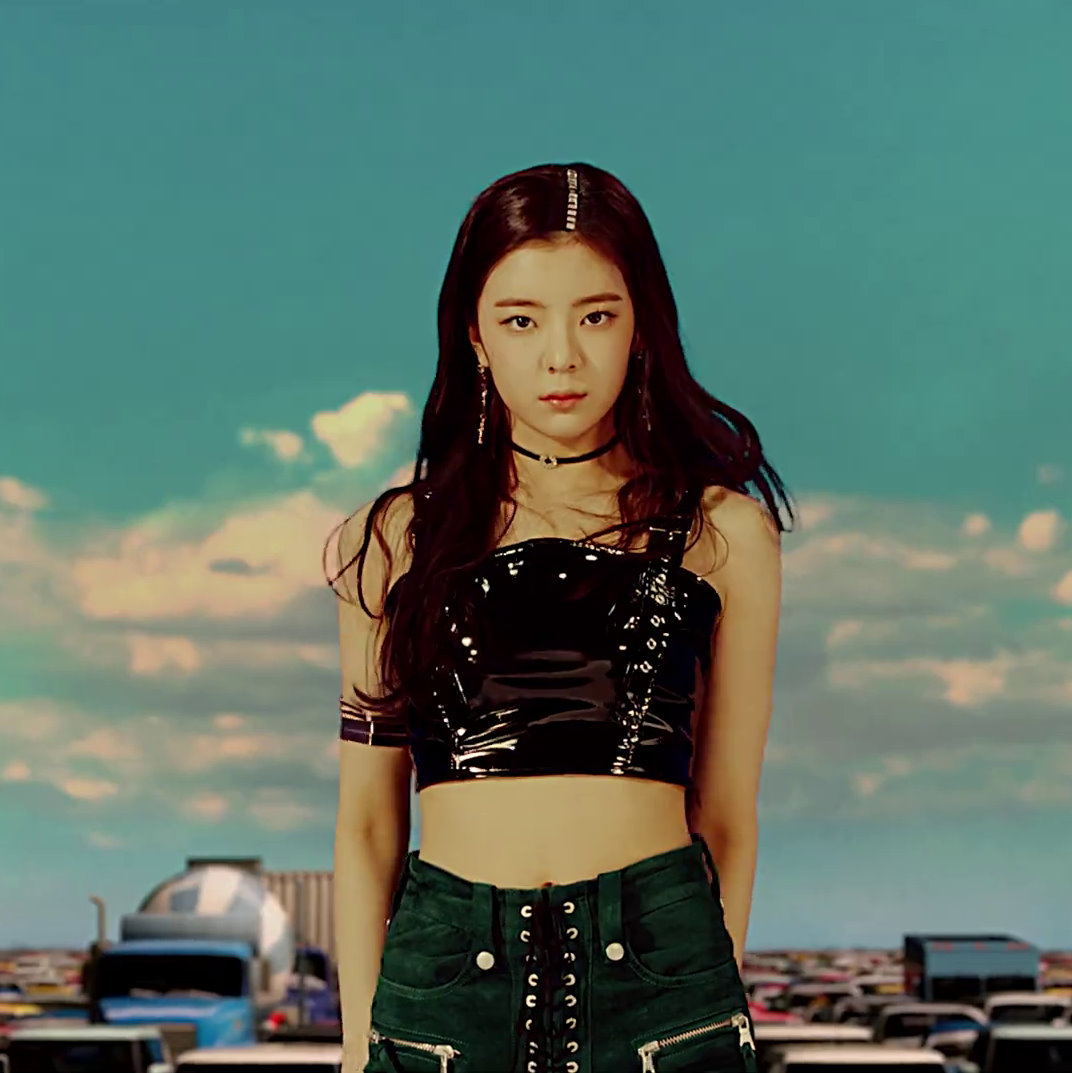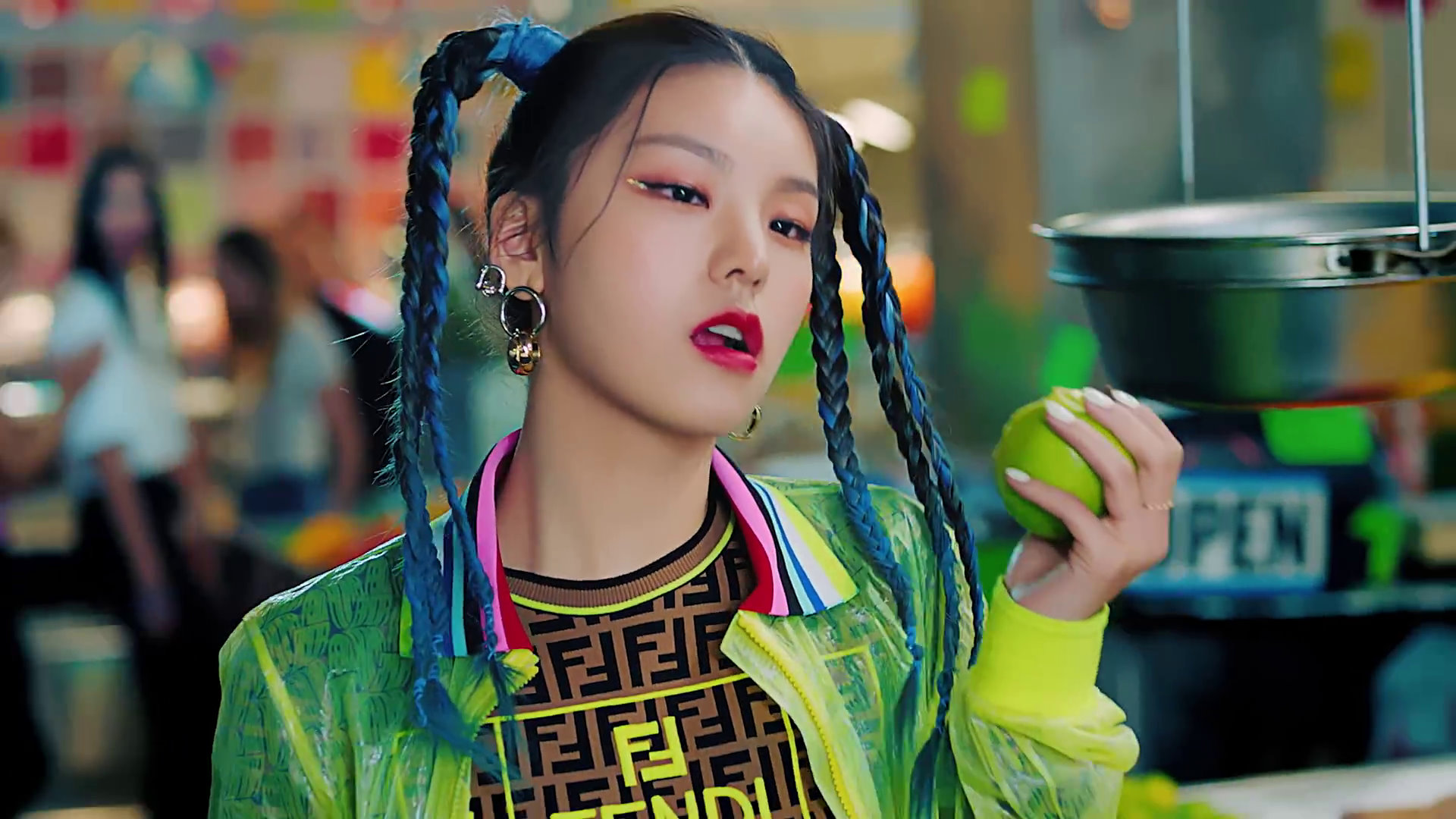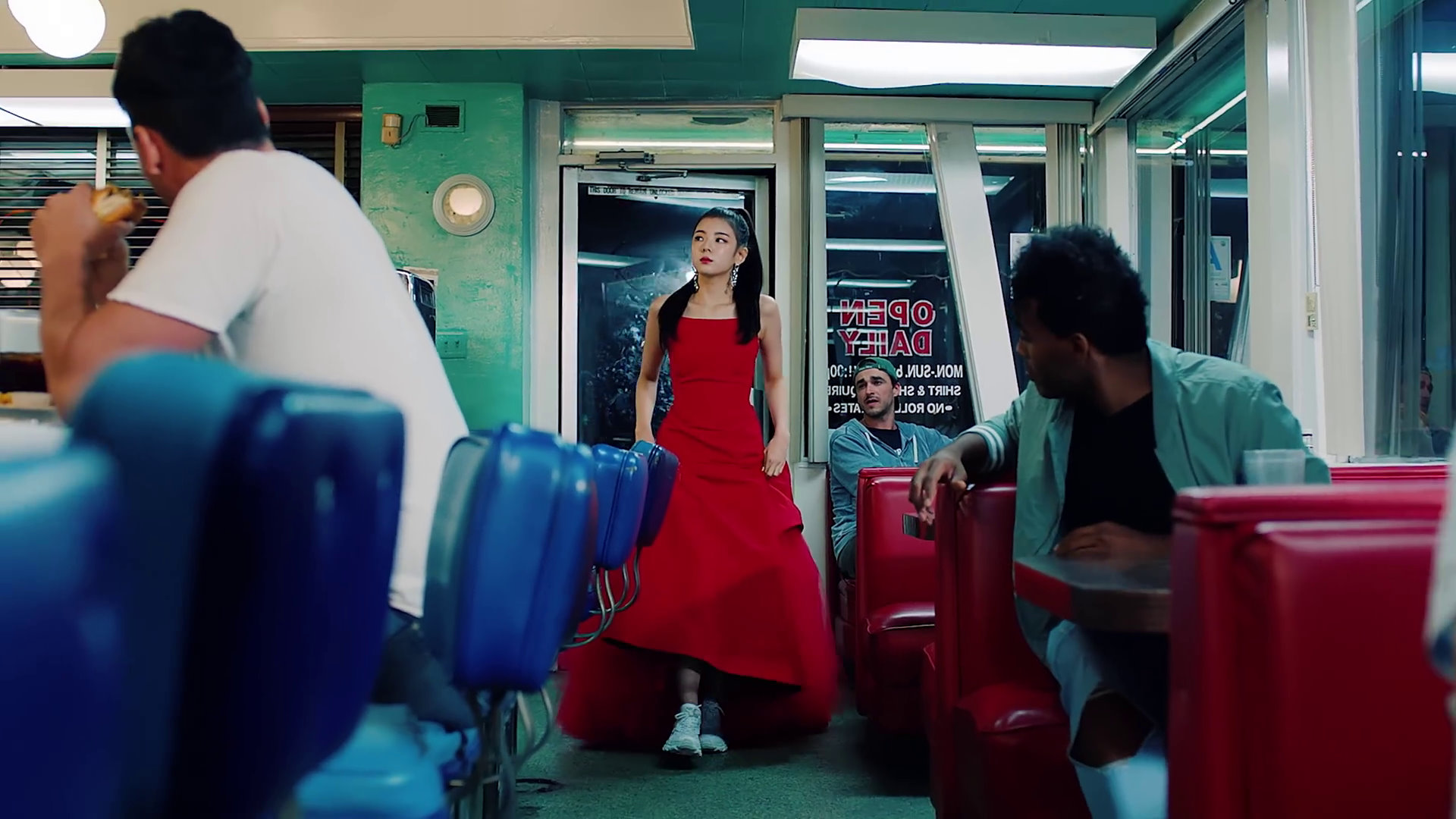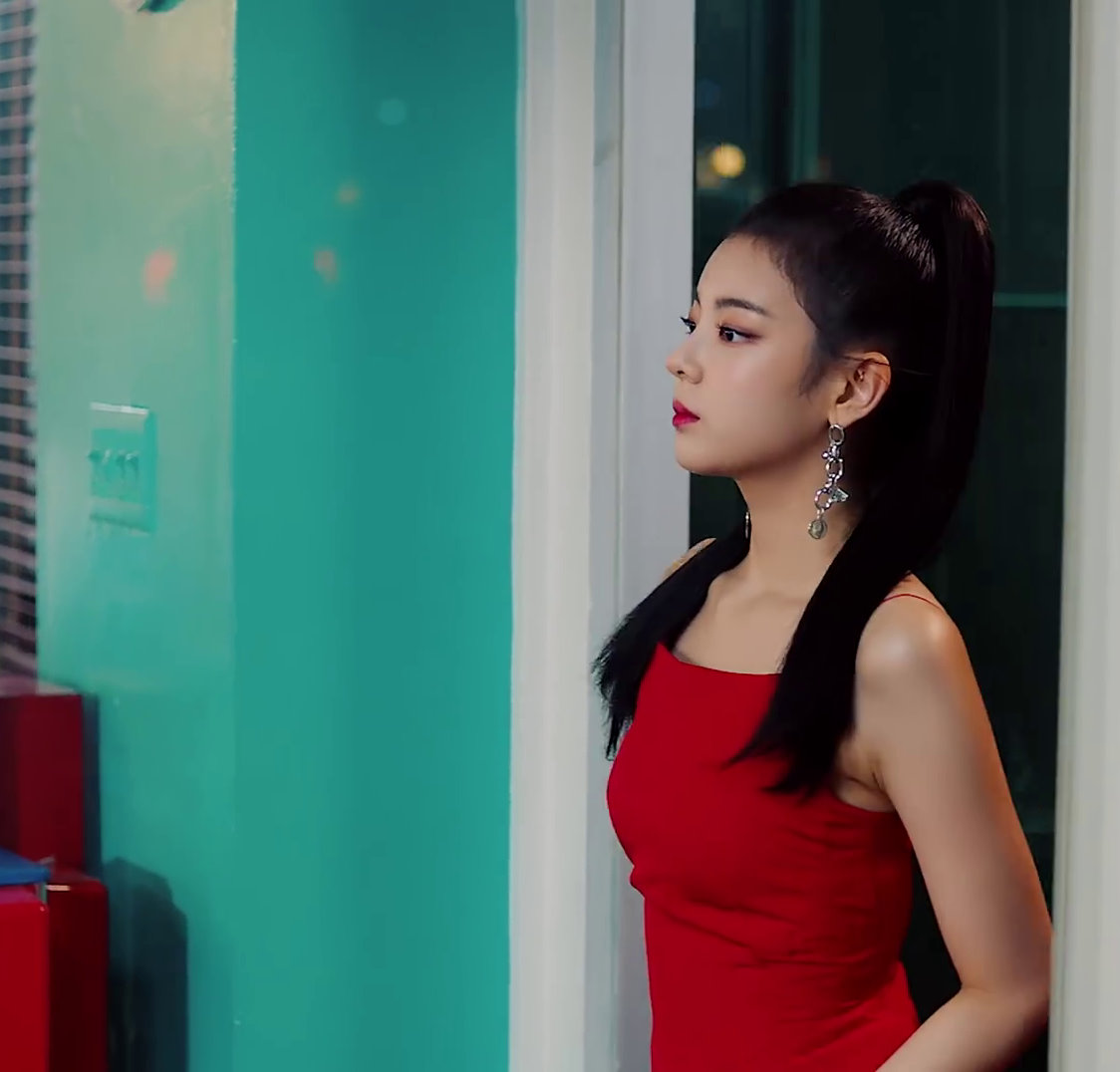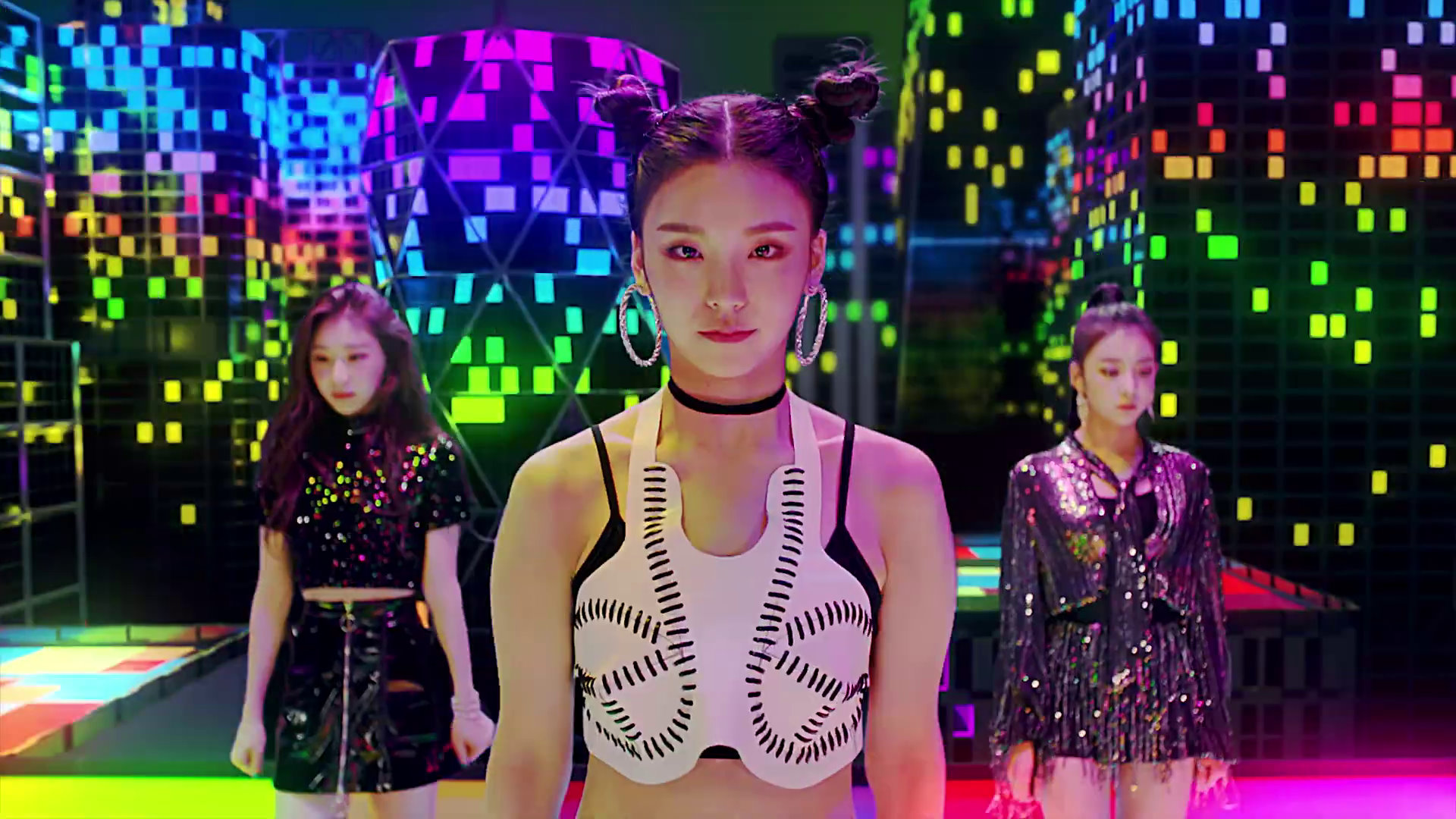 ITZY's debut was something I didn't realise I needed. The girls show me so much promise with their two singles alone. What's more, both the singles are all about self-love and confidence. Who doesn't need a morale boost every now and again?
I really enjoyed Ryujin and Yeji perform; Yeji's aura is on another level. However, Lia caught my attention immediately. She's got that soft, quiet beauty to her that most my muses tend to have. I especially loved her in the red lip and red dress (with a sleek ponytail to boot) in 'Icy'.
10 (TIE). Yubin in 'Silent Movie'.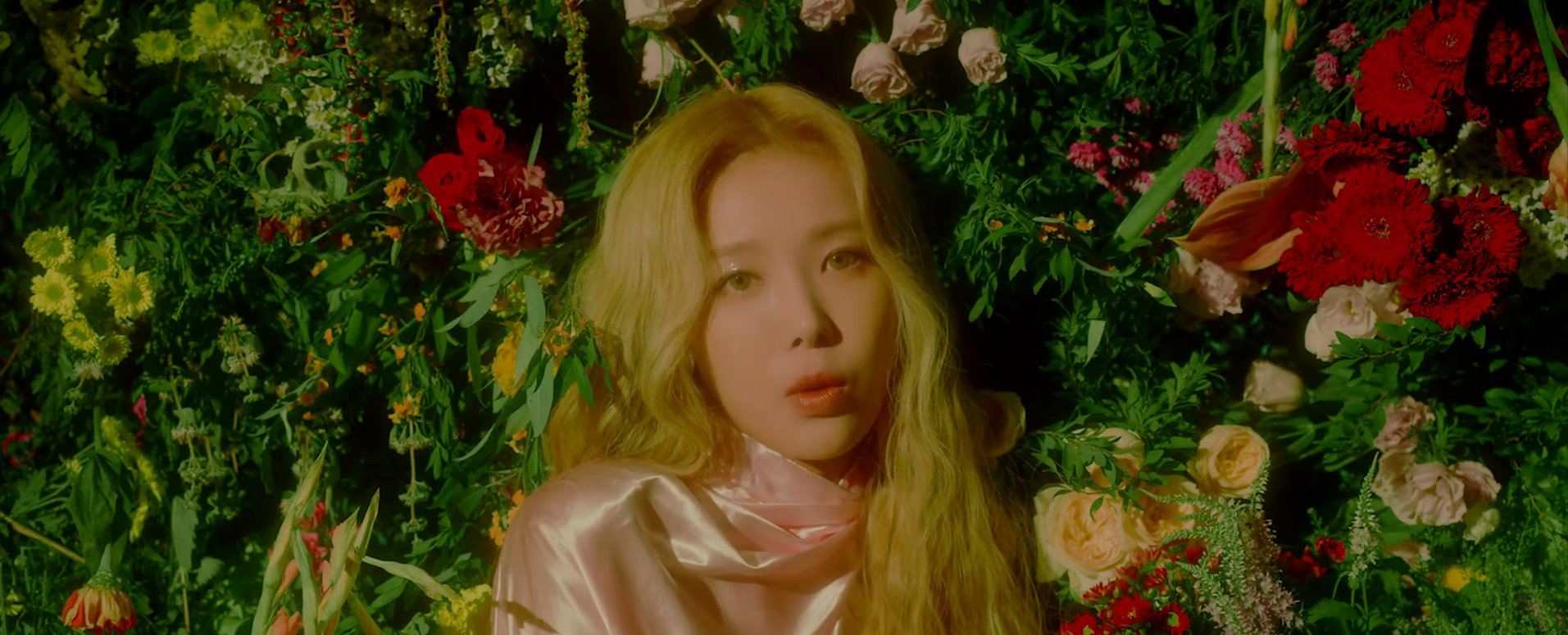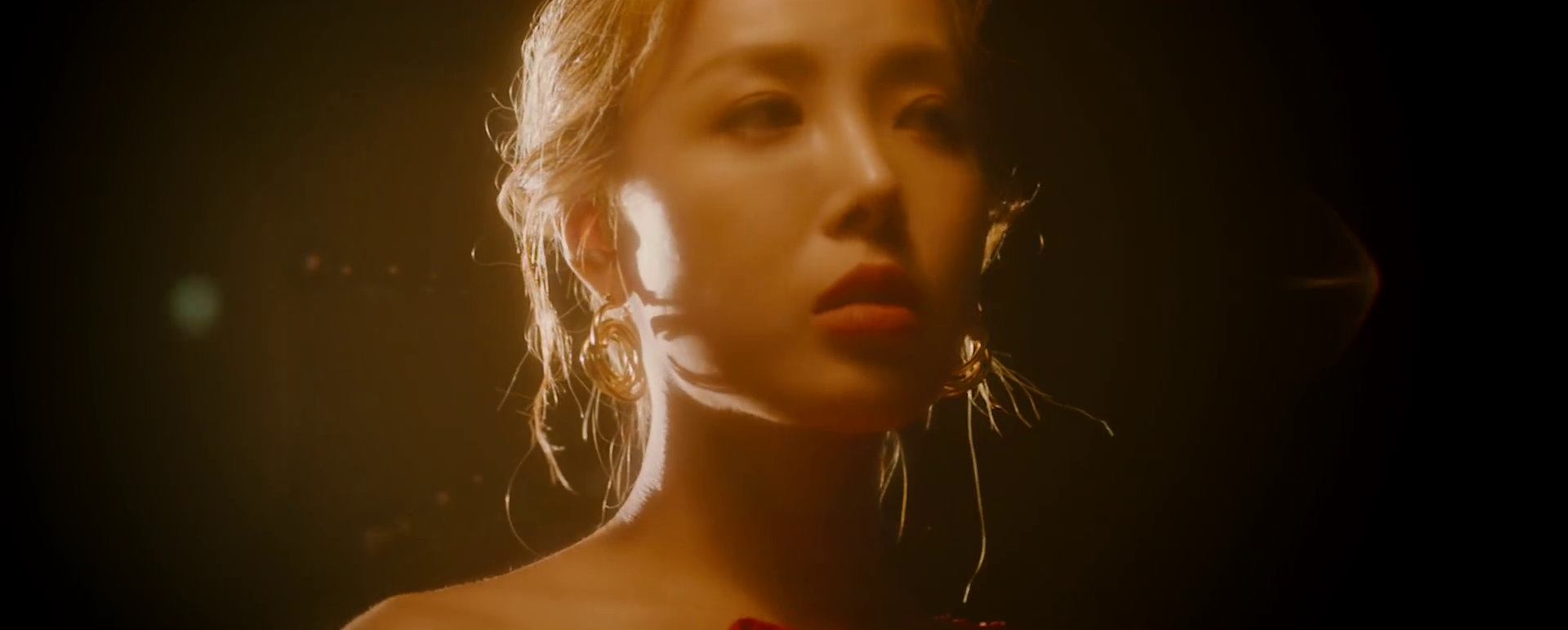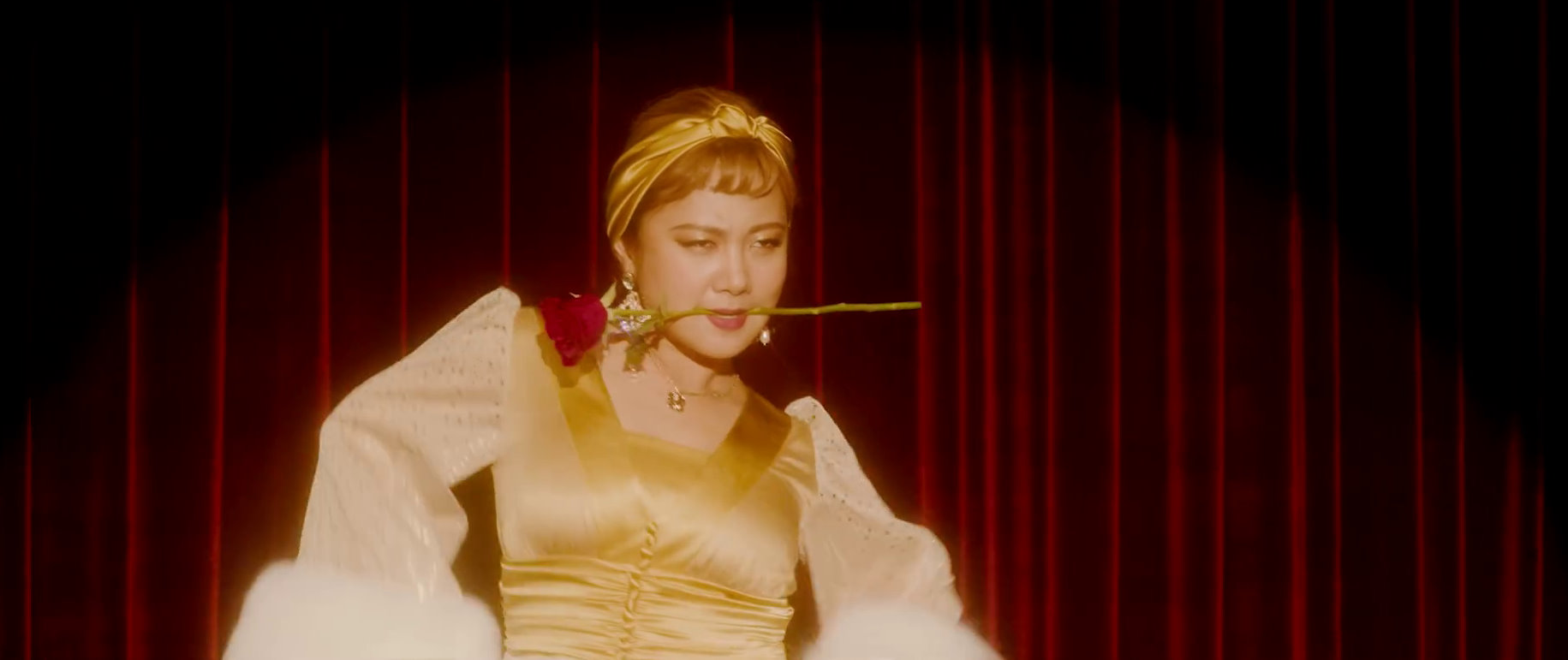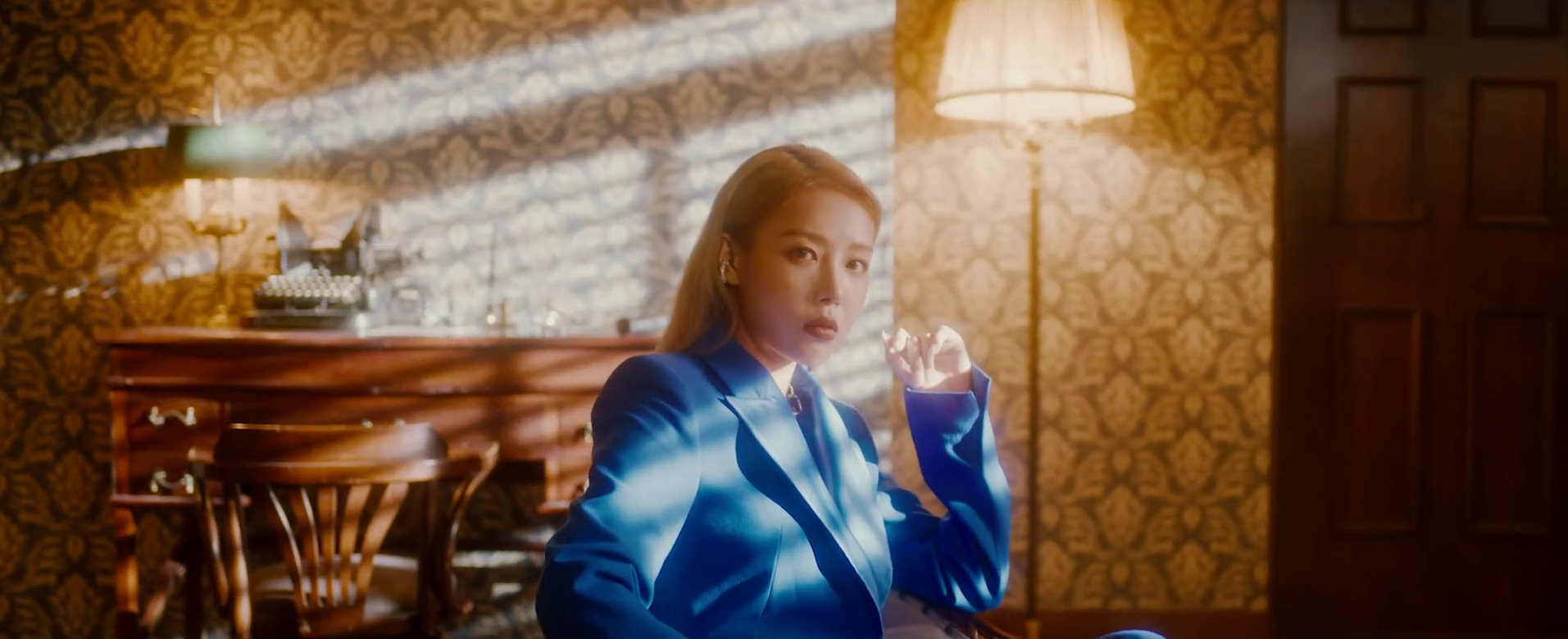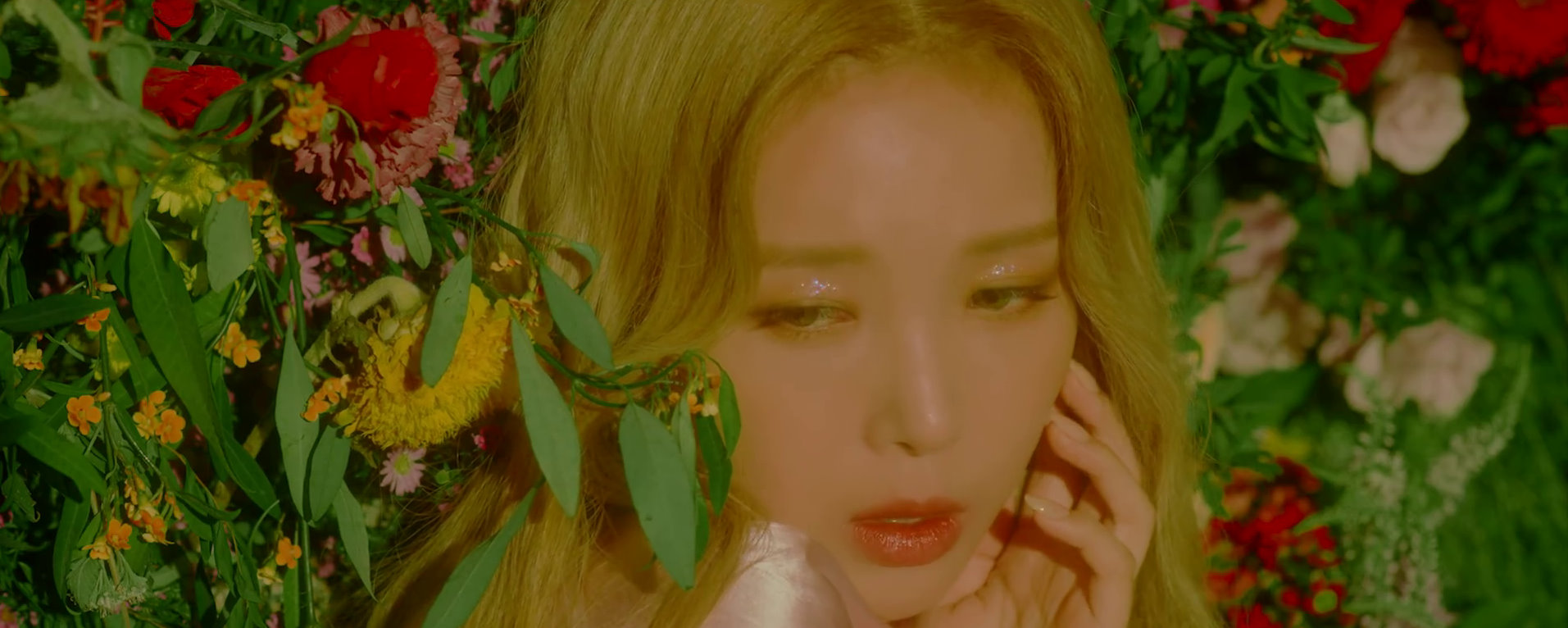 Technically, this should be Yubin + Park Na Rae since the comedienne did feature in the music video. She looked her glamorous best. Yubin looks absolutely stunning too. With simple dewy makeup in one shot, a deep chocolate-hued lip in another… My favourite of them all was her in front of the bed of flowers, with a glossy terracotta-orange lip and eyes adorned with iridescent glitter pearls.
9. (G)-IDLE – Senorita.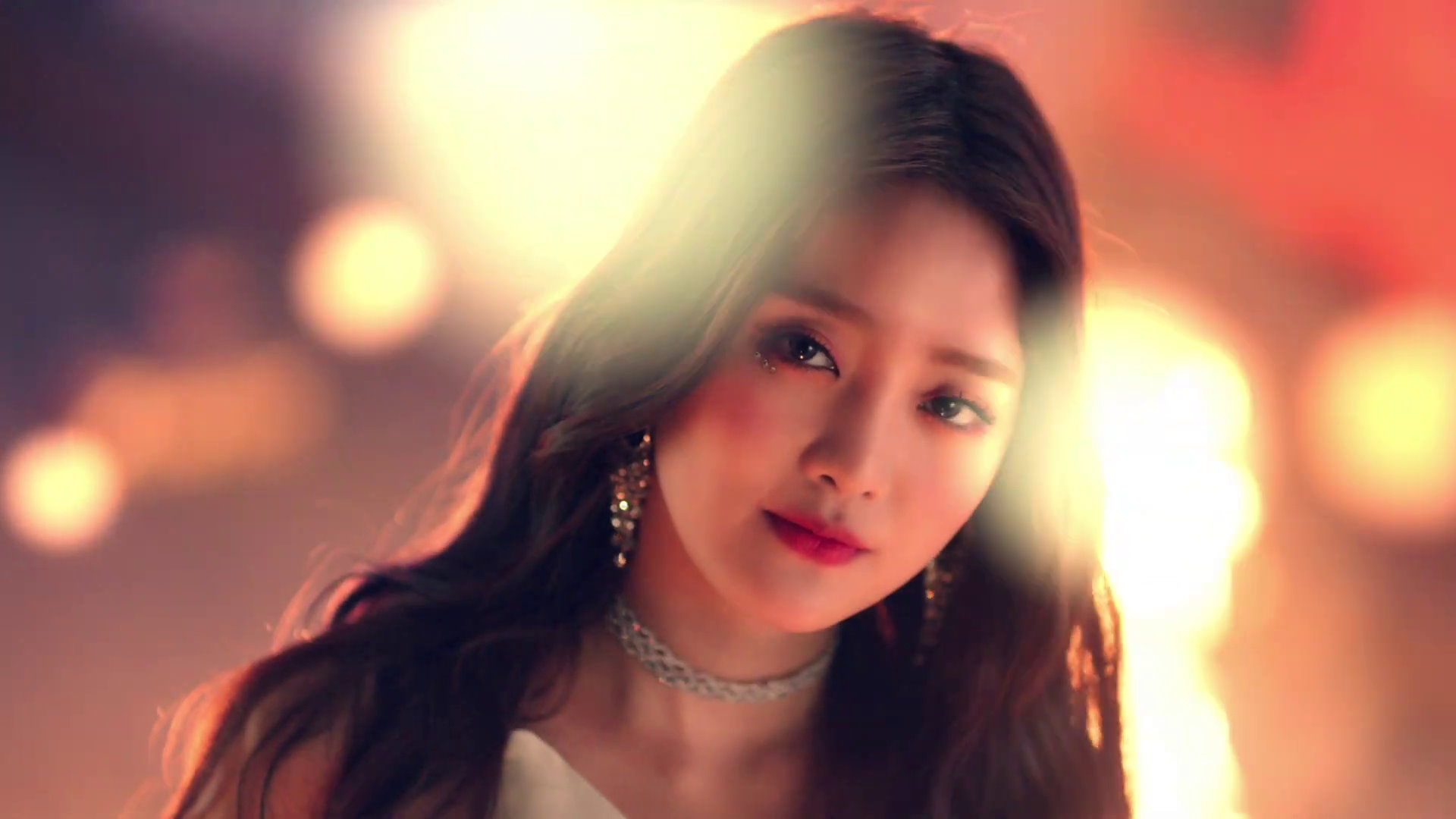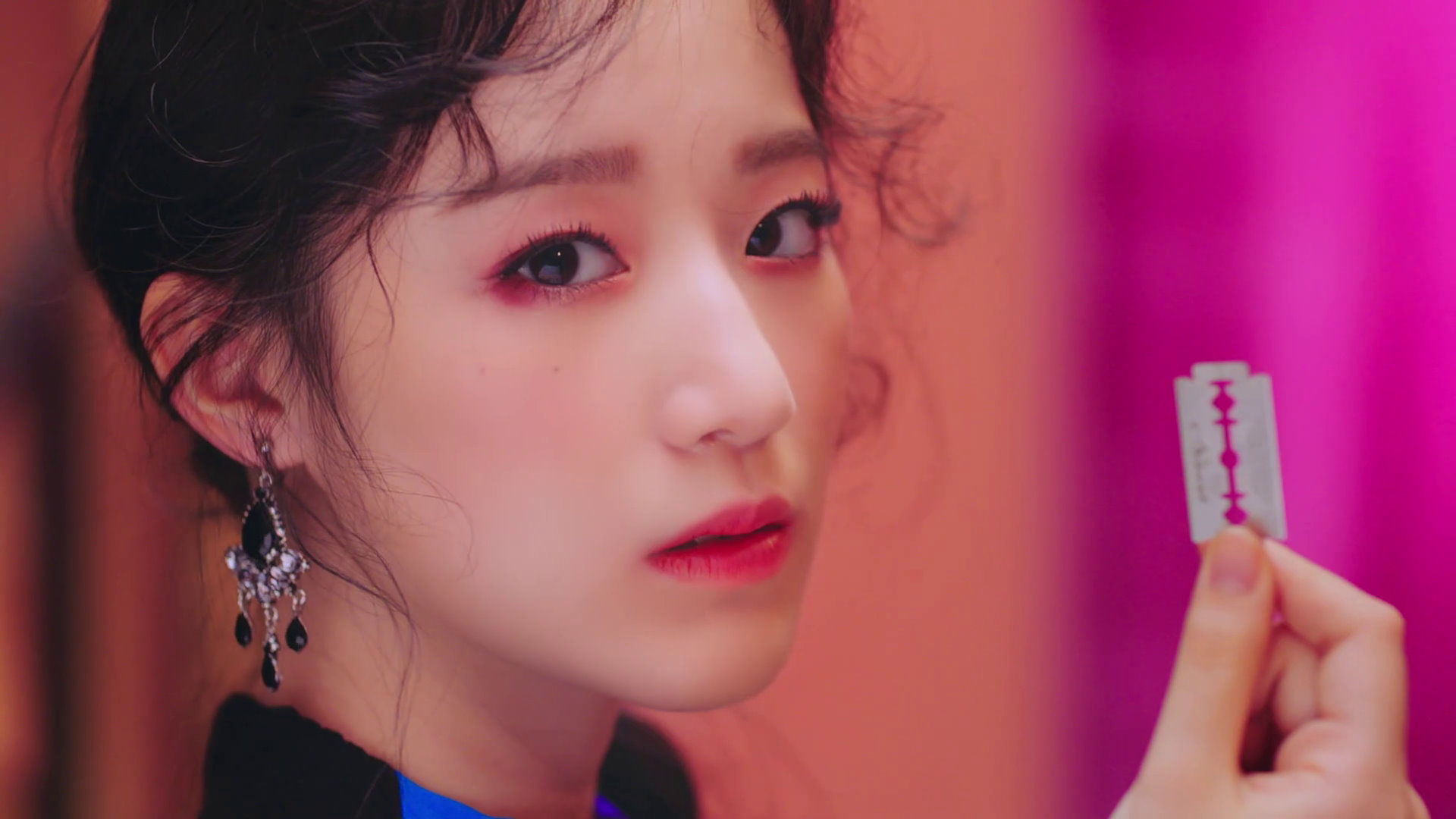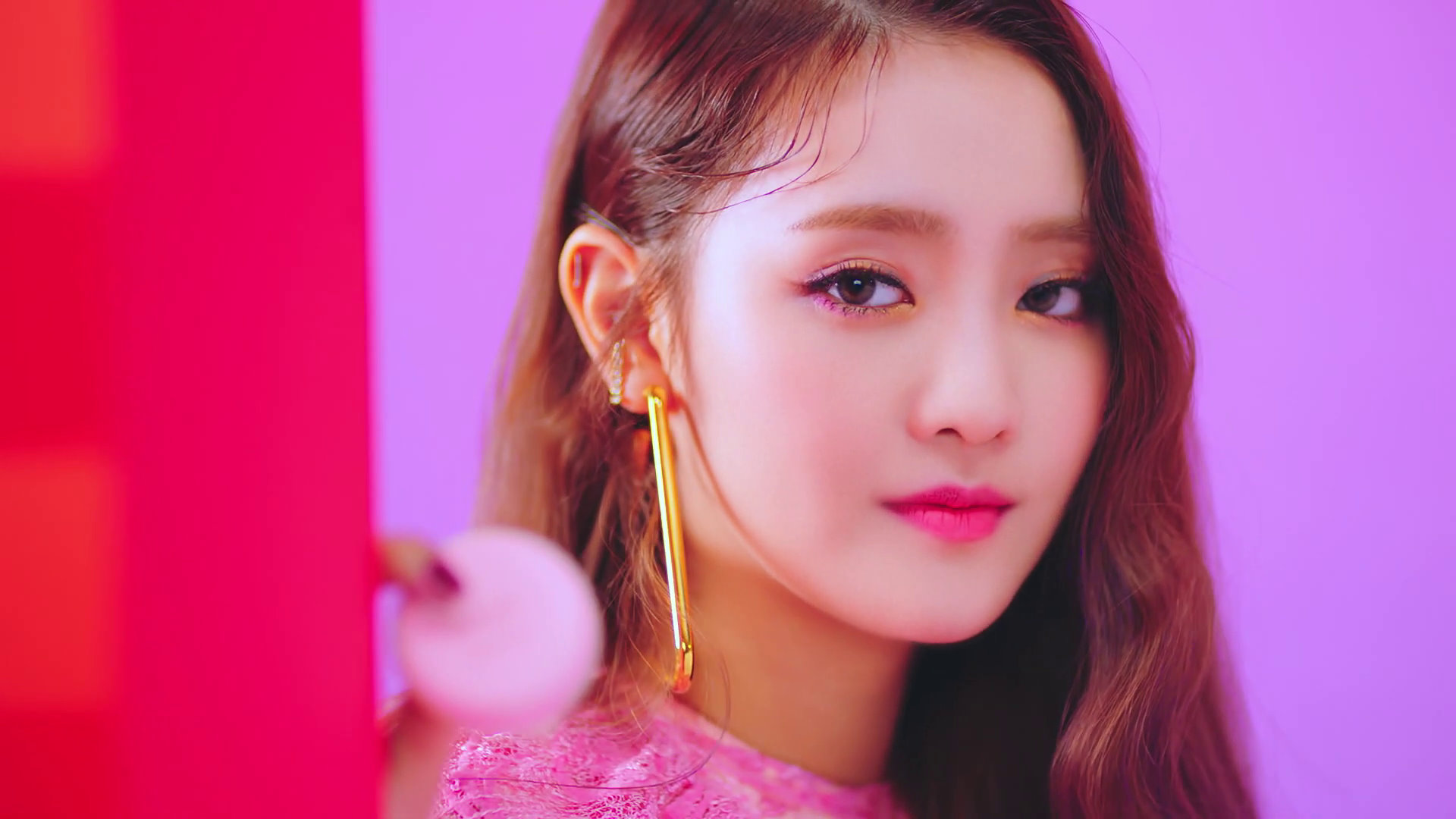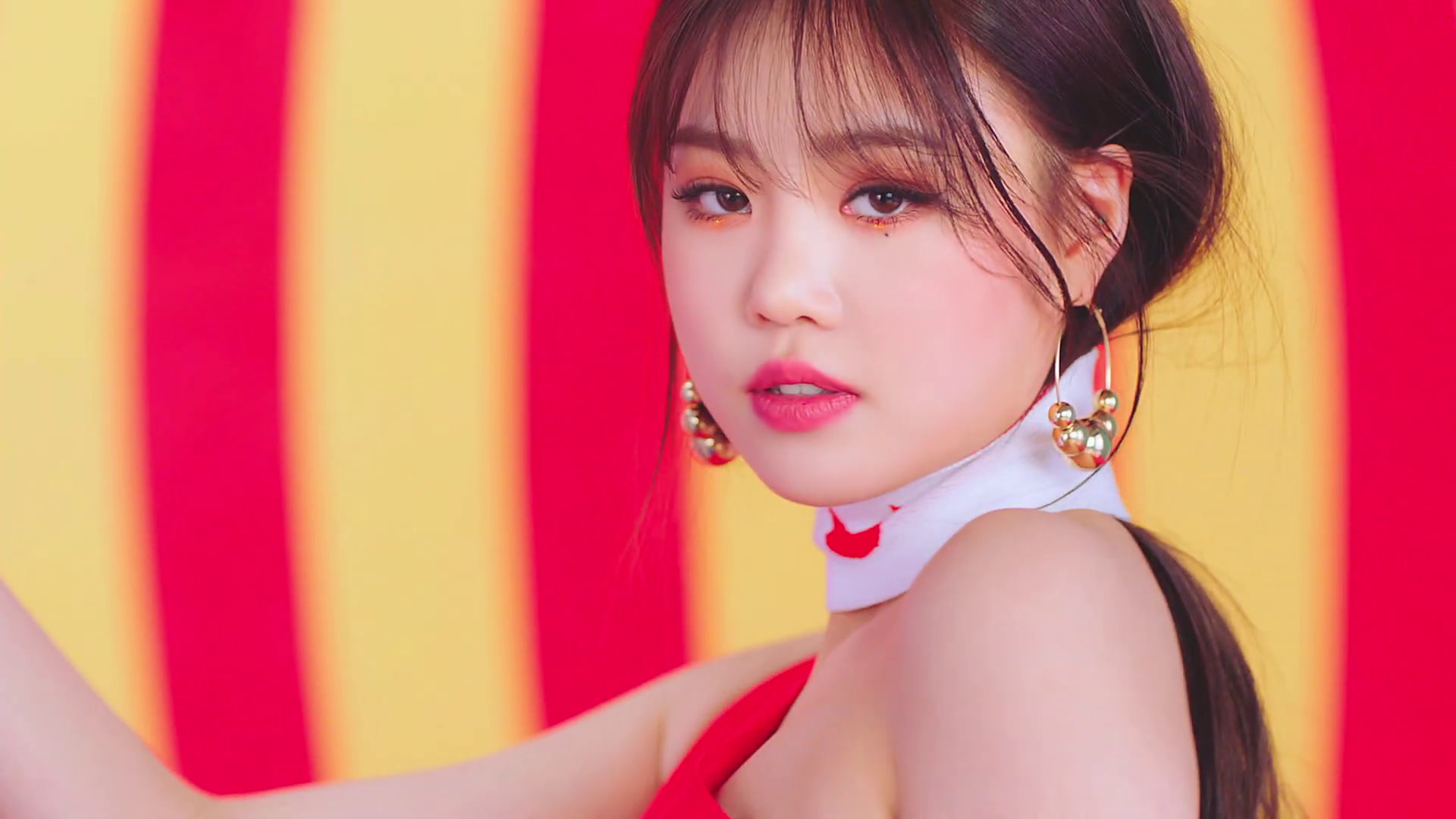 I'm aware the girls have had more comebacks since 'Senorita' but, like I mentioned before, I had just fallen off the wagon by then. Life, man. Life snaps at you hard when you become an adult. Anyway, I really did enjoy the bevy of looks the girls sported in 'Senorita' and I didn't mind the in-your-face endorsement of Kaja products either.
I especially loved some of the statement-making halo eyes, along with the lesser obvious pops of colours that were woven into the looks. I loved the graphic details with the eyeliners too, be it their cat-eyes or the dots underneath the lower lash-line.
8. Everglow – 'Bon Bon Chocolate'.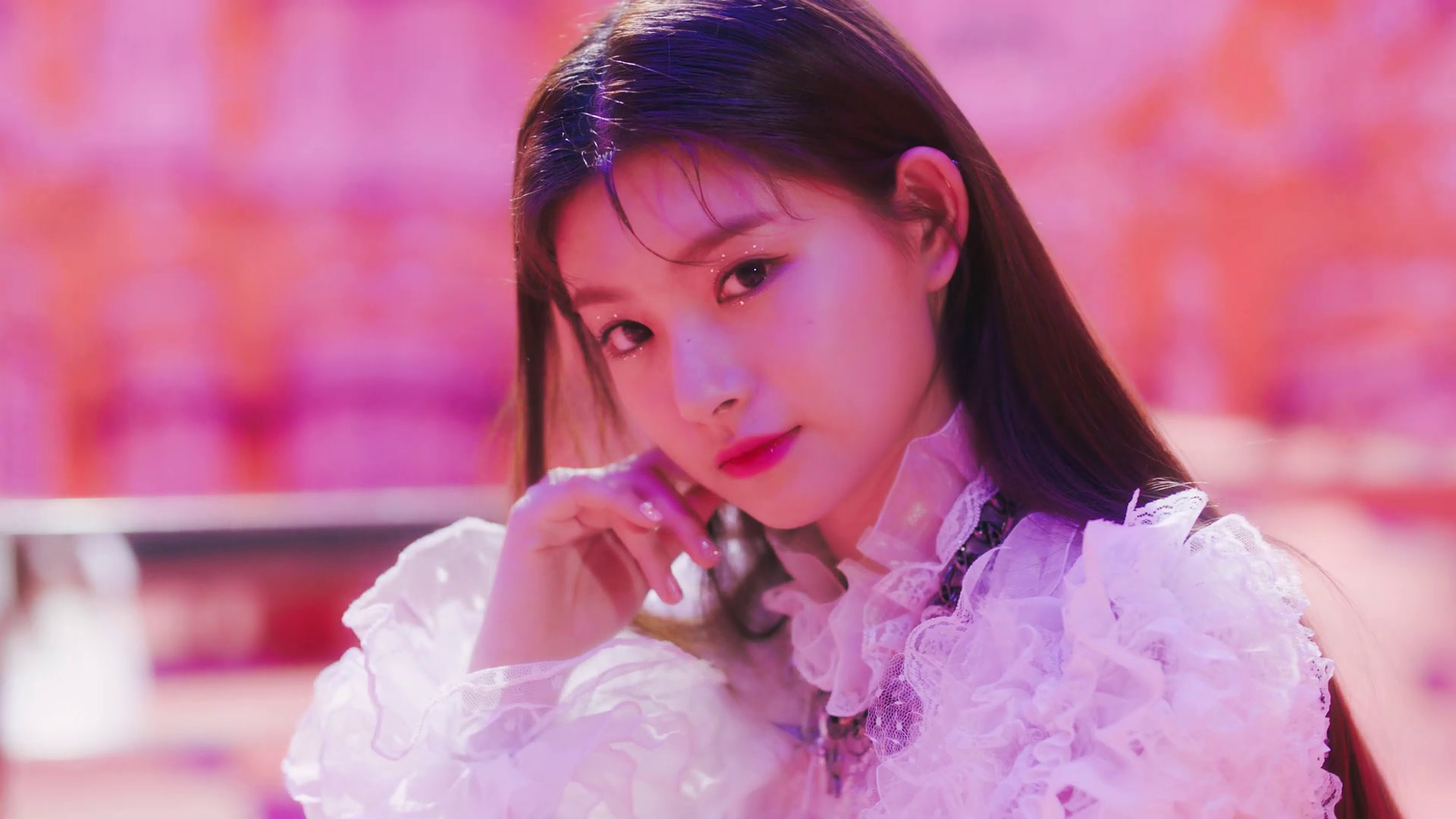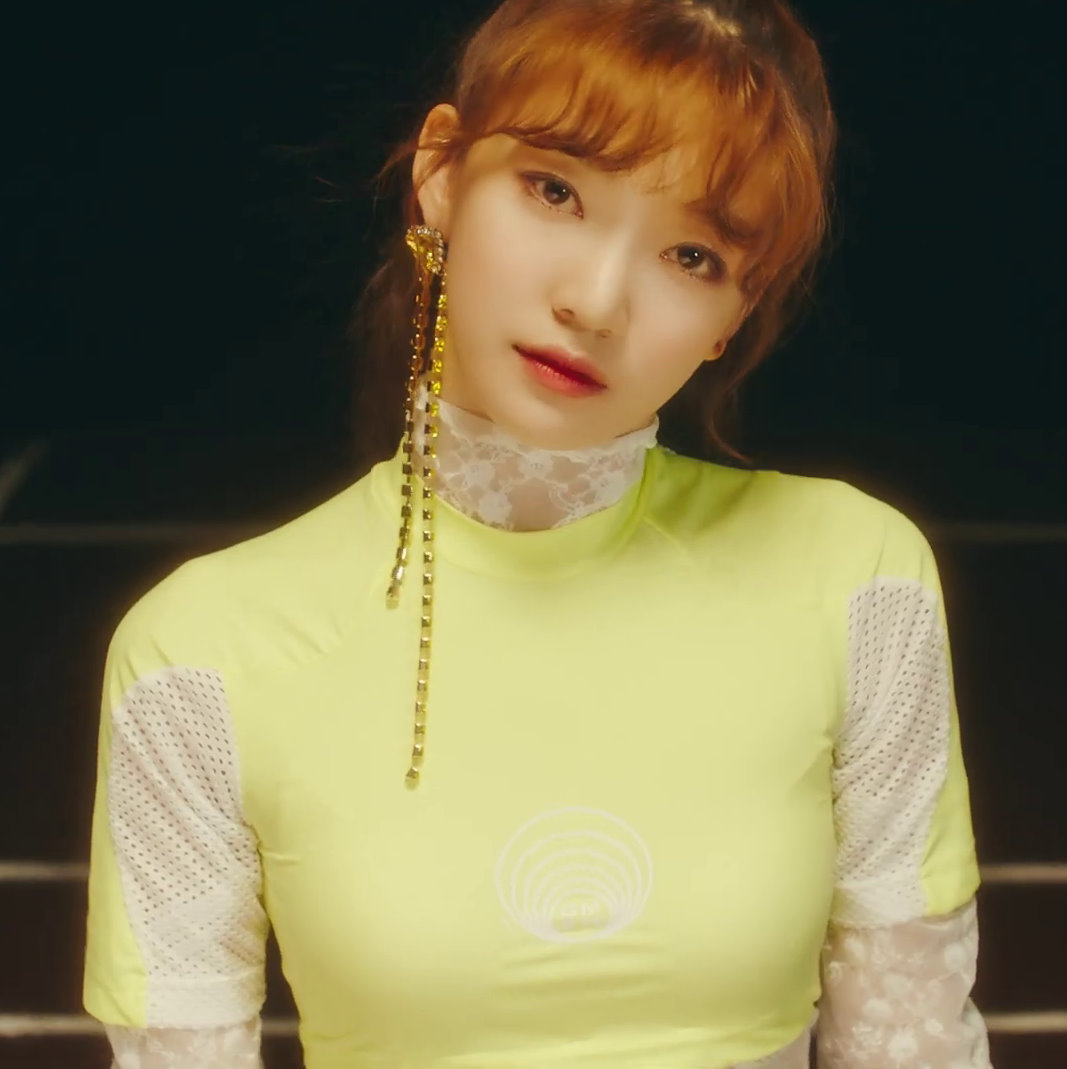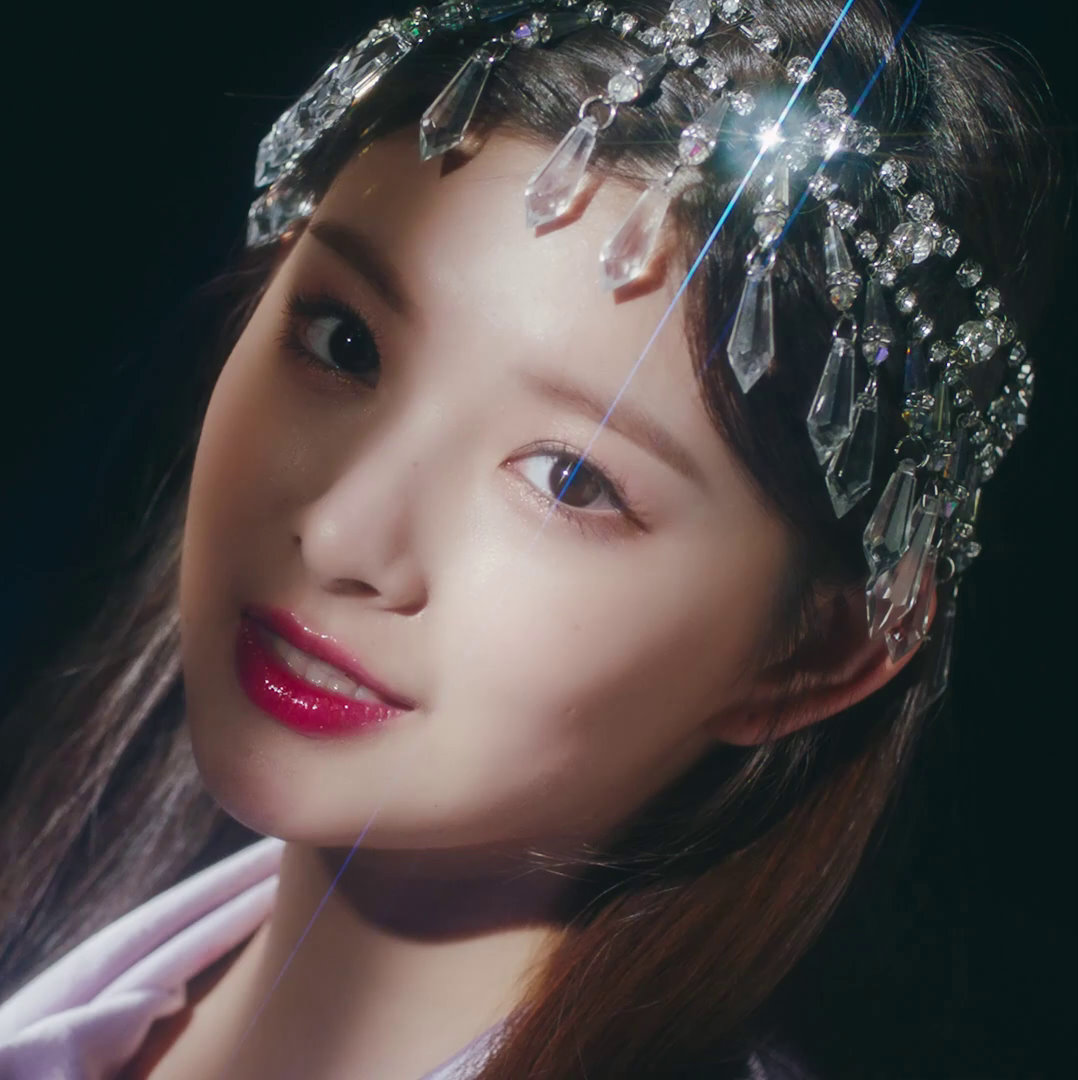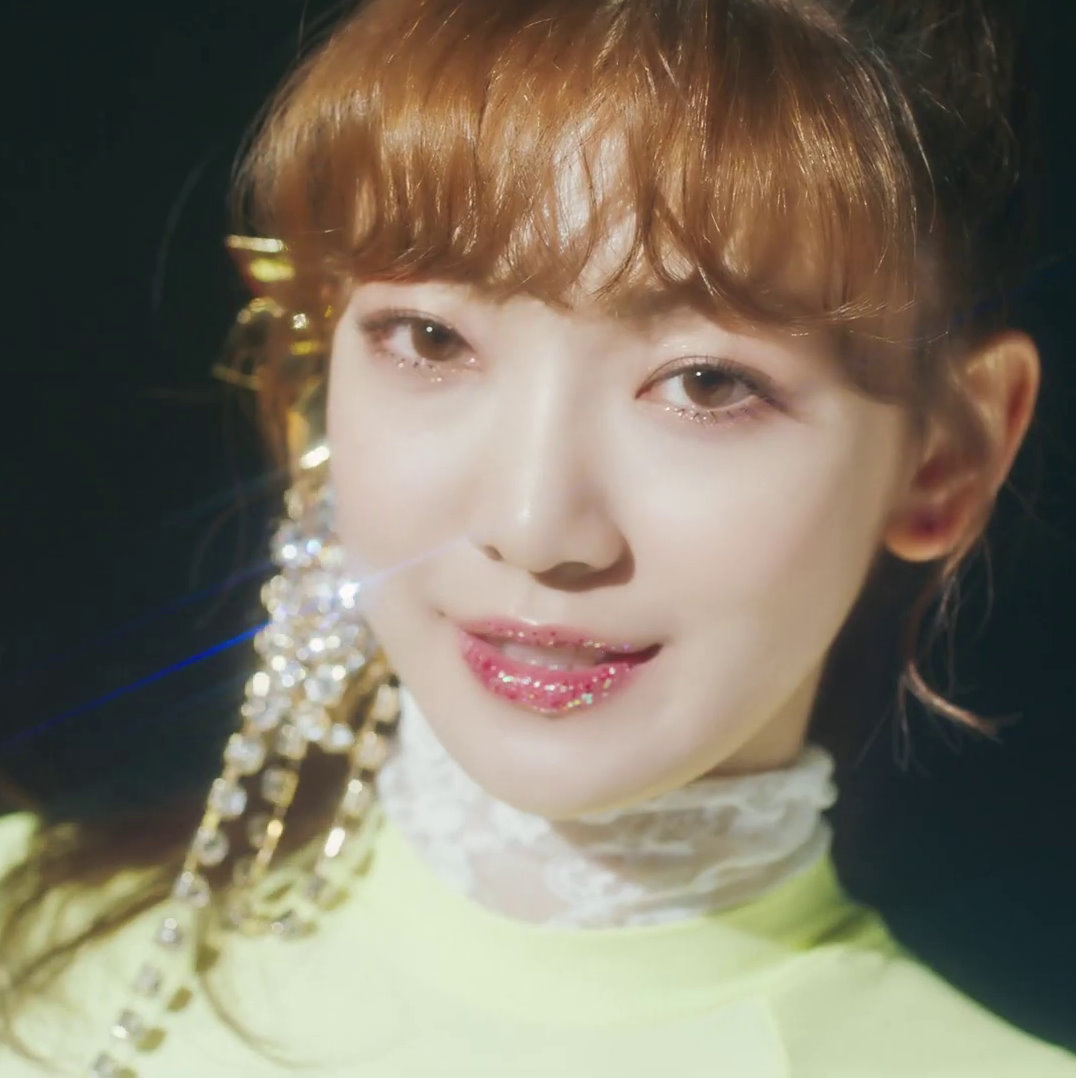 I truly did enjoy the eye-catching looks in this music video. There were statement earrings everywhere. The girls had dewy, radiant, glass-like skin that was emphasized by the lighting in the video. The crystals that were carefully and thoughtfully placed on and around the eye area were right up my alley, too. From the glossy, juicy pink lip to the more commitment-requiring glitter lip one of the girls – Onda, I'm guessing – was sporting was dazzling.
Watch 'Bon Bon Chocolate' here.
7. Somi – 'Birthday'.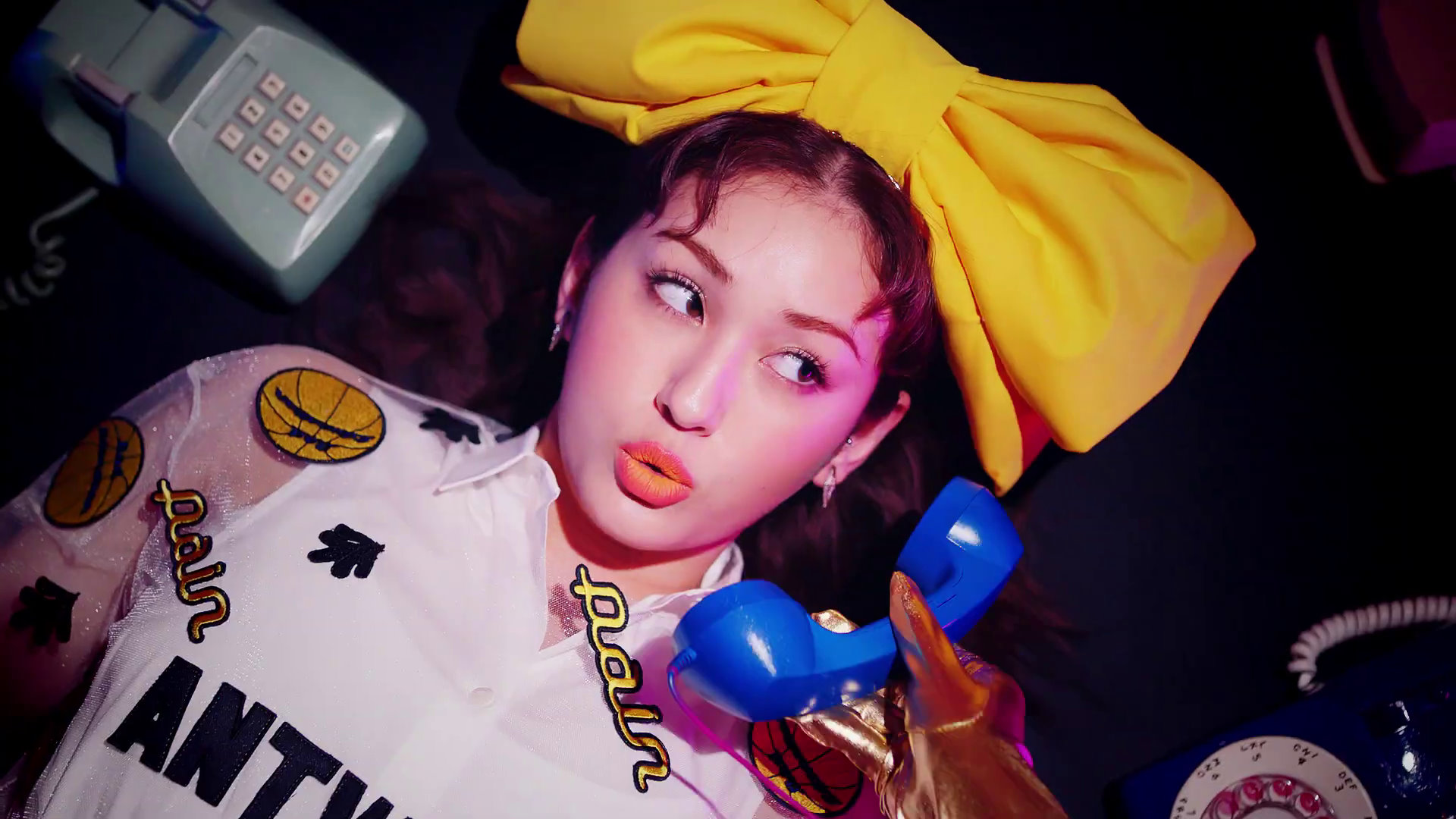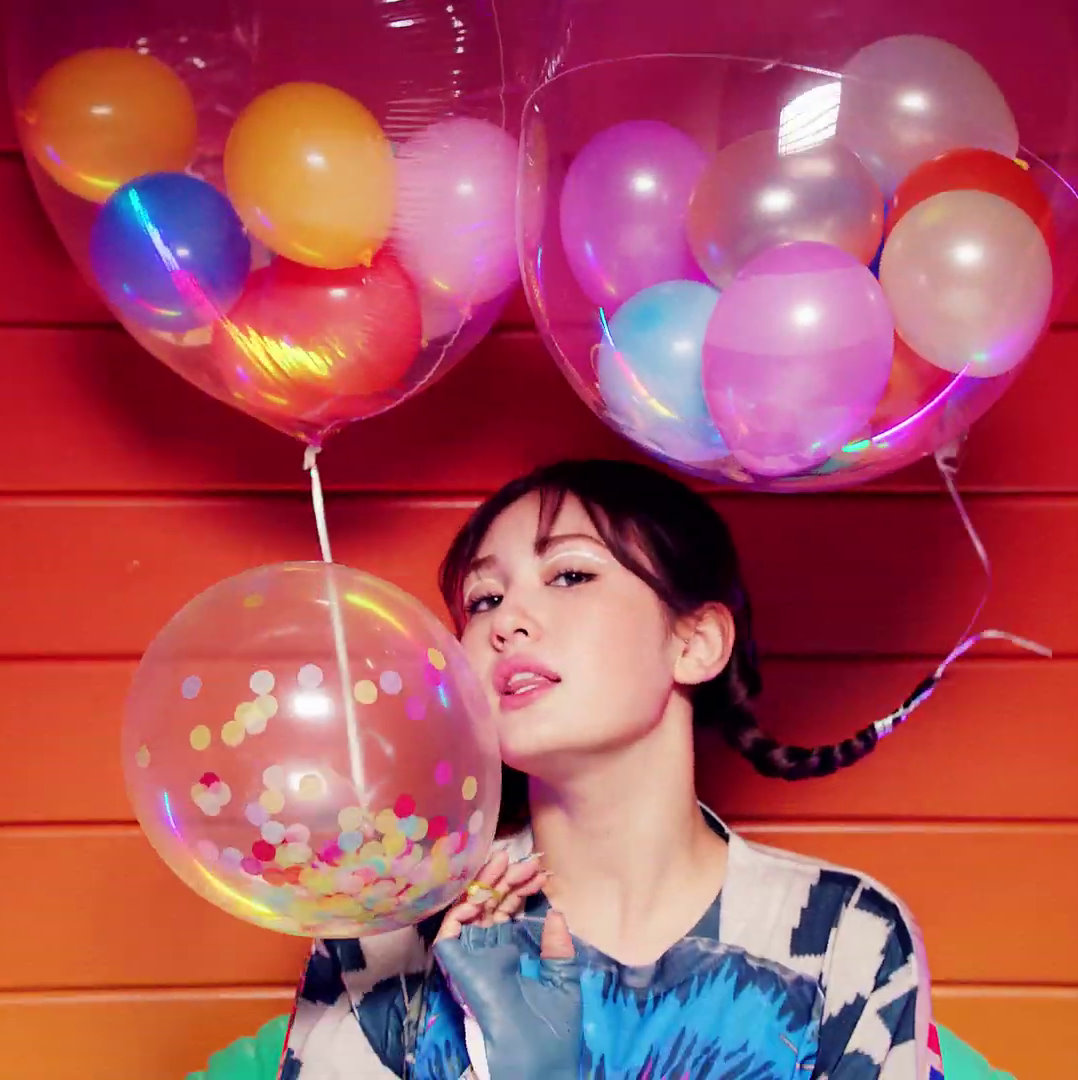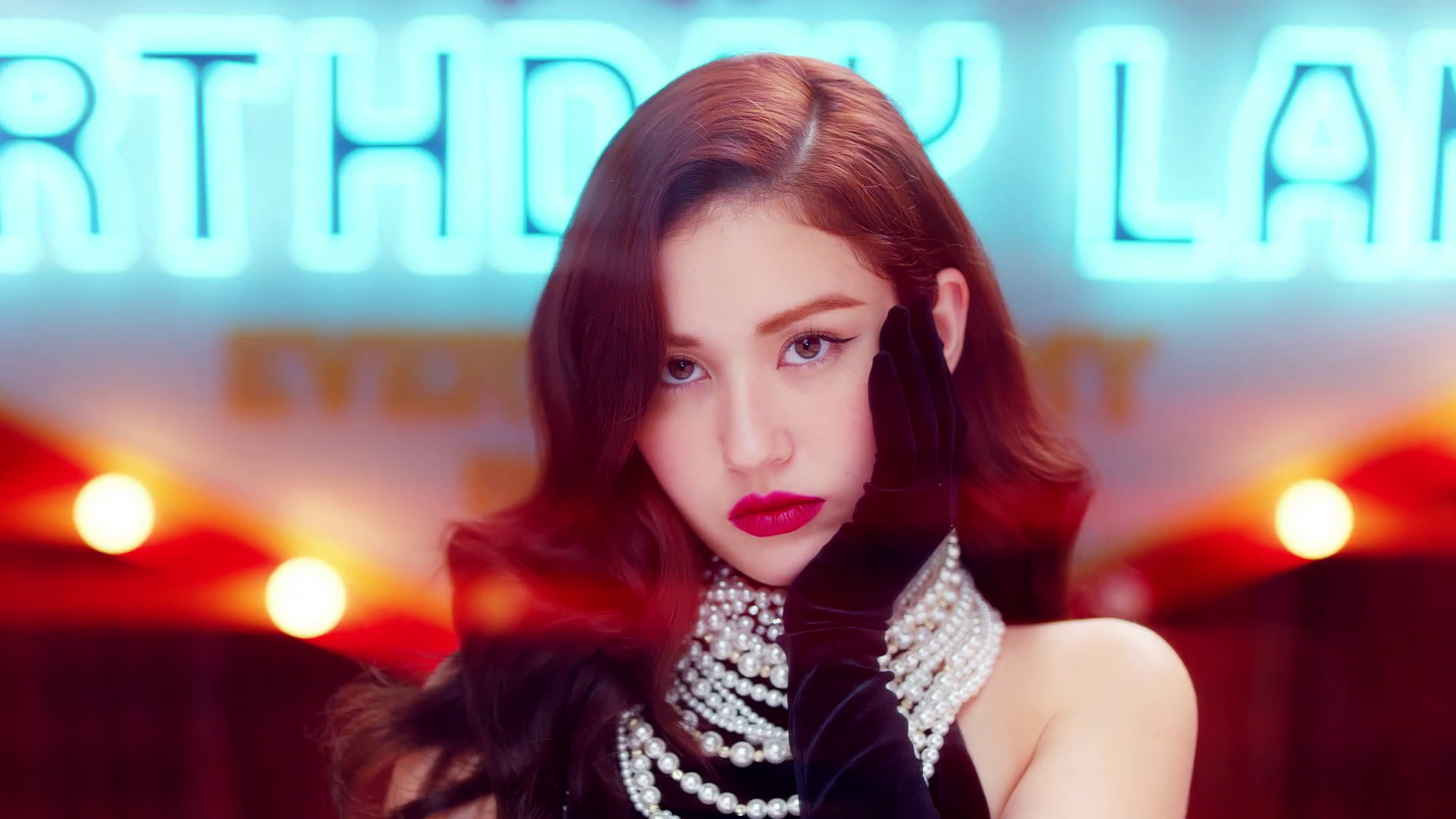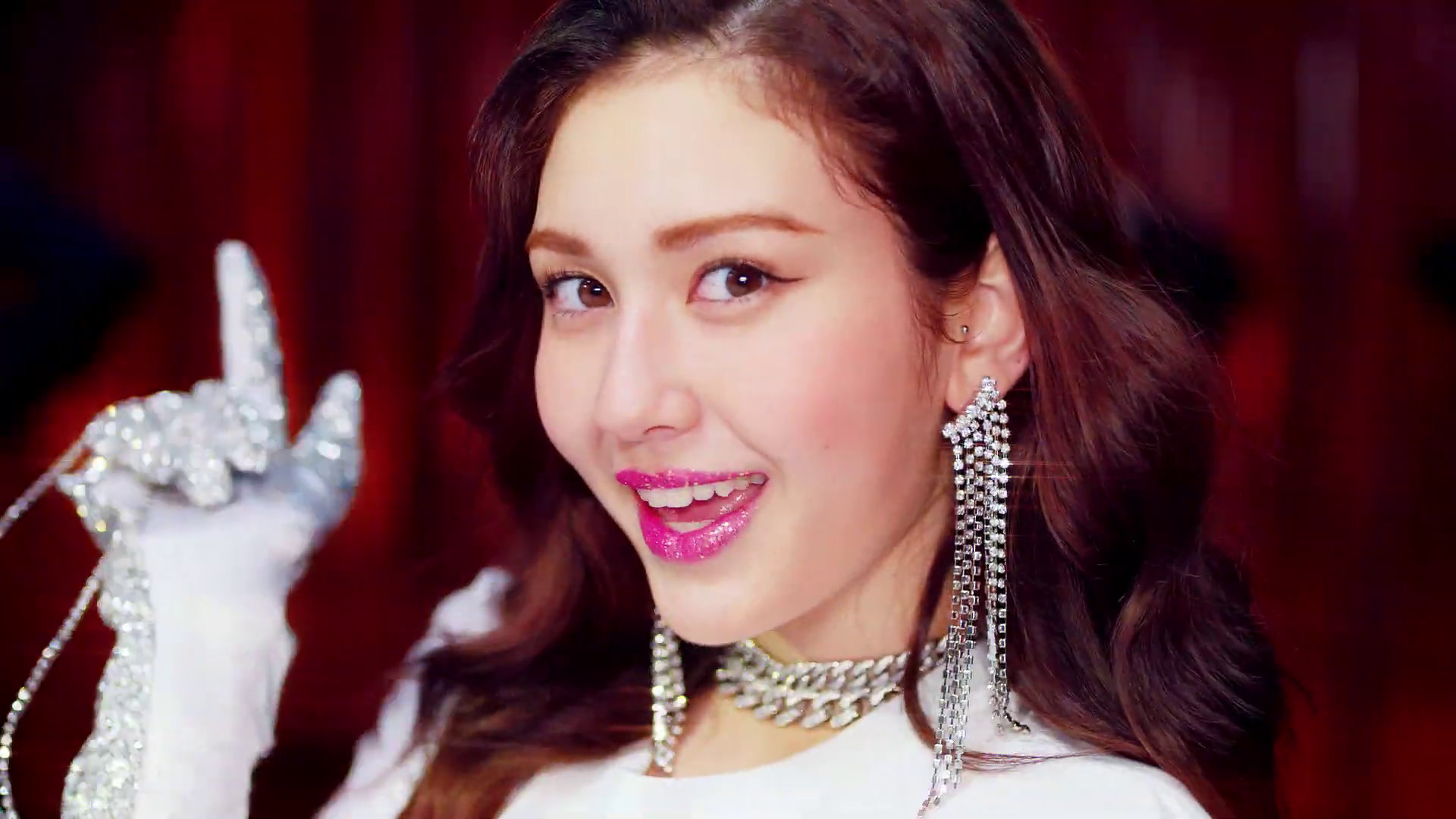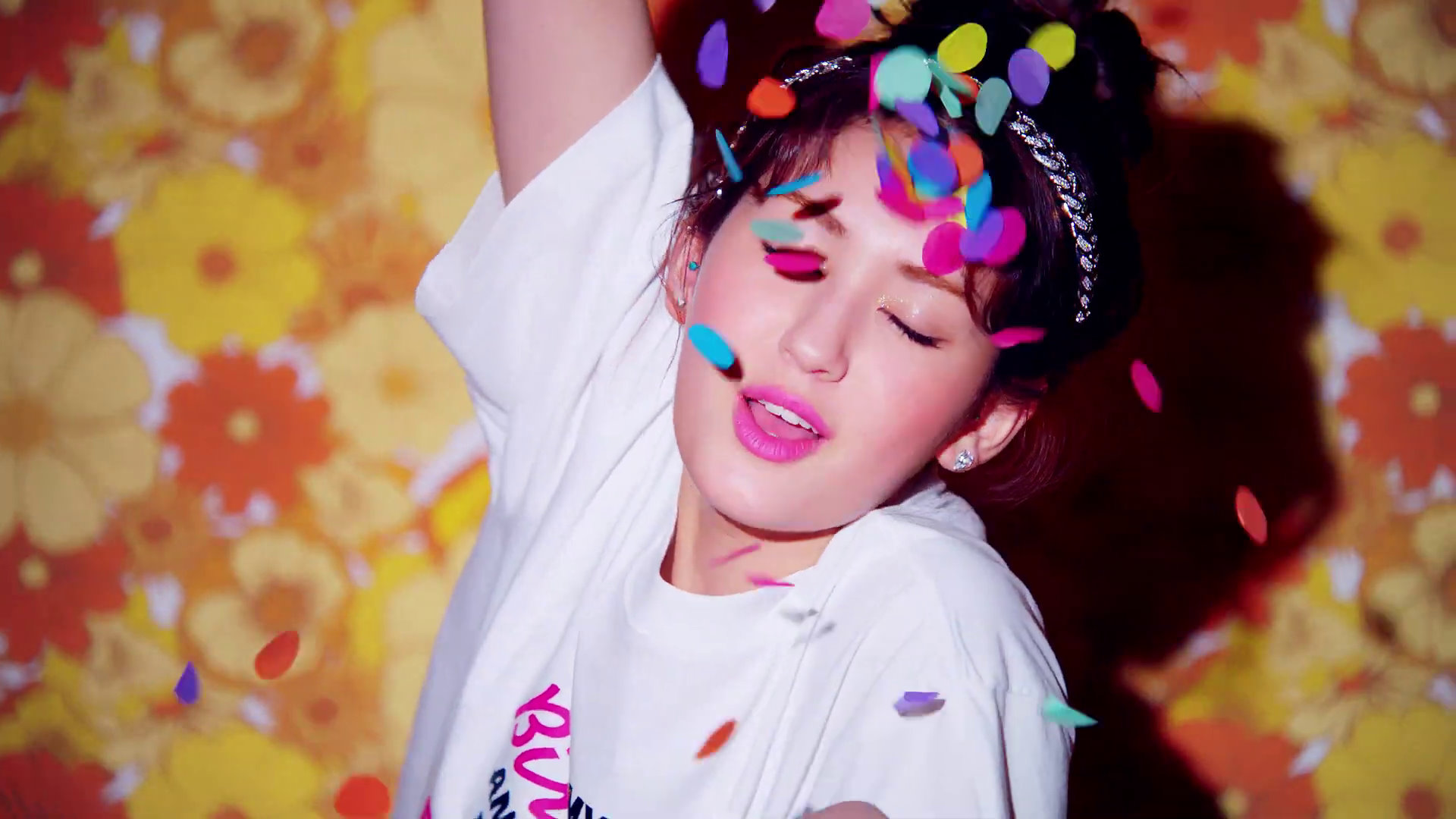 Somi's looks were so bright and fun. Her skin was kept satin-soft in most shots to allow her other features to shine. Especially her lips. The velvet-like red lips, the bubblegum pink lips, the neon orange on orange lips or even the glitter lips. Somi pulled them all off with ease. I enjoyed the floating white eyeliner she had on during one of the opening scenes too. All fun and sprightly.
6. Bibi – 'Binu'.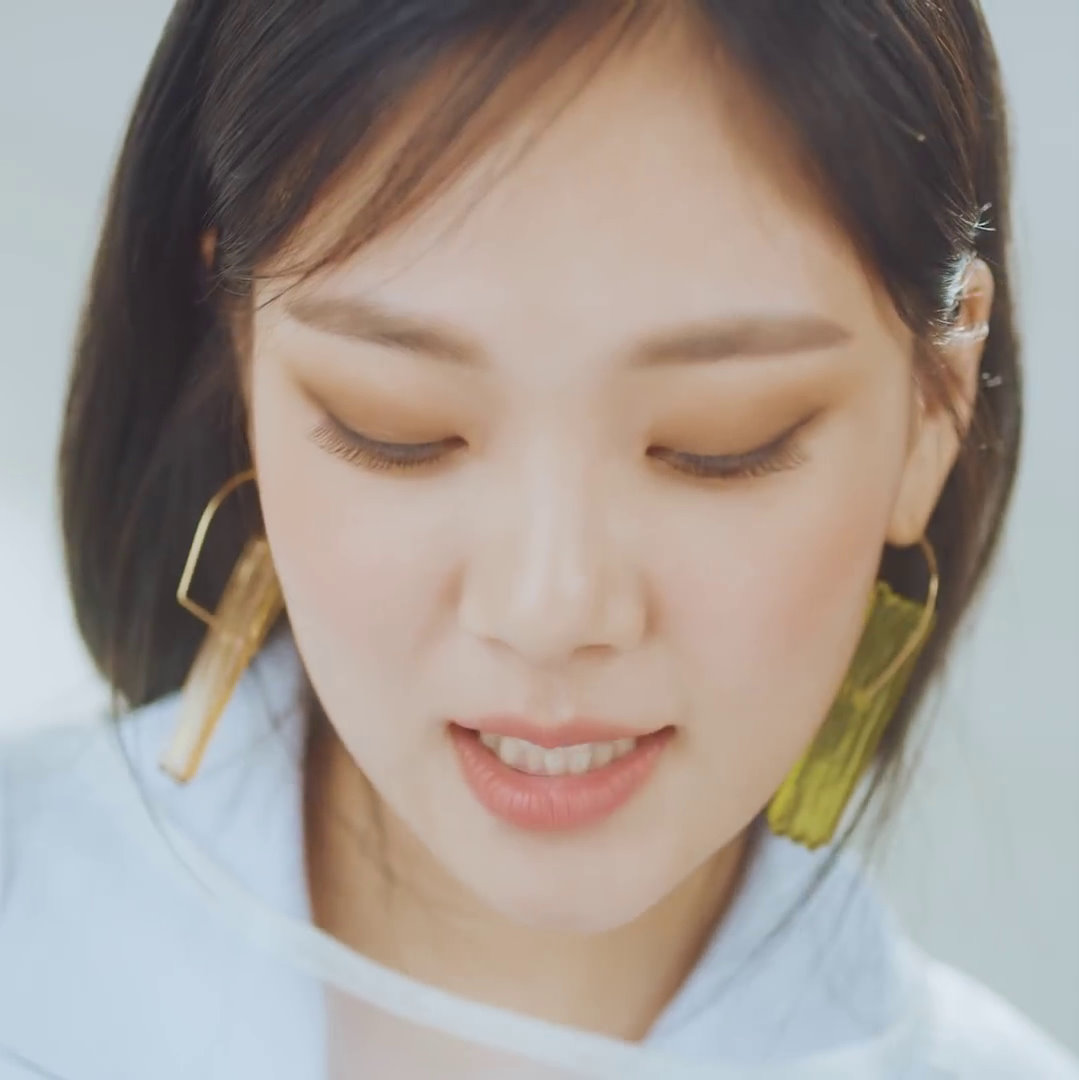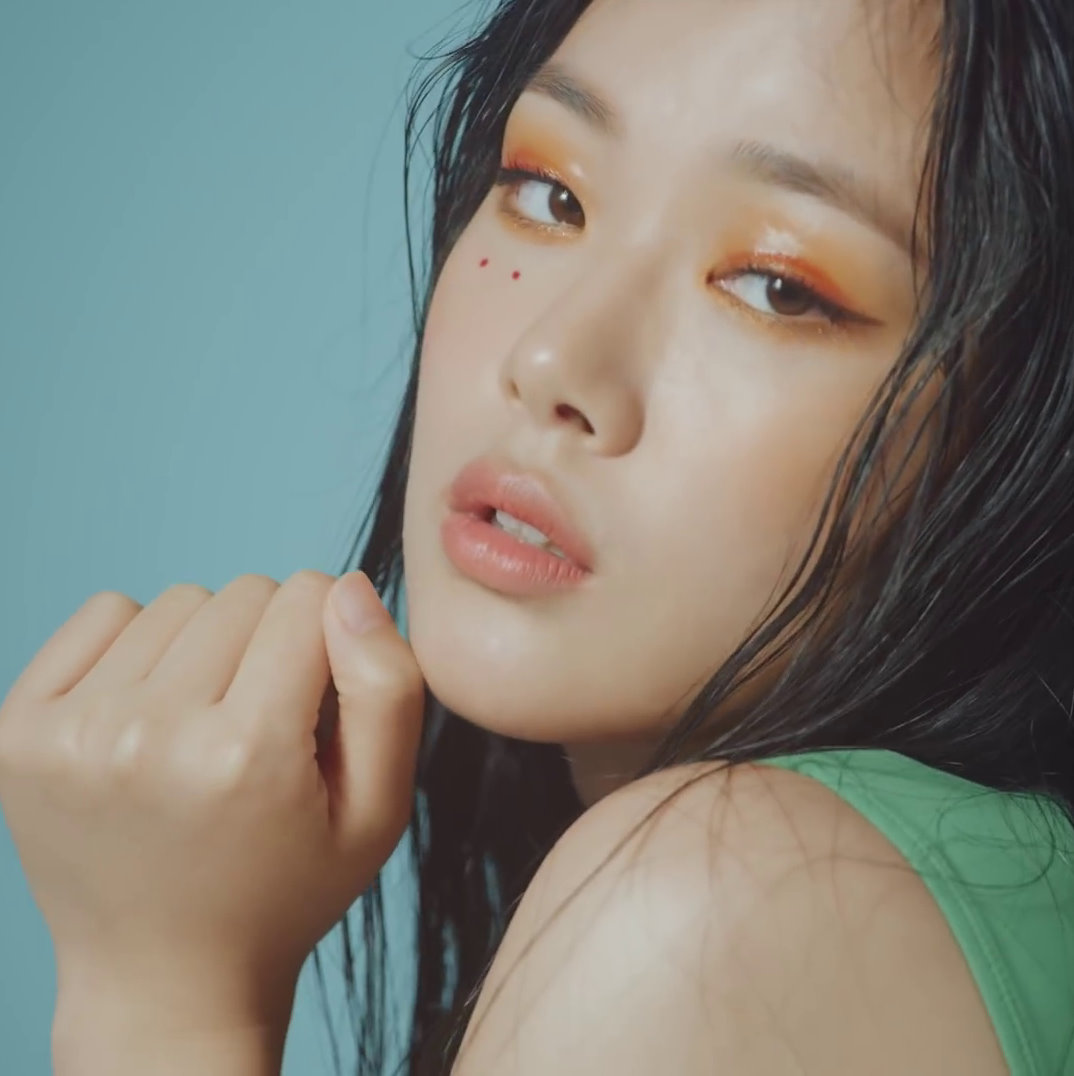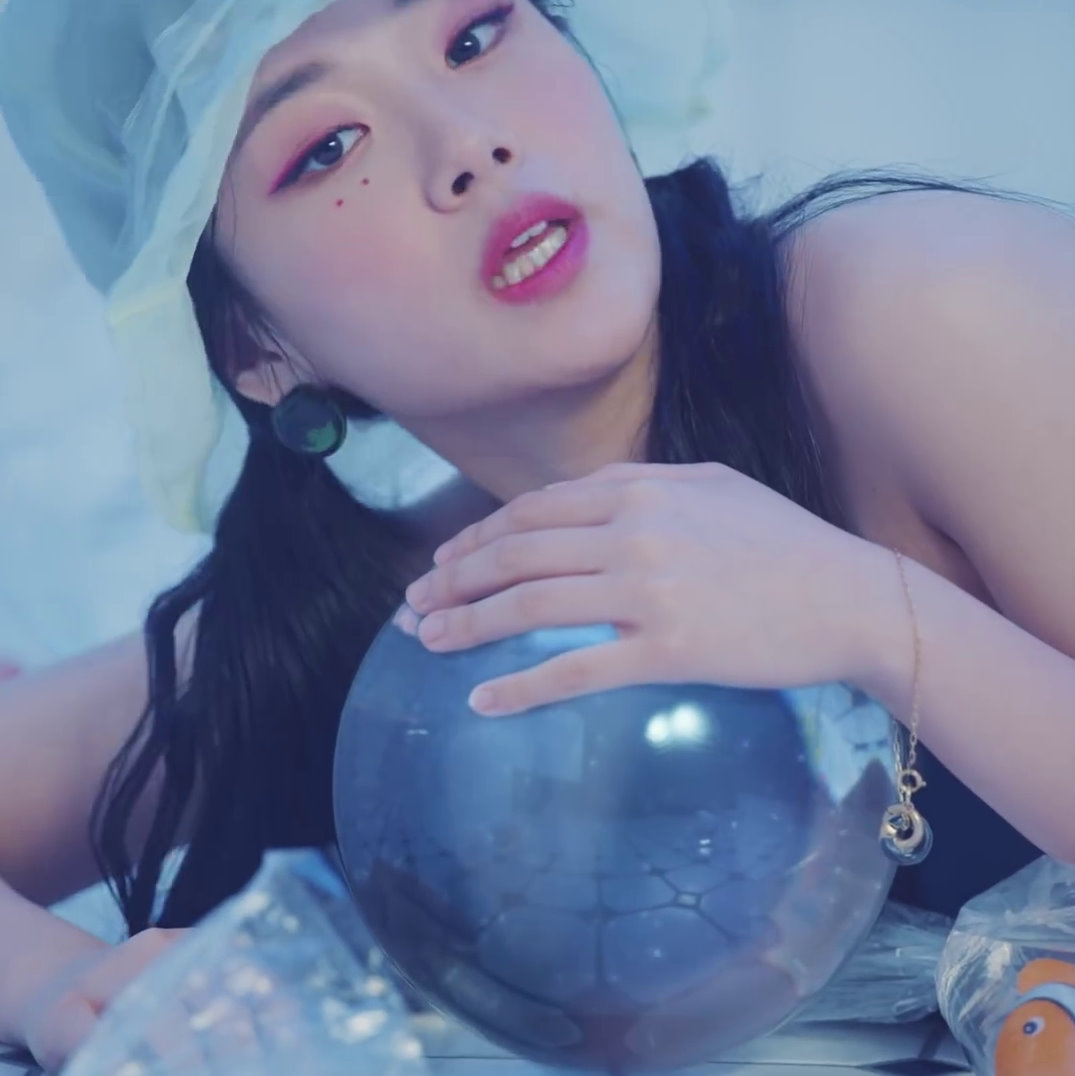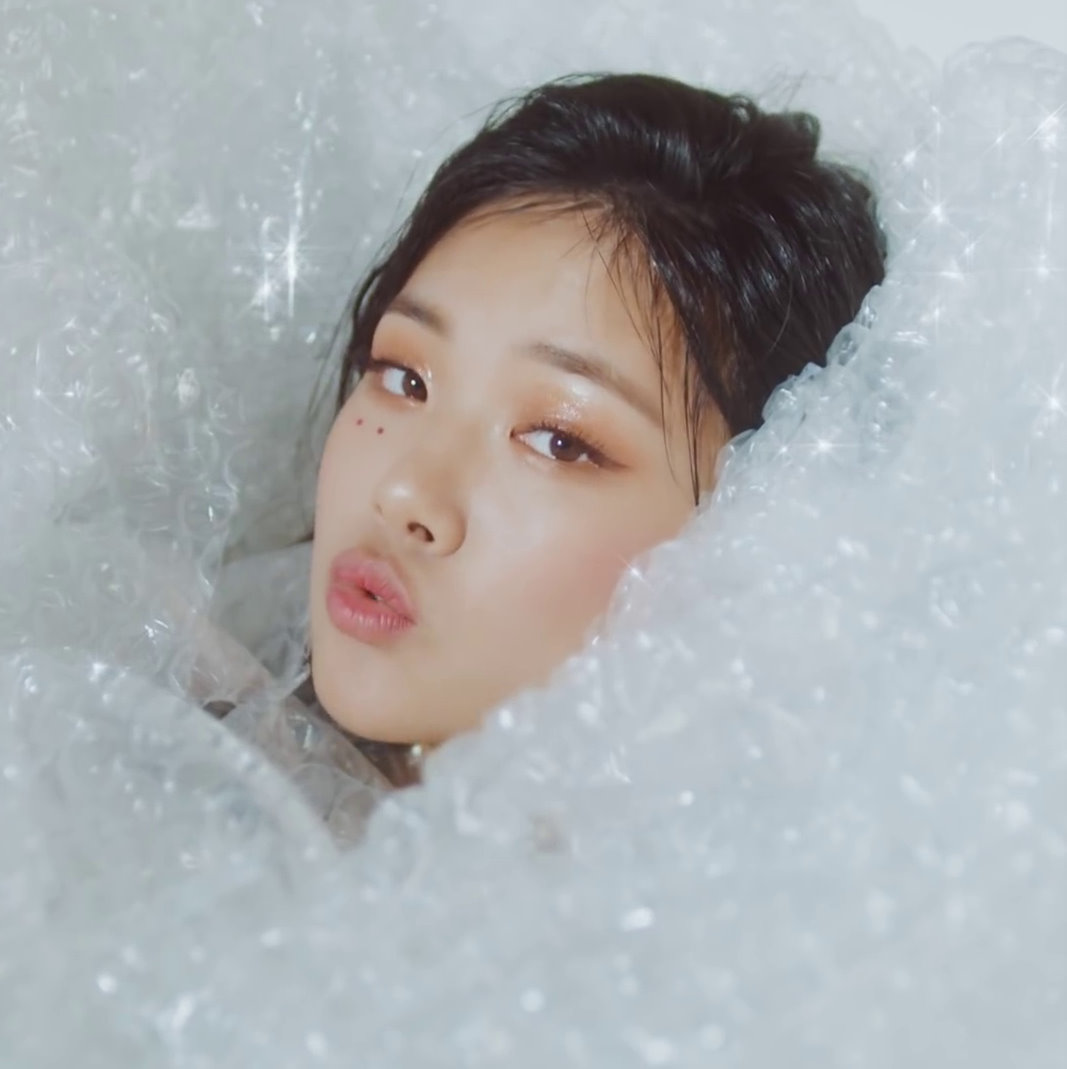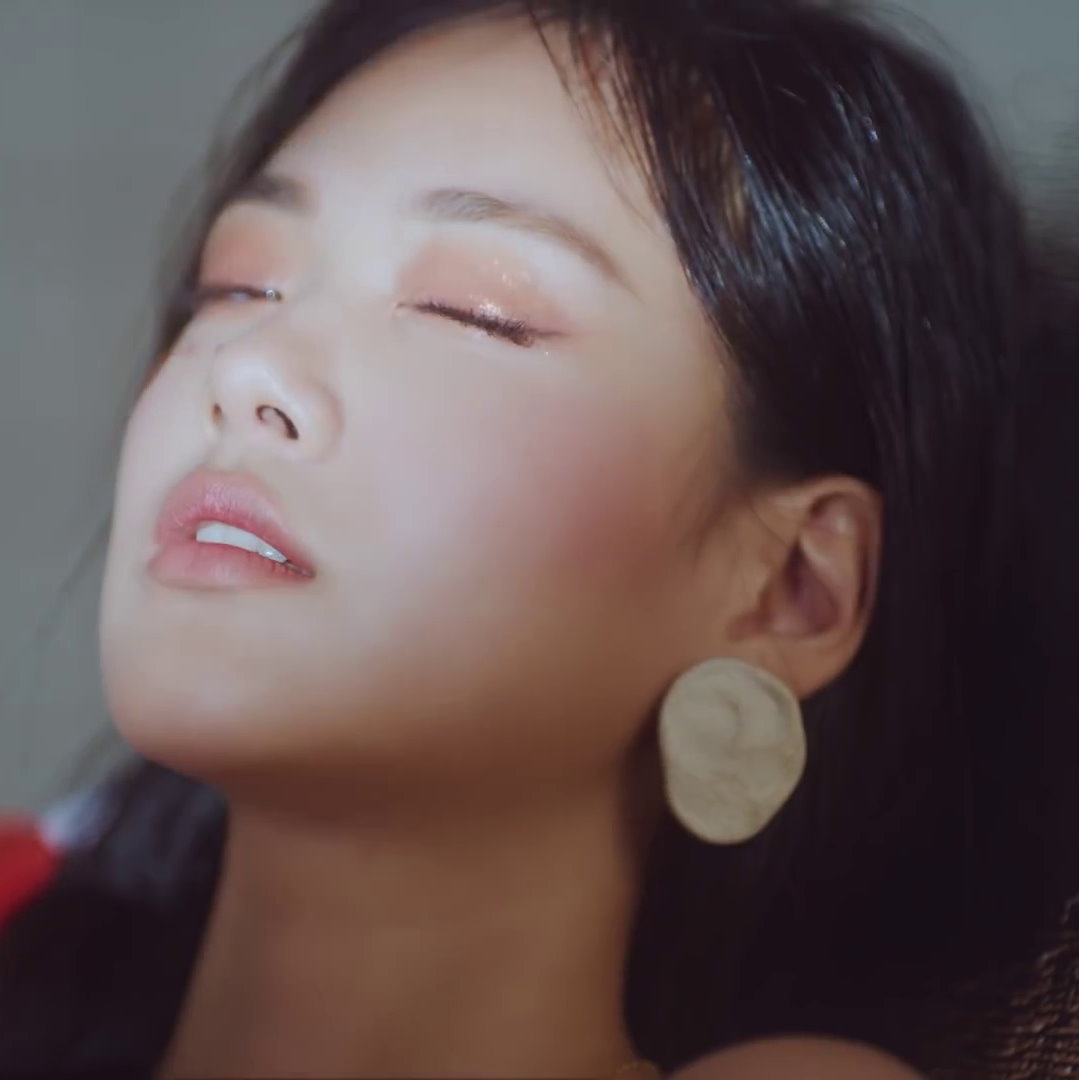 Oof, I loved the looks she sported in this video. They were all so playful and fun, barring the one matte brown eye look (paired with a nude lip) that made her look more mature and elegant. I loved the graphic dots beneath the fuchsia cat-eye, I loved her glass-like skin and I especially loved the glossy eyelids throughout the video.
One of the surefire ways to win my heart is to give me glossy eyelids. Take the prize and leave.
5. BLACKPINK – 'Kill This Love'.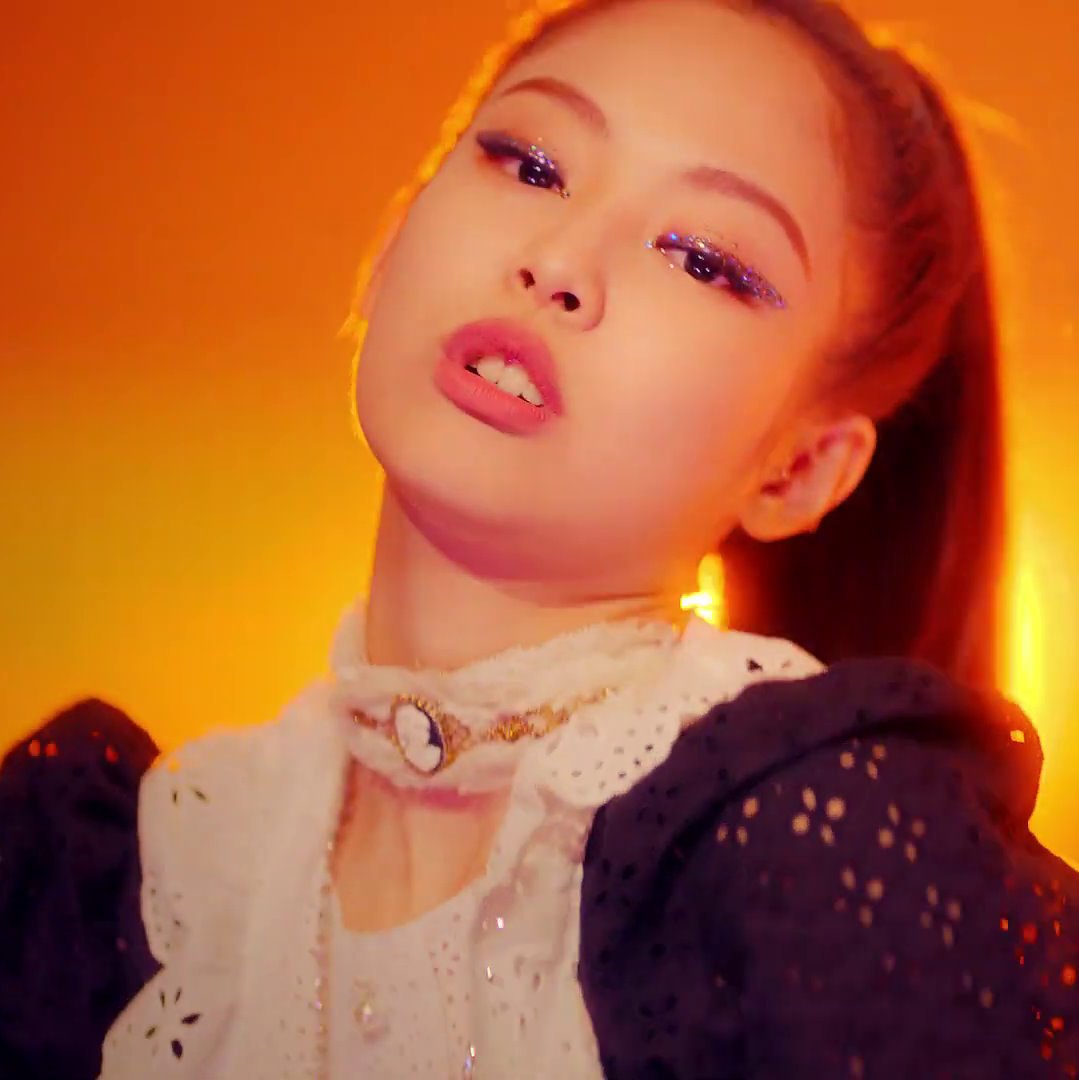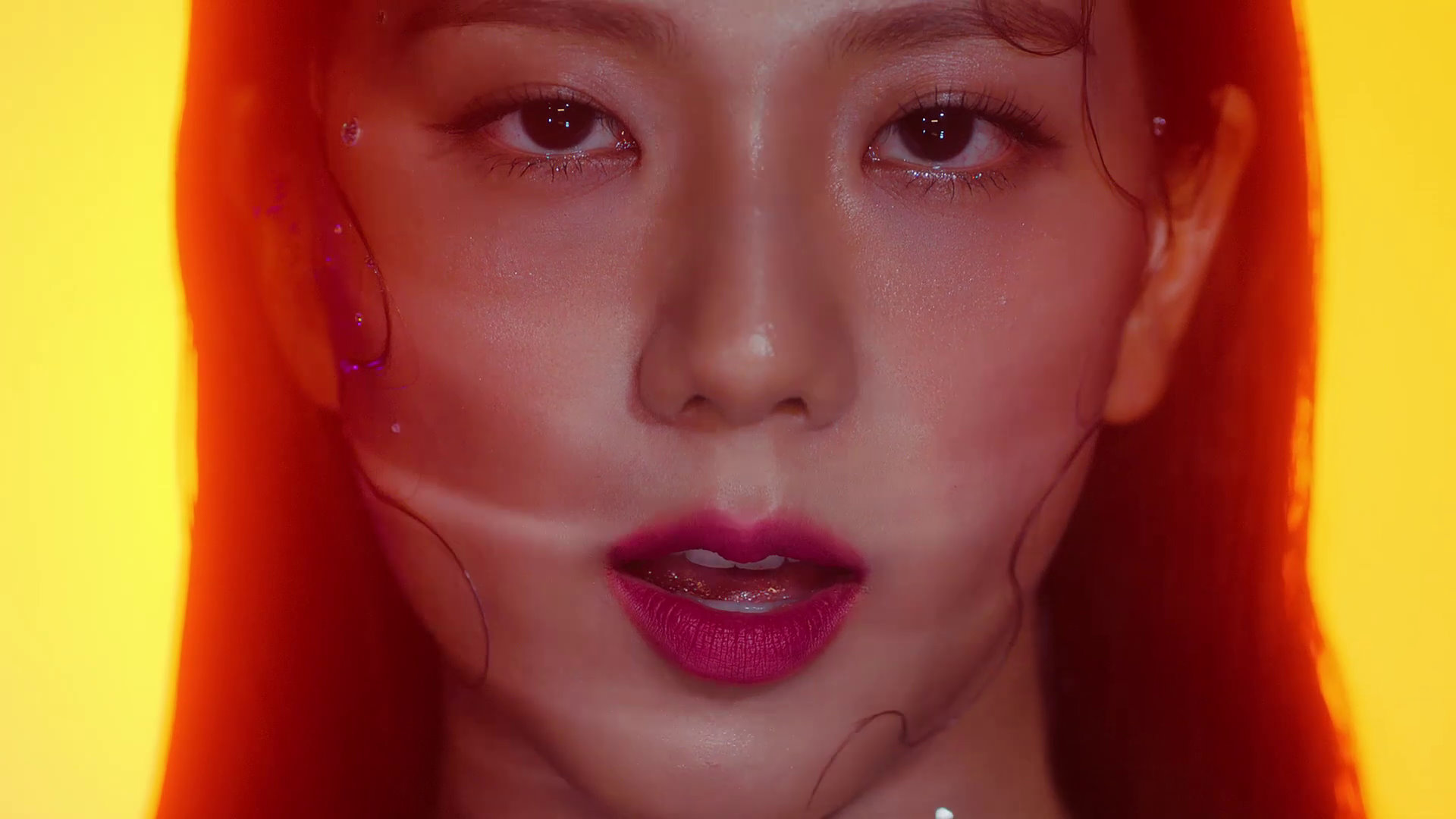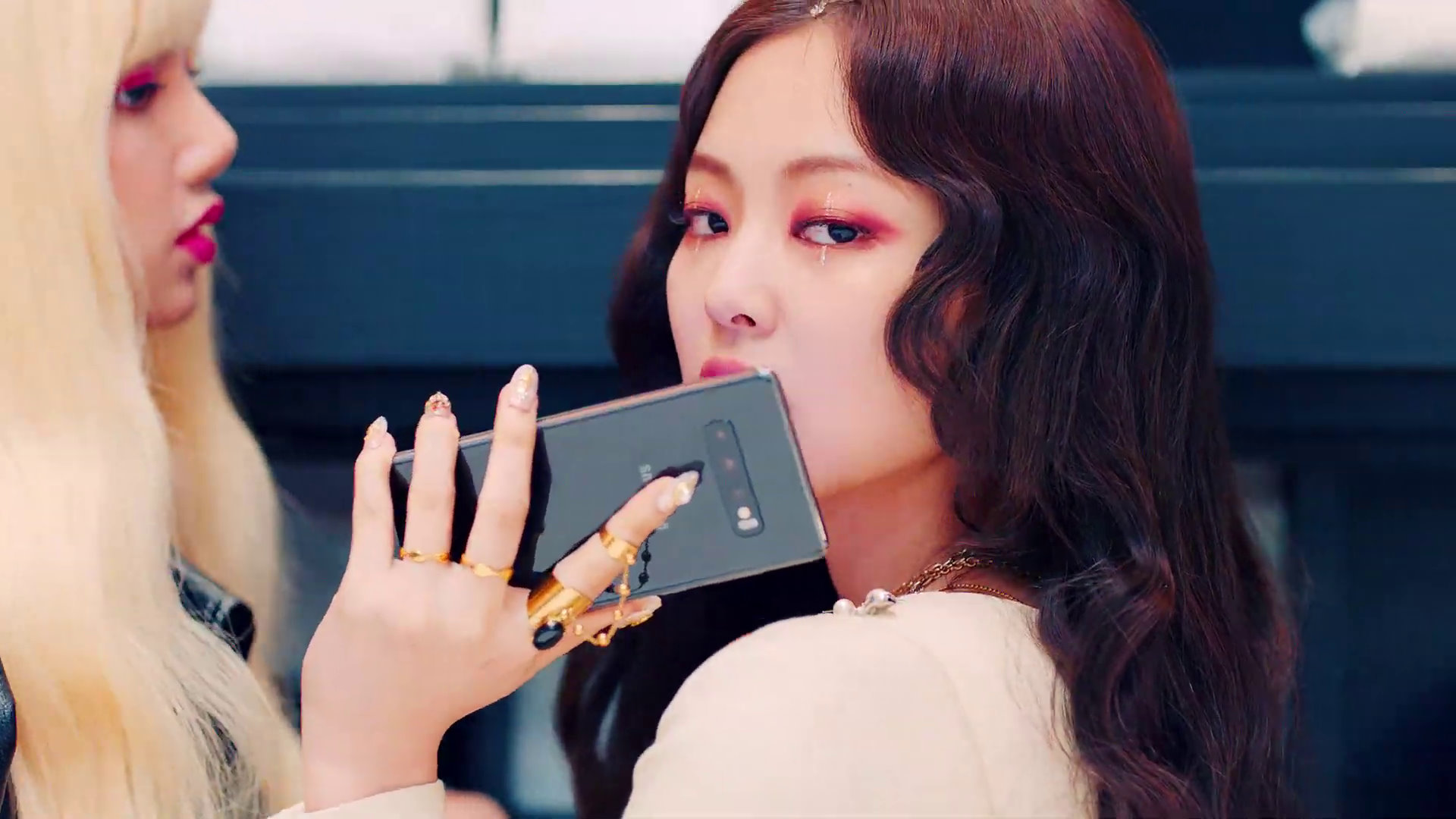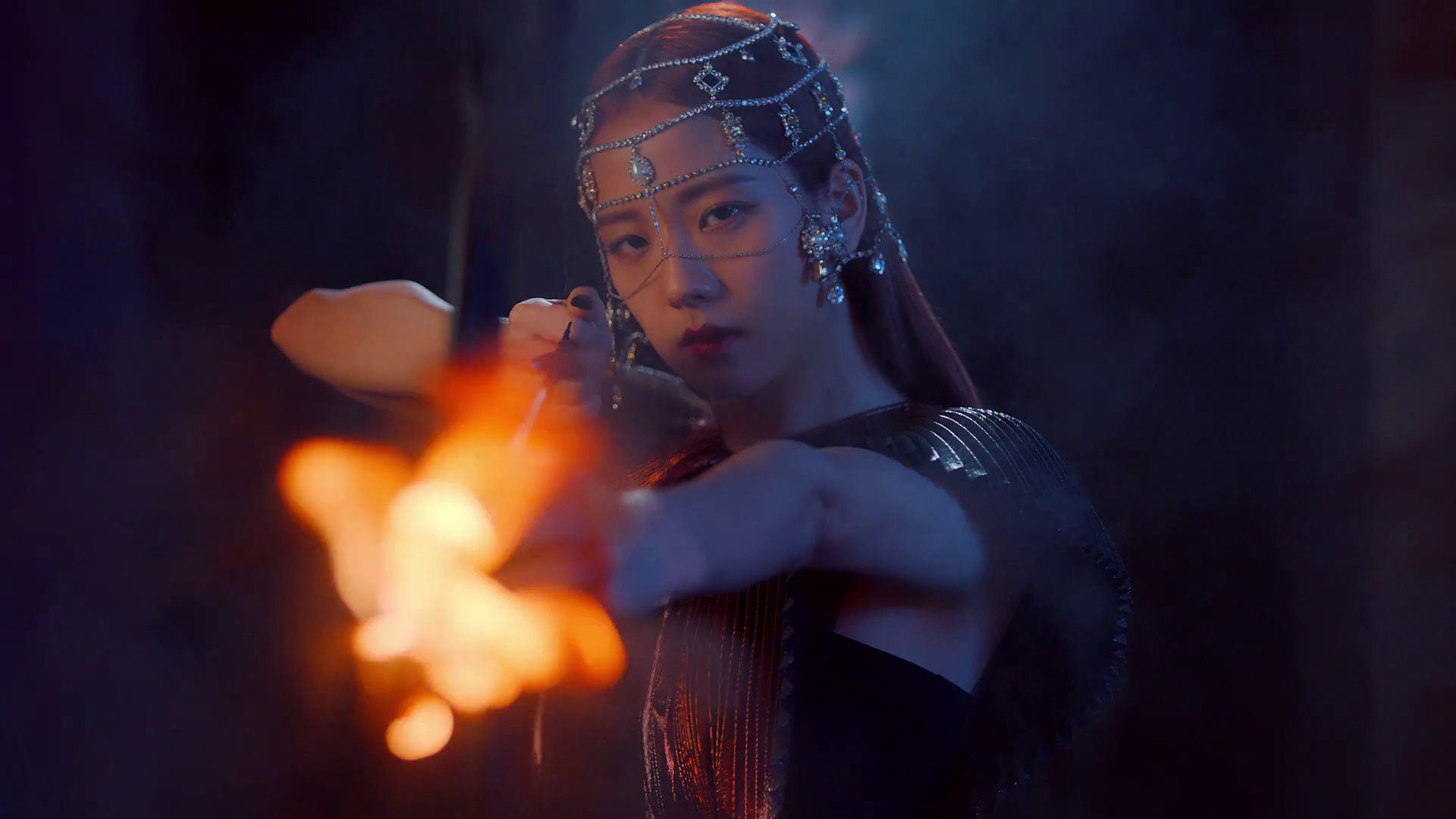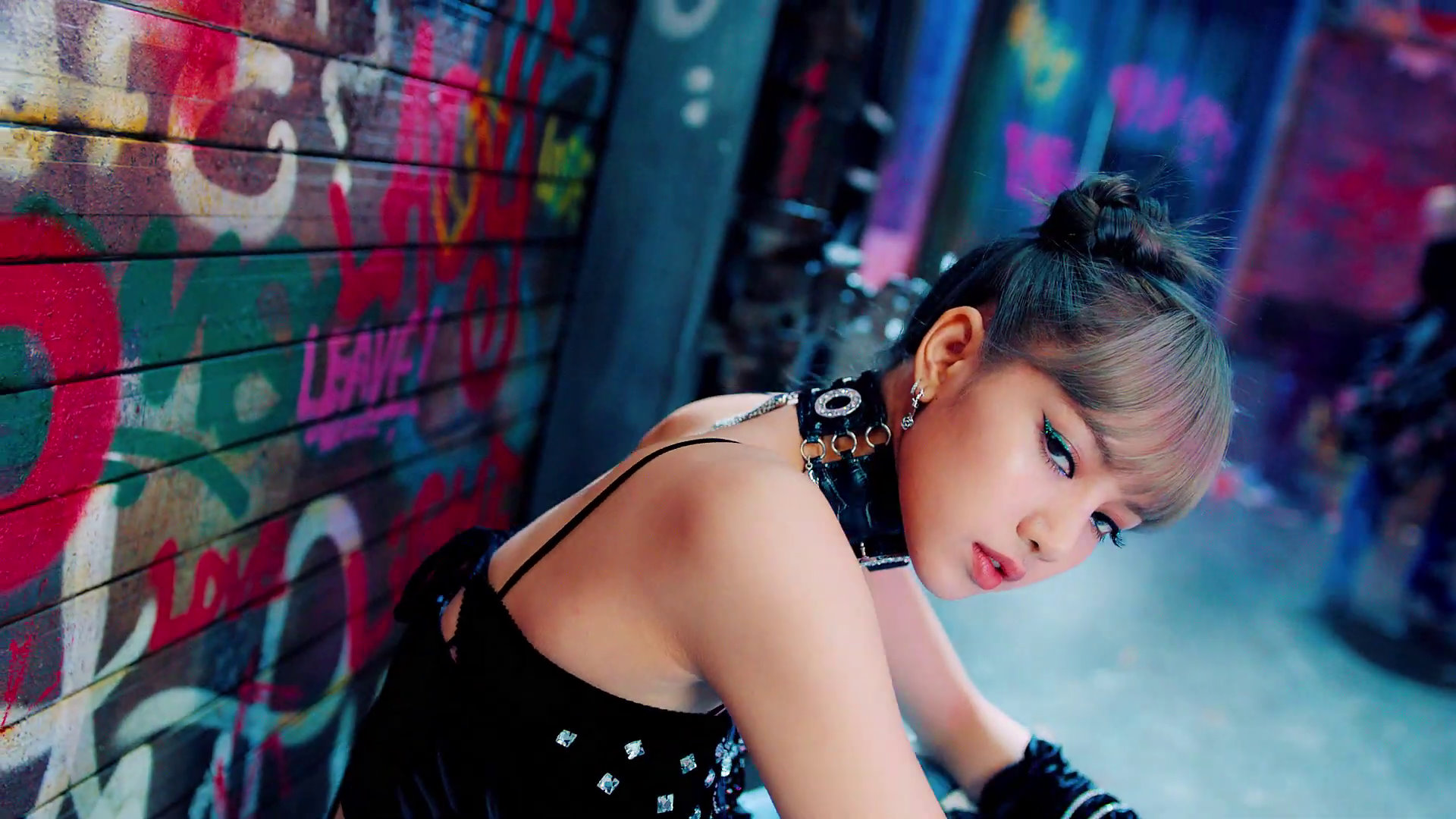 Another instance of the girls looking their glamorous best, with the music video giving us many memorable looks. Especially the statement-making liner looks. Be it the red eyeshadow that Jennie wore, with sparkly gold vertical lines or her crystal-encrusted winged liner. Lisa's green wined liner could only be caught momentarily in the music video but it was too pretty to leave off. Rosé's looks were pretty but not quite as memorable as the other girls'. Jisoo, again, stole the show for me. With her purplish pink lips, drenched-in-highlighter plus glass-like skin and crystal-studded eye makeup… Simply breath-taking. Even her cascading gunmetal dress and the diamante head-piece… Did I already mention she stole the show for me?
4. Brown Eyed Girls – 'Wonder Woman'.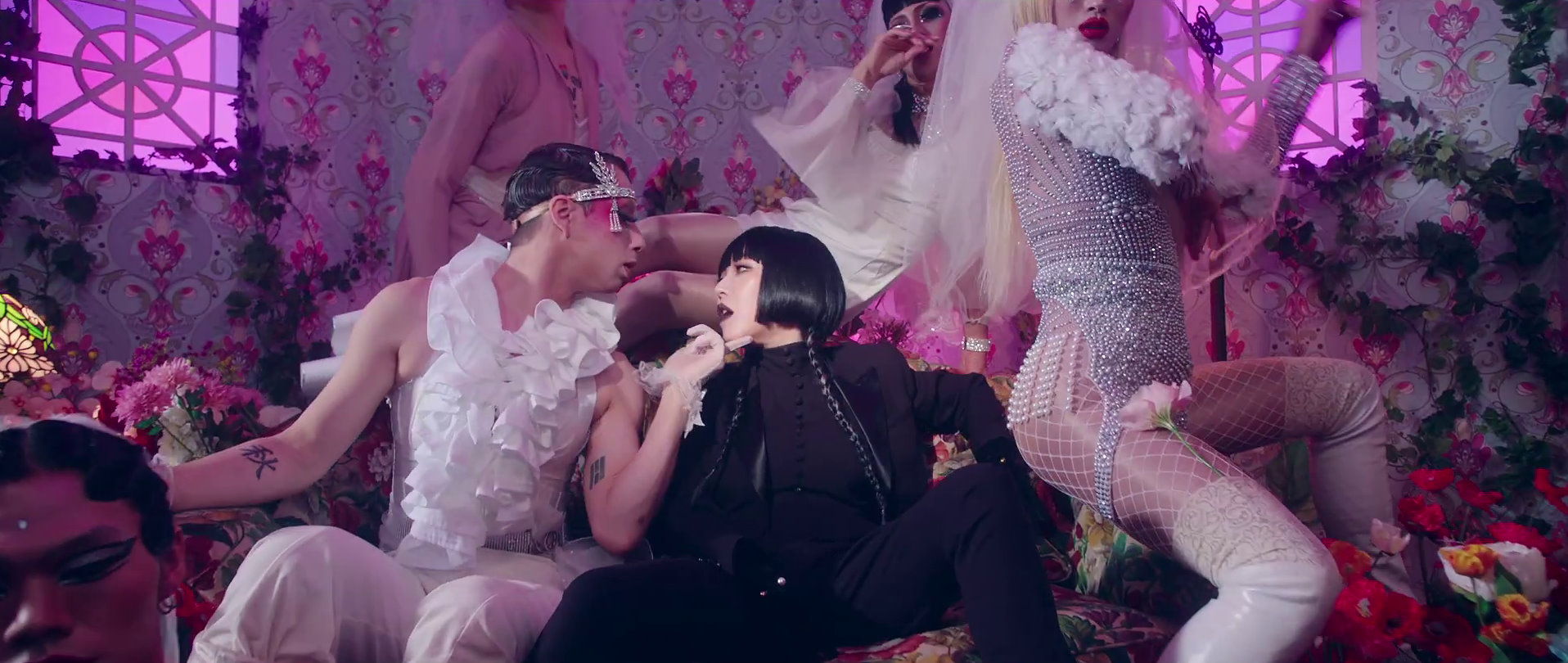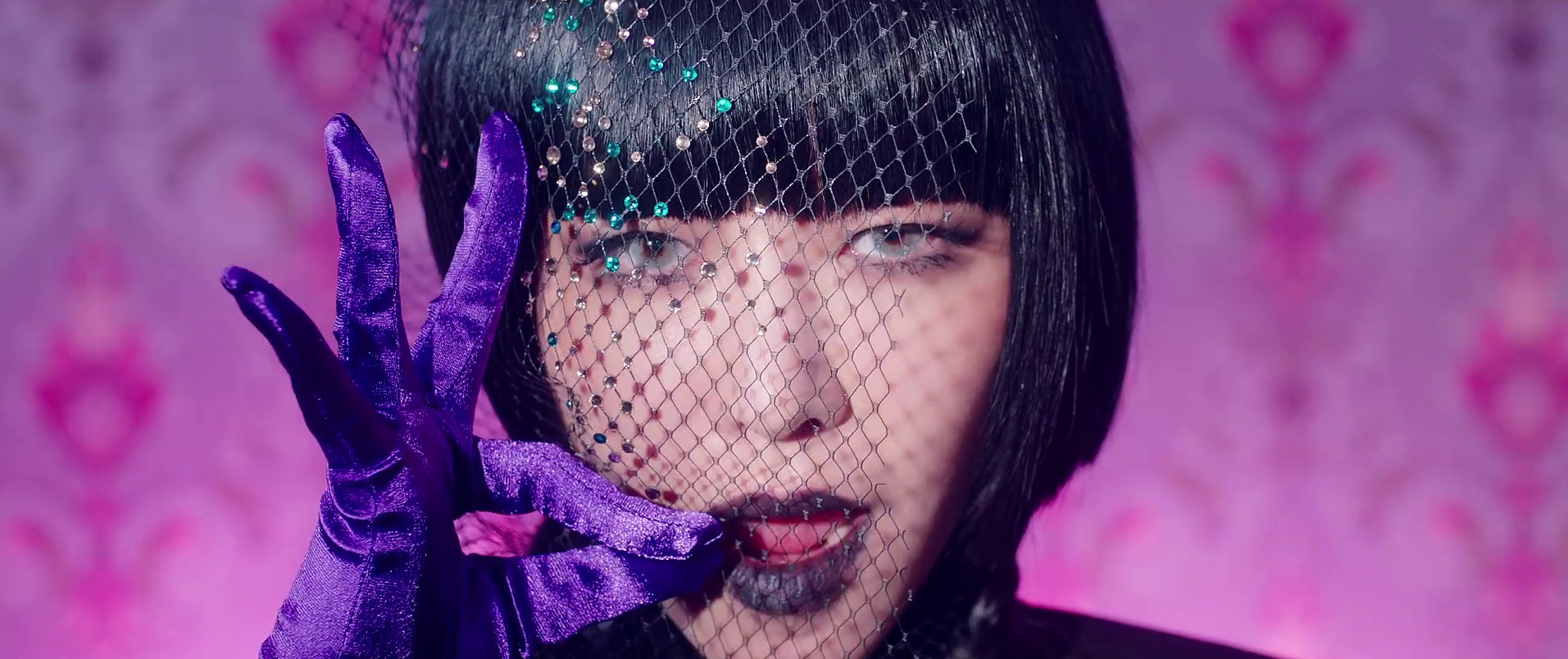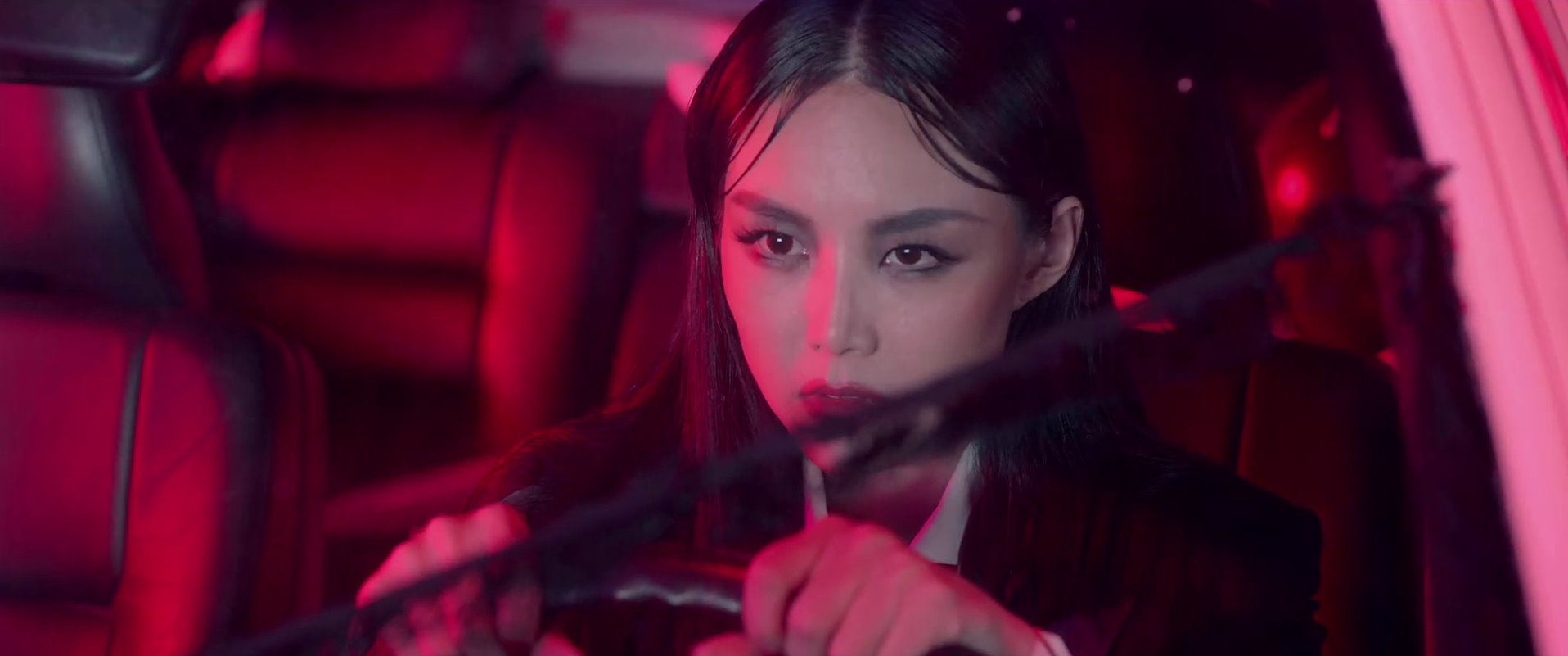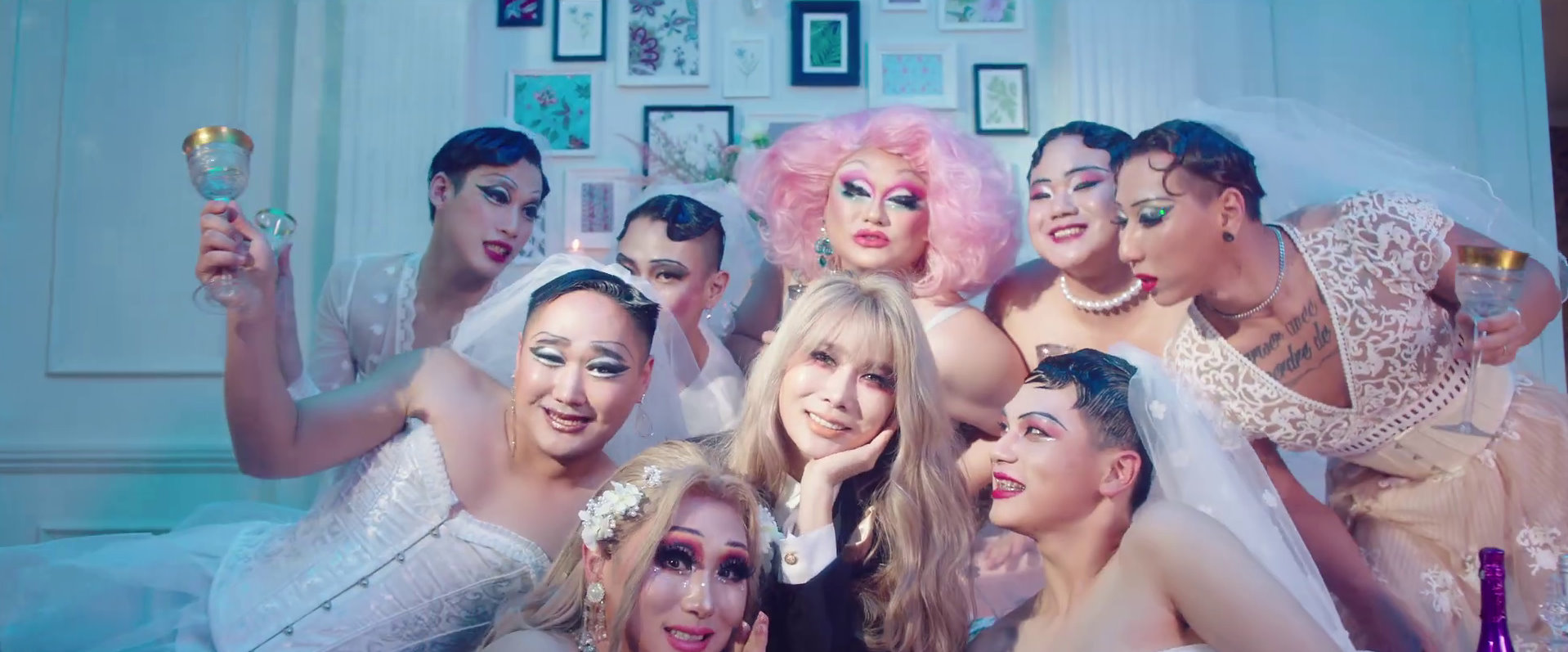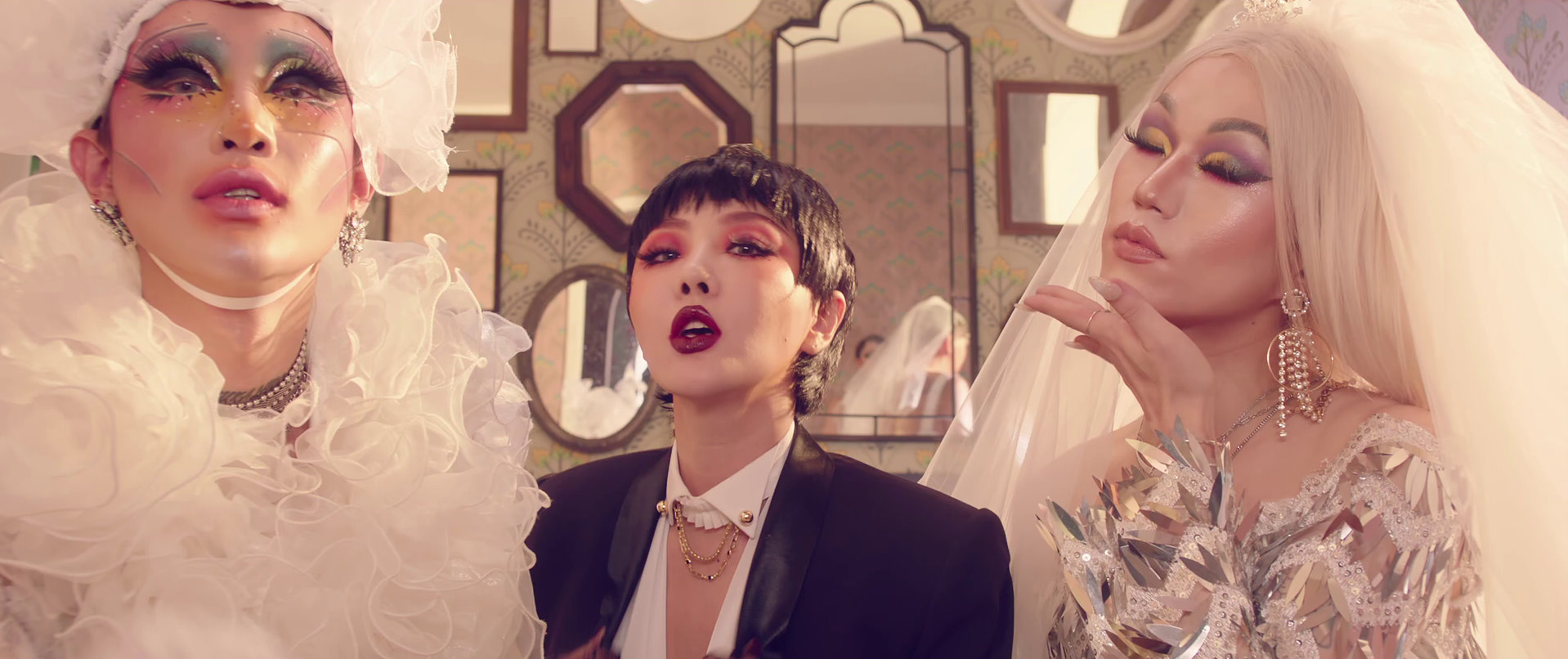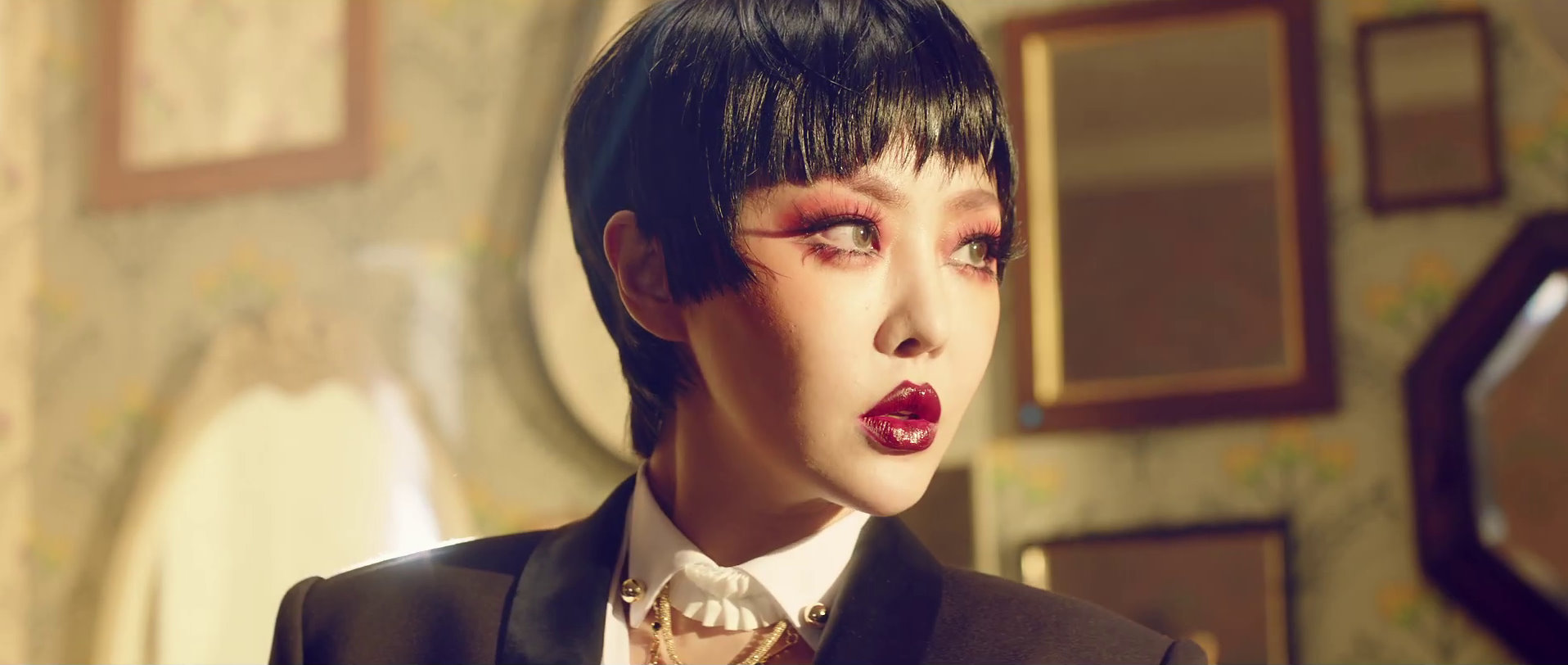 I was so happy to have a comeback from one of my favourite groups of all time that I even overlooked how their comeback album mostly contained remakes. Anyway, the music video for 'Wonder Woman' was absolutely genius. Shattering stereotypes is kind of their thing, so I wasn't surprised in the least to find Drag Queens in the video. Nor did I find the role reversal surprising; the Drag Queens looked stunning in their white bridal outfits and the girls looked exceptionally stylish in their tailored black suits.
Ga In is, in fact, one of my muses and I loved the black lipstick and black-grey smokey eye she had on. Miryo's defined and angular makeup suited her features and I just loved the maroon lip on her. Jea's look was slightly more wearable as she sported a rust smokey eye and a peachy-caramel lip. Ultimately, I think it was Narsha who stole the whole show, with her drag-inspired look paired with exaggerated eyelashes and a pixie hairdo.
Special little shout-out to all the divine Drag Queens.
3. Red Velvet -'Zimzalabim' + 'Umpah Umpah' + 'Psycho'.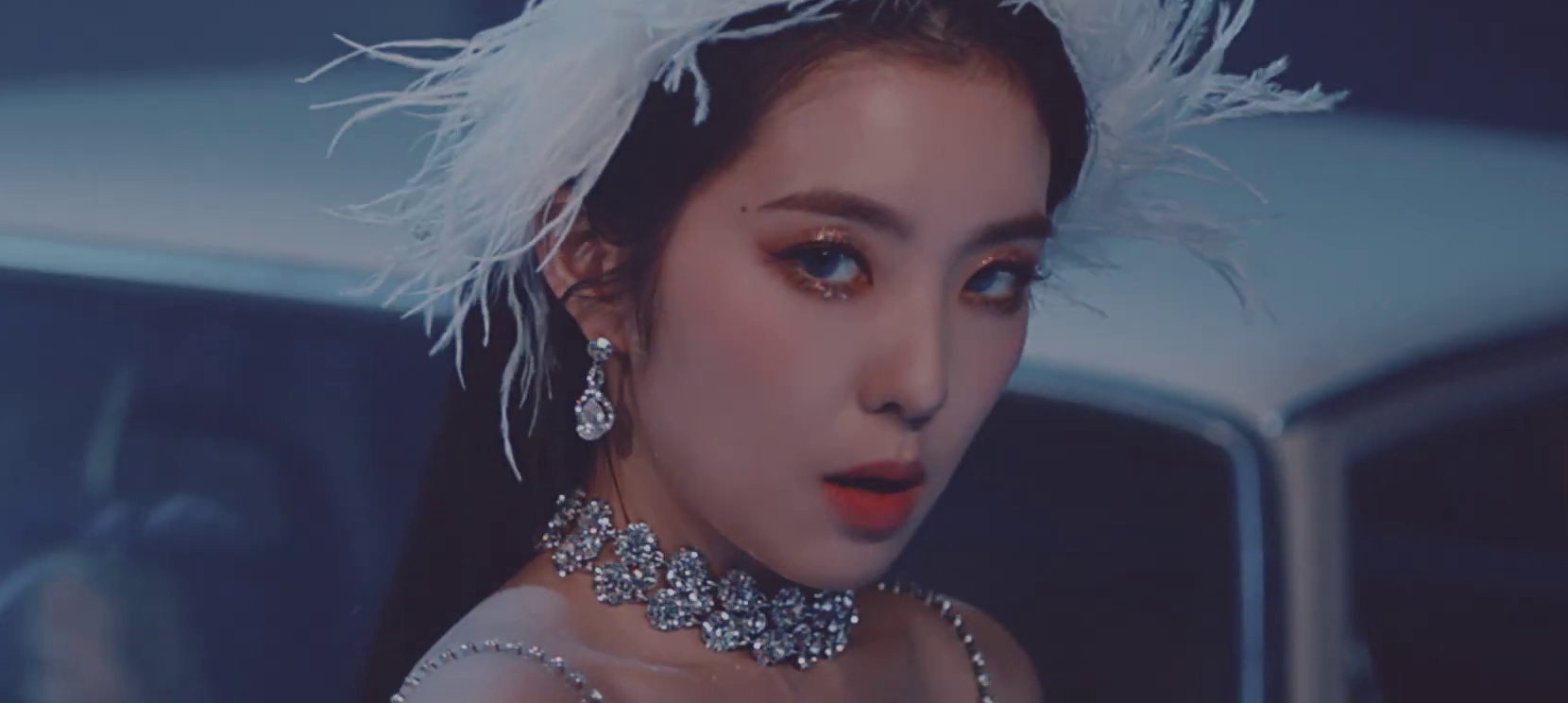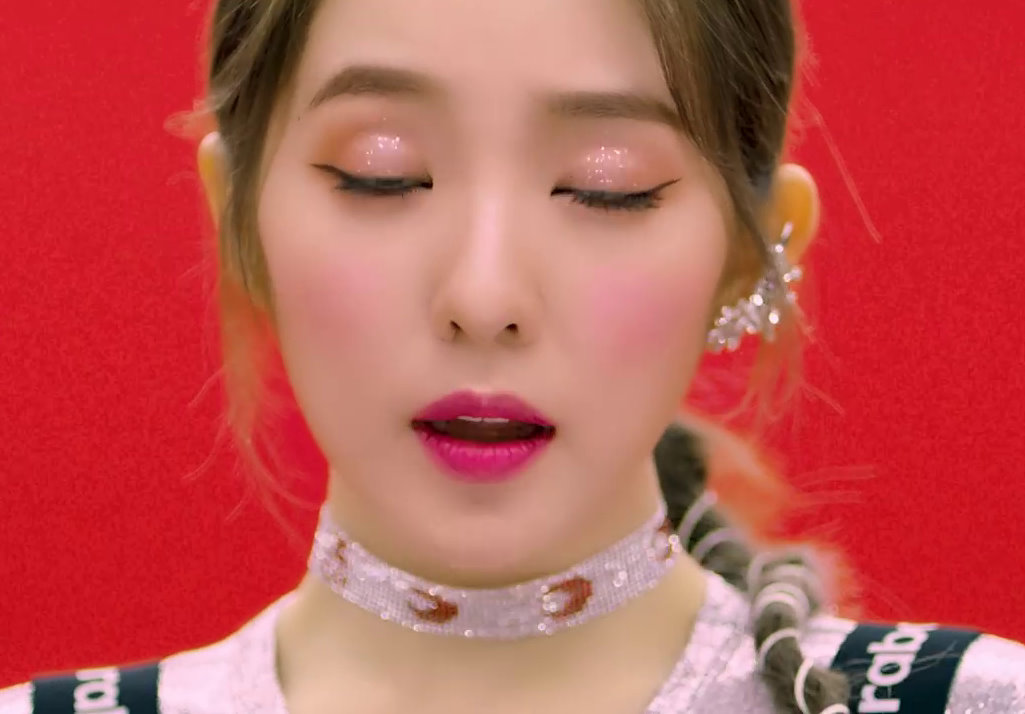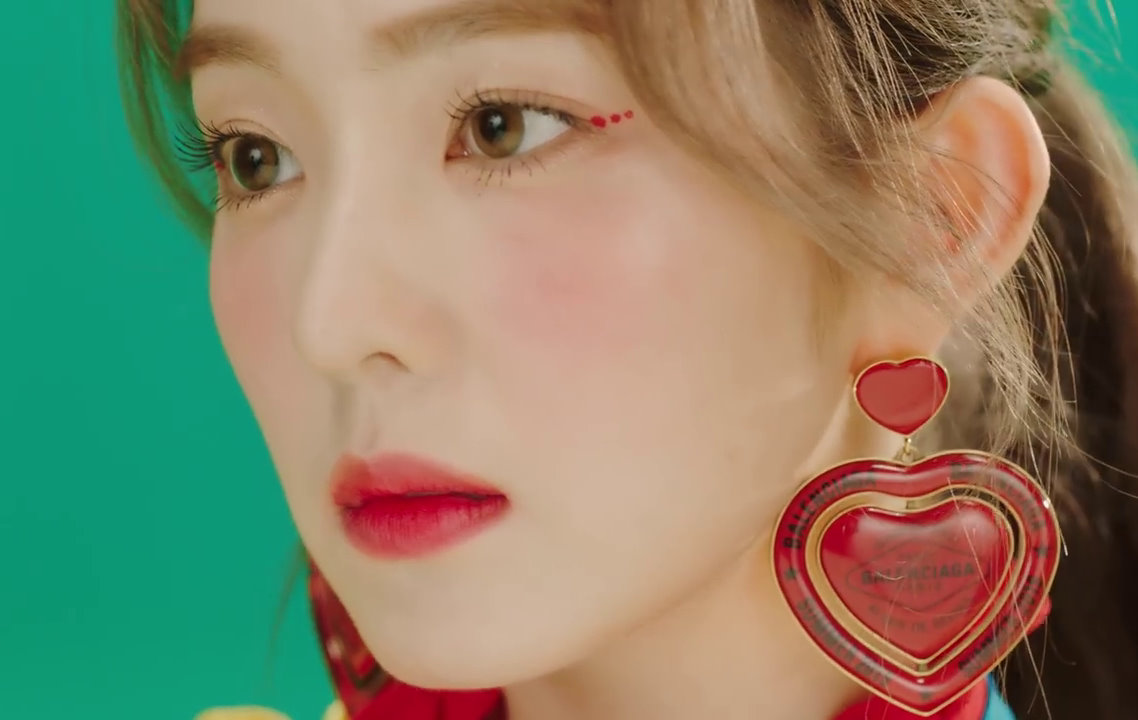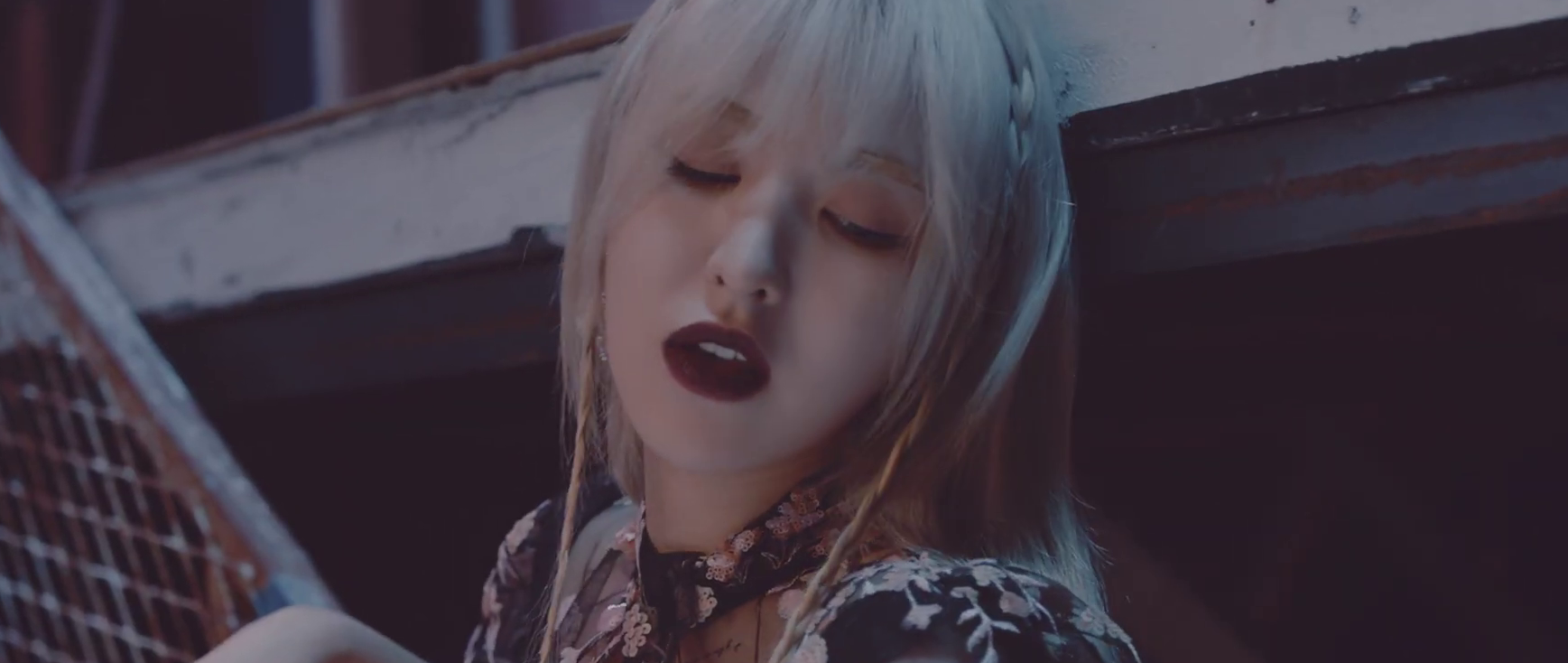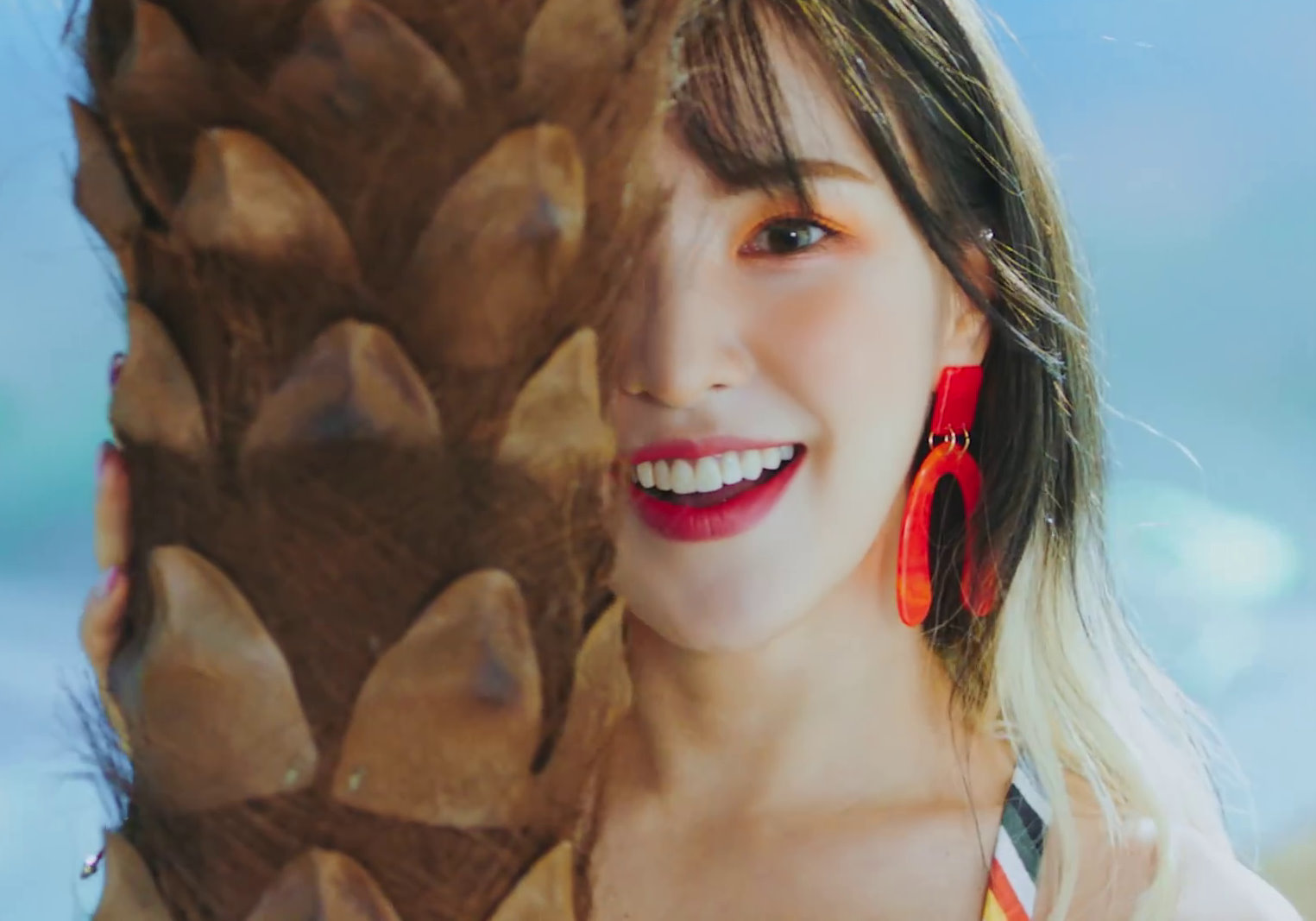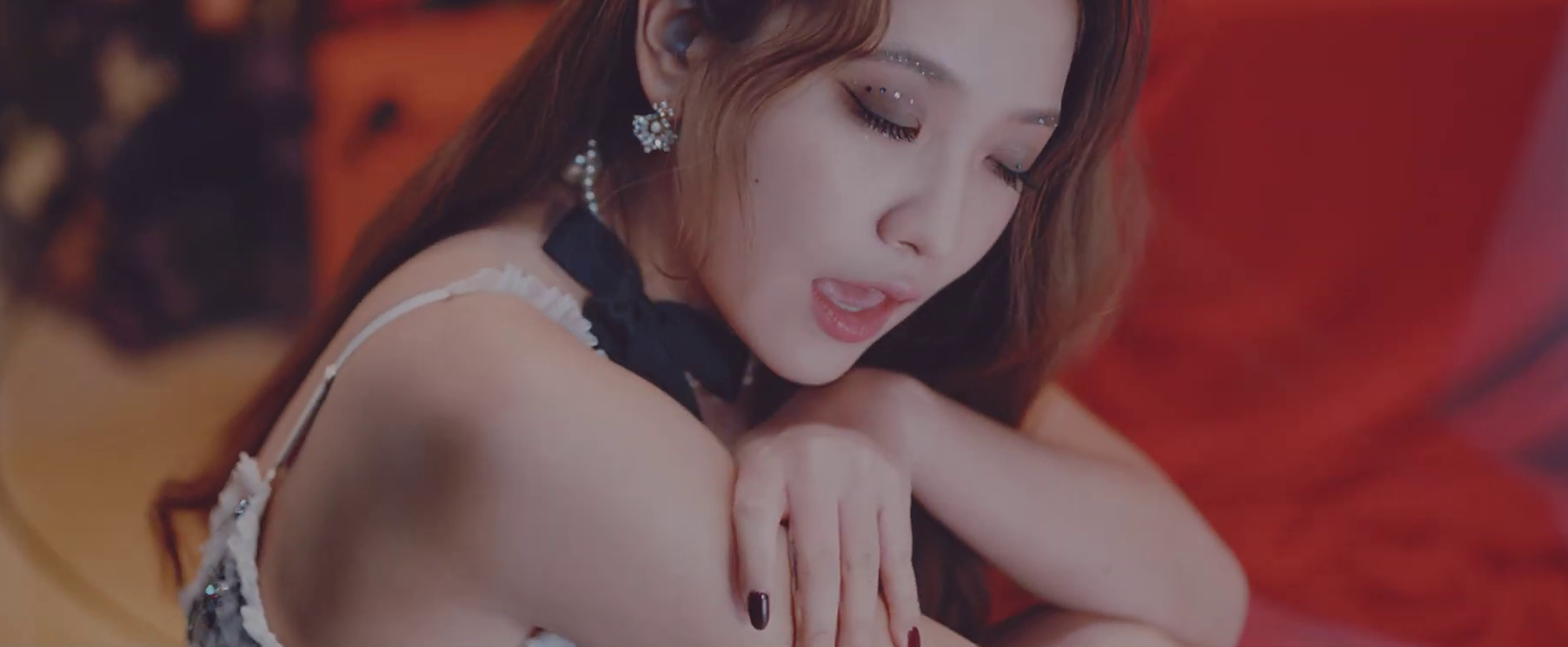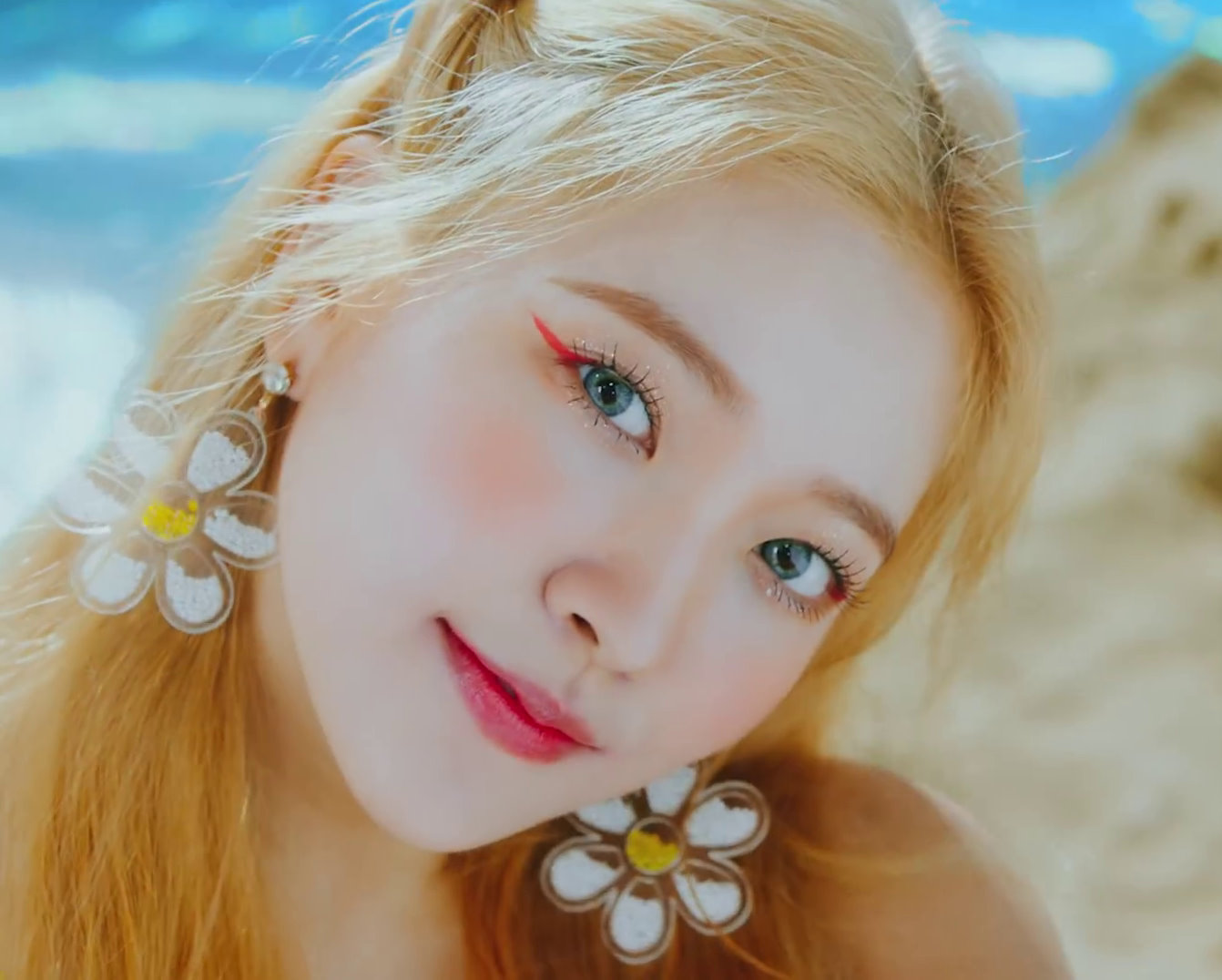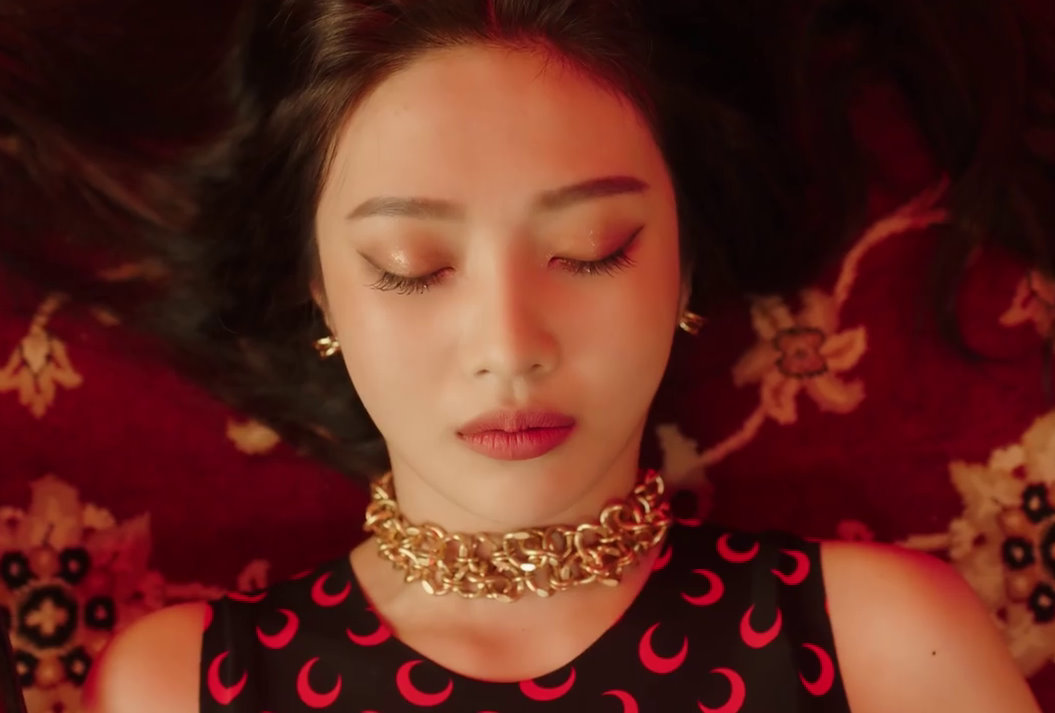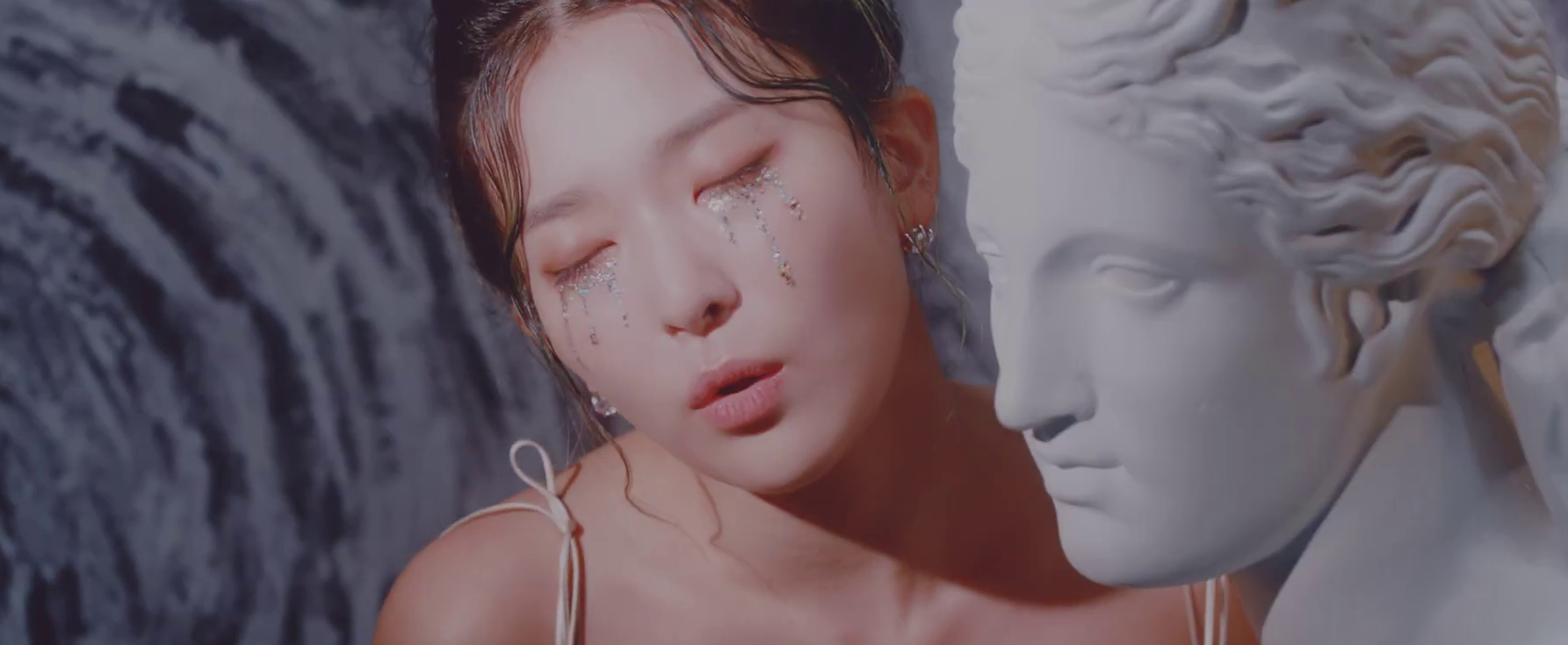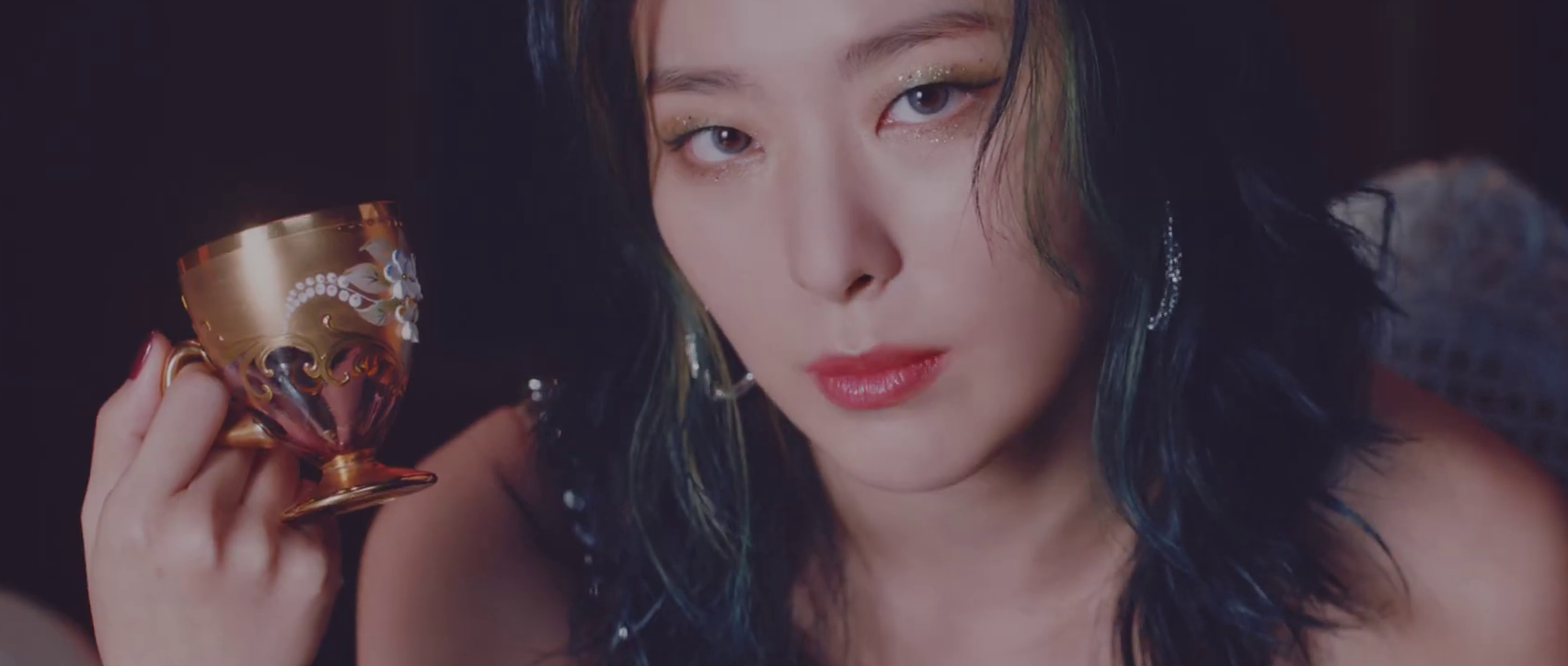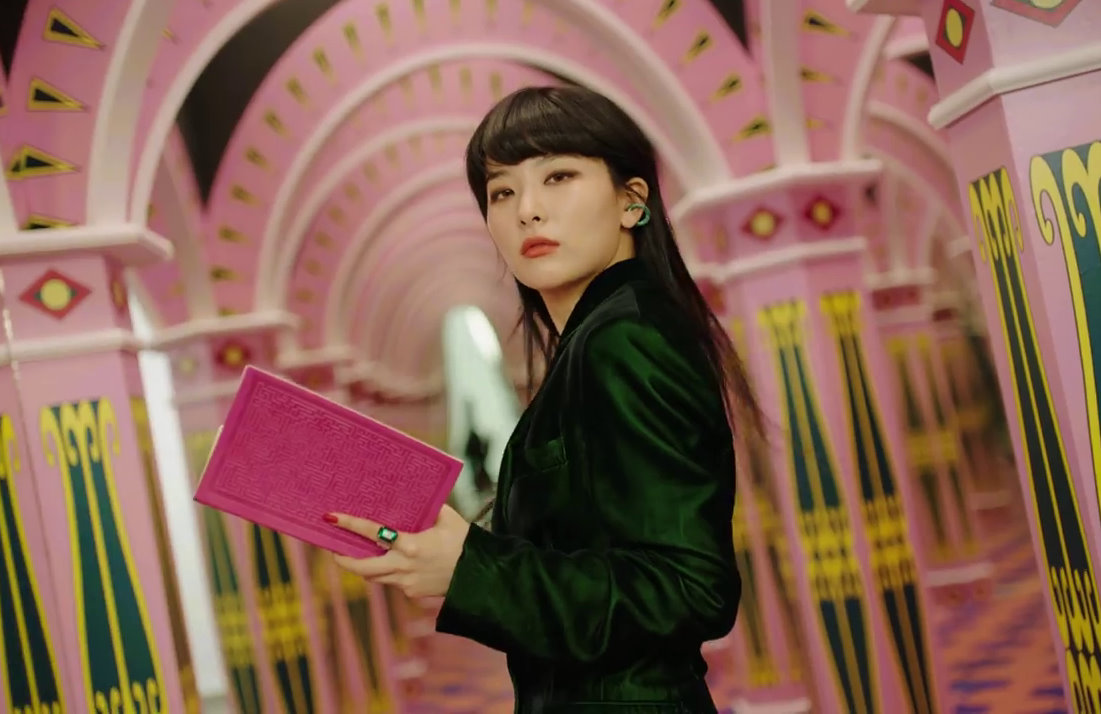 The girls adapted to the themes of their whole Red + Velvet concept with effortlessness, as one would expect of them. In their Red comebacks ('Zimzalabim' and 'Umpah Umpah'), the girls wore bright eyeliner, used eyeshadows and mascaras as pops of colour and vivid lip-colours to go with the quirky and lively atmospheres. In their Velvet comeback ('Psycho'), they sported oodles of chunky glitter in copper, gold and silver tones and paired them with nude or muted pink lips. There were also rich burgundy and brown lip-colours the girls had on as statement lips, paired with clear and flawless bases. Red Velvet truly knows to wow their fans with every comeback.
Among all of the looks we were served this year, Irene's always stood out to me. And Seulgi's glitter tears in 'Psycho' were exceptionally pretty.
Also, here's wishing Wendy a speedy recovery.
2. Sunmi – 'Noir' + 'Lalalay'.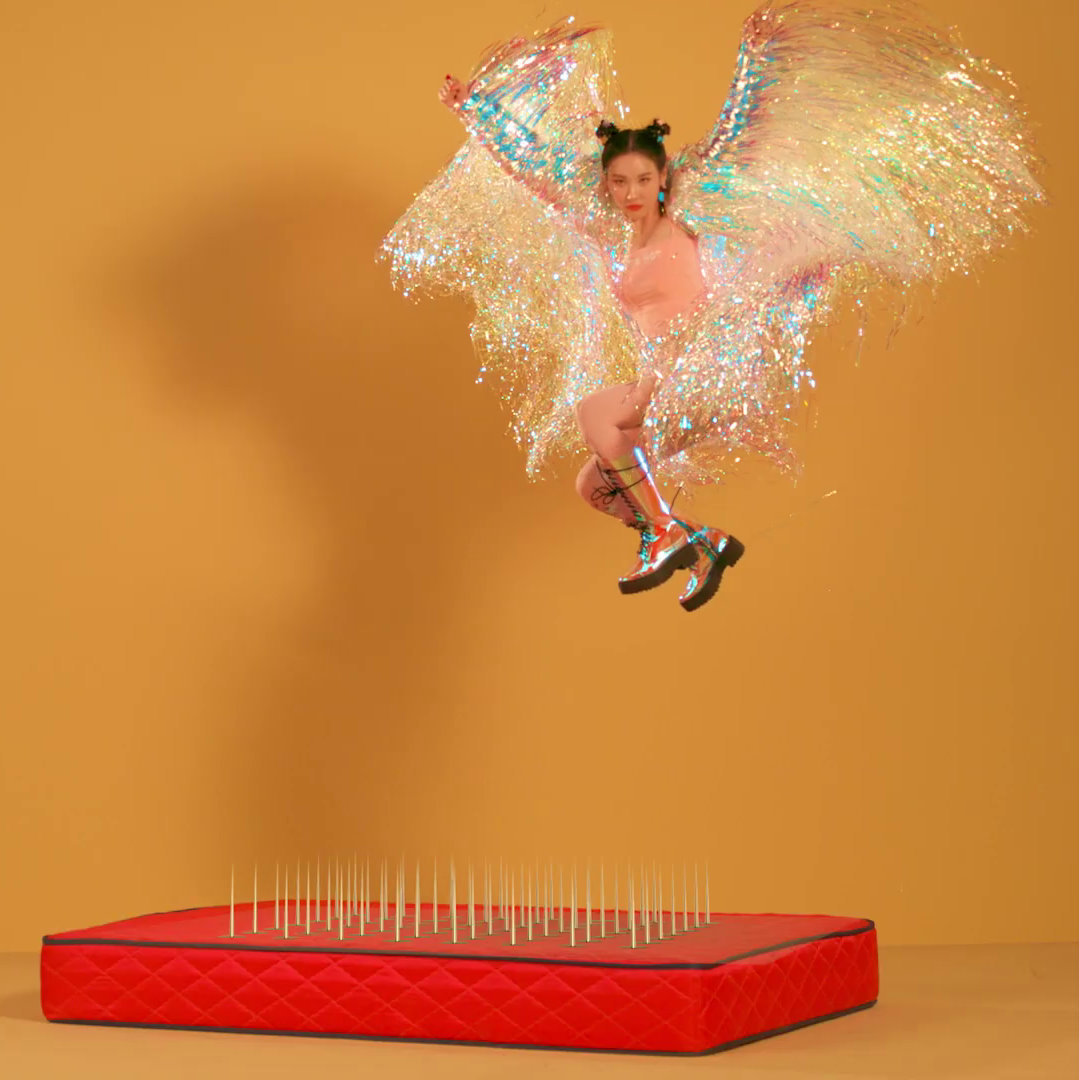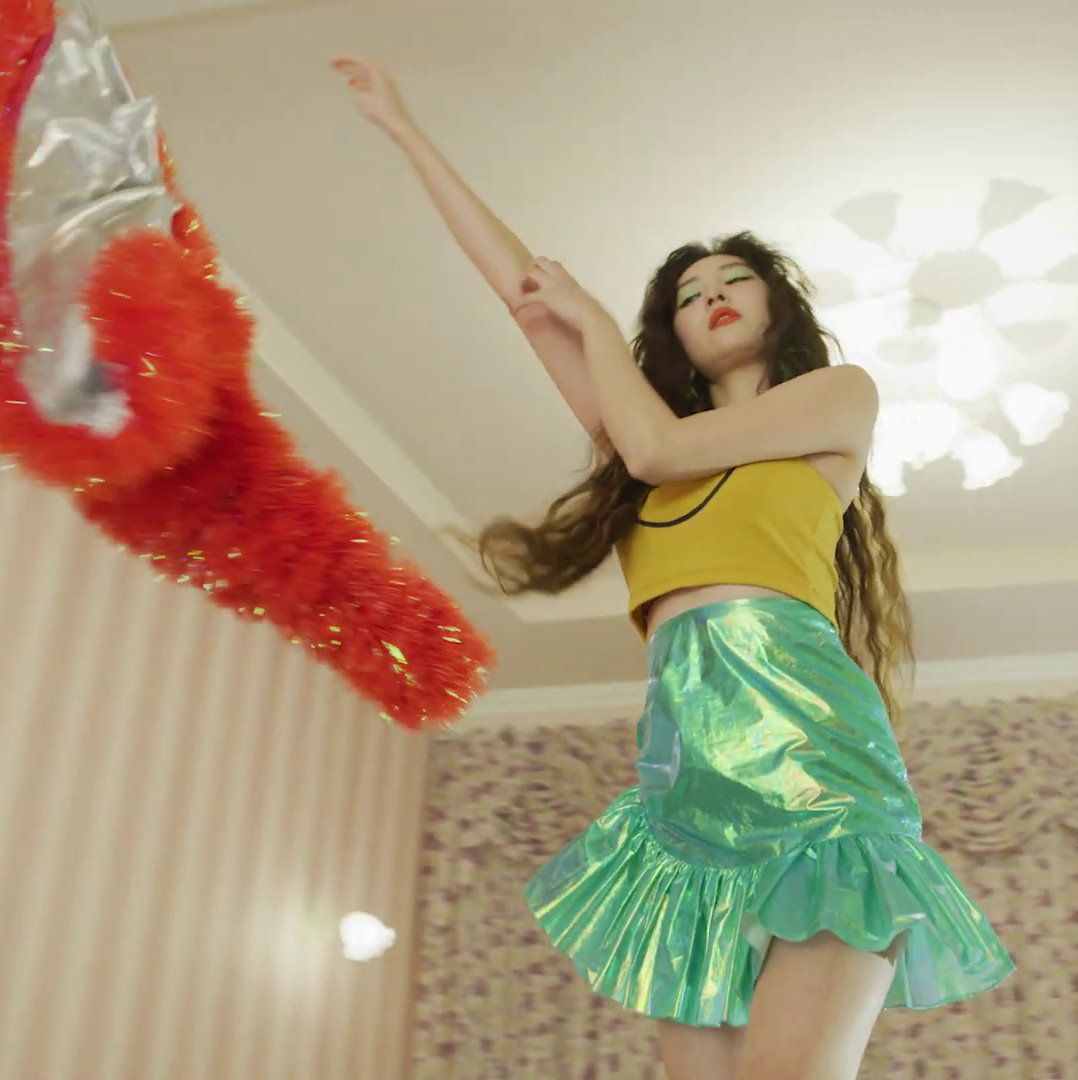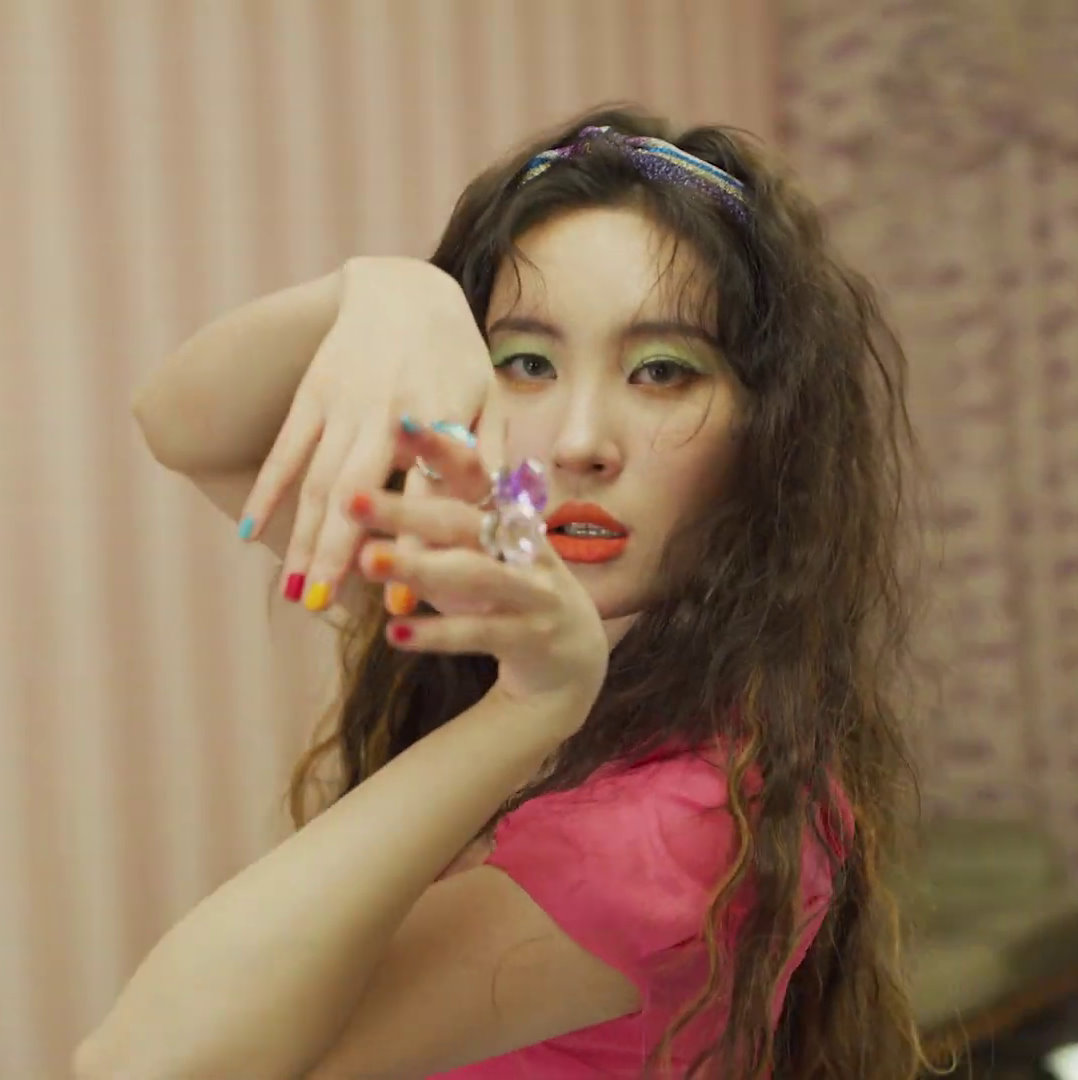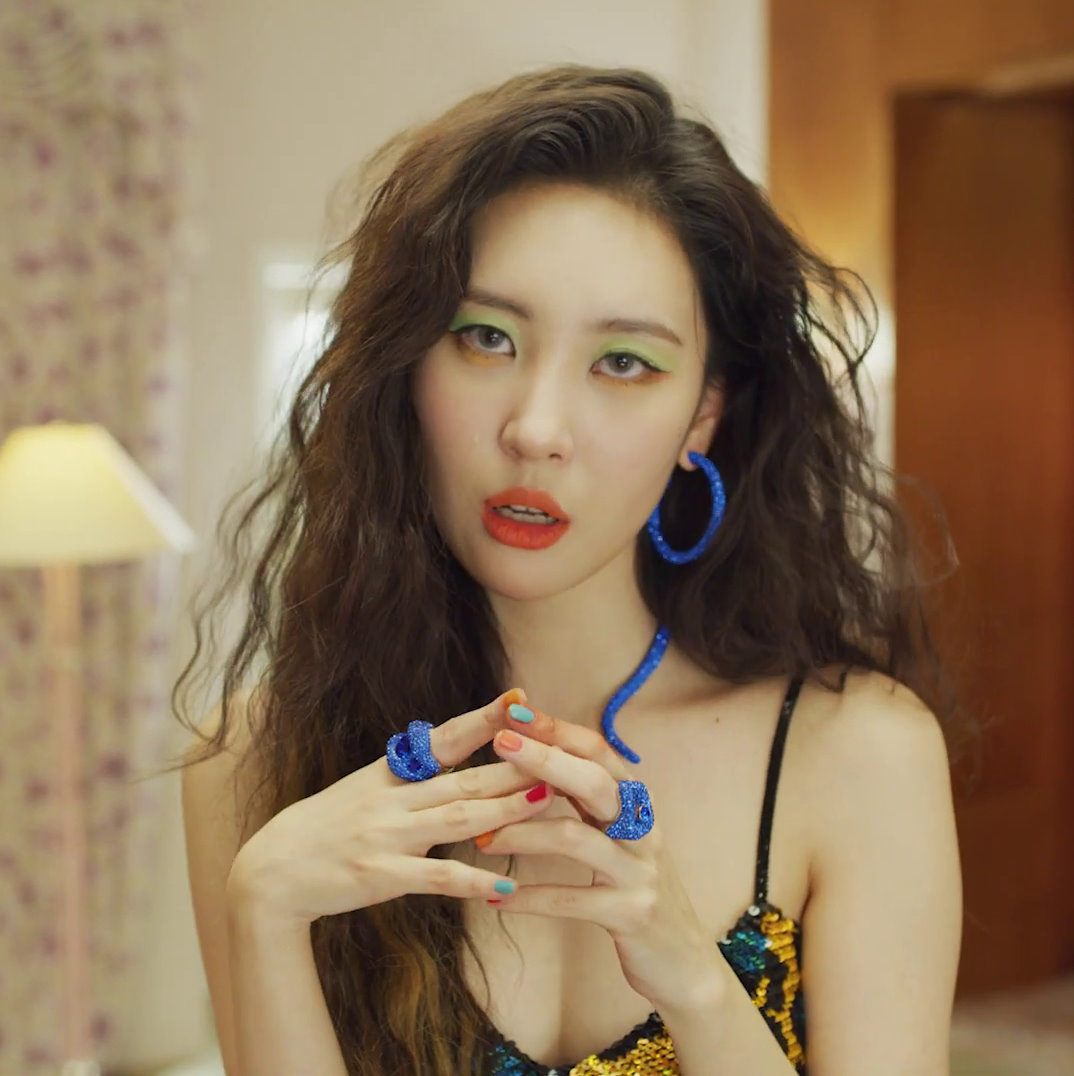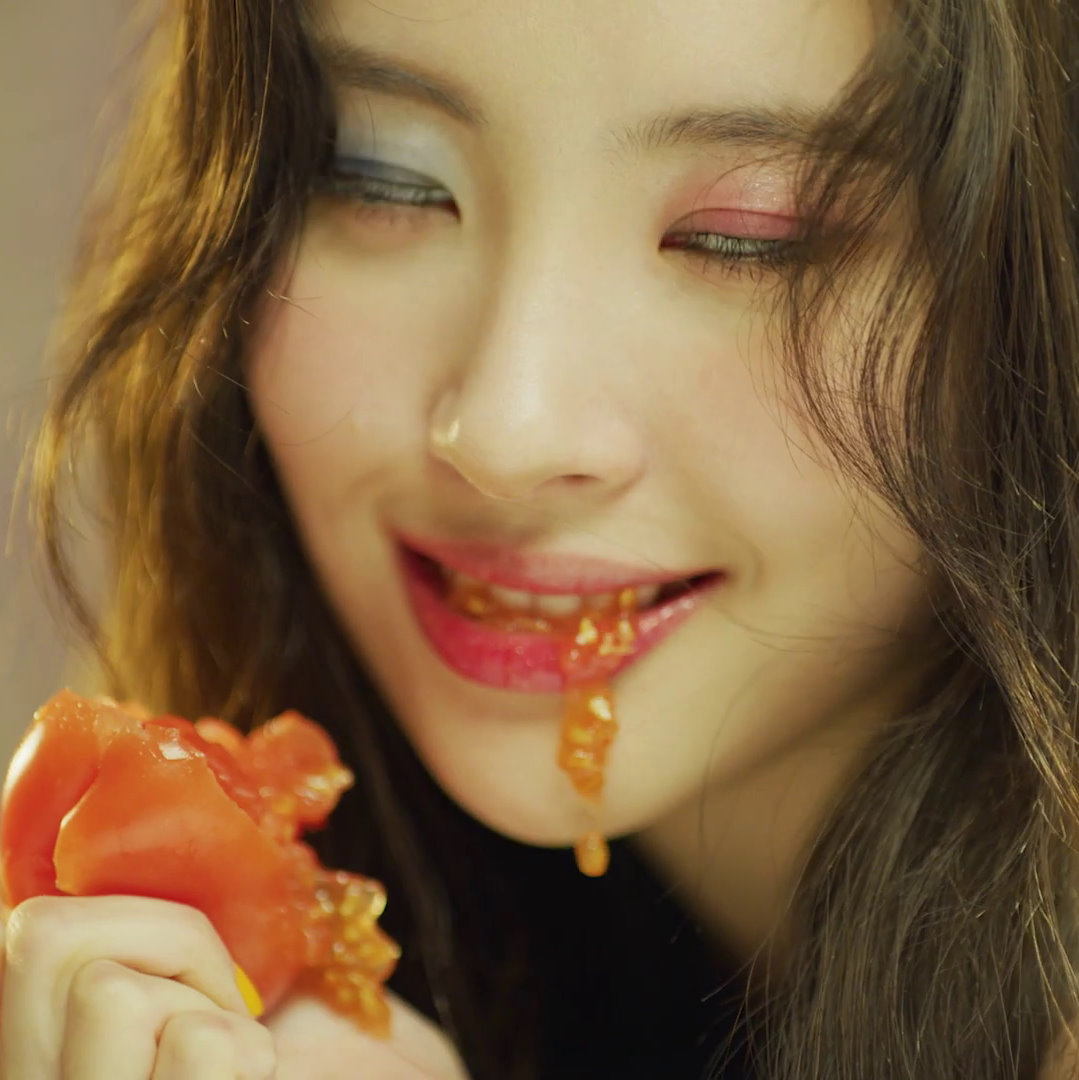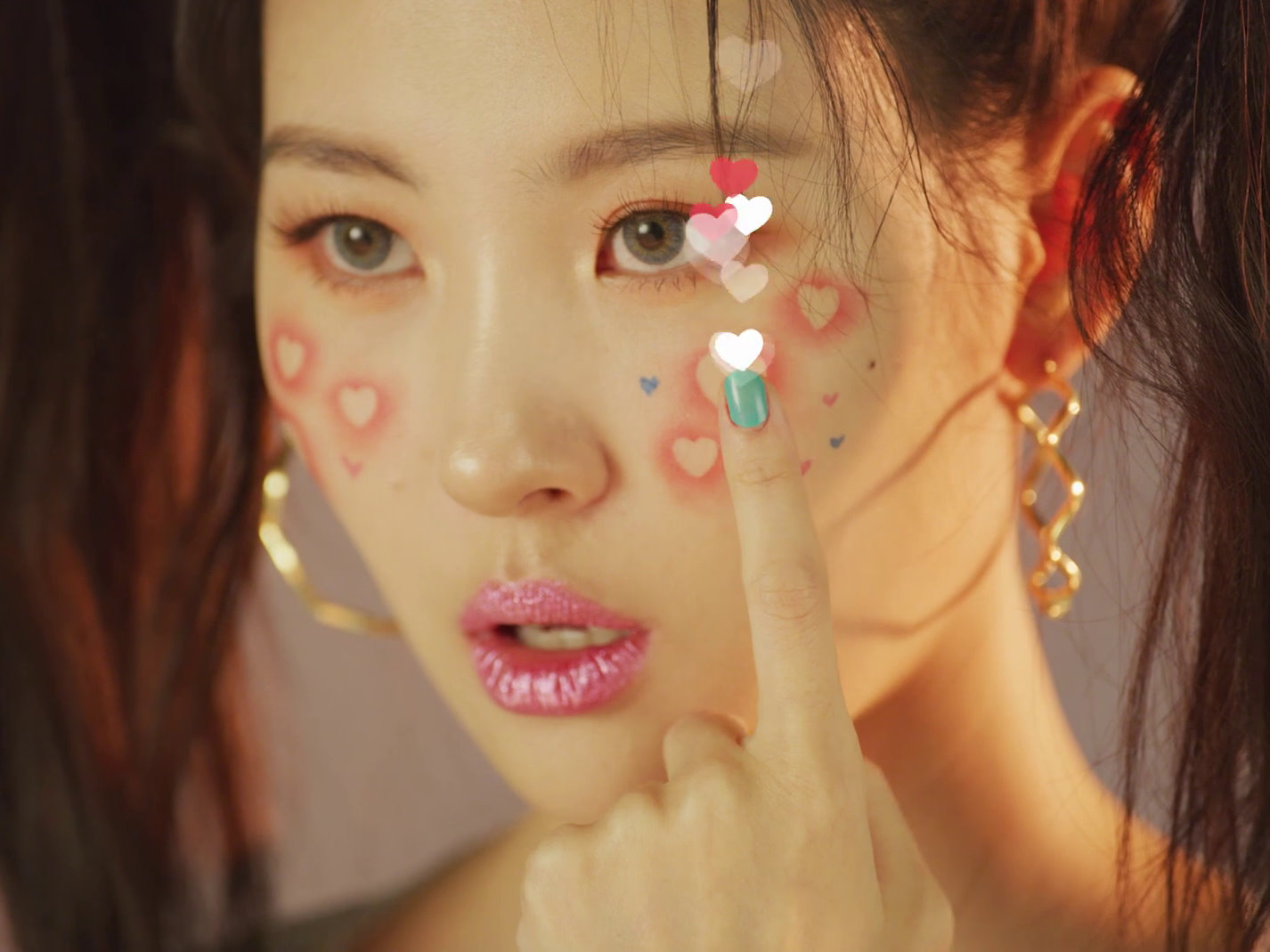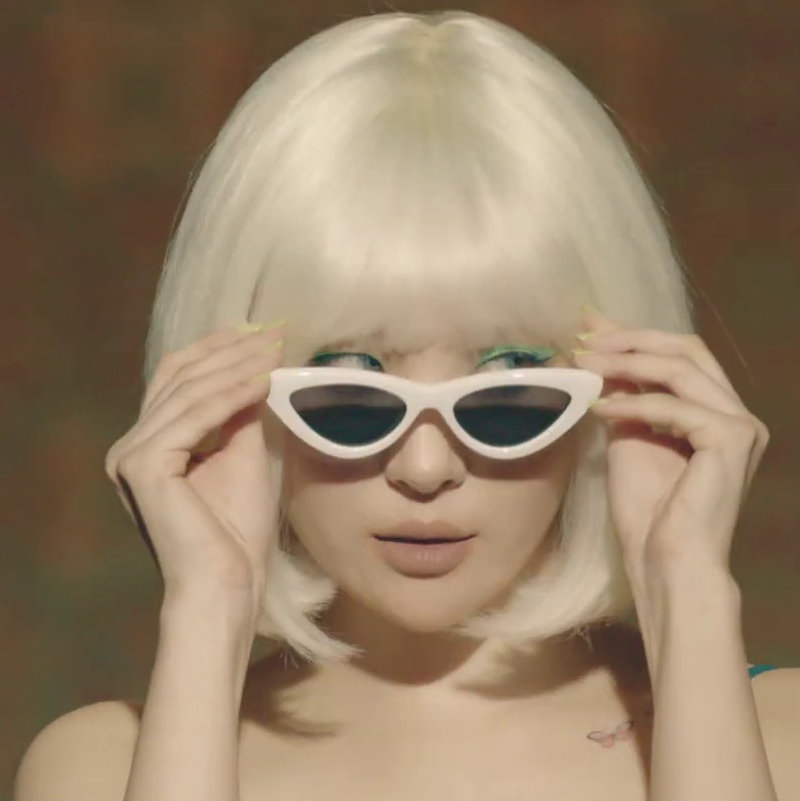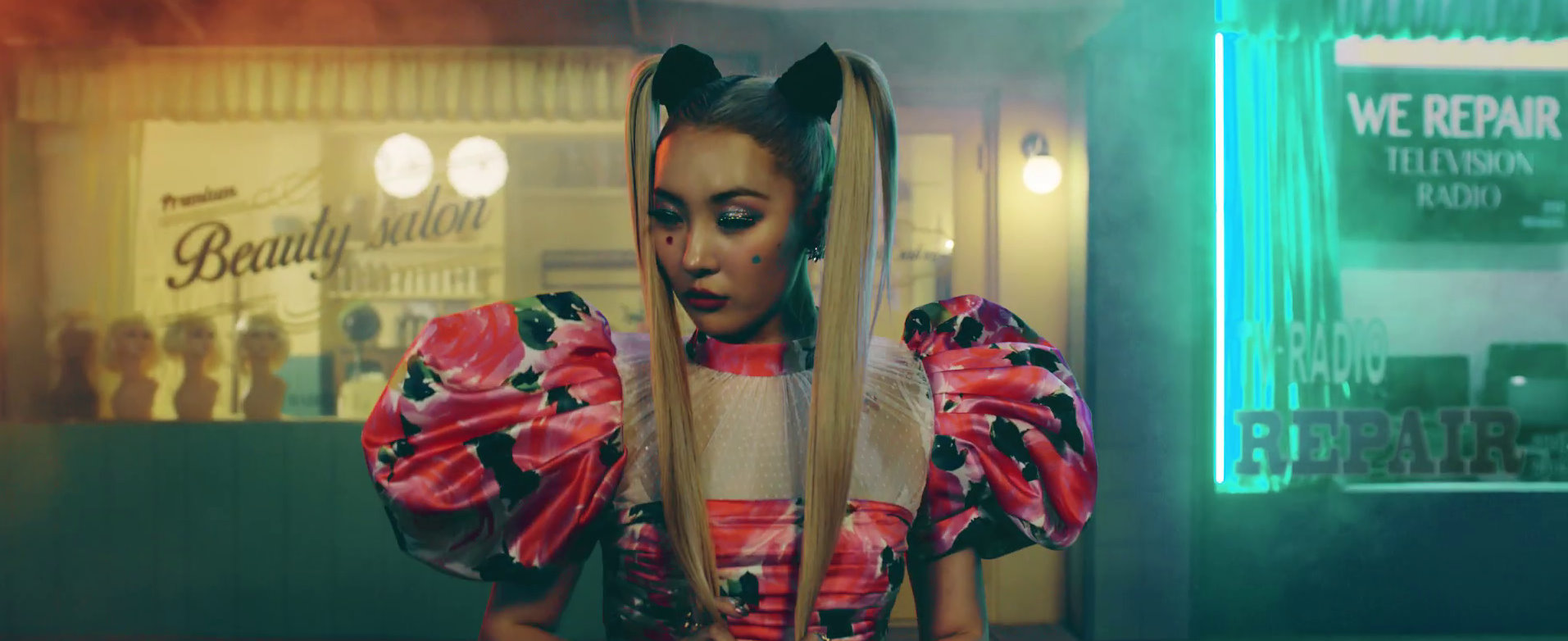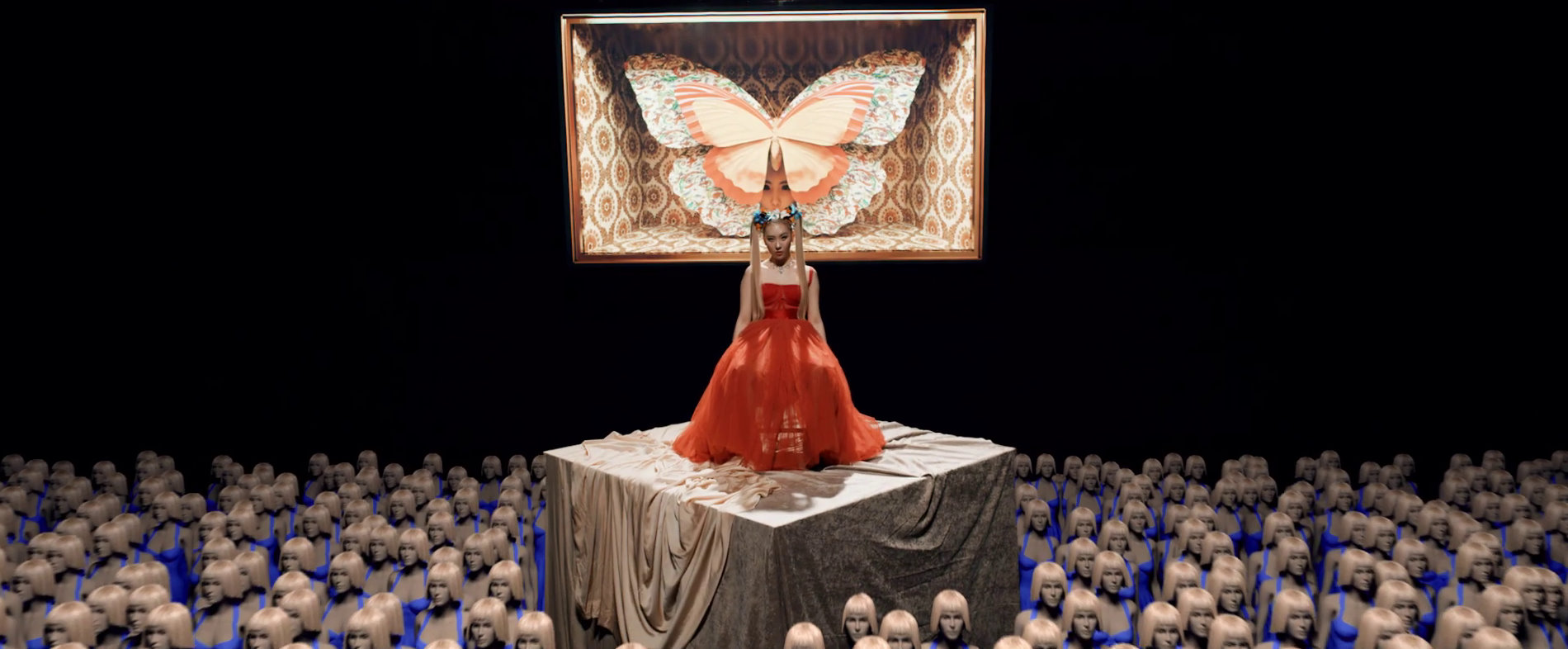 Sunmi is an absolute beast. In the best sense possible, of course. Her music videos are an utter delight to watch. And replay. Over and over again. In 'Noir', Sunmi had so many interesting looks throughout the video that it was an impossible task for me to include them in this list. Among them all, I especially loved the lime green and orange eye look she paired with a brilliant orange lip-colour. I loved the outlined hearts on her cheeks and the frosty-metallic pink lip too.
In 'Lalalay', Sunmi was at her Butterfly Queen best. I, again, loved her pastel green eye and nude lip look. The gloriously intricate and vivid eye-look that she had on in one of the dance sequences toward the end of the video was visible only for a couple of frames but it was so darn impactful that it stayed with me till the moment I was compiling this list. Sunmi is just that powerful.
1. Tiffany Young – 'Lips on Lips' + 'Runaway' + 'Magnetic Moon' + 'Born Again' + 'Run For Your Life'.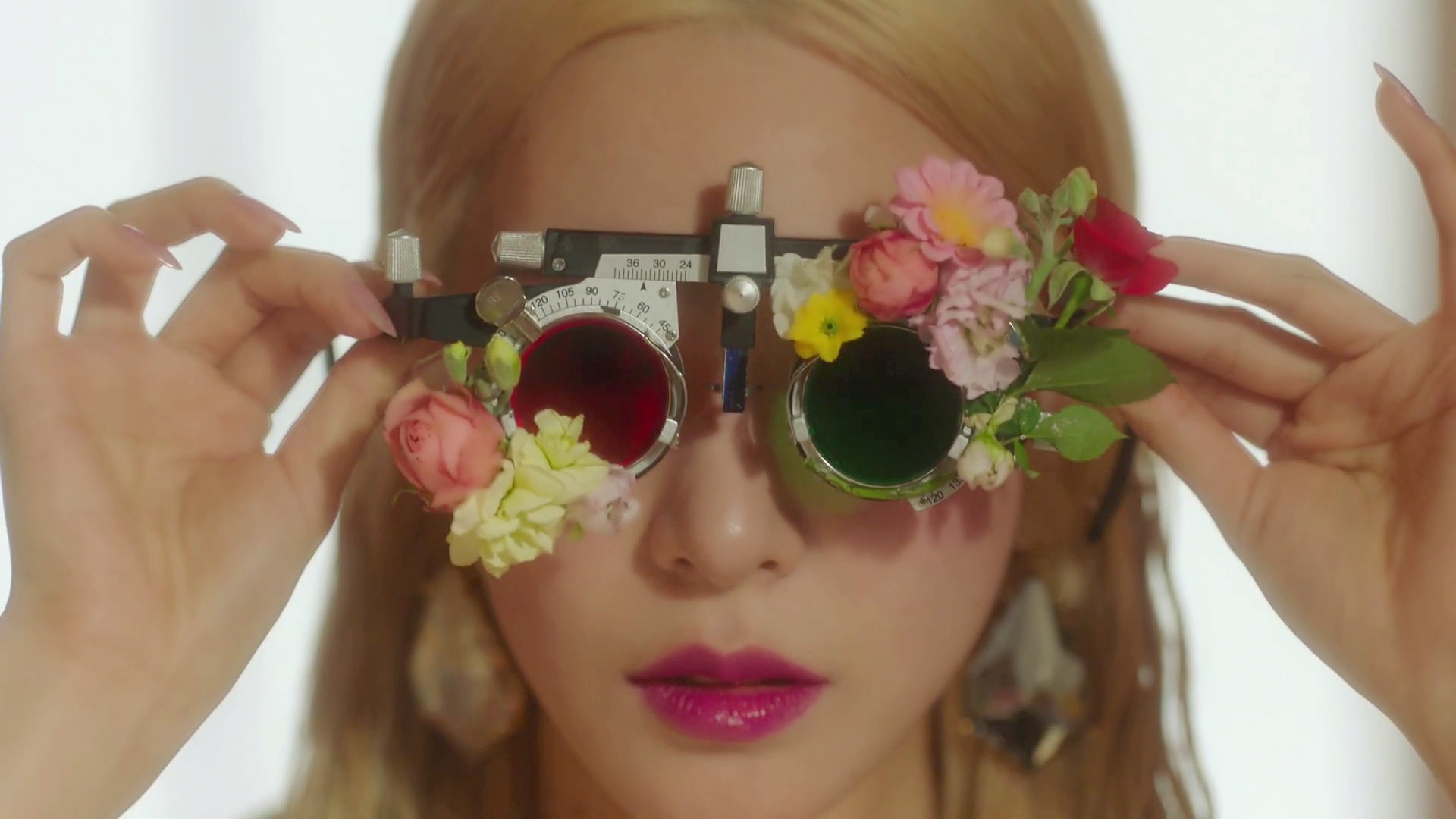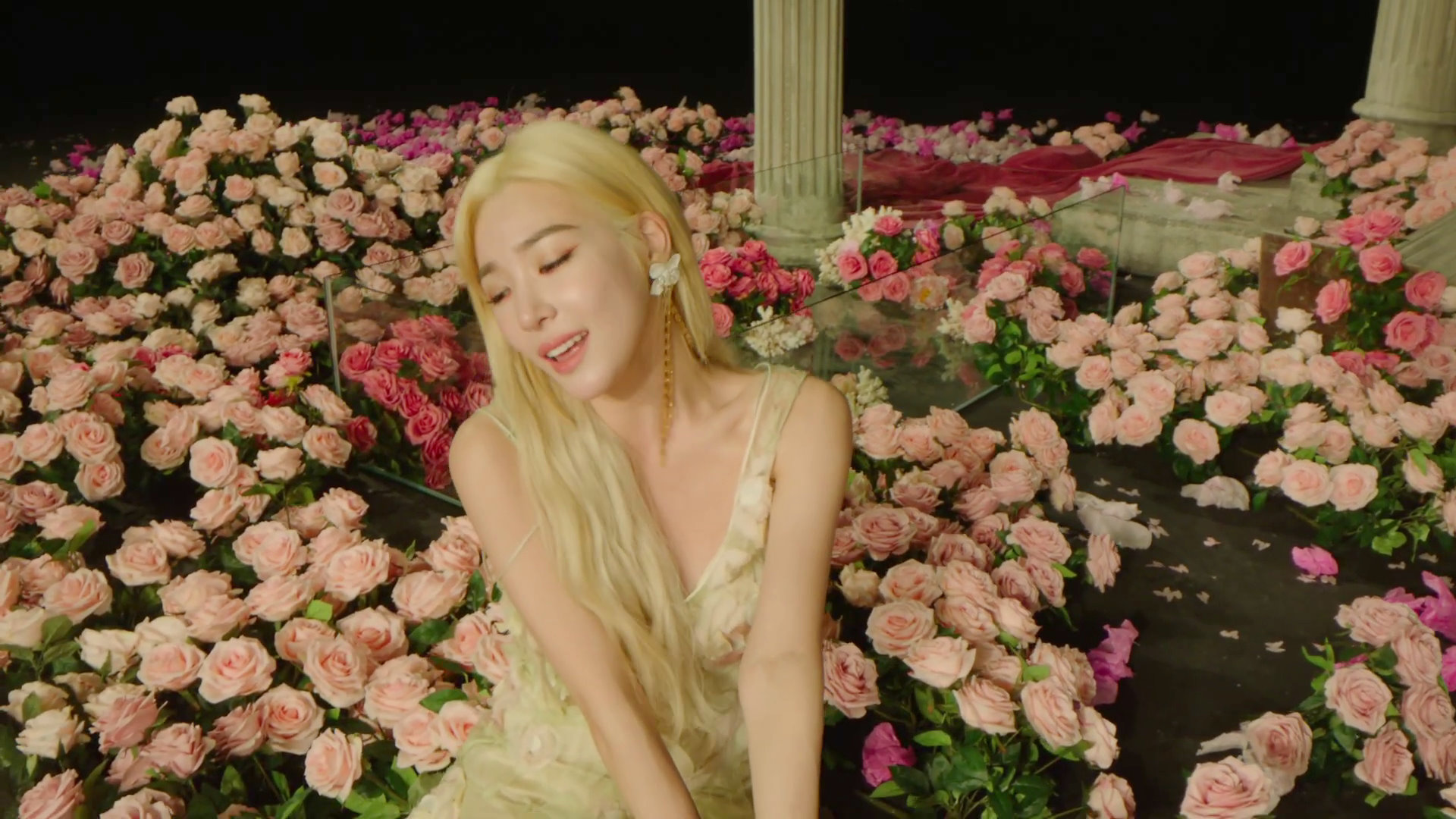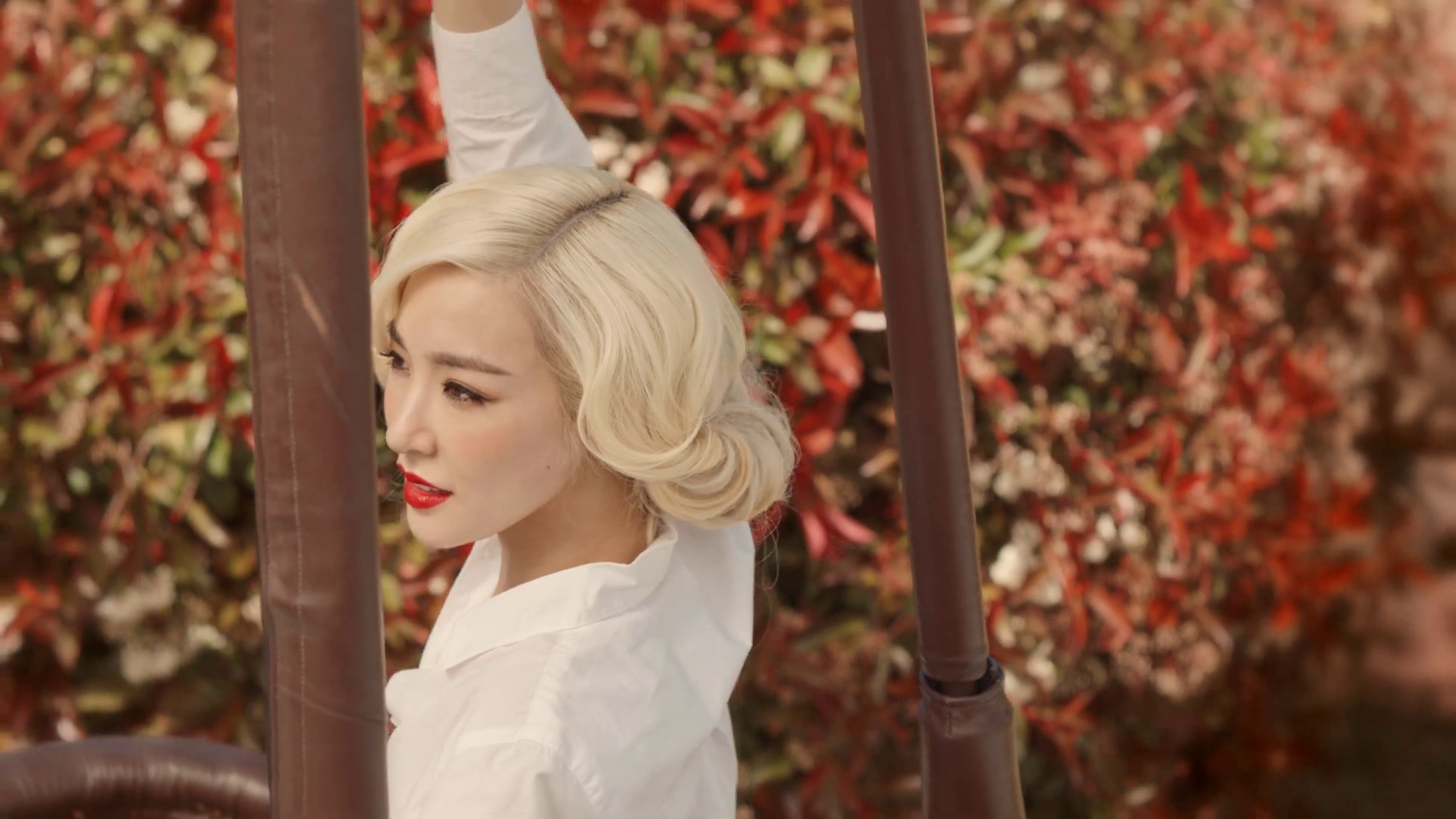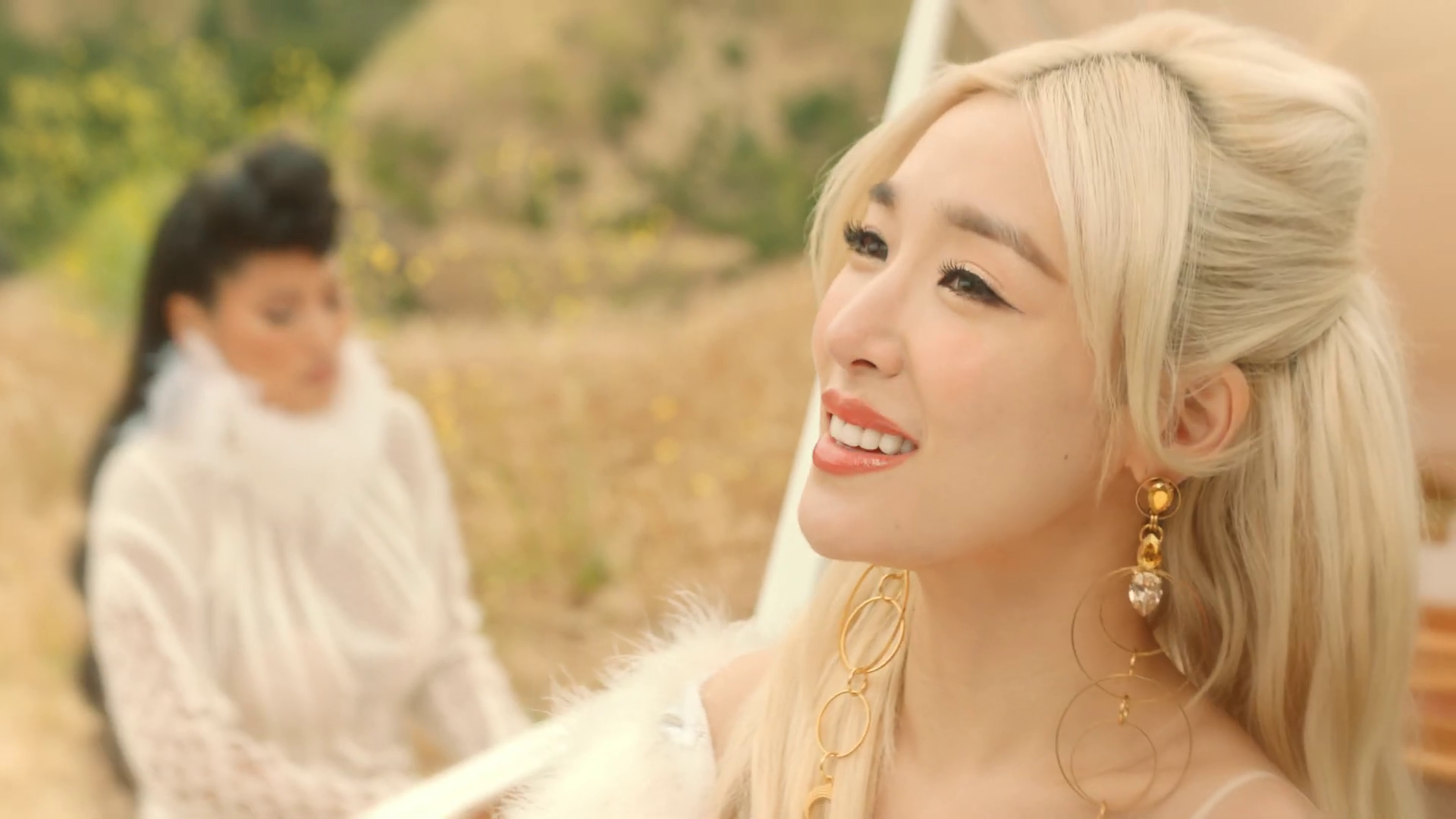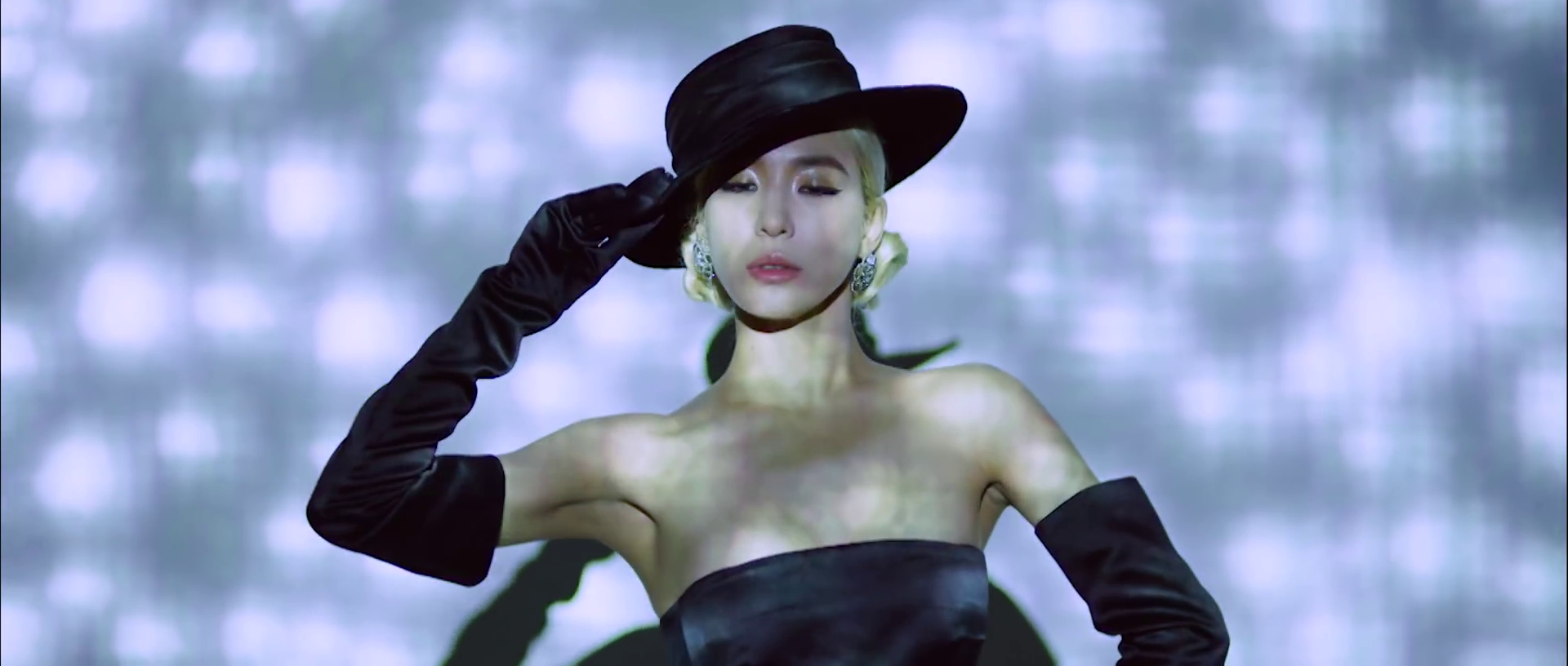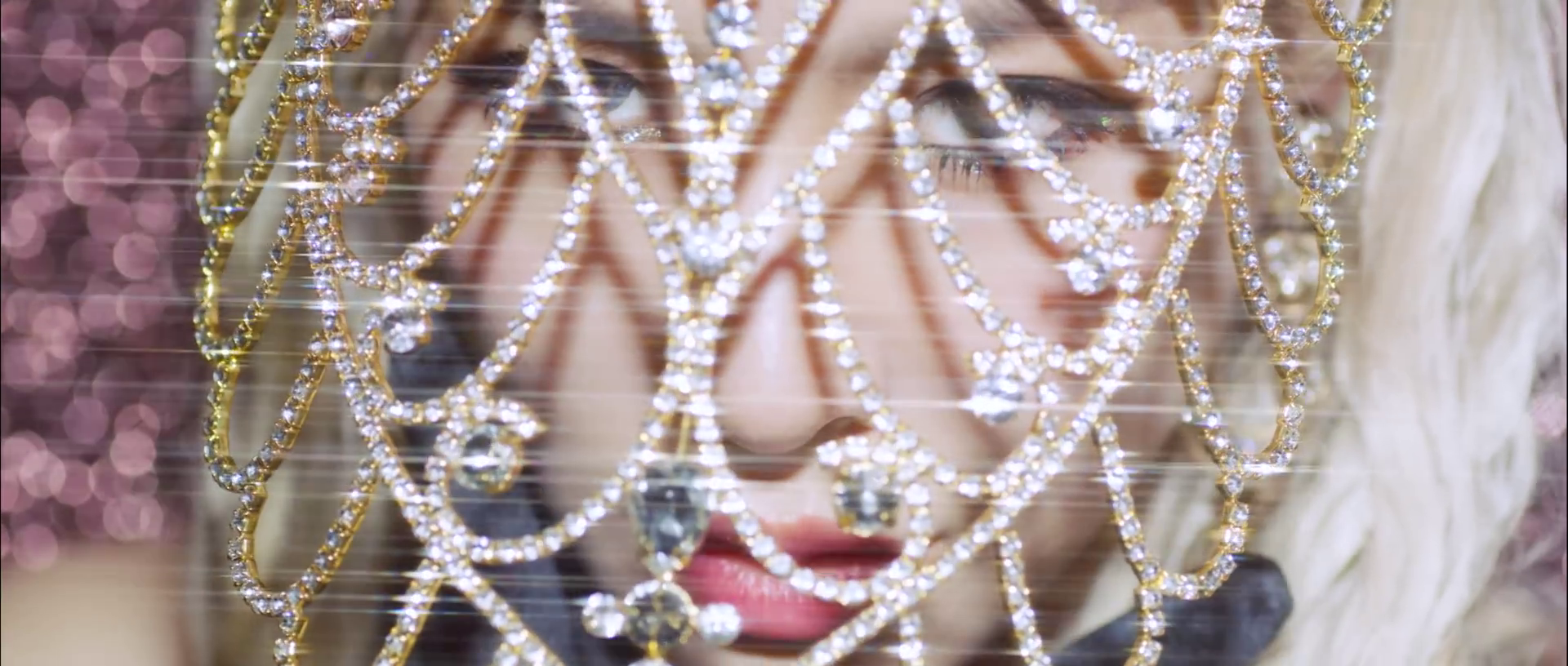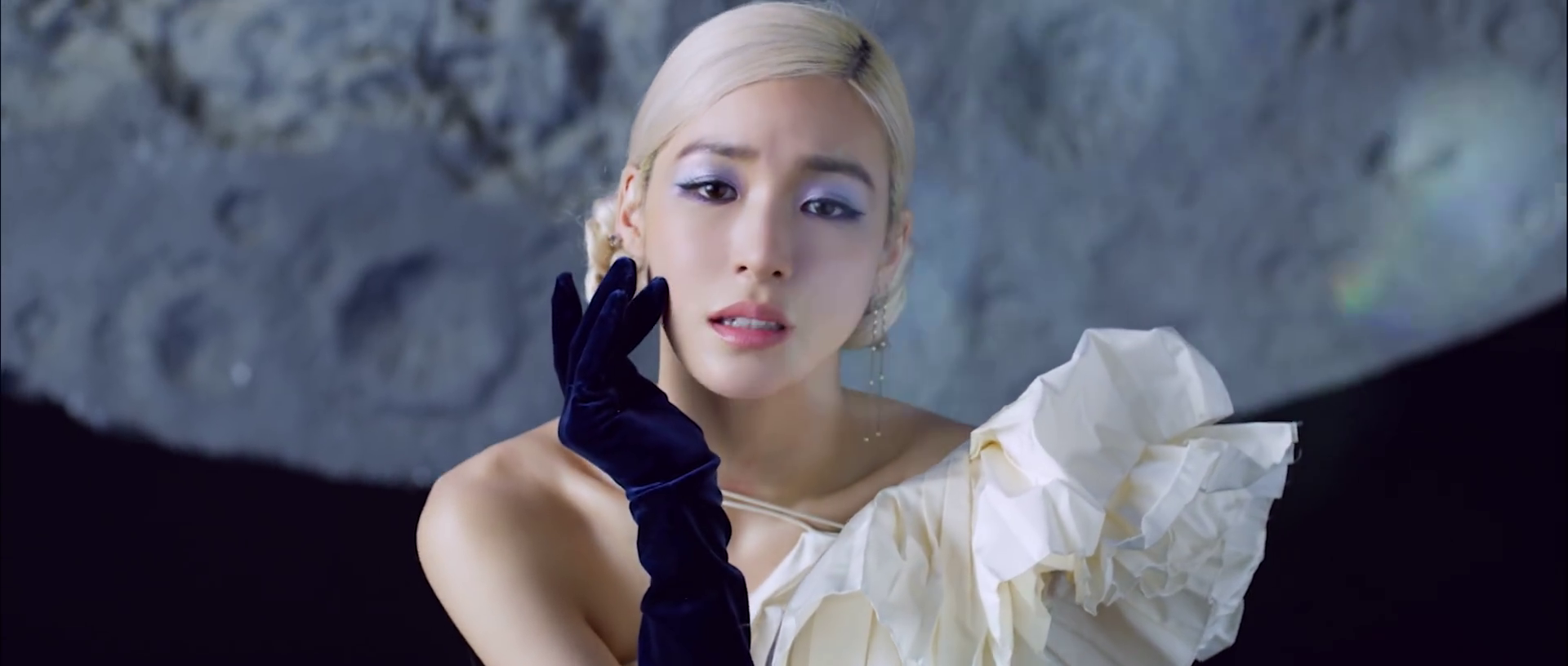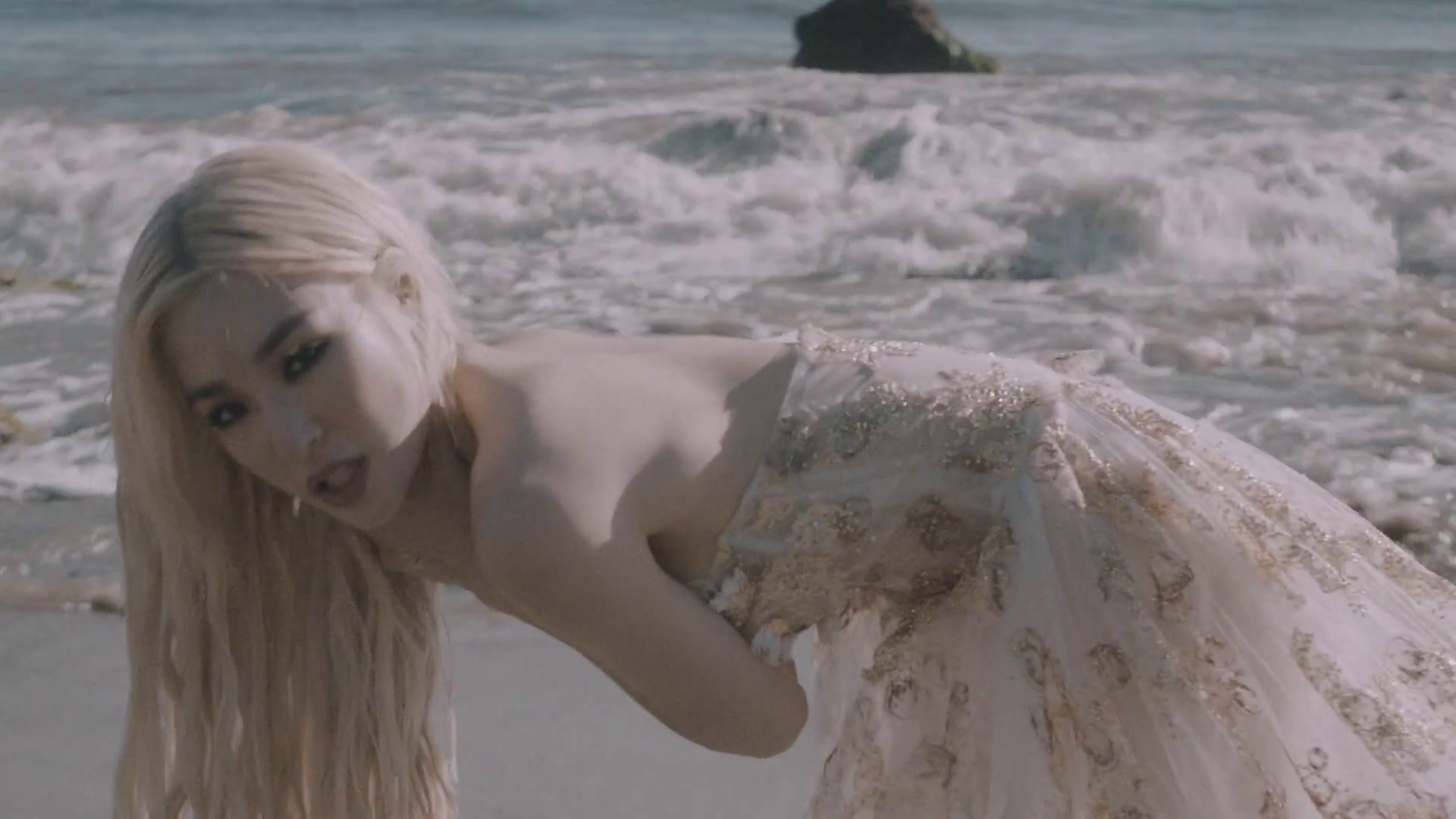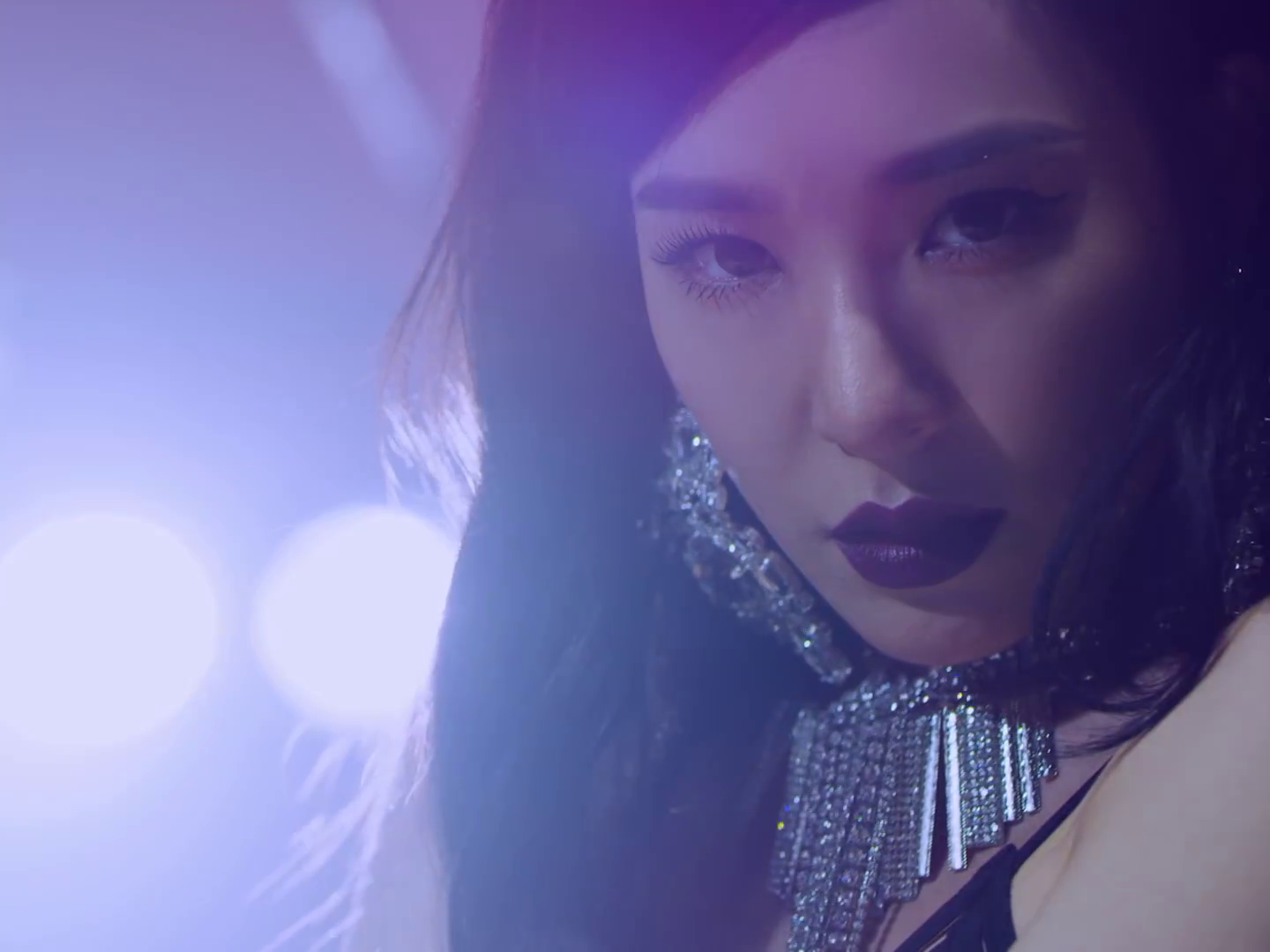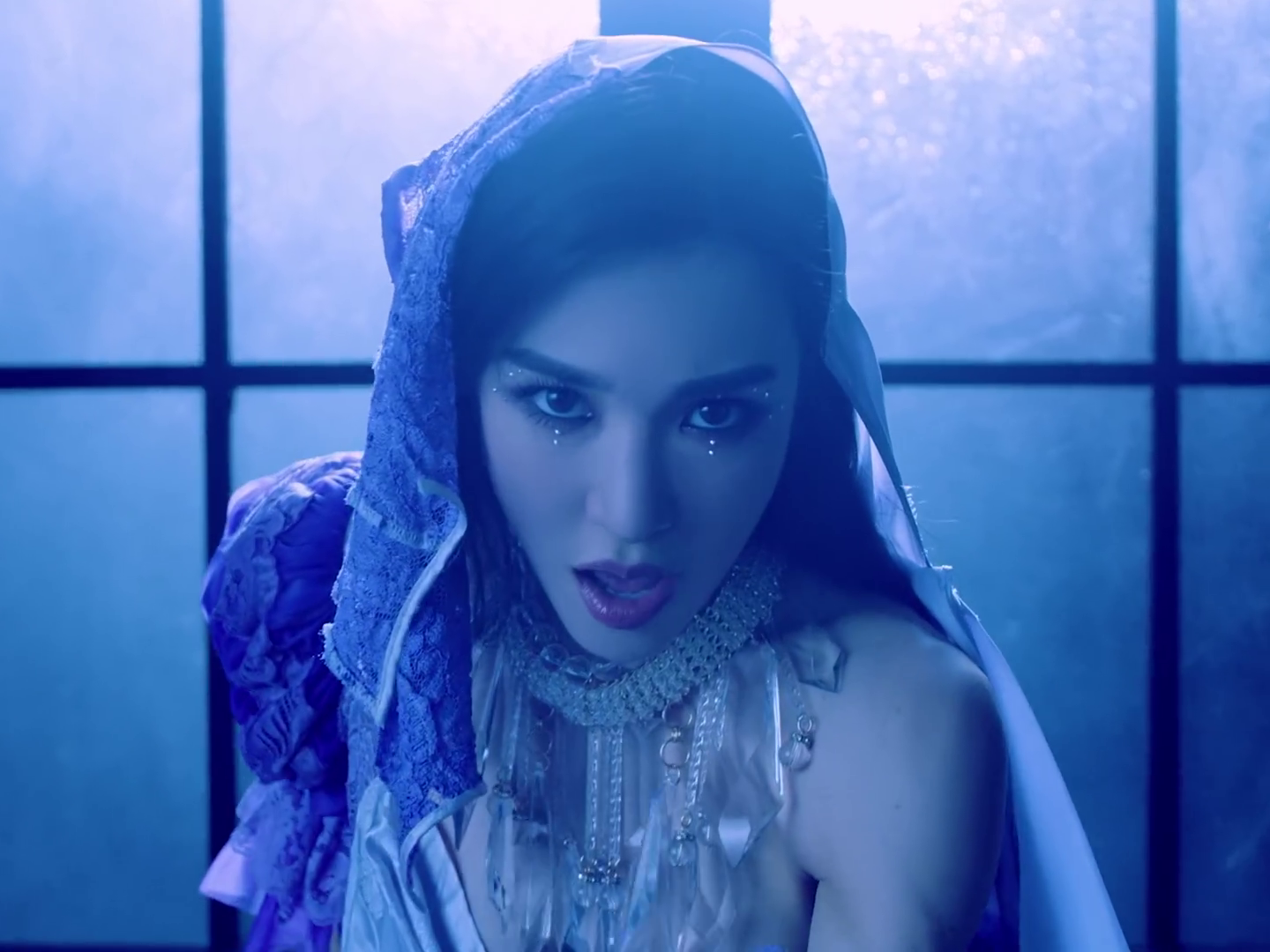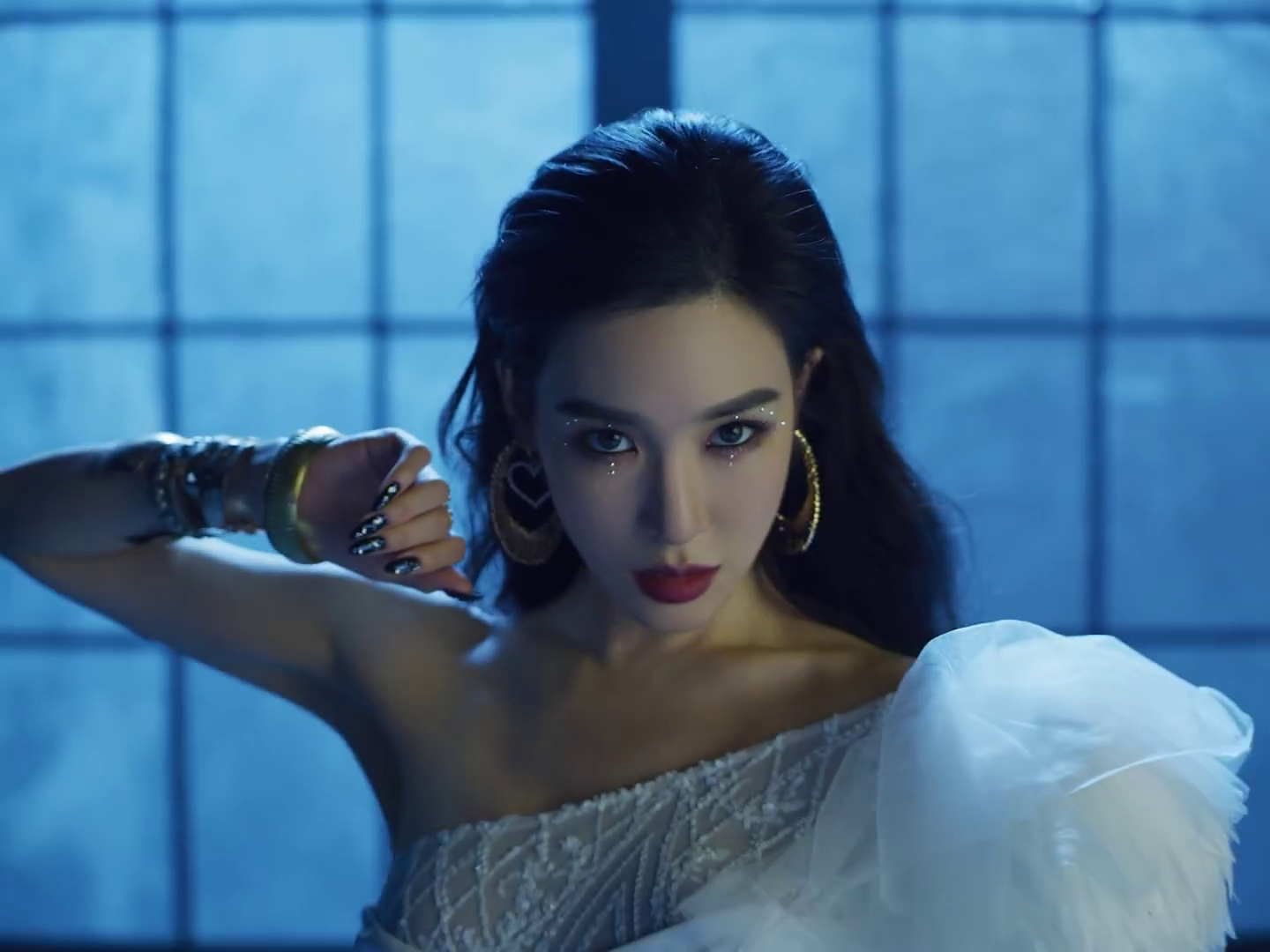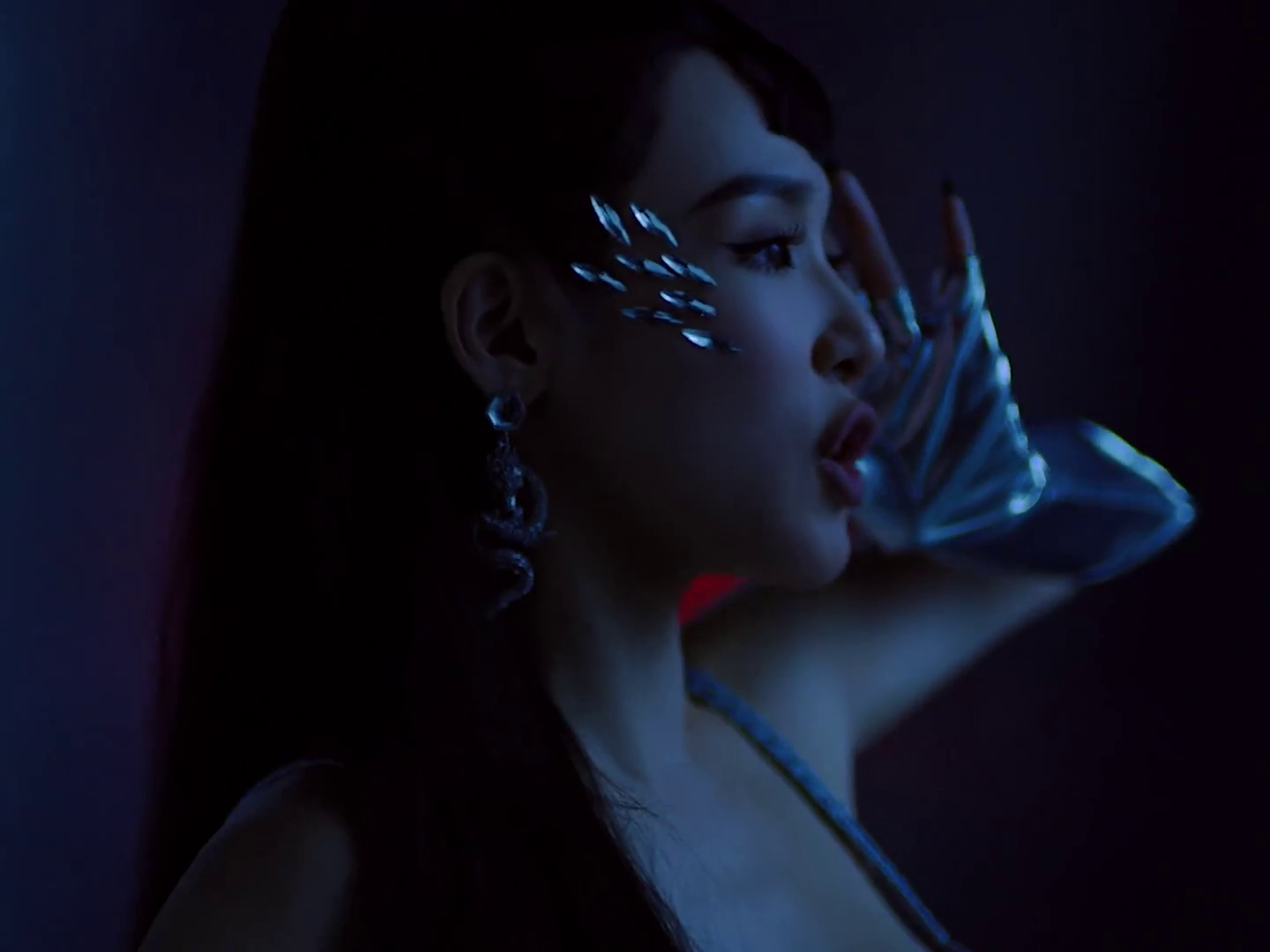 I'm theoretically cheating by placing Tiffany on this list at all since all the music she released was in English and not Korean. But it's my list and I will do as I please. I don't even have to explain myself once you see the number of outrageously pretty looks she has blessed us with. My favourite look, the one with the floral sunglasses, is in the music video for 'Lips on Lips' and it's also my favourite music video of hers to date.
Watch 'Run For Your Life' here.
GOD TIER
Sulli – 'Goblin'.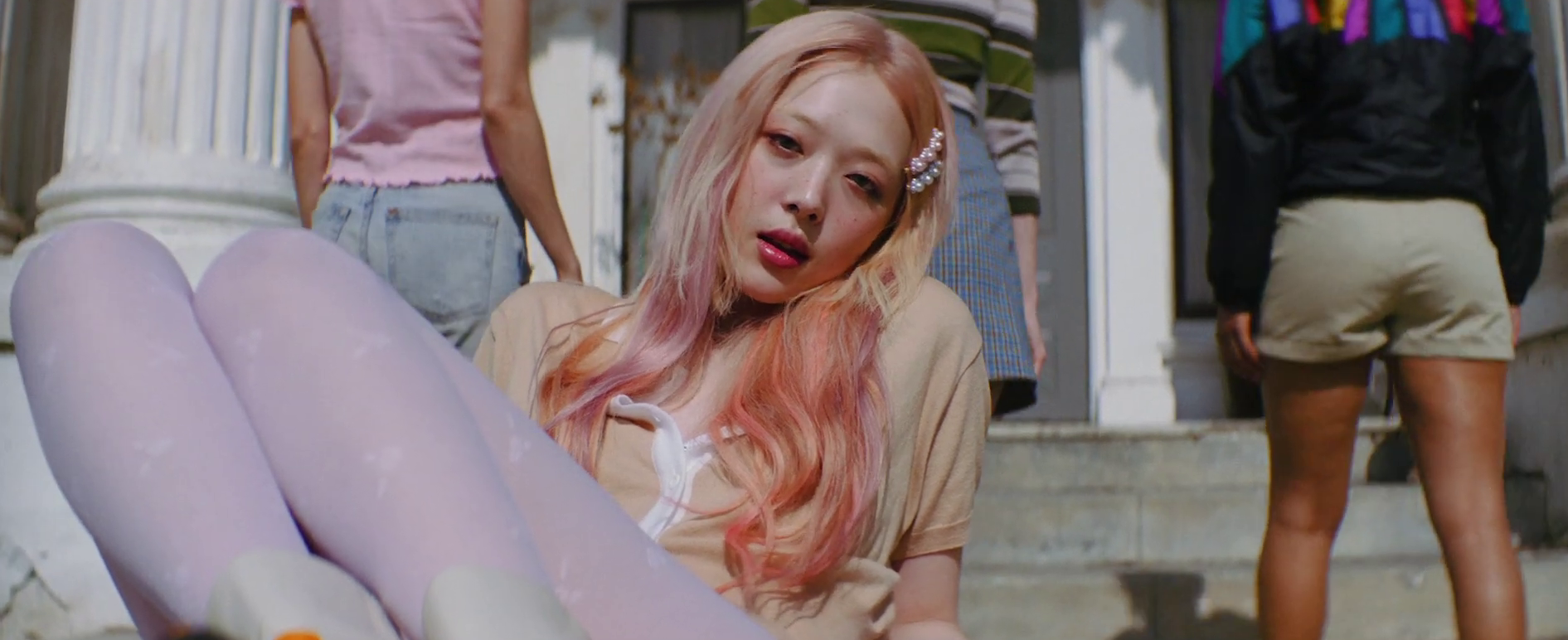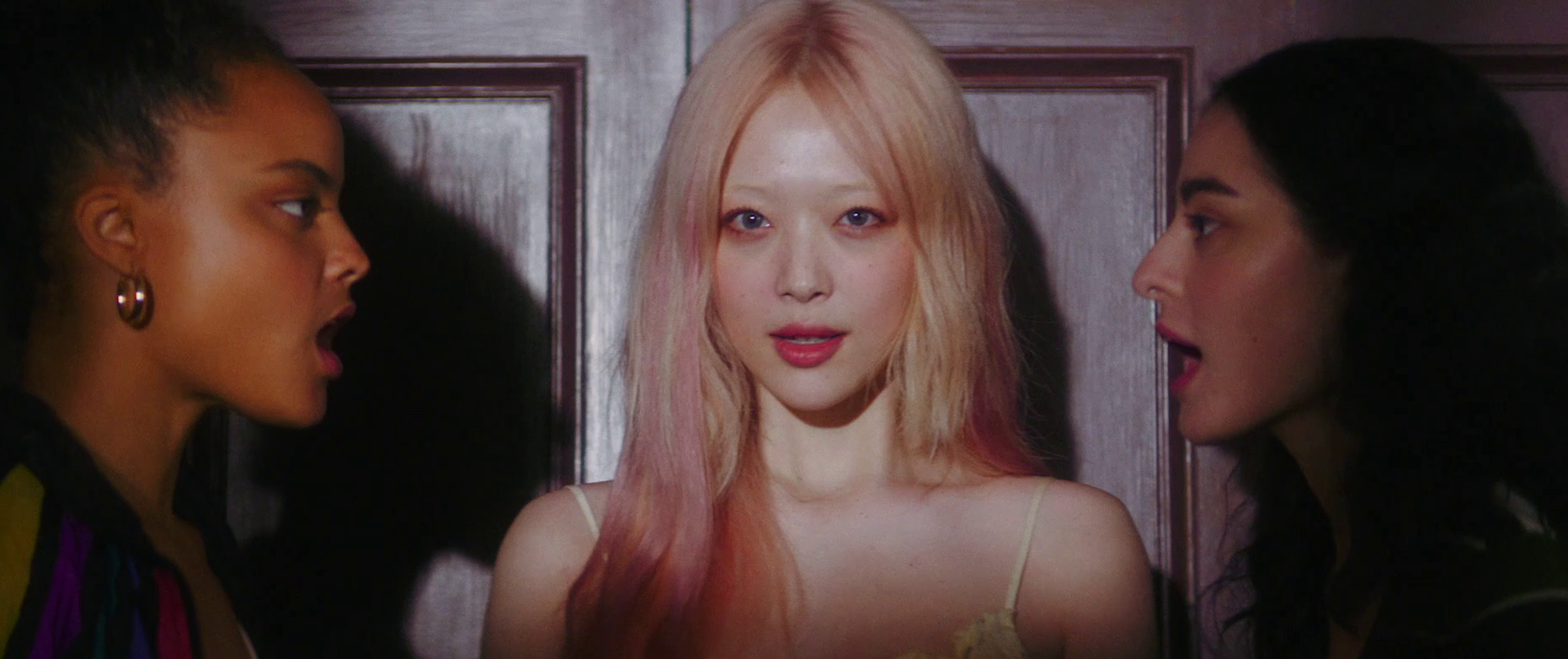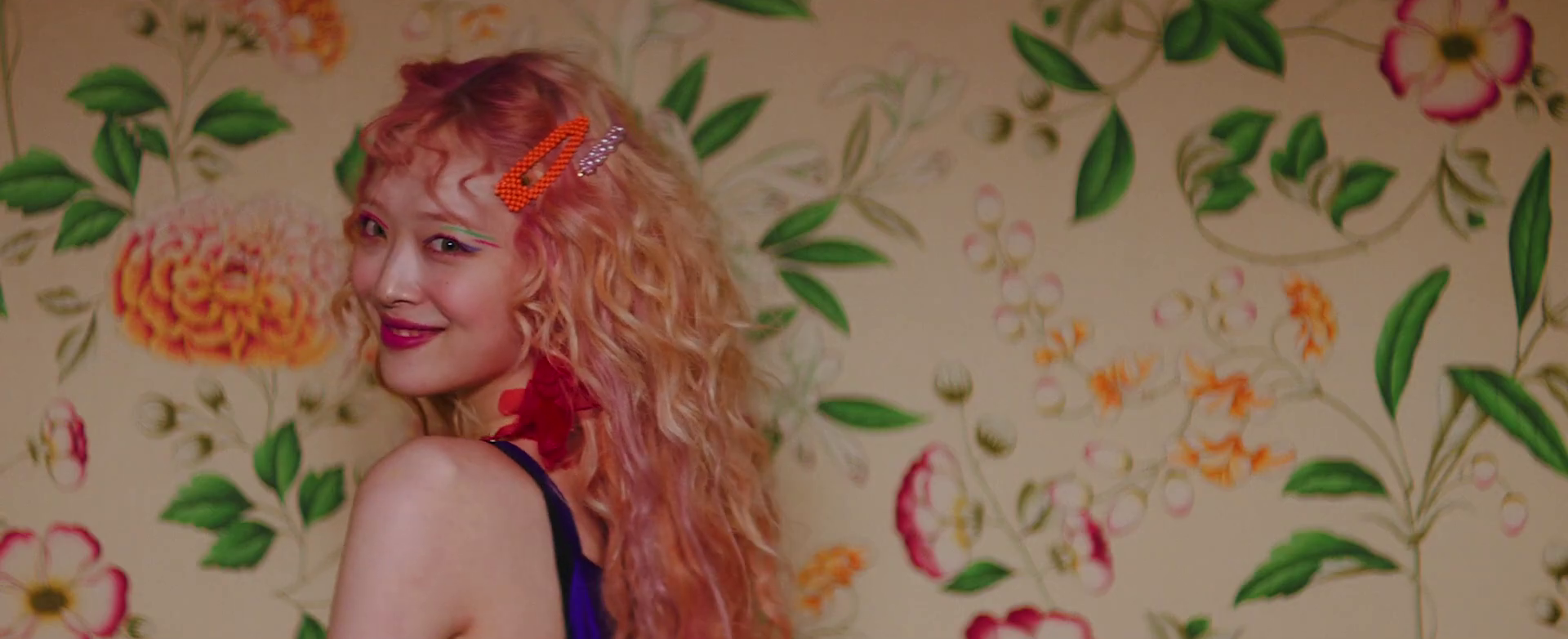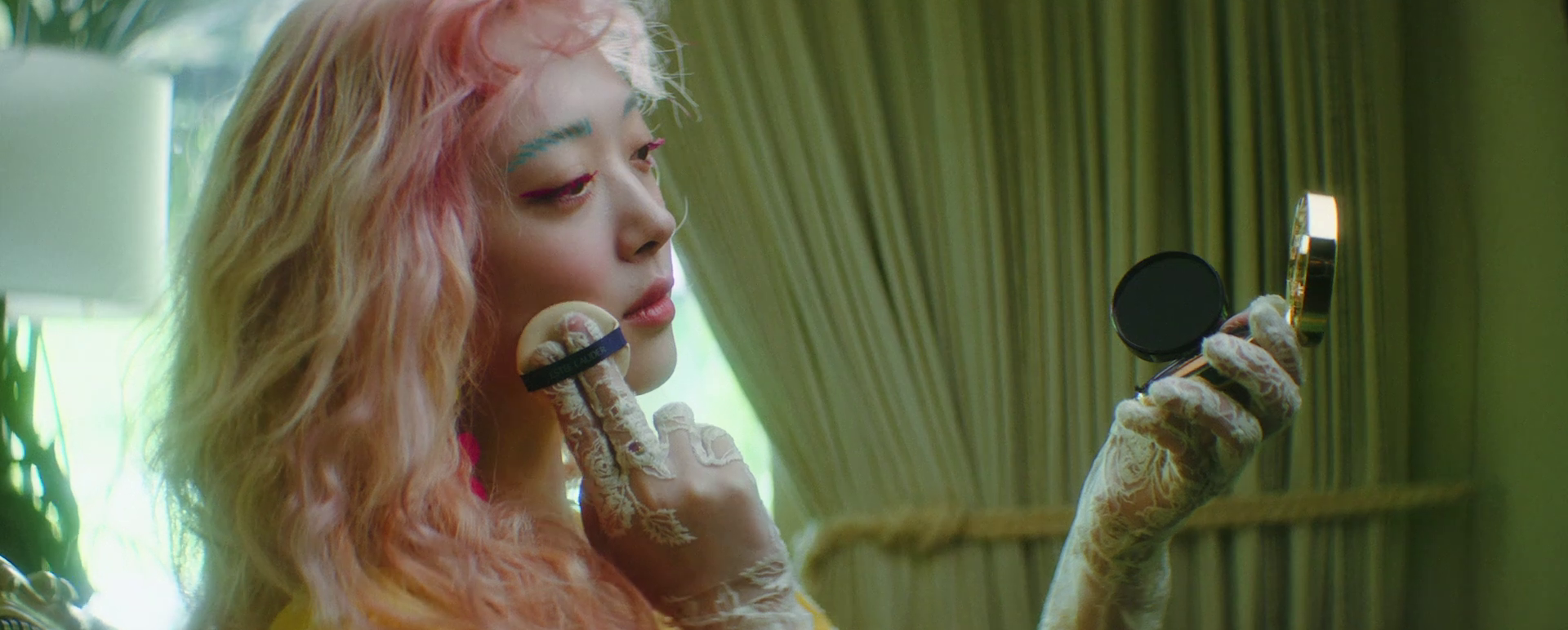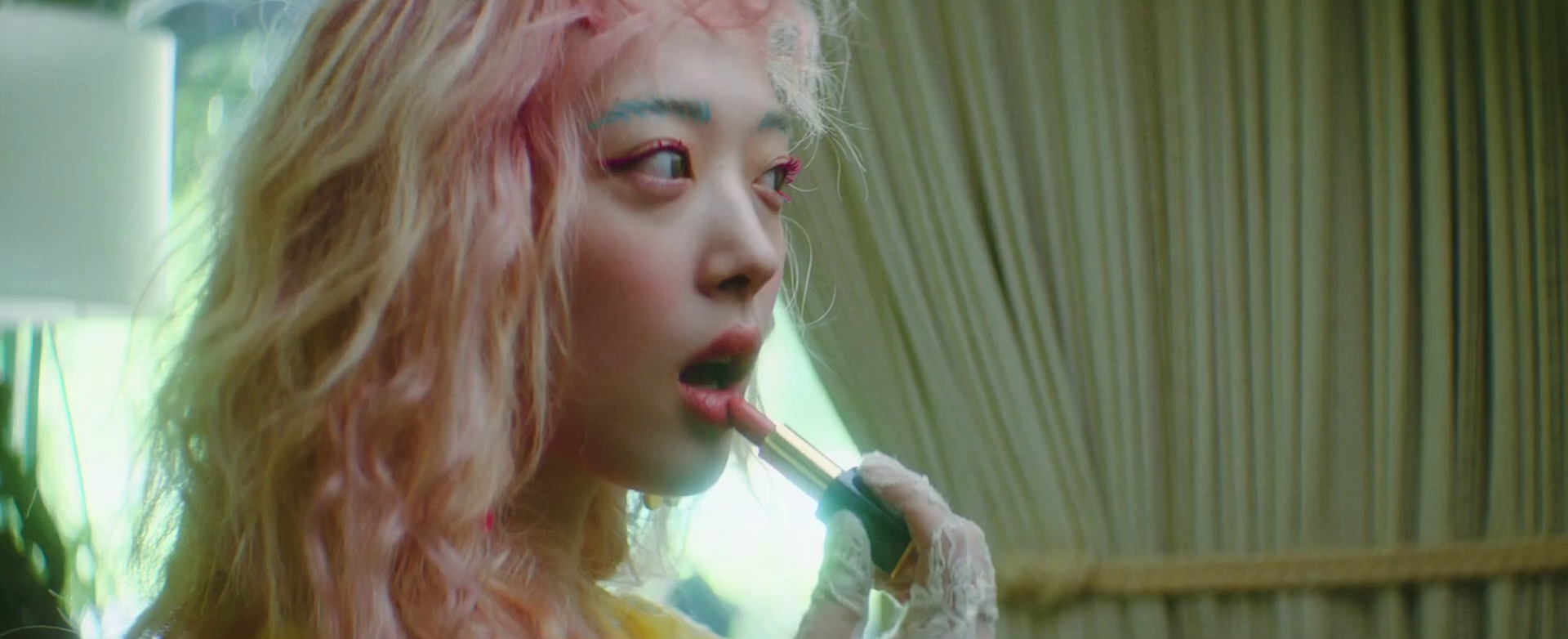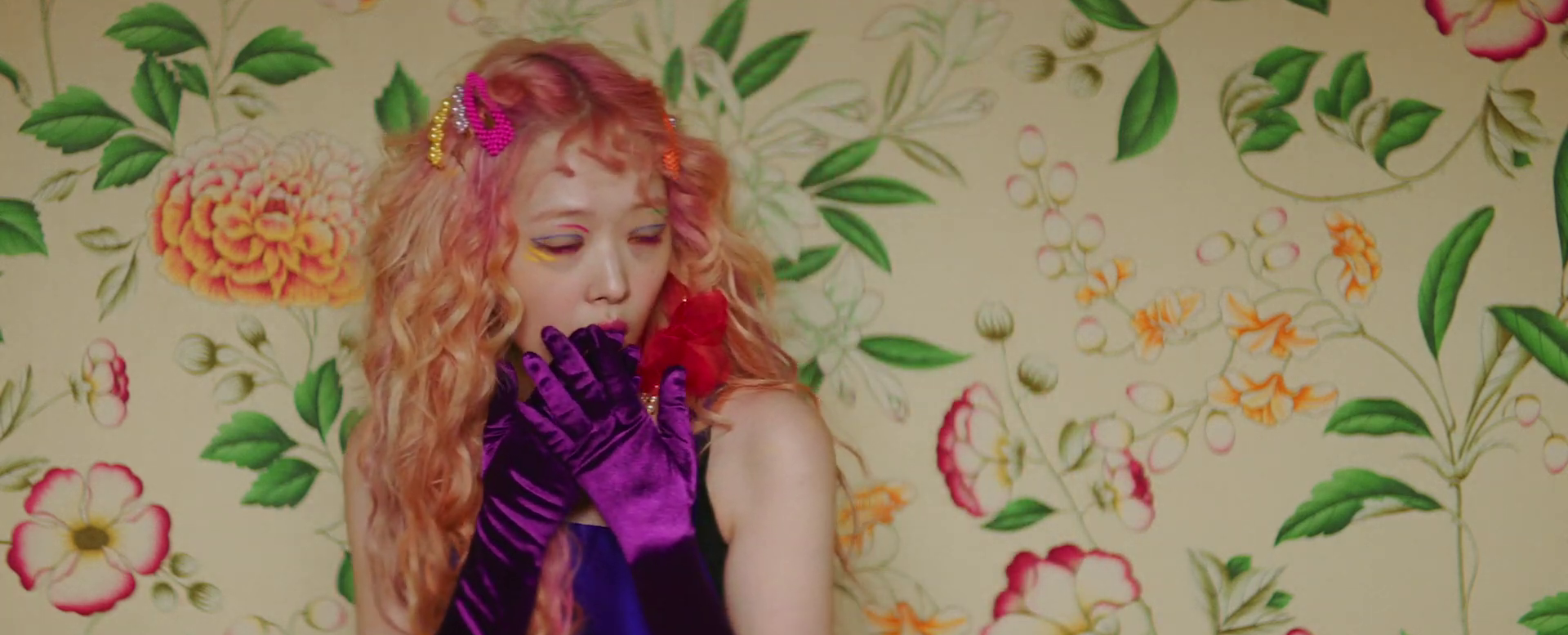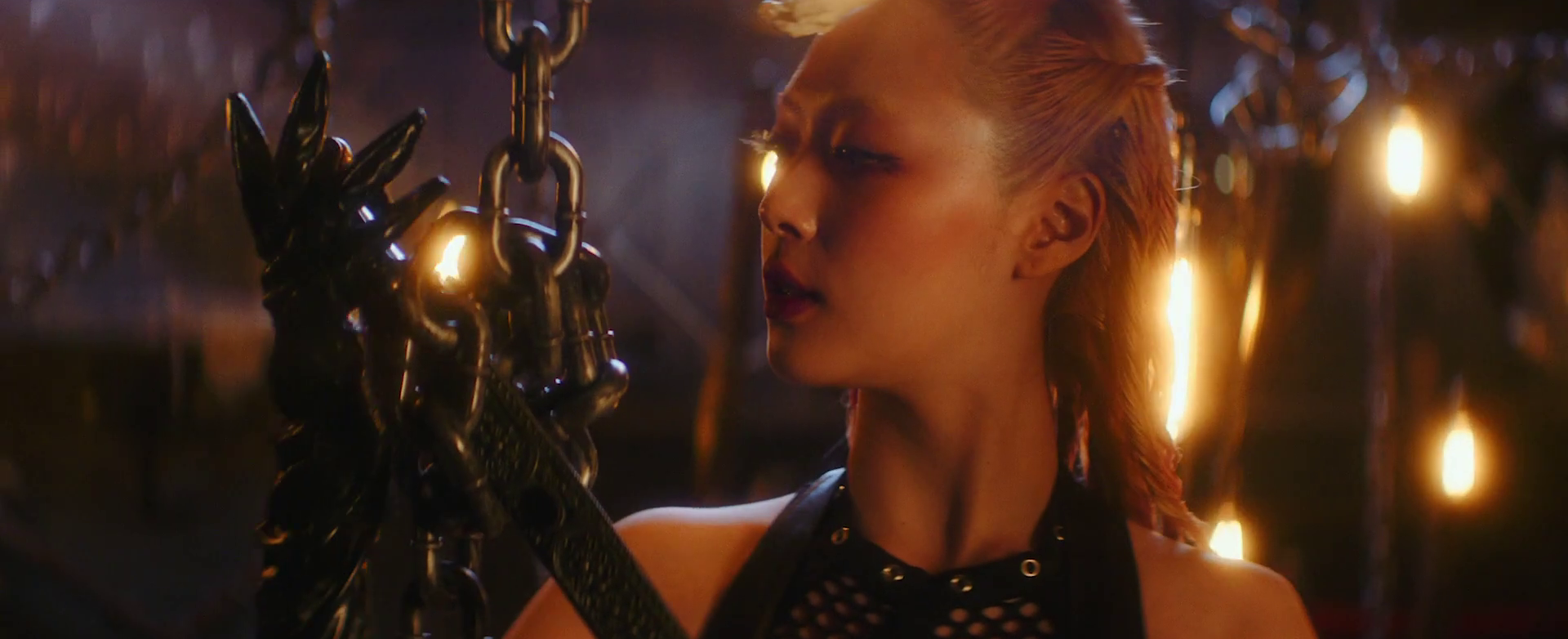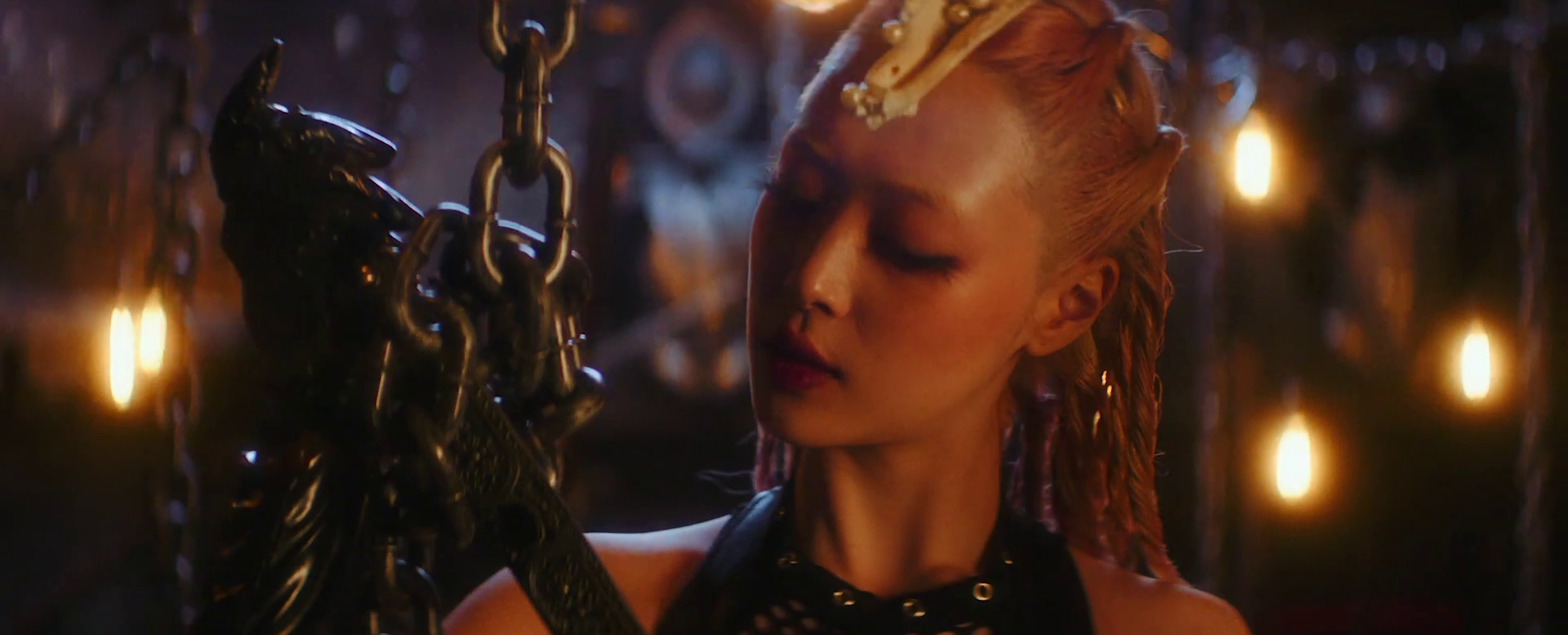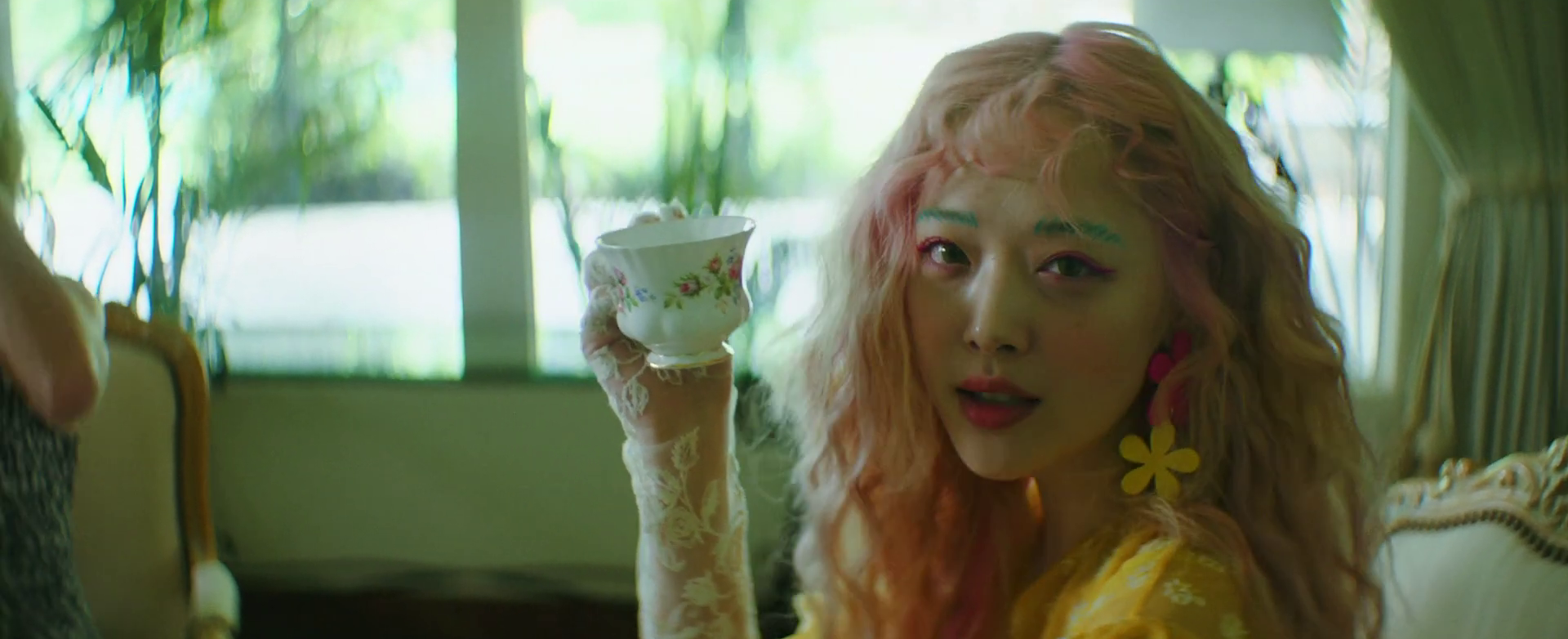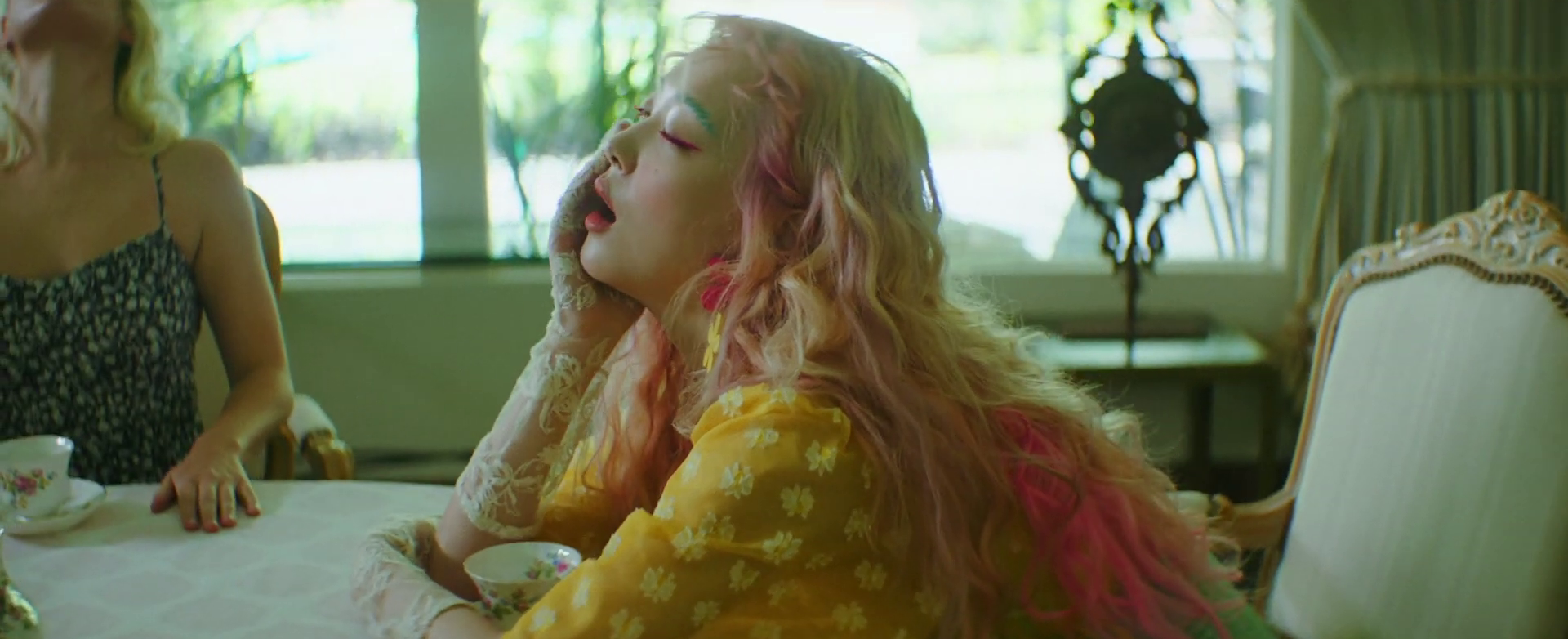 It should be no surprise for Sulli to be here. I miss this Goddess. Every time I hear 'Goblin' or any other song from her solo mini-album – or any of her f(x) songs, for that matter – the mood I'm in changes. Every time I see the green eyebrows in the music video, I think how only she could pull such a look off. Or a look without any eyebrows. Or a look with a skull on top of the head. Only Sulli was beautiful enough for such looks. Only her. I wish things were different. I wish the world treasured her more. If anything is to be left behind after losing Sulli, it would definitely be the message to be kinder and warmer.
♥