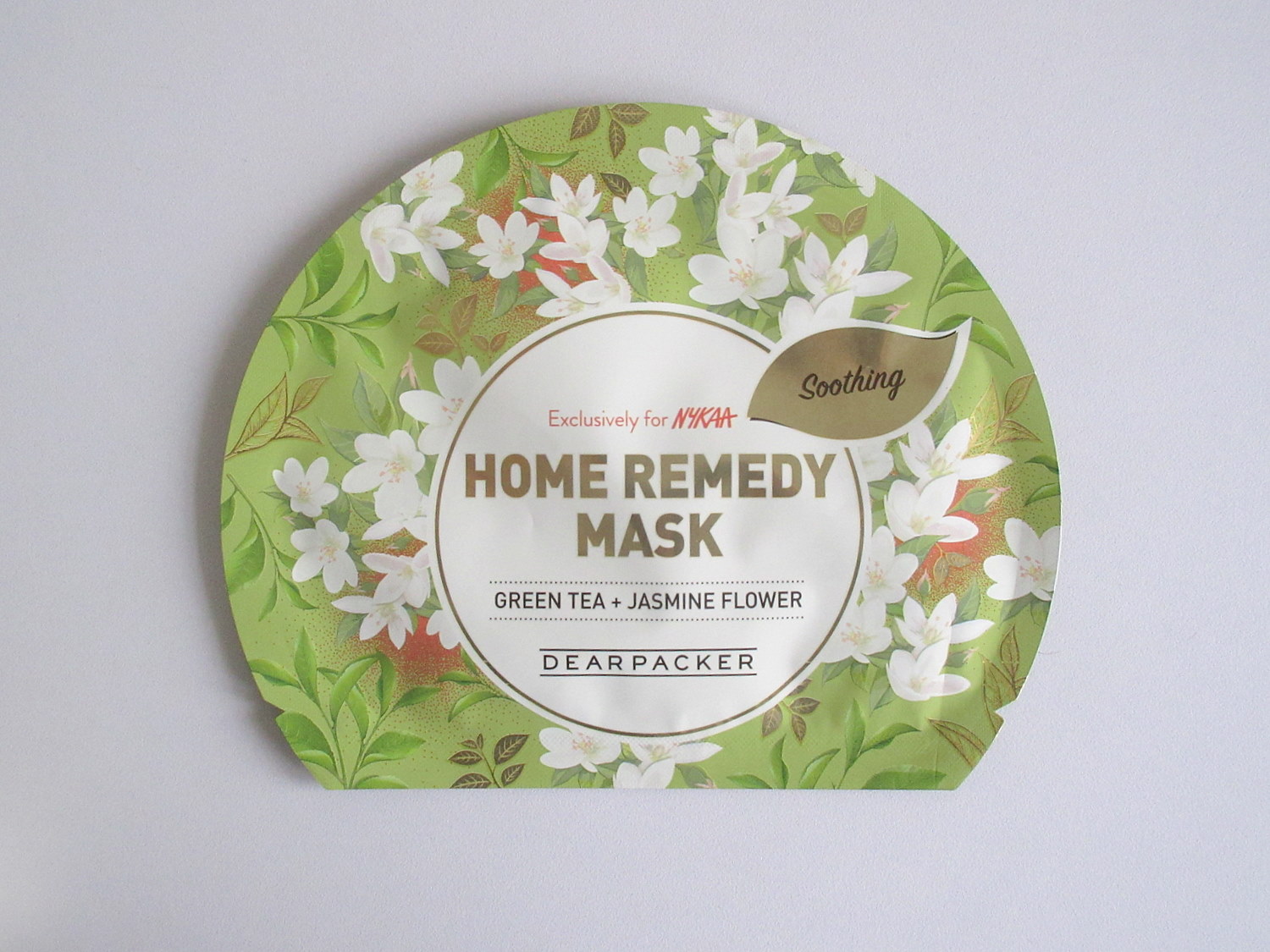 I figured I should start this series since I use masks and I could just document my likes and dislikes here. I'll be treating this as a diary entry – just for masks, though. This range of sheet-masks have been lying around ever since they launched. It was time I gave one a go.
14th October, 2017.
I've been meaning to try these masks for the longest time. I think Nykaa's marketing ploy with this range was quite smart and calculated. I had heard of Dear Packer and I had seen their adorably packaged wash-off masks pop up on Instagram every now and then. But I wasn't expecting to see them in my country anytime soon. There's been a rise in the popularity of sheet masks and K-Beauty in general so for Nykaa to not only launch the brand but also collaborate with them was ingenious.
Anyway, the hoopla around these masks is that they are made with ingredients we are "familiar" with. What kind of bullshit… Just do some research. They are made with ingredients we tend to incorporate into face masks we conjure up on our own, at home, using mostly what's available in our kitchens and gardens. Fair enough. I did watch a couple of people review them on YouTube but I, of course, will never be swayed by their opinion.
Let's get on with it.
I have to admit, I absolutely adore the way these masks are packaged. The designs are so fun and pretty.
I decided to try the Green Tea + Jasmine variant today. Mostly because my skin's been really irritated lately and this variant is meant for soothing the skin.
The green tea is supposed to "help with the overall appearance of the complexion" and "neutralise the damage done by UV exposure" while the jasmine in this mask has "soothing and calming properties to diminish visible redness".
Sounds good.
One thing I noticed is that this mask wasn't folded several times over in the pack. I could unfold it very easily.
However, joke's on you, the mask itself is extremely thin so it's going to be a pain-in-the-neck to unfold anyway.
It adhered quite well to my face, I notice, while typing. I'm not a big fan of the fit, though. Most of the sheet-masks I've tried in my lifetime have fit my face quite nicely but with this one, there's still some parts on the perimeters of my face that the mask doesn't cover.
The mask has both green tea and jasmine in it – both are powerhouses in the fragrance department. But – this mask had a mild and pleasant fragrance. Not strong or overwhelming in the least. I don't like my skincare products to be heavily scented, so, this is a plus.
There's quite a bit of essence left after I've taken out the mask. It's going to be great for my arms and legs. I tend to use the leftover essence on other parts of my body. They need some love too.
I left it on for 20 minutes. There was a lot of essence on my face after I took the mask off, so, I decided to pat it in. Right now, my skin looks radiant and it feels soft and supple.
I enjoyed this mask. I love a good soothing mask and I also love green-tea in my skincare products – that always gets my stamp of approval. While it does contain Ethyl Hexanediol, an aliphatic alcohol, it's nearly at the very end of the ingredients list, so I'm not particularly bothered by it. 
NEXT MORNING: My skin feels very soft. It was quite soothing and it helped calm down my irritated skin.
REPURCHASE?: Sure, why not?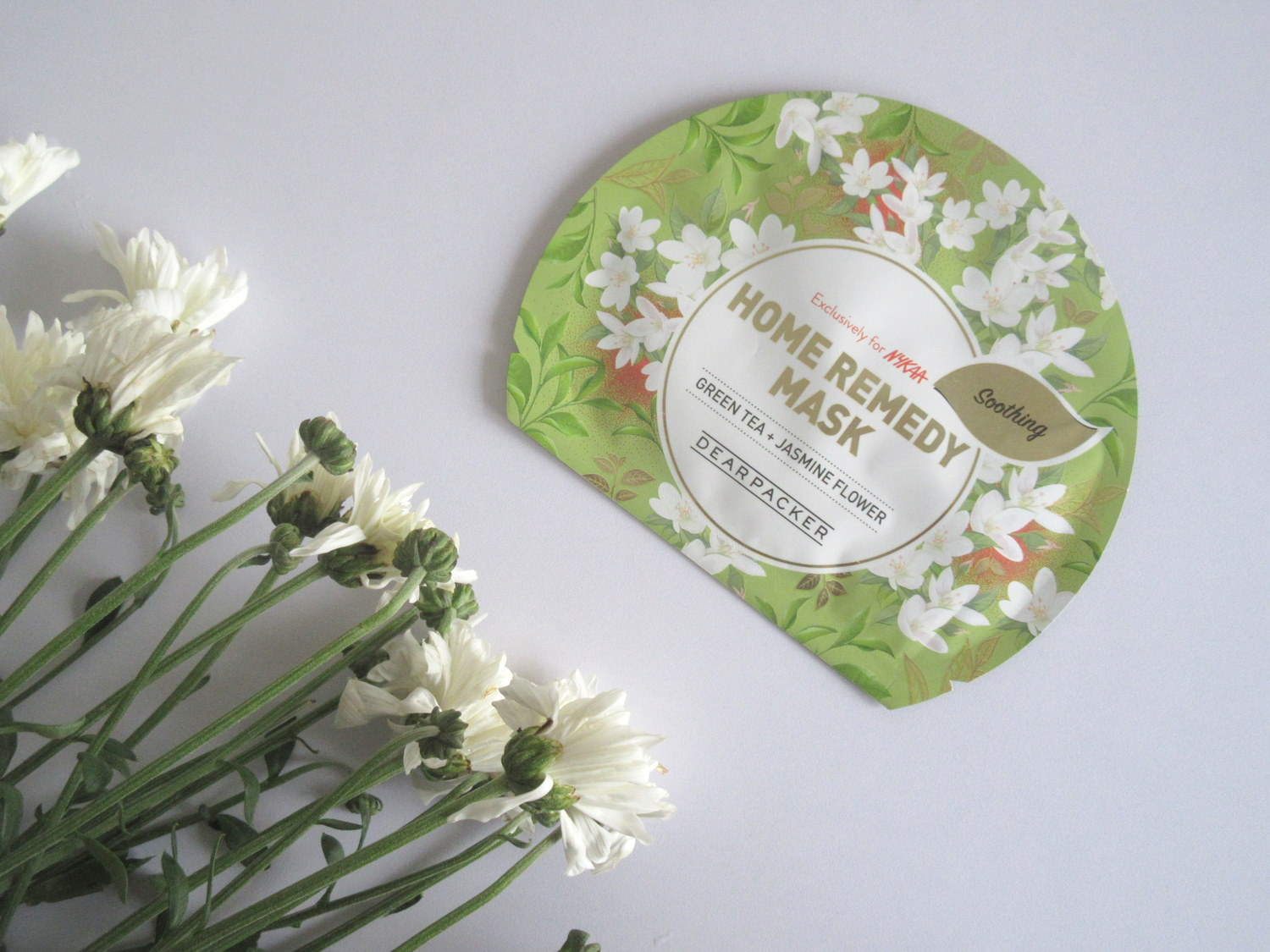 INGREDIENTS: Water, Butylene Glycol, 1, 2-Hexanediol, Glycerin, Trehalose, Camellia Sinesis Leaf Extract (Green Tea Extract), Jasminum Sambac Flower Extract (Jasmine Extract), Sodium Hyaluronate, Carbomer, Tromethamine, Allantoin, PEG-60 Hydrogenated Castor Oil, Disodium Edta, Ethylhexylglycerin, Ethyl Hexanediol, Fragrance
PRICE AND QUANTITY: 100 INR for 20 grams of product.
AVAILABILITY: Nykaa